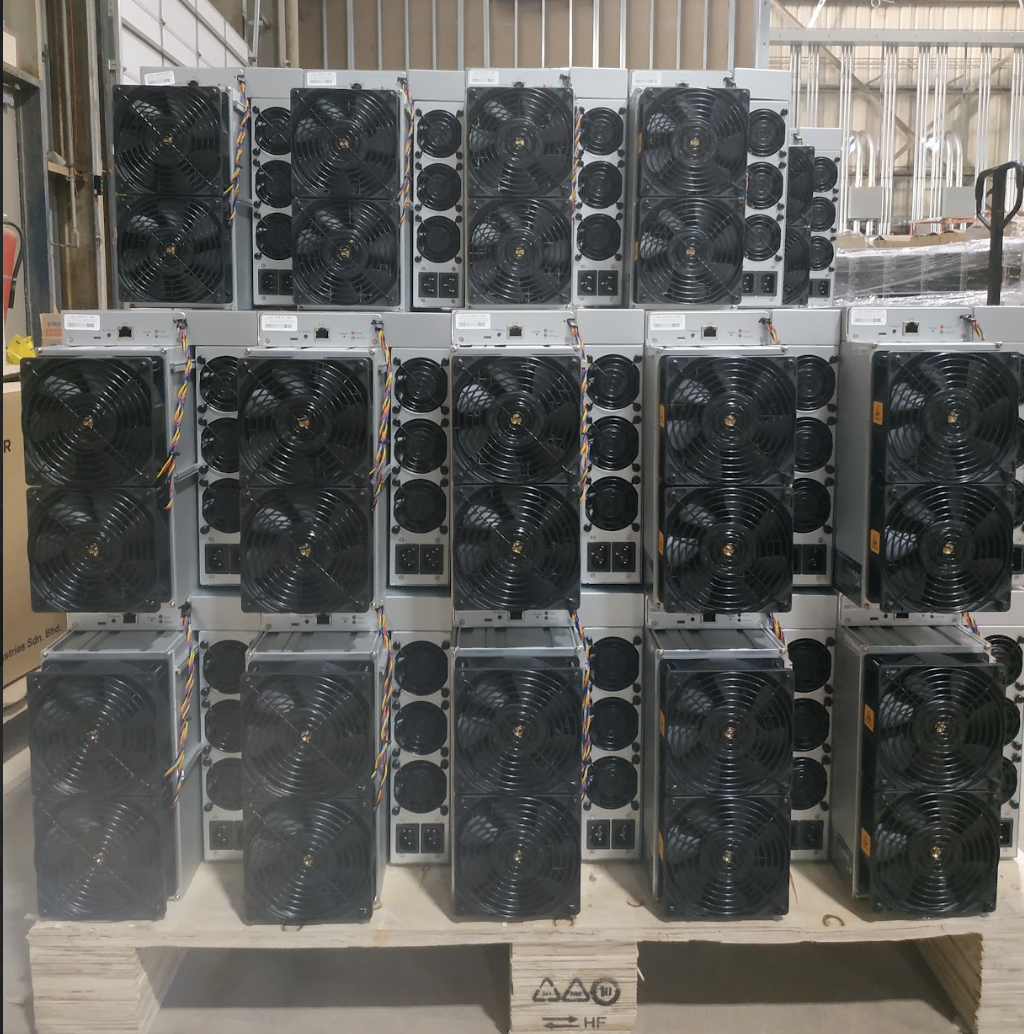 Hashrate Index Roundup (June 19, 2023)
Difficulty is at an all-time high and Bitcoin's hashrate nearly knocked 400 EH/s last week.
Happy Sunday, y'all!
We're nearing the halfway mark for the year, and we're seeing ping-pong economics with popular mining metrics, with hahsprice and hashrate bouncing back and forth between local highs and lows.
But before we break down this data, we have a special announcement to make for Hashrate Index...
Introducing Hashrate Index Premium
Starting today, we now offer exclusive data and research to Hashrate Index Premium subscribers. This includes monthly premium reports and weekly ASIC Price Index closing price data. To start, Hashrate Index Premium will be available in three tiers and include the following content:
If you're interested in learning more about premium, please visit this blog post or the subscription / sign up page on our blog.
And with that, let's chew over some data....
---
Bitcoin's hashprice took a serious dive last week after Bitcoin briefly broke below $25,000 and mining difficulty hit an all-time high. Last week's difficulty adjustment was the third positive difficulty adjustment in a row, and it drove hashprice to a local low of $62.50/PH/day, a level we last saw in March of this year.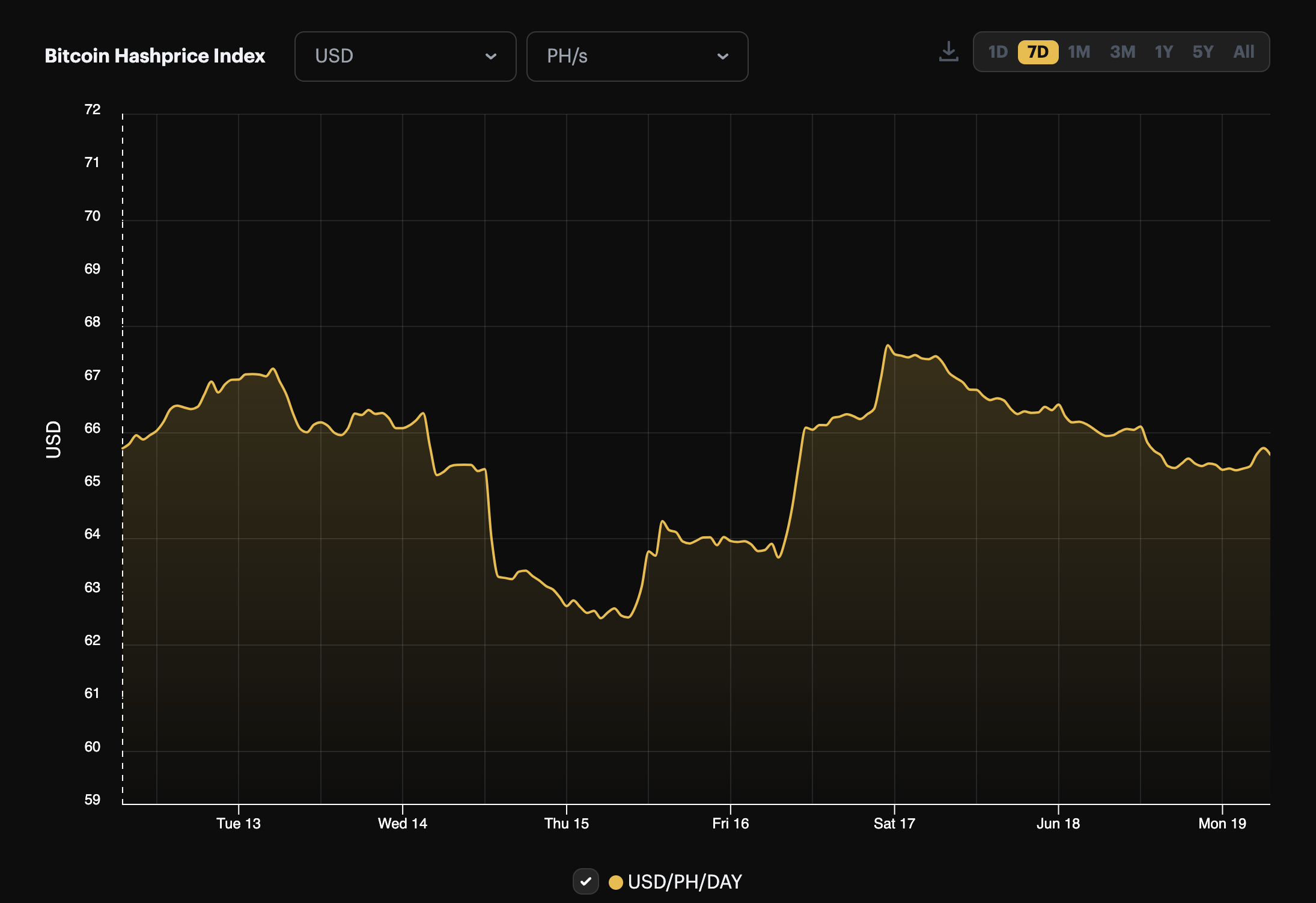 Hashprice has recovered from this low. But $65/PH/day isn't exactly livin' high on the hog y'all, especially considering that, last month, miners saw a brief, blissful spike in hashprice above $120/PH/day.
The good news is that hashrate is deflating right now, so the next difficulty adjustment could offer some reprieve. The bad news is that this hashrate deflation may not be in reaction to the decline in hashprice; it could have much more to do with a record heatwave in Texas.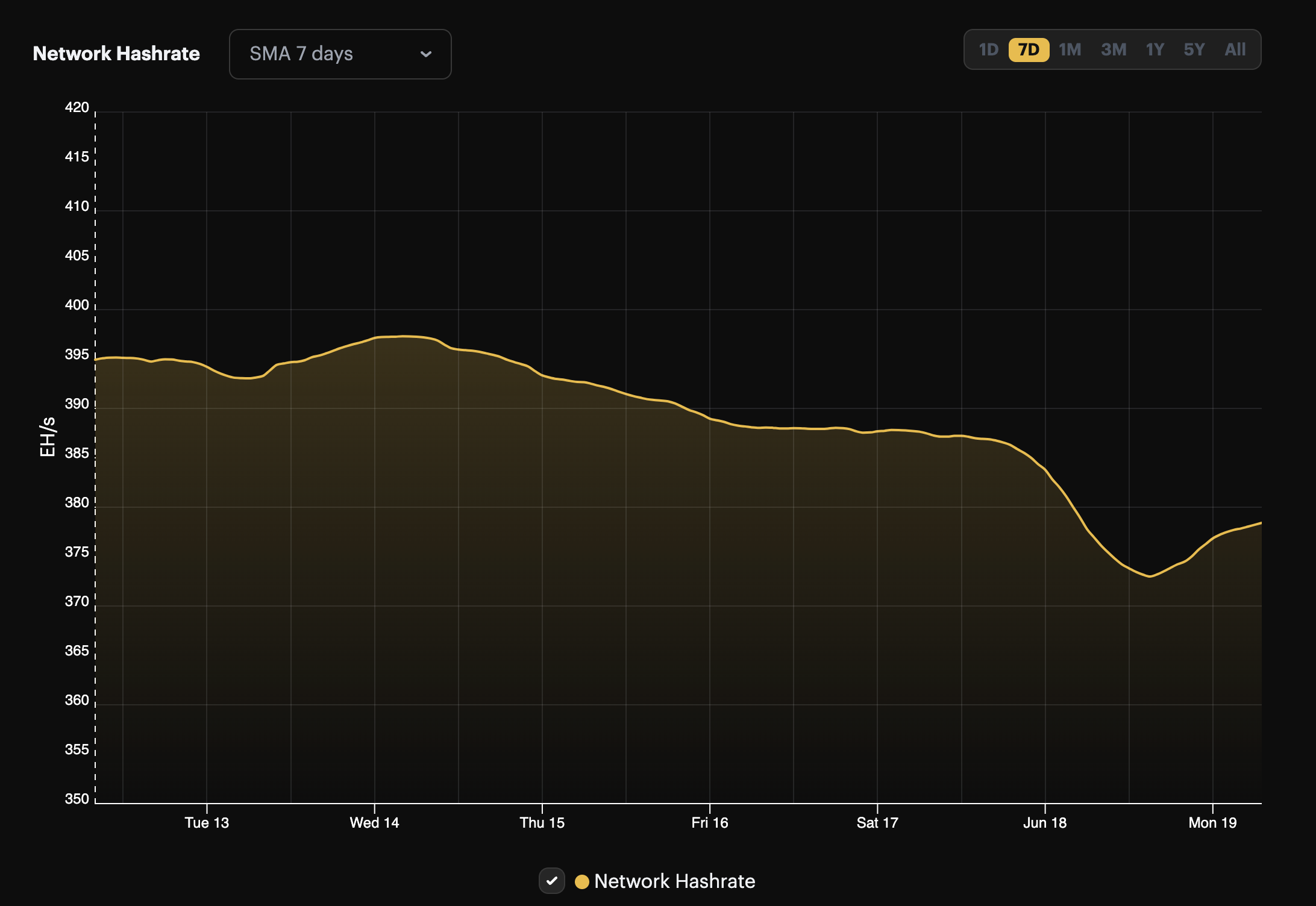 ---
Bitcoin Mining Market Update
Bitcoin's hashrate hit a ceiling last week, rising to an all-time high of 397 EH/s before falling by 20 EH/s by some combination of depressed hashprice and the heatwave in Texas. Here's the week's Mining Market TLDR: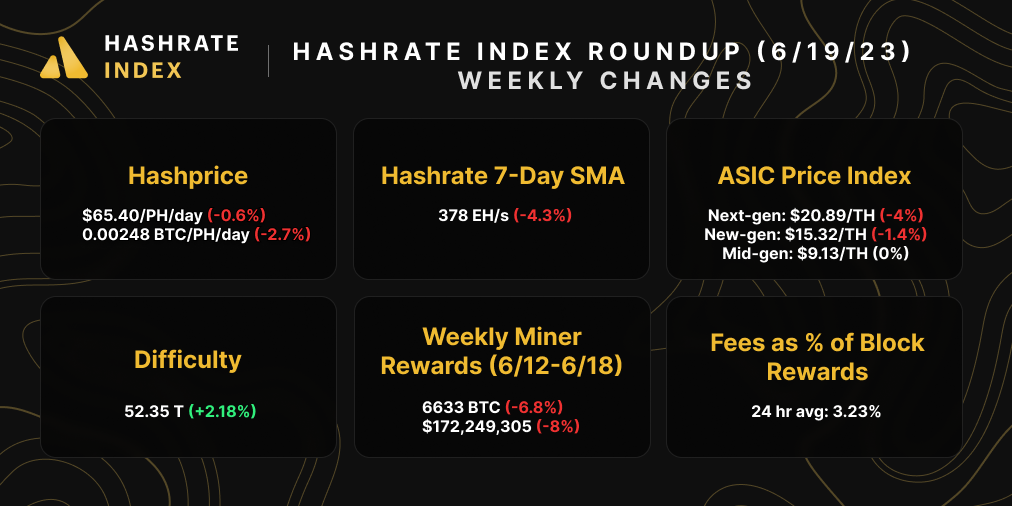 ---
Bitcoin Mining News
Here are last week's top headlines for Bitcoin mining news:
---
Sponsored by Luxor
Luxor's Antminer firmware is here! LuxOS provides all of the finetuning miners have come to love from custom firmware and more, including 45+ API commands to give miners complete control over their mining rigs. Visit Luxor's firmware page to learn more.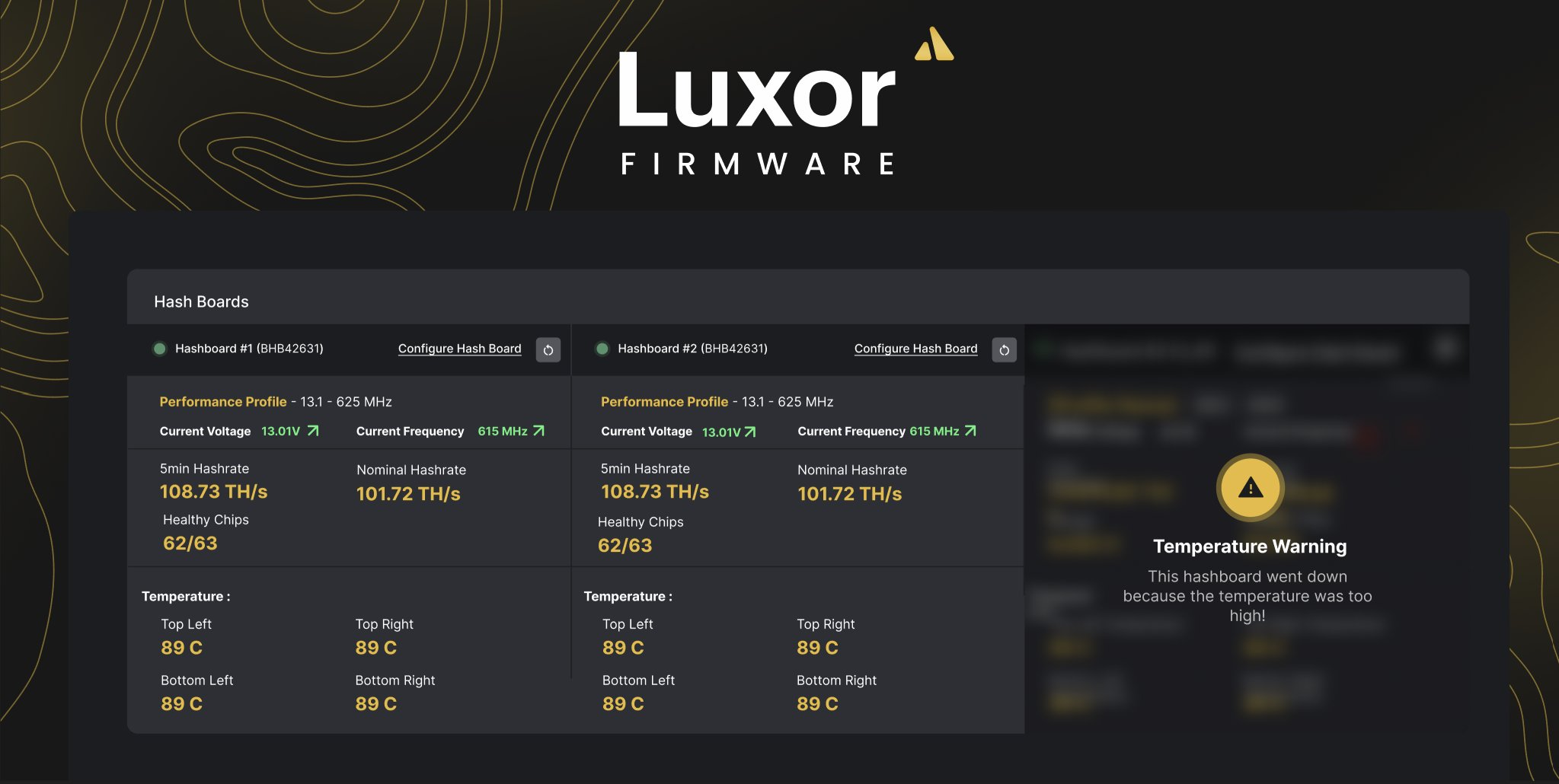 ---
Bitcoin Mining Stocks Update
Bitcoin mining stocks saw mostly positive returns last week after Bitcoin's price rallied later in the week. Our Crypto Mining Stock Index rose by 3.4%.
Cipher Mining saw the largest return, an eye-popping 34%, while Hut 8 was close behind after gaining 22%. Argo and Iris were the only stocks in our update to decline last week.
RIOT: $10.40 (+1.86)
HUT: $2.30 (+21.69%)
BITF: $1.17 (+6.36%)
HIVE: $3.22 (+8.78%)
MARA: $9.98 (+7.54%)
CLSK: $3.88 (+2.65%)
ARBK: $1.03 (-12.71%)
IREN: $3.42 (-3.16%)
WULF: $1.46 (+10.07%)
CIFR: $3.05 (33.77%)
---
New From Hashrate Index
Luxor RFQ May Insights: What goes up must come down
The Bitcoin ASIC market in May was filled with hype, disappointment, and anticipation for new machines soon to be released. The month began with hashprice hovering around $77/PH/day, but it quickly rose to $127/PH/day off the back of high transaction fees from demand for Ordinals / Inscriptions and BRC-20 tokens.
This meteoric rise in hashprice caught the ASIC marketplace by surprise as participants began reevaluating the mining economics of each machine. Over the course of May , the downward price pressure in high-efficiency units like the S19 XP stabilized around $23/TH, whereas the newly released S19J Pro+ started trending down in price and reaching a low of $12/T. The S19J Pro+'s decline was driven by stagnant buy-side demand and concerns about the rig's heat sinks.

The Bullish Case for Bitcoin Mining in Europe
Miners have been flocking to the Nordic outposts of Norway, Sweden, Iceland, and Finland while avoiding countries further south in Europe due to elevated electricity prices. Could the future of mining in Europe become more distributed across the continent?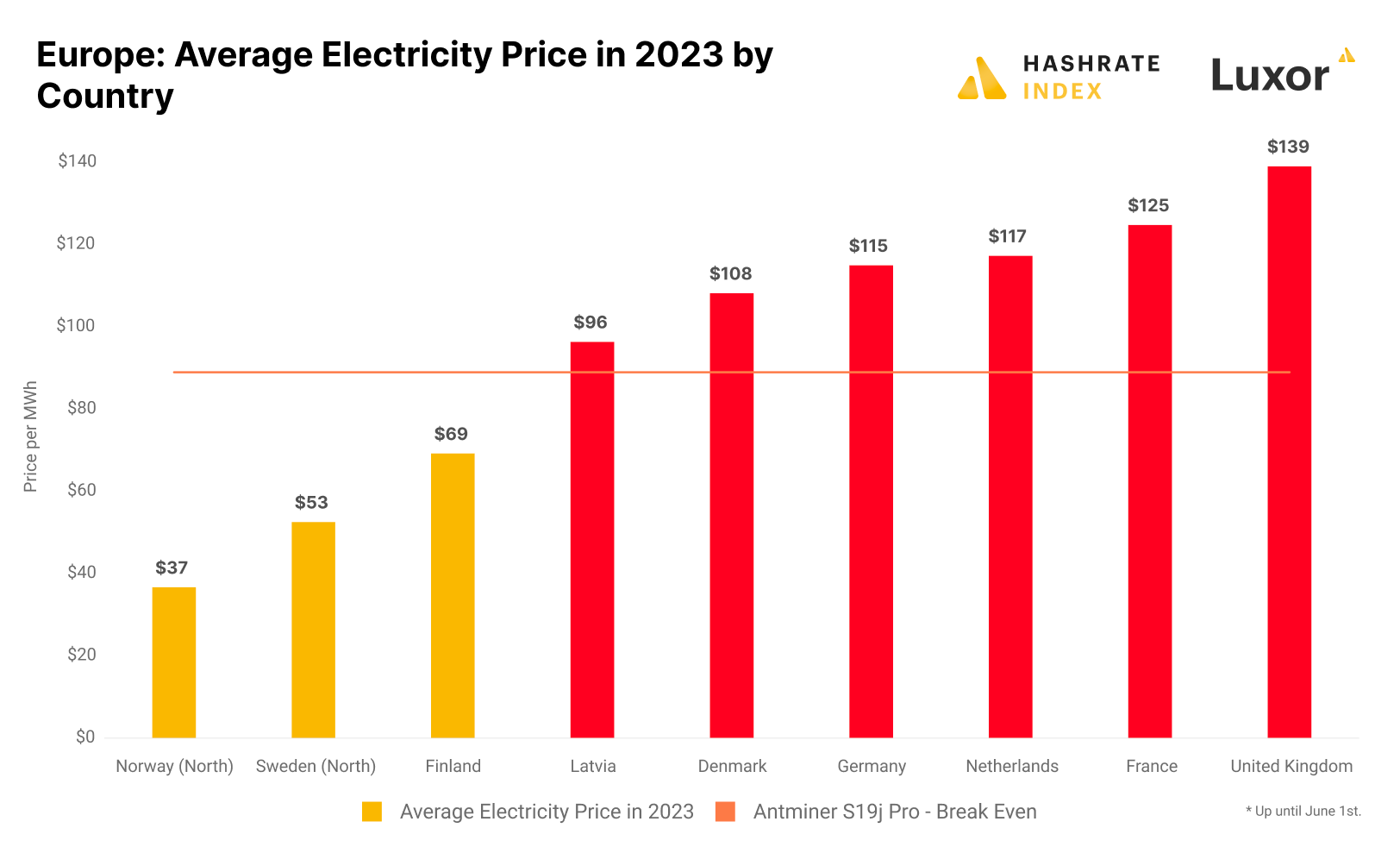 ---
Have a great week, and Happy Hashing!
Hashrate Index Newsletter
Join the newsletter to receive the latest updates in your inbox.
---