Hashrate Index Newsletter
All of our newsletter editions, all in one place. Get the latest analysis of the bitcoin mining industry, ASIC prices, and hashprice in your inbox every week.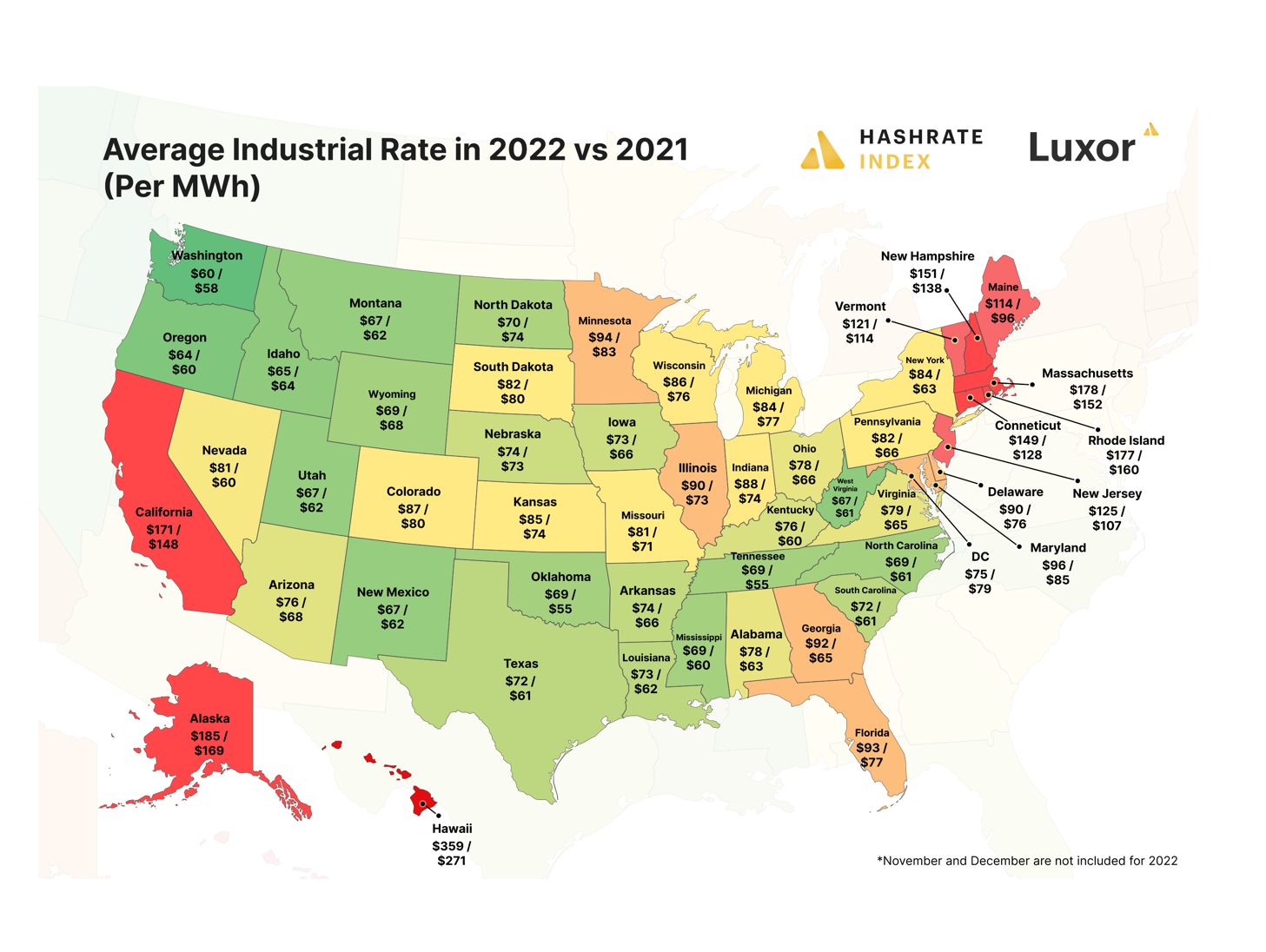 A perfect storm of unfortunate developments hit the bitcoin mining industry in 2022. Simultaneously as hashprice went down in flames and evaporated mining revenues, many miners saw their electricity prices rise as the world grappled with an energy crisis. Still, miners in specific electricity markets were spared from the worst
Hashrate Index Newsletter
Join the newsletter to receive the latest updates in your inbox.