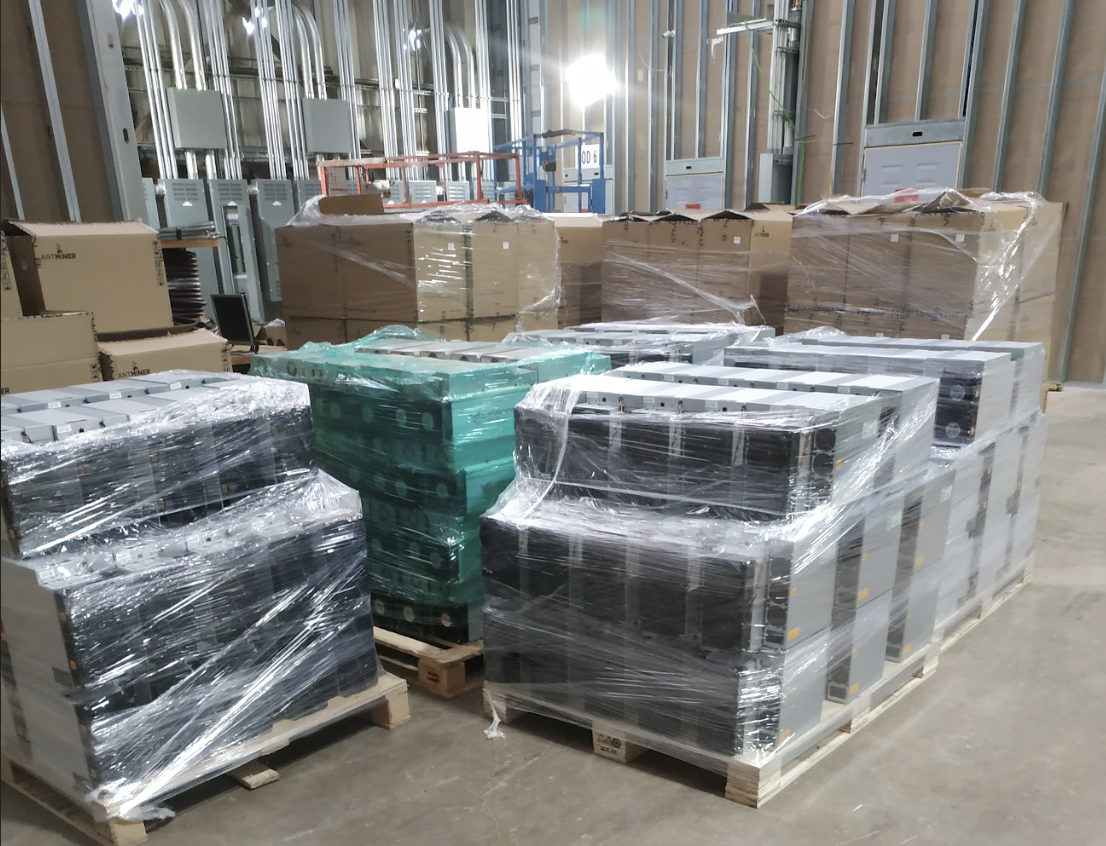 Luxor RFQ May Insights: What goes up must come down
After a wild May, we expect Bitcoin mining ASIC prices to decline for the rest of the quarter.
The Bitcoin ASIC market in May was filled with hype, disappointment, and anticipation for new machines soon to be released. The month began with hashprice hovering around $77/PH/day, but it quickly rose to $127/PH/day off the back of high transaction fees from demand for Ordinals / Inscriptions and BRC-20 tokens.
This meteoric rise in hashprice caught the ASIC marketplace by surprise as participants began reevaluating the mining economics of each machine. Over the course of May , the downward price pressure in high-efficiency units like the S19 XP stabilized around $23/TH, whereas the newly released S19J Pro+ started trending down in price and reaching a low of $12/T. The S19J Pro+'s decline was driven by stagnant buy-side demand and concerns about the rig's heat sinks.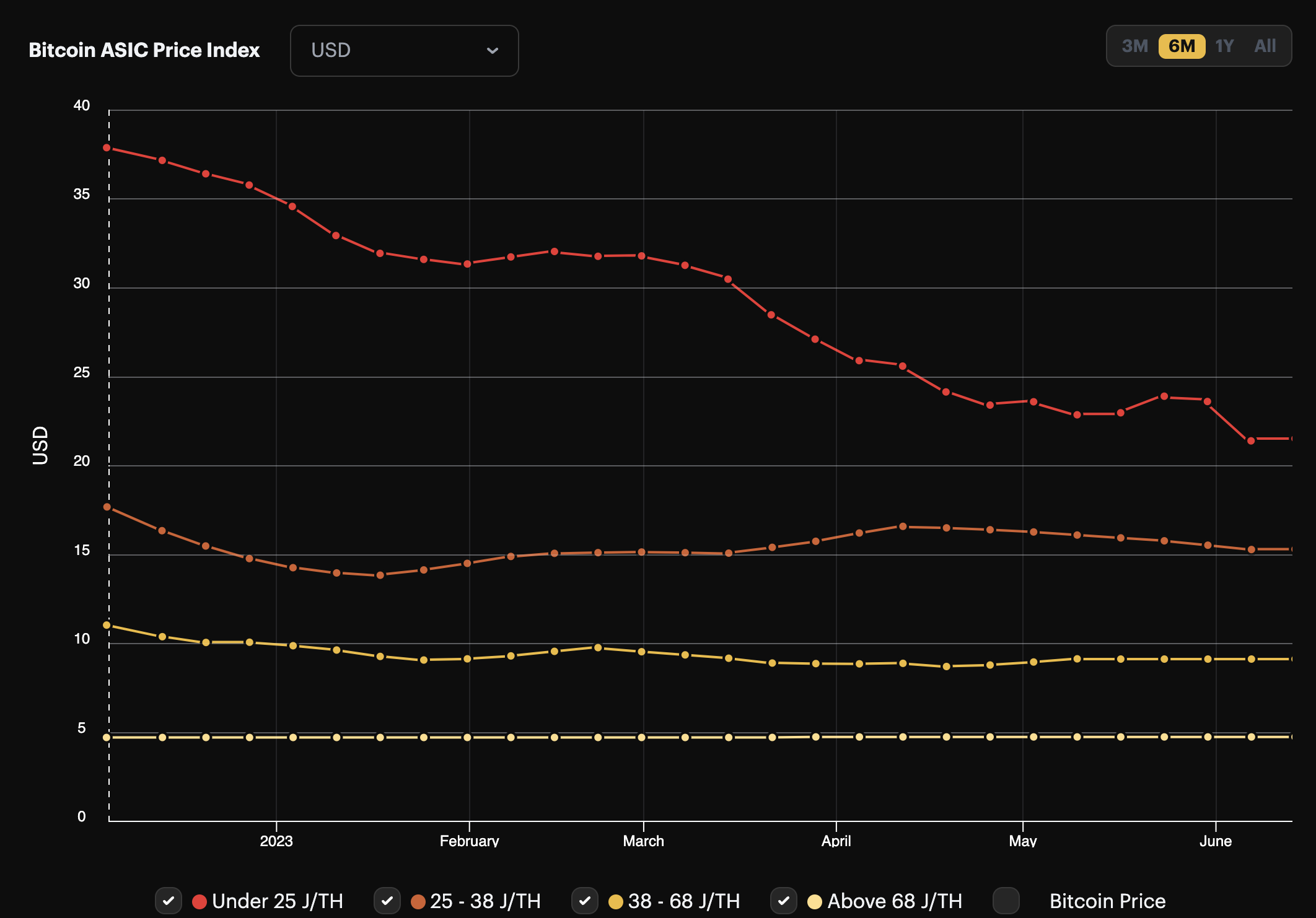 Prior to May's run-up in hashprice, the market was valuing the S19j Pro and S19j Pro+ models at a 20% discount to their calculated fair market values based on an 18-month break-even period. The S19 XP on the other hand was priced without a discount, resulting in a premium compared to other S19 series machines.

As the hashprice peaked at $127/PH/s, so did the market discount on these machines. The S19J Pro and Pro+ models theoretical breakeven periods dropped to 6 months and the S19 XP break-even period fell below 9 months. At these levels, buyers could be more incentivized to purchase the S19 XP due to the compression in its premium and its higher earnings potential. Consequently, the downward trend in price came to a stop for these units and stabilized around $23/TH. However, we anticipate the pricing of S19 XP to continue to drop over the next couple of months.

Market conditions quickly reversed course when the BRC-20 mania quieted down, and within a week, hashprice was back to $77/PH.
Luxor RFQ May 2023 Metrics
Luxor's RFQ platform saw 249 PH worth of equipment deals being closed last month with the majority of hashrate sold to the United States.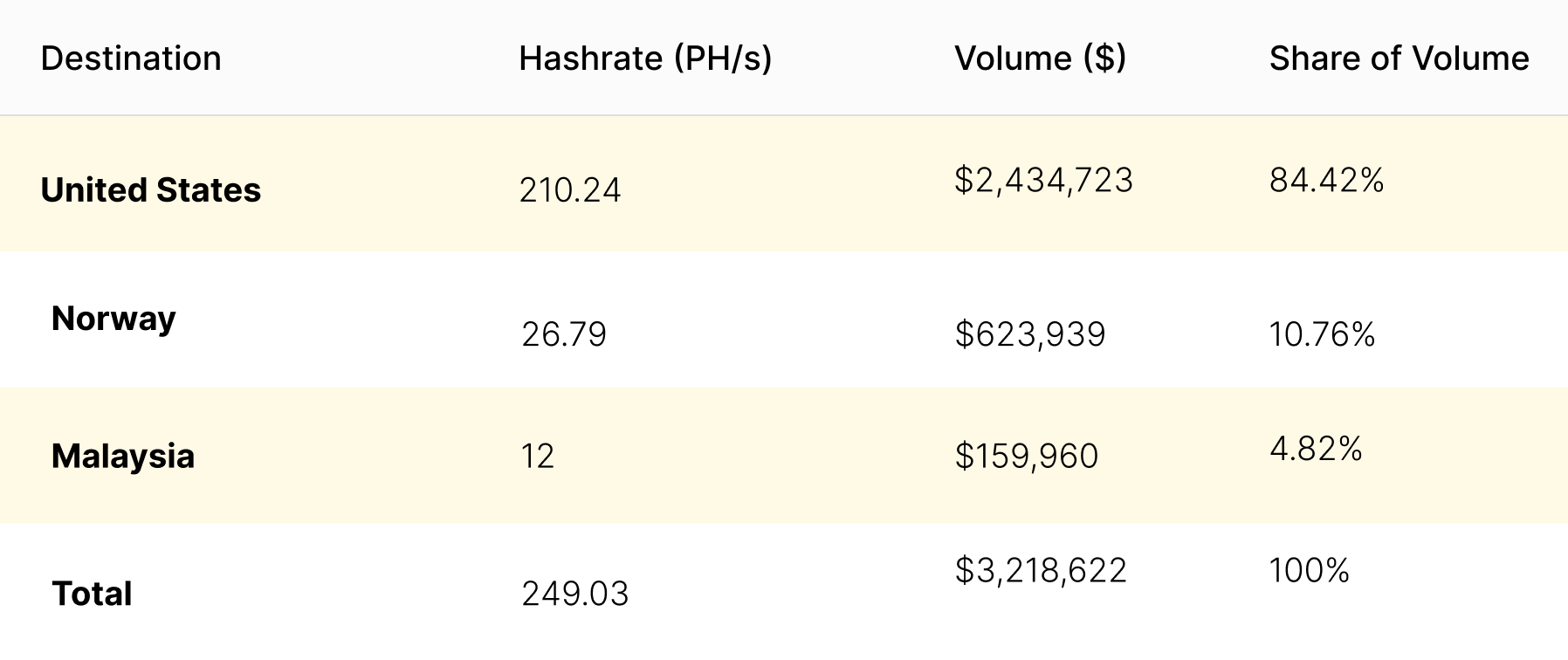 Demand for the S19j Pro+ cooled down significantly compared to April's closed deals. This likely is due to the uncertainty of how these units will perform over the coming summer months since the heat sink design is very similar to that of the dreaded S17 model and could be a cause for premature failures. (Antminer S17 models were notorious for a faulty design where the heatsinks would fall off when the miners ran too hot because the glue that fused them to the hashboards would melt off).
However, the Luxor RFQ team is optimistic that these new units will live up to the challenge considering the lack of issues reported thus far. With a higher efficiency than the S19j Pro and a lack of premium compared to the S19 XP, these units will be a great buy for those operators willing to add them to their fleet.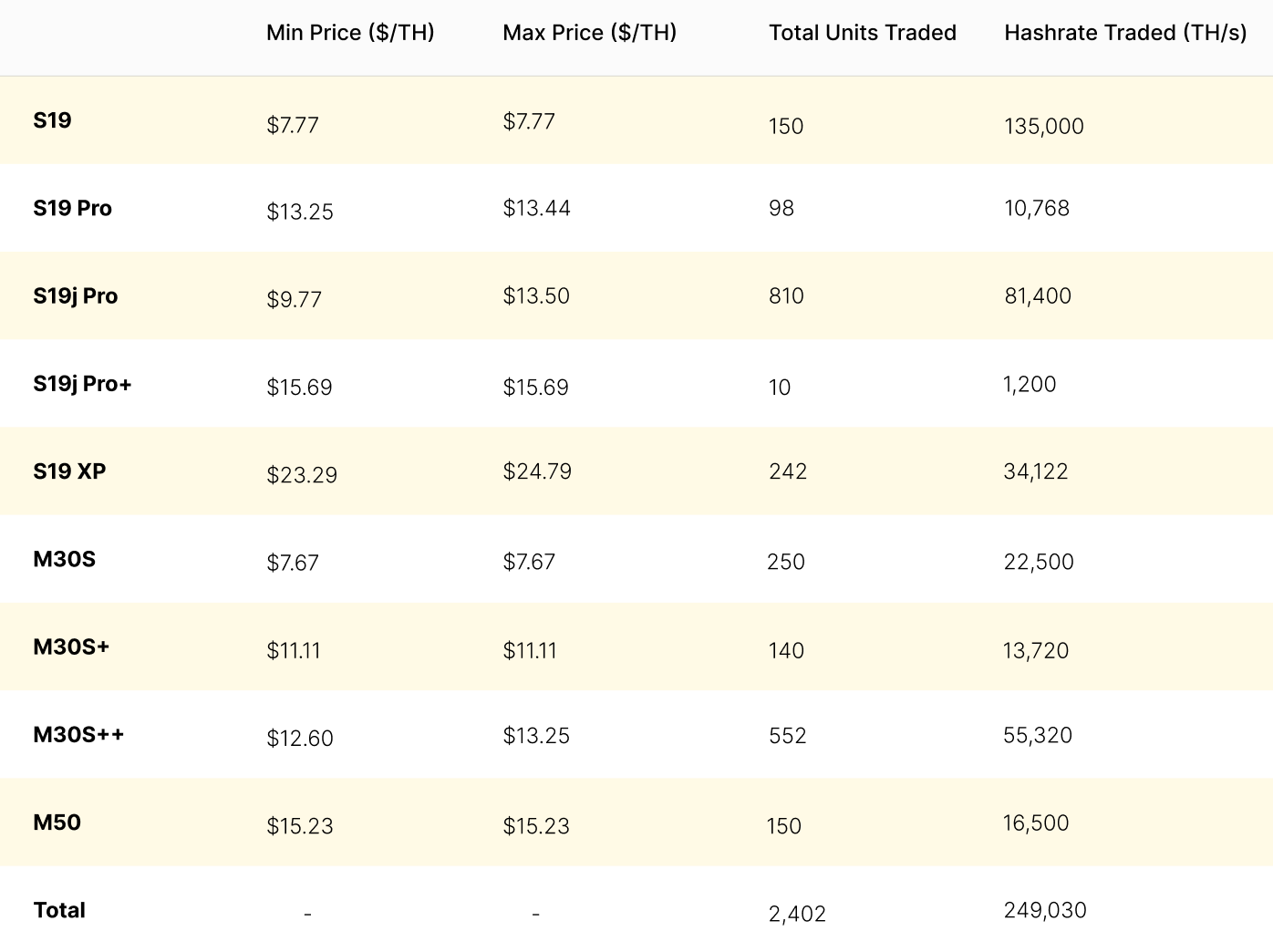 Overall, Bitmain's Antminer S19 series model continues to lead the buy side demand in the ASIC marketplace consisting of approximately 55% of total unit volume through Luxor RFQ.
S19j Pro models were this month's hot commodity, consisting of 35% of the total hashrate sold with the best deal closing at $9.77/TH for 630 units used S19j Pro models. Whatsminer's M30S++ followed closely behind consisting of 22% of the total closed volume.

To stay on top of ASIC pricing movements, liquidation/procurement events, and closed trades by jurisdictions, join the ranks of leading miners and researchers who have embraced Luxor RFQ to harness the power of automated bidding, trusted partnerships, and industry-leading innovations. Visit Luxor RFQ's website and watch thrse tutorials today to learn more about Luxor RFQ!
New Bitcoin Mining ASICs are Coming to Market in 2023
During the Bitcoin 2023 Conference in Miami MicroBT announced the release of three new machines: Whatsminer M56S++, M53S++, and M50S++.
These next-generation Whatsminer machines directly compete with Bitmain's Antminer S19 XP series on efficiency and hashrate production. So how do these compare?

The M50S++ is MicroBT's answer to the air-cooled Antminer S19 XP. Clocking in at 22J/TH, this unit is slightly less efficient than the 21J/TH XP, but has a greater hashrate potential of 154 TH/s compared to 141 TH/s.

Whatsminer's M53S++ hydro-cooled miner dominates Bitmain's Antminer S19XP Hydro in terms of hashrate production. Hashing at 328 TH/s, this unit can consume over 7kW of power at an efficiency of 22 J/TH. Although the XP Hydro series is slightly more efficient, that machine can only produce a maximum hashrate of 257TH. When it comes to hashrate density, the WhatsMiner M53S++ takes the cake.

The Whatsminer M56S++ is the most powerful dedicated immersion miner on the market and fills a void Bitmain has long left behind. Clocking in at 236 TH/s, this unit boasts similar efficiencies to the M50S++ and M56S++ models. Designed specifically to run in a tank of dielectric fluid, immersion miners finally have a high-performance machine that meets their needs.
What's Bitmain's next move on higher-efficiency machines? Though due to the recent promotion events for hydro units and S19 XP, subscription of new models such as S19k Pro has been postponed, we anticipate a model with below 20J/T model to be announced in mid to late Q3 and planning for delivery in later Q4 this year or early 2024.
Hashrate Index Newsletter
Join the newsletter to receive the latest updates in your inbox.
---