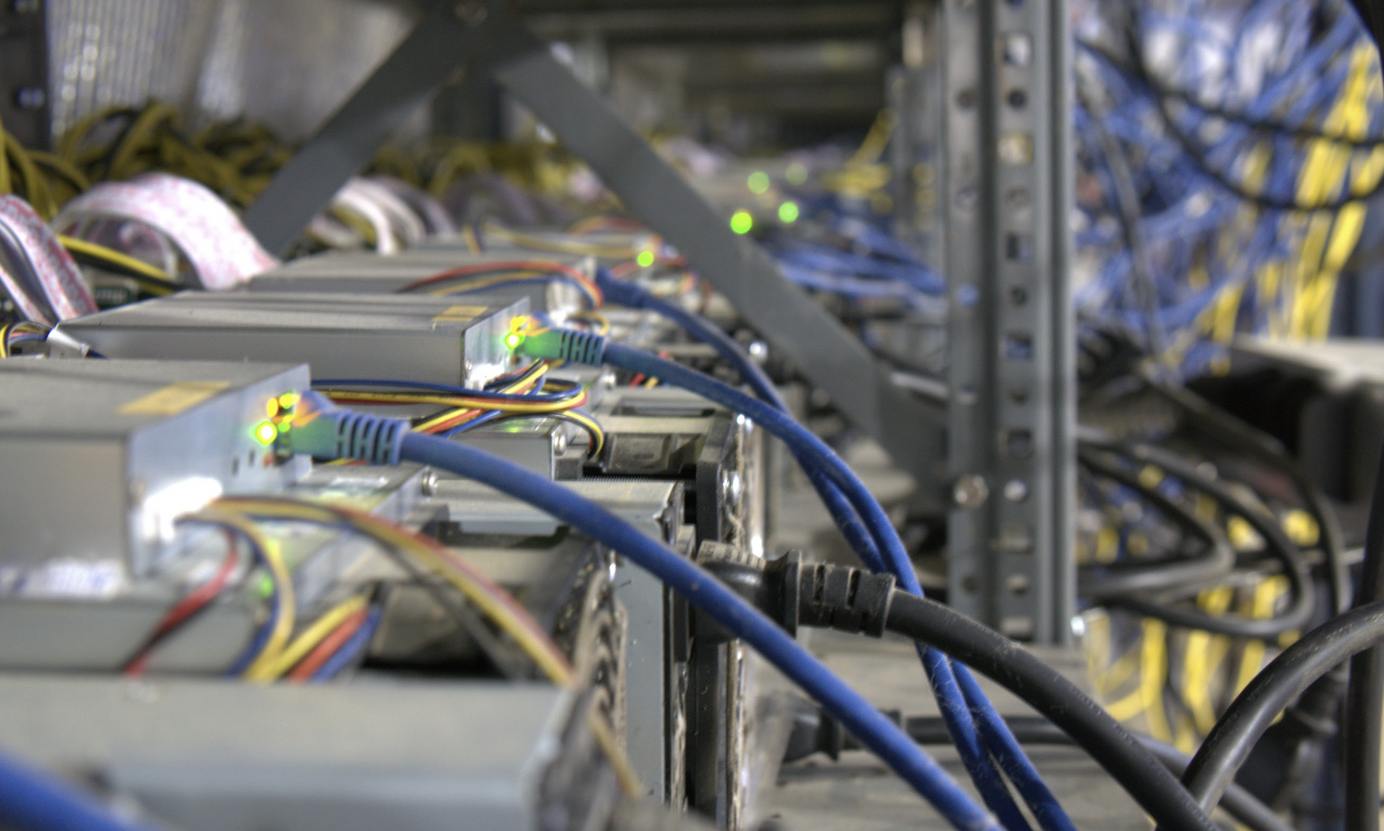 Hashrate Index Roundup (April 9, 2023)
Will Q1's hashrate growth -- and Bitcoin's price rally -- hold in Q2?
Things are a bit in limbo after an explosive Q1 in the Bitcoin mining sector.
Bitcoin's hashrate experienced some modest growth this week after swelling to an all-time high of 358 EH/s the week prior. All of that growth graced us with an all-time high for Bitcoin's mining difficulty last week, as well.
Last week's difficulty change was the fourth positive difficulty adjustment in a row, and hashprice is one dollar closer to its Q1 average of $73/PH/day because of it.
The good news is that we're unlikely to see another positive adjustment when this difficulty epoch ends in ~10 days. Since 2020, there have only been three streaks where Bitcoin's difficulty has adjusted upward more than four times in a row (and one of those streaks immediately followed China's mining ban during the Great Hashrate Migration).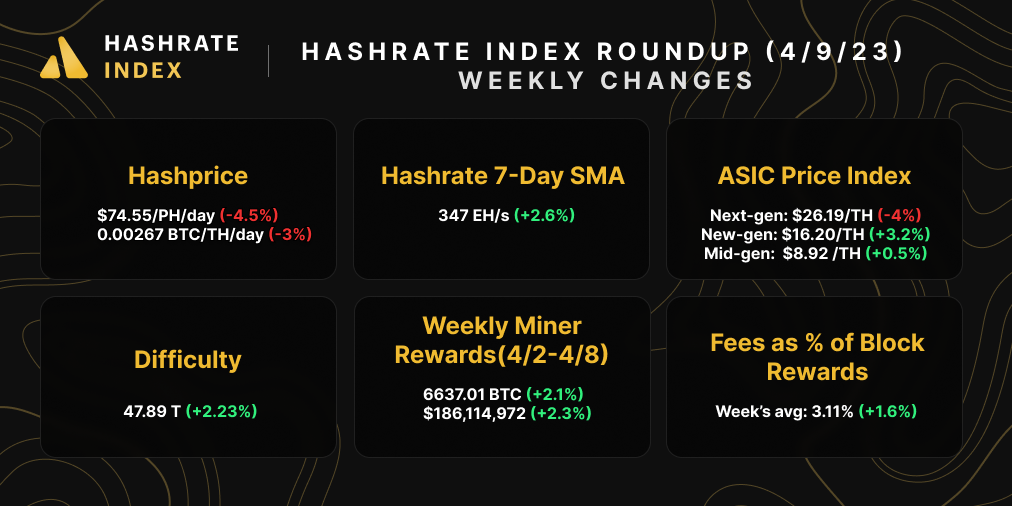 Now of course that doesn't mean that we're definitely getting a negative difficulty adjustment next go-round, but history is on our side. Plus, we'd expect hahsrate growth to slow somewhat now that hashprice is dropping and Bitcoin's own price rally has stalled.
As we enter Q2, we'll be paying close attention to the tension between Bitcoin's rising hashrate and – despite the best efforts of Bitcoin's recent rally – still-skimpy mining margins.
If Bitcoin keeps rising, all bets are off and hashrate will continue rising faster than we expected, but if it doesn't, then that means we could be facing down all-time low USD hashprice sooner than we would probably like.
We'll have more outlook for the upcoming quarter as well as analysis of the prior quarter in our Q1-2023 report, which we will release the week of April 17. Keep your eyes on your inbox, Hashrate Index's blog, or our social pages for the release!
---
Bitcoin Mining News
---
Sponsored by Luxor
Luxor's Antminer firmware is here! LuxOS provides all of the finetuning miners have come to love from custom firmware and more, including 45+ API commands to give miners complete control over their mining rigs. Visit Luxor's firmware page to learn more.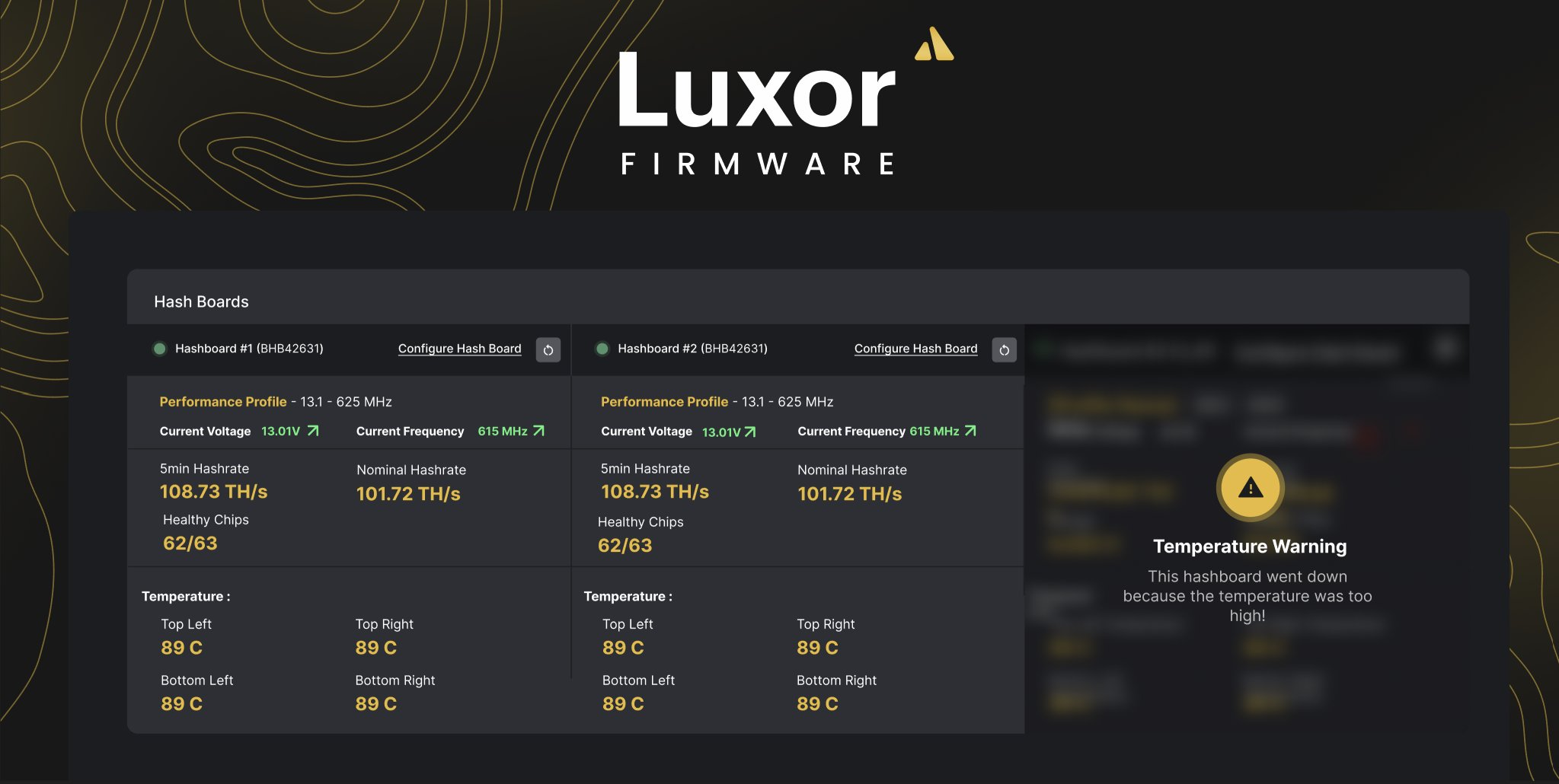 ---
Bitcoin Mining Stocks Update
Bitcoin mining stocks saw mixed returns last week as Bitcoin stayed mostly range-bound. Most either lost or gained just a few percentage points over the week, and Hashrate Index's Crypto Mining Stock Index was basically flat (it rose a measly 1.3%).
Here's last week's close for popular Bitcoin mining stocks:
RIOT: $9.16 (-0.97%)
HUT: $1.68 (-4.55%)
BITF: $0.92 (-2.02%)
HIVE: $3.23(+2.54%)
MARA: $7.98 (+0.88%)
CLSK: $2.44 (-8.61%)
ARBK: $1.48 (-10.30%)
IREN: $2.99 (+0.34%)
---
New From Hashrate Index
Antminer S19 XP Prices Finally Cool Off After Carrying Huge Premium in Q1
Even though ASIC prices have plummeted in the last year, next-generation Bitcoin mining ASICs like the Antminer S19 XP were relatively expensive last quarter. Over Q1 in fact, they carried a 112% premium on average to new-generation models like the S19j Pro and M30S++.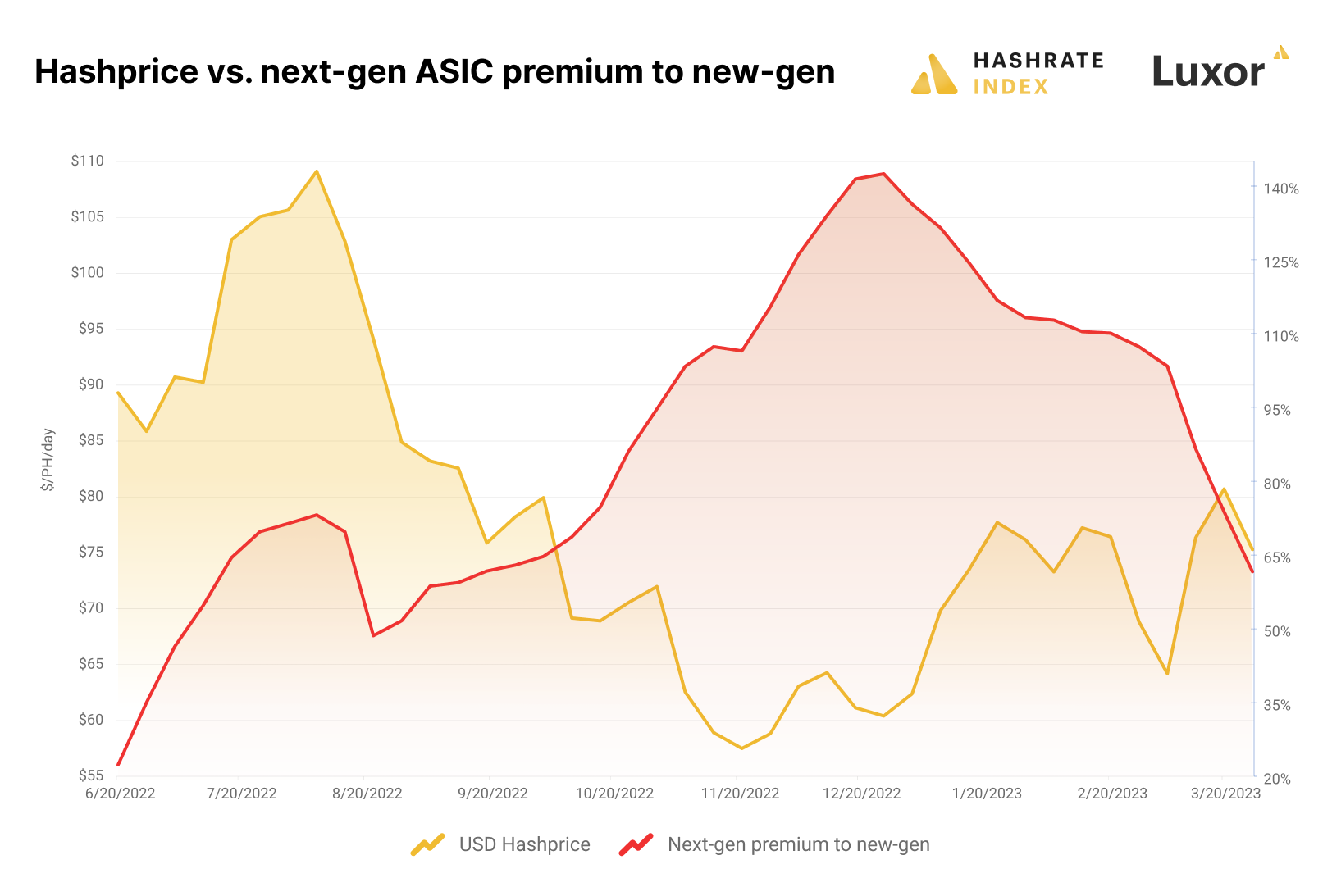 Bitcoin Mining Around the World: Kyrgyzstan
Bitcoin is becoming an increasingly important export product for Kyrgyzstan, a small mountainous developing country in the heart of Asia. In this article, we explain what characterizes bitcoin mining in Kyrgyzstan and analyze what the future could look like for the industry.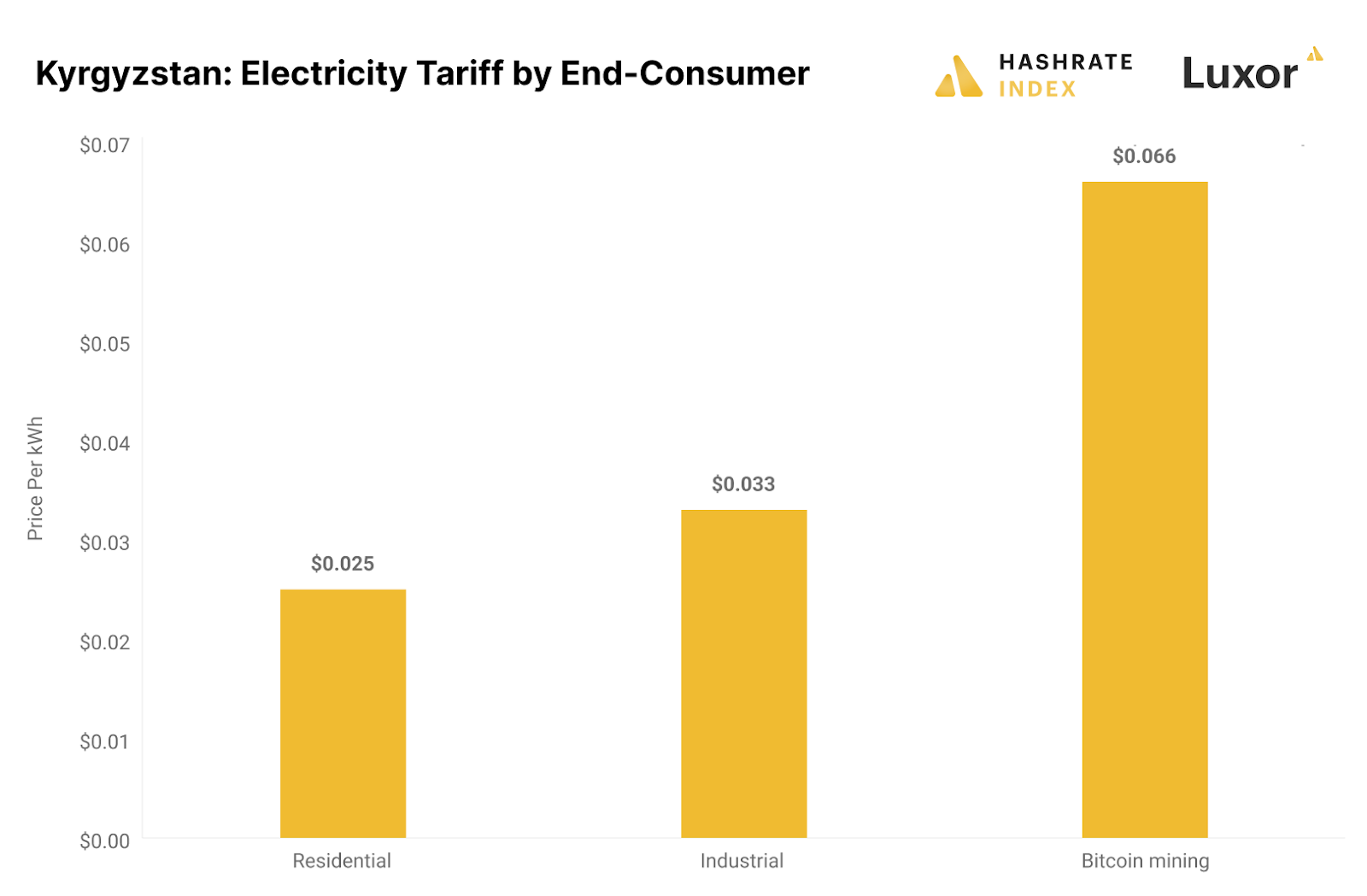 ---
Have a great week, and Happy Hashing!
Hashrate Index Newsletter
Join the newsletter to receive the latest updates in your inbox.
---