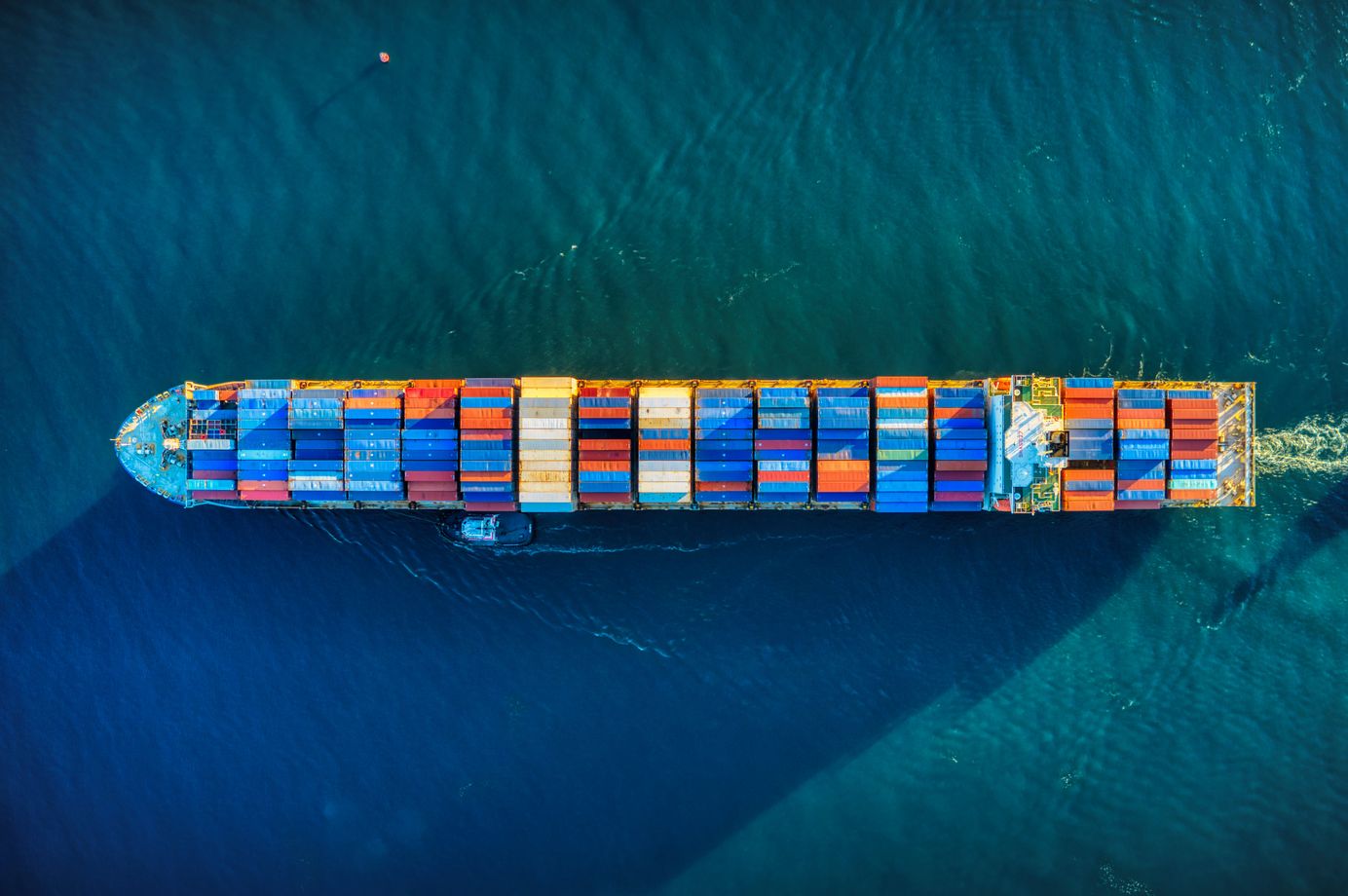 Top Public Miners Have 17 EH/s of Hashrate On Order for the Rest of 2022
Public Bitcoin miners have heaps of hashrate on order for the remainder of 2022.
Bitcoin difficulty increased by 9.26% during the last epoch. Even after the increase in network difficulty and its negative effects on hashprice, hashrate growth continues to expand.
Some of this hashrate growth is coming from publicly traded Bitcoin miners, who are striding into their final expansions of the year.
In our analysis, we reviewed public filings and press releases to tally up the remaining S19J Pro, S19 XP, M30S series, and other Bitcoin miner contract delivery schedules for Riot, Hut 8, Marathon Digital, Cleanspark, Argo, and Bitfarms.
The following chart breaks down how much these order would add to these public miners' current operating hashrates. For the remainder of the article, we unpack how much each miner has on order each month for the remainder of the year.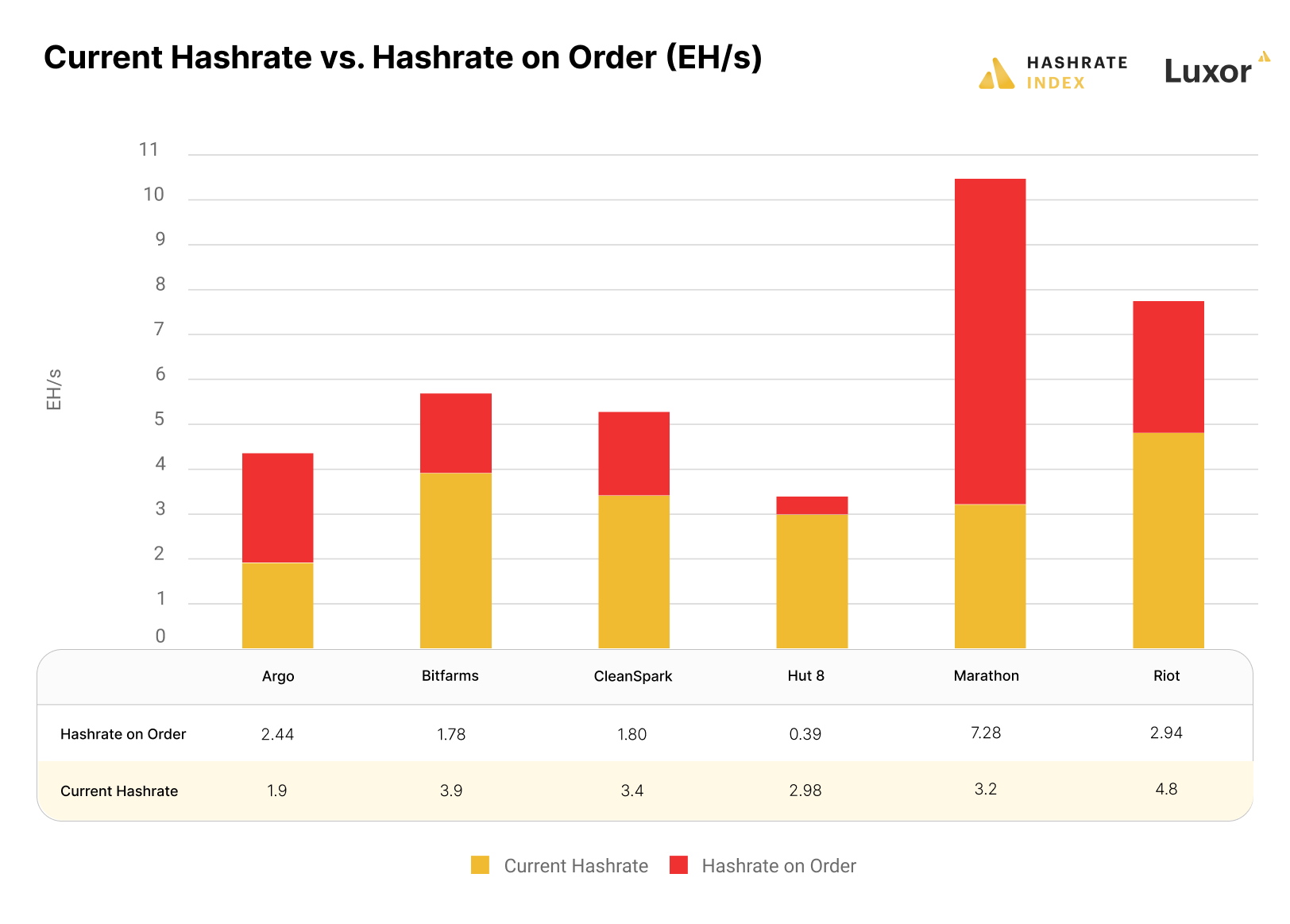 Riot Blockchain Hashrate Growth in 2022

In 2022, Riot Blockchain was able to grow and execute their expansion into Texas. Based on remaining delivery schedules with Bitmain, Riot will receive 735 ph/s of monthly mining capacity until the end of the year. Riot will receive both S19J and S19 XP bitcoin mining ASICs between now and December; these orders will total a power capacity of 80 MW, representing 2.9 EH/s of capacity.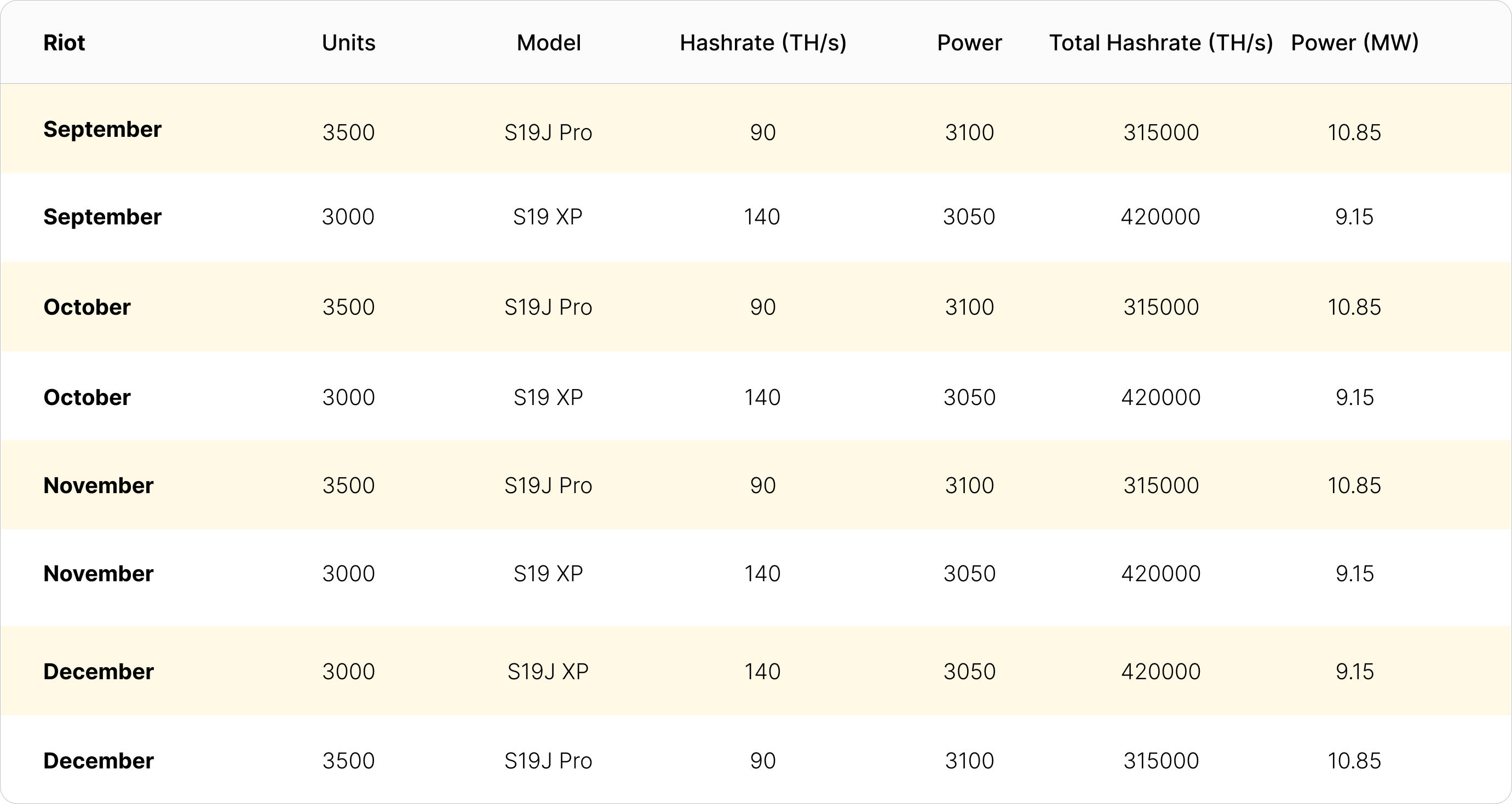 Hut 8 Hashrate Growth in 2022
Hut 8 mining has experienced slower growth this year than it had originally plannes. The core reason for this slower-than-expected expansion is securing new capacity from their power provider Validus Power.
For the remaining months, Hut 8 expects that their Whatsminer M30S series orders of 12,000 units (which includes M30S, M30S+, and M30S++ models) will be fully deployed by December 2022. In total, Hut 8 has 400 PH/s of new capacity scheduled for delivery with a total power consumption of 13.2 MW.
(Hut 8 has ordered an unspecified mix of M30S models, so for our analysis, we assume an average of 98 TH/s with 34 J/TH efficiency based on the order sizes and total hashrate on order).

Marathon Digital Hashrate Growth in 2022
Expectations are high for Marathon's new Texas site, which will be energized from now until the end of the year. Marathon is already sitting on a large inventory of S19J and S19 Pro miners that are slowly being turned on in Hood County and West Texas. Bitmain will be delivering 1.82 EH of S19 XP units to Marathon monthly until the end of the year. That represents about 7.28 EH of leading edge, uber efficient hashrate.

CleanSpark Hashrate Growth in 2022

CleanSpark has surprised many with its explosive hashrate growth in 2022. For the remaining months in 2022, CleanSpark will receive about 800 PH of total capacity in roughly 200 PH batches every month.
In addition to the orders listed in the table below, CleanSpark also ordered an additional 10,000 S19J Pros from Cryptech solutions in September, which are expected for delivery in October of this year. This order adds 1 EH/s of hashrate to the company's ASIC portfolio.
Finally, this growth doesn't factor in CleanSpark's recent purchase of mining facilities from Waha Technologies and Mawson, which together added 1.74 EH/s to the company's hashrate.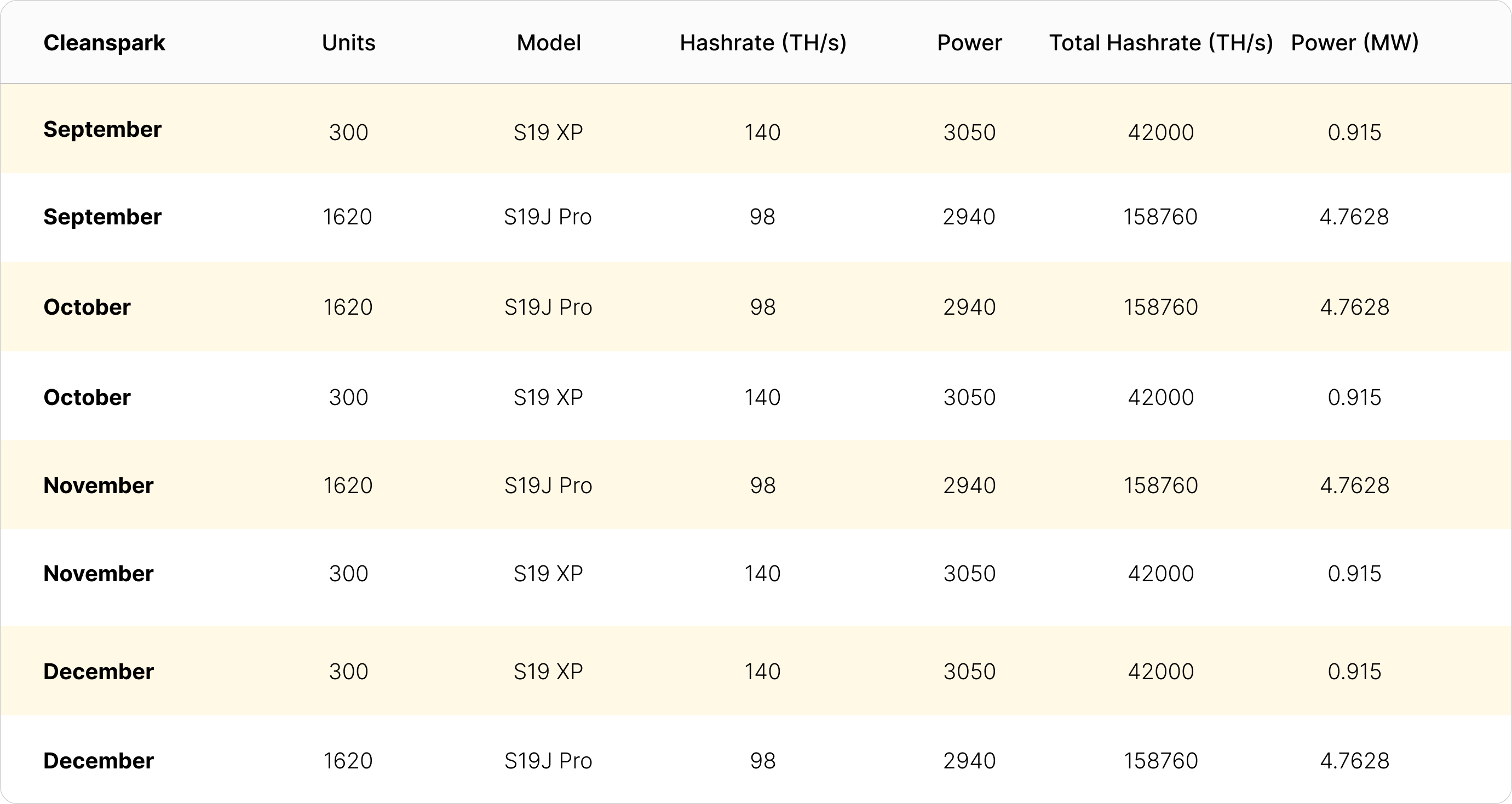 Argo Blockchain Hashrate Growth in 2022

For the last half of the year, Argo will be deploying S19J Pro miners along with Intel's Blockscale mining rigs. Argo will use immersion for some of its new mining fleet at their Helios facility in Texas, particularly its Blockscale ASICs.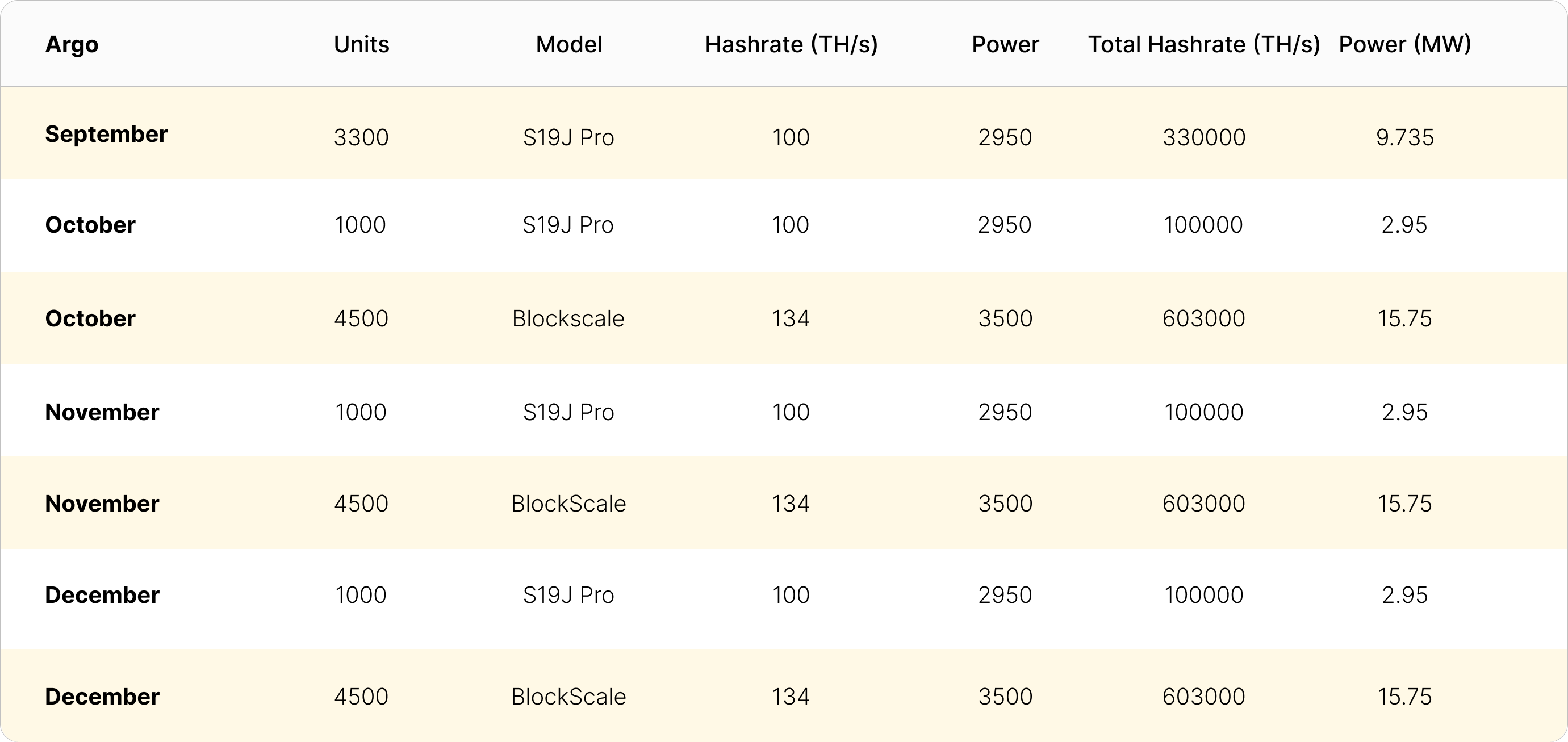 *We have assumed Blockscale specs based on Argo's June 2022 investor deck.
Bitfarms Hashrate Growth in 2022

For the remaining months of 2022, Bitfarms has 440 PH/s of rig orders coming in each month. Many of these M30S models (a mix of M30S, M30S+, and M30S++) will end up at Bitfarms 50 MW mining facility in Argentina. In total, Bitfarms will receive about 1.8 EH for the remainder of the year.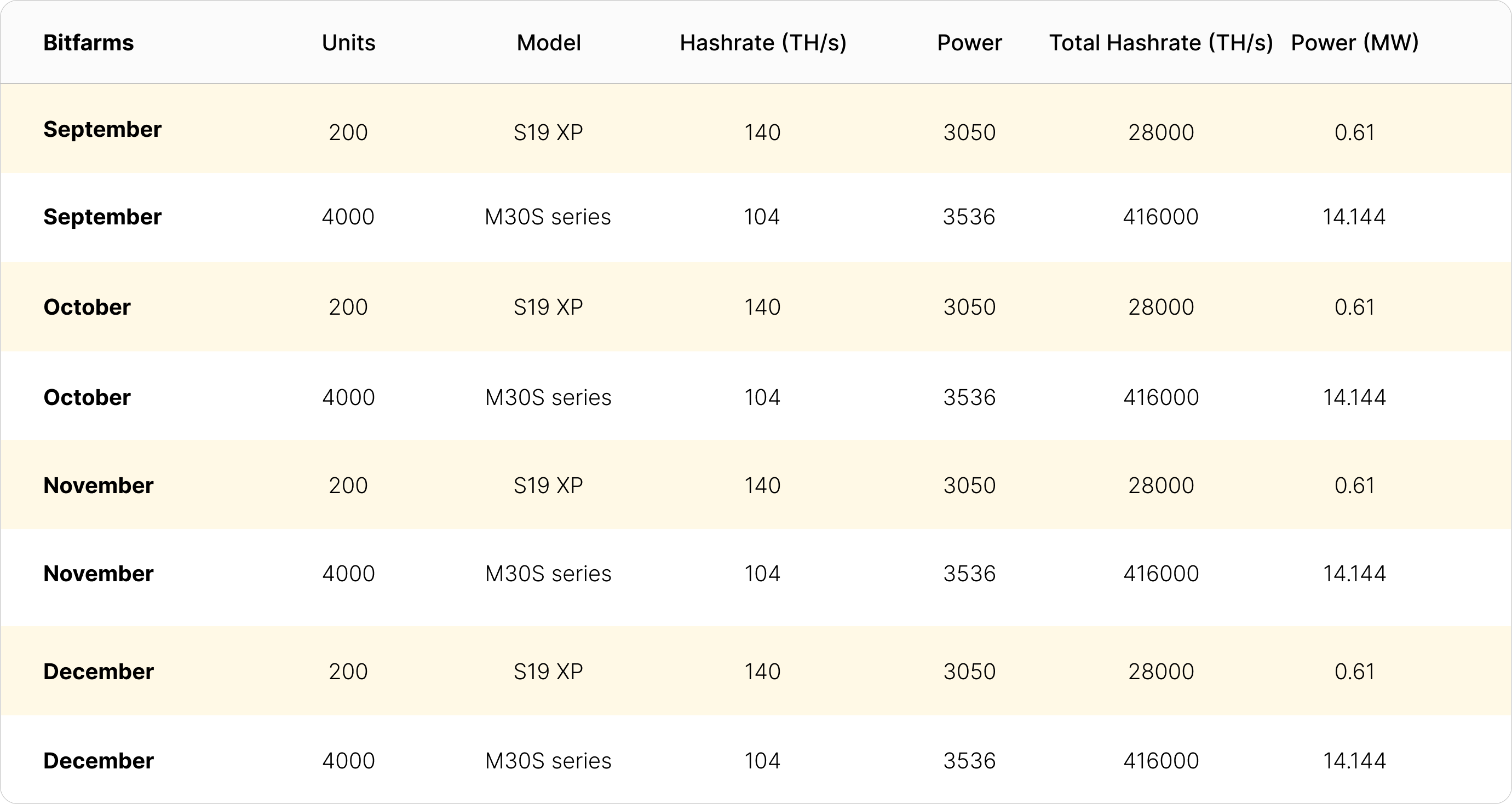 (Bitfarms has ordered a blend of M30S series rigs. As with Hut 8, we assume an estimated hashrate and efficiency for Bitfarm's orders based on an average of these series models according to the number of units shipped and the hashrate of these orders Bitfarms disclosed in their press releases.
Public Mining Stocks Hashrate Growth in 2022: Final Tally and Thoughts

By looking at just a core subset of publicly traded Bitcoin miners, we can see that there is a lot of hashrate growth planned for the rest of this year. If you factor in large private miners and other public miners, there's a lot of new hashrate capacity expected to come online by year-end.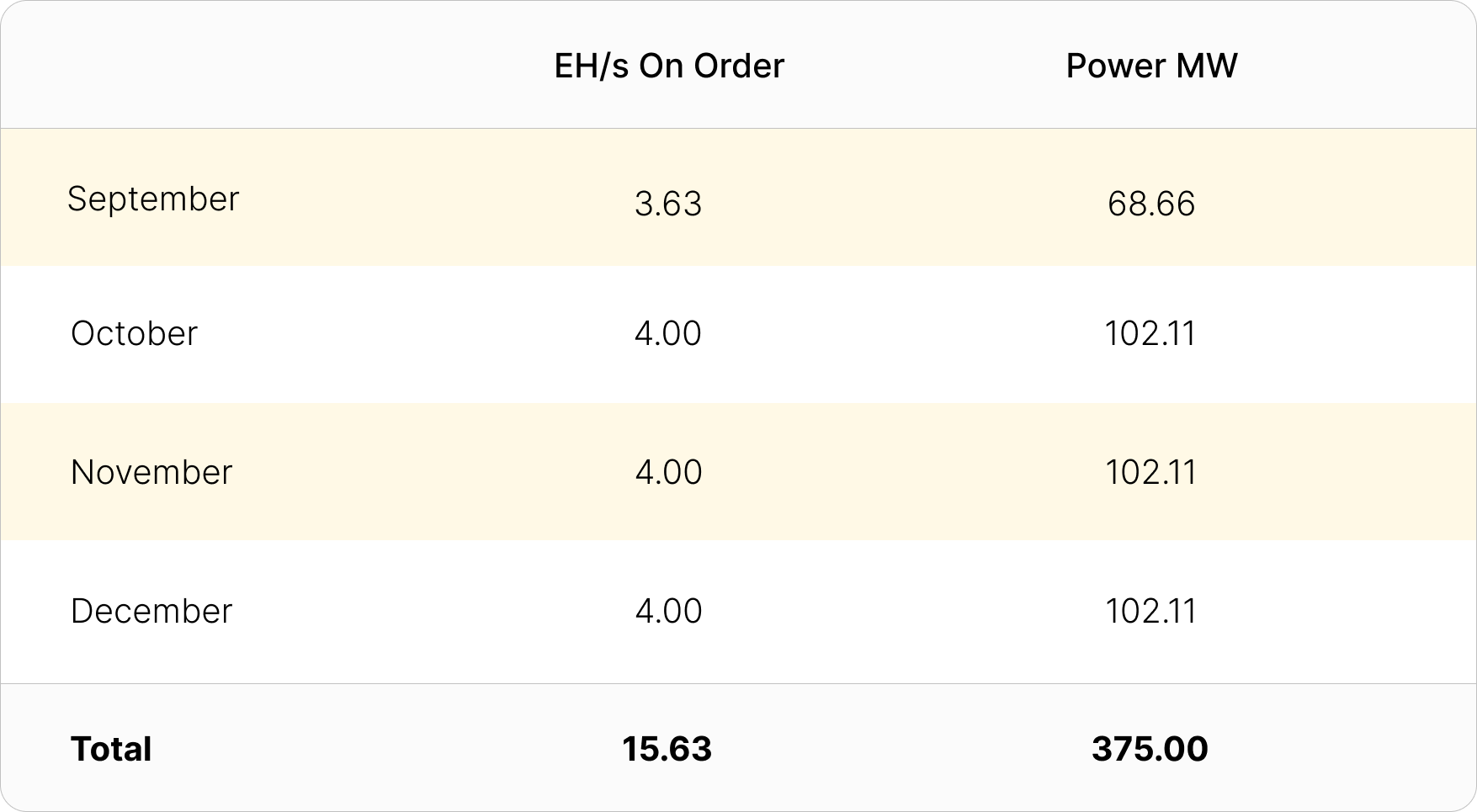 We only reviewed six miners, most all of which have executed their expansions well so far in 2022. These companies alone plan to add about 16 EH of hashrate using 375 MW of power over the next 4 months. With the Bitcoin network hitting an all-time high of 234 EH/s on September 12, it's possible we see 270-280 EH/s before the year is done.
This article has been updated to include a new, 10,000 unit S19J Pro order by CleanSpark that was announced after this article was researched and drafted.
Hashrate Index Newsletter
Join the newsletter to receive the latest updates in your inbox.
---