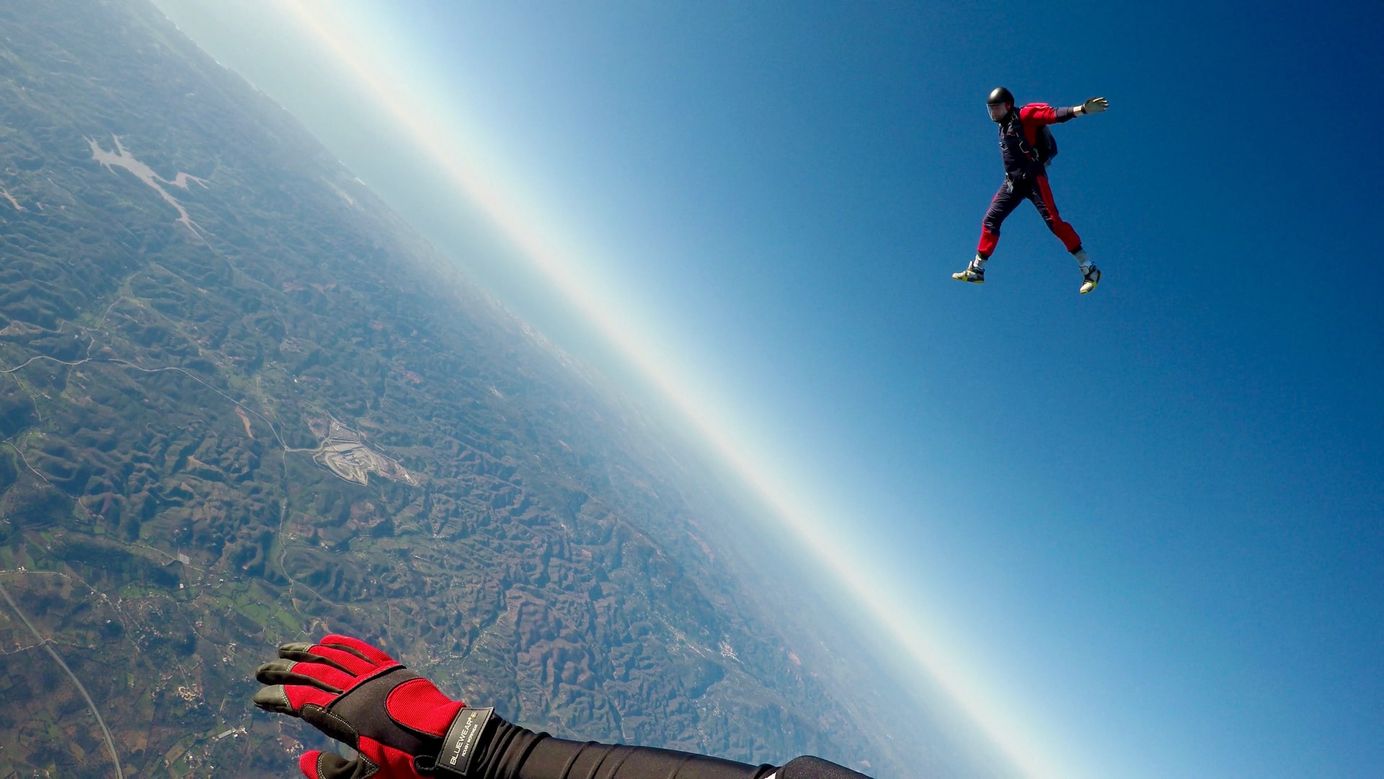 Hashrate Index Roundup: The Bottom Drops Out Edition (June 14, 2022)
Started from the bottom, now we back.
Happy Tuesday, miners!
This newsletter usually comes on Sunday, but I had a wedding to attend. And then I woke up on Monday to $23,000 BTC, so I reckoned that the waiting worked out. Because now I get to talk about how Monday's liquidation parade trampled all over Bitcoin mining metrics.
Yup, the bottom dropped out yesterday--for Bitcoin's price, for hashprice, for ASIC prices, and for a host of other things.
So how about it y'all? Let's take a look at what the upside down looks like.
ETHEREUM DEVELOPERS DELAY DIFFICULTY BOMB UNTIL AUGUST 2022
Ethereum developers are delaying the network's difficulty bomb once again, with a tentative date of August 2022. The mechanism will slowly ratchet up Ethereum's difficulty (regardless of mining competition/block times) until mining ETH is effectively impossible. The difficulty bomb is a key feature of Ethereum's pending merge to proof of stake as it will discourage mining after the switch to Ethereum 2.0 and proof of stake. The difficulty bomb, and the merge to Ethereum 2.0 in general, have been delayed several times.
---
Sponsored by Luxor

---
Hashprice Index (June 14, 2022)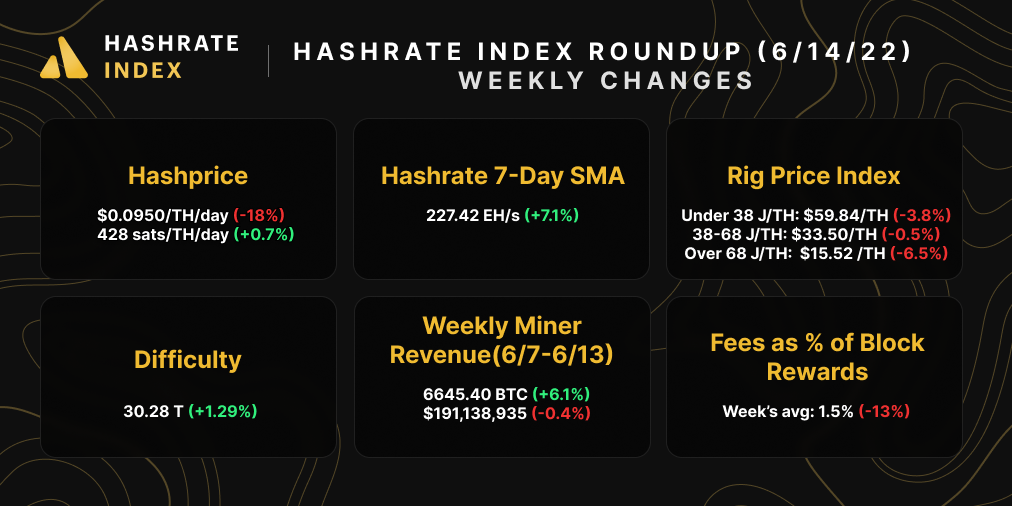 We're officially at single digit hashprice, folks. Bitcoin's USD hashprice is at its lowest point since October 2020.
Beginning last Sunday in response to yesterday's liquidations and capitulations, Bitcoin hashprice fell some 18% to roughly $0.0950/TH/day. The hashprice rout is coming at a terrible time: Bitcoin's hashrate hit an all time high of 233 EH/s last weekend on the 7-day moving average.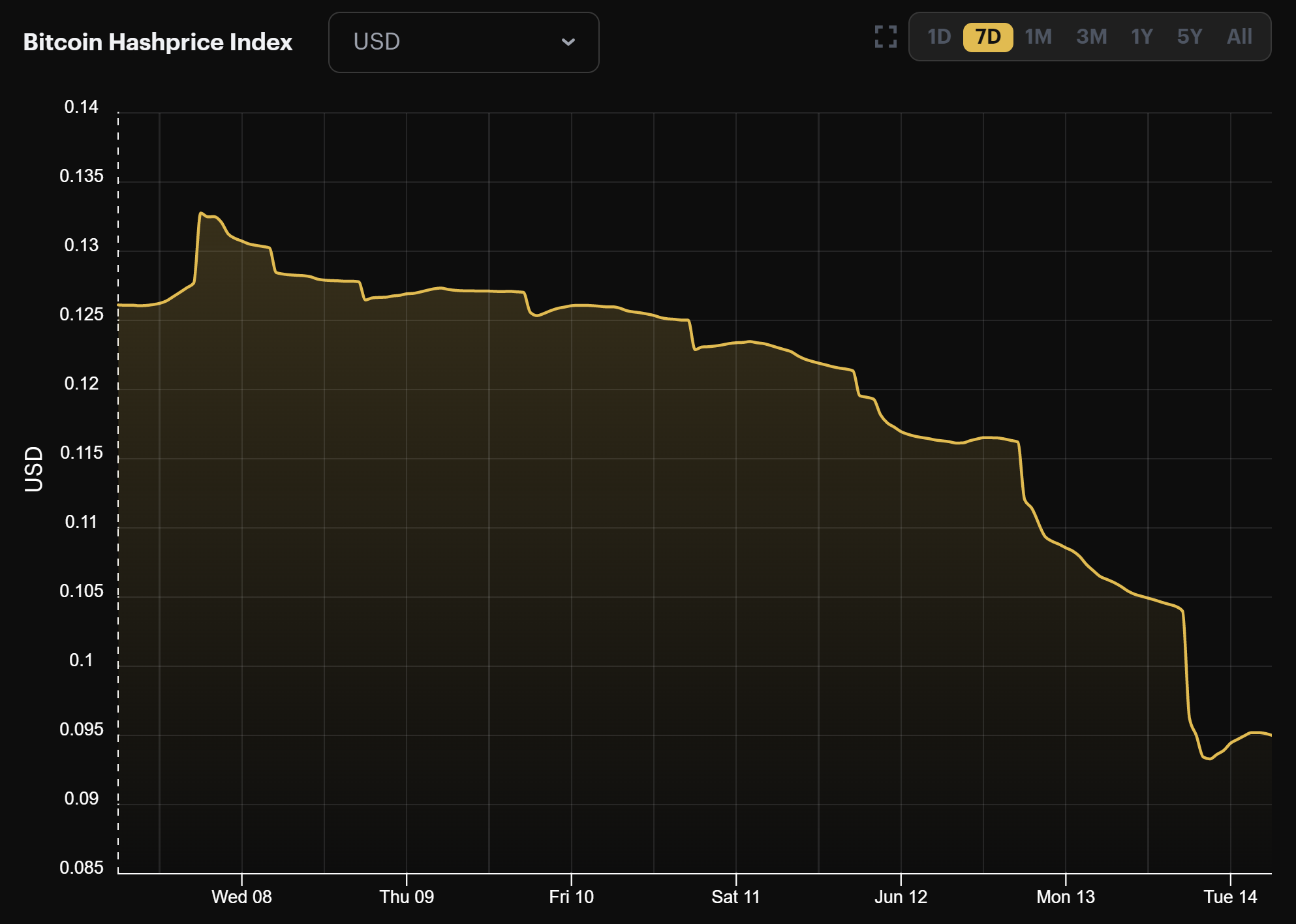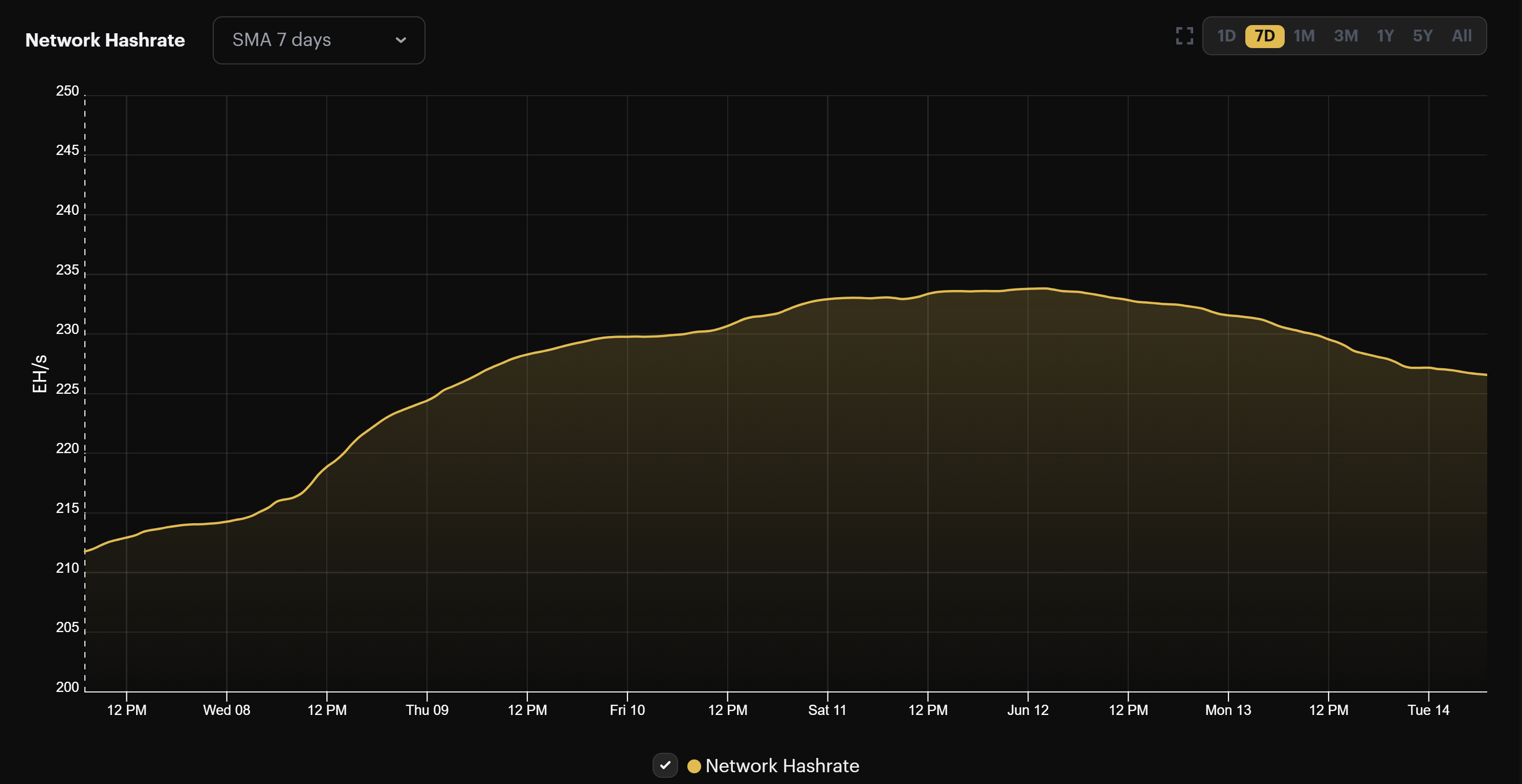 💸
BITCOIN TRANSACTION FEES
The only positive thing about the recent selloff is that it flooded Bitcoin's mempool with panic selling transactions. As a result, BBitcoin mining transaction fee volume rose significantly. So much so, that yesterday, volumes raised BTC denominated hashprice 2.4% from 420 to 430 sats/TH/day.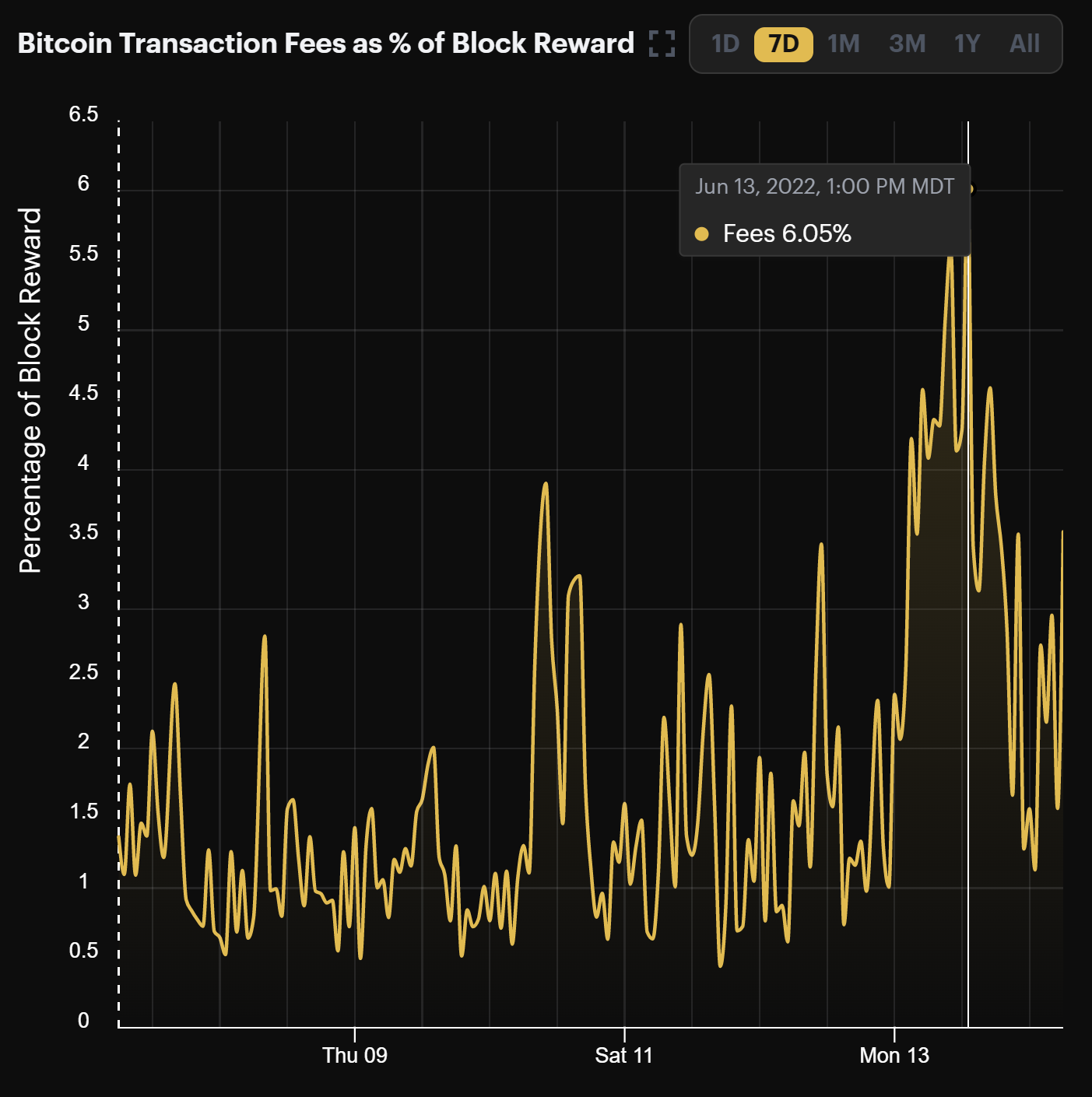 ---
Bitcoin ASIC Index  (June 14, 2022)
Bitcoin mining rigs are still getting pummeled, so hard that the most efficient machines have fallen below their post-China ban lows.
New generation rigs fell below $60/TH/day for the first time since the Great Hashrate Migration following the ban.
This week's sell-off will drive them further into the dirt still.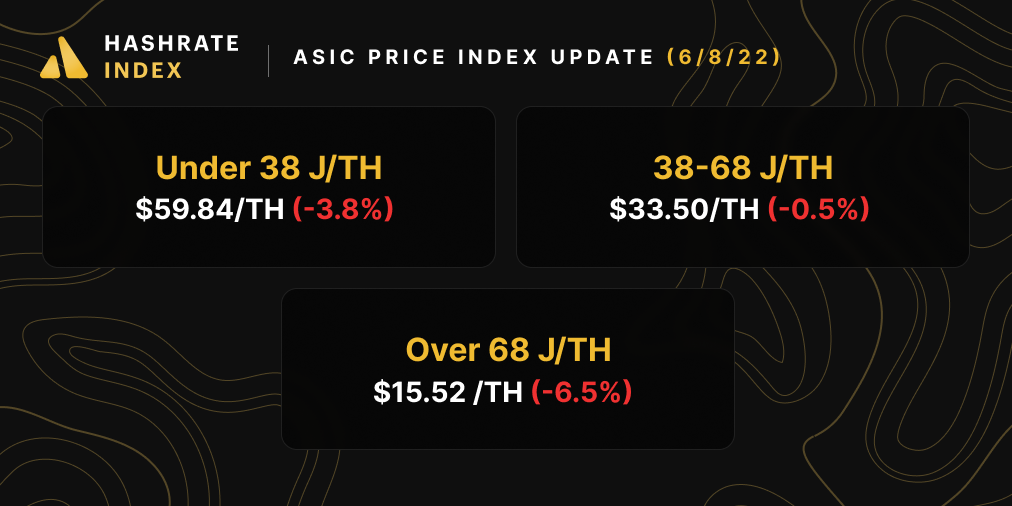 💰
PROFITABILITY OF POPULAR BITCOIN ASICs
Bitcoin mining profitability fell remarkably over the week, so ASICs are earning substantially fewer rewards. Older machines which are less efficient continue to approach their profitability shutoff thresholds for various, higher-up power costs.
Antminer S19 Pro (110 TH/s): $9.50
Antminer S19 (95 TH/s): $9.00
Whatsminer M30s++ (112 TH/s): $10.60
Whatsminer M30s (86 TH/s): $8.20
Antminer S17 (56 TH/s): $5.30
Whatsminer M20s (68 TH/S): $6.50
Antminer S9 (13 TH/s): $1.30
Bitcoin Mining Stocks  (June 14, 2022)
Bitcoin mining stocks are getting steamrolled; our Crypto Mining Stock Index lost 18% over the week.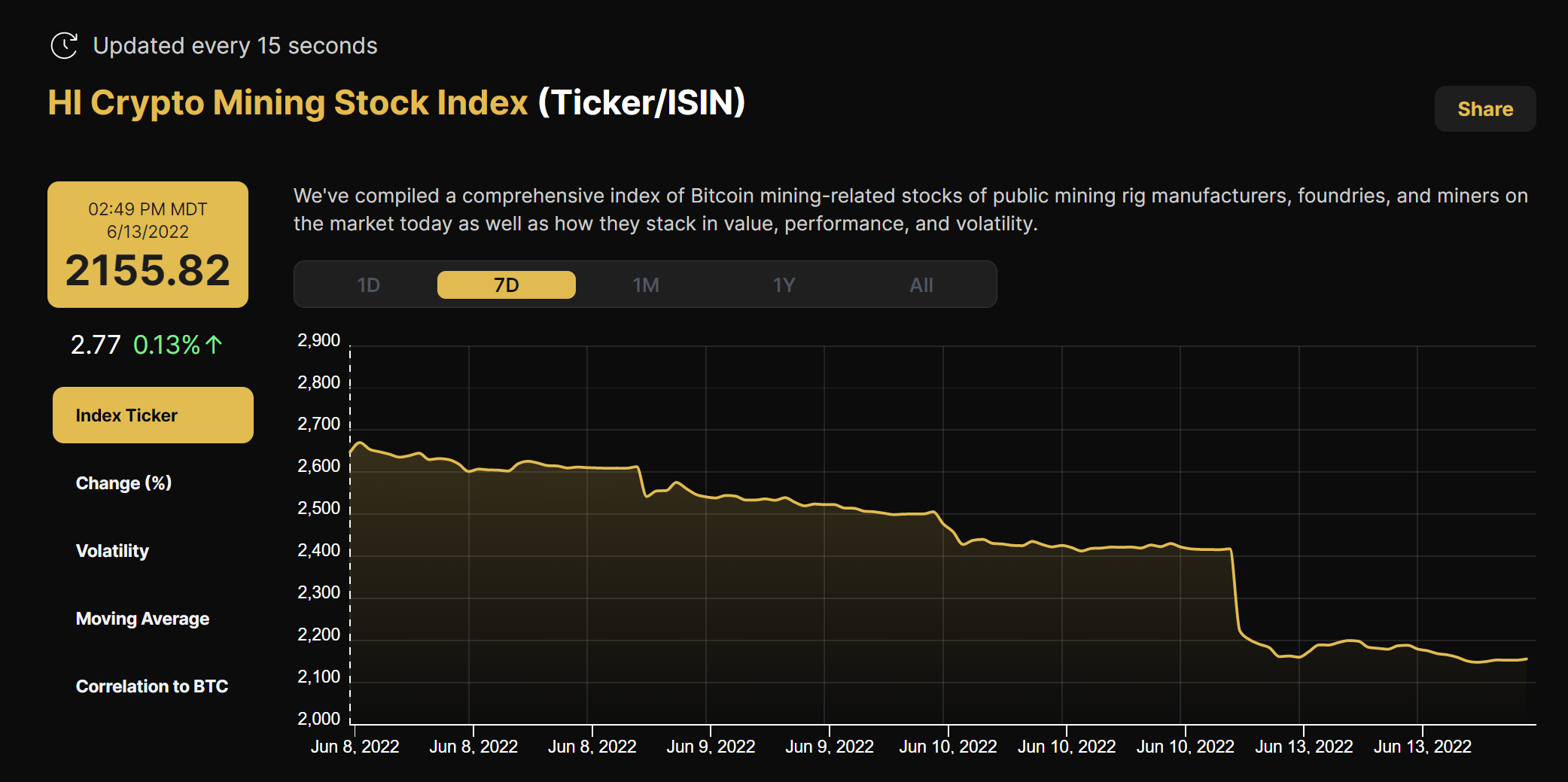 New From the Hashrate Index Blog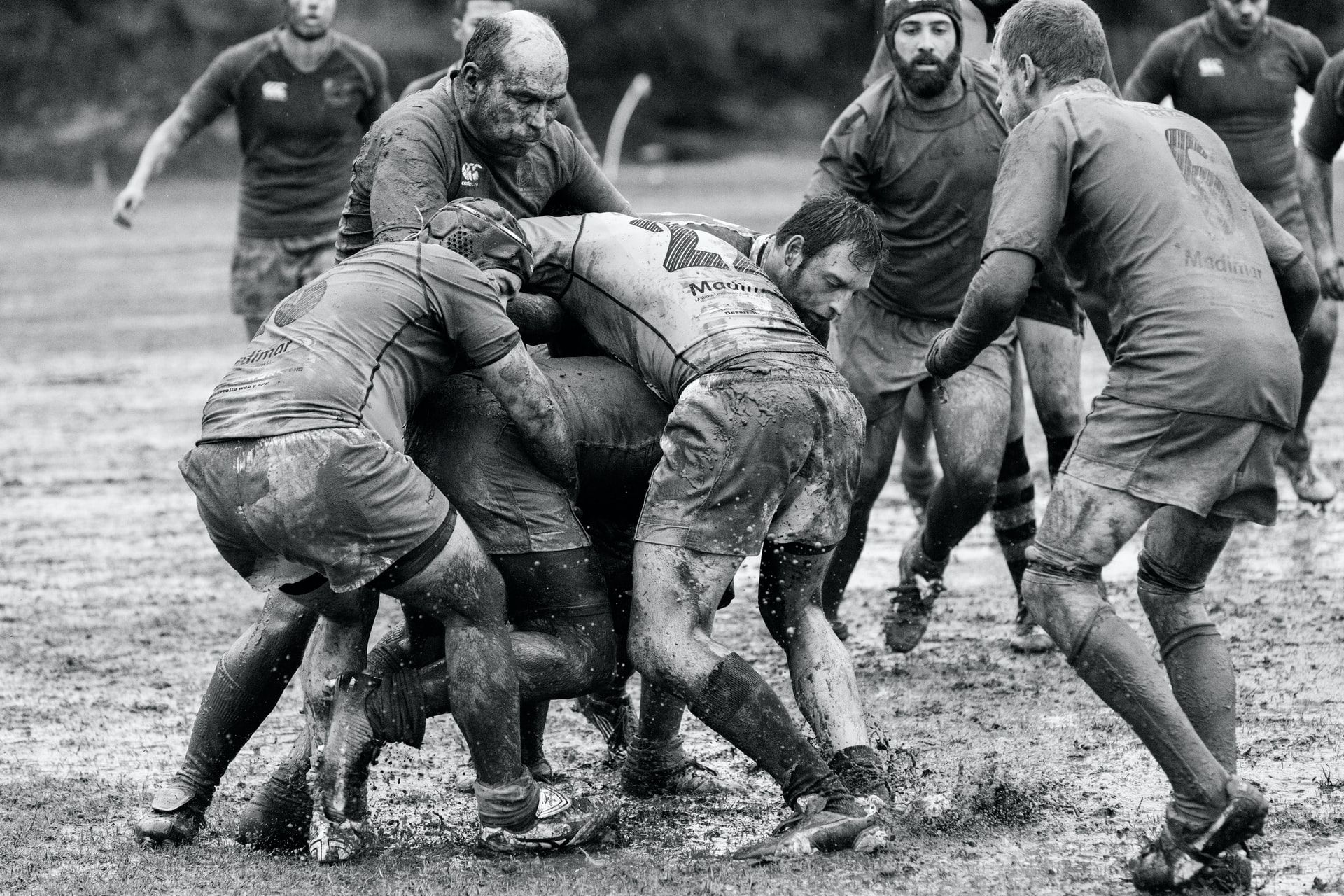 Few bitcoin mining companies mined more BTC in May, 2022 than they did in the prior months of April or March, and if they did, it wasn't by much. Of course, this means that public Bitcoin miners aren't adding hashrate as quickly as they projected last year. In fact, as Bitcoin's price falls, these miners are trimming their end of year hashrate forecasts and selling BTC to shore up finances.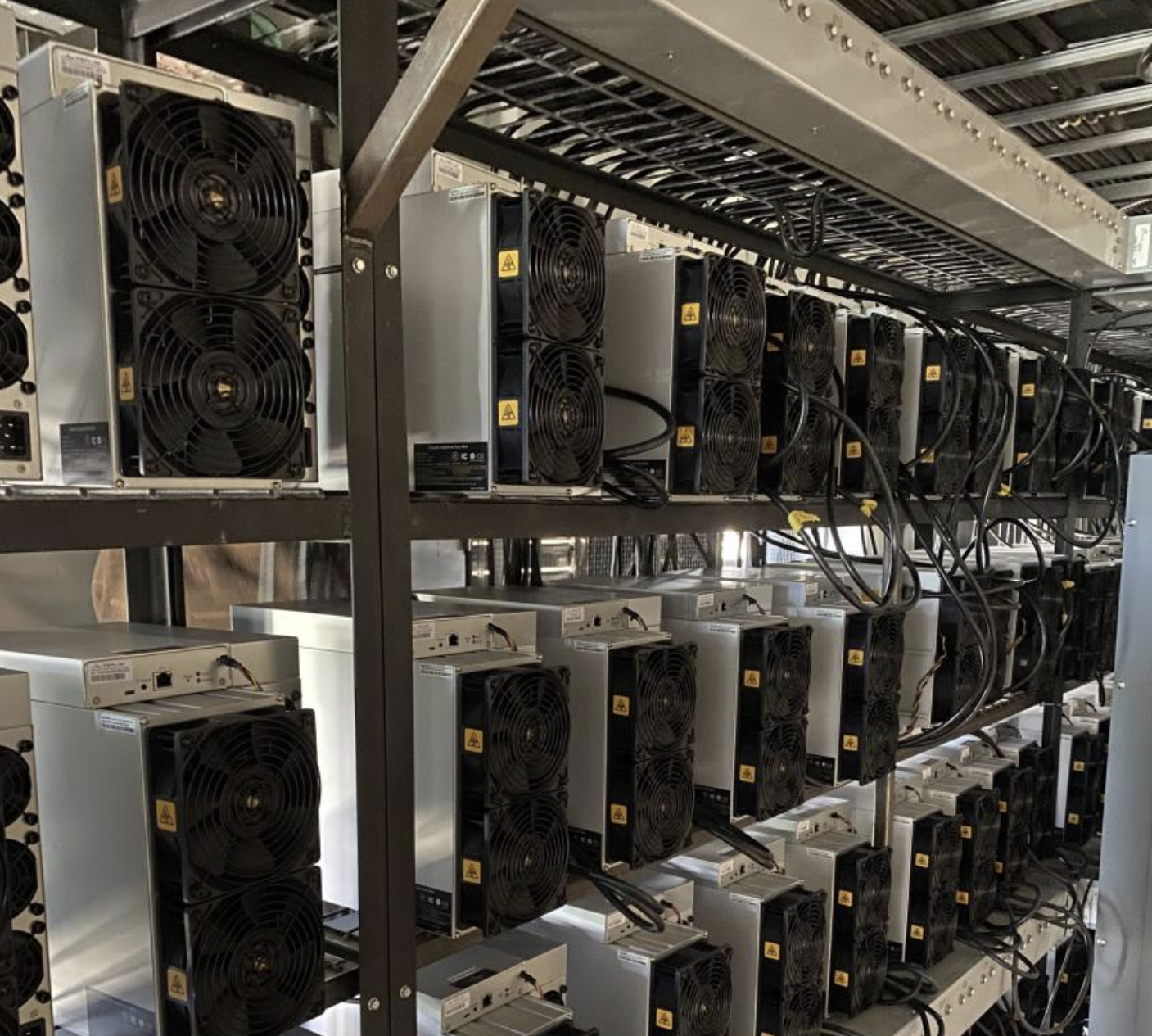 This article will briefly outline the different management software options on the market and a few of the different features they provide. For a fuller understanding of these softwares and their features, please contact the companies in question.
Happy Hashing, and have a great week!
Hashrate Index Newsletter
Join the newsletter to receive the latest updates in your inbox.
---