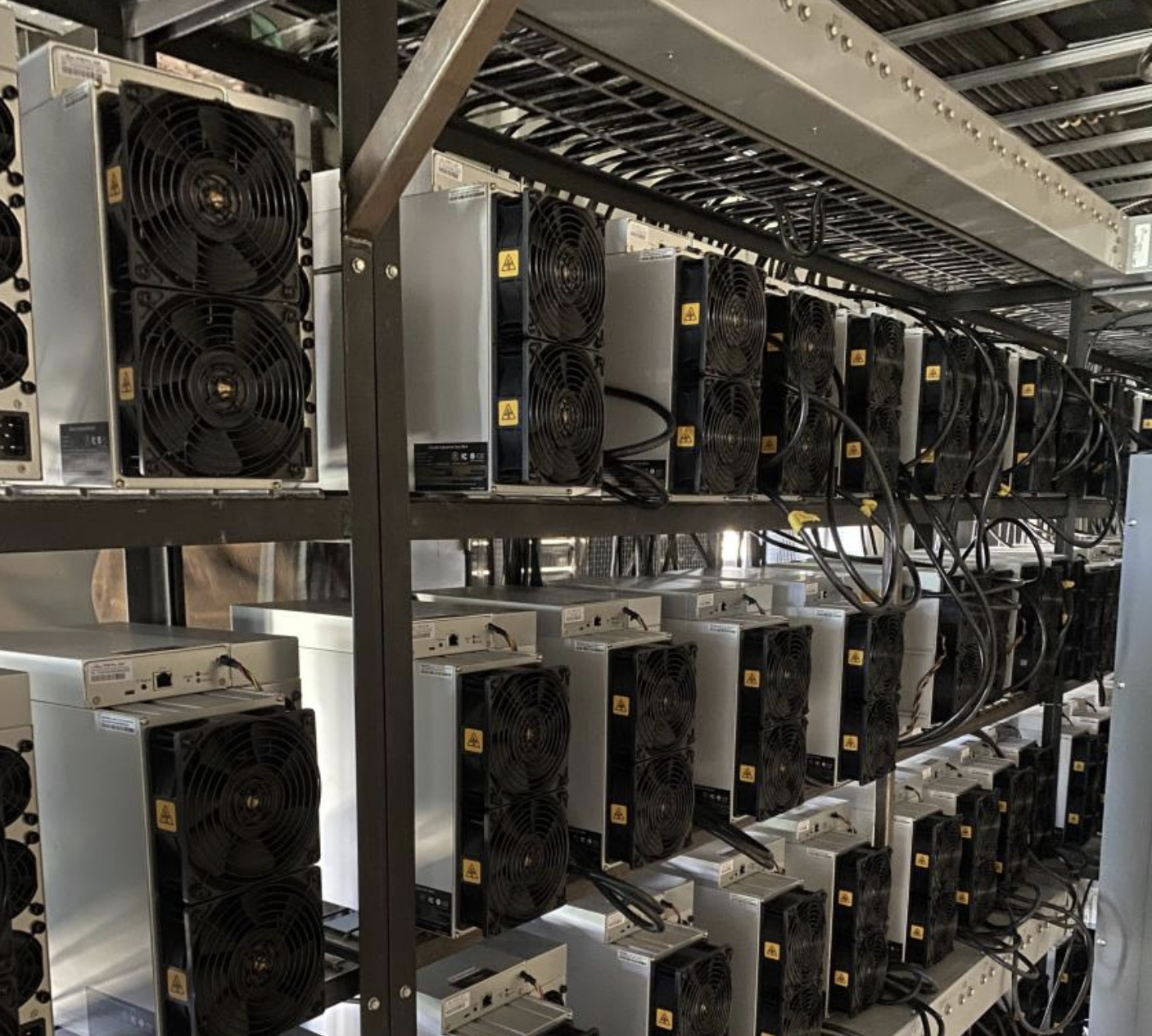 Bitcoin Mining ASIC Management Software: Best of 2022
A list of some of the leading crypto mining ASIC and GPU management software.
Bitcoin mining ASIC management software can be crucial for Bitcoin miners managing remote, large-scale operations.
Picture this: you're a miner with a remote operation and multiple petahashes under management. You get a notification that your mining pool (a good two hours away) suddenly has an outage. In an instinctual panic, you spring up out of your chair–only you can't leave, it's Thanksgiving and there is no chance you can leave your family.
What do you do? Sit there eating while your hashes are sent into the abyss and rendered worthless? Call an associate or friend to drive out to a remote site on Thanksgiving? Regardless both options are imperfect.
But thankfully those are no longer the only options.
Bitcoin Mining ASIC Management Software (2022)

Today,miners have access to professional and easy-to-use ASIC management software, alleviating the hypothetical pain points discussed above and more.
This article will briefly outline the different management software options on the market and a few of the different features they provide. For a fuller understanding of these softwares and their features, please contact the companies in question.
ASIC Management Software Prices an Providers (2022)
Listed below are some of the more prominent ASIC management software providers. This list is not exhaustive.
Foreman: Great for All Around ASIC

Based in the US, Foreman gives miners a fair amount of interoperability. For instance, miners automatically toggle cooling modes between immersion and air setups, and they create an interface that is compatible with various ASIC miner manufacturers.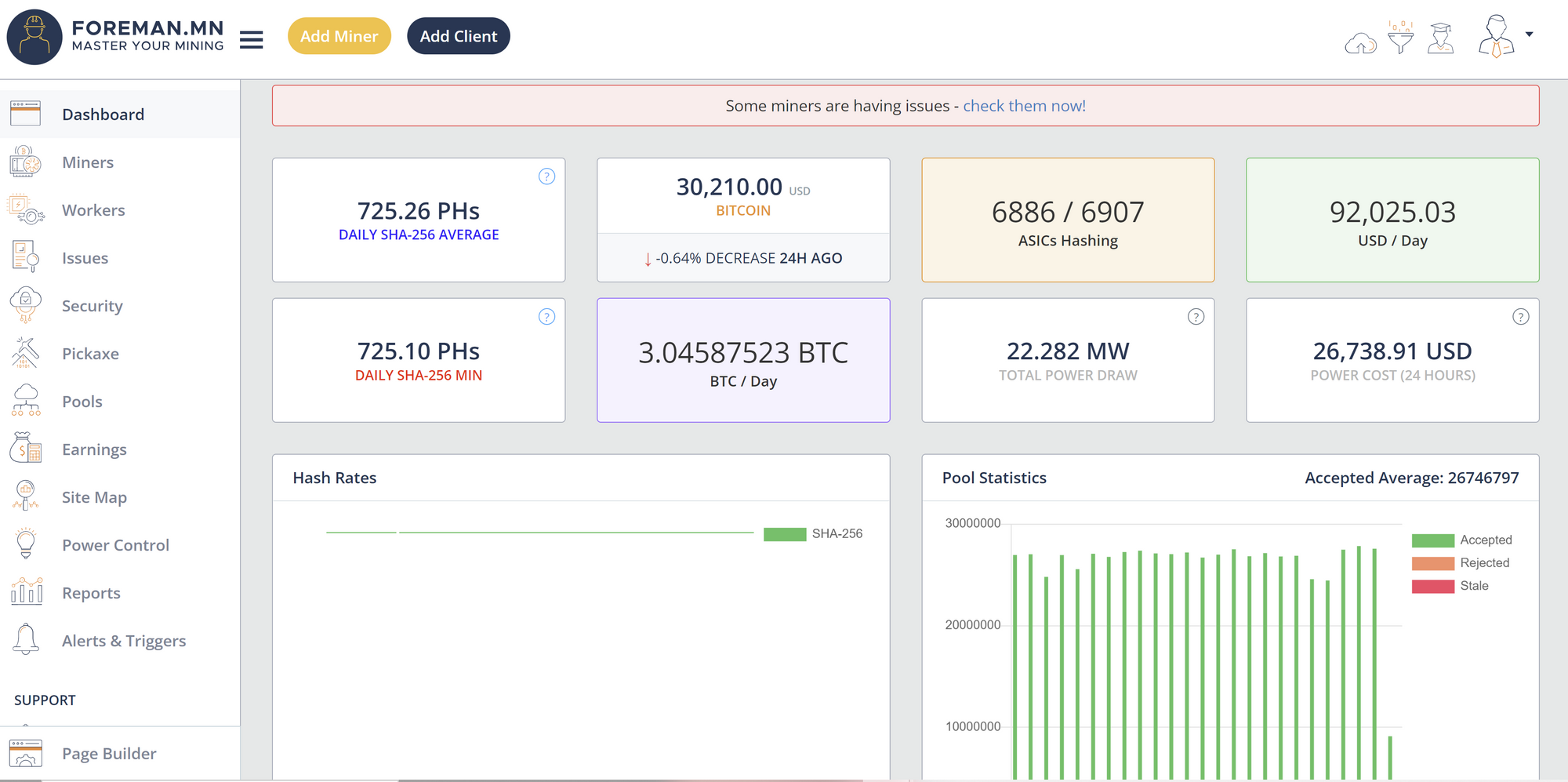 Miners who use Foreman's ASIC management software can also order their miners into a grid list on the app.
As on-grid miners continue to enroll in demand response programs Foreman has also made it incredibly easy for operators to quickly ramp up and down machine power consumption as well. Foreman has three plans available to miners:
A free plan that provides basic remote monitoring/management, alerting, and profitability reporting for up to 25 machines.
The standard plan listed at $0.60 per worker/month. Provides the same benefits as the free plan as well as user management settings, automatic alert triggers, a customizable dashboard, an interactive site map, and more.
The enterprise plan for large-scale operations with >1000 workers. Provides the same benefits as the standard plan with tiered pricing discounts based on the number of workers.

Hive OS
Hive OS is more expensive than other operations at $2 per asic worker/month. The software supports most rigs with relatively easy bulk installation available for operators. Some of the features include:
A real-time hashrate for every worker
A heat map across all workers, providing an automatic alert if temperatures get too high.
Integrated VPN settings to mask your IP
Configure different settings for workers on a predetermined schedule
Organize workers into different farms for people to have access to different machines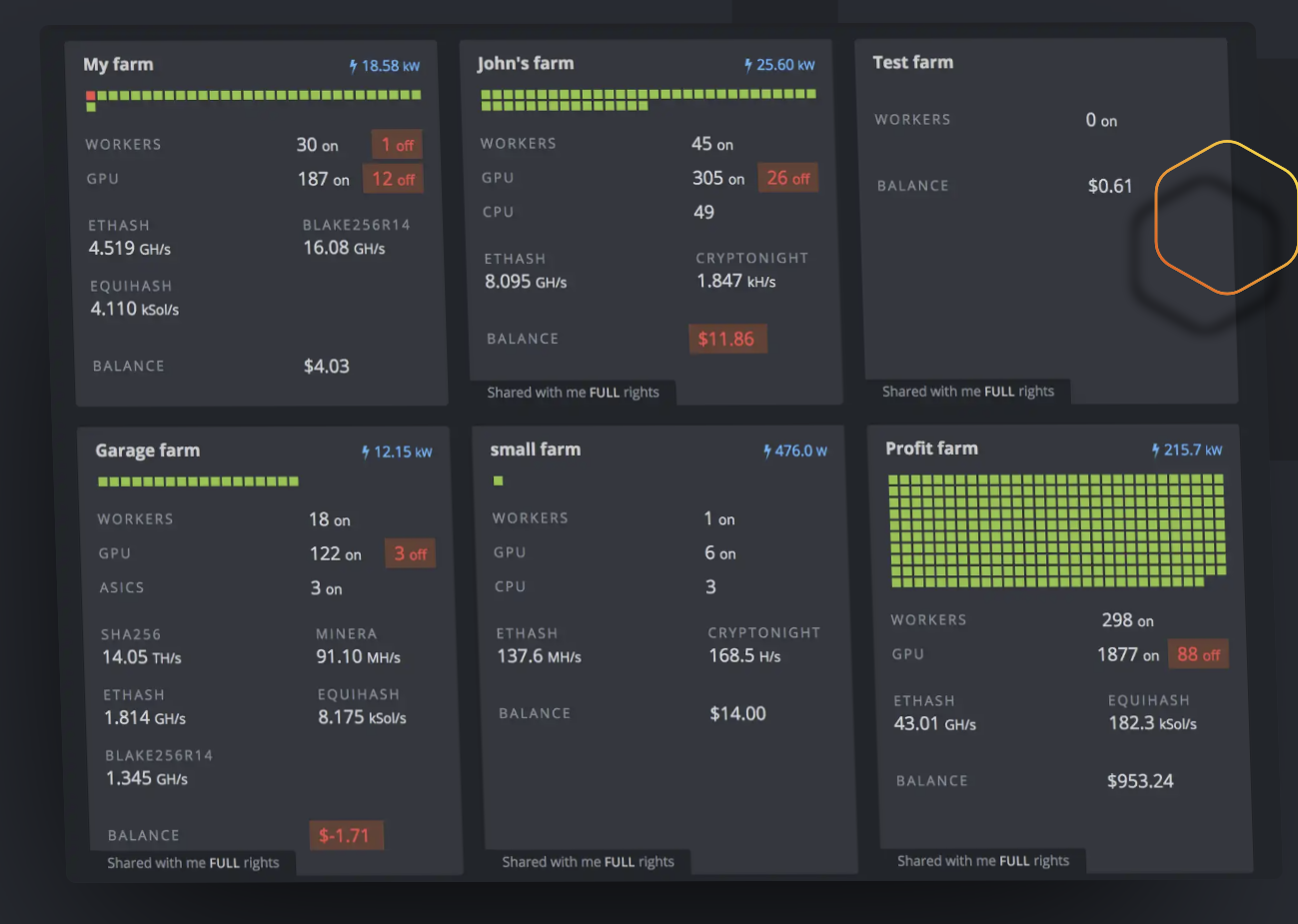 Minerstat ASIC Management Software

Minerstat's ASIC Hub offers a tiered pricing mechanism based on a subscription period and number of workers. You can find estimated pricing found here.
Minerstat's software is user-friendly for both beginners and advanced user. Similar to the products above, the hub provides a complete profile for every worker, allowing operators to configure temperatures and fine tune other aspects of their machines.


Hashrate Index Newsletter
Join the newsletter to receive the latest updates in your inbox.
---