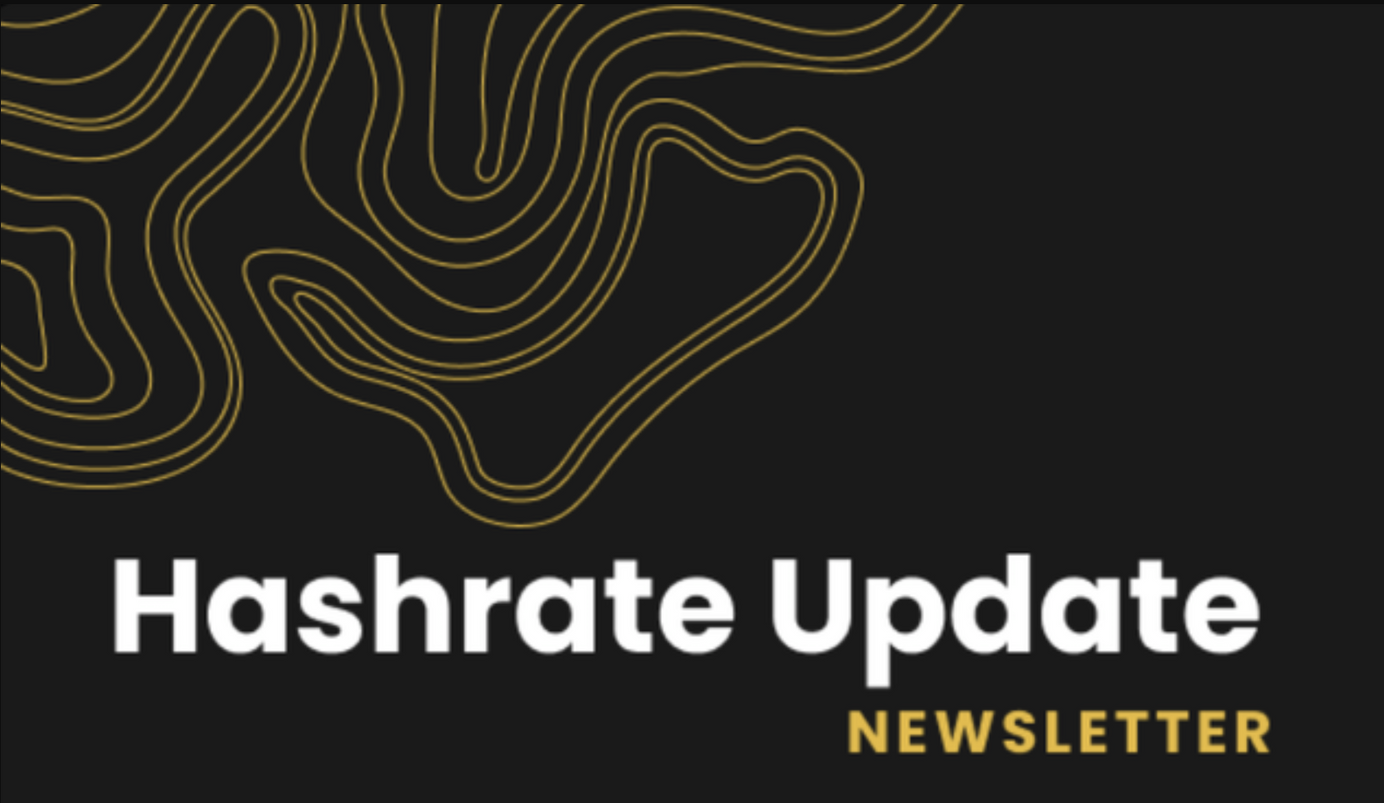 Hashrate Index Roundup 3/20/2022
Bitcoin's price remained strong in the face of the Fed's rate hike, and the US senate wants to implicate bitcoin into its Russian sanctions.
Happy Sunday, bitcoin miners!
Last week was a busy week.
The Federal Reserve approved a 0.25% rate hike, the first since December 2018; Senator Warren and a cabal of US senators proposed a bill that would implicate cryptocurrency use and services into US sanctions against Russia; and Bitcoin's difficulty adjusted downward again, marking two negative adjustments in-a-row for the first time since China's hashrate exodus last summer.
Oh, and Bitcoin's price and hashprice are up over the week.
---
Sponsored by BlockFi

---
Hashprice Index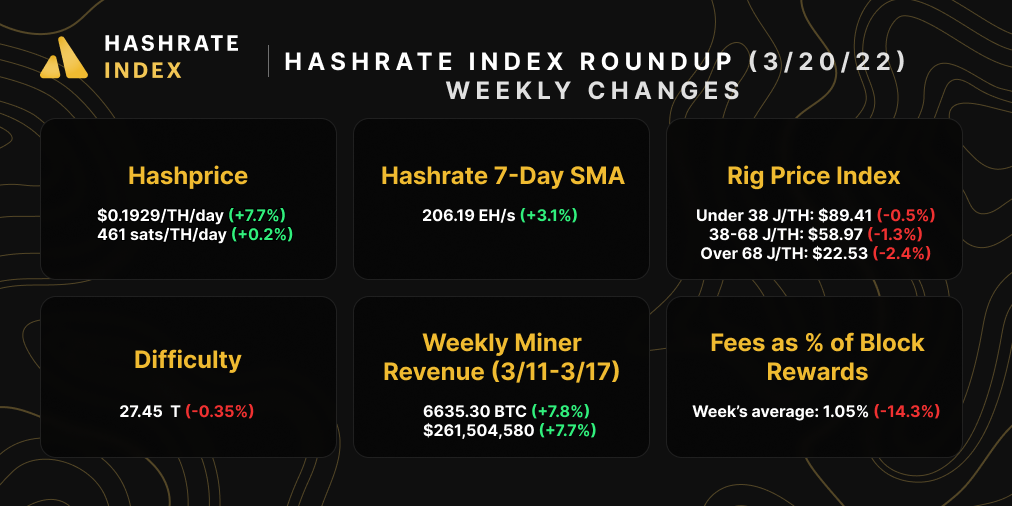 Riding on the back of Bitcoin's own gains and last week's downward difficulty adjustment, Bitcoin's hashprice is up by more than a cent this week, rising 7.7% to $0.1929 TH/day.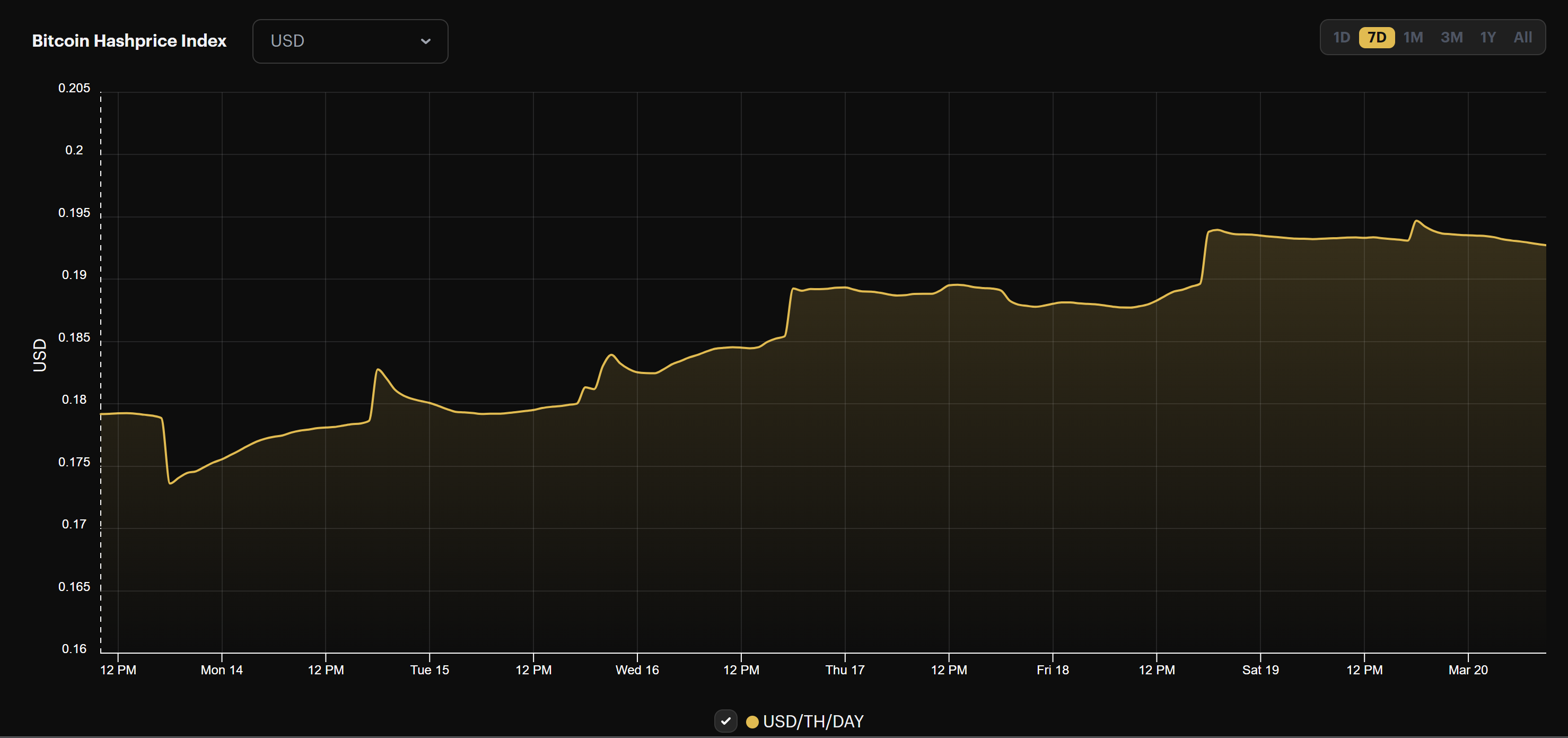 Bitcoin's difficulty fell 0.35% last week. It ain't much, but any adjustment that goes red, even if it's just 0.01%, is a welcomed reprieve from Bitcoin's exponentially rising difficulty. Last week's adjustment was rare in that it marked two downward adjustments in a row.
Don't expect a third-in-a-row, though.
Blocks are currently coming in at a blazing pace (9 min and 28 sec average), and while it's probably too early to estimate a percentage change, the next difficulty adjustment is rearing to be sizable one that could set a new difficulty all-time high.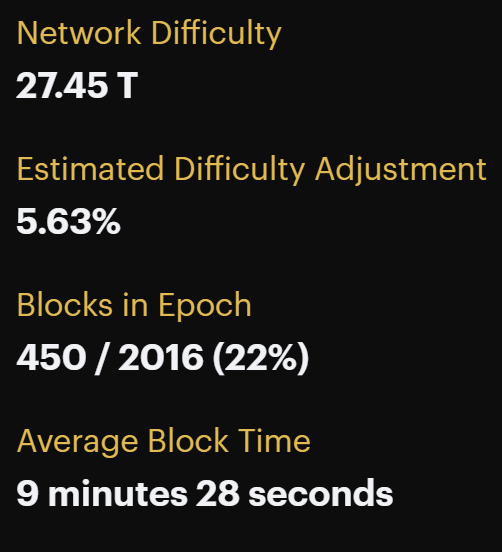 💸
BITCOIN TRANSACTION FEES
Mempool activity is dead quiet once again. Transaction volume was relatively noisy in the first week of March, with transaction fees at 2-3% of block rewards.
Last week, transaction fees were a nominal 1.05% of total miner rewards.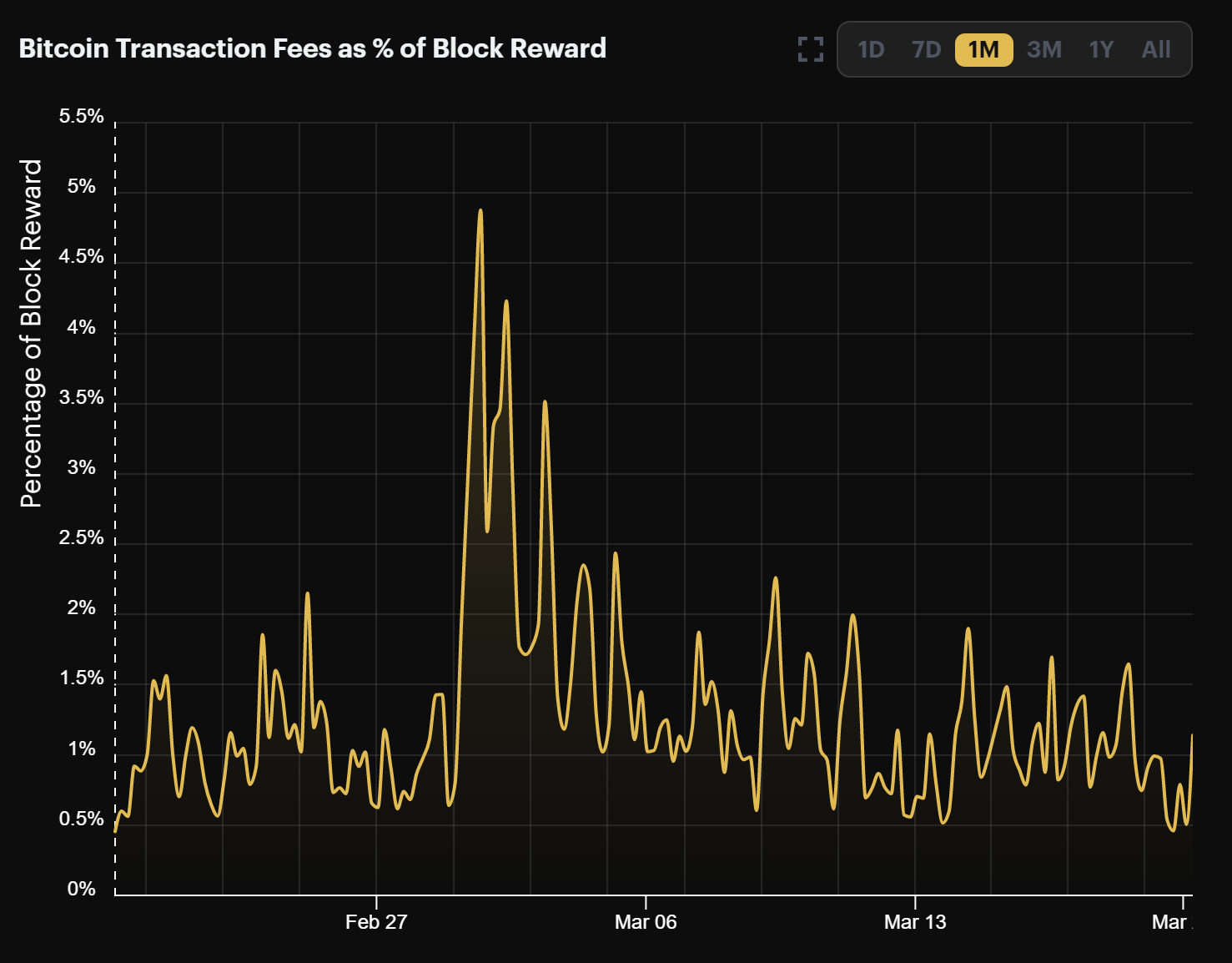 ---
Bitcoin ASIC Index
Rig prices declined for the eighth week in a row last week as a supply glut continues to eat away at values.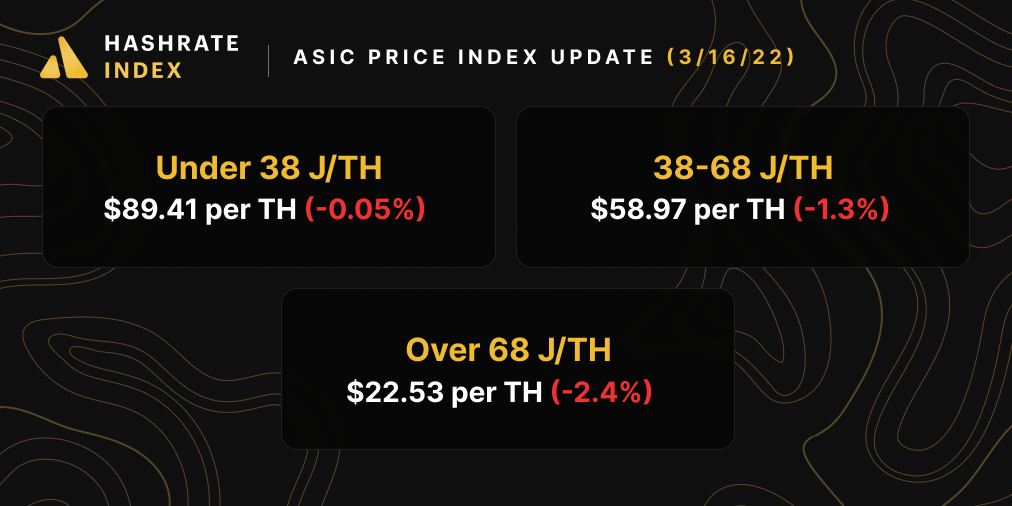 💰
PROFITABILITY OF POPULAR BITCOIN ASICs
Bitcoin's hashprice is up over the week, so the per-day reward potential for popular bitcoin mining ASICs saw a substantive rise.
Antminer S19 Pro: $21.20
Antminer S19: $18.30
Whatsminer M30s++: $21.6
Whatsminer M30s: $16.60
Antminer S17: $10.20
Whatsminer M20s: $13.10
Antminer S9: $2.50
---
Sponsored by Luxor

---
Crypto Mining Stock Index
With Bitcoin's price pumping, our stock index rose considerably last week, gaining 8.6% to 4,485.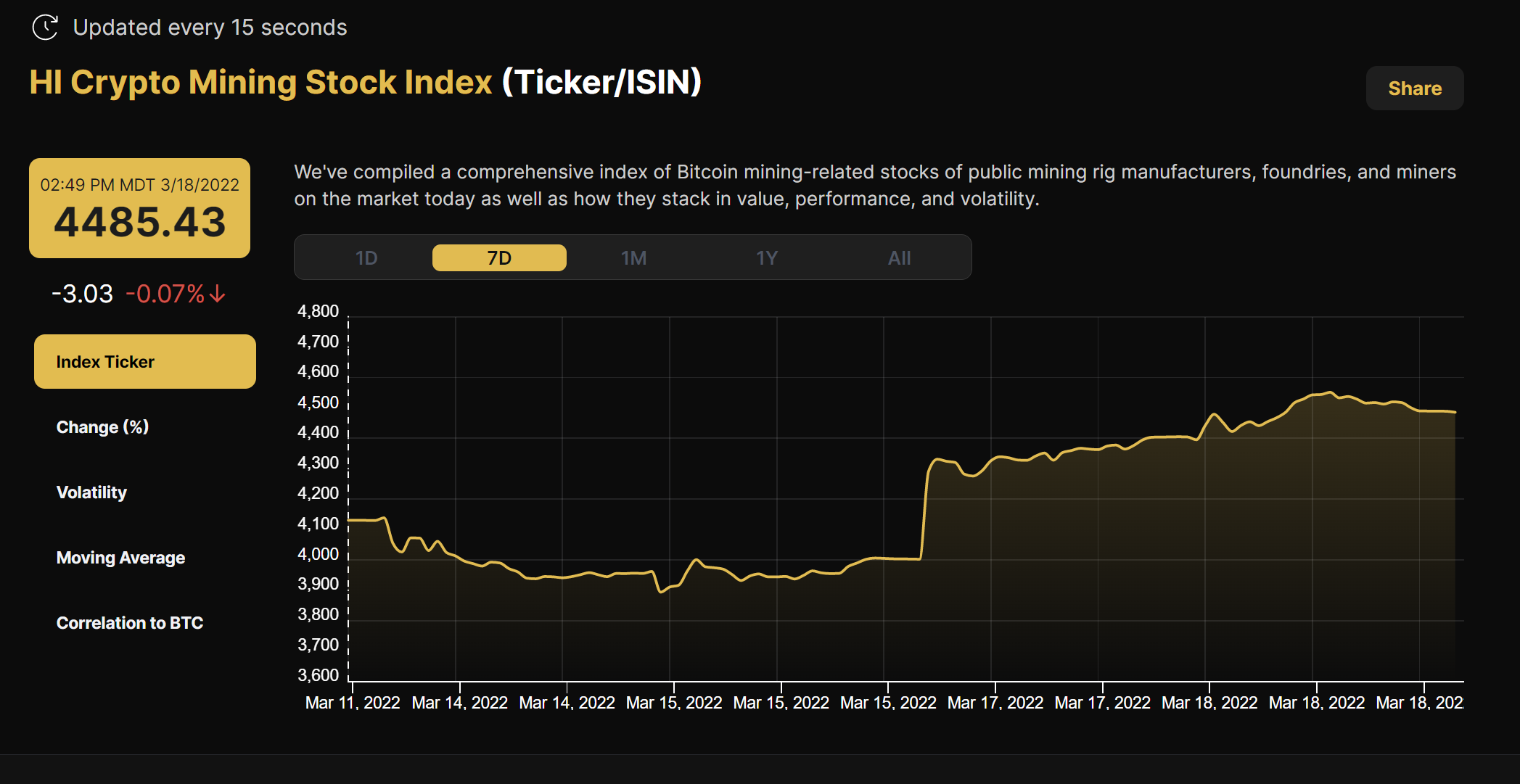 As evidenced by the weekly gain for the Hashrate Index Crypto Stock Index, plenty of Bitcoin mining stocks did well last week, with many of the top players netting considerable gains.
In a novel deal, Argo and Core Scientific announced an ASIC swap last week. Under the agreement, Argo will give Core nearly 1 EH/s worth of S19 series bitcoin miners which the company is currently hosting at a Core facility. In return, Core will deliver S19J Pros that  it has on preorder to Argo's new Helios facility in Texas.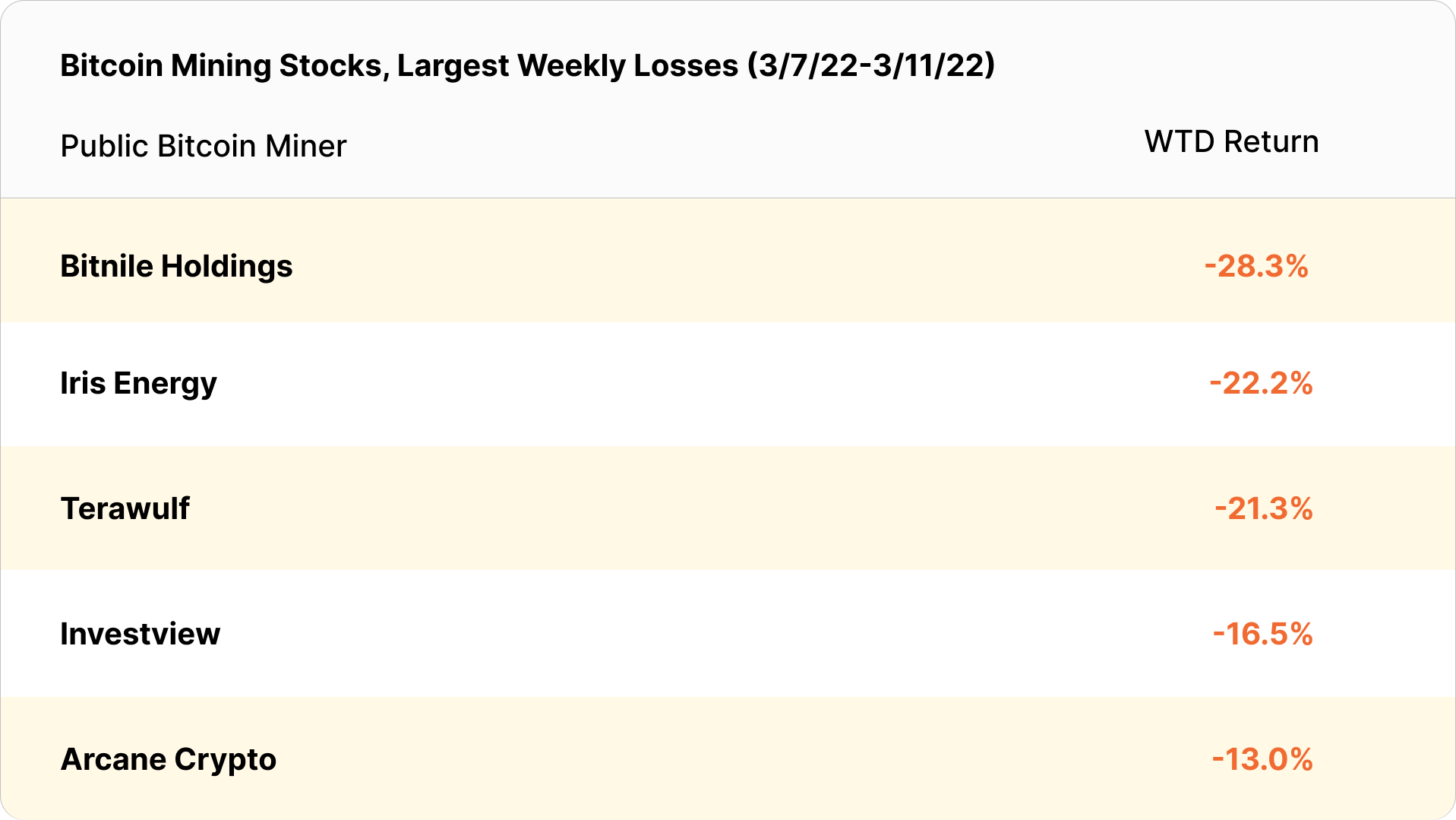 ---
New From the Hashrate Index Blog
Senator Warren's Bitcoin Sanction Bill Could Be Unconstitutional: Here's What it Means for Bitcoin Miners
A group of US senators, led by Elizabeth Warren, want to impose new sanctions laws on Russian cryptocurrency use. This potentially includes sanctioning individuals who publish open source code or provide services to individuals and entities in Russia; beyond exchanges, this could implicate crypto software providers, bitcoin/crypto miners, DeFi platforms, and even node operators.
In this week's weekday newsletter, we covered the Digital Asset Sanctions Compliance Enhancement Act , how it could affect bitcoin/crypto miners, and why it could be unconstitutional.
Antminer S19 XP Hydro vs Antminer S19 Pro Hydro
Bitmain has released two Antminer S19 Hydro models in the last two months: the S19 Pro Hydro and the S19 XP Hydro. We give the lowdown for the two water-cooled S19s in one of our latest, including each bitcoin miner's specifications and profitability.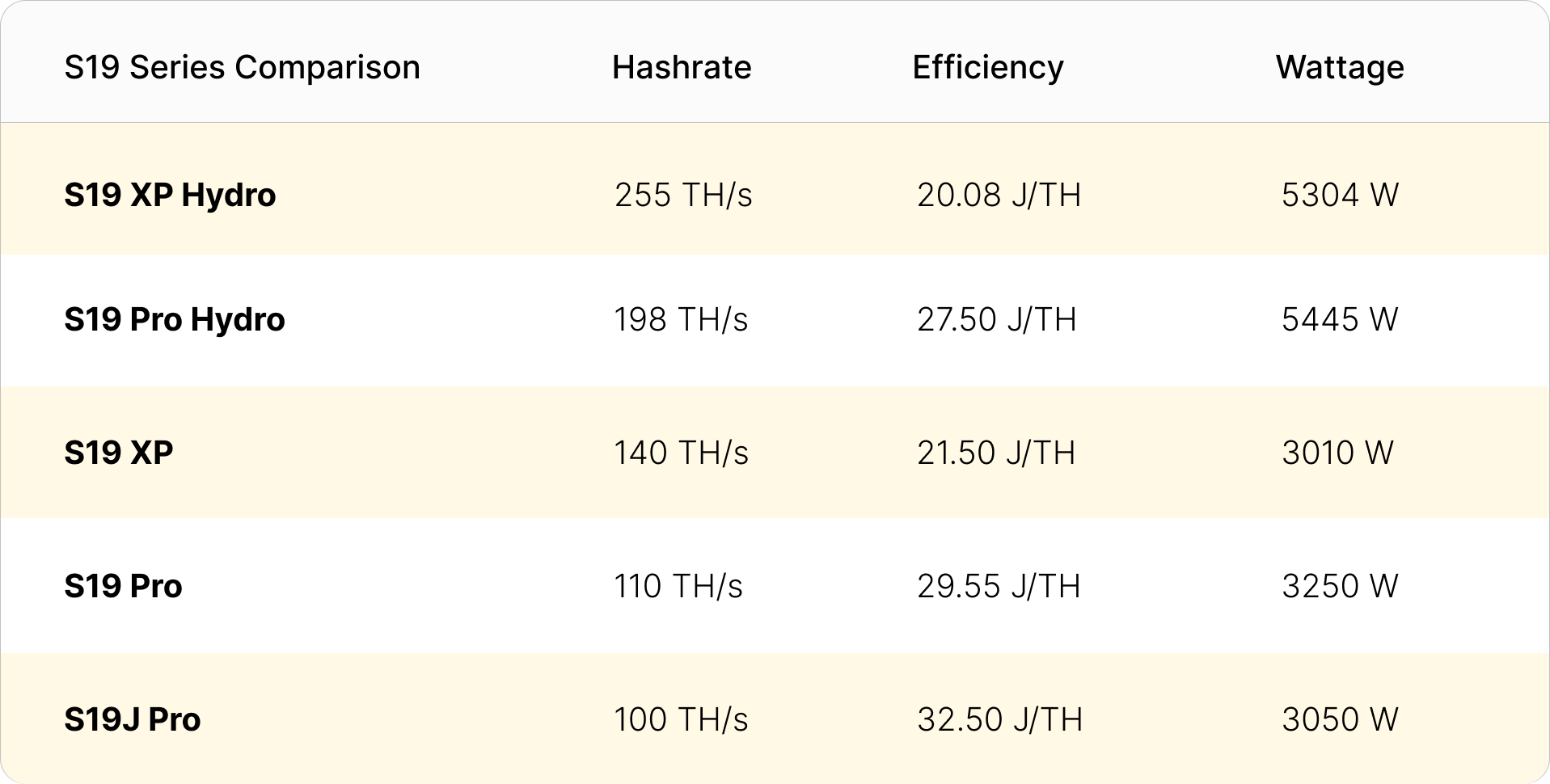 What is the Bitcoin Mining Block Reward?
For this week's Bitcoin Mining 101 article, we go through the ins-and-outs of Bitcoin's mining reward and it's halving schedule.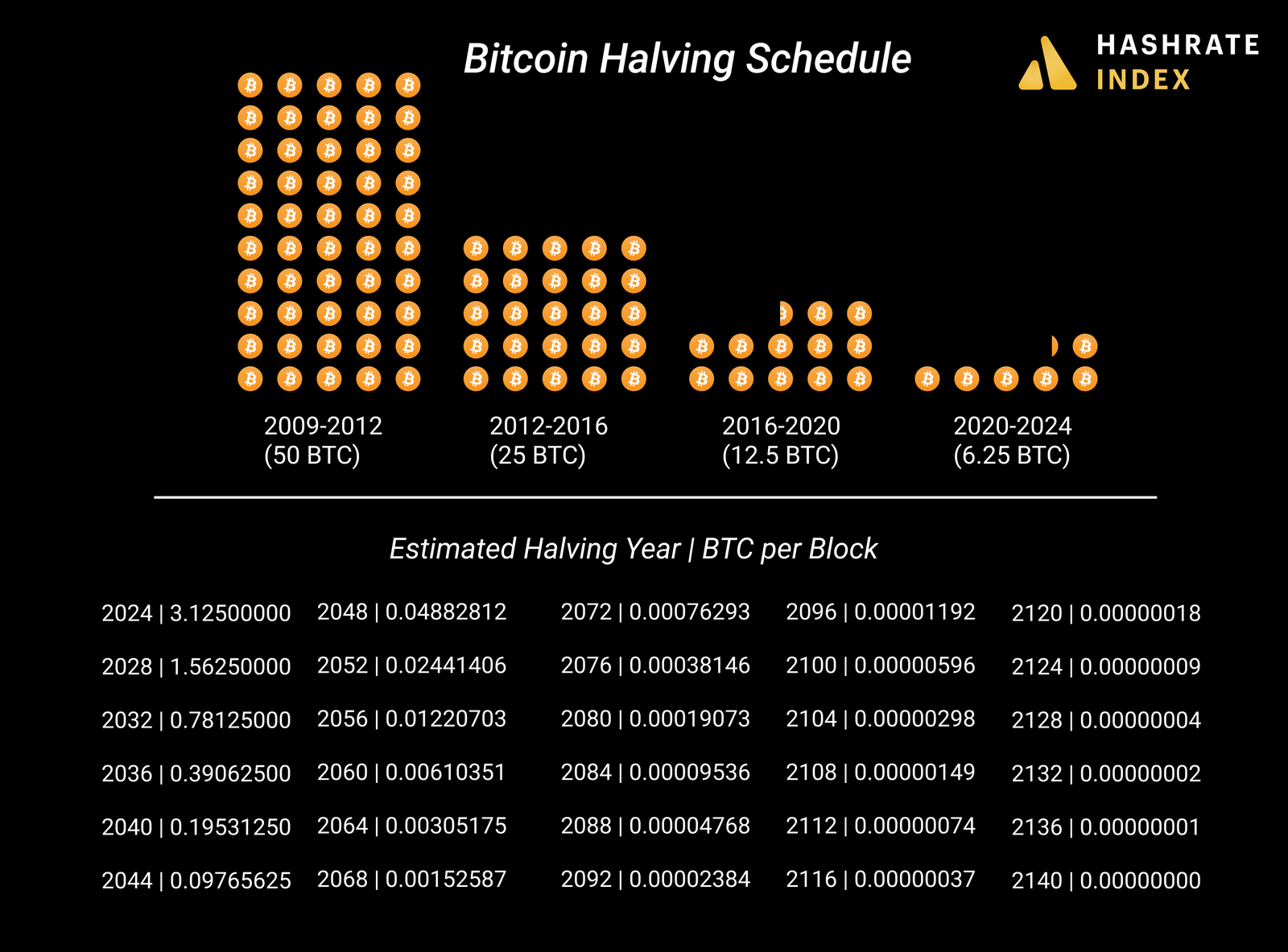 How to Finance a Bitcoin Mining Operation in 2022
Looking for ways to finance a Bitcoin mining operation or an order of bitcoin miners? In this article, we cover the financing options available for bitcoin miners, from retail to institutions (this article is not financial advice).
Bitcoin Mining News Roundup
Happy Hashing, and have a great week!
-Luxor Team
Hashrate Index Newsletter
Join the newsletter to receive the latest updates in your inbox.
---