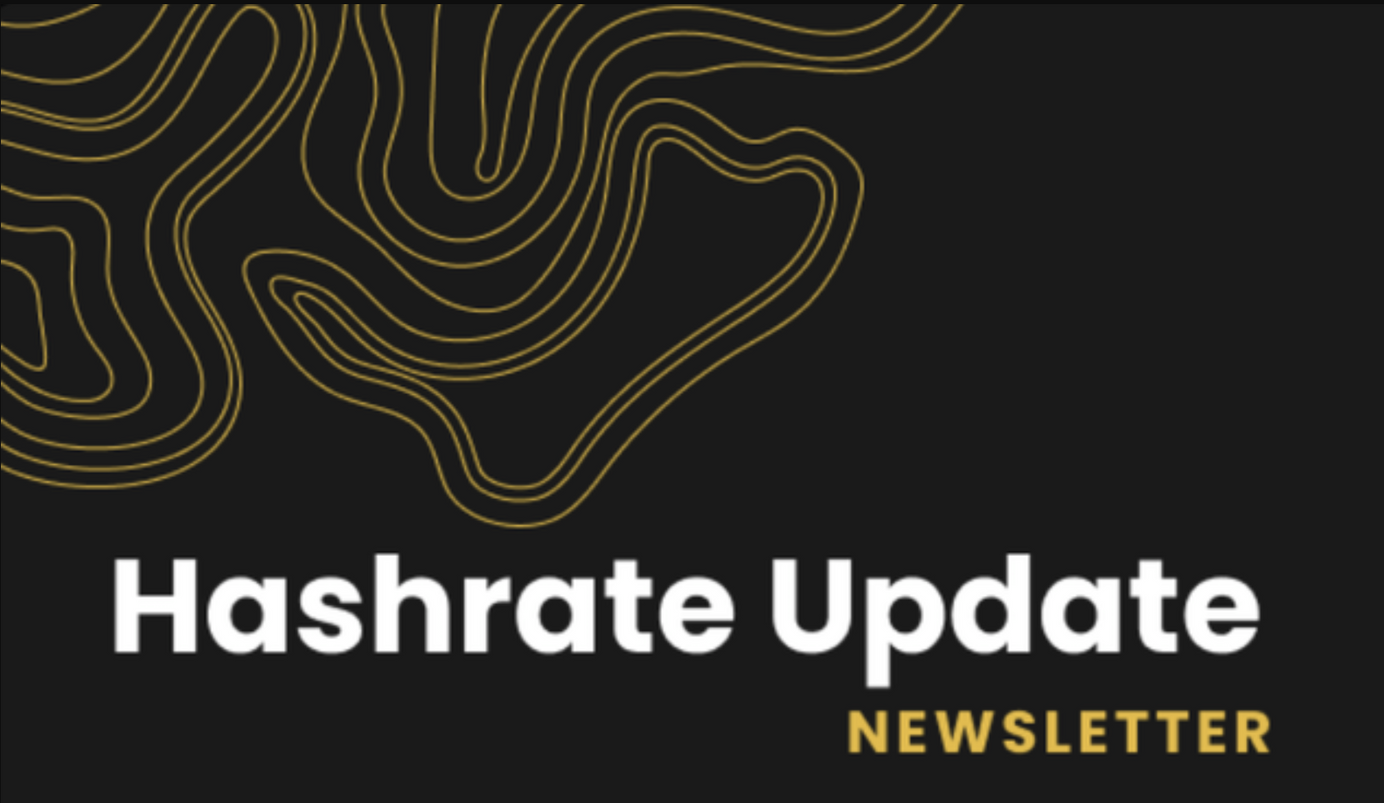 Hashrate Index Roundup 1/30/22
Bitcoin mining profitability is up, ASIC prices are down, and everyone is waiting to see what the Fed will do next.
Happy Sunday, miners!
Things are looking up--if only by a smidge.
After falling to $33k on Monday last week, Bitcoin is just under $38k, a 7% rise since last Sunday. A trend reversal or a bounce before the next leg down? It's anyone's guess, and it's largely contingent on what the Federal Reserve does this year to address rampant inflation. And there's ben a lot of guessing about what direction the Fed will take in the coming months.
In a FOMC meeting last week, Federal Reserve members announced that the Fed is planning to wind down asset purchase and could hike interest rates in March. Markets have faced steep sell-offs over the past few weeks as investors price in the potential for these policy changes, though some market commentators don't think the Fed will make it past the first hike (if they even get that far).
As the financial world waits to see if a dovish Fed becomes hawkish this Spring, Bitcoin and its mining market are playing the anticipation game, as well.
---
Hashprice Index
Bitcoin Price: $37,876 (+7.6%)
Hashprice ($/TH/day): $0.1816 (+8%)
Average Fee Percentage per Block (24H): 0.97%
Network Hashrate (7-day SMA): 192.40EH/s (-0.49%)
Bitcoin's hashprice rose slightly over the week in response to Bitcoin's own slight recovery in price.
Currently, hashprice is just over $0.18/TH/day. It ain't much, but we're happy to see hashprice trending up even a little after being in near freefall for the last three months.
Now to see if Bitcoin's price and difficulty will chart favorable courses over the next few months to give us a hashprice recovery above $0.20 and beyond.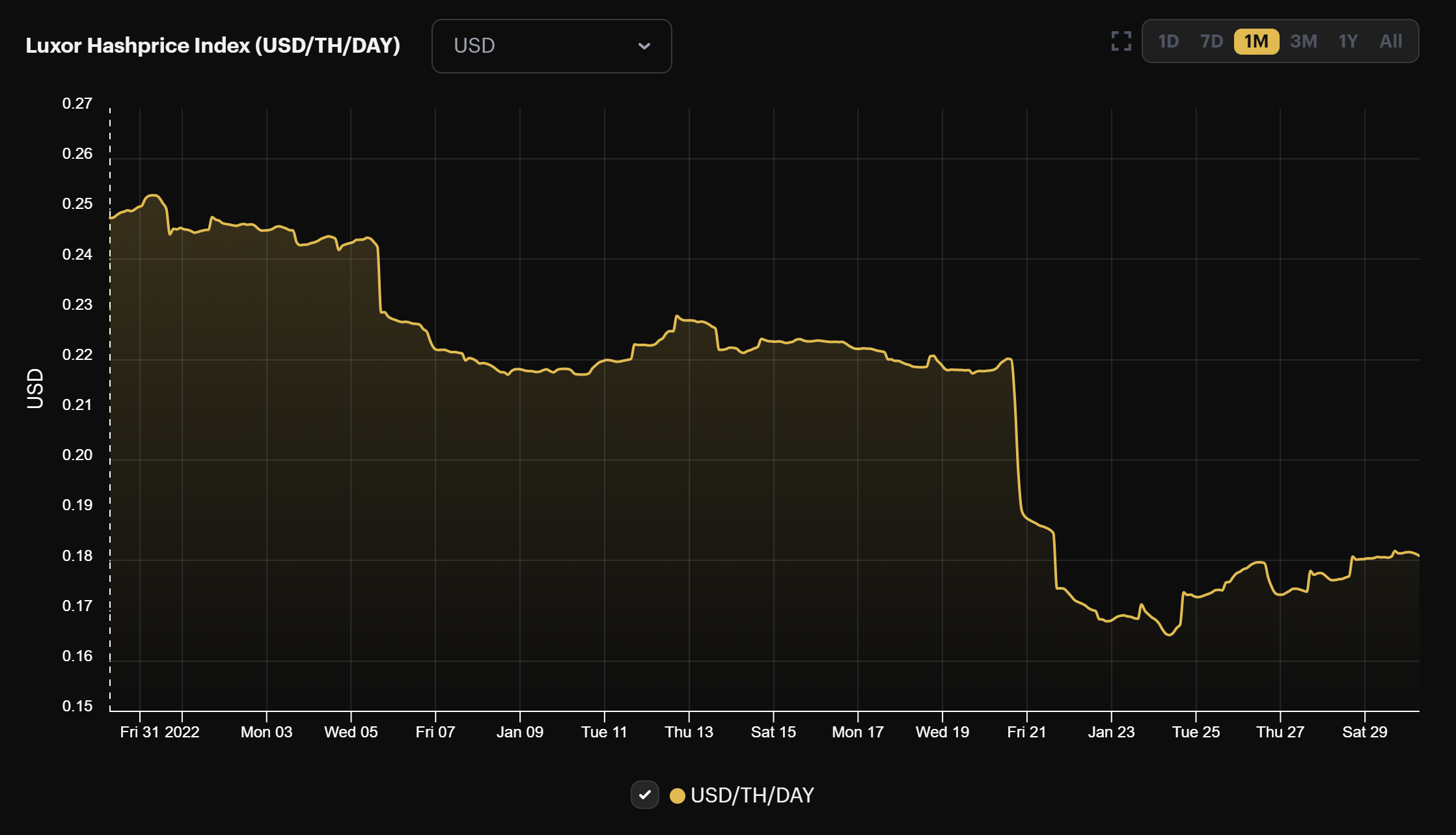 Bitcoin's last difficulty adjustment put the network at a new all-time high, a 9.32% upward move which was the largest in nearly 5 months.
The next adjustment is coming in about 4 days, and current estimates place the change at roughly 1% or less. This could all alter over the next few days if enough new hashrate comes online, though.
Here's to hoping that doesn't happen. A negative adjustment, small as it may be, would be welcomed to stanch the profitability bleed miners have faced so far this year.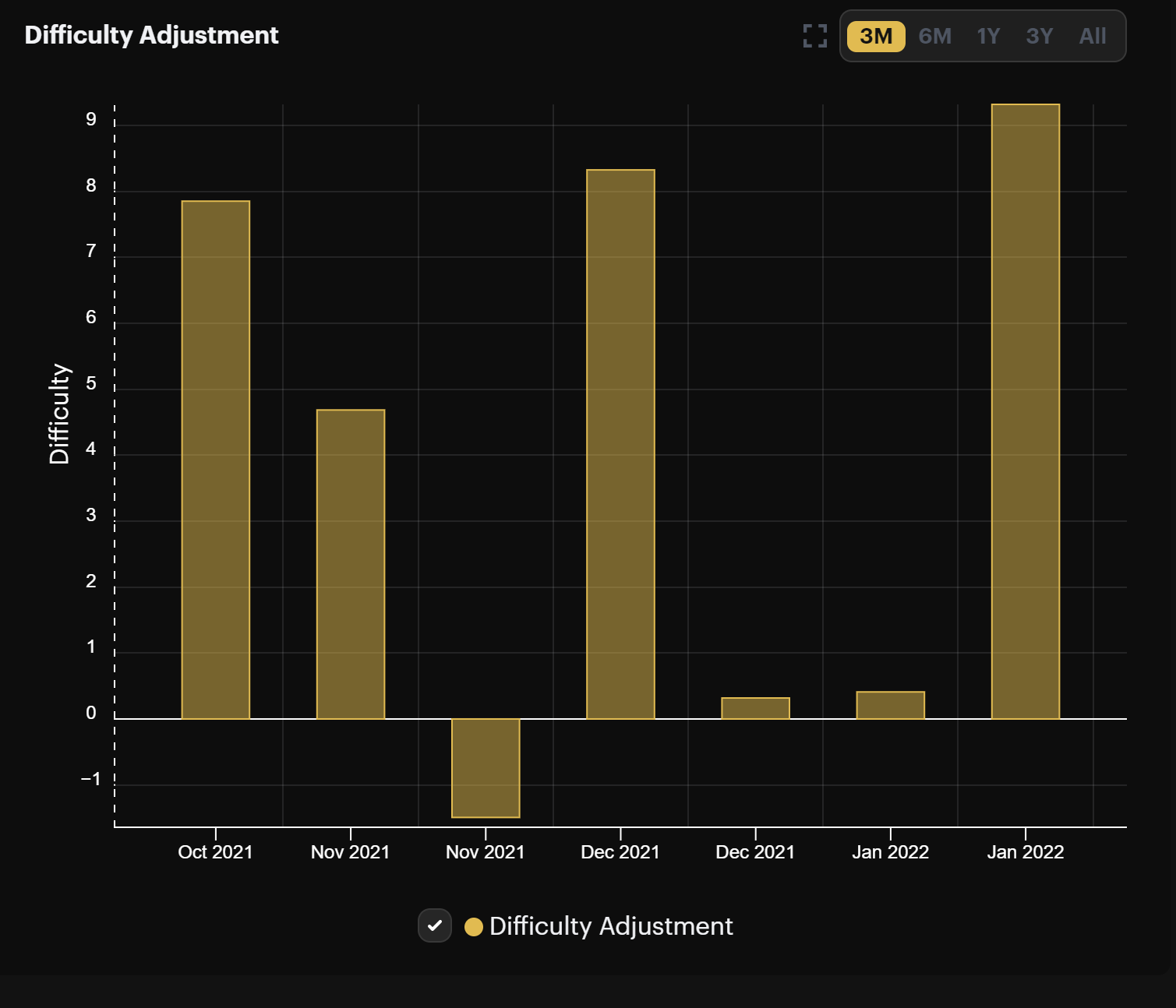 🖨️
BRRR (EMISSION SCHEDULE)
It's the same story with different words week-in and week-out with this one. Transaction fees sat below a paltry 1% last week.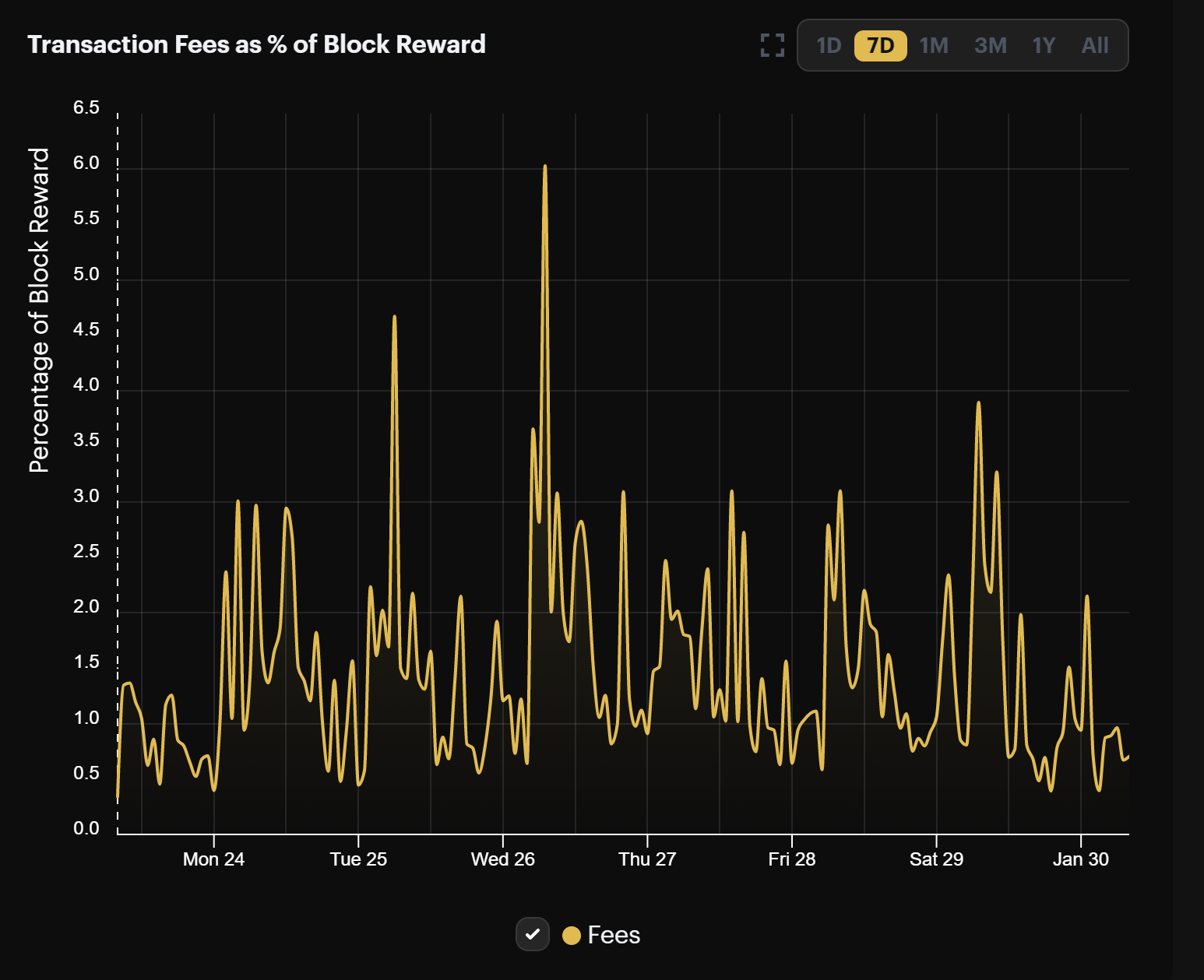 ---
Rig Index
Rig prices have (so far) been incredibly resilient during this recent downturn. ASIC prices fell across the board last week, but they haven't decline as much as you might expect during Bitcoin's drawdown from $60k to present prices.
The week-over-week change in rig prices are as follows:
Under 38 J/TH: $96.11 (-1.7%)
38-68 J/TH: $67.89 (-4.2%)
Over 68 J/TH: $25.67 (-3.5%)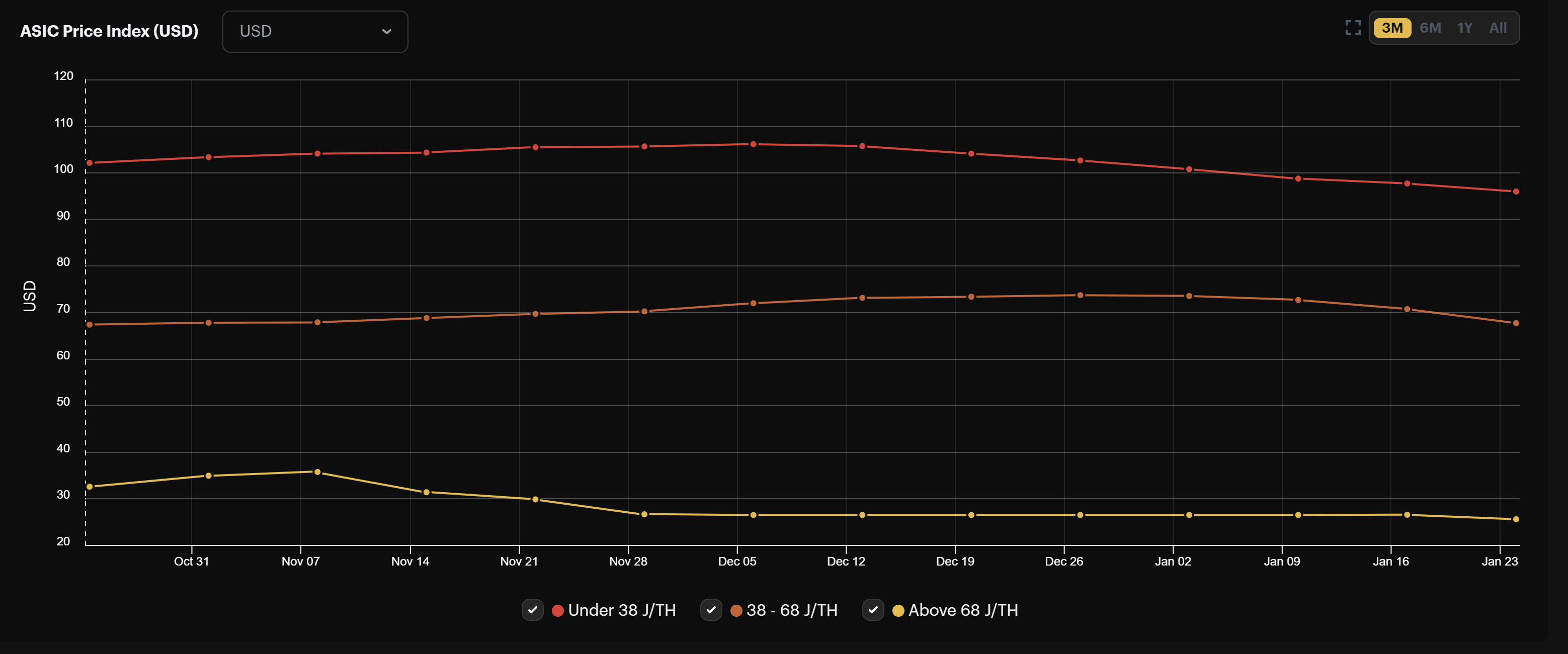 💰
PROFITABILITY OF POPULAR RIGS
The per-day reward potential for popular rigs rose slightly over the week:
Antminer S19 Pro: $18.05
Antminer S19: $17.18
Whatsminer M30s++: $20.25
Whatsminer M30s: $15.55
Antminer S17+: $13.20
Whatsminer M20s: $12.30
Antminer S9: $2.53
---
Crypto Mining Stock Index
Our stock index had a positive week last week, rising 5% to 4,102.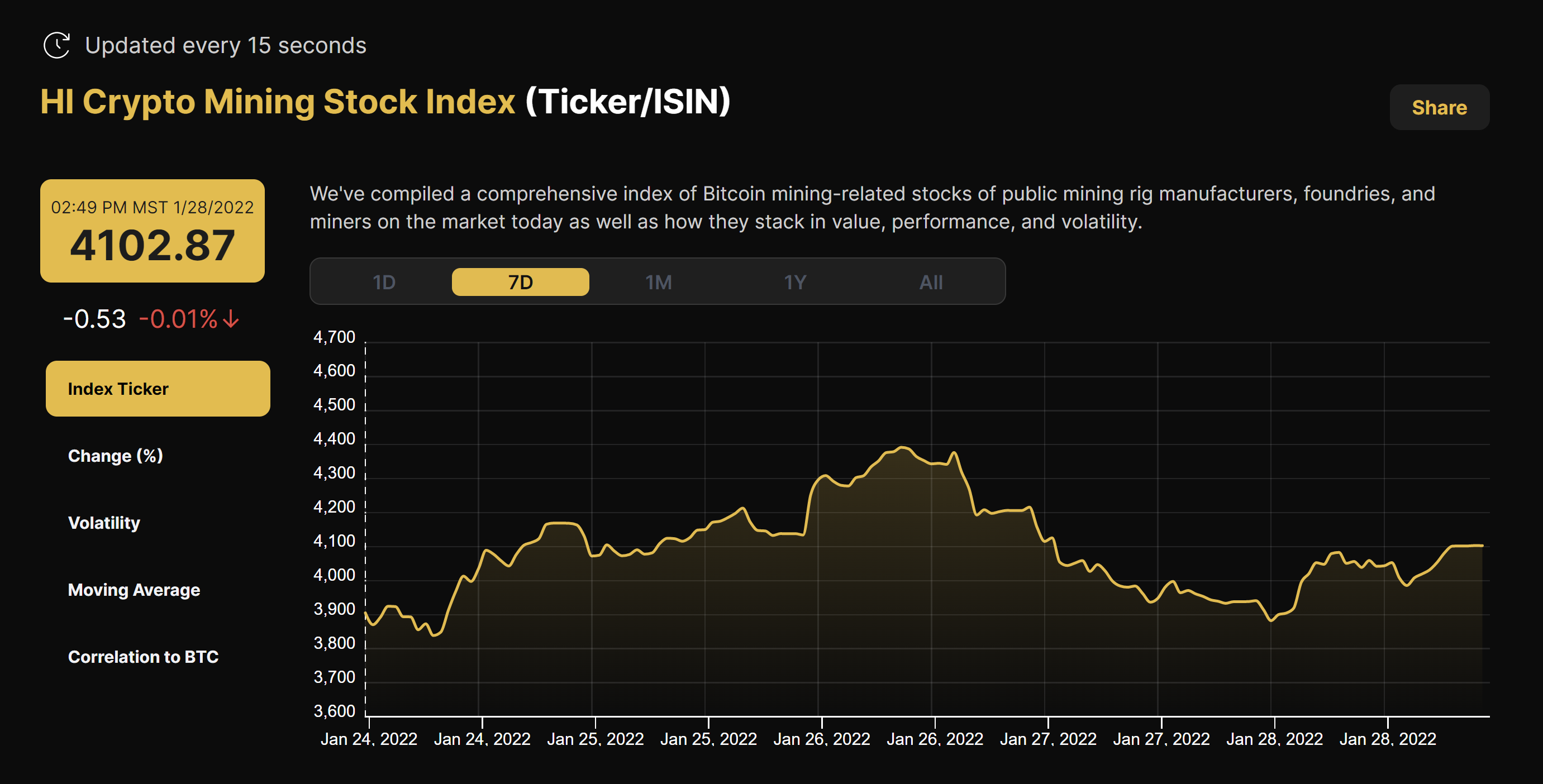 ---
New From the Hashrate Index Blog
Visualizing Bitcoin's Price Crash Through the Lens of Mining Data
Bitcoin's price is taking a dump, and when Bitcoin takes a dump, everything in its universe takes a dump, too.
To illustrate just how much Bitcoin's price can alter everything in its orbit, in this article, we look at 6 charts that demonstrate how the aftershock of big Bitcoin price moves can effect everything from the Bitcoin network to its mining market.
As we touched on above, notably, ASIC prices are absorbing the shock surprisingly well. The last time BTC tumbled from $60k last summer after China's mining ban, rig prices dropped ~50%. Since BTC fell from its most recent all-time high in November, rig prices have only fallen ~10%, indicating just how much China's mining ban factored into last summer's ASIC firesale.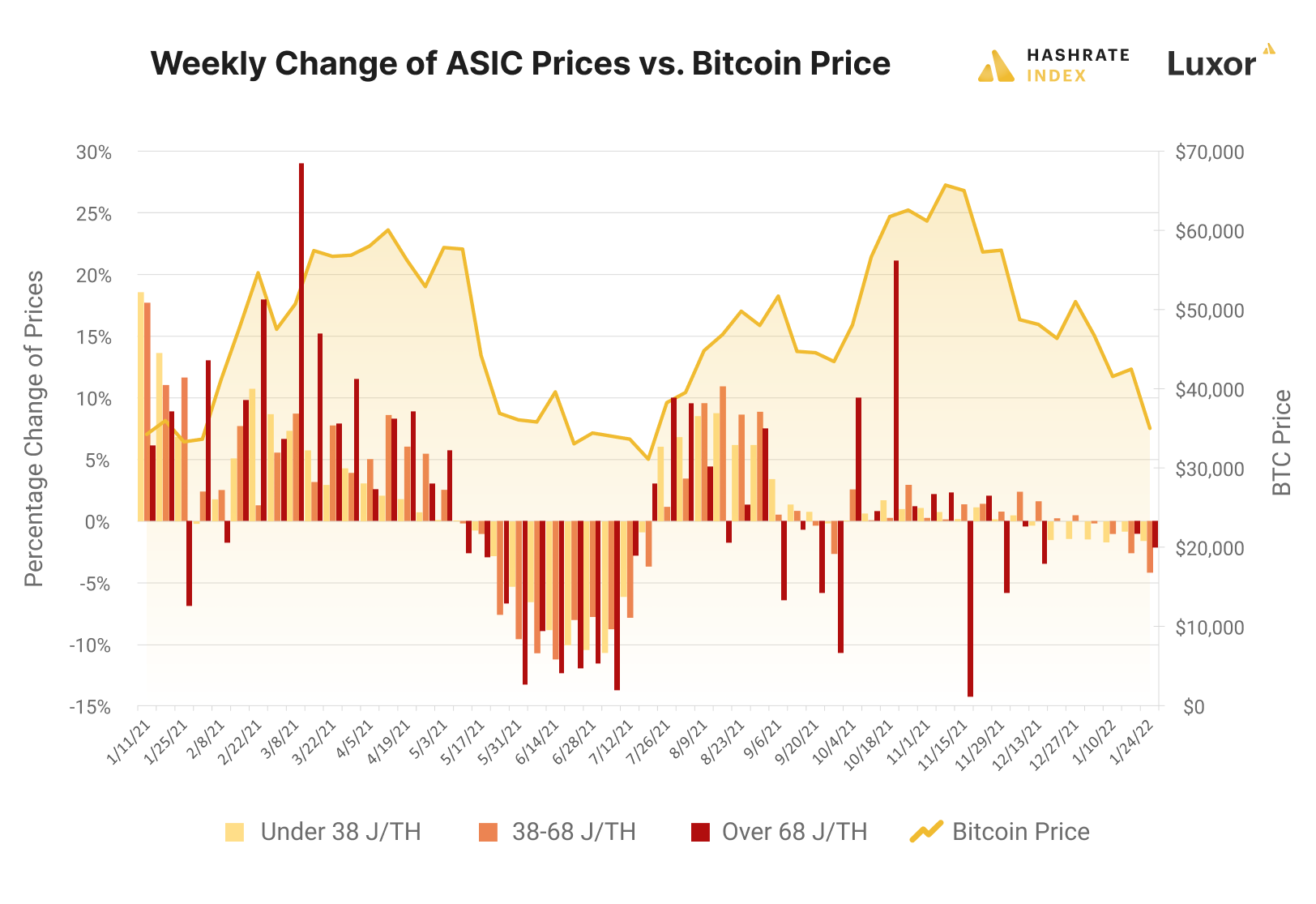 How Much Energy Does Bitcoin Mining Use? Bitcoin Mining Council Provides New Data in Q4 2021 Recap
On January 18th, the Bitcoin Mining Council held its Q4 2021 review, outlining the current renewable energy usage mix, electricity consumption, and overall efficiency of its members as well as providing an update on bitcoin mining industry trends.
Some quick highlights from the presentation (you can read our full recap here):
Mining consumes roughly 0.142% of total global energy production & still uses significantly less energy than most major industries including household appliances in the US, aviation, & more.
Mining consumes 220 tera-watt hours (TWh) of the world's on-grid energy. This is a tiny fraction (0.44%) of the 50,000 TWh lost every year from global grid inefficiencies.
The sustainable energy mix of council members stayed relatively stagnant quarter-over-quarter, increasing from 65.9% to 66.1%  from Q3 to Q4.
Luxor Launches Ethereum Mining Pool
Luxor has launched an Ethereum Mining Pool. Luxor is working with large institutional miners, such as Hut 8  and Hive Blockchain, as well as many retail miners in North American in its quest to provide the industry with a US-based Ethereum mining pool.
The mining pool is outfitted for Miner Extractable Value and is optimized for a low uncle rate. Additionally, Luxor has made its Ethereum pool compatible with its Catalyst service, so that miners have the option to get paid in Bitcoin for their work on Ethereum. Read on here.
Mining News Roundup
Have a great week, and Happy Hashing!
-Luxor Team
Hashrate Index Newsletter
Join the newsletter to receive the latest updates in your inbox.
---