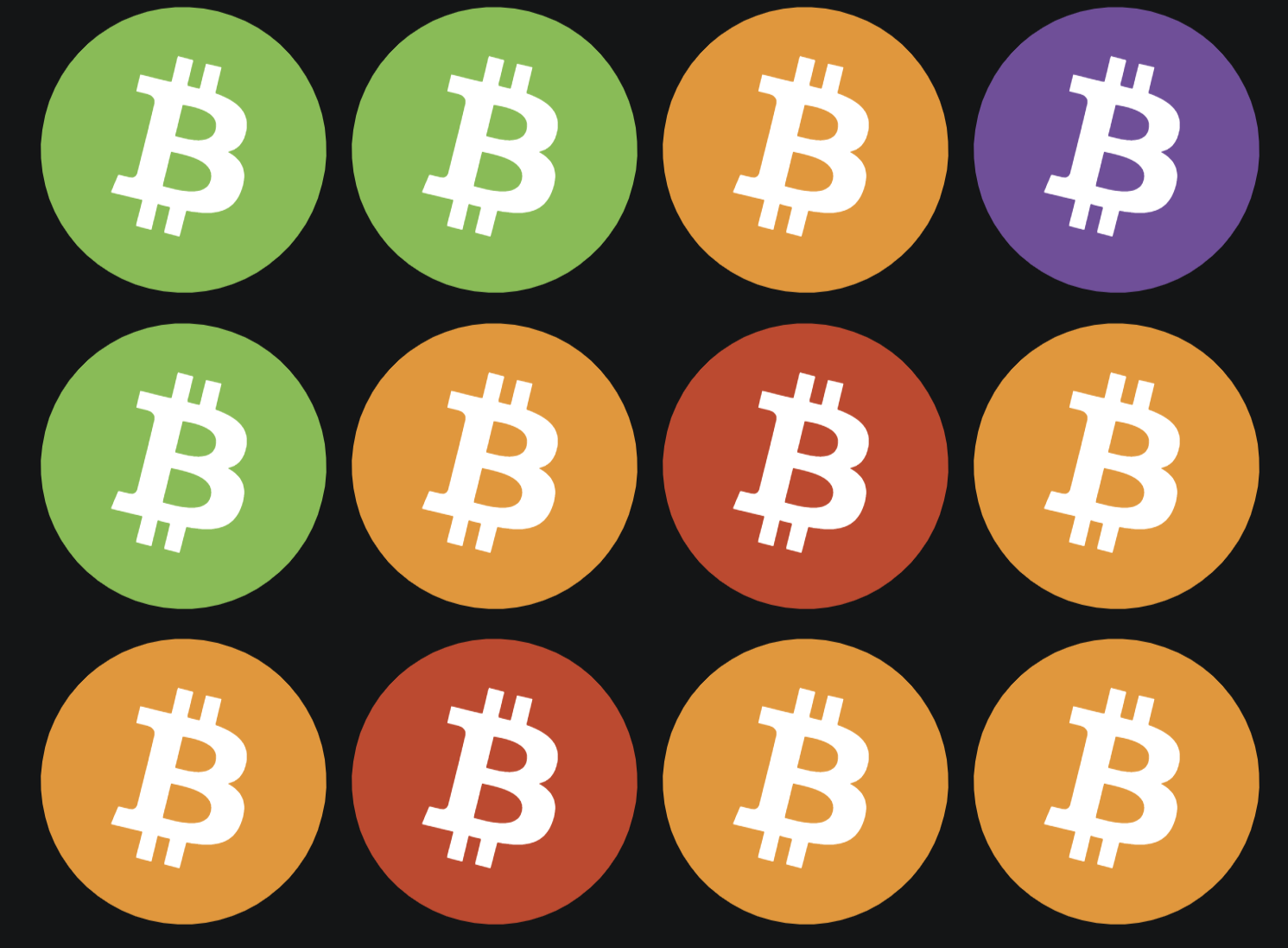 Hashrate Index Roundup (February 5, 2023)
A new way to mint NFTs on Bitcoin ignited debate this week.
Happy Sunday, y'all!
It was all about Ordinals this week.
For those not in the loop, there's a new way to publish NFTs on the Bitcoin blockchain, one that includes imbedding the actual image/content associated with the NFT on-chain. There are over 4,600 Ordinals (also called inscriptions) on-chain as I'm writing this (there were just barely over 1,600 last Thursday when I published the newsletter featured below). The "Ordinal" part refers to the system used to number and order the NFTs.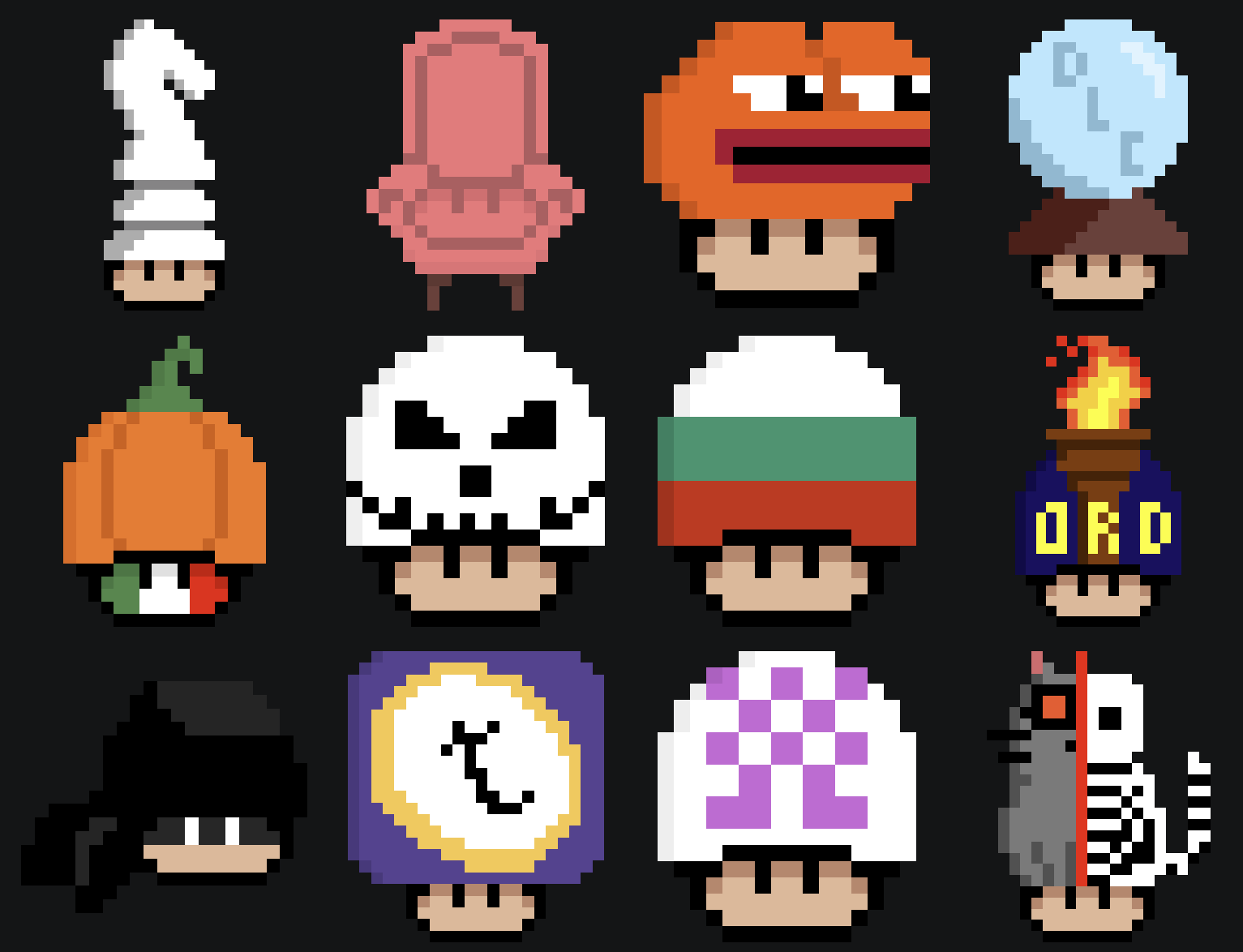 Naturally, since these transactions come with a larger data footprint than most transactions, the NFTs have prompted a colorful discussion on whether or not this is a valid use of block space.
Love 'em or hate 'em, The NFT minting spree has been good for miners so far. Ordinal mints are pressing demand for block space at a time when Bitcoin's hashrate is down 7.4% from it's all-time high of 297 EH/s (likely as a result of winter storms impacting operations in Texas and North America more broadly). As blocks are coming in more slowly, the ordinary transaction backlog and ordinal mintings are bidding up transaction fees.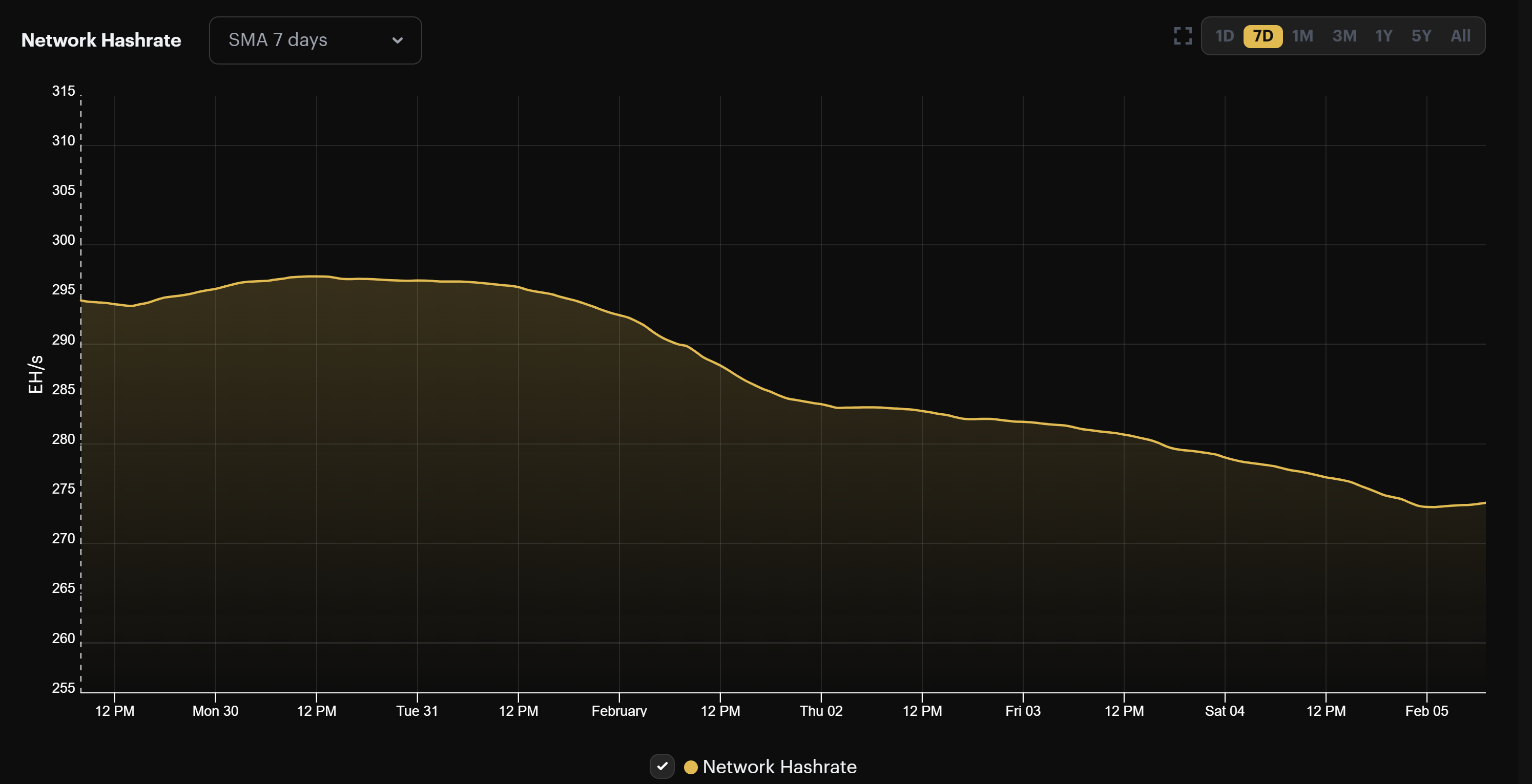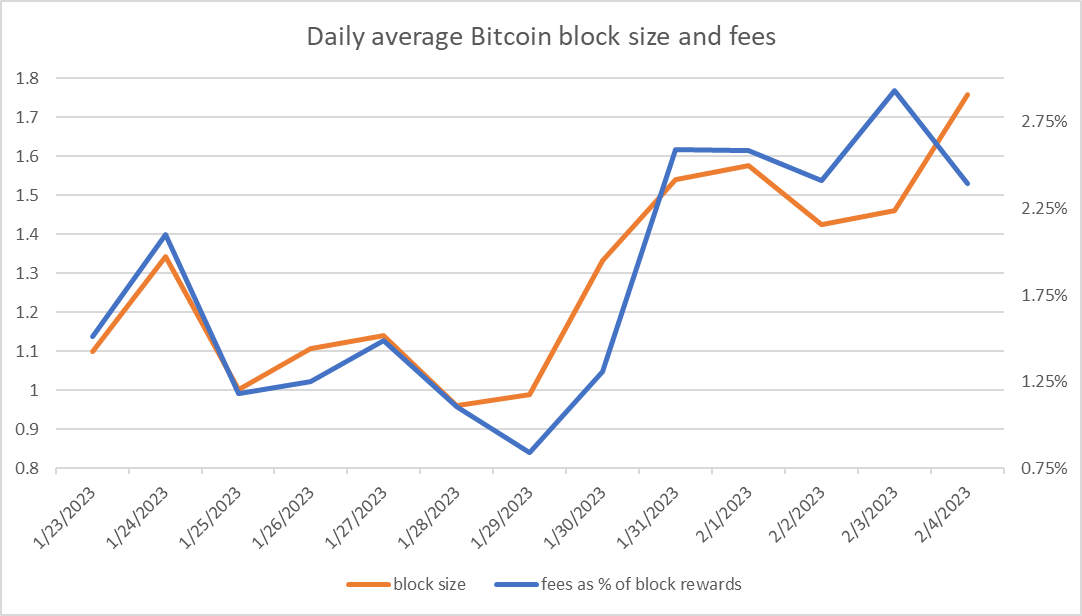 Bitcoin Mining News
Mining Market TLDR (Change from Prior Week)
Hashprice: $74.95/PH/day (-1.31%) | 0.00323732 BTC/PH/day (+0.45%)
Hashrate: 275 EH/s (-6.4%)
Difficulty: 39.35 T (0%)
---
Sponsored by Luxor

Hashprice Index (February 5, 2023)
With Bitcoin pumping to $24k, Bitcoin's hashprice spent the better part of last week above $75/PH/day, peaking at $78.73 PH/day on February 1.
Currently though, as Bitcoin cool's down from its run-up, hashprice is down roughly a percentage point from last week.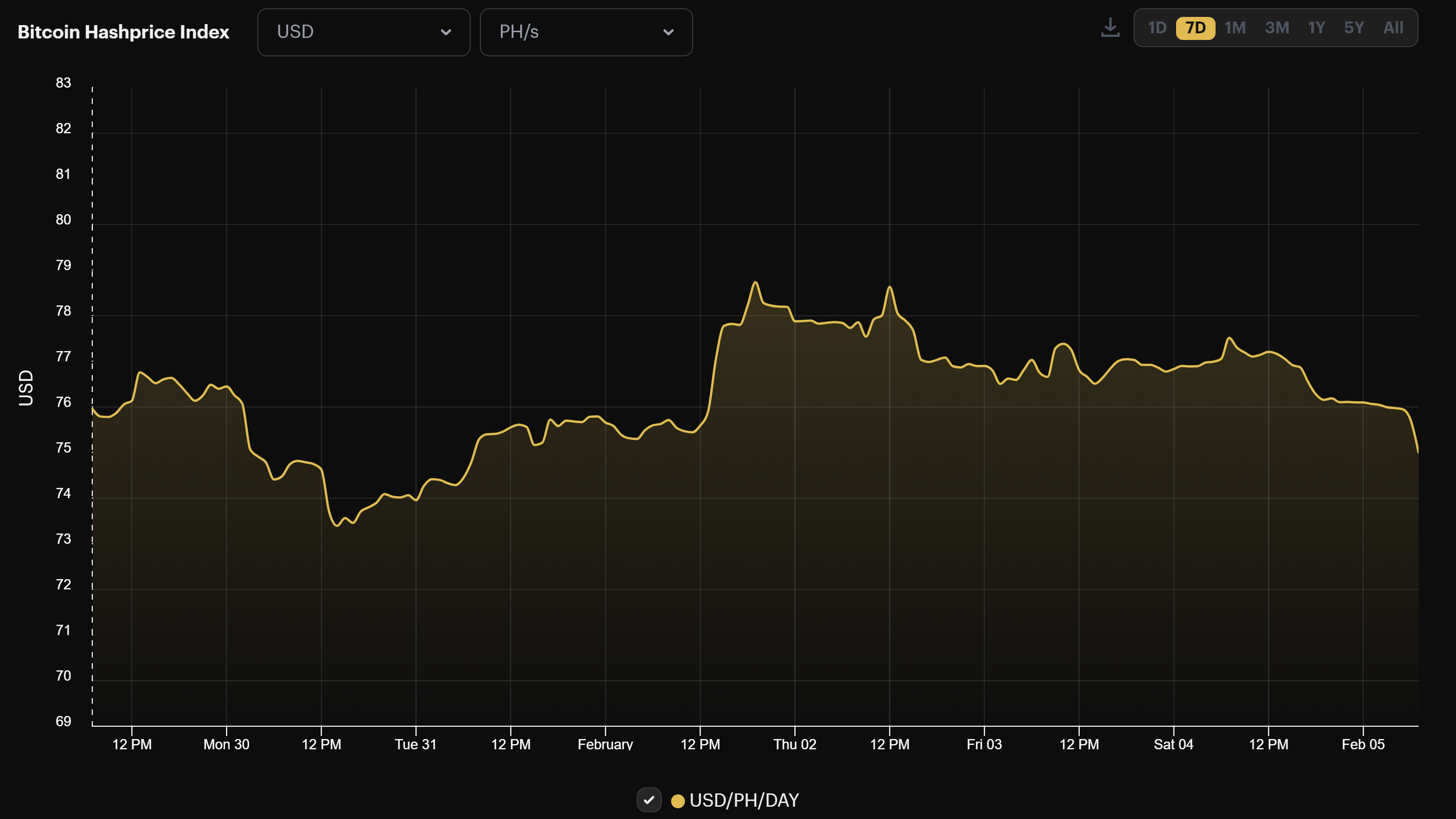 BTC hashprice was elevated for the majority of the week as well thanks to the swell in transaction fees, closing the week just a fraction of a percent higher than where it began.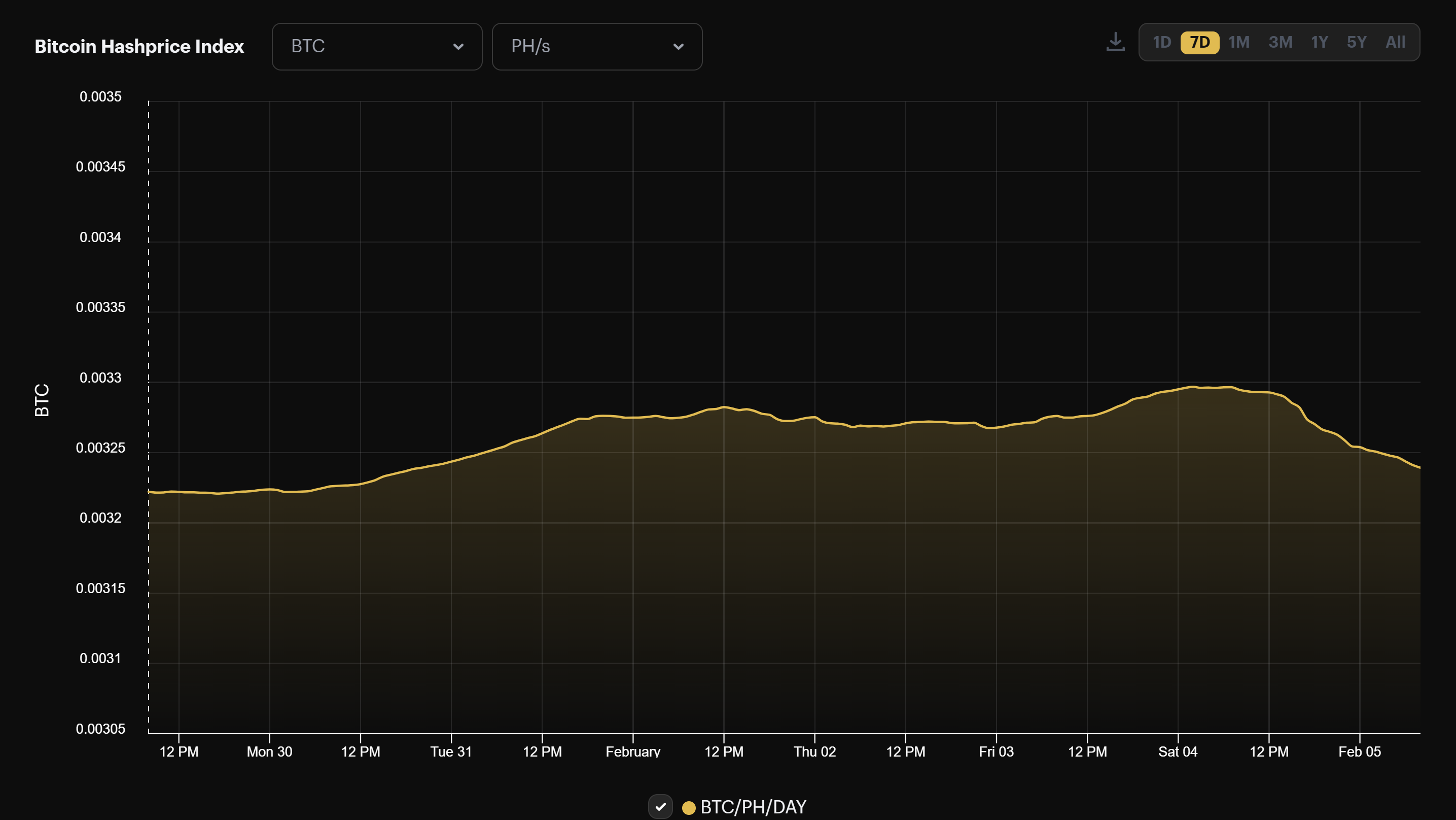 Bitcoin Mining ASIC Price Index (February 5, 2023)
After prices feel for more than a year straight, we're starting to some relief in the Bitcoin mining ASIC market.
Last week, prices for new-gen Bitcoin mining rigs rose for the second week in row. Even mid-gen machines saw a slight increase in value.
WOW Change:
New-gen: $14.56 (+1.6%)
Mid-gen: $9.20 (+1%)
Old-gen: $4.72 (0%)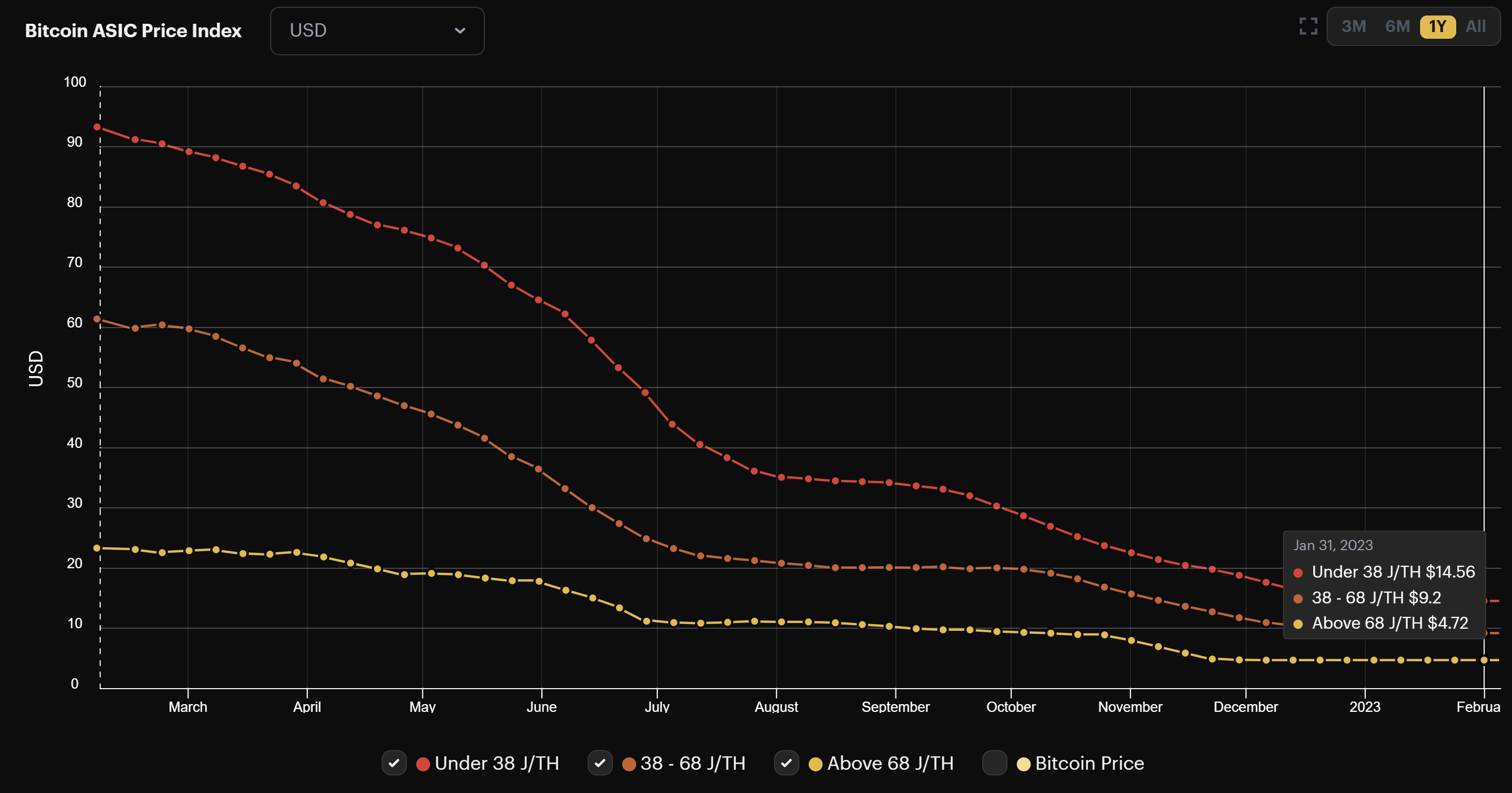 💰
BITCOIN MINING PROFITABILITY
When hashing at $0.07/kWh power cost, here are the current bitcoin mining profitability specs for popular mining rigs:
Antminer S19 XP (140 TH/s): $5.4
Whatsminer M50S+ (114 TH/s): $4.7
Antminer S19j Pro (104 TH/s): $2.3
Whatsminer M30s++ (112 TH/s): $2.6
Antminer S19 (95 TH/s): $1.7
Whatsminer M30s (86 TH/s): $1.0
Antminer S17 Pro (53 TH/s): $0.5
Bitcoin Mining Stocks (February 5, 2023)
Driven by the uptick in Bitcoin's price and mining profitability, Bitcoin mining stocks rose substantially over the week, only to fall toward the end of it. Still, our Crypto Mining Stock Index is up 3.4%.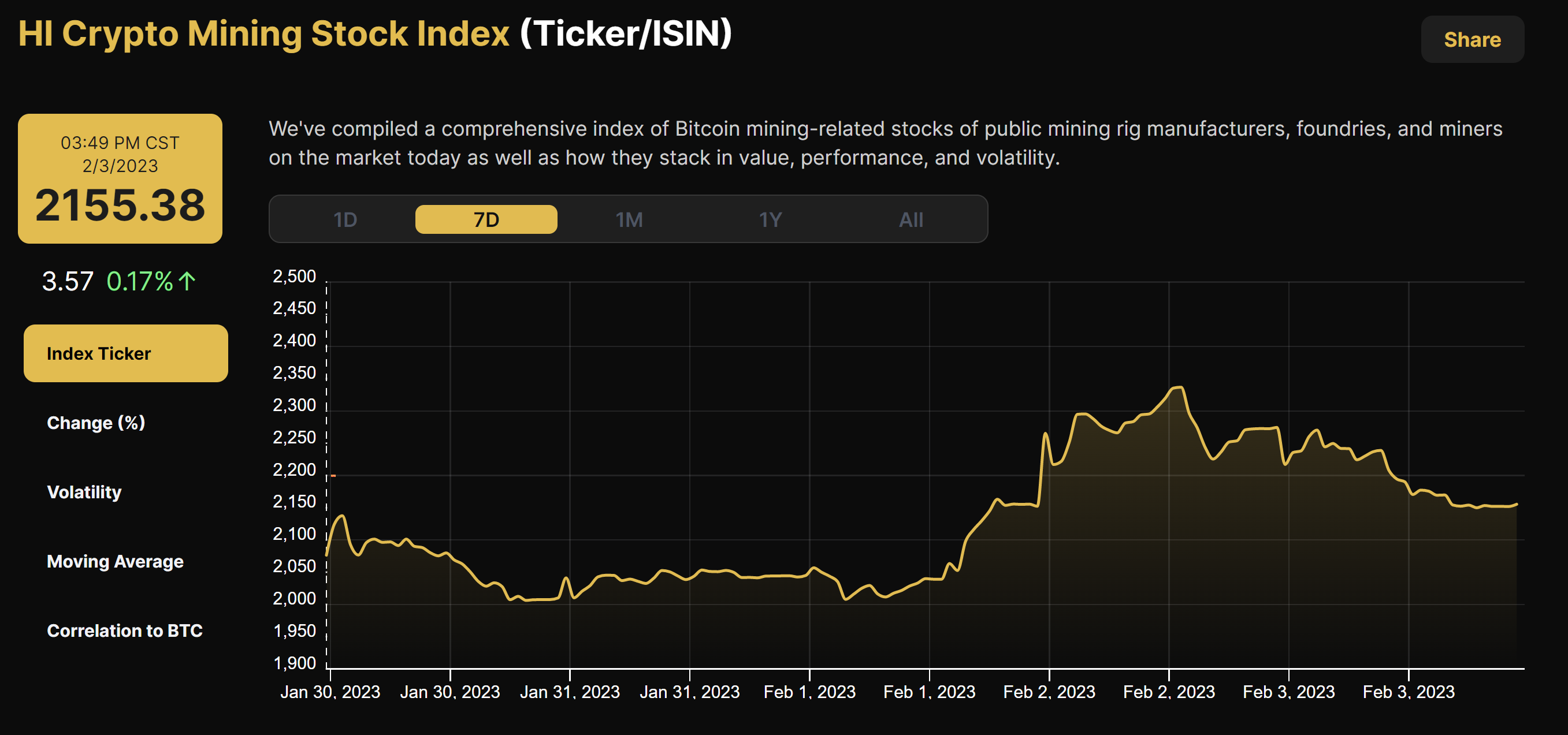 Week-over-week performance of popular Bitcoin mining stocks:
RIOT (+8.92%)
HUT (+16.32%)
BITF (-3.64%)
HIVE (+11.90%)
MARA (-8.77%)
CLSK (+22.30%)
ARBK (+5.91%)
IREN (+8.45%)
New From Hashrate Index
Energy Arbitrage: Analyzing Bitcoin Mining's Historical Revenue per kWh
Bitcoin miners participate in an energy arbitrage game by expending energy to generate bitcoin. Therefore, when analyzing bitcoin mining profitability, it can be helpful to look at how much miners earn per unit of energy they consume. This metric is called the revenue per kWh.
In this article, Jaran analyzes changes in bitcoin mining revenue per kWh since 2011 and discusses whether we can use this metric to predict bear market bottoms and bull market tops.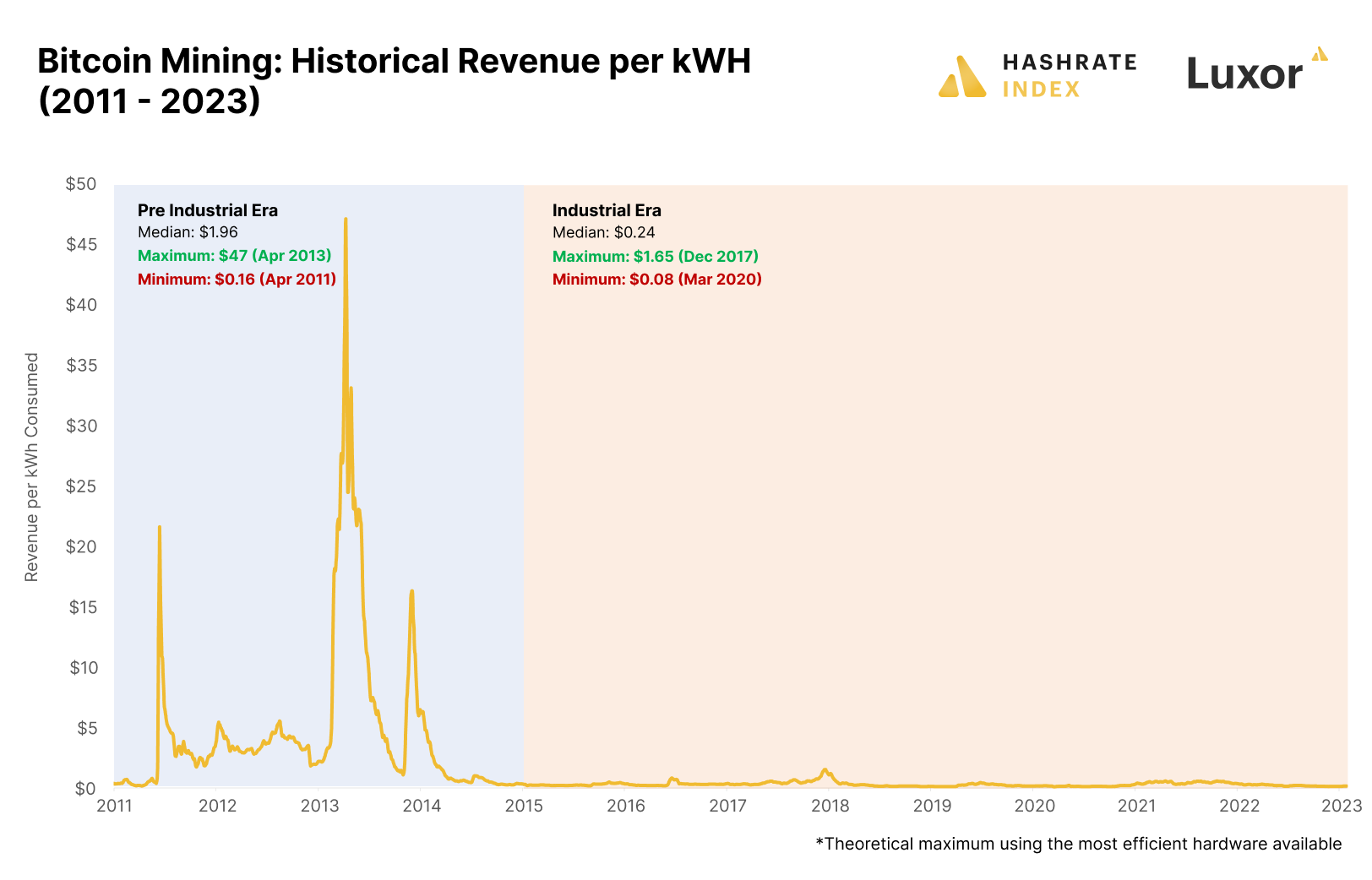 ---
Have a great week, and Happy Hashing!
Hashrate Index Newsletter
Join the newsletter to receive the latest updates in your inbox.
---