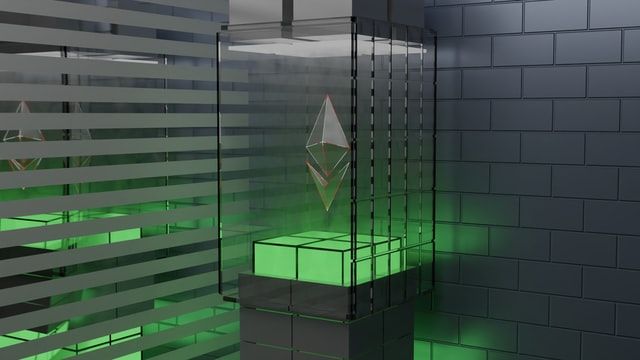 Luxor Launches Ethereum Mining Pool
Luxor's Ethereum mining pool is the latest in Luxor's growing suite of software products and services.
January 24th, 2022 - TACOMA, WA - Luxor Technology Corporation ("Luxor") has launched an Ethereum Mining Pool. Luxor is working with large institutional miners, such as Hut 8 (NASDAQ: HUT) and Hive Blockchain (NASDAQ: HIVE) as well as many retail miners in North American in its quest to provide the industry a US-based Ethereum mining pool.
The mining pool is outfitted for Miner Extractable Value, a novel mining strategy for maximizing Ethereum transaction value, and is optimized for a low uncle rate (mined blocks that aren't added to the longest blockchain history but which miners get paid for all the same). Additionally, Luxor has made its Ethereum pool compatible with its Catalyst service, so that miners have the option to get paid in Bitcoin for their work on Ethereum.
In addition to the new software, Luxor has started organizing and building an advocacy group for Ethereum to remain on the Proof-of-Work (PoW) consensus mechanism. Luxor's stance is that PoW ensures network operations remain decentralized and that the mining process has profound, positive impacts on global energy markets.  Luxor will fund developer grants working on Ethereum and mobilize the mining community to contribute more to the network's development in a collaborative way.
"We are proud to join the Ethereum mining community. As we are seeing in the Bitcoin mining industry, proof-of-work - both on an individual level and at scale - has interesting and largely positive impacts on energy markets and infrastructure, while also guarding the network against centralization. The Ethereum blockchain requires robust decentralization and security to protect the innovations being built on the network and the value being stored and transacted on it. We believe the Proof-of-Work consensus mechanism is optimized for decentralization and security, while green energy innovation, such as what Hive Blockchain is doing, is moving us to a world in which PoW mining will be a net positive for the environment." Luxor COO Ethan Vera said.
Luxor's Ethereum mining pool is the latest in Luxor's growing suite of software products and services that support the development of hashrate as a commodity. Luxor's product lines include a top-10 Bitcoin mining pool, ASIC Trading Desk, financial services, and data center software products—built by miners, for miners.
About Luxor
Luxor is a Bitcoin and crypto software and services company that is shaping the future of hashrate as a commodity with its Bitcoin and cryptocurrency mining pools, its data analytics platform, its ASIC Trading Desk, and its suite of mining software and tools.
To learn more about Luxor's mining services, please visit the pool website, the primary site, and Hashrate Index.
Hashrate Index Newsletter
Join the newsletter to receive the latest updates in your inbox.
---