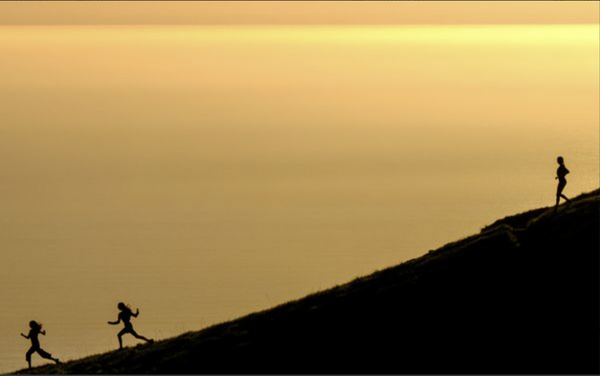 Bitcoin Miners Earned 23K BTC in June, Down 27% From New Year
Bitcoin miners earned just over 23,000 BTC in June as longer-than-normal block times cut deep into the mining reward schedule.
Bitcoin's difficulty is still playing catchup to the hashrate blackout caused by China's mining bans, and miner revenues are down as a result of the network's slower block emission rate.
Total monthly mining rewards have plummeted since May, with miners earning only 23,302.59 BTC in total for the month of June.
Year-over-year, the sum of monthly Coinbase rewards for miners peaked at 32,283.55 BTC in January 2021. Since then, it has trended downward, only to drop off a cliff in May when China's mining bans began. June's revenues were a 27% haircut from what miners were earning when we rang in the new year.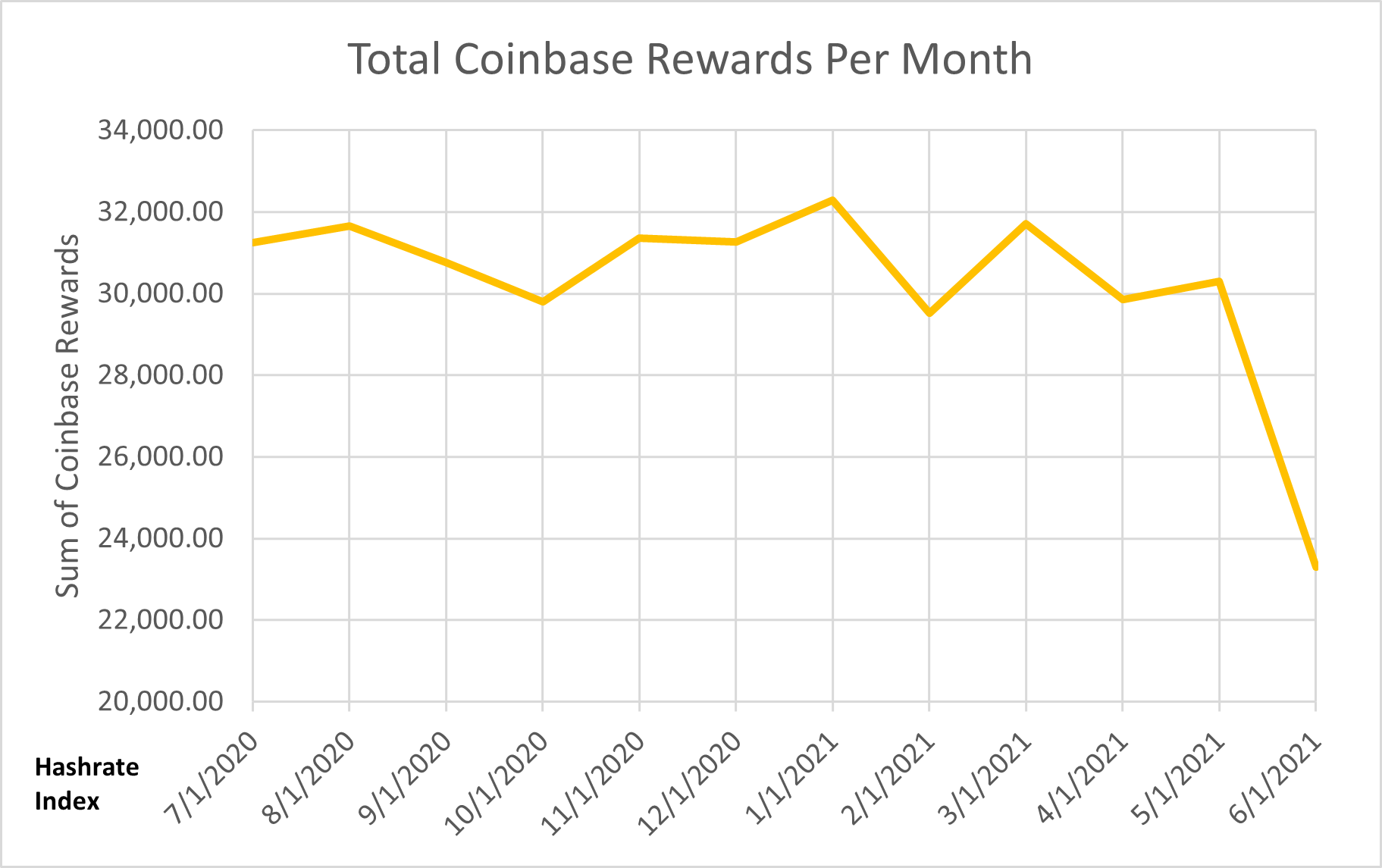 Slower Block Times Slash Monthly Miner Revenue
Why the drop in rewards?
In short, Bitcoin's blocks have been taking longer than usual to mine on account of the hashrate disruption and the lagging difficulty adjustment, so miners have been minting fewer blocks a day than usual. With half of the network's hashrate offline, plugged-in miners were still hashing under the same difficulty as before the ban, leading block emissions to be much slower than the targeted 10 minute average (the last difficulty epoch set a record for the post-ASIC error, taking 19 days versus the targeted 14 days). Couple this with lower transaction fees from less on-chain activity and you have a perfect storm to rattle miner revenue.
We've seen the effects of this storm on hashprice, which just only returned to May levels of roughly $0.30/TH after the difficulty adjustment. Additionally, fees are starting to droop again after a small spike in late June before the difficulty adjustment. So far in July, fees as a percentage of block reward have averaged out to 7.6%, whereas the average fee percentage per block reward in June was 6.1%.
Bitcoin's difficulty is still off balance and will likely be downward again for the next adjustment targeted for July 17th. Assuming bitcoin's price doesn't crater and difficulty smooths out, we expect miner revenues to rebound in the coming months.
Photo credit: Todd Diemer (Unsplash)
Hashrate Index Newsletter
Join the newsletter to receive the latest updates in your inbox.
---