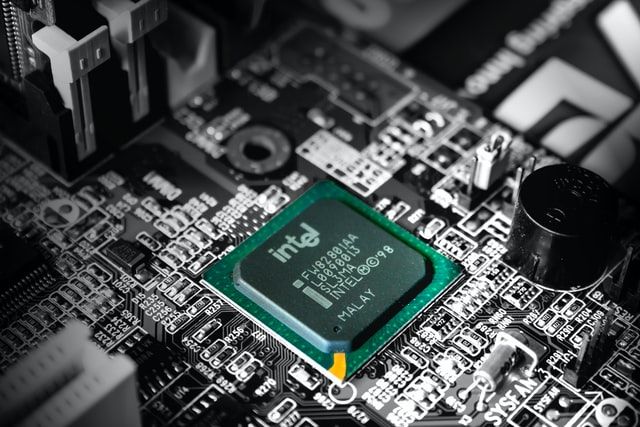 Intel Eyes Bitcoin Mining With 'Bonanza Mine' ASIC Chip
With its Bonanza Mine chip, Intel is taking a crack at bitcoin ASIC fabrication.
Intel, the United States' leading semiconductor manufacturer, could soon be selling ASIC chips for Bitcoin mining.
The company will showcase its Bonanza Mine bitcoin mining chip at the virtual, semiconductor industry-focused ISSCC Conference in February. We don't have the specs yet, but Intel is advertising the chip as low-voltage and particularly energy-efficient.
Per ISSCC programming, Intel will present the ASIC chip on February 23rd at 10:00am EST.

The United States Patent and Trademark Office granted Intel a patent for an ASIC chip design in 2018, but it's unclear whether or not Bonanza Mine follows this design.
When Will Intel Sell the Bonanza Mine ASIC?
It's also unclear when Intel will bring the chip to market, assuming they are developing Bonanza Mine to sell it and not just research it. It wouldn't be the most surprising move for a company that has been somewhat welcoming to miners in the past (in its latest line of GPUs, for example, Intel opted to not limit the graphics cards' hashing ability).
If Intel does enter the ASIC fabrication biz, the mining manufacturing industry would be the better for it. Particularly, North American miner manufacturers ePIC Blockhain and Blockstream would benefit greatly from a domestic ASIC chip provider.
Still, we don't know how efficient the chip will be and whether or not it can compete with the 5nm ASICs from TSMC and Samsung that Bitmain and MicroBT have started to use in their machines. Intel is a stalwart in its corner of the computing industry, though, and with its extensive work on FPGAs, the team should have the expertise needed to create a competitive product.  
Photo by Slejven Djurakovic via Unsplash
Hashrate Index Newsletter
Join the newsletter to receive the latest updates in your inbox.
---