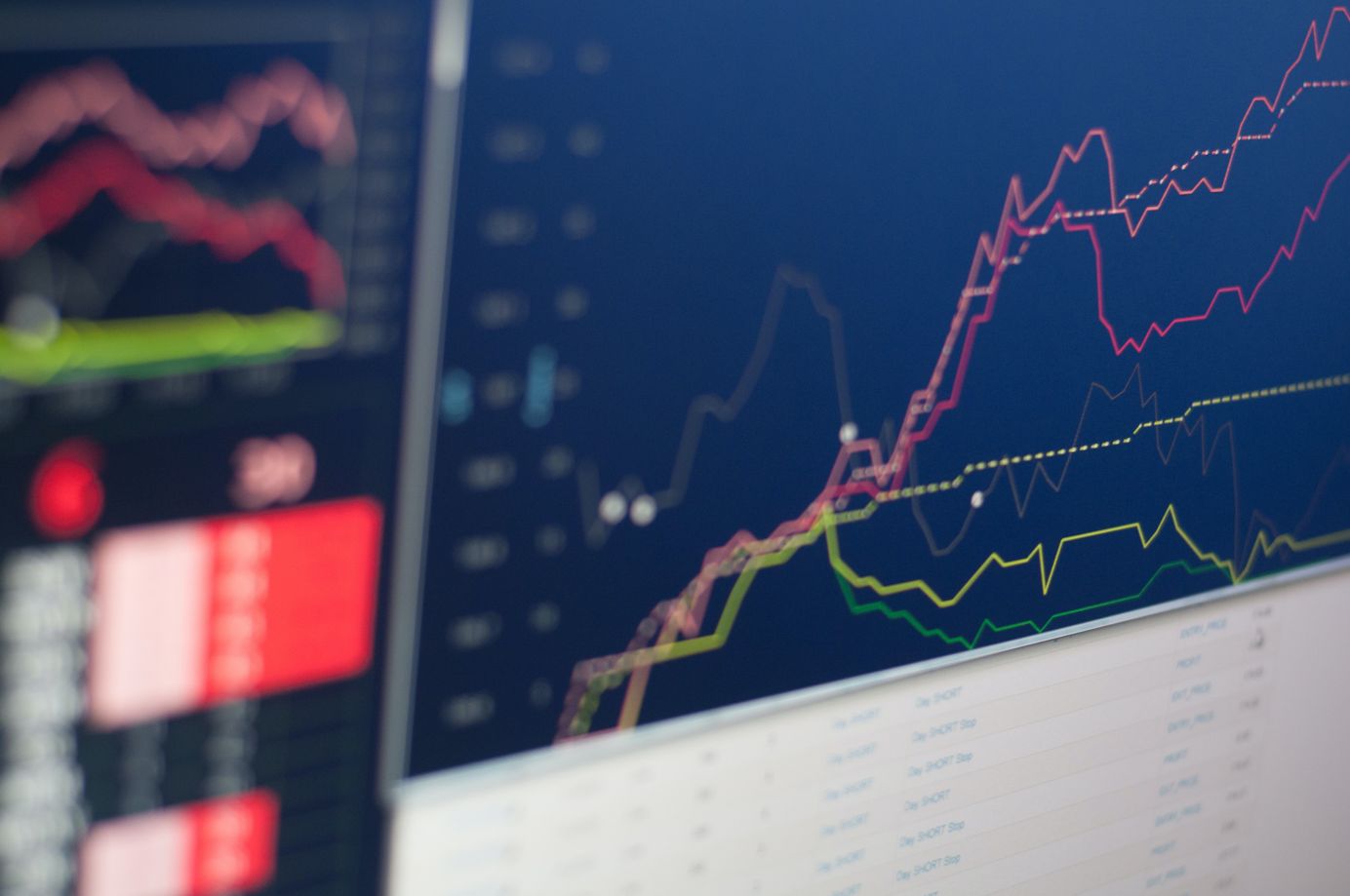 Hashrate Index Roundup (November 7, 2022)
The market is spoiling us with two consecutive weeks of hashprice growth.
Happy Monday, y'all!
We should appreciate another week with betterment in mining economics, as the hashprice sees a slight increase. The hashprice dropped to an all-time low three weeks ago, and many marginal miners feared it would continue falling. Luckily, since then, the hashprice has rebounded and is now $0.072 per TH.
Although the hashrate keeps growing, the hashprice sees a slight increase due to the bitcoin price going on a mini bull run toward $21k. We are all hoping the bitcoin price will continue going up, as that is the only thing that can save the hashprice from getting strangled under the heavy burden of new hashrate coming online.
Due to a combination of high debt and a prolonged period with depressed mining economics, several big miners are now being forced to sell off machines, leading machine prices to plummet.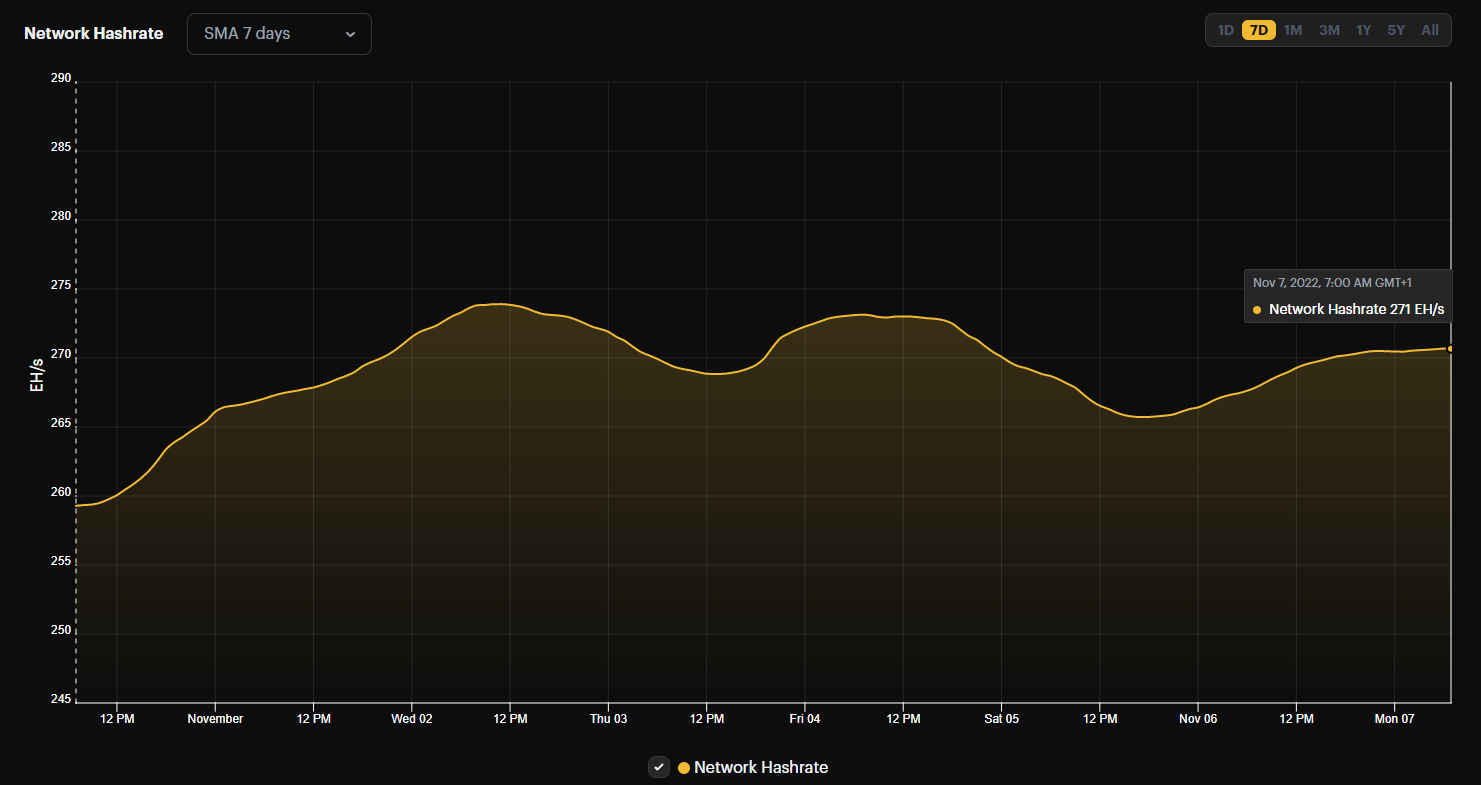 Mining News
Mining Market TLDR
Hashprice: $0.072/TH/day (0.5%) | 347 sats/TH/day (+0.3%)
Hashrate: 271 EH/s (+4.6%)
Difficulty: 36.76 T (-0.2%)
---
Sponsored by Luxor

Hashprice Index (November 7, 2022)
The hashprice increased slightly over the past week. The difficulty fell by 0.2%, leading the bitcoin-denominated hashprice to see a barely noticeable increase. Couple that with continued growth in the bitcoin price, and we see a slight rise in dollar-denominated hashprice.
On Friday, the bitcoin price managed to break $21k. It only stayed above this level for two days before retracting below on Sunday. The hashprice peaked at $0.075 per TH/s before falling by 4% to the current $0.072 per TH/s.
As hashrate keeps coming online, we will likely need to see a significant bitcoin price increase for the hashprice to manage to stay above $0.07 per TH/s. In this report, you can learn more about the hashprice's relationship to network hashrate and the bitcoin price.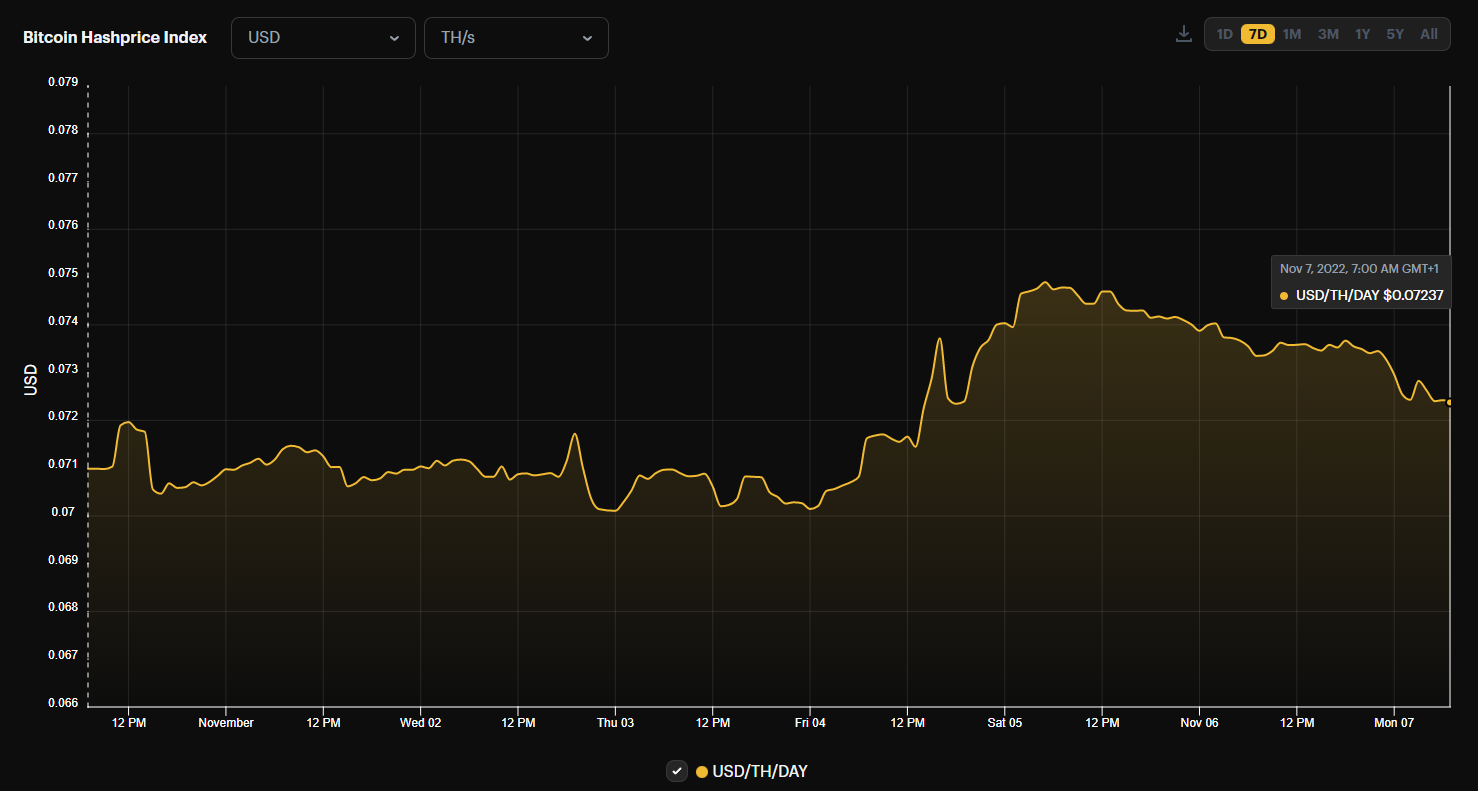 📈
BITCOIN MINING DIFFICULTY
Yesterday the Bitcoin network reduced its difficulty by 0.2%. Although this meager difficulty decline was barely noticeable, all miners out there should still appreciate that the difficulty at least didn't increase, as the difficulty grew by 17.5% in October.
The hashrate is currently stabilizing at around 270 EH/s after surging in late September and early October. Still, as the public miners have scheduled massive hashrate growth in the next few months, we will likely see continued growth in the hashrate and, thus, rising difficulty.
Bitcoin Mining ASIC Price Index (October 31, 2022)
Unsurprisingly, rig prices continue plummeting. According to our ASIC Price Index, prices of the most efficient rigs fell by 5.4% and are now only $22.94 per TH. The mid-tier machines trade at $15.98 per TH after dropping by 7.3% over the past seven days, while the less liquid older generation models see no price change.
In October, Argo sold 3,843 new-in-box Antminer S19j Pro machines for $14.6 per TH. This divergence from our ASIC price index shows how big orders can affect the market, as there is little market depth.
In addition to Argo, several other struggling public miners might have to dispose of machines purchased at high prices during the bull market. Many of these machines may end up in the hands of equipment financiers. Stronghold Digital has already returned 26,200 machines to NYDIG to pay its debt, while Core Scientific and Iris Energy are very close to being forced to do the same.
With all the machines potentially going into the equipment lenders' hands, the direction of the ASIC market will depend on what these lenders decide to do with the machines. If they choose to dump the equipment on the market, the ASIC market will definitely plummet further.
Keep on the lookout for the new efficiency band we're adding to Hashrate Index to accommodate the latest-gen equipment like the S19 XP! Read more on our blog post.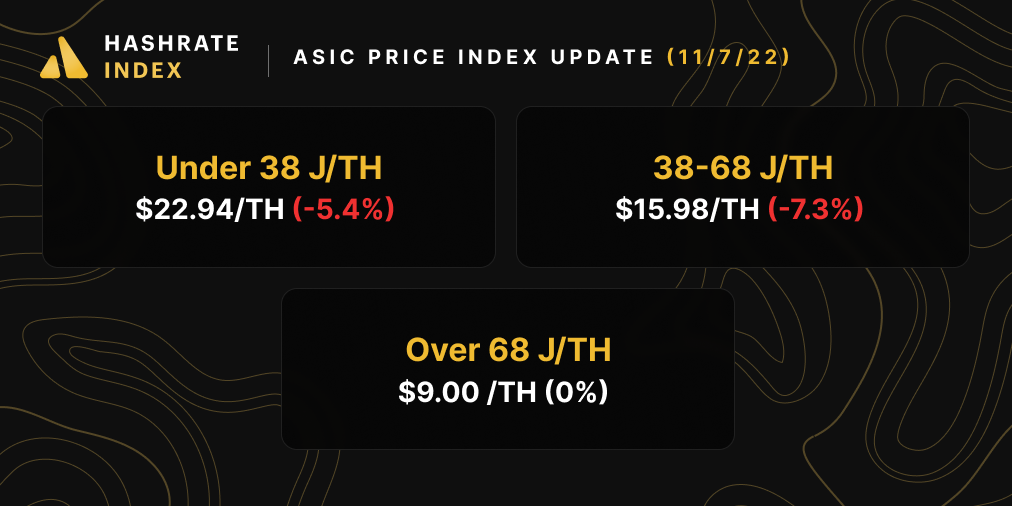 💰
BITCOIN MINING PROFITABILITY
When hashing at $0.07/kWh power cost, here is the current bitcoin mining profitability for popular mining rigs:
Antminer S19 XP (140 TH/s): $5.0
Whatsminer M50 (114 TH/s): $2.7
Antminer S19j Pro (104 TH/s): $2.4
Whatsminer M30s++ (112 TH/s): $2.3
Antminer S19 (95 TH/s): $1.4
Whatsminer M30s (86 TH/s): $0.7
Antminer S17 (56 TH/s): $-0.2
Whatsminer M20s (68 TH/S): $-0.7
Bitcoin Mining Stocks (November 7, 2022)
Lately both Core Scientific, Argo, and Iris Energy have announced severe financial difficulties. All these stocks plummeted following the announcements, with Core Scientific falling by more than 80%.
All mining stocks have kept struggling against this backdrop. Over the past week, Marathon is down by 22%, Riot has fallen by 17%, and Core Scientific by a further 19%. Still, the bitcoin price has seen a nice little surge over the weekend, meaning that these stocks will likely get a significant valuation boost when the market opens again on Monday.
Over the past week, our Crypto Mining Stock Index fell by 6.7%.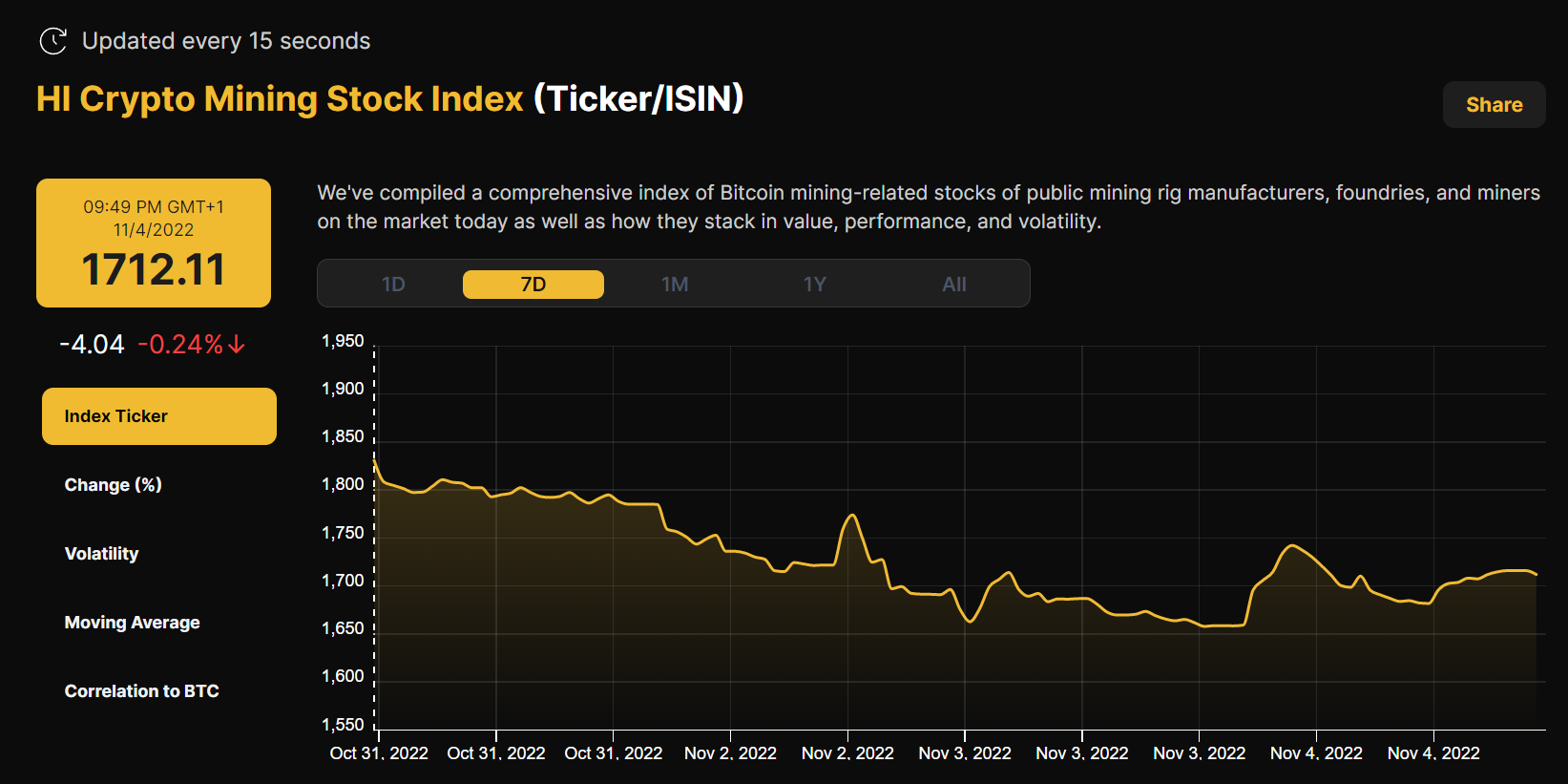 New From Hashrate Index
Under a Mountain of Debt: Analyzing Core Scientific's Current Situation
Core Scientific is by far the biggest public bitcoin miner by hashrate. Therefore it came as a shock for many when the company recently announced it might have to declare bankruptcy. The company's stock price has plummeted by more than 80% since the announcement as the last bagholders scramble to get out.
Several capital interests, including holders of the company's remaining equity and owners of various debt instruments, are now battling to control the company's assets. Equity owners are clinging to the hope that the company will avoid bankruptcy, while debt holders are arguing about who gets paid first.
This article attempts to answer several questions about Core Scientific's current situation, starting with explaining how the company got into this mess. Then I will show to whom the company owes money, discussing who might be made whole first. The article ends with a discussion of the future of the company's assets and the potential implications for the broader bitcoin mining ecosystem.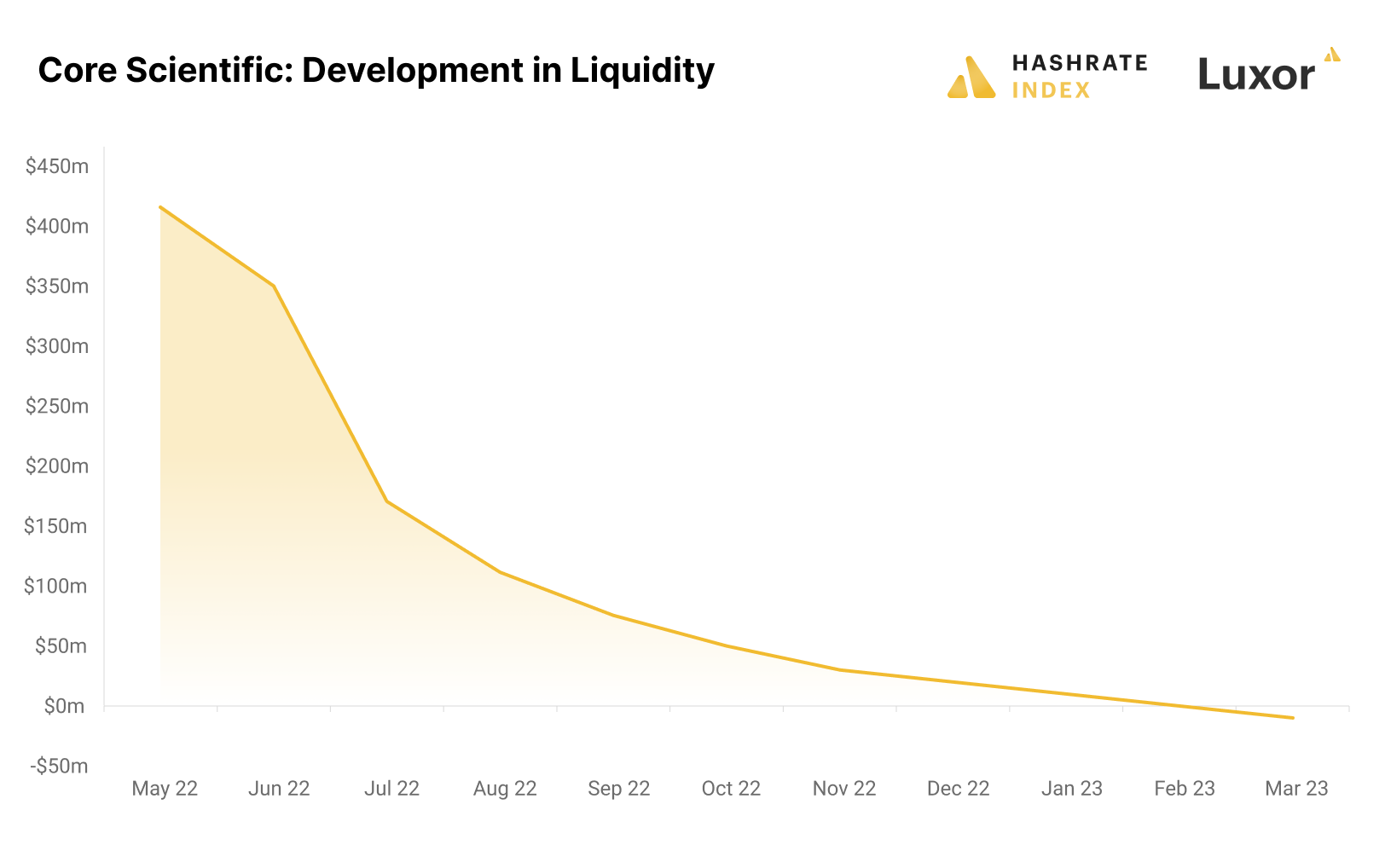 ---
Have a great week, and Happy Hashing!
Hashrate Index Newsletter
Join the newsletter to receive the latest updates in your inbox.
---