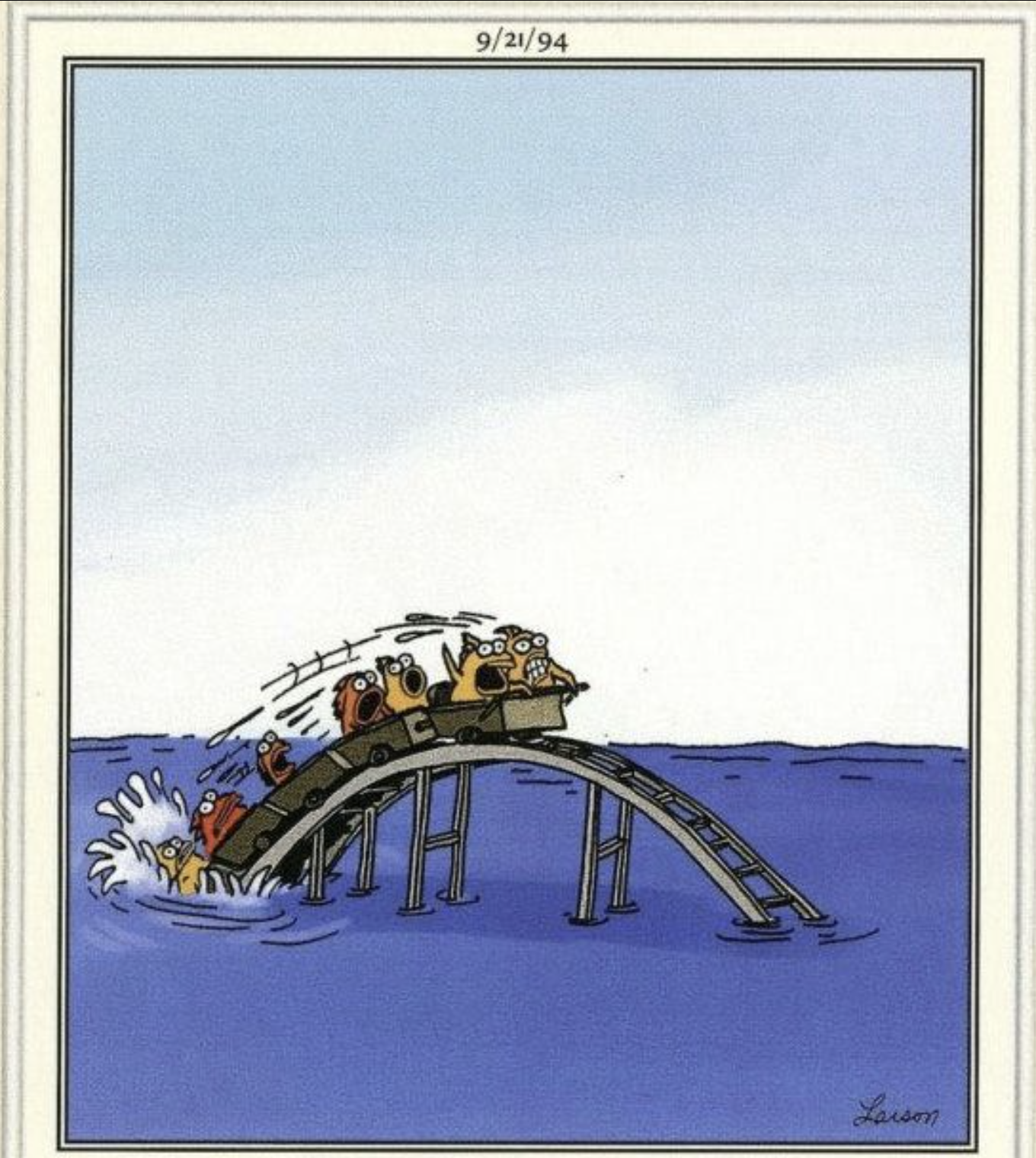 Hashrate Index Roundup (May 8, 2022)
Bitcoin mining profitability hasn't been this low for a year and a half.
Happy Sunday, y'all!
There's red everywhere you look in international markets, and Bitcoin and its mining universe is bleeding with everything else. Bitcoin mining profitability took another huge hit this week, dropping to its lowest point since December 2020, and bitcoin mining ASICs continued their multi-month sell-off.
Unless BTC does a u-turn here, friends, the remainder of the year won't be kind to mining margins. The goin's been real good for over a year, and it's still pretty good all things considered. But it's about to get tough soon.
Before the numbers, some highlighted news:
ARGO DEBUTS HELIOS FACILITY, ANNOUNCES $70M ASIC FINANCING
Publicly traded Bitcoin miner, Argo, cut the ribbon on its flagship West Texas mining site. Argo expects to start hashing later this month and aims to completely install all of the rigs in its first Helios fleet by the end of October. In other news, Argo took out $70M in loans from NYDIG to purchase additional ASICs for its bitcoin mining operations.
PUBLIC BITCOIN MINERS ADD HASHRATE IN APRIL; BTC PRODUCTION LAGS
On Hashrate Index, we crunched the April production numbers and updates many public miners released last week. Almost every miner in the cohort added hashrate last month, but only two mined more BTC than March.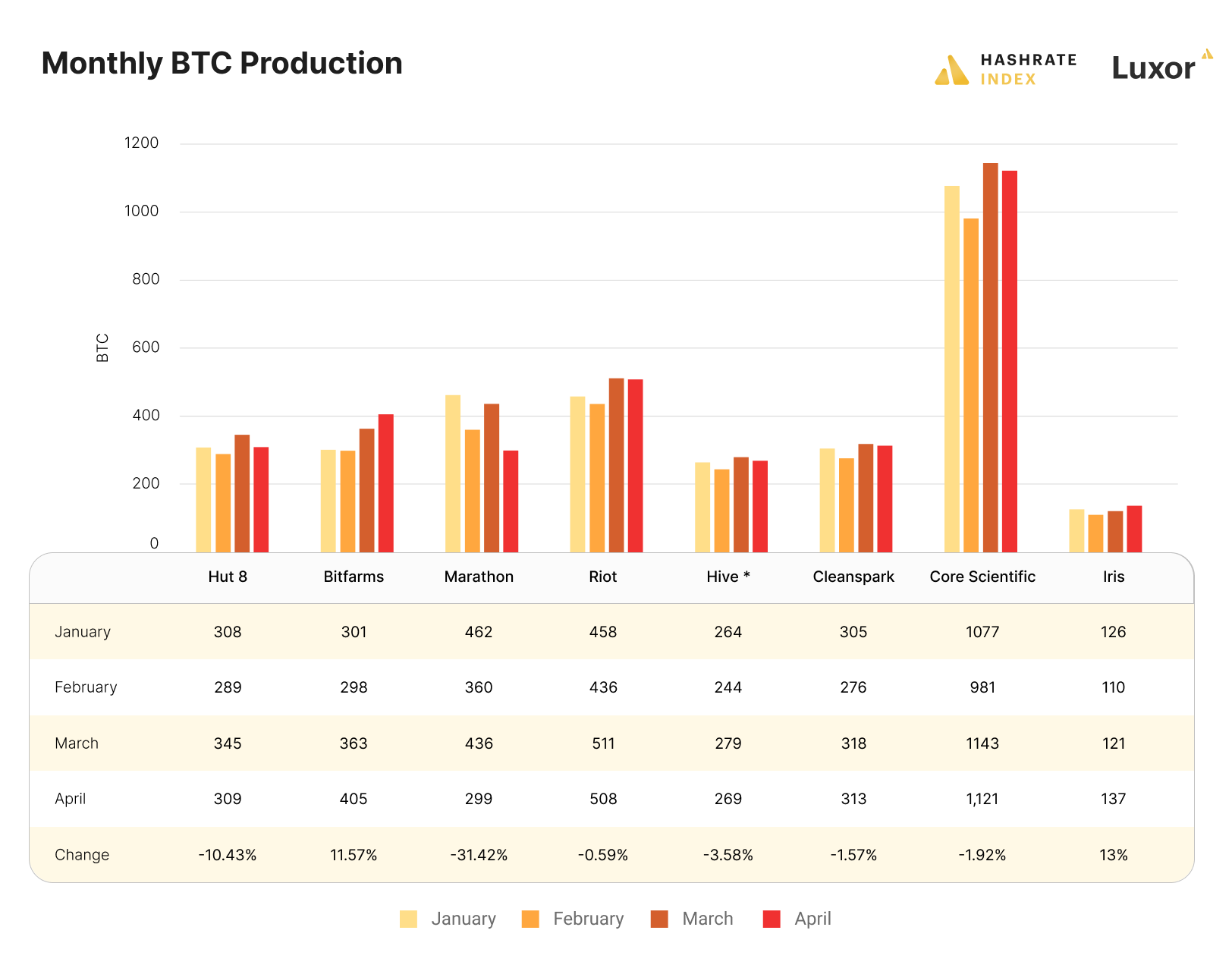 ---
Sponsored by BlockFi

---
Hashprice Index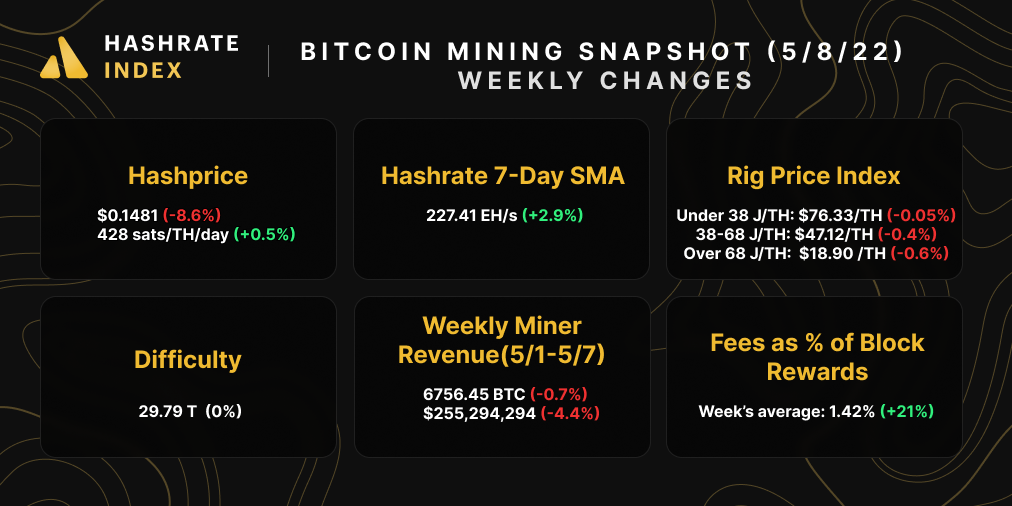 Bitcoin's hashprice is below $0.15/TH/day for the first time since December 16, 2020. Last week's market carnage took a sizeable chunk out of mining profitability. Hard to stomach when you factor in the prior week's double digits drawdown (and the fact that hashprice has fallen for four weeks in a row).
With every BTC sell-off and difficulty adjustment, hashprice slips closer to $0.10/TH/day.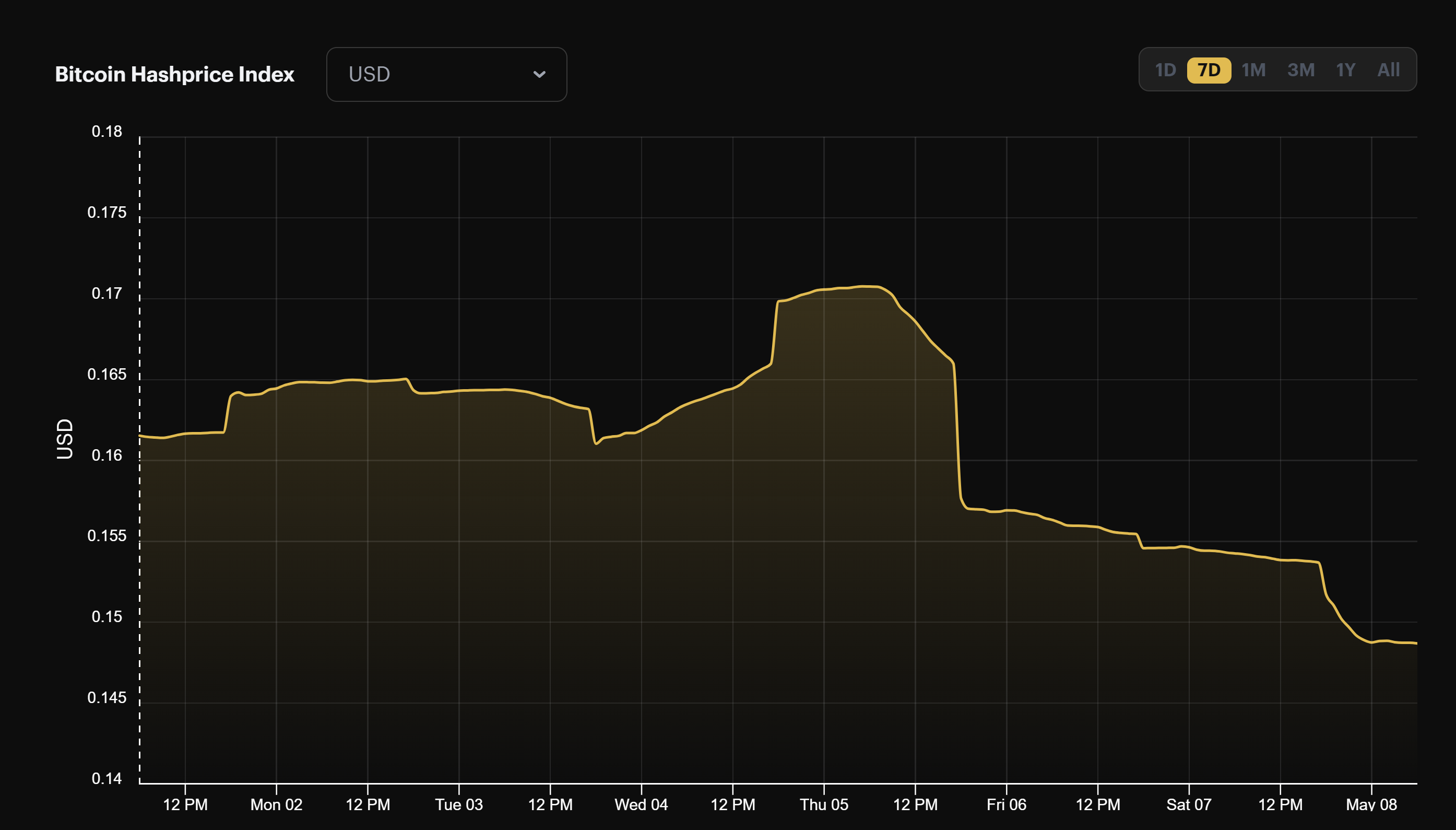 Bitcoin's difficulty increased 5.56% 11 days ago, setting a new all-time high. You hate to see it. You also hate to see that difficulty is set to increase another ~5% in two days.
The difficulty train has left the station and it's going breakneck speed to keep up with the surge in hashrate the network is facing.
💸
BITCOIN TRANSACTION FEES
Bitcoin's mempool showed signs of life during last week's market bloodbath. That figures--plenty of folks moving coins to exchanges.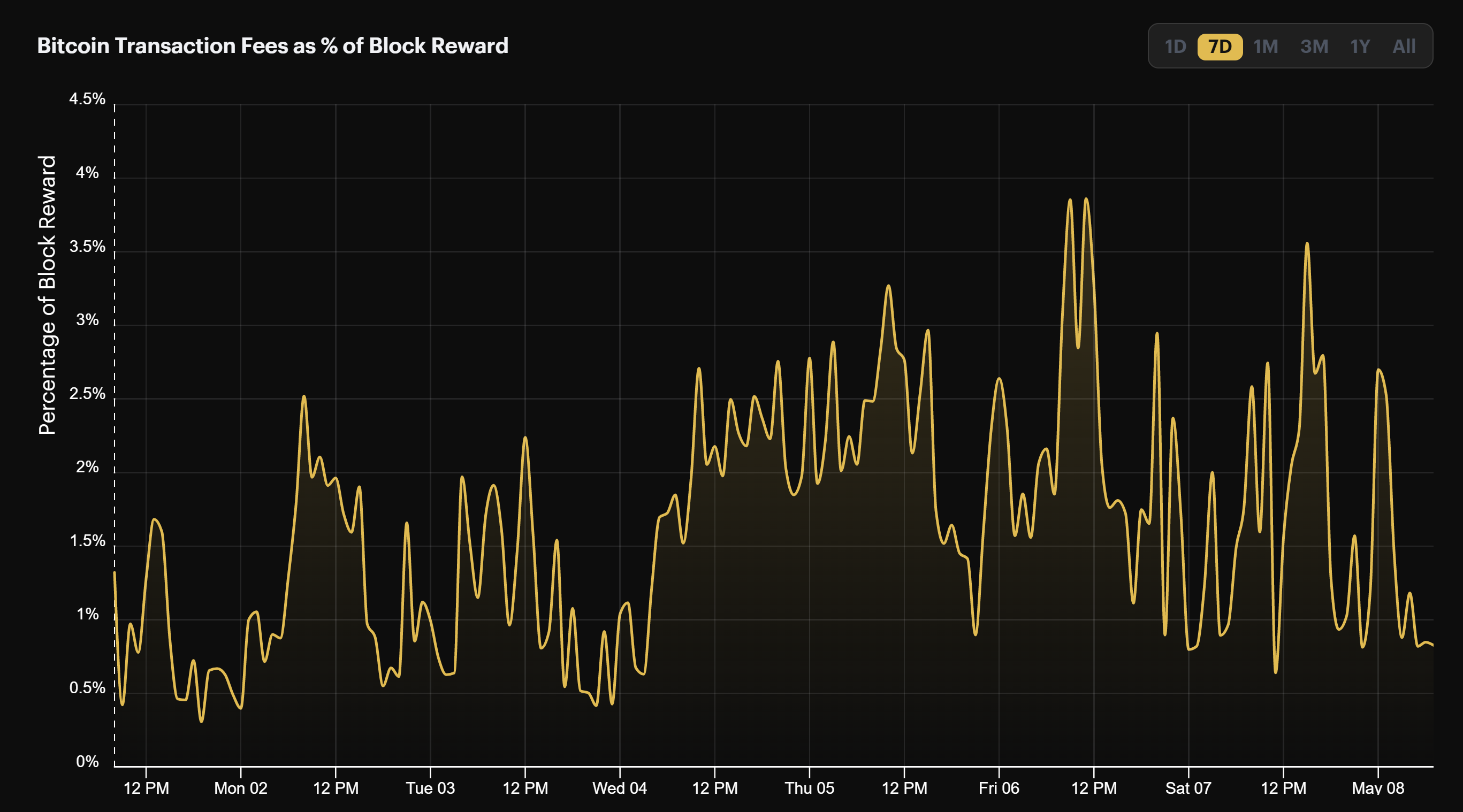 Still, "signs of life" is relative. Transaction fee revenue may have increased 21% from the prior week, but that's a rise from 77.4 BTC to 90 BTC, or 1.16% of block rewards to 1.42% of block rewards.
Beggars can't be choosers, tho, so we'll take what we can get...
---
Bitcoin ASIC Index
Bitcoin mining ASIC prices have fallen for fifteen weeks in a row, but the devaluating slowed somewhat last week.
Unsurprisingly, the oldest/least efficient machines continue to decline in value the most.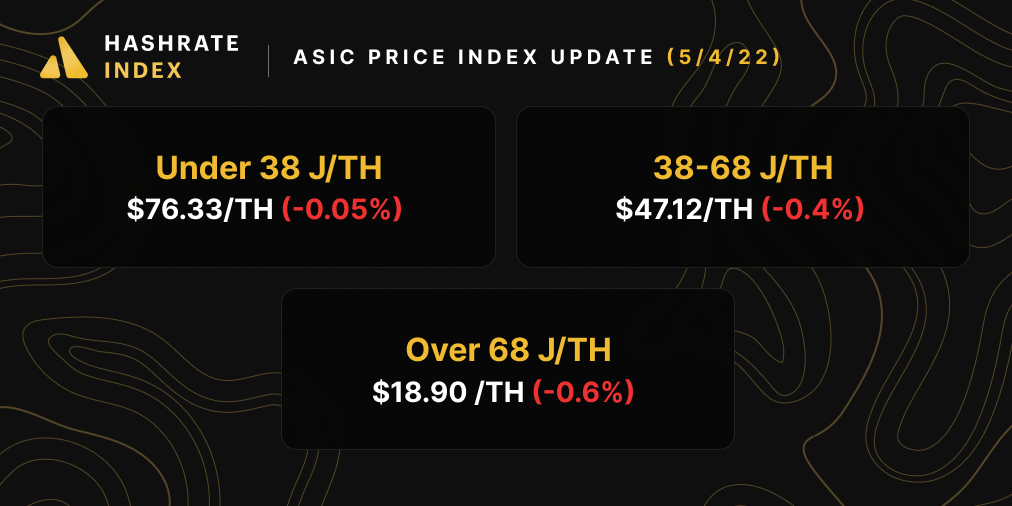 💰
PROFITABILITY OF POPULAR BITCOIN ASICs
Bitcoin mining profitability is slipping, so ASICs are earning fewer BTC each week. For the first time since I started writing the Roundup, the S9 is making under $2 a day.
Antminer S19 Pro: $16.30
Antminer S19: $14.10
Whatsminer M30s++: $16.60
Whatsminer M30s: $12.80
Antminer S17: $7.90
Whatsminer M20s: $10.10
Antminer S9: $1.90
---
Sponsored by Luxor

---
Bitcoin Mining Stocks
Most Bitcoin mining stocks escape this week unscathed, but a few faired well enough to come out in the green.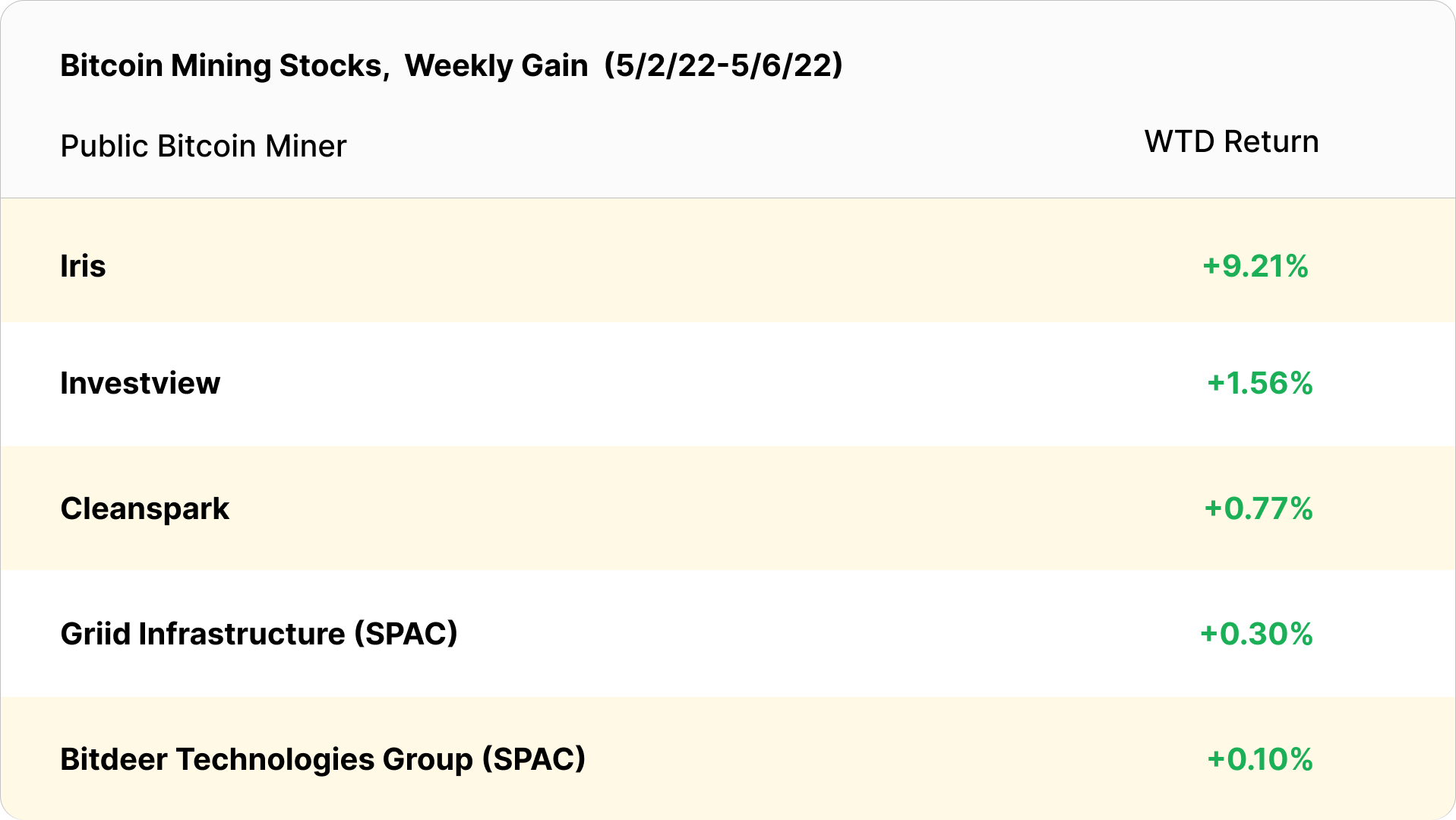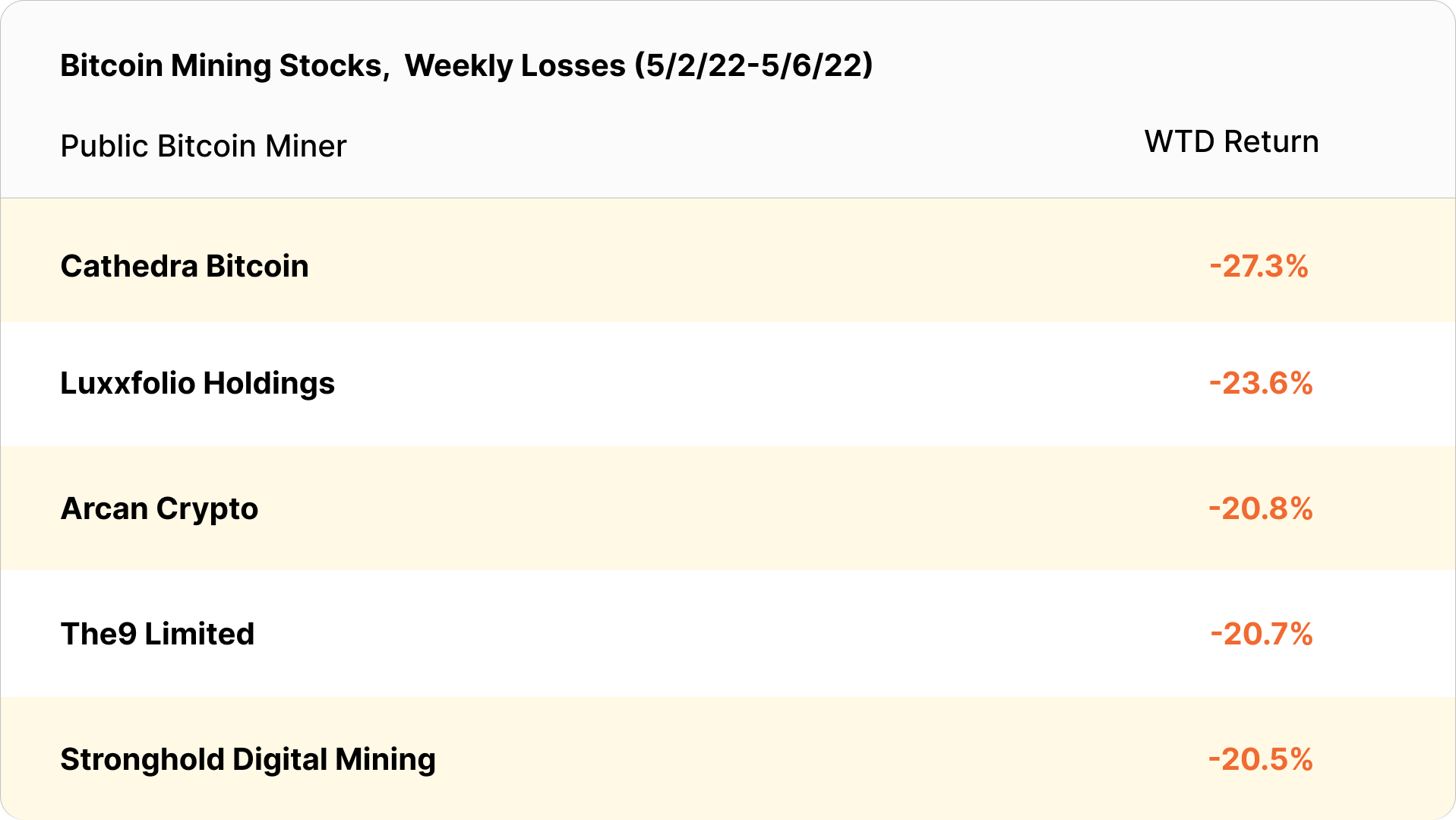 New From the Hashrate Index Blog
How the Most Popular NFT Mint To Date Gave ETH Miners a FAT Payday
In case you missed it, we covered the Otherdeed NFT mint and what it meant for Ethereum miners in terms of ETH mining rewards. TLDR: the peeps who unleashed Bored Apes onto the world are creating a VR world (Otherside), and the Otherdeed NFTs are the key to Otherside's metaverse real estate. The minting drove Ethereum transaction fee (and tip volumes) to all-time highs--to the delight of ETH miners.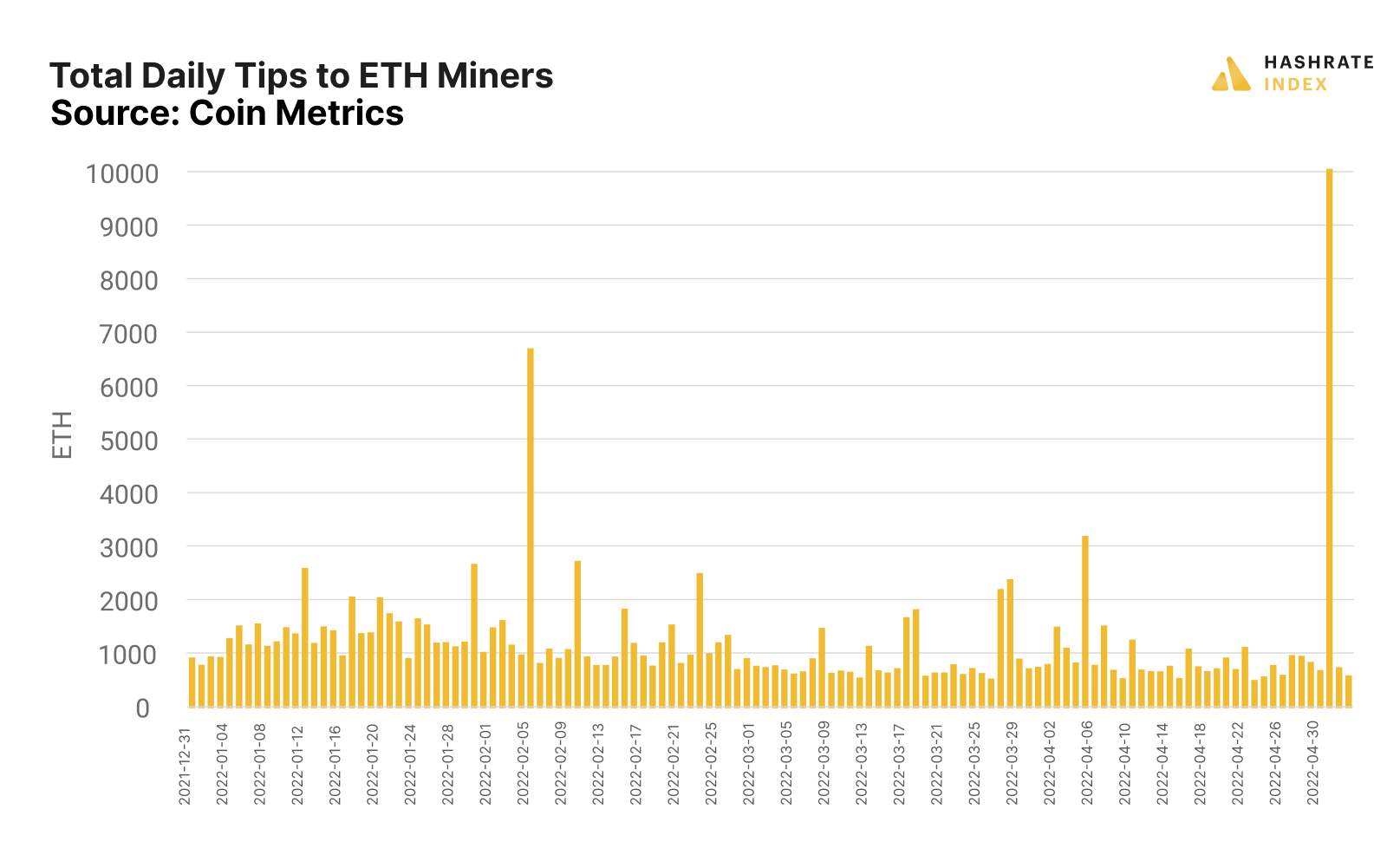 Happy Hashing, and have a great week!
Hashrate Index Newsletter
Join the newsletter to receive the latest updates in your inbox.
---