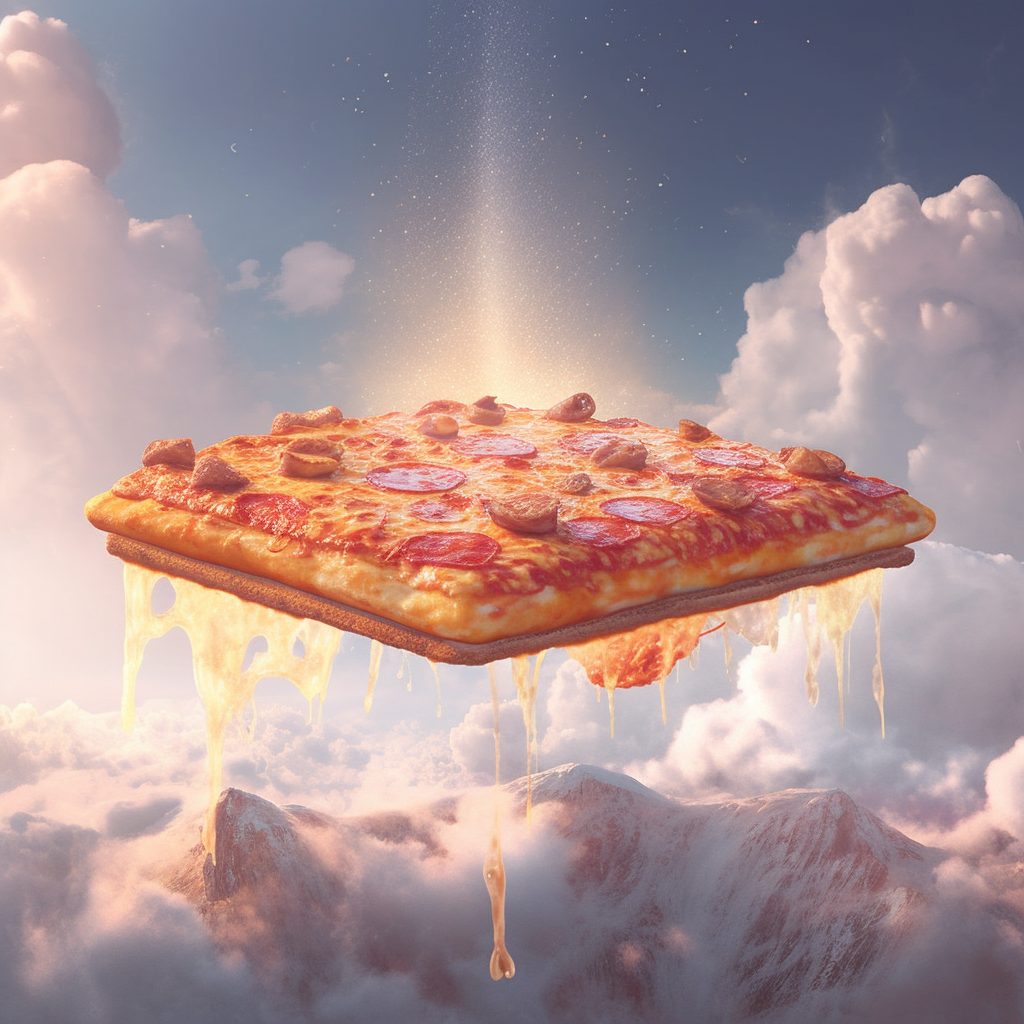 Hashrate Index Roundup: Bitcoin Pizza Day Edition 🍕
We're ringing in Bitcoin Pizza Day this year with all-time high difficulty and local lows for hashprice.
Happy Bitcoin Pizza Day, y'all!
13 years ago today, Florida man Laszlo Hanyecz spent what is now worth $268 million on two Papa Johns Pizzas. The 10,000 BTC pizza purchase is hallowed among Bitcoiners as the first ever in-person purchase with BTC, so naturally, every year on May 22, they get together and eat pizza, preferably purchasing it with BTC if they can.
Often lost in Hanyecz's hagiography, however, is that he made a much bigger impact on Bitcoin: He was the first person to discover GPU mining.

The sanctified Pizza Day purchase often overshadows this discovery. But in fact, Hanyecz's Pizza purchase – and the roughly 100,000 BTC he spent in total over the course of 2010-2011 on other pizzas and do-dads, as he told me in this Bitcoin Magazine interview back in 2019 –  may have come from a place of guilt. Namely, he felt like he was screwing with Satoshi's invention by introducing GPU mining too early on.
To put the purchase into perspective, at the current hashprice, it would take a miner with 1 EH/s of hashrate 3,678 days to mine 10,000 BTC, and it would take them 36,784 days to mine 100,000 BTC.
Read on in the post below to learn more about Hanyecz's introducing GPU mining to Bitcoin in 2010 (and what Satoshi had to say about it).
---
Bitcoin Mining Market Update
Now that today's history lesson is covered, here's a bit of market commentary.
Over the last 24 hours, transaction fee revenue has made up 7.32% of total mining revenue. This is still very high compared to the 1-3% average miners became accustomed to after China's mining ban, but it's much lower than it was during the BRC-20 minting mania.
And the reduction in fees is putting a damper on Bitcoin's hashprice, which is already under pressure from Bitcoin's mining difficulty setting an all-time high last week. Bitcoin's 7-day average hashrate also hit an all-time high of 372 EH/s last Tuesday, but it has tapered back since.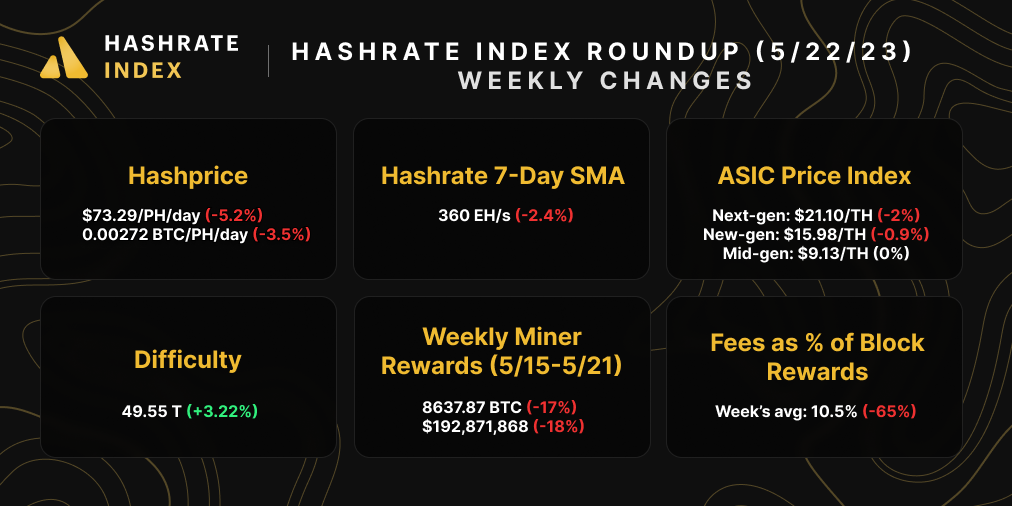 ---
Bitcoin Mining News
Here are last week's top headlines for Bitcoin mining news:
---
Sponsored by Luxor
Luxor's Antminer firmware is here! LuxOS provides all of the finetuning miners have come to love from custom firmware and more, including 45+ API commands to give miners complete control over their mining rigs. Visit Luxor's firmware page to learn more.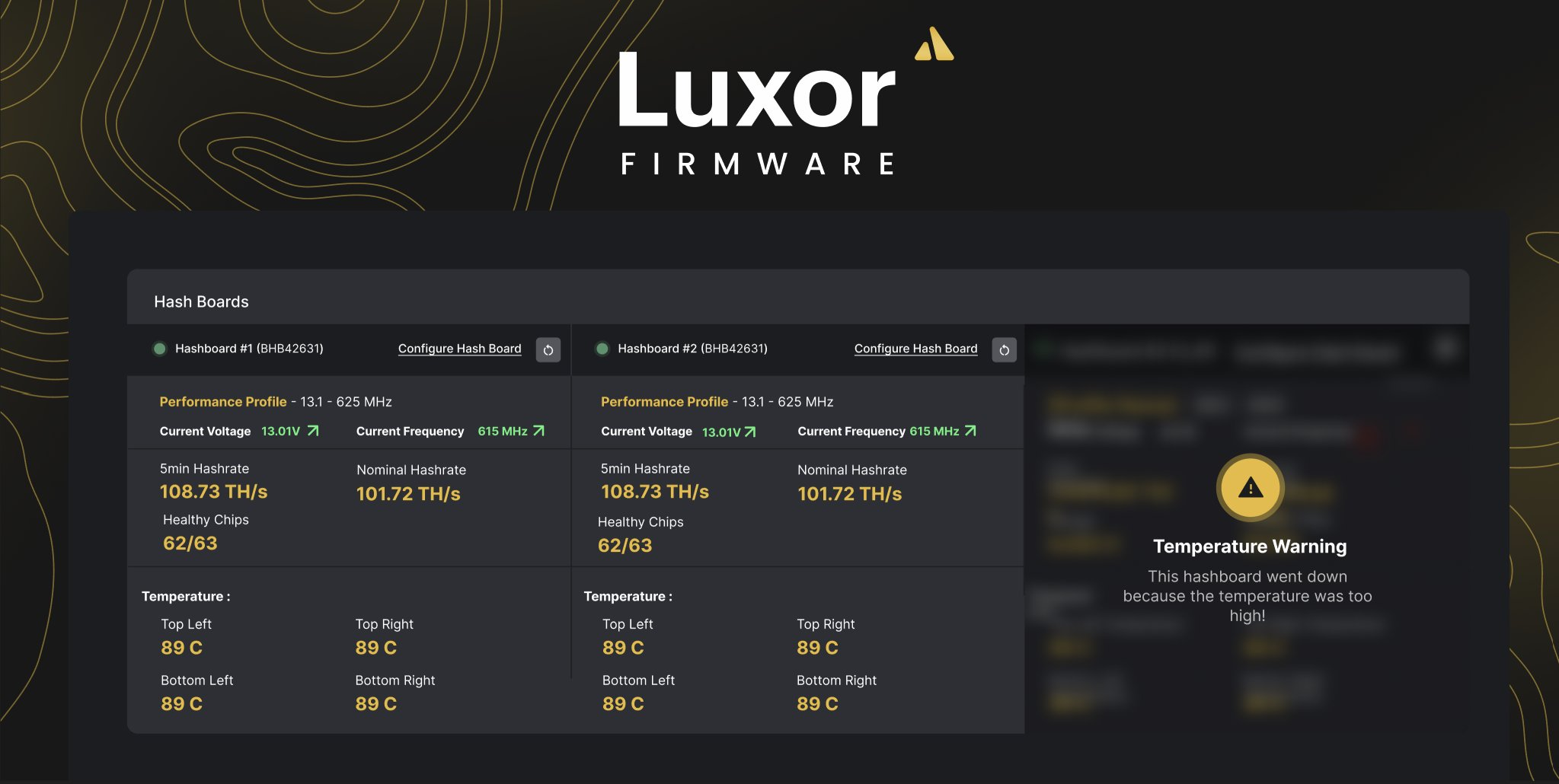 ---
Bitcoin Mining Stocks Update
Bitcoin mining stocks did well on the whole last week. Our Crypto Mining Stock Index rose a hardy 13%.
RIOT: $11.50 (+6.73%)
HUT: $1.98 (+3.76%)
BITF: $1.15 (+9.52%)
HIVE: $3.13 (+2.62%)
MARA: $9.29 (+1.52%)
CLSK: $4.32 (-2.25%)
ARBK: $1.17 (-7.14%)
IREN: $3.90 (0%)
WULF: $1.54 (-0.67%)
---
New From Hashrate Index
Bitcoin Mining Around the World: Finland
Finland is becoming an increasingly attractive location for bitcoin miners due to its growing electricity generation capacity and miners' possibilities of selling their waste heat to the country's sophisticated district heating network.
As the bitcoin mining industry faces obstacles in neighboring Sweden and Norway, it's refreshing to see growth opportunities in nearby Finland.
This article is the latest in our Bitcoin Mining Around the World series. Our previous articles cover Sweden, Norway, Iceland, Paraguay, Kyrgyzstan, and Kazakhstan.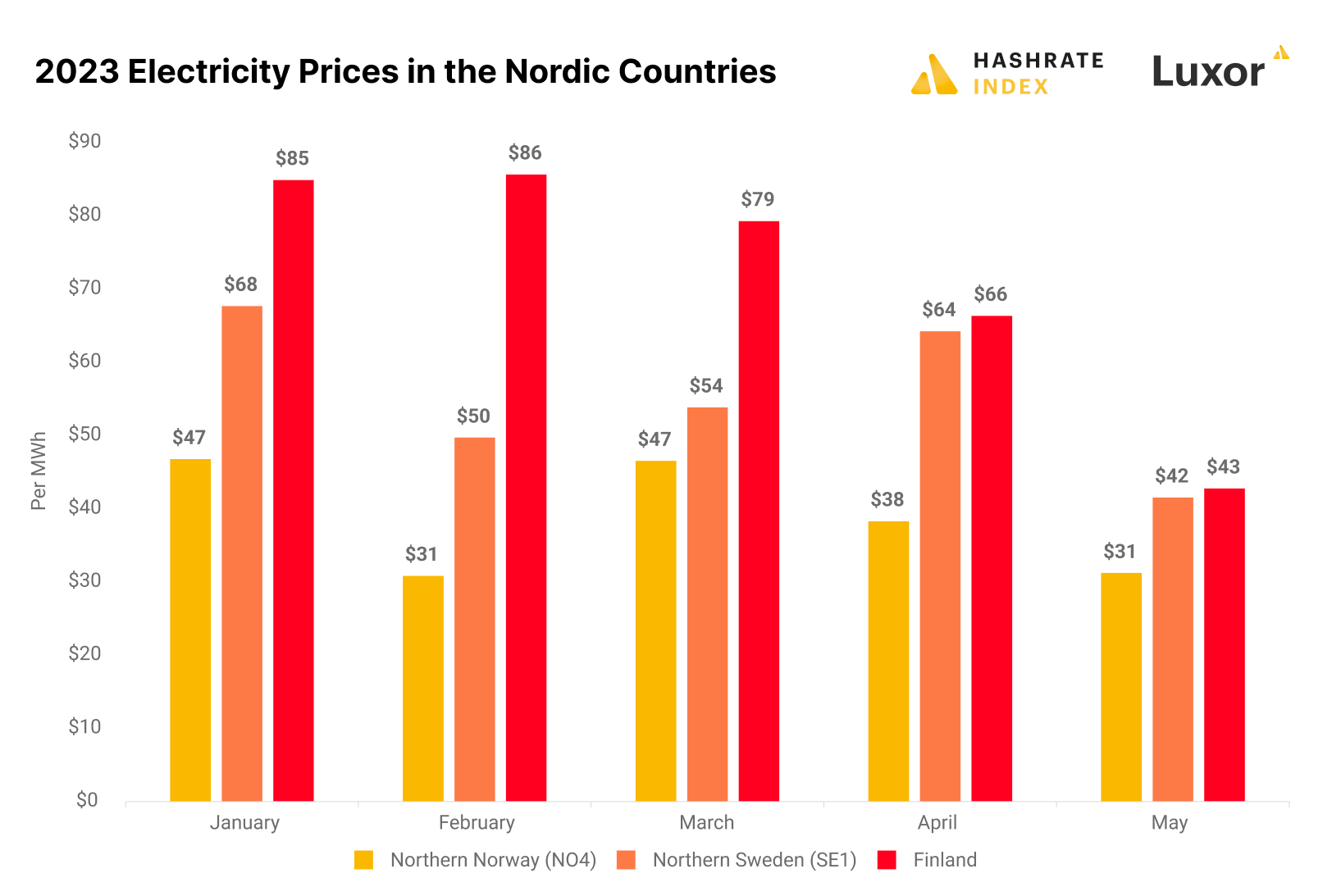 ---
Have a great week, and Happy Hashing!
Hashrate Index Newsletter
Join the newsletter to receive the latest updates in your inbox.
---