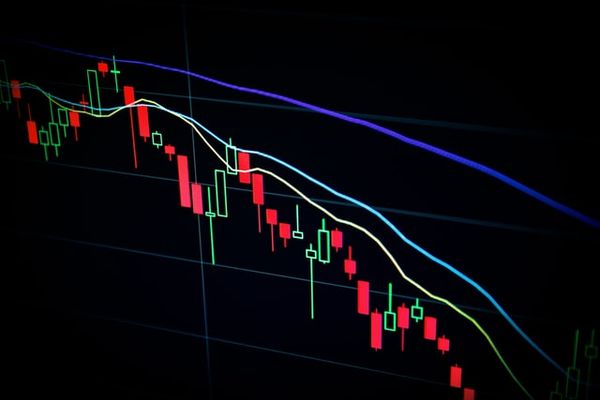 Crypto Mining Stocks Update 12/05/21
Crypto mining stocks took a turn for the worse this week with Bitcoin's price falling precipitously.
Crypto mining stocks were hit hard this week in response to Bitcoin's price tumbling.
The public mining space sold off rapidly as Bitcoin ended a rough trading week, settling to $54k at the closing bell and trending further downward over the weekend to $47k.
November operational updates from the likes of Marathon, Hut8, Bitfarms, and Marathon and Digihost were released this week in addition to a few deal announcements. Cincinnati based miner Griid Infrastructure announced a deal to go public via SPAC with Adit EdTech Acquisition Corp with an implied $3.3BN valuation. Additionally, Riot Blockchain announced the acquisition of ESS Metron, an electrical systems engineering company, which is already a key supplier to Riot and has been assisting them in their Whinstone buildout.
Bitcoin Mining Market Snapshot
With Bitcoin's price battered and bruised, crypto mining stocks were also pummeled this week, with very few actually posting positive gains week-over-week.
The indices were obviously down this week, as well, though they sustained more reasonable losses than some of the larger public companies, which lost a third of their value of the week.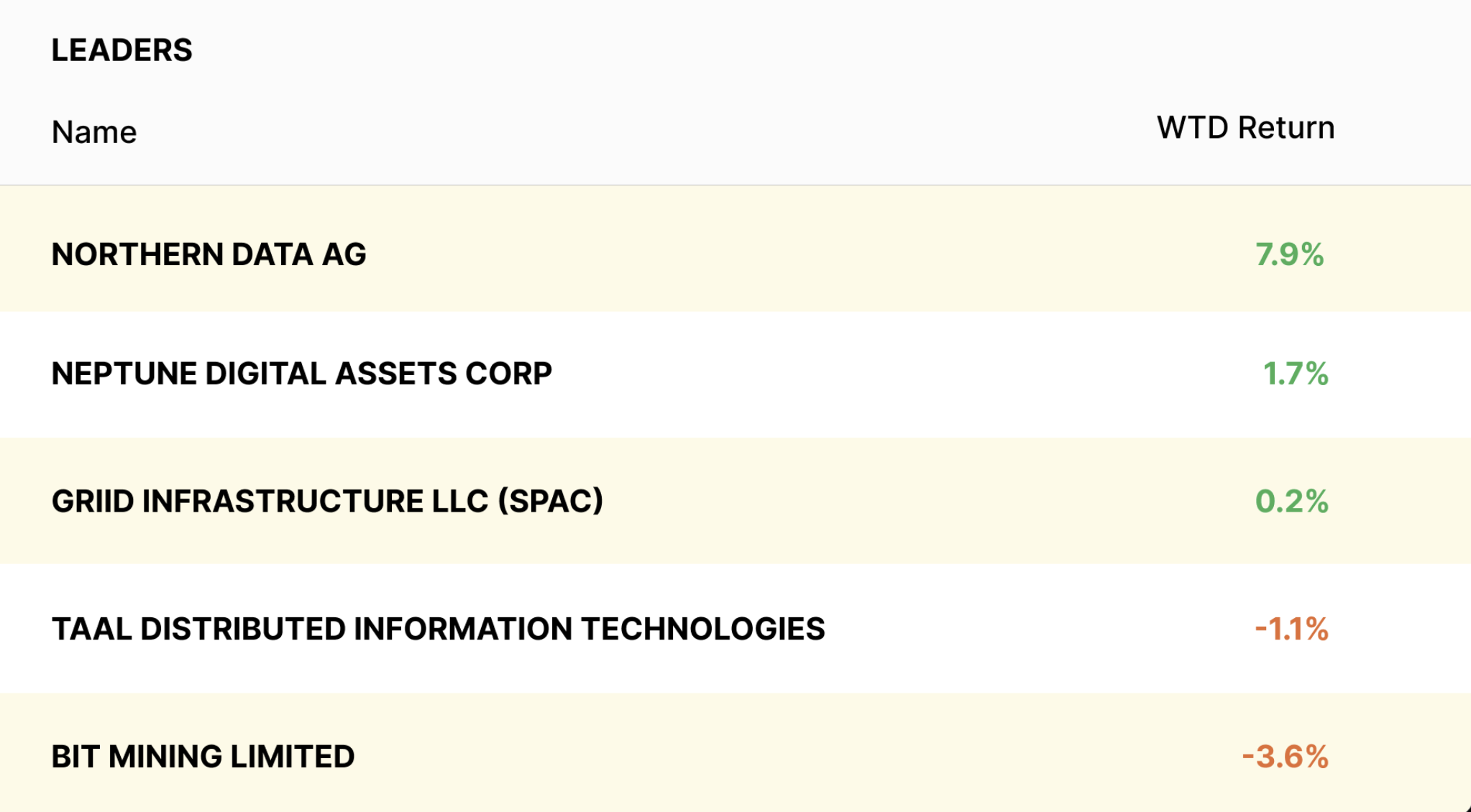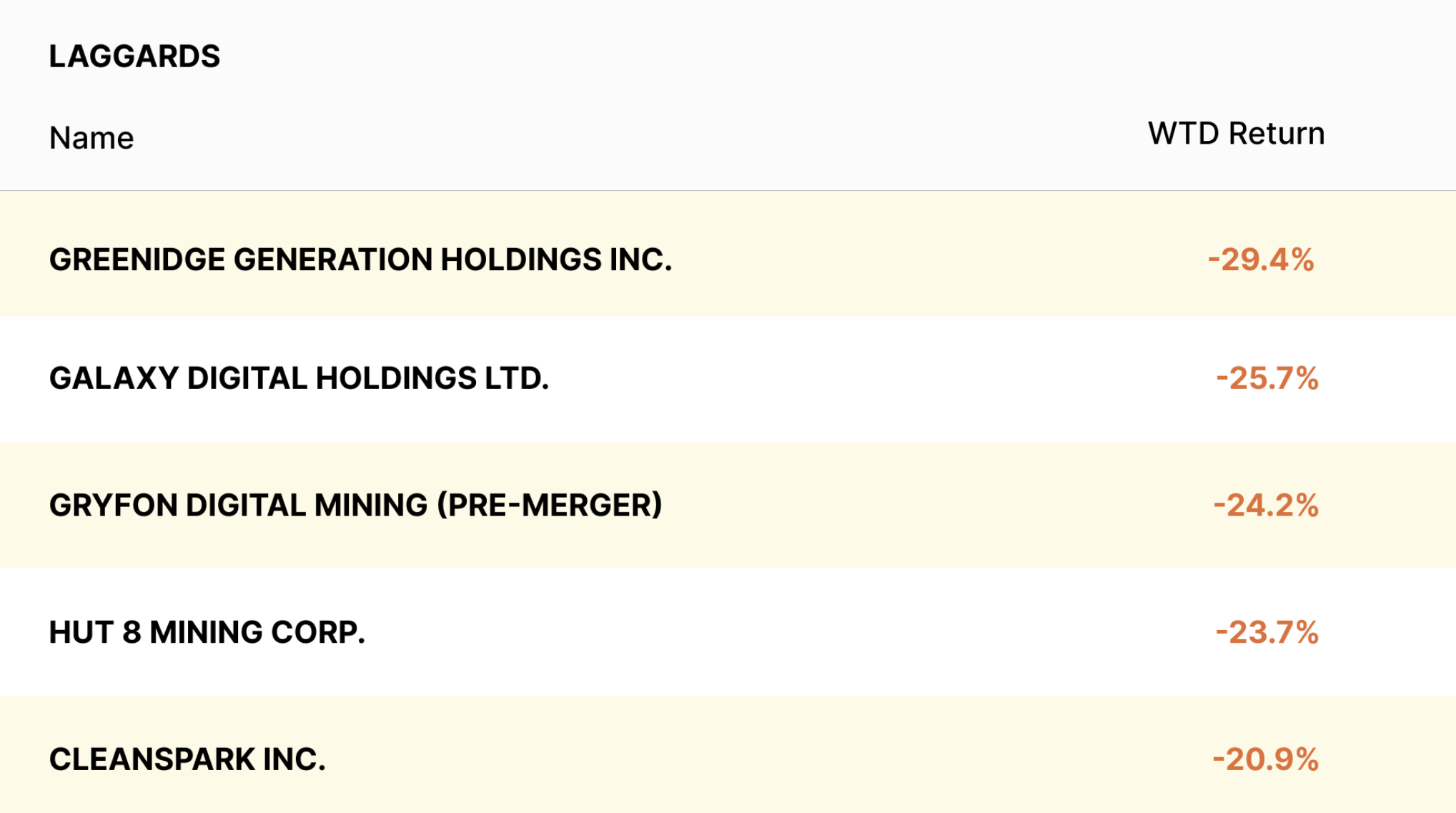 Bitcoin Mining News
Header image by Maxim Hopman via Unsplash
Hashrate Index Newsletter
Join the newsletter to receive the latest updates in your inbox.
---