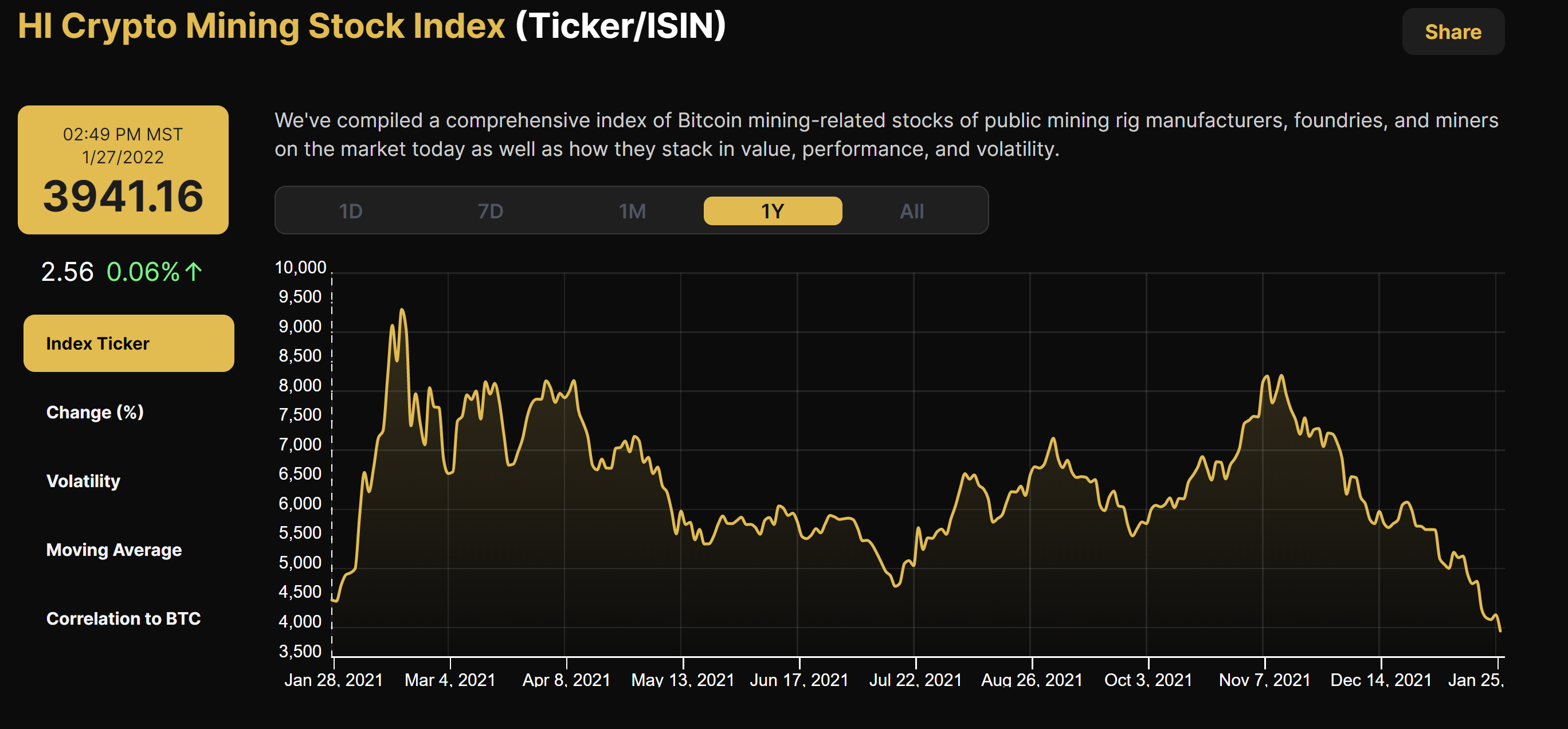 Crypto Mining Stock Update 1/28/22
Crypto mining stocks are coming off another rough trading week, with no stocks rising in price.
Bitcoin struggled to find direction during the week as mining stocks continued to slump. Trading was choppy and very sensitive to Fed comments. In corporate news, Greenridge announced details of its new Spartanburg site, and Marathon Digital announced a new Chief Technology Officer.
Notably, for the second week in a row, no crypto mining stocks experienced positive price action over the week.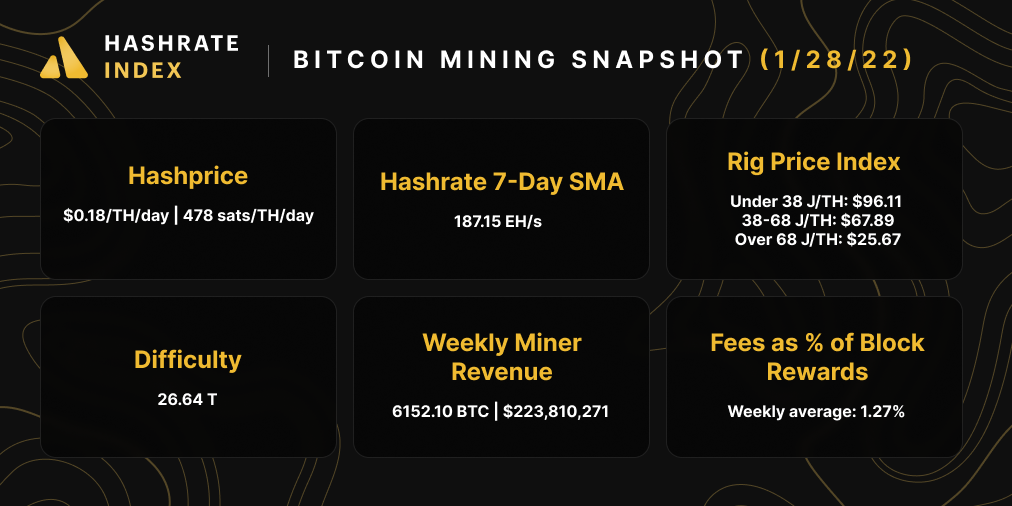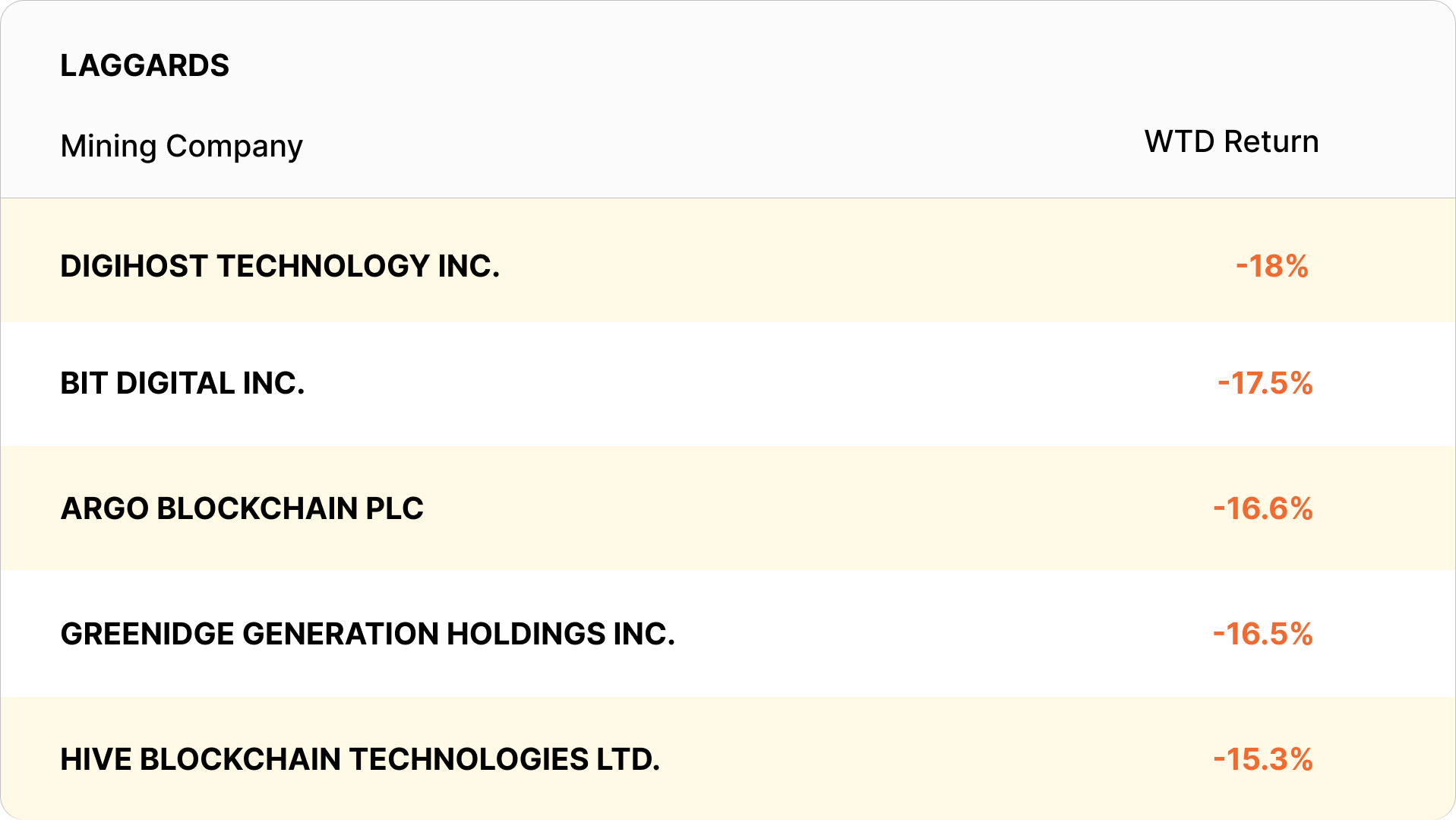 Crypto Mining News
Hashrate Index Newsletter
Join the newsletter to receive the latest updates in your inbox.
---