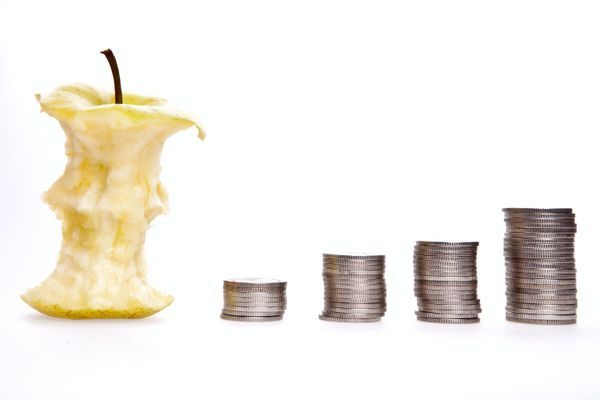 North American Bitcoin Miners Cash In On China Hashrate Exodus in Q2
Public miners in North America are raking in the profits following China's mining ban.
Public North American miners are riding the gravy train following China's hashrate exodus.
Some of the biggest players in the industry released their Q2 financials last week. They're all cashing in on the Great Hashrate Migration, as mining profitability is nearly where it was when bitcoin hit its all time high this Spring, but the network's hashrate is at levels last seen in the Summer of 2020 when Bitcoin was just above $10k.
We've been seeing the effects of this profitability in the prices of the stocks themselves and across popular indices, like Viridi Fund's recently-launched crypto mining ETF and in our own Crypto Mining Stock Index.
Below are the Q2 earnings and bitcoin production for 5 of the largest publicly traded miners (in alphabetical order):
Argo Blockchain
U.K.-based Argo Blockchain, which has facilities in Canada, earned $24.45 million over Q2, and its revenue for the first half of 2021 increased 179% from the same period last year. The group mined 489 bitcoin in Q2 vs 387 in the prior quarter.
Bitfarms
Another Canadian miner, Bitfarms, pulled in $36.6 million in Q2 of 2021 as opposed to $7.3 million in Q2 last year. This equates to Bitfarms minting 758 bitcoin over the quarter, whereas it mined 598 in the prior quarter.
Hut 8
Canadian firm Hut 8 raked in $27 million in Q2 of 2021, a 265% increase from the $7.3 million it earned in Q2 of 2020. The firm mined 553 bitcoin over the course of the quarter compared to 539 in Q1.
Marathon Digital Holdings
Marathon Digital Holdings took in $29.3 million in Q2 of this year, a whopping 10,147% increase from the $286,000 it earned in Q2 2020. Marathon minted 654 bitcoin over the quarter, a sizeable increase from the 192 it mined in Q1.
Riot Blockchain
Riot has not released its Q2 financials yet, but we do have figures on its quarterly bitcoin production. The U.S. miner minted 676 bitcoin over Q2, versus 491 in the first quarter of the new year.
July Mining Production Sets Stage for Even More Profitable Q3
Perhaps it goes without saying, but each of these miners has been aggressively adding to their ASIC fleets while also building out their operational capacity this year, and this expansion factors into their increased production. Still, their Chinese counterparts would have been expanding in step (if not more quickly) were they still online, so the reduced competition is no doubt improving bottom-lines.
In fact, we can observe the impact of the exodus even more clearly when we observe the number of coins each firm produced this July
Argo: 225 BTC
Bitfarms: 391 BTC
Hut 8: 300 BTC
Marathon: 442 BTC
Riot: 444 BTC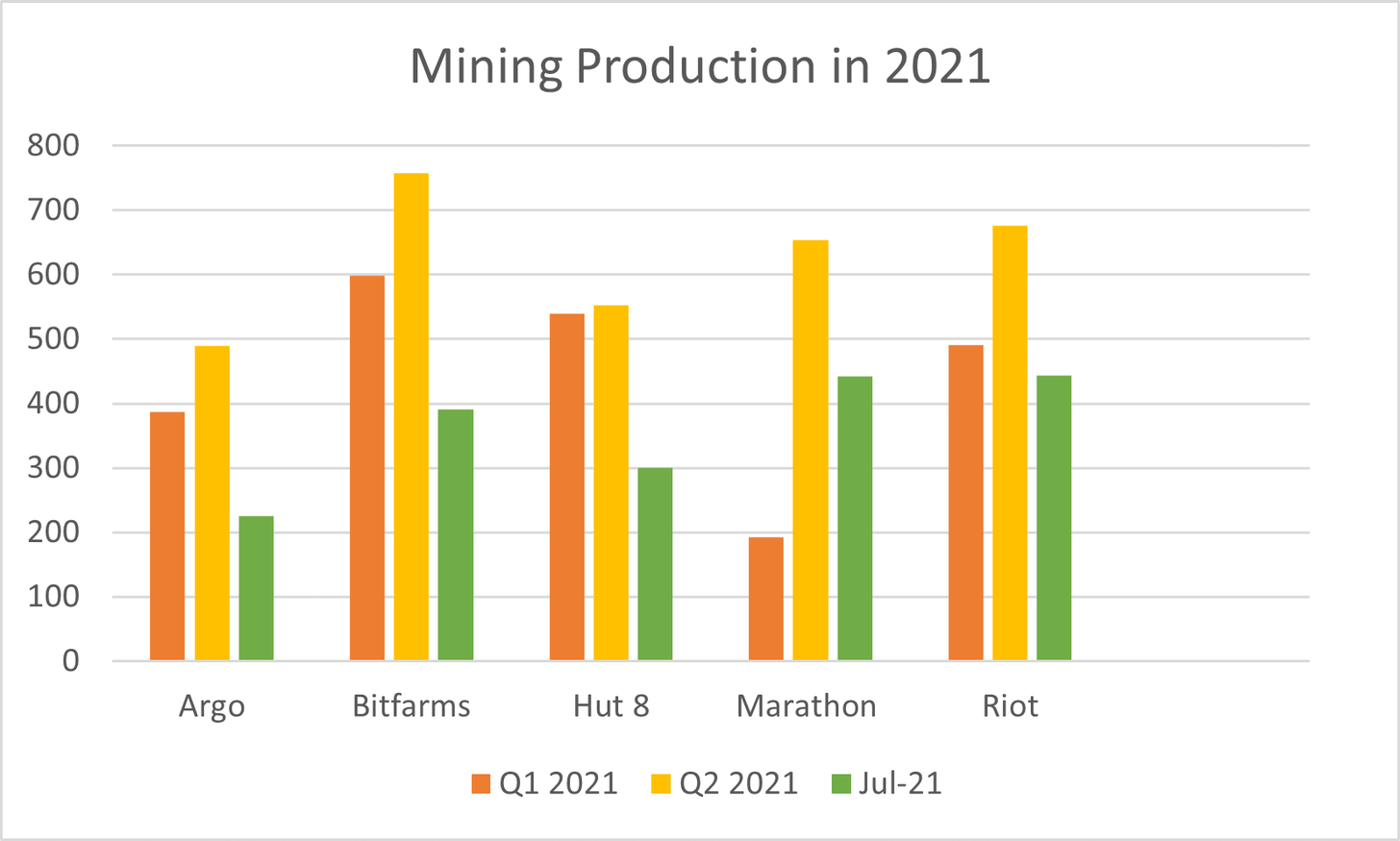 As new ASICs come online throughout the year and these big players build out more rack space to accompany the hundreds of thousands of machines they have waiting on the sidelines, Q3's financials could be more explosive still.
Hashrate Index Newsletter
Join the newsletter to receive the latest updates in your inbox.
---