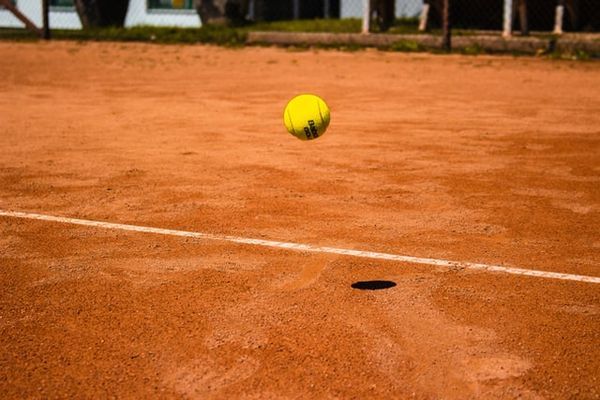 Bitcoin ASIC Prices Rebound from Yearly Lows
Prices for new and second generation machines rose substantially over the month of July. Was June the bottom of the ASIC secondary market?
Bitcoin ASIC prices rose last month for the first time all summer, potentially signaling that a bottom for the secondary market could be in.
Prices for the most popular machines peaked in March before going into freefall for the remainder of the spring and most of the summer. China's mining crackdown, in addition to the related bitcoin market sell-off, fueled the fire-sale.
That selling is cooling off now, and we've witnessed a notable bounce in prices on our Hashrate Index. With the exception of the Antminer S9, Some of the market's most popular ASICs, for instance, rose significantly in price from the end of June to the end of July:
S9: $355 (-3.2%)
S17: $3,097 (15%)
S19: $7,500 (12.4%)
M20: $3,487 (17%)
M30: $7,079 (10.4%)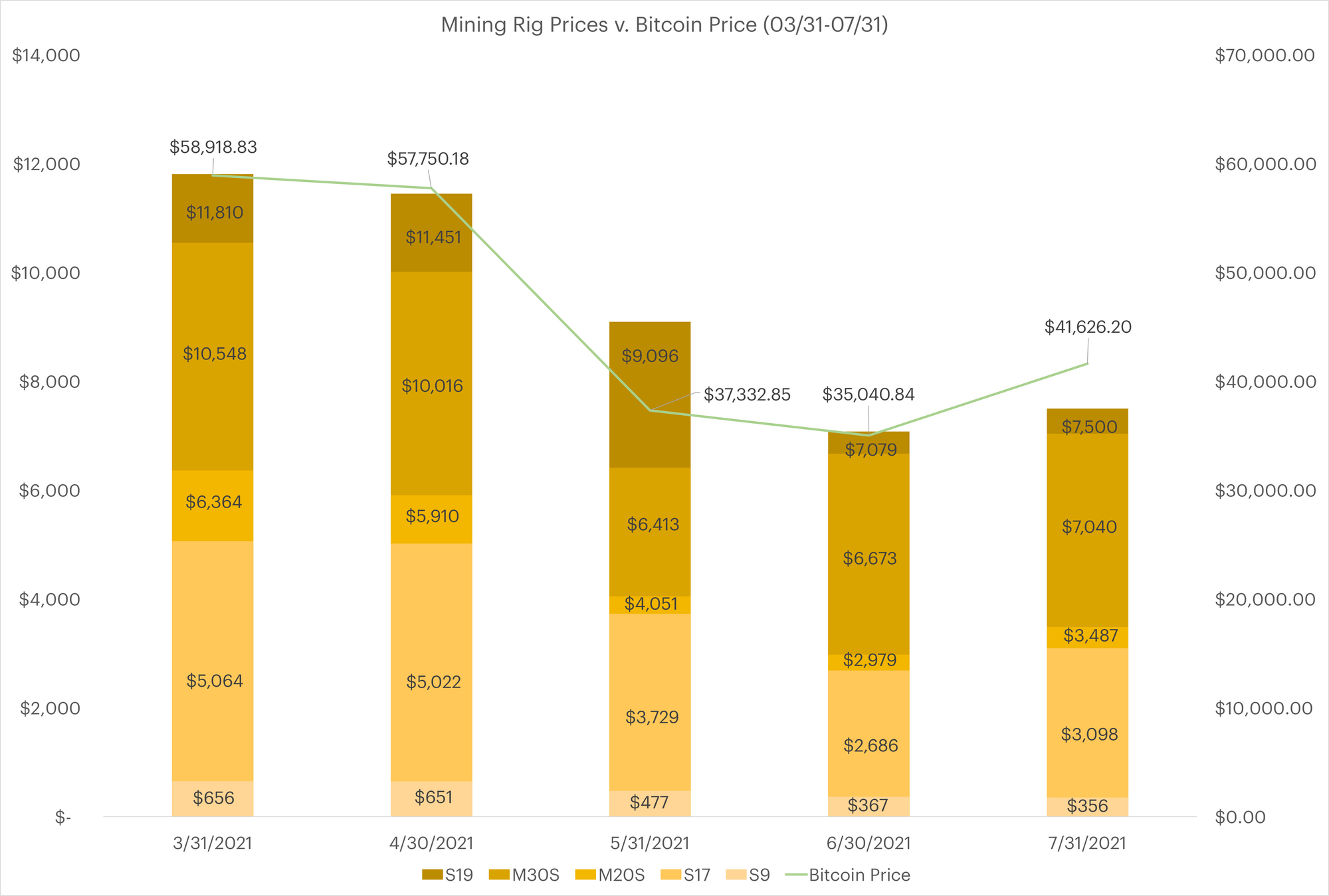 With Bitcoin's price on the uptick and flirting with $40,000, the secondary ASIC market is no doubt profiting from this positive price action. But the recent move in ASIC pricing, particularly for newer generation machines, is also thanks to a flurry of buying from miners in jurisdictions like the U.S. and Canada which stand to absorb a lot of the hashrate that is migrating away from China.
It may be too early to say for sure, but it's probable that June marked yearly lows for the ASIC resale market. Price may dip still from here, but barring a massive sell-off in bitcoin's price, we expect prices to continue to recover from these levels throughout the remainder of the year.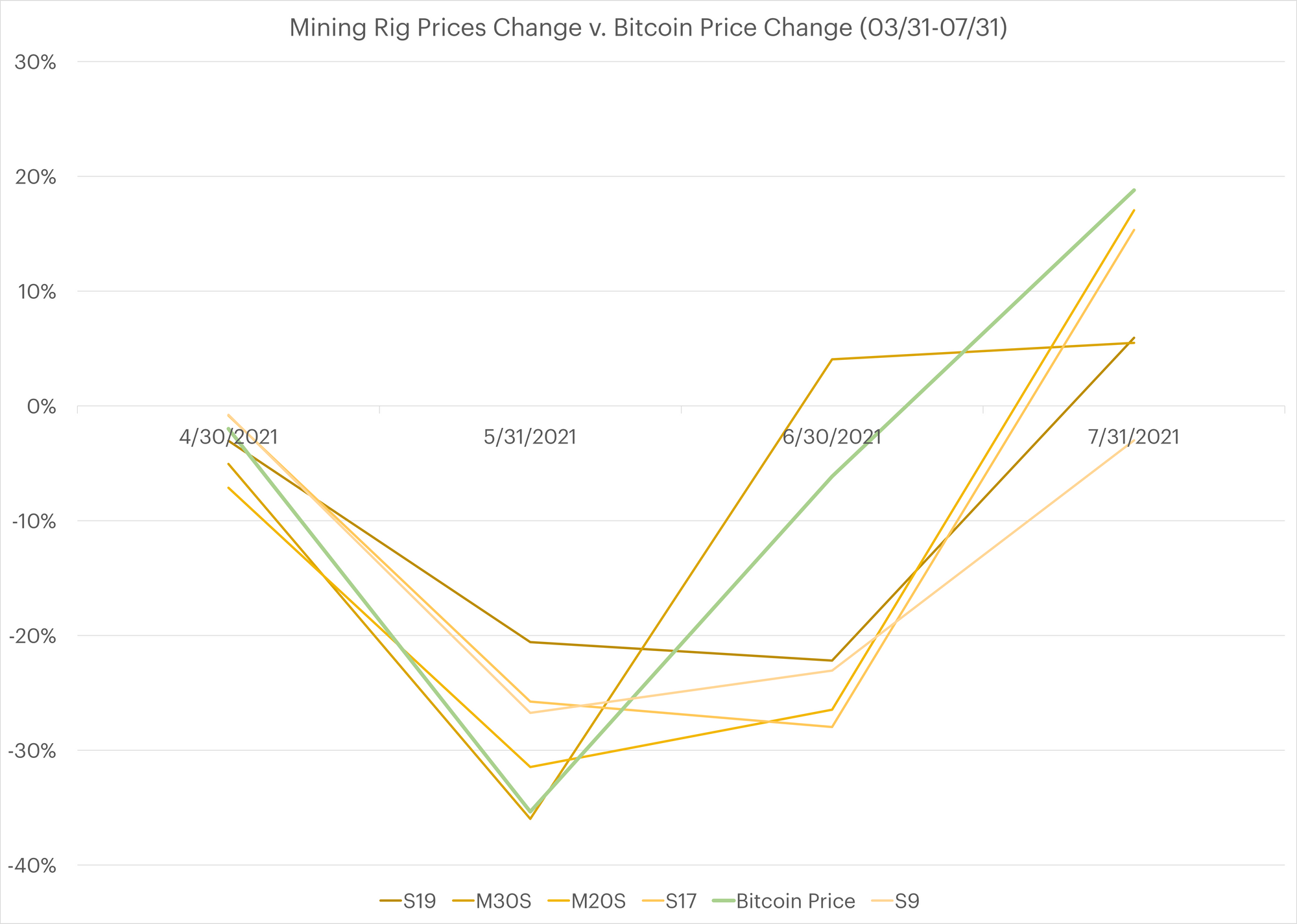 Image by Samuel-Elias Nadler vis Unsplash
Hashrate Index Newsletter
Join the newsletter to receive the latest updates in your inbox.
---