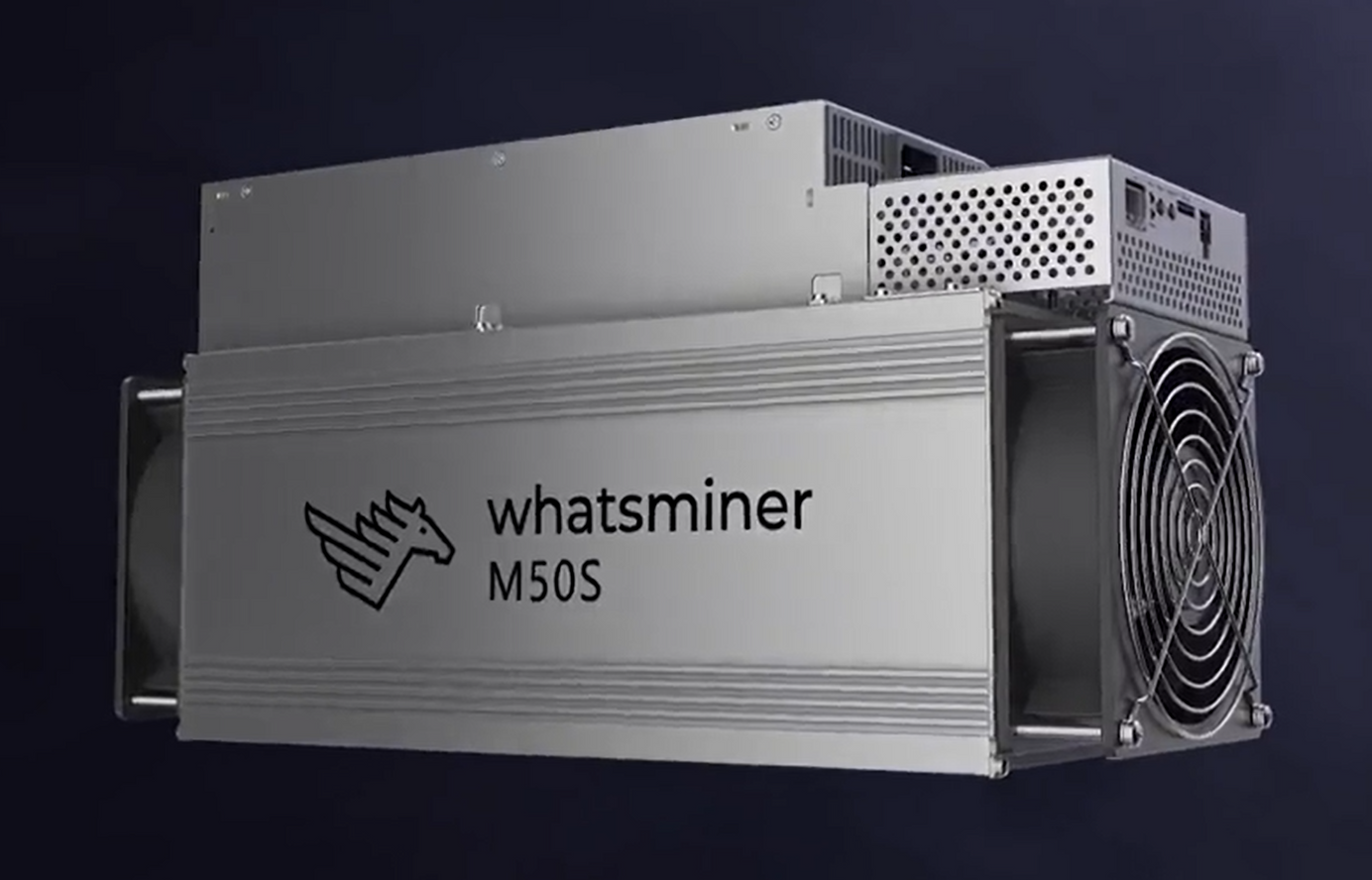 What is MicroBT's Whatsminer M50s and Whatsminer M50?
Here's how the Whatsminer M50's hashrate and efficiency stack up against other new-generation bitcoin miners.
In a video presented to the Bitcoin 2022 Mining Stage on the first day of the conference, Jordan Chen, COO of MicroBT, announced the Whatsminer M50 series.
Many expected MicroBT's announcement for the M50 series, seeing as the company will want to keep up with Bitmain, which announced the Antminer S19XP back in November 2021. The Whatsminer M50 is the next weapon in the battle between Bitmain and MicroBT, with MicroBT fans hoping that the Whatsminer M50 series lives up to the M30's reliability.
Whatsminer M50s and Whatsminer M50 Hashrate and Efficiency
The Whatsminer M50s clocks in at 126 TH/s with an efficiency of 26.0 J/TH and the Whatsminer M50 comes in at 114 TH/s with an efficiency of 29.0 J/TH. The latter is only a slight improvement over the Whatsminer M30s++.
It is yet to be seen whether the S19XP's are reliable machines when consistently hashing at 140 TH/s (a live demo at Bitmain's Mining Summit in Dubai last year showed 130 TH/s). If the S19 XP's specs aren't as advertised, MicroBT will have a good opportunity to promote the M50s and M50 series.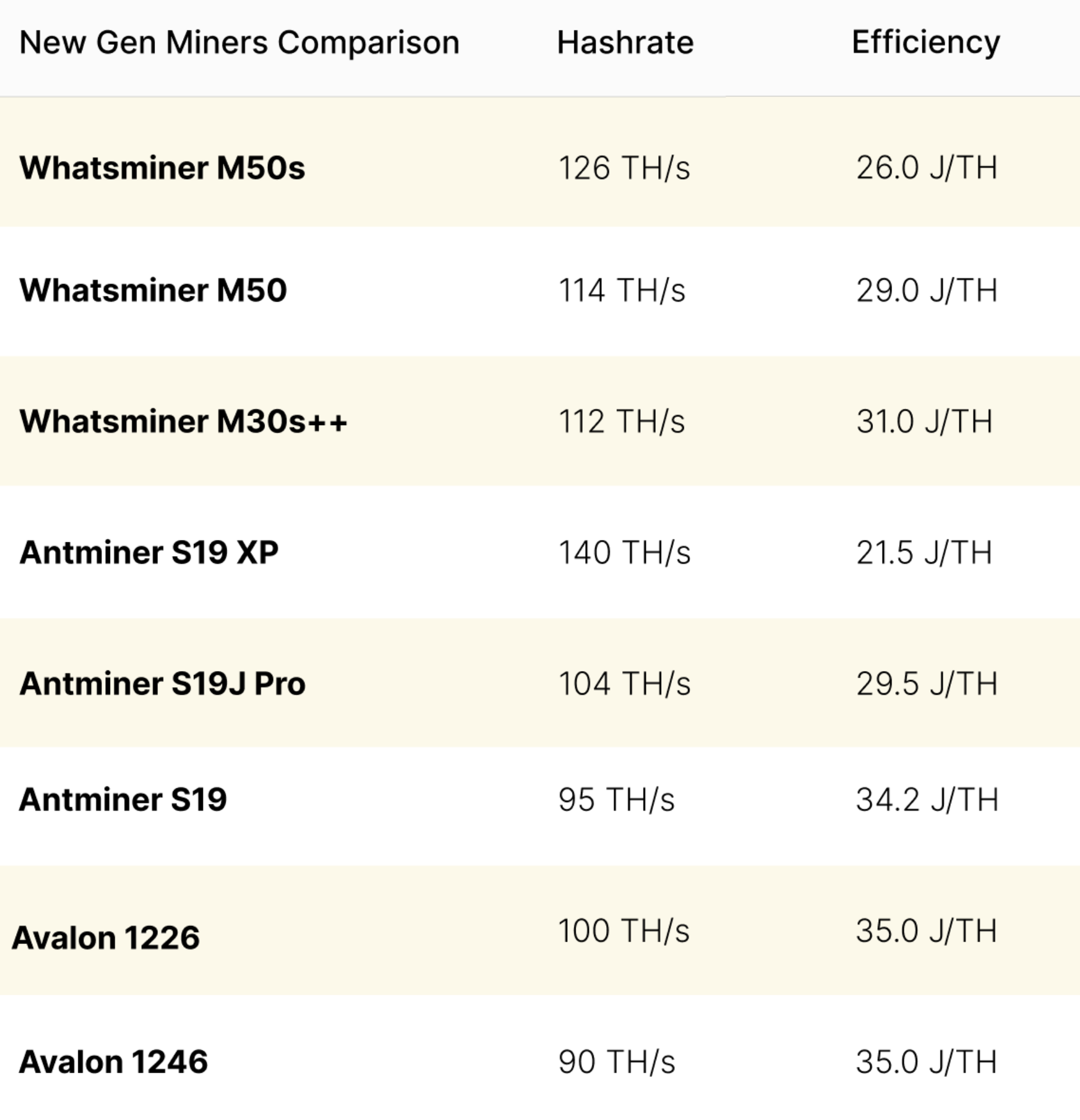 Whatsminer M50 Profitability
Assuming the Whatsminer M50's specs hold up when the model begins hashing, the Whatsminer M50's profitability will be greater than older new-gen ASICs like the S19j pro, but it won't match the S19 XP's profitability.
At the time of publication, the Whatsminer M50s can earn roughly $21 per day in revenue.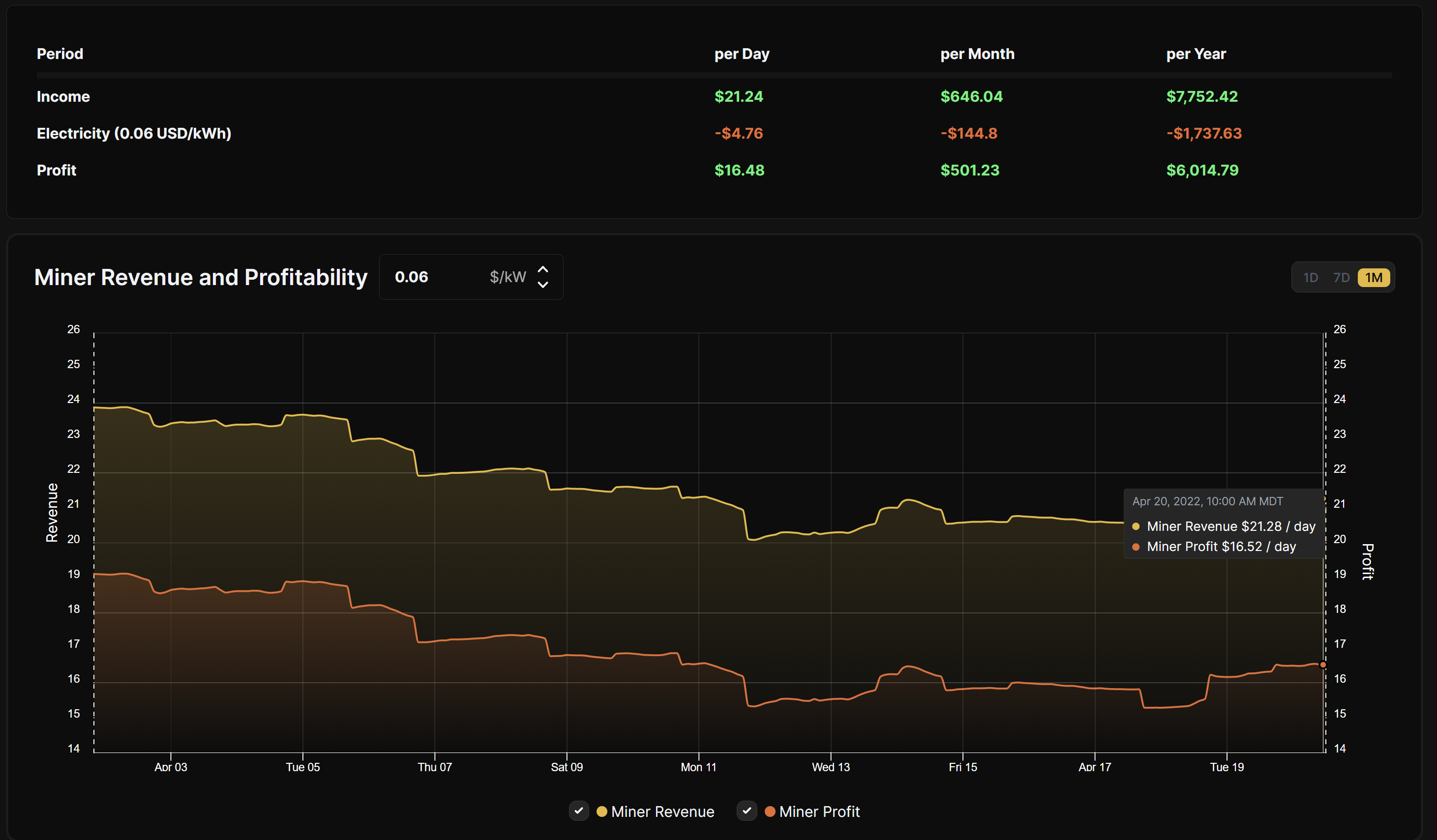 Hashrate Index Newsletter
Join the newsletter to receive the latest updates in your inbox.
---