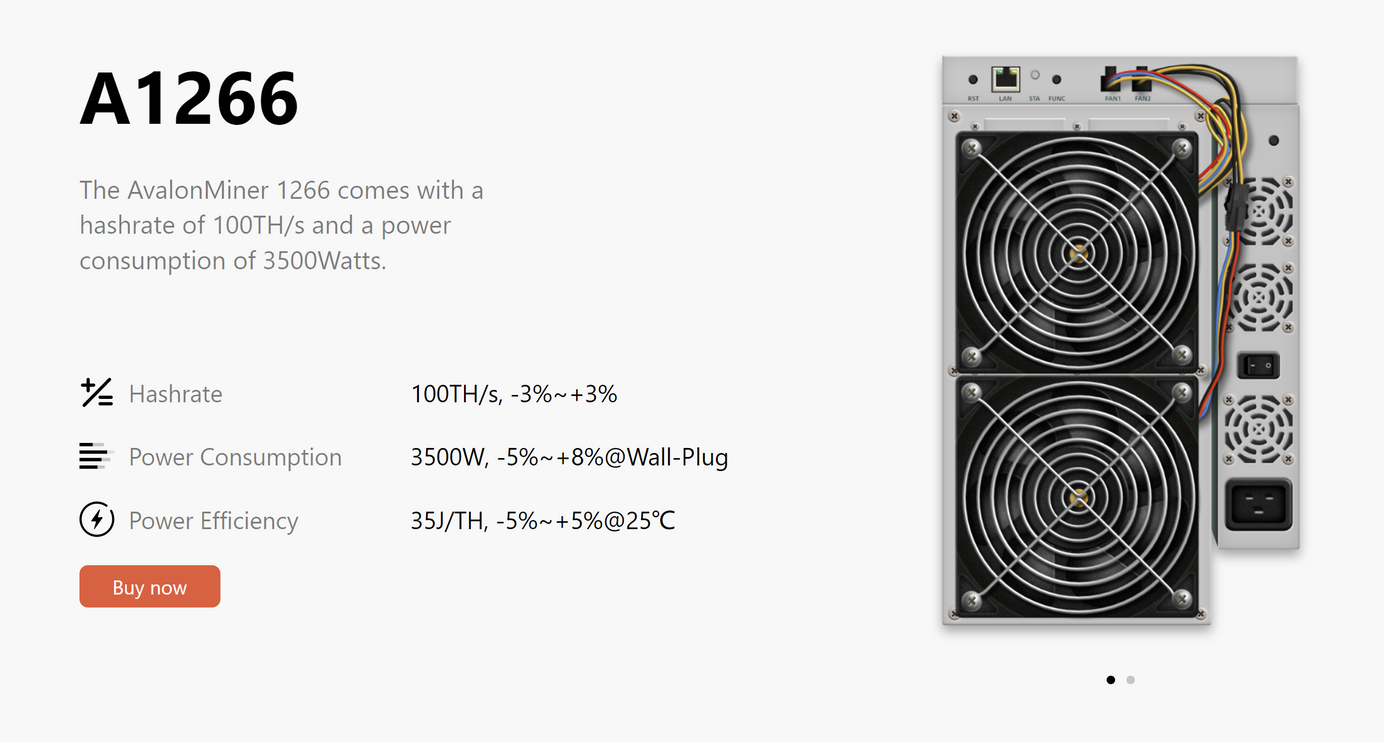 What is Canaan's Avalon 1266 Bitcoin Miner?
What is the Avalon 1266's hashrate and profitability? Everything you need to know about Canaan's newest bitcoin miner.
Taking advantage of an audience of over 20,000 at Bitcoin 2022 in Miami, ASIC bitcoin miner manufacturer Canaan shared details regarding its new machine, the Avalon 1266. According to the release, the Avalon 1266 will produce 100TH/s with an efficiency of 35 W/TH. The machine series is the successor of the Avalon 1246 miner, which produces 90TH/s with a 38.0 W/TH efficiency.
Avalon 1266 Hashrate and Efficiency
The Avalon 1266 has a higher hashrate capacity and greater efficiency than Bitmain's original Antminer S19 and MicroBT's original Whatsminer M30, but the machine lags behind newer iterations of the S19 and M30 series.
The Avalon 1266 has a lower hashing capacity and efficiency rating than both Bitmain's Antminer S19j Pro and Antminer S19XP. Along with pacing behind Bitmain, the Avalon 1266 also falls behind MicroBT's Whatsminer M30s++ and the newly announced Whatsminer M50 in terms of efficiency rating and hashrate capacity.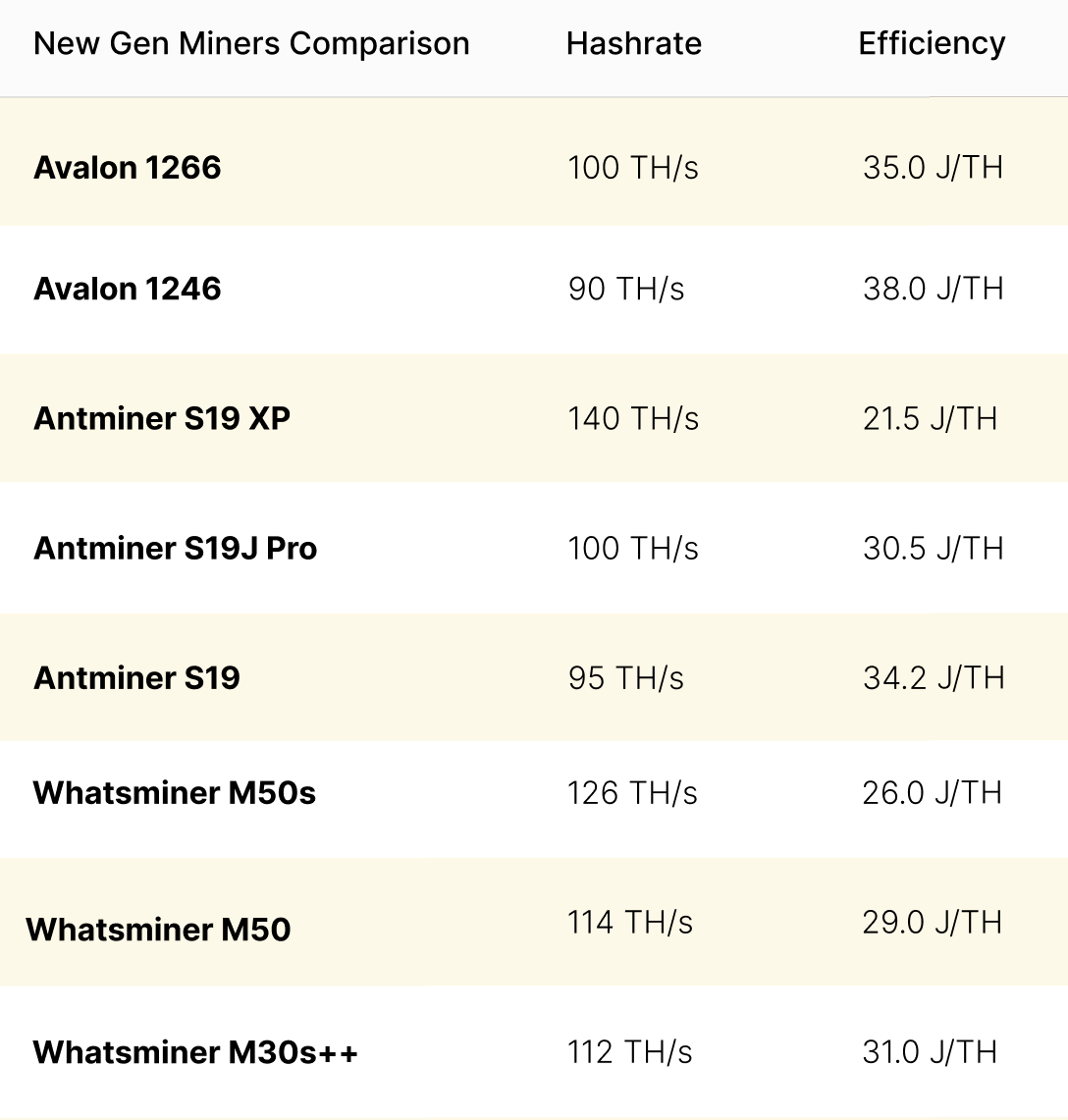 Avalon 1266 Profitability
It's unlikely that Canaan can produce enough machines at a competitive selling price to make a dent in Bitmain and MicroBT's market share. Canaan will also have to compete with new North American entrants such as Intel (which has pre-order contracts with large public and private miners) and Blockstream.
Though the outlook may look challenging, if Canaan can successfully infiltrate the rapidly expanding North American mining market and establish a niche market share they will be able to succeed. Below you can see how the Avalon 1266 stacks up versus other machines.
All calculations below are based on a ~$0.1650/TH/day hashprice upon publication and an electricity cost of $0.06/kWh.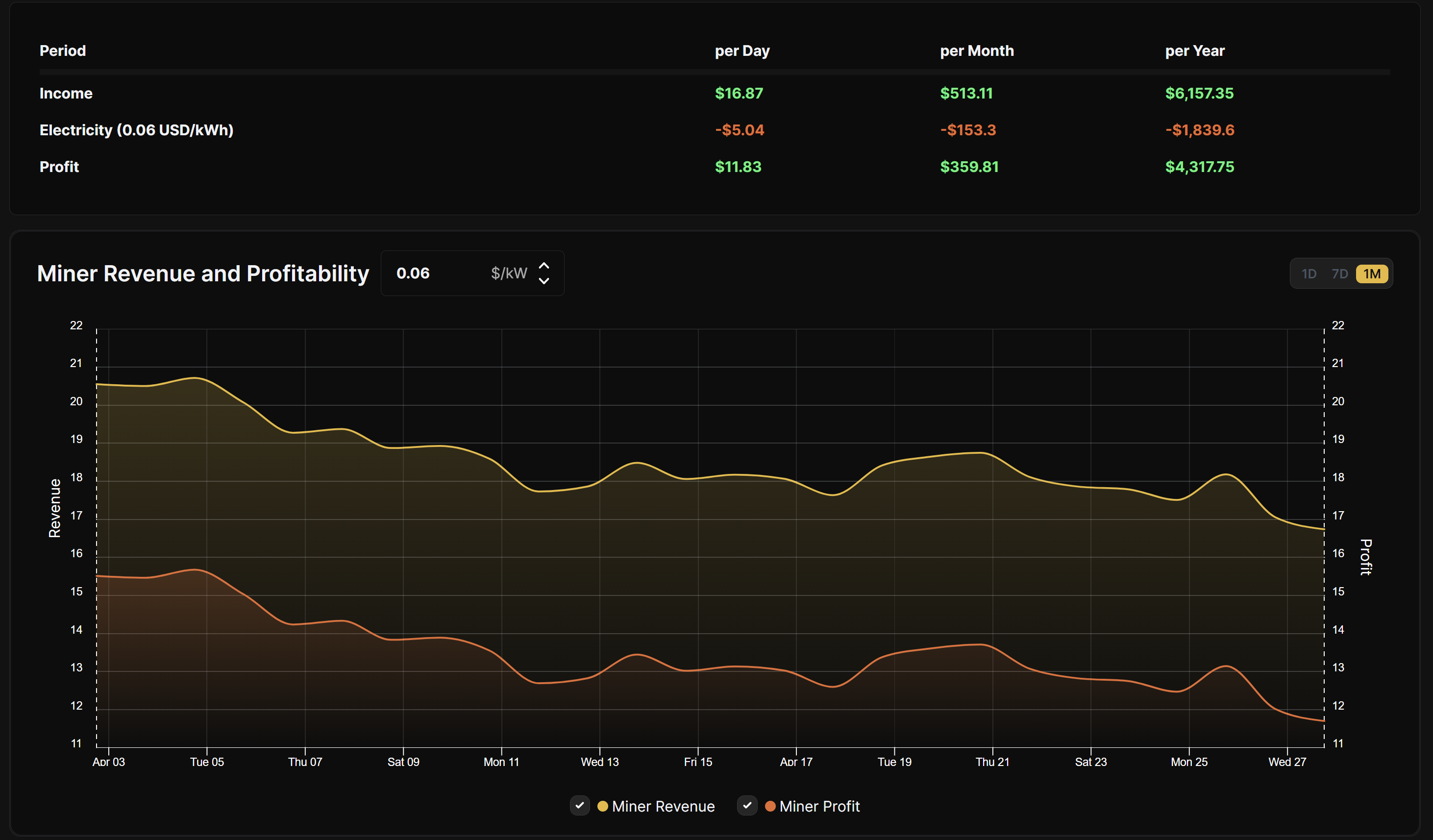 Hashrate Index Newsletter
Join the newsletter to receive the latest updates in your inbox.
---