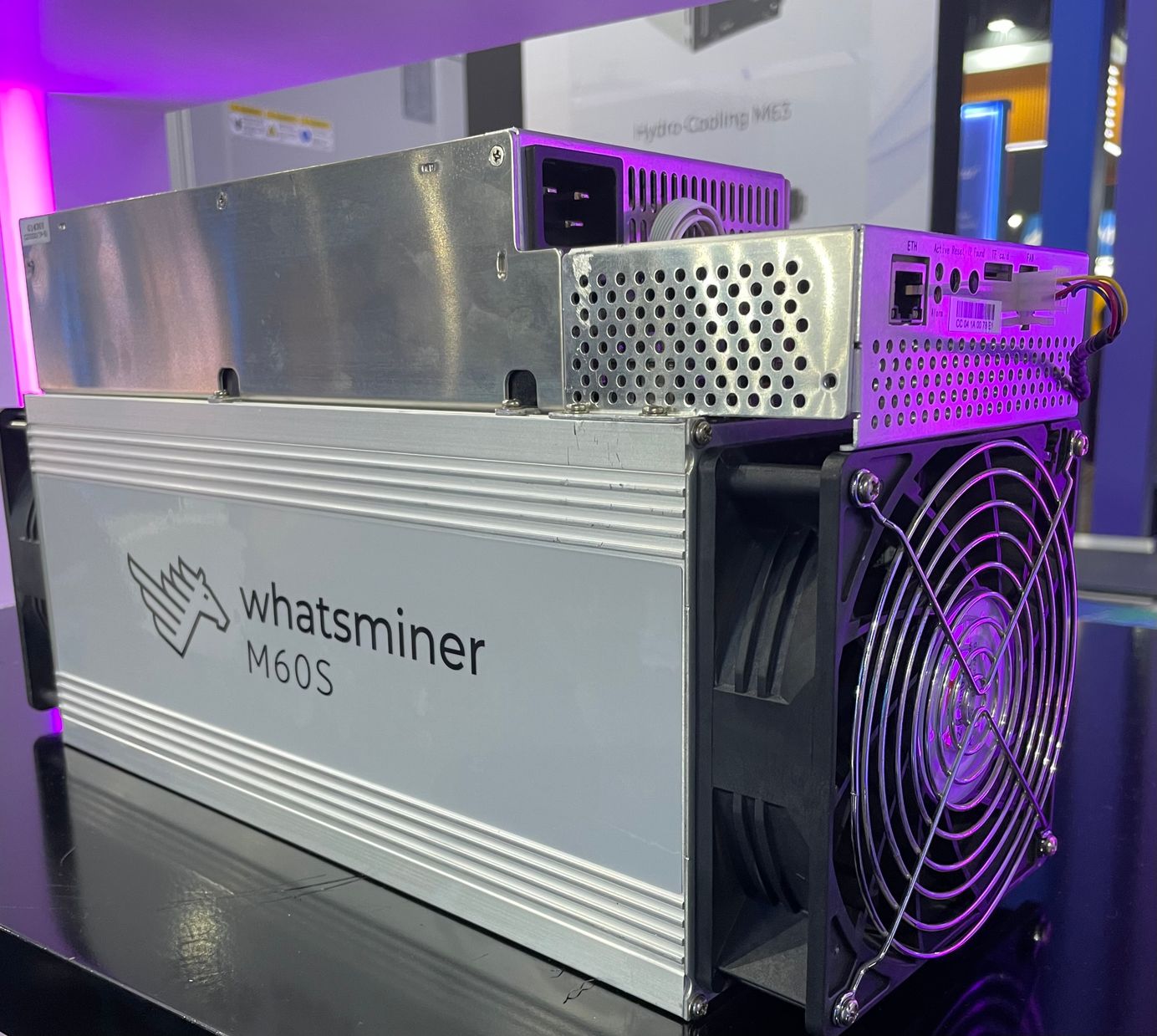 Luxor RFQ October Insights: As Number Go Up, ASIC Miner Prices Go Up Too
ASIC miner prices are recovering from all-time lows following the October hashprice rally.
The Uptober meme lives on.
Bitcoin had a killer October, gaining upwards of 27% and closing the month at $34,500. Miners are rejoicing at the boost this has given to hashprice. Case in point, hashprice started the month at $60/PH/day and finished it around $71/PH/day — and all of this despite two positive difficulty adjustments in October. In addition to the support from Bitcoin's price rise, an increase in transaction fees bolstered hashprice, as well (miners can thank the Ordinals crowd for that).
With the rise in hashprice came a welcomed increase in ASIC demand, which kept the Luxor ASIC Trading Desk team busy all month long. For instance, Luxor's RFQ cleared 3,826 ASICs in October, a 128.7% increase in ASIC volume from September.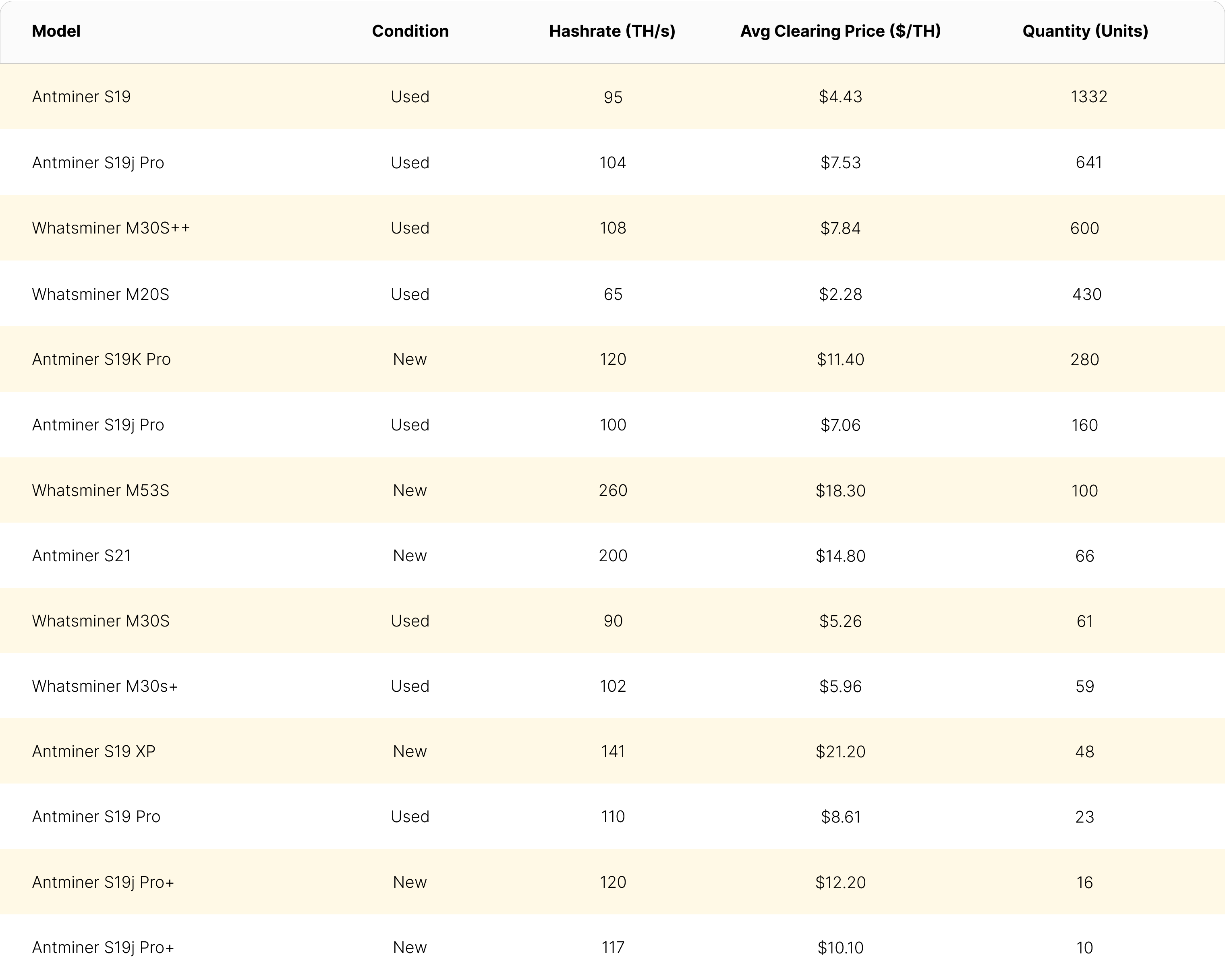 As we saw in September, the used S19 (95 TH/s) was the headliner with 1,332 units sold, and used S19j Pros were the runner up for most popular ASIC of the month. Although buy-side demand for S19k Pro featured big numbers, only 280 units were closed through the RFQ as buyers and sellers had a hard time matching up on price; we expect to move many more S19k Pros in November.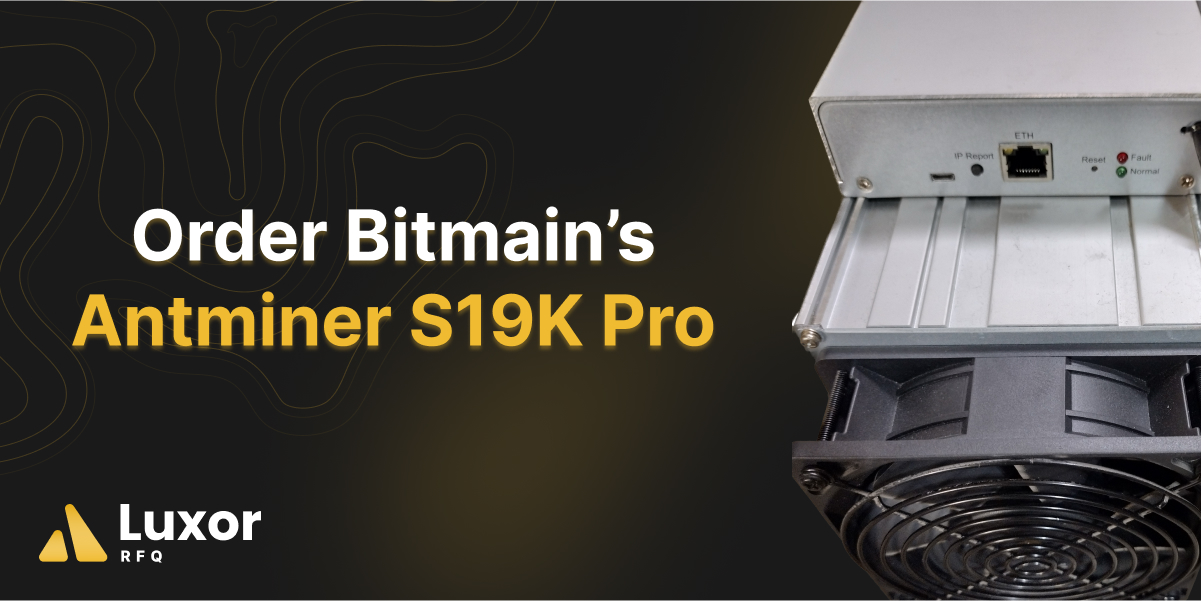 Finally, used Whatsminers were hot this month, with trading volume up 146.5% from September. Used M30S++ models were in high demand with OTC and RFQ volume totaling over 900 units traded. Other models like the M20S and M30S saw some action as well.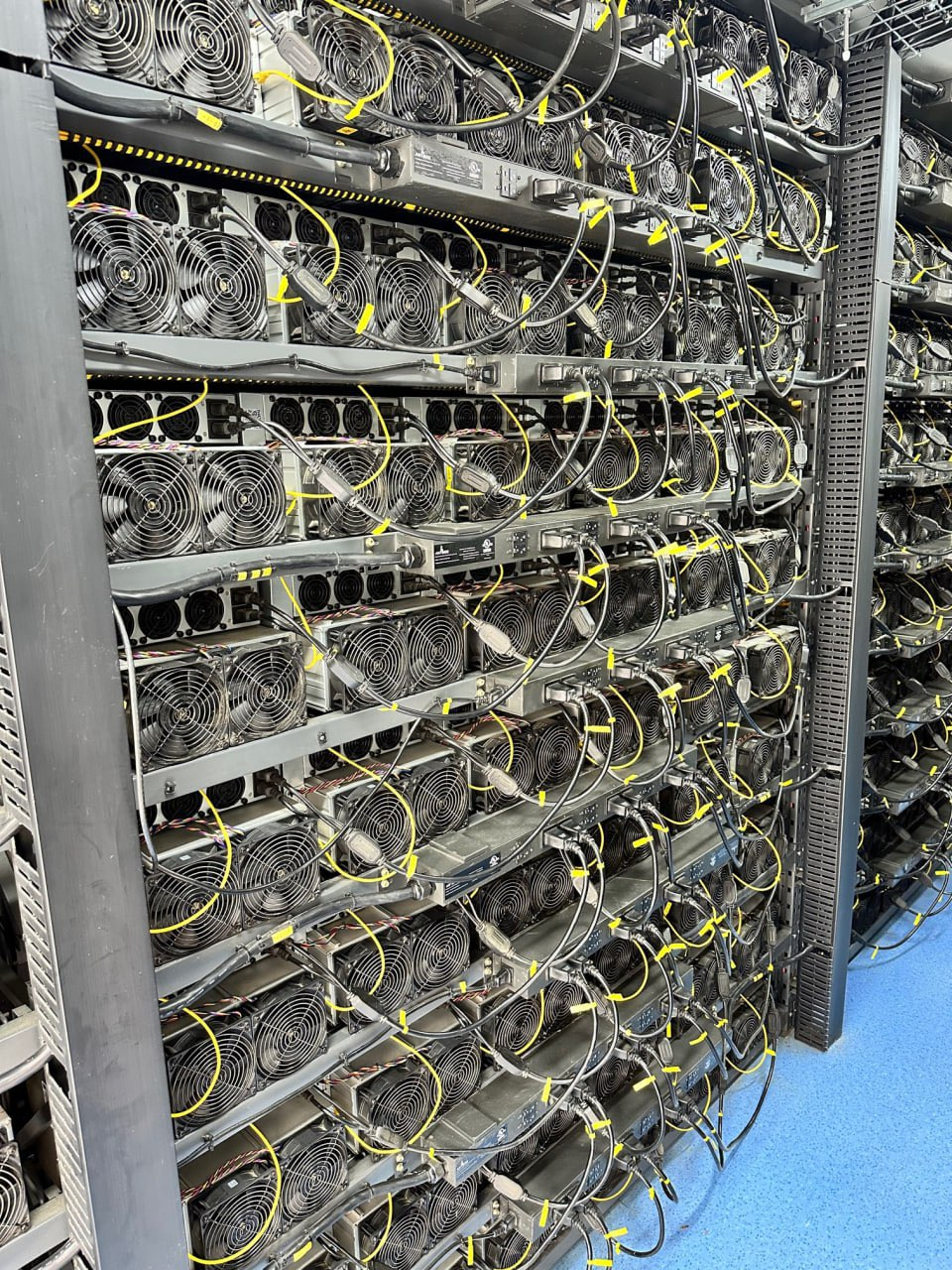 ASIC Miner Prices are Recovering
In September, ASIC prices were at all time lows, but we saw prices bounce from these lows in October. Has the ASIC market finally found a bottom? This could be the case. ASIC demand has been ramping up and so has pricing. Most notably, used S19s (95 TH/s) and S19j Pros (100 TH/s) moved up over 17% this month.

Notable ASIC Miner Market Buy-Side Demand Trends
We noted a few key developments in October in buy-side demand in the ASIC market.
As anticipated, buy-side demand for the S19k Pro model continues to skyrocket. The S19k Pro checks all the boxes for miners looking to give themselves a chance of survival after the halving. Not only does it offer comparable performance to the S19 XP (with LuxOS), but it also comes at a 46% discount to the S19 XP making it a prime choice for miners with open rack space and capital. We expect S19k Pro demand to continue to rise throughout Q4-2023. Major vendors have already identified this trend and are inching up pricing as demand rolls in. As I write this, S19k Pros (120 TH/s) are clearing just north of $12.5/TH before shipping costs from Asia.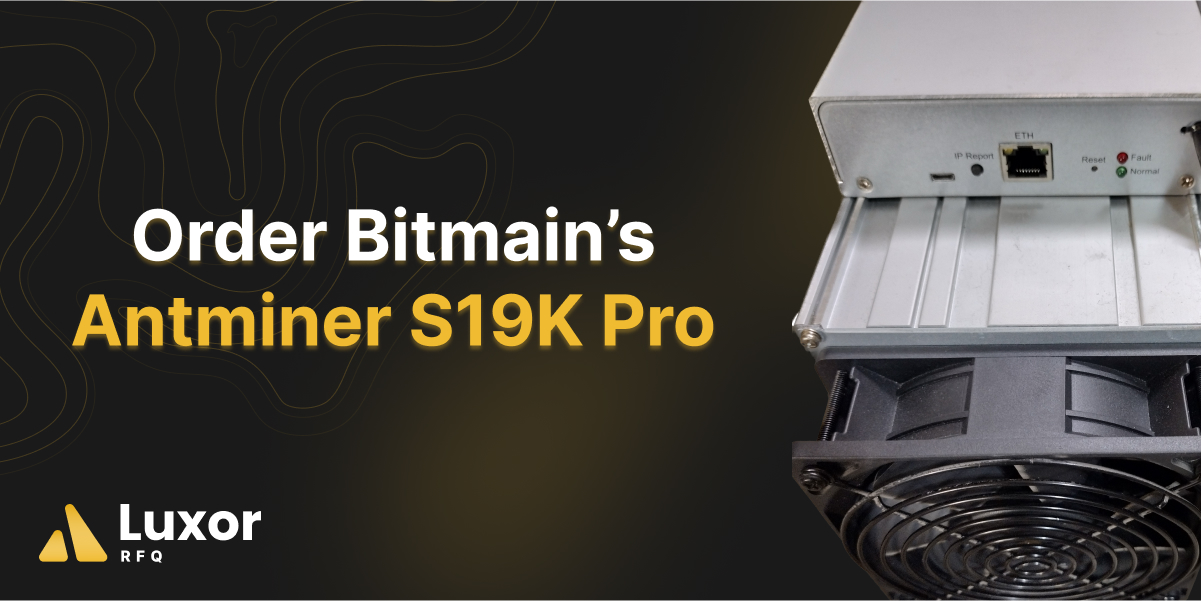 Demand for S19 XPs experienced a significant decrease compared to previous months. We attribute this to limited stock supply in Asia and the S19k Pro gaining more attention.
The Whatsminer M50 series gained some traction this month, with a total demand of 795 units for hydro, immersion, and air-cooled models. We are witnessing an increase in the deployment of hydro and immersion miners in hotter climates, like the UAE, as these alternative cooling ASICs gain popularity.
Used machine demand continues to target less efficient models like the S19, S19j Pro, and S19 Pro. We have observed that international miners are purchasing some of the used ASIC supply in the USA at highly competitive prices and exporting them to regions with more favorable electricity rates. This trend can help explain the consistent demand for inexpensive, used ASICs.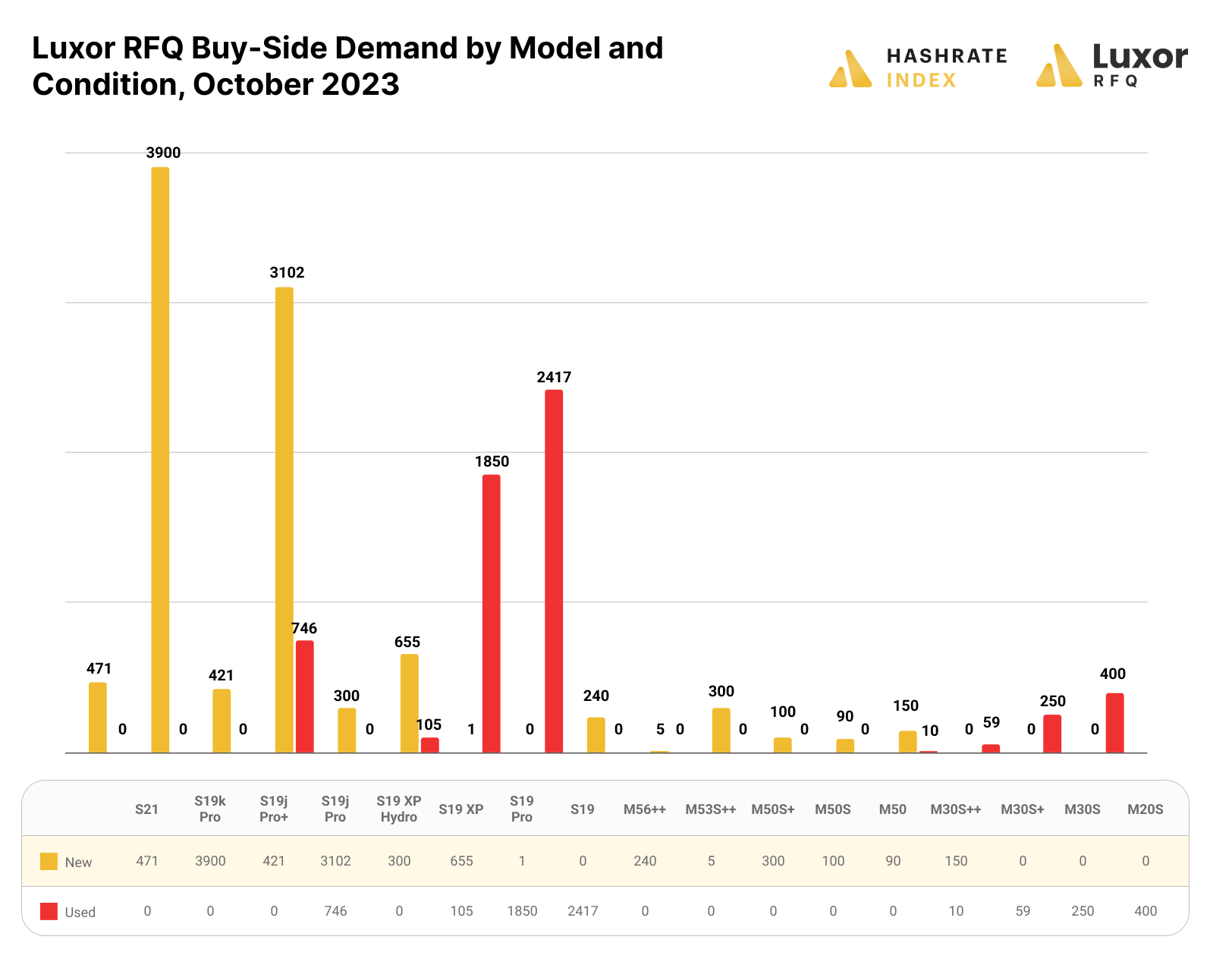 Whatsminer M60S and Antminer S21 Face Off
A battle between industry leaders MicroBT and Bitmain is unfolding with the recent release of their sub-20 J/TH ASIC series.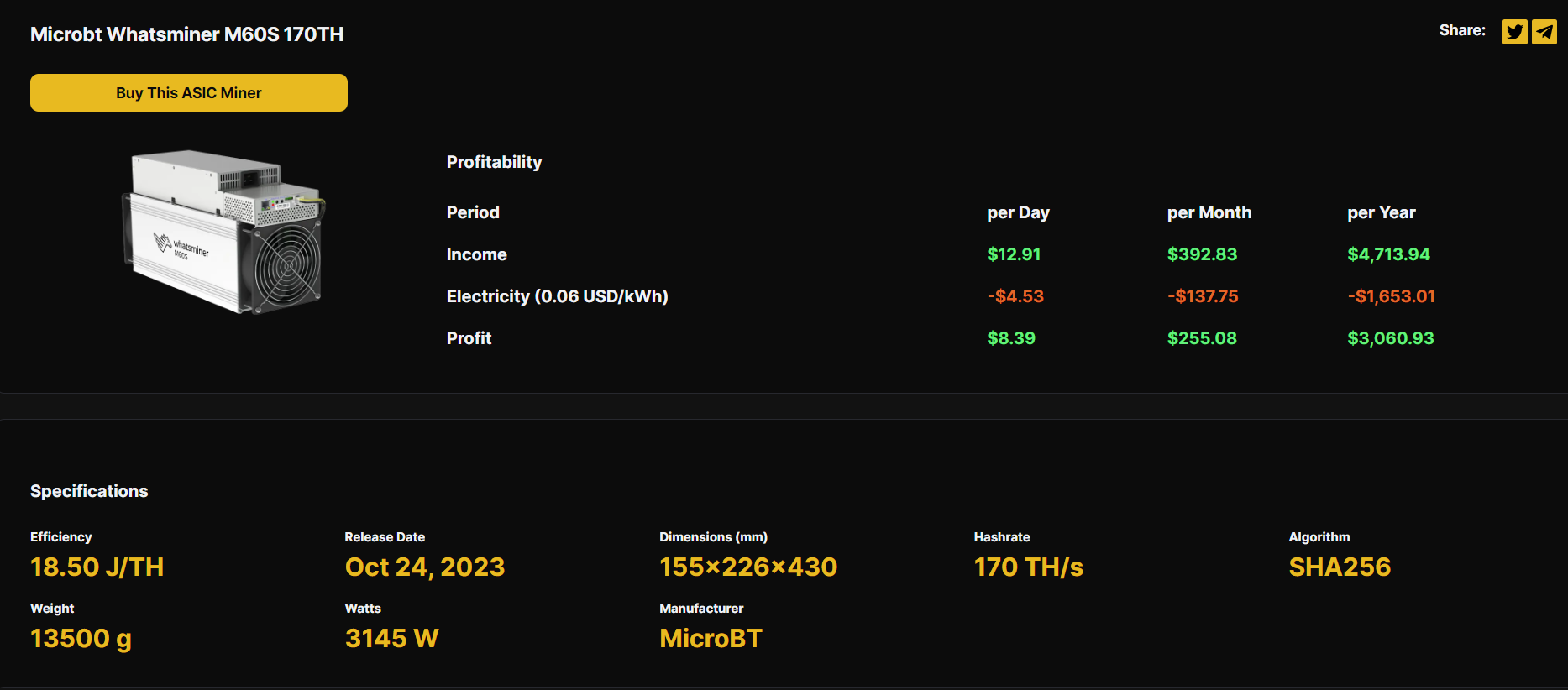 I had the opportunity to attend the announcement of MicroBT's M60 series at the Blockchain Life 2023 conference in Dubai. Along with this announcement came an interesting development: there are already a decent number of Whatsminer M60 and M60S units available on the spot market right now.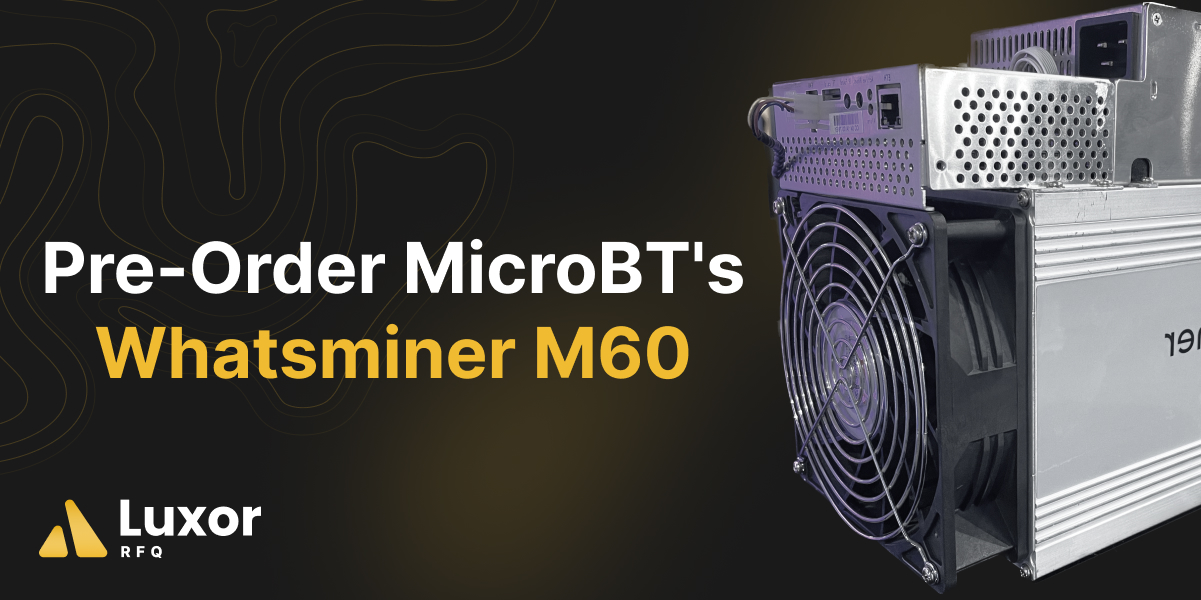 What does this mean? Essentially, MicroBT is front running the release of Bitmain's S21, which won't see its first batch shipped until Q1-2024. This can be advantageous for miners who want to maximize their Bitcoin holdings before the halving; after all, time is of the essence in mining and every hash counts. However, getting ahead of the S21 release comes at a premium. Since orders for these miners are spot and not futures orders, M60 series machines have a starting price of $24-26/TH, compared to the S21 (200 TH/s) at $15-17/TH.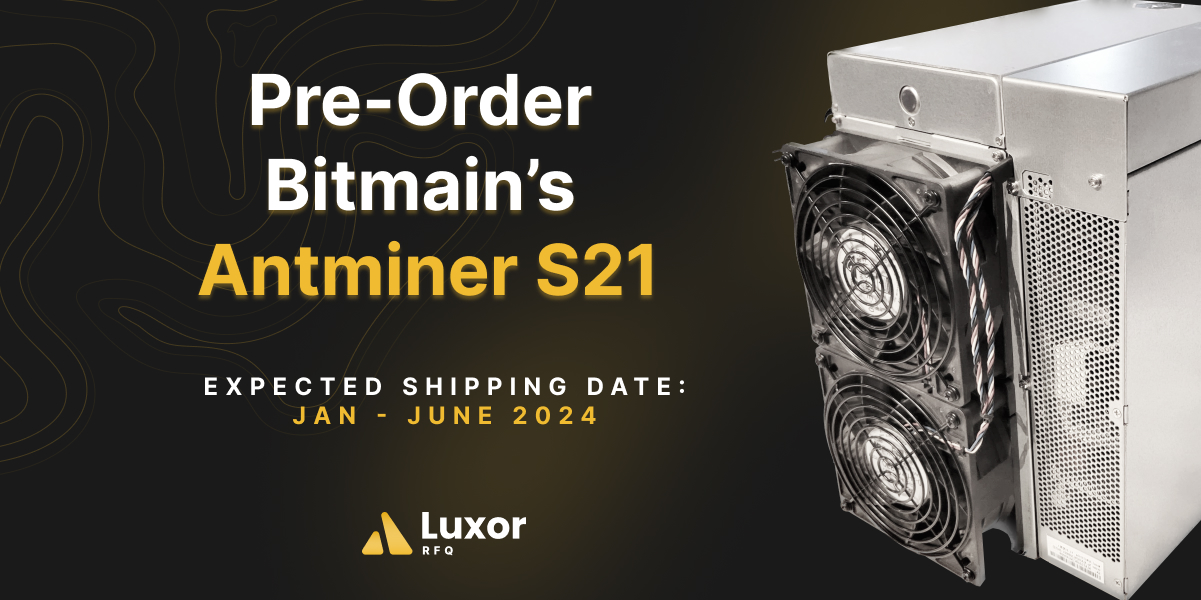 Bitmain's Back Pocket
Not one to be one-upped, Bitmain couldn't let MicroBT steal all the spotlight with their M60 series announcement at the Blockchain Life conference, so they had something in their back pocket. Catching the audience by surprise, Bitmain also debuted a new miner at the conference: the Antminer T21, clocking in at 190 TH/s with an efficiency of 19 J/TH.
Preorders are now available, and the expected delivery date is Q1-2024. This provides another option for miners looking for machines with sub 20J/T efficiency from Bitmain.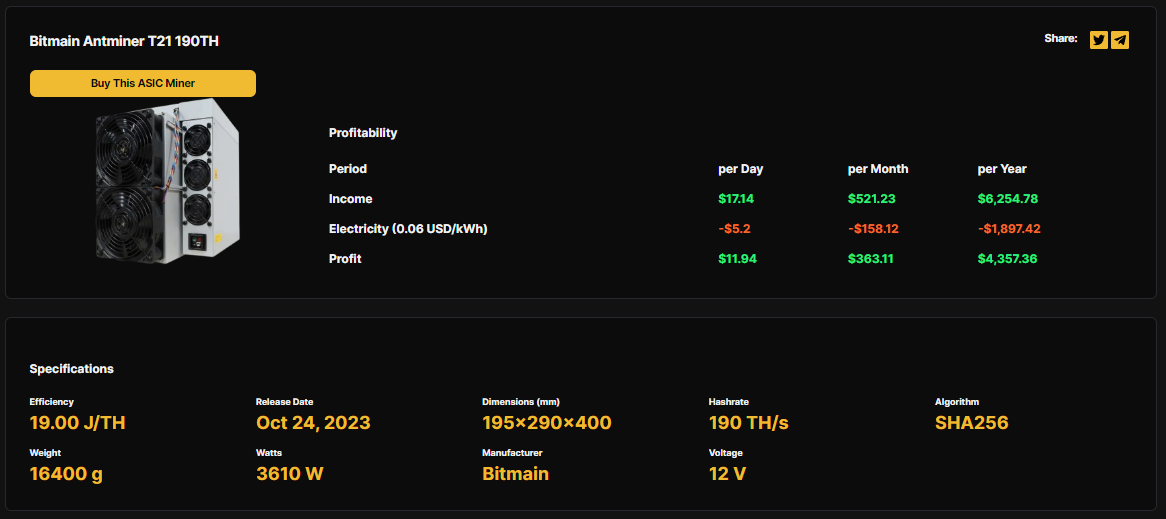 TLDR: Luxor RFQ October 2023 ASIC Miner Trends
So to recap October 2023 from Luxor's ASIC Trading Desk:
Luxor's RFQ cleared 3,826 ASICs, a 128.7% increase in volume from September.
Used S19 (95 TH/s) and S19j Pro (100 TH/s) models saw a 17% increase in price due to increasing demand.
Buy-side demand for new S19k Pros sky rocketed, making the model the most sought-after ASIC miner in October 2023.
MicroBT announced the Whatsminer M60 series at the Blockchain Life conference in Dubai. The announcement included the M60, M60S, M66, M66S, M63, and M63S models.
Bitmain surprised miners with the release of the Antminer T21, rated at 190 TH/s and 19J/TH.
Hashrate Index Newsletter
Join the newsletter to receive the latest updates in your inbox.
---