Mine a Bitcoin and Save a Life
Happy 115-days A.H. (After-Halving) everyone.
"Aug-2023: Greta places an order for 30,000 S27 Pros in an effort to fight climate change".  Crusoe is proving that you can help the environment while making a profit in their latest partnership with Equinor, one of the largest oil companies in the world.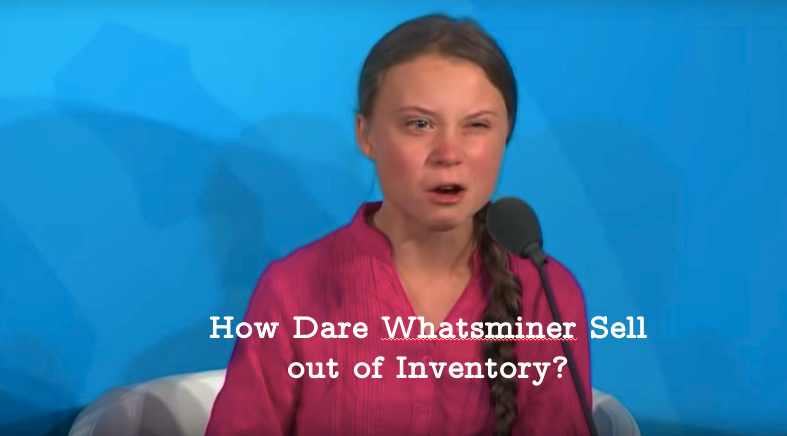 This update we also cover Marathon Group's expansion, DMG's ASIC Management Software, StrongU's new Bitcoin ASIC, publicly-listed miner Skychain Technologies, Babel & DCG getting into the financing game, another 51% attack on Etherum Classic, MicroBT's management shakeup and Canaan's earnings report.
If you like this newsletter please share it with your friends & colleagues.
---
Trading Update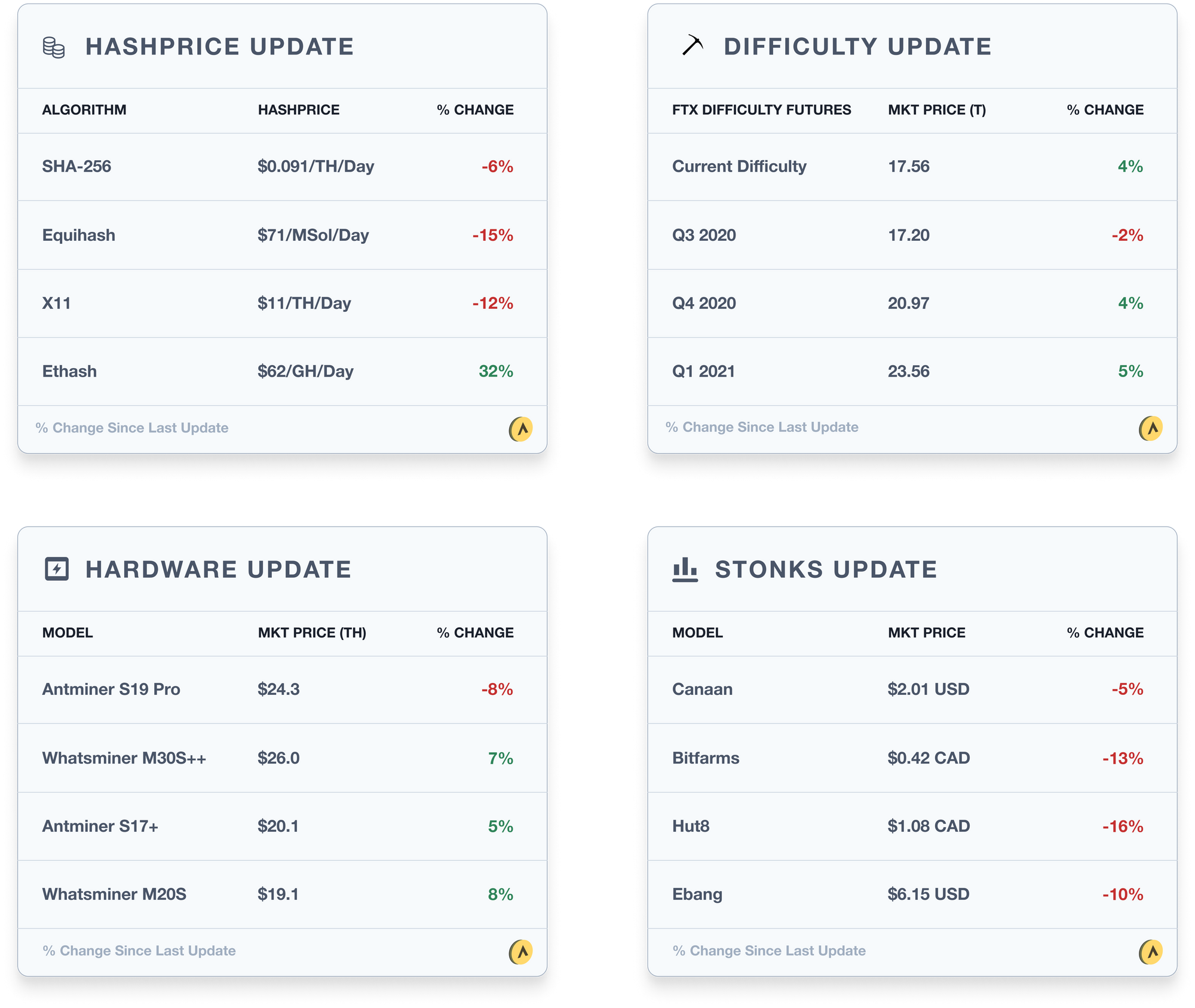 Commentary
Hashprice has been fluctuating in the 9 to 10 cent range for the past month or so.  With announcements from Riot, Marathon, Core, and more it appears that a significant amount of hashrate will be added to the network by next year. Without a run-up in price, this could put hashprice below 7 cents. But there are still many unknown variables in both China and the US.
Difficulty adjusted upwards by 3.6% during the period even with the mass flooding in Sichuan province. As of now, difficulty is expected to decrease by 1.5% in 6 days' time. We cover new tariffs in Mongolia below that could be affecting it.
For the most part, hardware continued to trend upwards as almost every manufacturer is sold out of inventory. StrongU has come out with a Bitcoin ASIC which should alleviate some of the market supply issues.
---
Mining News
A few updates from the past couple of weeks in the mining industry:
Equinor, one of the largest energy companies in the world, has partnered with  Crusoe to reduce flaring. The company will exploit natural gas currently being flared as a byproduct when extracting oil from the Bakken. Instead of flaring the gas, it will be used for electricity generation and Bitcoin mining. (article) This is great news for the industry and adds legitimacy to Bitcoin mining as a profit driver and emission reducer for O&G companies. Besides Crusoe, Great America Mining (GAM), Upstream Data and a few others are also working on building out this side of the industry.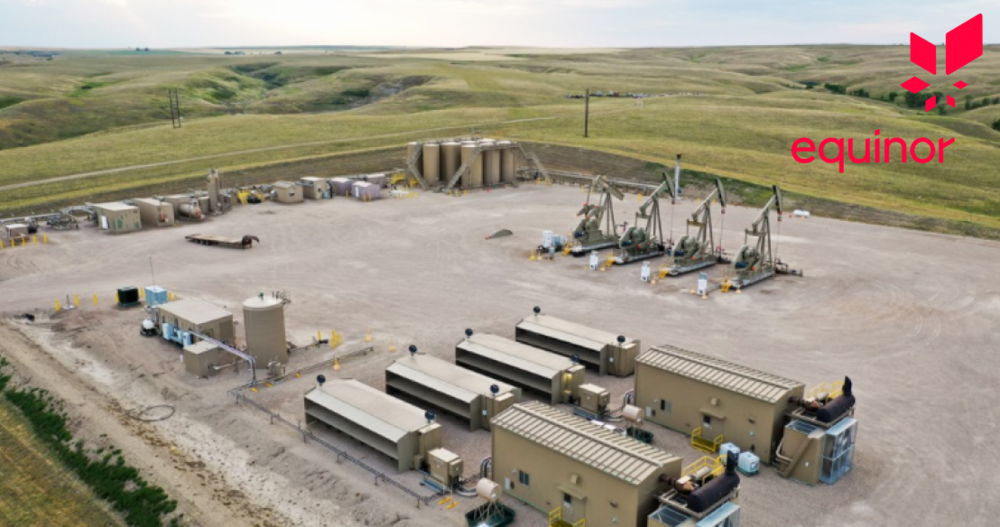 Marathon Group has been making quite the moves recently. They purchased 10,500 Antminer S19 Pros for $23mm (6.6% discount), which will contribute around 1.15EH making them one of the largest miners in the world. They also acquired Fastblock Mining which has access to $0.0285 per KwH and a few thousand rigs in Atlanta. (announcement)
DMG, a publicly listed company in Canada has released Mine Manager, their proprietary ASIC management software. (article) They join a few other notable companies such as Genesis and Core Scientific that have made publicly available, software originally built for in-house purposes. Back in 2018, there were no affordable options out there, but the space is heading in a great way with better quality products available at lower prices.
ASIC manufacturer, StrongU launched a new Bitcoin ASIC. The H8 and H8 Pro has 74 - 84 TH/s and 40-45 W/T. Pricing is around $18.50 per TH/s. (twitter) Although not top-of-class this is still a good first step into Bitcoin ASICs and welcoming in an environment of sold-out inventory and limited options. StrongU is rather unknown to Bitcoin miners but they have had some good success in altcoins. Their Dash miners are top of the industry, surpassing the Bitmain and Innosillicon machines. We have a few thousand of them connected to our pool and they have been hashing great, so overall pretty optimistic of StrongU's SHA256 ASICs.

The Government of China's Inner Mongolia canceled preferential electricity rates to miners. This will increase electricity costs by over 40% from $0.038 to $0.054 per kWh. Cambridge reports this region having almost 8% of the network hashrate and Elsa from Whatsminer said this will affect almost 2GW worth of power. Notably, a subsidiary of Bitmain and Ebang will be affected and other SOE's and telecoms. As Elsa from Whatsminer stated, their connection (guanxi) to the local governments were not strong enough. (article)

Another publicly listed mining company has appeared on the scene. Skychain Technologies (TSXV-SCT) reported that they signed a letter of intent to acquire an existing 20 MW hosting facility in Sherbrooke (announcement). They made this purchase for $3.8mm.

The ASIC financing space is heating up as it was reported that Babel has stepped into the game, with an ETH miner financing being completed and BTC to soon follow. DCG also announced the launch of a new subsidiary that is lending to miners. (article)

As predicted Ethereum Classic was once again 51% attacked over the weekend. It is unclear how much the attacker stole this time but it is clear that exchanges are starting to get worried. With price barely moving on the news the only losers are the exchanges where the coins are actually stolen. This means that exchanges are forced to increase the confirmation time or delist ETC. Ethereum Labs is reported to start defensive mining. It's hard to know exactly what they mean, but they could be buying up hashrate themselves and mining with it, to make the chain more secure. (article) They are also reportedly pursuing Nicehash to put in KYC procedures into their platform. I checked out Nicehash again and there is still enough hashrate to easily attack ETC. FTX should launch a betting market on the next attack…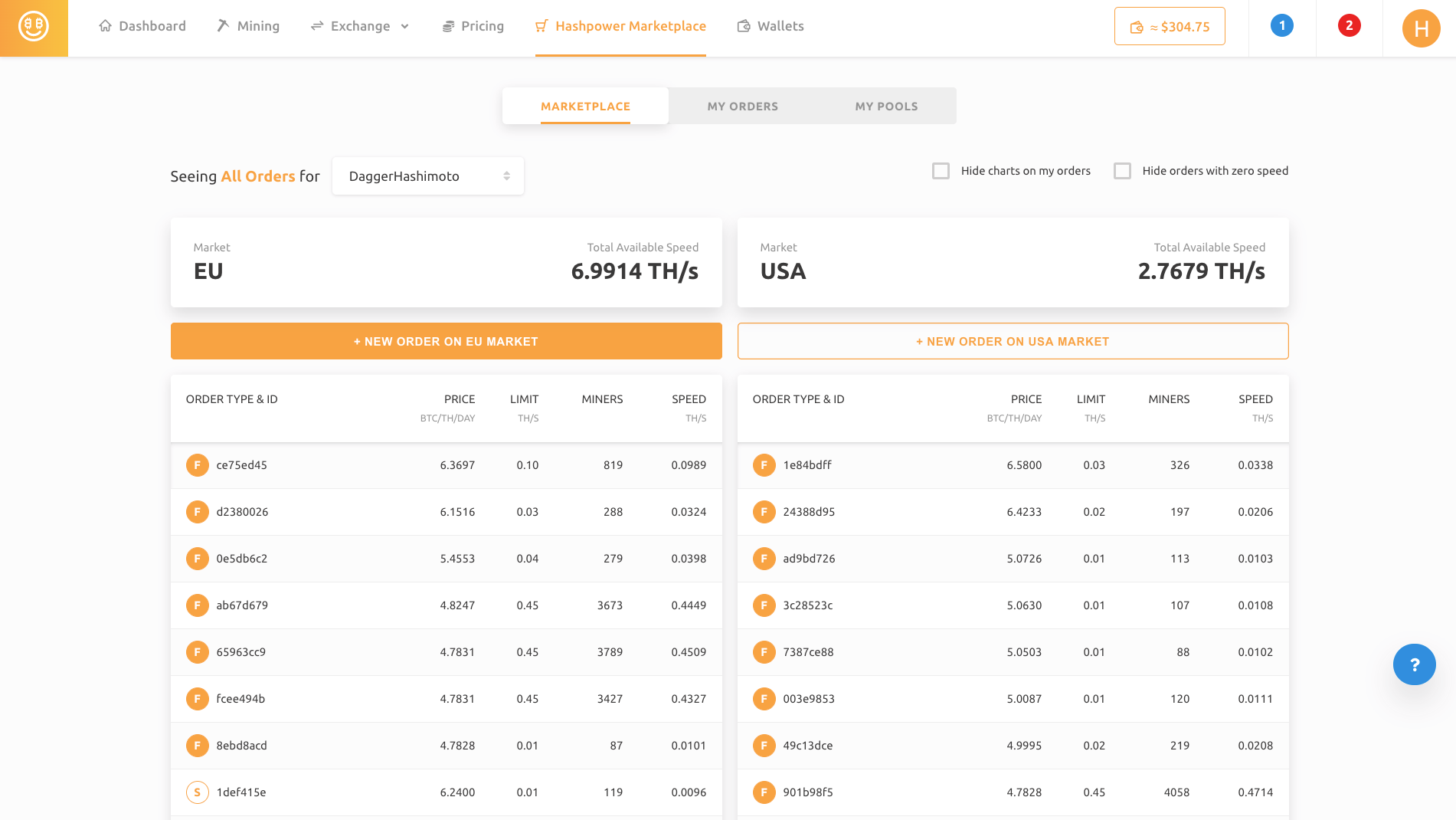 After a couple of weeks of rumors circulating, it was announced that Yang Zuoxing has stepped down from chairman at MicroBT. Yang was previously at Bitmain and is largely credited for the early success of Bitmain and the current success of MicroBT. It is unclear why he is stepping down but could be to do with the legal spotlight Bitmain has put him in since last year.
Canaan reported Q2 2020 earnings results. Revenue took a big hit decreasing 26.3% since last year. However, the company was able to improve margins. In the earnings call, they said that their existing customer orders are mainly from the A10 series product. Q2 sales were mostly from inventory and third quarter it is completely sold out so all orders are for the future. Anybody can dial-in to these investor calls and ask the management questions. So if you are investing in the company or just curious about their orders highly recommend dialing-in. (report)
---
Mining Educational Content
The first mining pool started in 2010 as a way to reduce variance in mining revenue by combining hashrate between multiple miners. Reward was then split up based on the work contributed by each participant. Mining was done to a single chain such as Bitcoin. In 2013 we saw a large change in the industry towards a model where pools buy hashrate on the expected value rather than the actual. In 2020 we are on the cusp of another significant shift, away from single-chain mining.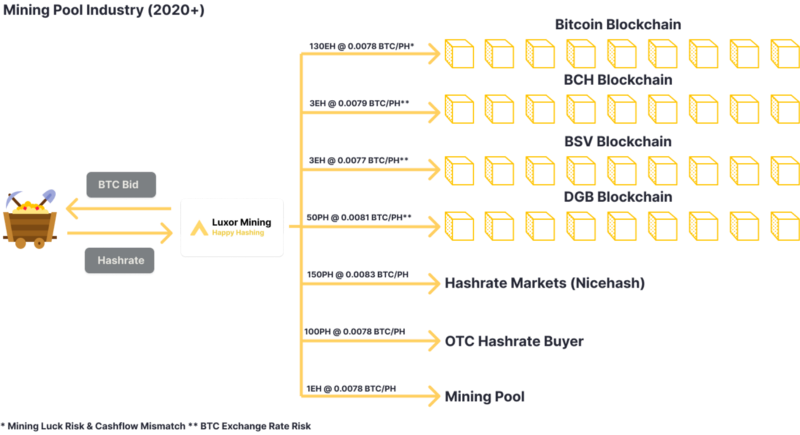 Learn more about the history of mining pools and how they are about to change here:
---
About Luxor
Luxor is a US-based mining company.
Luxor currently runs mining pools for the following cryptocurrency networks – Bitcoin, Dash, Zcash, Monero, Horizen, Decred, Sia, LBRY, Komodo, Pirate and Sia Prime.
We launched a new Equihash Profit Switching Algorithm called Luxor Switch and Catalyst which allows altcoin miners to receive payments for their hashrate in Bitcoin.
We can be found on Twitter or Discord.
---
Footnotes
* Machine Prices from Hashrate Index
* SHA-256 Hashprice based on a weighted average of BTC, BCH, BSV, & DGB.
* Equihash Hashprice based on a weighted average of ZEC, ZEN, ARRR, & KMD.
* X11 Hashprice based on a weighted average of DASH & AXE.
* Ethash Hashprice based on a weighted average of ETH & ETC.
Hashrate Index Newsletter
Join the newsletter to receive the latest updates in your inbox.
---