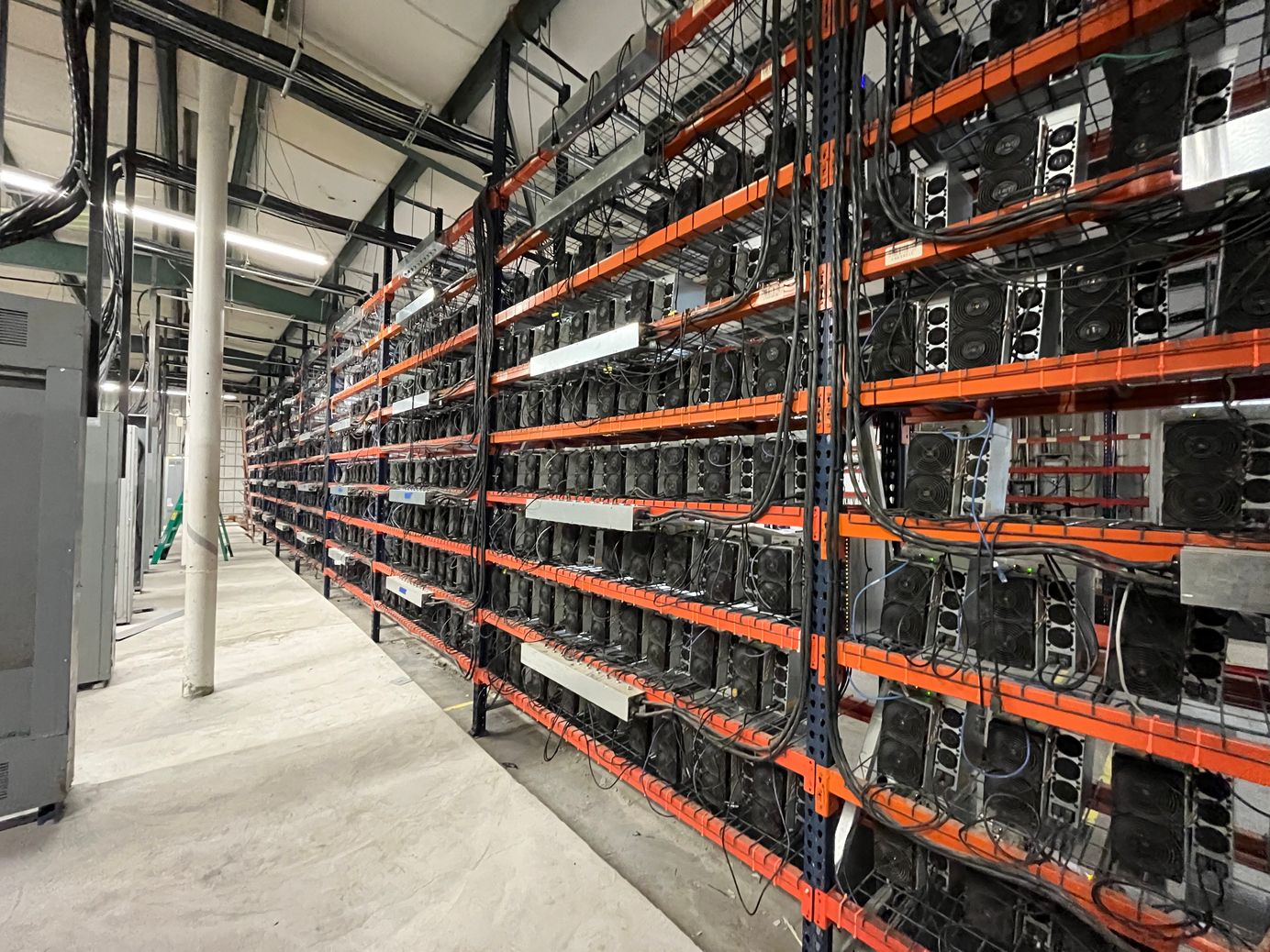 Luxor RFQ July 2023 Insights: Rigs Are on the Cheap - Especially Used Ones
Buying slowed in July, and used bitcoin mining ASICs sold for bargain-bin prices.
Bitcoin mining ASIC prices continue to hover near all-time lows with fewer than eight months to go until the 2024 Bitcoin halving. Although we've seen a slowdown in Bitcoin hashrate growth this summer, we expect to see it pick up in the latter half of Q3 as summer ends and temperatures cool down.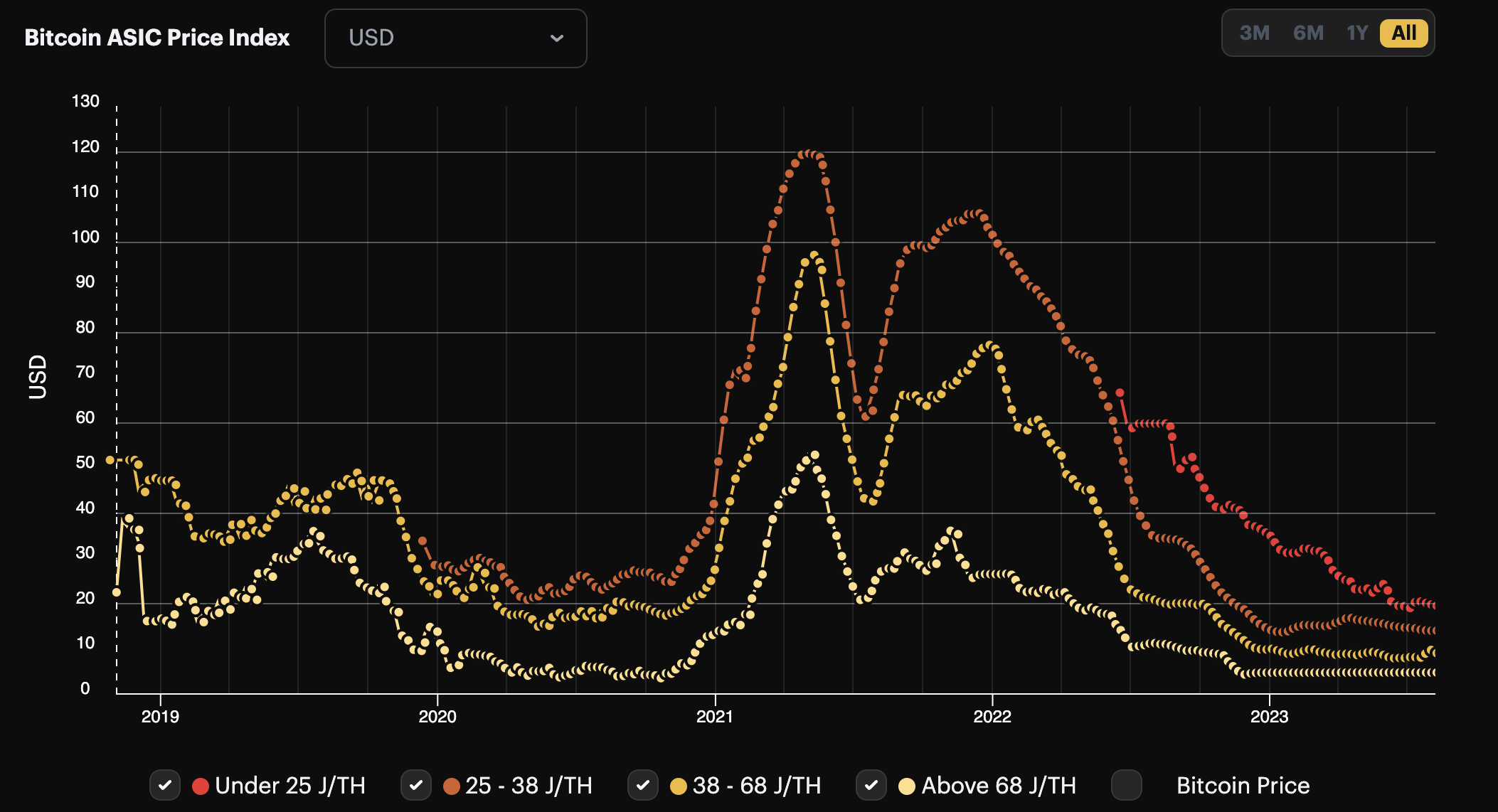 In order to survive the halving, Bitcoin miners must be strategic as they continue to add machines to their fleets. One option is to spend the additional CAPEX on high-efficiency machines like Bitmain's Antminer S19 XP or MicroBT's Whatsminer M50S++. Although these machines come at a premium to S19 Pro and S19J Pro+ models, some operators are willing to make this investment in order to be more resilient to low hashprice in the post-halving environment.
On the other hand, used S19J Pro models have retraced to extremely attractive prices as miners discount their old equipment in order to cycle into newer machines. This presents a unique opportunity for operators to get additional hashrate online with reasonable ROI timeframes. This strategy makes sense for miners who are operating at low electricity costs. One downside to this approach, though, is that used rigs are more likely to need repairs.
Luxor RFQ July Metrics
July was a milder month for trading on Luxor's RFQ platform. Most participants held fast to their price targets and were unwilling to concede to the other side's offers. Nonetheless, there was a noticeable increase in miners selling used machines over new ones.

The majority of volume traded on the platform came from used S19J Pro models.
Despite being less efficient than the S19 XP and S19J Pro+ models, these machines have become quite attractive considering the significant discount in their price. In combination with performance-enhancing firmware like LuxOS, these machine purchases could be the most attractive machine offering on the market currently, particularly for operators with low power costs.

As the used machine market picks up, the United States continues to be the largest recipient of hashrate traded through Luxor's RFQ marketplace, while the Latin American countries of Argentina and Ecuador were the beneficiaries of some heavily discounted M30-series miners.

Hong Kong remains the largest supplier of new machines, whereas the United States dominates the used machine marketplace by shipping units within its borders and to Latin America.

New Bitcoin Mining ASICs on the Block
This past month, the DesiweMiner team debuted their new K10Pro Bitcoin miner, thus adding to the list of new manufacturers hitting the market. With a spec hashrate of 170 TH/s and performance efficiency of 22.5J/TH, it's worth paying attention to this rig.
Although it appears to have a similar form factor to the Antminer S19 series, the K10Pro is quite different inside. Each hashboard comes with 364 asic chips per board with 1092 chips in total. Compare this to the Antminer S19J Pro with its mere 126 chip count per hashboard. To power this machine, Desiweminer installed a 5000W power supply which is capable of ramping up this unit to 200 TH/s in Smart Boost mode. In order to manage the heat load from this 5000W PSU, the DesiweMiner team fastened a high performance heat sink with integrated copper heat pipes onto the hashboards.


In addition to the DesiweMiner's K10 Pro is their K10Ultra, which boasts similar hashrate performance but is slightly more efficient at 20.5 J/TH. The K10Pro is set to come to market at $25/TH making it an attractive option for operators when it comes time to consider their next machine purchase. However, much like the machines listed below we have yet to see these miners get deployed at scale so it is best to be skeptical with any new model that comes to market until miners can gather performance data.

We look forward to the emergence of additional Bitcoin mining ASIC manufacturers and their potential to enrich the sector by expanding available options and introducing new technological innovations.
Hashrate Index Newsletter
Join the newsletter to receive the latest updates in your inbox.
---