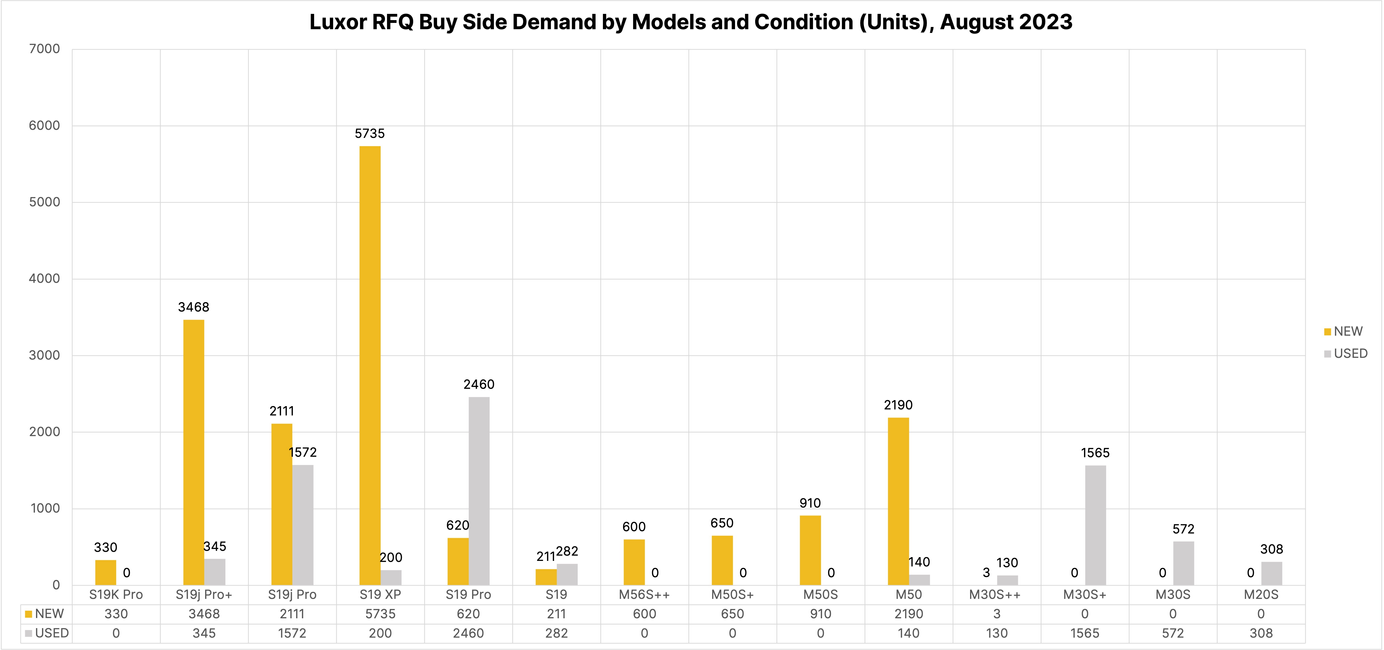 Luxor RFQ August 2023 Insights: S19 XP Is Top Dog; Used ASIC Miners Fall
As miners prepare for the 2024 Bitcoin Halving, the S19 XP is taking priority while prices for new ASIC miners continue to decline.
Bitcoin's hashrate is not the only thing reaching new all-time highs.
Since its launch at the beginning of the year, Luxor's RFQ platform has traded over 4 EH/s of ASICs. In August, Luxor's RFQ traded 3,342 ASICs representing 413.59 PH/s of Bitcoin Mining hashrate — a significant increase from the previous month. Although network hashrate and difficulty continue to push higher, miners are still hungry for hashrate with one goal in mind: accumulate as much Bitcoin as possible before the halving.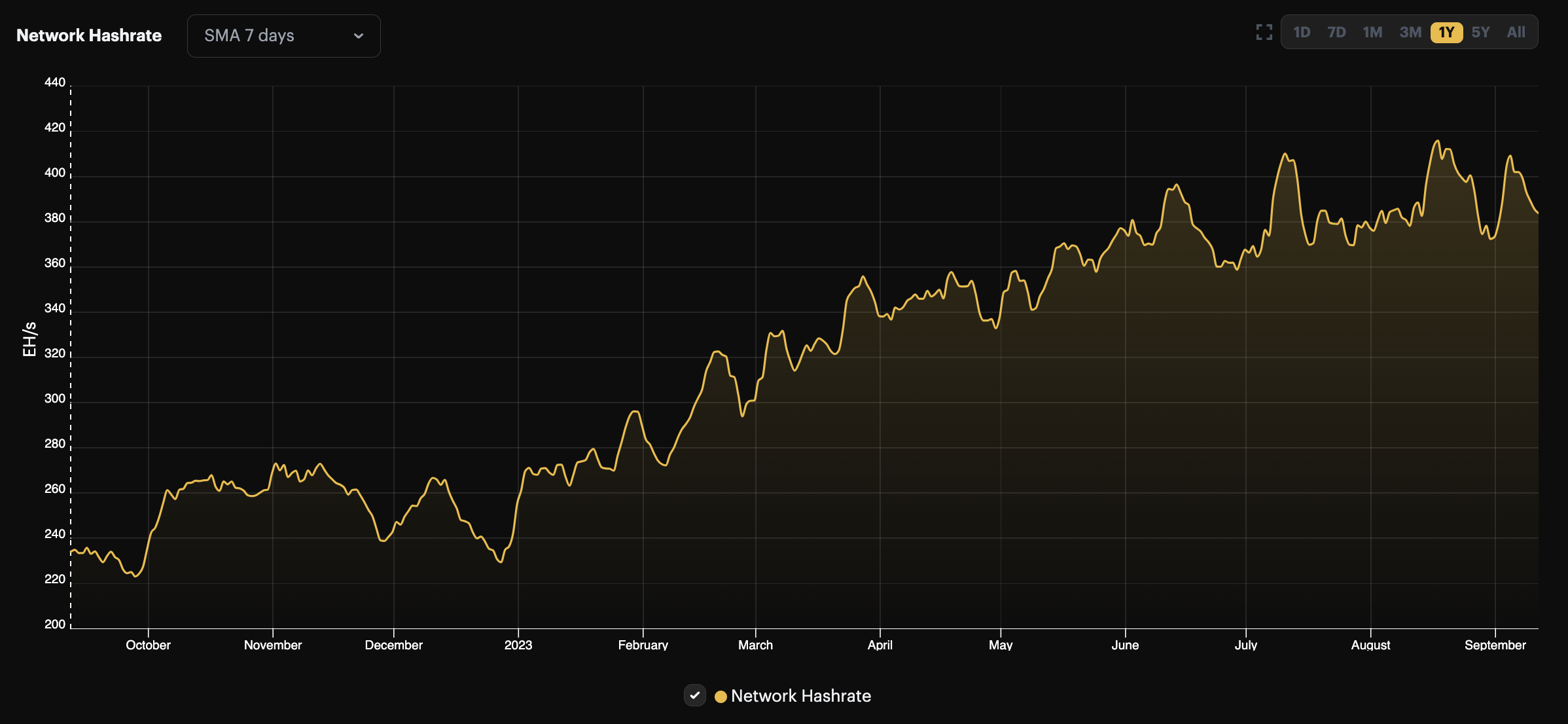 Luxor RFQ August, 2023 Metrics
Bitcoin mining takes style and finesse. Miners are continuously refining their halving strategies by tweaking their fleet composition and power consumption.
The most common strategy we currently see comes from miners liquidating >30J/T machines and upgrading to the latest generation <25J/T rigs. On Luxor's RFQ, miners took advantage of the recent all-time lows for latest-generation machine pricing and scooped up over 2000 S19 XP in the month of August. If upgrading your fleet is not an option, another popular strategy is to deploy firmware across S19j Pro (& similar) models to underclock and capture efficiency gains.
We can see this strategy in action with new and used S19j Pros — the model was the second most popular ASIC on Luxor's RFQ in August with over 550 units traded in August. Used S19j Pros continue to trade at lower levels, clearing at a low of $8.2/TH this month on the RFQ platform.
| Model | Hashrate | Condition | Quantity |
| --- | --- | --- | --- |
| Antminer S19 XP | 141 | New | 2076 |
| Antminer S19j Pro | 100/104 | New | 451 |
| Whatsminers M30S | 90 | Used | 200 |
| Antminer S19j Pro+ | 120 | New | 142 |
| Whatsminers M20S | 65 | Used | 108 |
| Antminer S19j Pro | 100 | Used | 100 |
| Antminer S19 Pro | 104 | New | 100 |
| Whatsminers M50 | 118 | New | 100 |
| Whatsminers M30s+ | 102 | Used | 55 |
| Antminer S19 | 90 | Used | 10 |
The volume of S19j Pro+ models has slowed down in recent months following a 14.8% price increase from June and limited supply available in the market. Released in early 2023, Bitmain has already sold most of its initial batch of ~60,000 S19j Pro+ models. However, we expect volumes for the S19j Pro+ to increase in September with the news that Bitmain is releasing another batch of around 20,000 S19j Pro+ machines.
| Model | Condition | June Clearing Price | August Clearing Price | Delta |
| --- | --- | --- | --- | --- |
| S19j Pro+ | New | $13/T | $14.82 | 14.8% |
Buying Trends for New vs. Used ASIC Miners in August 2023
The price difference between new and used machines continues to widen. Due to an overabundance of used machines and thinning market demand, sellers are compelled to liquidate their used machines at increasingly lower prices.
| Model | Condition | Clearing Price | Delta |
| --- | --- | --- | --- |
| S19j Pro | New | $11.88 | 44.8% |
| S19j Pro | Used | $8.20 | |
Your typical used S19j Pro is selling at a 44.8% discount compared to a new model.  This is a function of multiple factors, such as the release of newer and more powerful mining rigs, changes in mining economics, and available supply.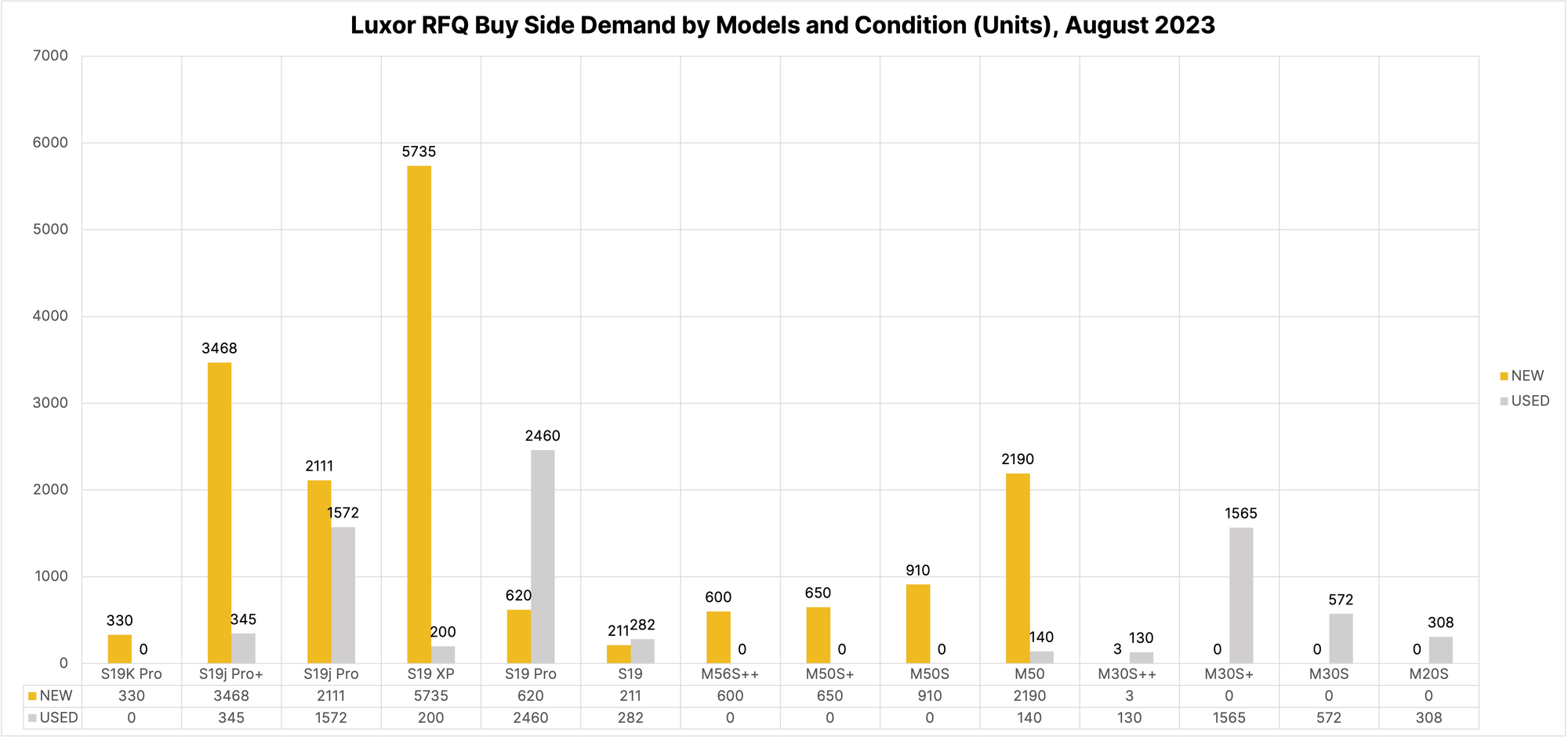 In August, the demand for new machines was dominated on the buy-side. The buy-side demand for new S19 models reached 12,264 units, while the used S19 model demand totaled 3,287 rigs. The buy-side demand for Whatsminer reached 7,068 units, with a particular focus on new M50 models. Buyer demand lacked for new M30S series models, with most of Luxor RFQ's open interest favoring used rigs.
New ASIC Miner on the Horizon: Antminer S19k Pro
The S19k Pro is expected to be available for spot purchase in mid-September. The S19k Pro boasts an efficiency of 23J/T and a competitive price point. These machines are expected to debut with a price in the $14.7-15/T range for bulk orders.

Riding August, 2023's Hashprice Rollercoaster
August has was a challenging month for miners as they had to navigate through a series of hashprice drops and a positive difficulty adjustment. Hashprice started the month around $70/PH and hit monthly lows of $59/PH. Difficulty is currently at 54.15T, with a high probability of a positive difficulty adjustment to start the next difficulty epoch.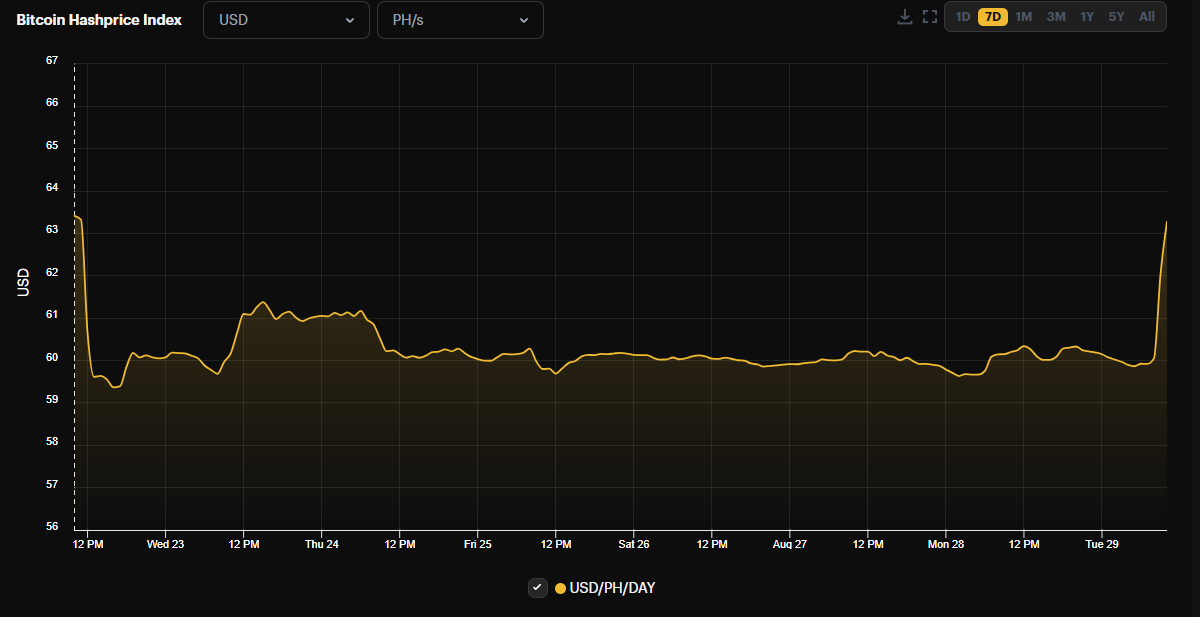 TLDR: August, 2023 ASIC Miner Trends
Efficiency-focused miners continue to be the driving force behind buying volume for the S19 XP, which maintained its position as the most traded rig in August. The gap between the prices of new and used machines continues to widen as more supply enters the market. Bitcoin's hashrate has been quite volatile during the month, ranging from lows of 375 EH/s to highs of 416 EH/s as miners fight the heat, difficulty adjustments, and ever-changing market dynamics.
Hashrate Index Newsletter
Join the newsletter to receive the latest updates in your inbox.
---