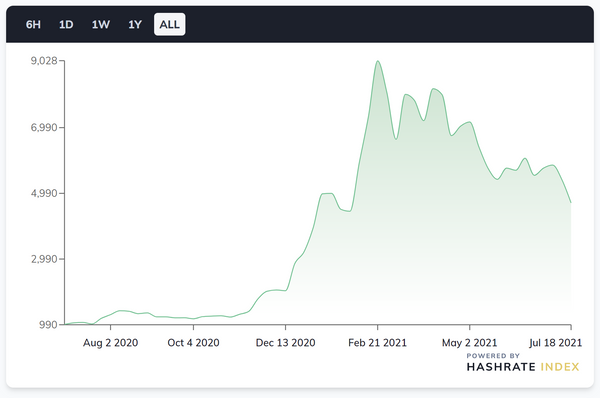 Luxor Technologies Releases Crypto Mining Stocks Index
Hashrate Index's latest addition, the Crypto Mining Stock Index, aggregates over 50 mining or mining-related stocks.
Luxor Technologies is proud to present our newest addition to Hashrate Index, the Crypto Mining Stock Index (ISIN).
The index is a basket of over 50 mining or mining-adjacent equities. Our methodology weighs each equity in the index based on each company's performance, stock volatility and potential for capital appreciation. In addition to tracking the price of the index, Luxor is building out metrics to measure its volatility and its correlation to Bitcoin's price, among other insights, as well.
We've divided the index holdings into three categories: Manufacturer, Foundry and Miner. Manufacturers include GPU and ASIC producers, Foundries are chip manufacturers, and Miners are mining companies who operate mining facilities for themselves or clients.
The majority of the holdings are in "pure-play" mining companies that have full exposure to the industry, while it also consists of "diversified" companies that have exposure to mining but do not rely on it for their core business (these holdings receive a 50% discount on their weighting as a result).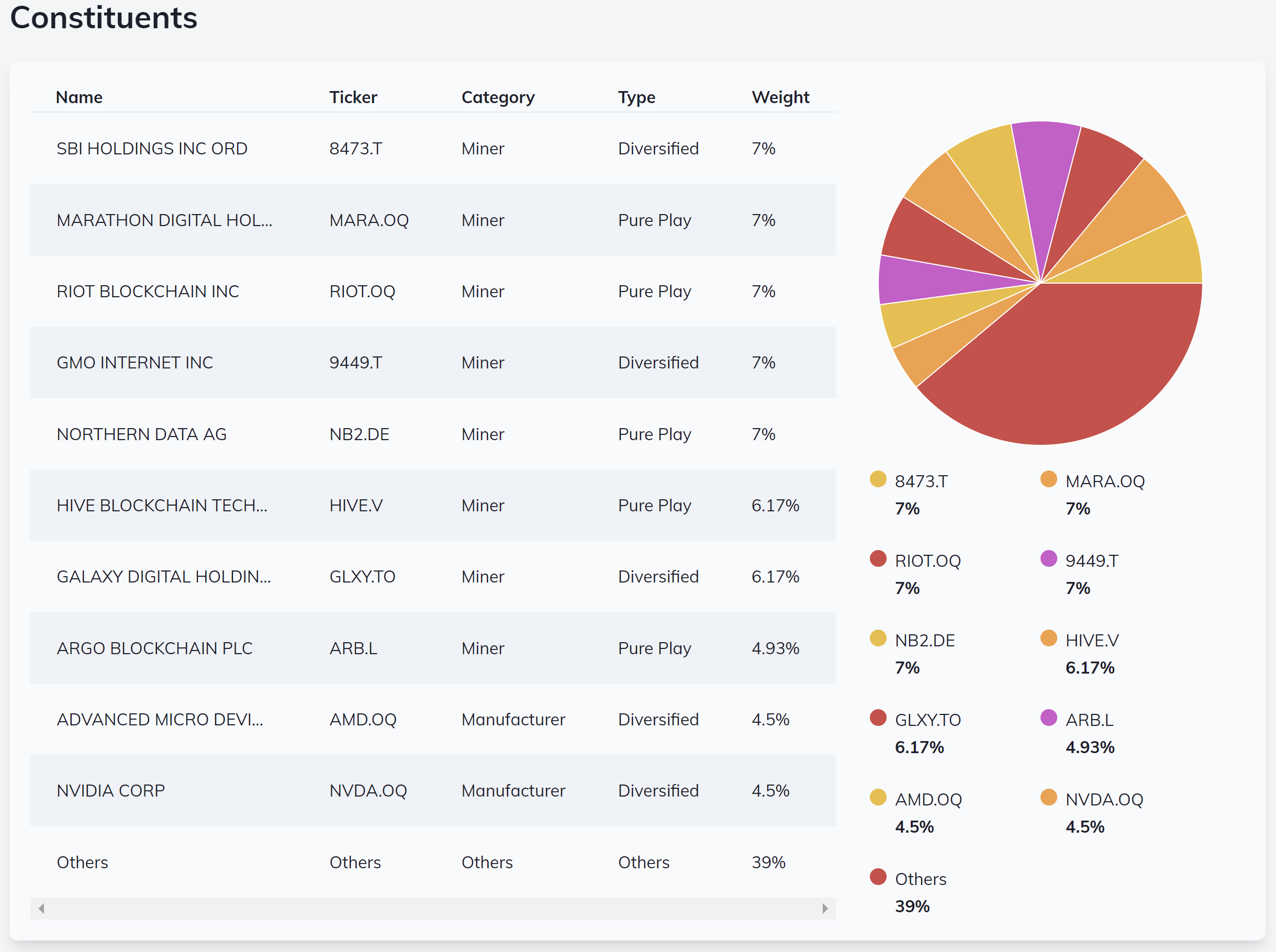 At launch, Manufacturers will make up 10% of the index with no single manufacturer earning more than 4.5% share of the index. Foundries make up 5% of the index and each company in this category also has a maximum weight of 4.5%. Miners make up the bulk of the index at 85%, with each company limited to a 7% weight in this category.
The majority of the index (~60%) consists of legacy blue chips like SBI Holdings, GMO Internet INC, AMD, and Nvidia, as well as heavy-hitters in the mining space like Galaxy Digital, Marathon, Riot, Northern AG, Hive and Argo. The remaining "other" stocks, about 40% of the index, come from more than 40 other public mining companies.
We will refresh the index quarterly with updated weightings.
Hashrate Index Newsletter
Join the newsletter to receive the latest updates in your inbox.
---