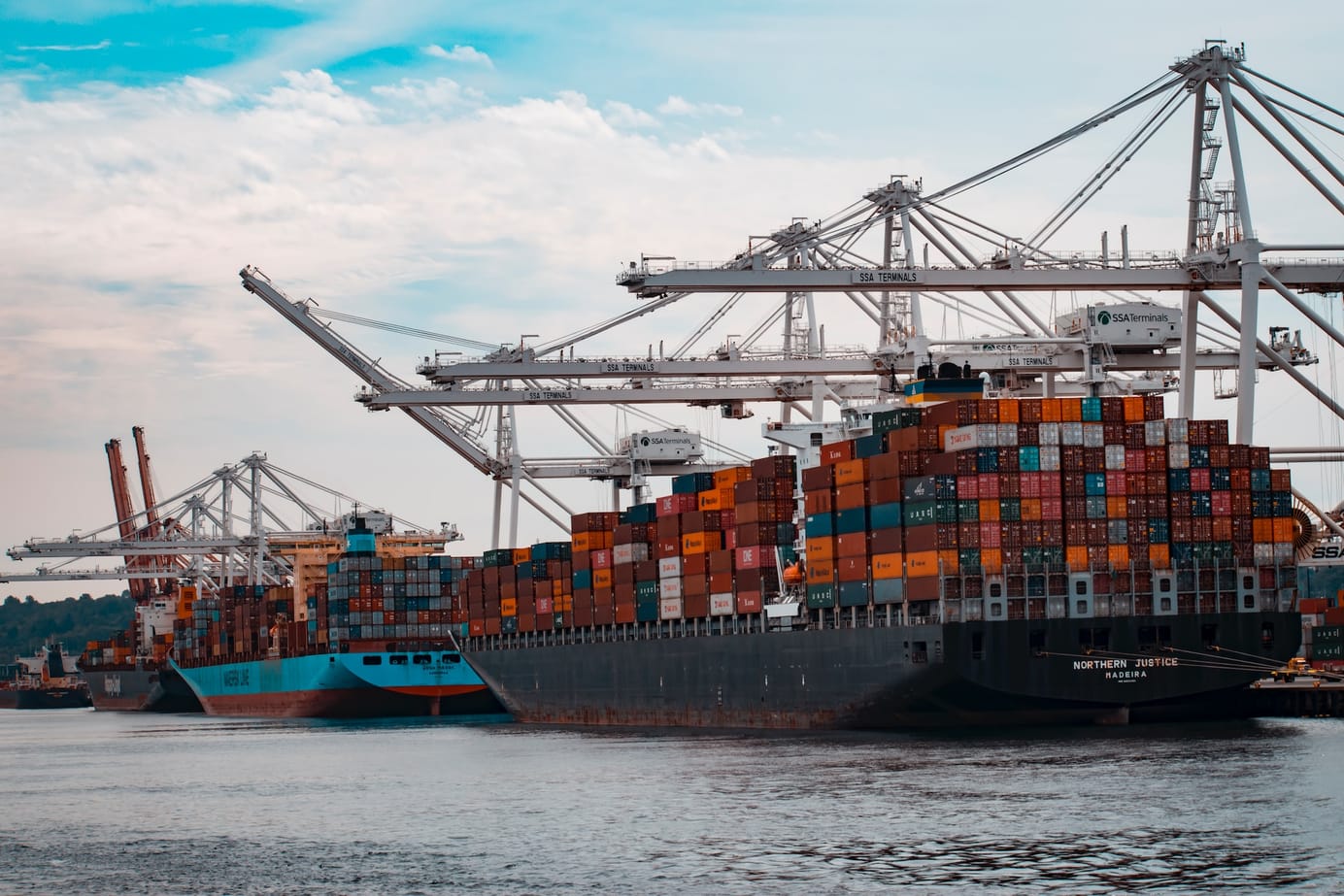 Luxor Freight Solutions Q&A and Case Studies
We sat down with Luxor's Vince Vandersluis to learn how Luxor Freight solutions is helping miners clear logistics hurdles.
Throughout human history and the evolution of civilizations, logistics has consistently played a pivotal role: whether it was ancient merchants trading coastal specialties for the Nephrite jade near the Taklamakan Desert (15th century B.C.), the Roman Empire's insatiable appetite for Chinese silk transported through the intercontinental routes of the Silk Road (2nd century C.E.), or later the Columbian Exchange's introduction of potatoes and spices from Latin America to the wider world (15th century C.E.), global logistics has proven to be an indispensable component in the exchange of both physical goods, ideas, and cultural customs.
In the modern age, logistics and the efficient movement of goods has have become even more critical in light of increasingly interconnected global trade and information exchange. In the era of digital assets, the transportation and delivery of hardware, such as crypto miners, continues to play an important role in the distribution, deployment, and expansion of computing power.
Today, we have the chance to hear from Vince Vandersluis, the lead of global logistics at Luxor Technology's ASIC Trading Desk, to present case studies that reflect how Luxor Freight Solutions fits into the picture. With an impressive 15-year background in the global supply chain and international logistics industry, Vince has spearheaded the logistics achievements of Luxor's ASIC trading desk, overseeing and managing the transportation and delivery of over 120,000 units of crypto mininers to a growing roster of 30 countries and counting.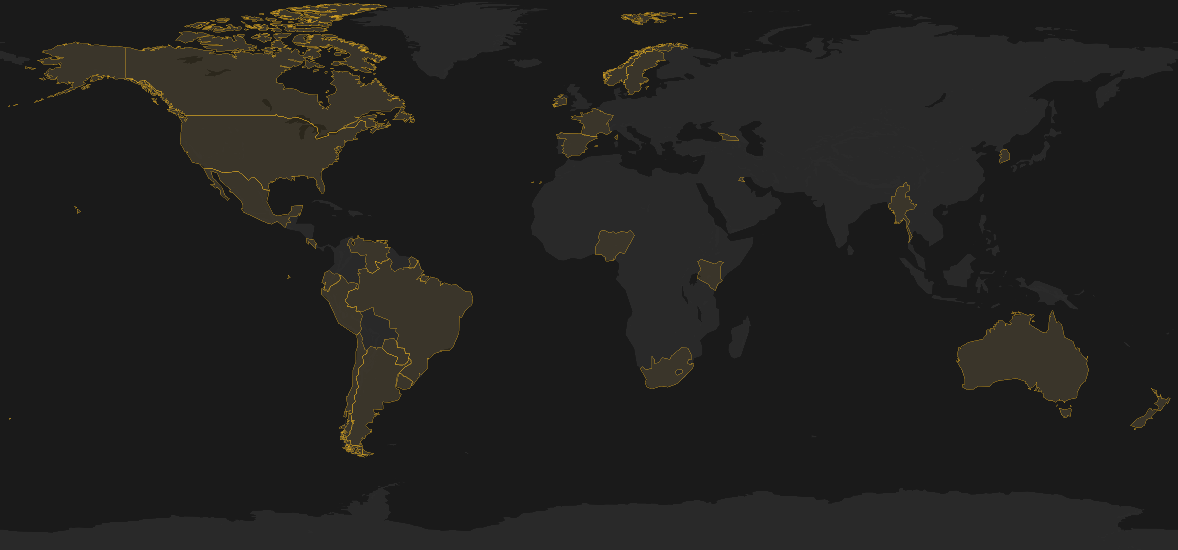 Luxor Freight Solutions Q&A With Vince Vandersluis
What challenges do crypto miners typically face when it comes to transporting mining hardware and how does Luxor solve it?
Miners know how to operate energy and mining assets at scale, but they may not know the ins-and-outs of shipping, handling, and importation — especially if they are working in a jurisdiction that is new to them.
Drawing on 3 years of experience with our ASIC Trading Desk, we address import/export regulations and customs complexities across various regions. This allows miners to focus on operations while Luxor mitigates supply chain disruptions with customized shipping options.
What freight services does Luxor provide?
We offer a full spectrum of freight services for crypto mining industry: door-to-door international and US domestic shipping, facilitate customs clearance and advisory, import and export, insurance, and more. Feel free to check out our website for details and quotes.
Do you need to procure hardware through Luxor to be able to use Luxor Freight Solutions?
No, clients are not required to purchase hardware from us in order to get a freight quote or utilize our services. Similarly, those who have acquired hardware through Luxor ASIC Trading Desk are not obligated to use our freight service either.
We value and welcome all feedback as we continuously look to enhance the quality of our services with the goal of becoming our clients' top choice for crypto mining logistics.
In the landscape of crypto logistics, how does Luxor Freight Solutions differentiate itself and maintain a competitive edge?
We stand out in crypto logistics in the finer details. Being a miner ourselves and having spent extensive amount of time with other miners, we understand the intricate details needed to optimize logistics. Our experience in the logistics world and attention to details add up to major efficiency gains that allow us to provide a superior experience.
Also, Luxor ASIC Trading Desk has an international team based across 4 different countries to ensure around-the-clock responsiveness. This global presence allows us to navigate diverse time zones, adhere to country-specific customs regulations, and overcome language barriers quickly.
Luxor Freight Solutions Case Studies
Vince shared with us 3 cases that provide more details for how Luxor Freight Solutions tackled tricky challenges. Whether it was dealing with high volume shipments or smaller ones, Vince worked across and delivered top-tier services to publicly-listed miners, large private enterprises, as well as retail miners.
In each case, we joined forces with our clients, ensuring their mining gear made it to them safe and sound. Now, let's dive into the details:
From Hong Kong to Norway: How 3,000 Crypto Miners Traveled Over 6,000 Miles
Route: Hong Kong to Norway
Quantity: 3,049 units
Equipment Value: $10.3 million USD
Services: In-person diligence of crypto miners, repackaging, charter flights, insurance, customs clearance, in-land trucking, door-to-door loading and offloading
Challenges: A client procured 3,049 brand new crypto miners located in Hong Kong. With no local team on the ground to perform the necessary in-person diligence before completing the transaction, they turned to Luxor Technology for a comprehensive solution from inspection to global shipping.
Luxor's Solution
Luxor swiftly presented a customized solution, assembling a dedicated team to meet the client's requirements. Here's how Luxor tackled each phase of this complex operation:
On-Site Inspection: Luxor sent an experienced team member to the warehouse in Hong Kong to perform the in-person diligence. The team member documented the quantity, model, physical condition, serial numbers, and appearance of 3,049 crypto miners.
Comprehensive Reporting: Luxor provided the client with a detailed report, ensuring full transparency on the status of the machines. The client was equipped with all the information needed to proceed with the machine transaction.
Logistics Planning: Luxor's logistics experts secured the most recent and best priced air freight for the miners' journey from Hong Kong to Norway. The plan included re-palletizing for maximize freight capacity and the use of chartered flights to optimize transportation speed and security.
Customs and Offload Handling: Luxor handled customs clearance at both ends of the transportation, ensuring compliance with all necessary regulations. Luxor arranged temporary storage to safeguard the miners during the process. Finally, Luxor ensured a smooth offloading process at the final destination in Norway.
Results: Luxor's end-to-end logistics solution was executed with precision and transparency. The entire process, from the initial inspection to the final delivery in Norway, was accomplished within two weeks. Additionally, Luxor's dedicated team followed up every step of the way to ensure a seamless operation. The client received their 3,000 crypto miners on time and in the original condition, ready for deployment. With the tailored freight solution rendered by Luxor, our client was able to not only save valuable time and resources but also maintain the integrity and quality of their crypto mining equipment throughout the entire logistics process.
Going the Extra Mile: Aligning Shipping and Deployment Schedules for 8,400+ Crypto Miners
Route: US domestic, Malaysia/Indonesia/Hong Kong to US
Quantity: 8,423 units
Equipment Value: $9 million USD
Services: U.S. in-land trucking, international air freight, insurance, customs clearance, US stateside storage, on-site troubleshooting, firmware installation, complementary replacement parts
Challenges: A client procured a substantial fleet of 8,423 crypto miners through Luxor's ASIC trading desk. These miners were not uniform; they came in various conditions, carried different warranty terms, represented three various brands and models, and were scattered across 7 warehouses located in both the United States and Asia. Adding another layer of complexity, the client had a scattered deployment schedule across 2 months with a fixed capacity for receiving shipments each week. The client also needed help with troubleshooting and firmware installation.
Luxor's Solutions
Careful Weekly Scheduling: Luxor recognized the client's unique challenges and quickly crafted a comprehensive weekly pickup and delivery schedule that is synchronized with the client's deployment plan and capacity. This careful plan not only reduced the client's administrative burdens but also optimized the overall transit of the miners, resulting in reduced downtime and enhanced cost-effectiveness.
Thorough Documentation: To ensure transparency and accountability, Luxor diligently documented the details of every batch of miners dispatched and delivered, providing the client with comprehensive information on each shipment.
On-site Support: Luxor went the extra mile beyond conventional logistics services. After all the miners were delivered across a 2-month timeline, Luxor also sent a team member to the client's location, providing on-site assistance with troubleshooting and technical support.
Firmware Installation and Spare Parts: Luxor assisted the client by installing LuxOS firmware on the delivered crypto miners. After the team's visit, spare parts were promptly dispatched from Luxor's Montana warehouse to the client to minimize the client's downtime and ensure that their operations continued without disruption.
Results
By aligning the shipping plan with the client's deployment schedule over a span of 2 months, Luxor significantly reduced the client's logistical and operational challenges. This coordination ensured that the crypto miners arrived at the client's facility precisely when needed, streamlining operations and maximizing efficiency. Furthermore, Luxor's efforts included on-site assistance, firmware installation, and the provision of spare parts. The client not only received seamless logistics solution but also benefited from our technical expertise and support.
This case demonstrated Luxor's ability to provide comprehensive solutions that go beyond logistics, leveraging a broader Luxor product ecosystem and ensuring a smooth, efficient process.
Expedited Excellence: Navigating Swiftly and Delivering Seamless Experience for Every Order Size
Route: US to Paraguay
Quantity: 38 units
Equipment Value: $61,000
Services: US domestic pickup, customs and exportation, international air shipping, insurance
Challenges: A client approached Luxor Freight Solutions with an urgent shipping inquiry: having acquired the machines elsewhere, the client needed swift assistance to pick up and deliver them to Paraguay within a tight timeframe. Lacking shipping experience to Paraguay, the client sought guidance for navigating the intricate logistics of US exportation and international shipment.
Luxor's Solutions
Rapid Response and Pick-Up: Upon receiving the client's inquiry, Luxor acted immediately, securing the miners within 72 hours. Recognizing the urgency, Luxor swiftly put international air shipping plans into motion while ensuring the coordination of exportation requirements.
Expert Documentation and Export Process: Leveraging our established status as a US company with extensive import and export experience in the past 3 years, Luxor streamlined the documentation process and successfully navigated the complexities of the US exportation process, ensuring that all paperwork was completed efficiently and correctly. Luxor managed the entire process, from packaging to pick-up in the US, exporting, scheduling international shipping, and delivery in Paraguay.
Transparent Communication and Updates: Throughout the entire process, Luxor maintained frequent communication with the client. Luxor provided regular updates on shipment status, offered guidance regarding next steps, and maintained accurate estimated time of arrival information. This ensured that the client was well-informed at every stage of the process as a first time shipper.
Results
Luxor successfully executed the time-sensitive shipment and safely delivered the 38 Bitcoin ASICs to Paraguay in under two weeks upon receiving the request.
The successful completion of this international shipping order demonstrated Luxor's commitment to efficiency, reliability, and client satisfaction, regardless of order sizes. By leveraging our expertise in import and export logistics, Luxor showed its capability to handle intricate shipping requirements and time-sensitive orders with precision and professionalism.
Luxor Freight Solutions is Just Getting Started
Though the trends and landscape of global logistics are constantly changing, one timeless principle persists in the realm of logistics and transportation: "Although the road is difficult and perilous, you must invariably arrive and deliver." This enduring requirement, originating from the Rites of Zhou (130 B.C.) in China, was set forth for government officials entrusted with the management of freight and logistics. This historical mandate serves as a powerful testament to the lasting importance of punctual delivery and meticulously planned logistics in the governance and commerce of dynasties.
As we look ahead to the promising landscape of crypto mining logistics, a commitment to efficient shipping and secure delivery — coupled with the passion for the global distribution of hashrate — will be the key to success among crypto miner logistics service providers.
Hashrate Index Newsletter
Join the newsletter to receive the latest updates in your inbox.
---