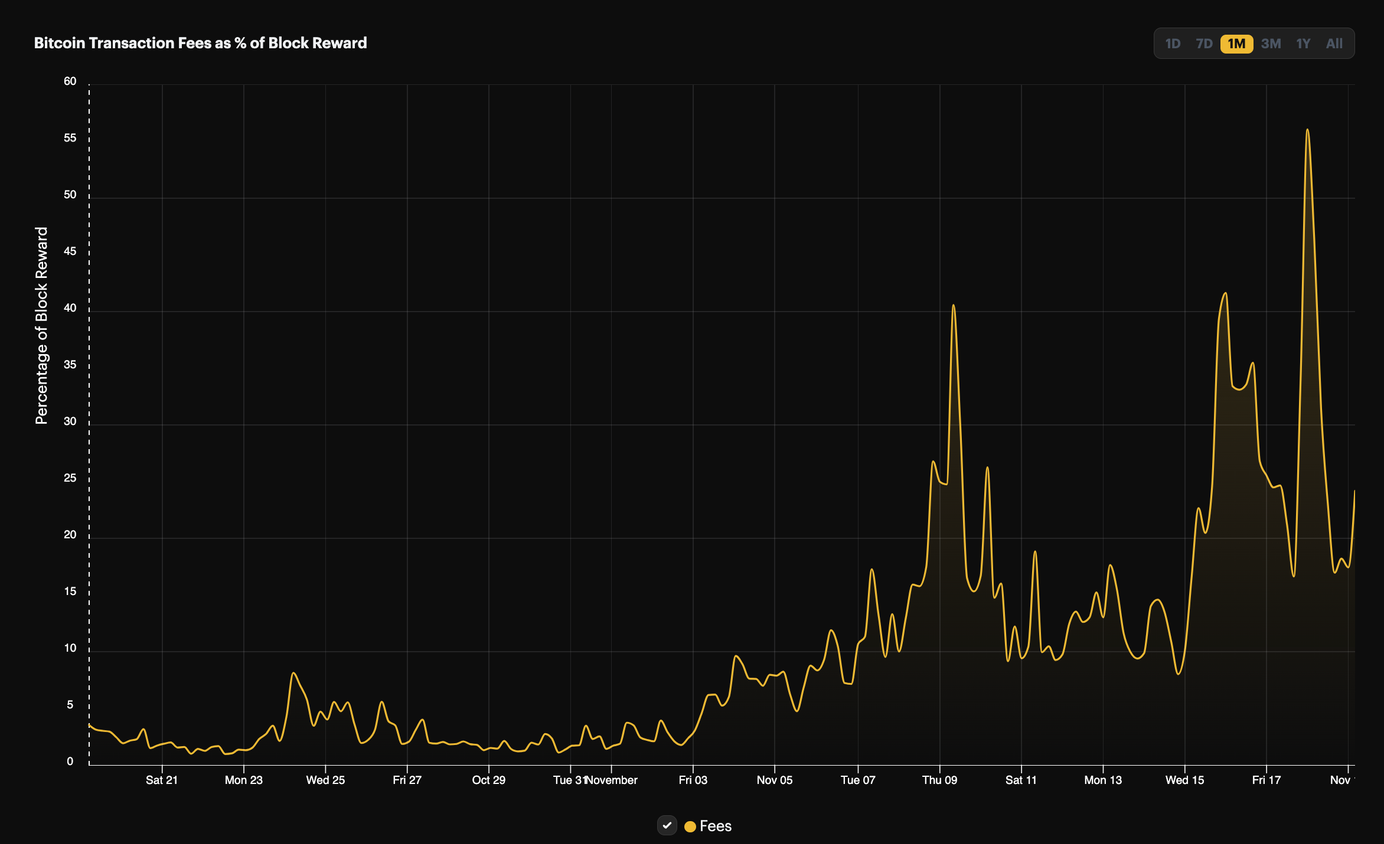 Hashrate Index Roundup (November 19, 2023)
Hashprice broke above $95/PH/day twice this week, and hashrate hit an all-time high.
It was a rollercoaster week for hashprice.
The ordinal degens are out in full-force again, and their activity slung hashprice above $95/PH/day twice last week. All of the inscribing activity elevated hashprice to an average of $85.17/PH/day last week, versus $81.80/PH/day the week prior – a 4% increase. As I write this, hashprice is currently sitting pretty at $85/PH/day.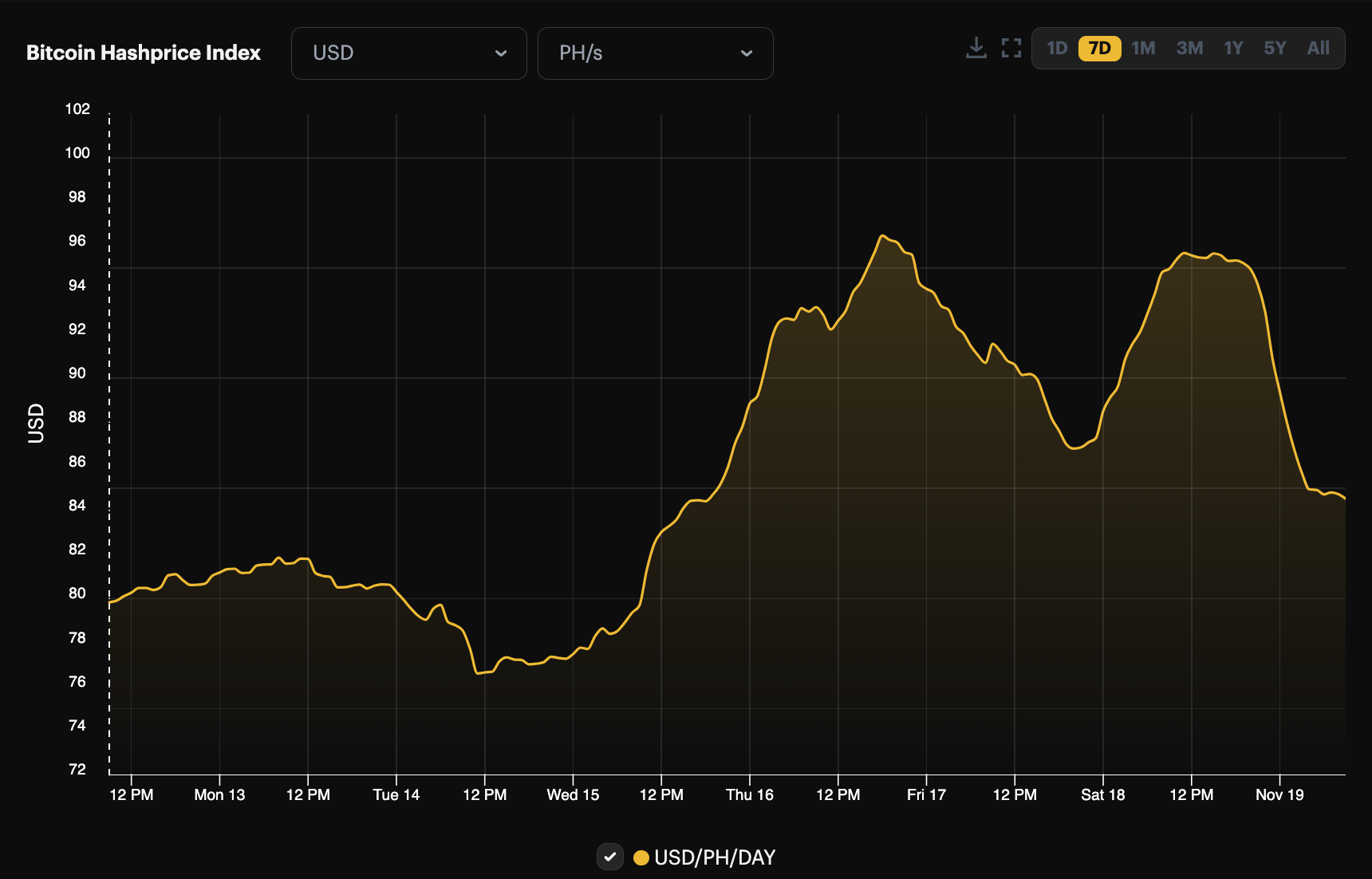 This profitability boost almost certainly guarantees that Bitcoin will see yet another positive difficulty adjustment this week (the 6th in a row), as it is abetting an inexorable rise in Bitcoin's hashrate. In fact, Bitcoin's hashrate hit an all-time on both the 7-day and 30-day average today: 480 EH/s and 465 EH/s, respectively.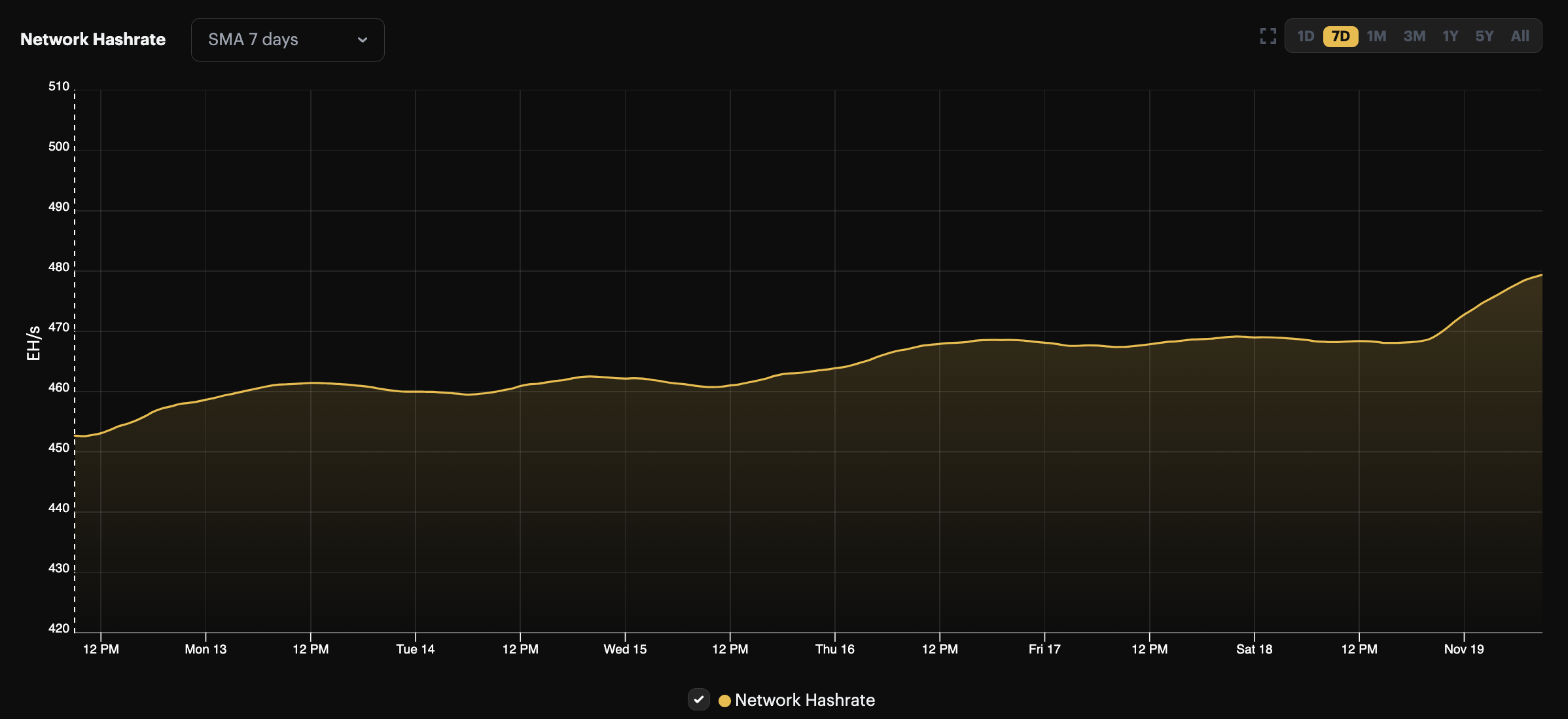 We've still got about 6 and a half days to go until the next adjustment, but our current forecast is estimating a 3.27% bump. Nothing to sneeze at.
Still, Bitcoin's price is hanging in there above $36,000. If the current rally keeps up and inscription activity doesn't deflate, then plenty of miners will still have comfortable margins despite the all-time high difficulty. And at the very least, any day with hashprice above all-time lows is a good day if you're a miner, especially with the Halving 5 months away.
---
Sponsored by Luxor RFQ
The Antminer S21 is here, and Luxor's ASIC Trading Desk is accepting preorders for this model right now! If you'd like to place a preorder for the Antminer S21, please fill out this form. Secure your order for Bitmain's most efficient and powerful ASIC miner today!

---
Bitcoin Mining Market Update
A surge in BRC-20 activity lifted transaction fees to their highest levels since May this past week. Transaction fees accounted for 21% of all block rewards from November 12 - 18, an impressive increase from the prior week's similarly impressive 13.7% average. ASIC miner prices for next and new-gen rigs budged upward slightly in response to the last two weeks of positive hashprice action.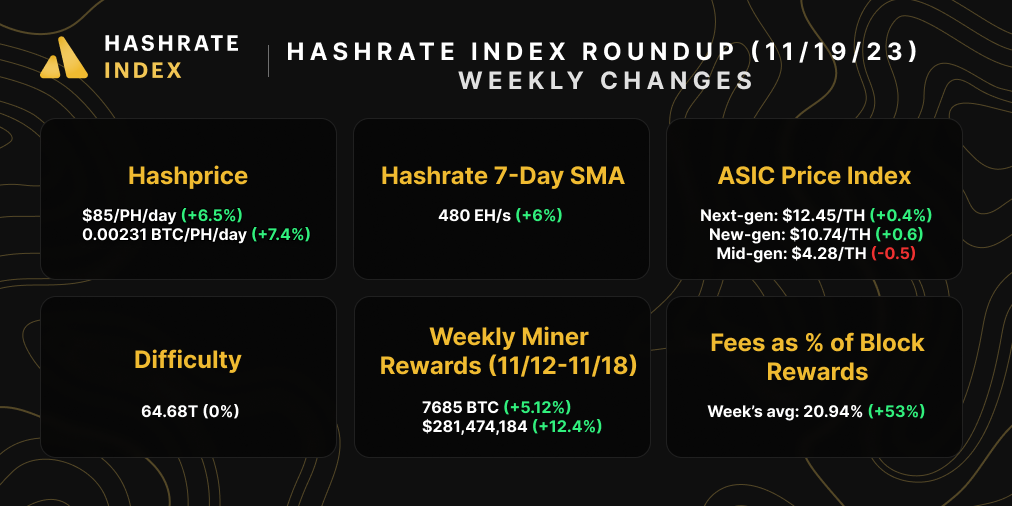 ---
Bitcoin Mining News
Here are last week's top headlines for Bitcoin mining news:
---
Bitcoin Mining Stocks Update
Bitcoin mining stocks had mixed returns last week, again validating the observation that they move more in response to Bitcoin's own price, not hashprice. Our Crypto Mining Stock Index increased by 1.2%.
Weekly changes to Bitcoin mining stocks:
RIOT: $10.48 (+3.56%)
HUT: $1.90 (-9.95%)
BITF: $1.67 (-1.67%)
HIVE: $3.01 (-3.05%)
MARA: $10.00 (+6.16%)
CLSK: $3.94 (+6.49%)
IREN: $2.83 (-4.07%)
WULF: $1.06 (+9.17%)
CIFR: $2.48 (-16.67%)
BTDR: $4.00 (0%)
SDIG: $3.97 (+2.77%)
New From Hashrate Index
Luxor RFQ October Insights: As Number Go Up, ASIC Miner Prices Go Up Too
ASIC miner prices are recovering from all-time lows following the October hashprice rally. With the rise in hashprice came a welcomed increase in ASIC demand, which kept the Luxor ASIC Trading Desk team busy all month long. For instance, Luxor RFQ cleared 3,826 ASICs in October, a 128.7% increase in ASIC volume from September.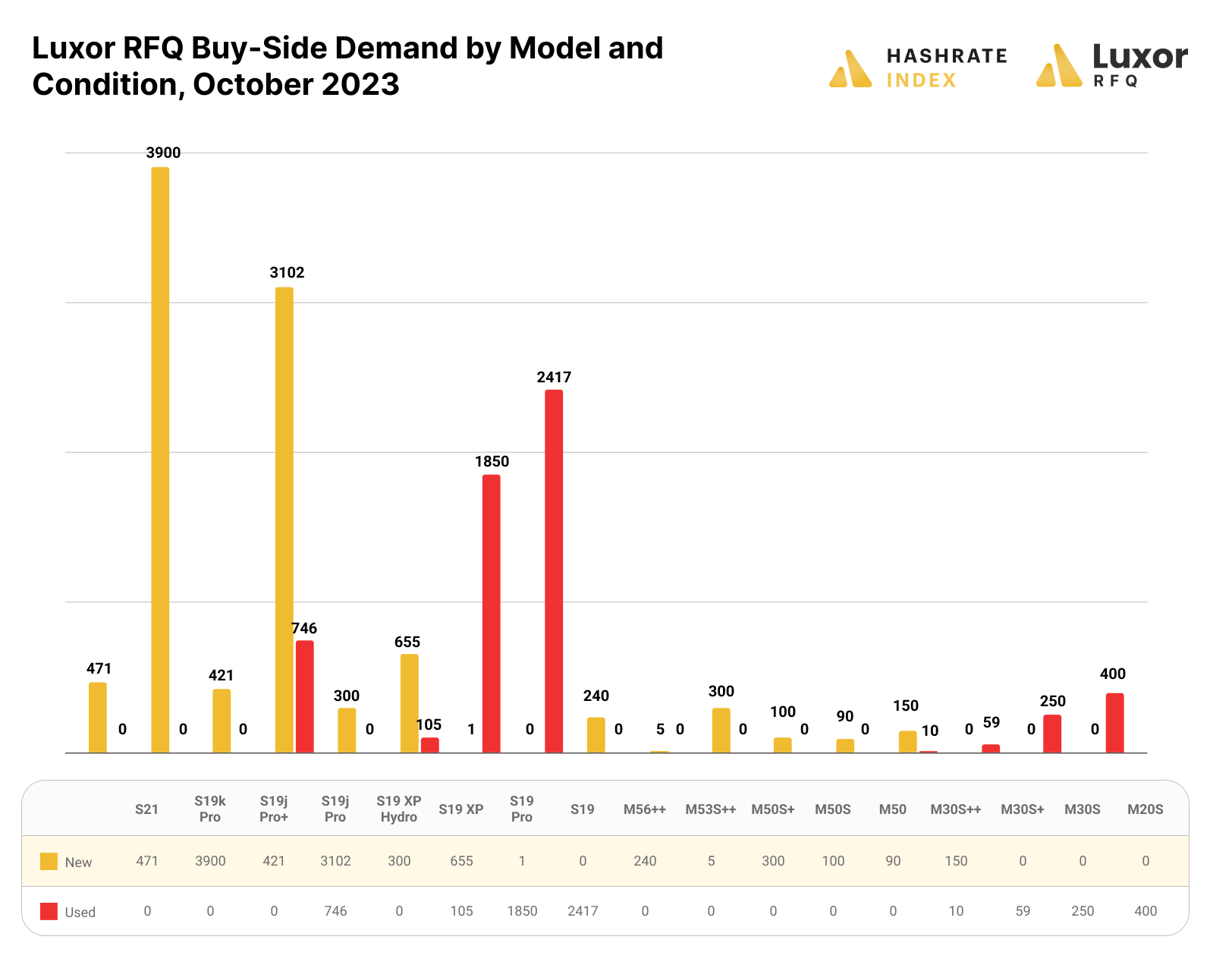 Happy Hashing, and have a great week!
Hashrate Index Newsletter
Join the newsletter to receive the latest updates in your inbox.
---