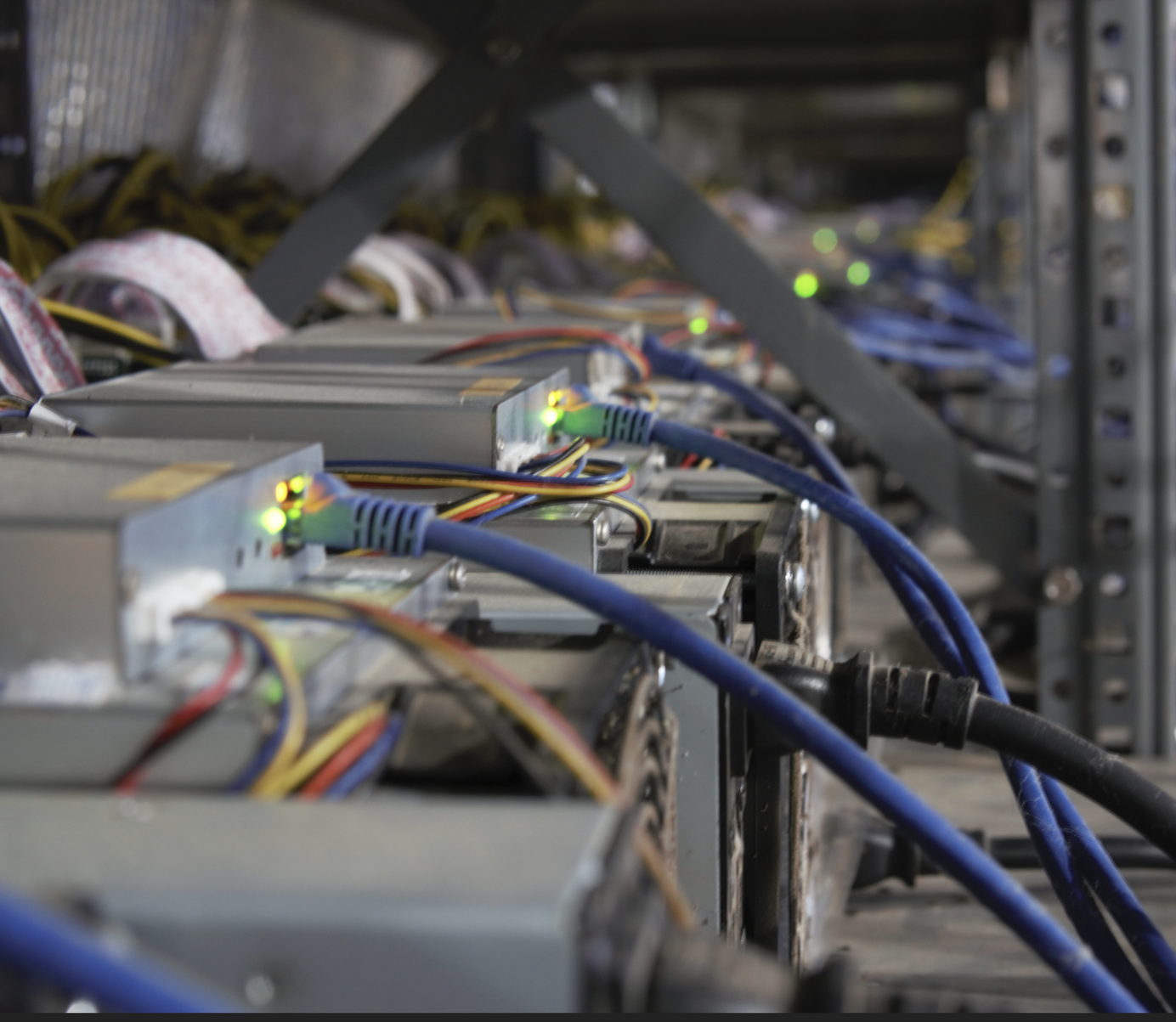 Hashrate Index Roundup (May 29, 2022)
This is not the decoupling we were asking for...
Happy Sunday, y'all! (And for our US readers, Happy Memorial Day weekend!)
Bitcoin Twitter was abuzz with "decoupling" jokes last week. That's right friends, Bitcoin and company are finally decoupling from the NASDAQ and other major indices, only it's going the opposite direction we had hoped (as Kruger points out in his Tweet, this is likely market backlash from the Luna/UST fiasco).
At the time of writing, Bitcoin is above $29k and making another run at $30k.
Everyone is just waiting around for capitulation and max pain to set in, but sometimes I allow myself the little illusion that the flashcrash to $25k was as gnarly as it gets (NOT financial advice...)
Anyway, a few news items before we crunch the numbers:
Ethereum Developers Will Likely Delay Difficulty Bomb 2-4 Months
Ethereum developers met last week to discuss the upcoming merge to proof of stake. The Ethereum Foundation and its devs are confident that the merge will begin this year, but they need more time. So it's looking like developers are going to delay Ethereum's difficulty bomb--a technical feature that, once fully detonated, will gradually make Ethereum mining more difficult until miners can no longer mine new blocks. The bomb has already started slowing block times (to roughly ~13 seconds from ~10 seconds), and now the developers will likely delay it for another 2-4 months (after a series of previous delays, it was supposed to detonate next month).
Bitcoin Bear Market Will Dampen Hashrate Expansion in 2022
What happens when rates are rising, mining profitability is falling, and the world economy is slipping into a recession? We wrote about that for Friday's newsletter, specifically examining what rising energy costs and waning mining economics mean for miners trying to deploy hashrate in 2022. TLDR: we expect all of these factors to hamper growth and we don't expect Bitcoin's hashrate to hit 300 EH/s by the end of the year. Here are the team's EOY 2022 predictions:
Nick Hansen: 281 EH/s
Guzman Pintos: 280 EH/s
Ethan Vera: 270 EH/s
Alex Brammer: 260 EH/s
Colin Harper: 255 EH/s
Eddie Wang: 250 EH/s
---
Sponsored by BlockFi

---
Hashprice Index May 22, 2022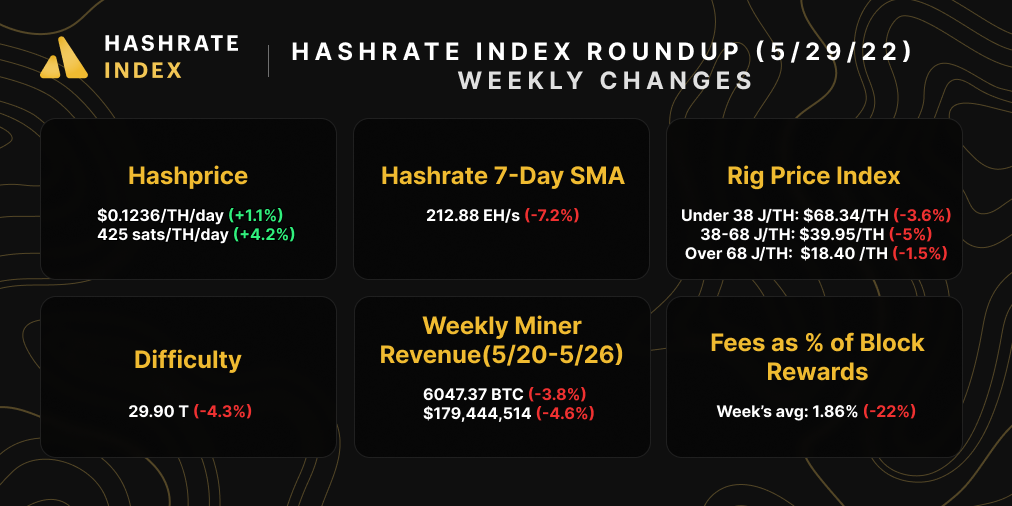 Bitcoin's USD hashprice is still above $0.12/TH/day thanks to last week's downward difficulty adjustment. BTC hashprice saw a substantive rise from the downward adjustment as well, and it is currently hovering around 425 sats/TH/day after peaking last weak at ~432 sats/TH/day.
In the hashrace to the next halving, every day above $0.10/TH/day (and 400 sats/TH/day) is precious...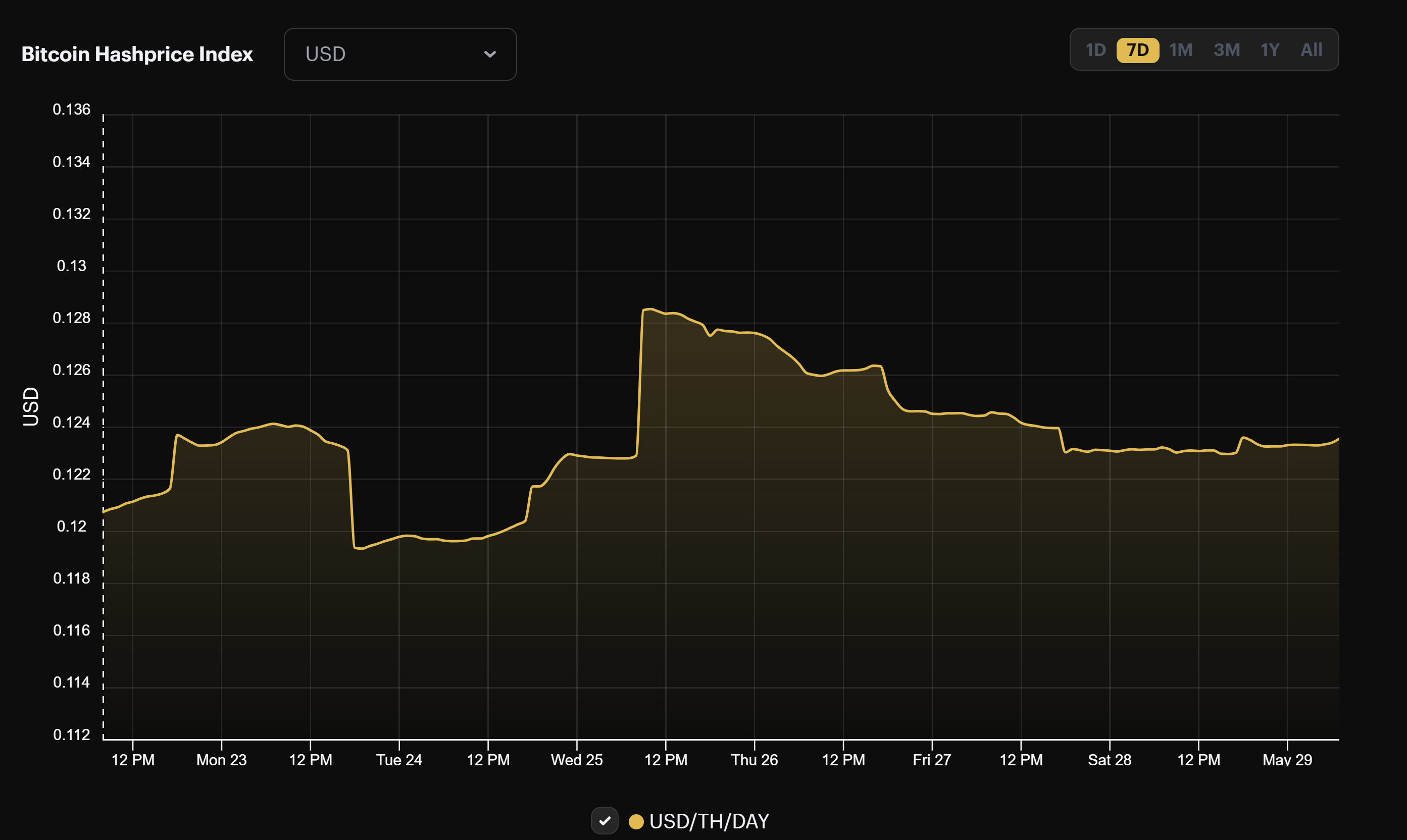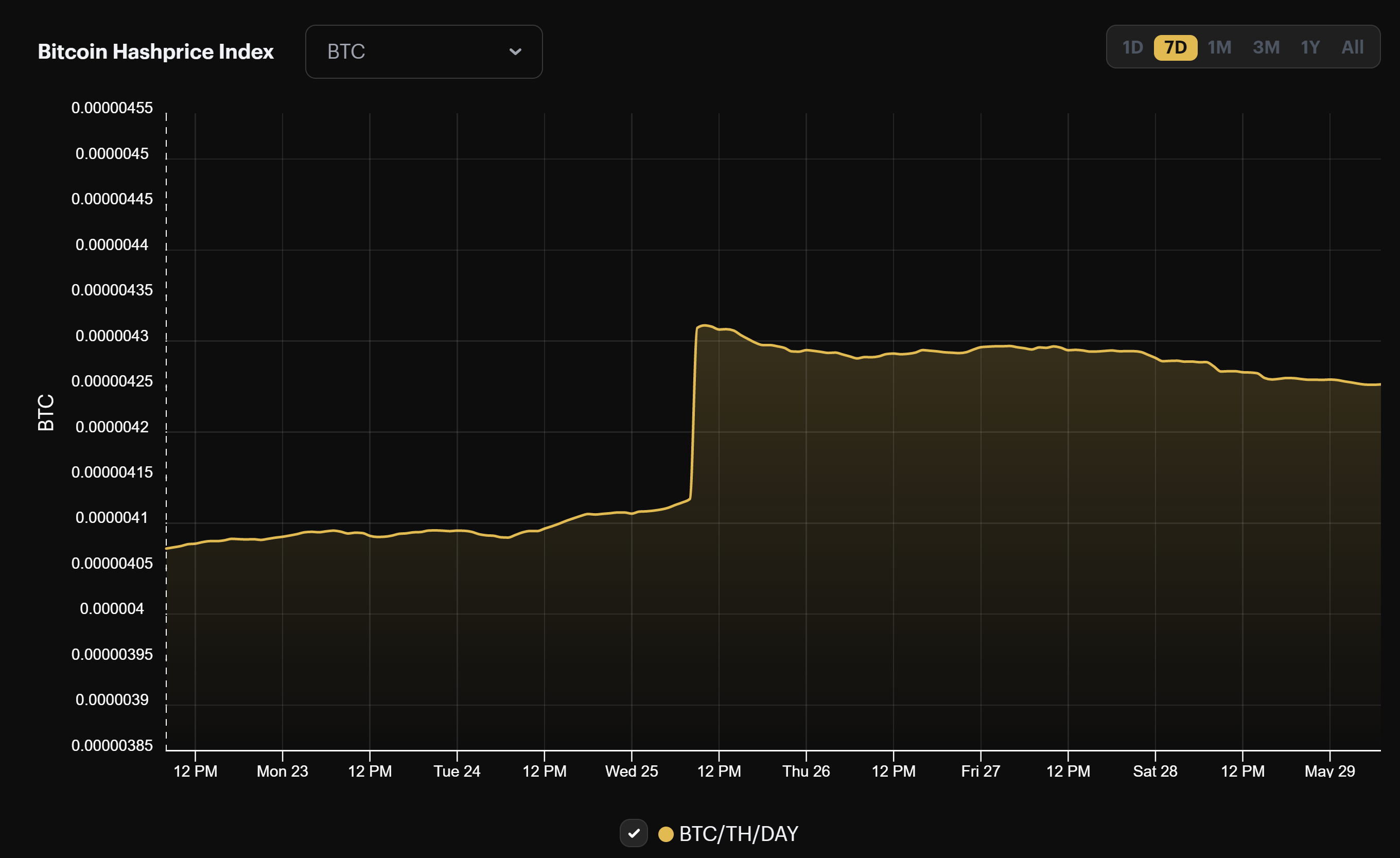 Bitcoin graced us with another downward difficulty adjustment last week, a 4.33% beauty that pushed Bitcoin's difficulty back below 30 T to 29.90 T.
With mining profitability waning by the week, we anticipate Bitcoin's hashrate to grow slower this year than many (including us) projected in 2021, so we could see some more of these healthy downward adjustments still in the remainder of the year.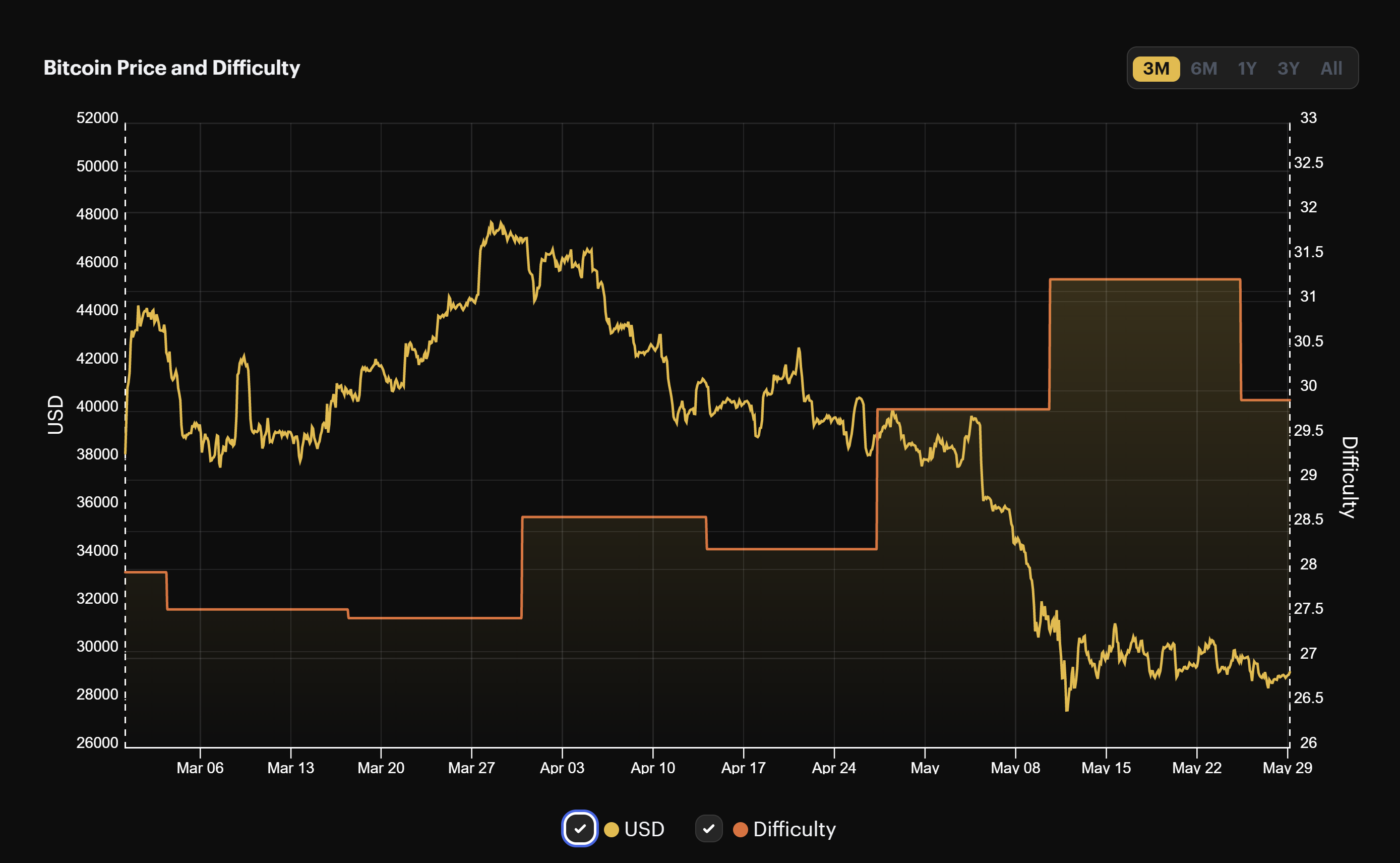 💸
BITCOIN TRANSACTION FEES
Transaction fee revenue was thinner last week than earlier in May as on-chain volume continues to drop off.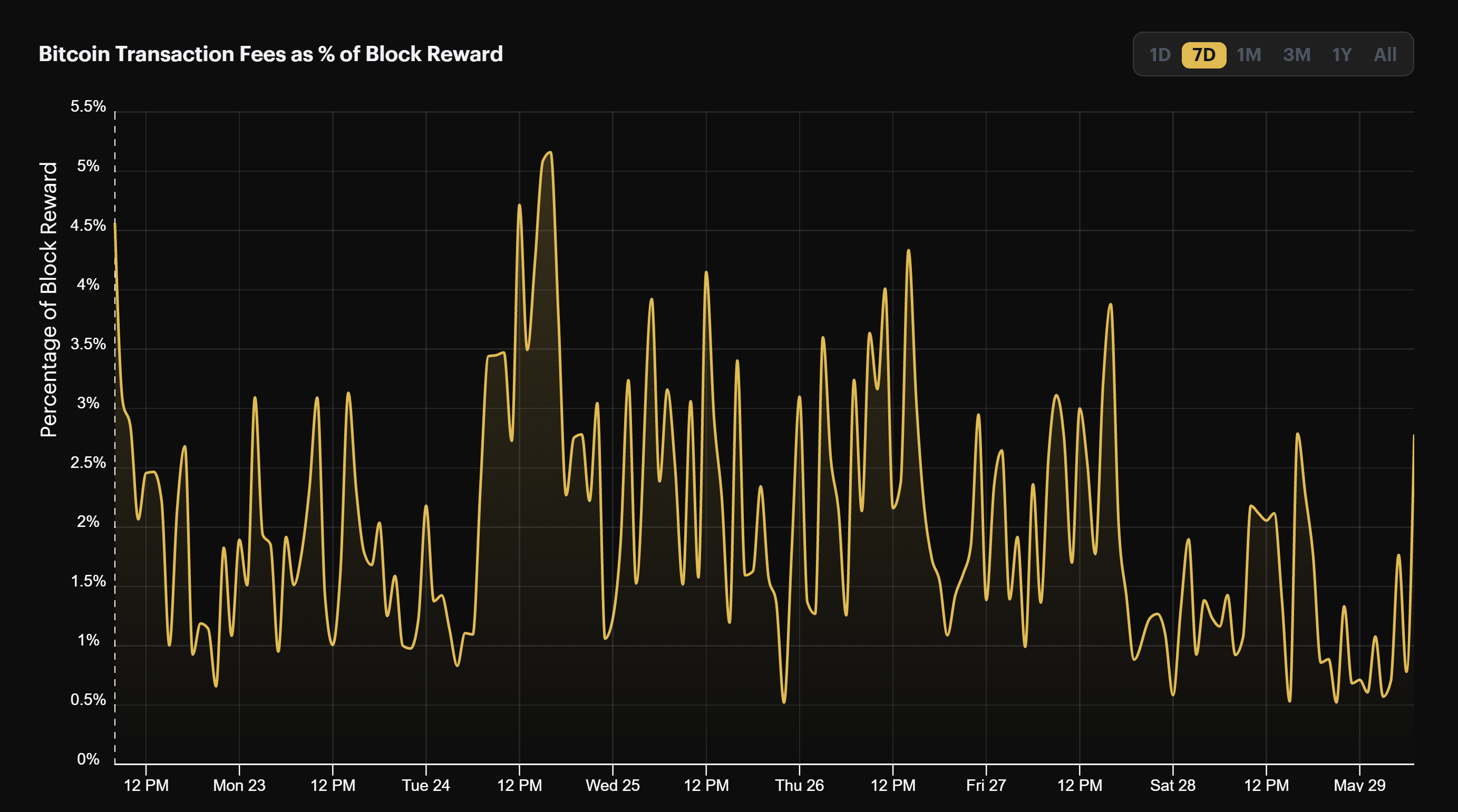 ---
Bitcoin ASIC Index May 22, 2022
Whatdoyaknow? Bitcoin mining ASIC prices are still falling. ASIC values have been in freefall since the beginning of 2022, and in last week's update, new-gen rigs finally broke below $70/TH and mid-gen rigs broke below $40/TH.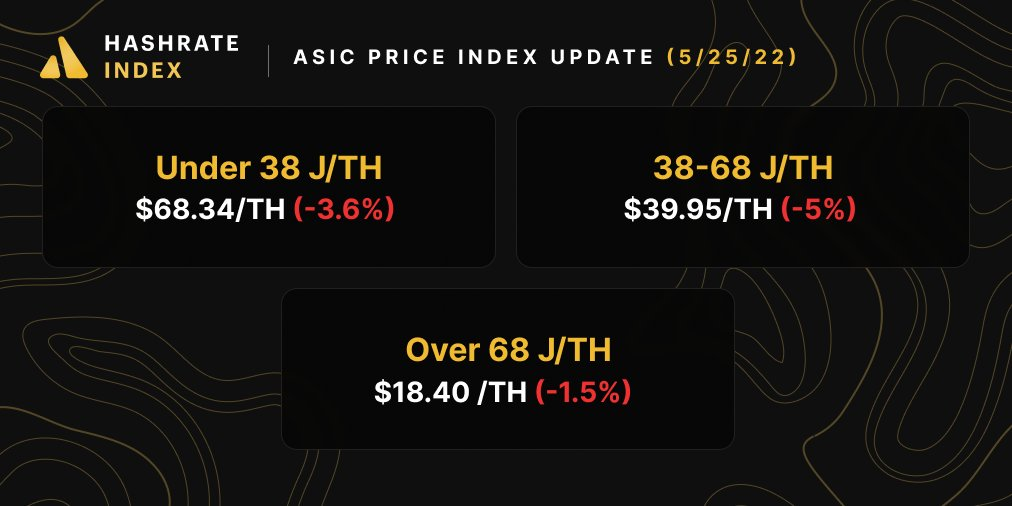 💰
PROFITABILITY OF POPULAR BITCOIN ASICs
Bitcoin mining profitability rose slightly last week.
Antminer S19 Pro (110 TH/s): $13.60
Antminer S19 (95 TH/s): $11.70
Whatsminer M30s++ (112 TH/s): $13.80
Whatsminer M30s (86 TH/s): $10.60
Antminer S17 (56 TH/s): $6.60
Whatsminer M20s (68 TH/S): $8.40
Antminer S9 (13 TH/s): $1.70
---
Sponsored by Luxor

---
Bitcoin Mining Stocks May 22, 2022
Our Crypto Mining Stock Index fell 1.8% to 2,585 last week as bitcoin mining stocks continue to weather harsh market conditions.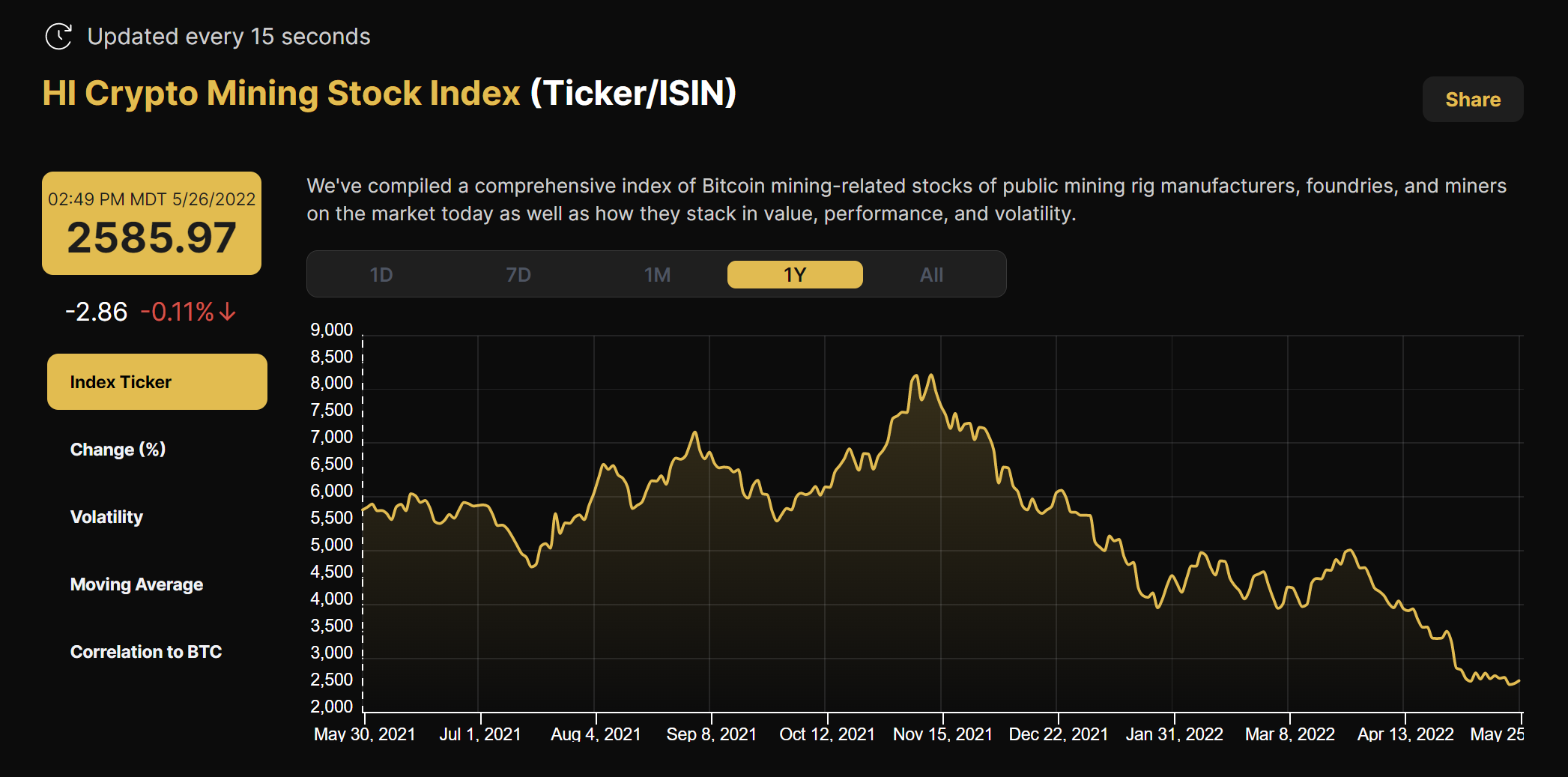 Happy Hashing, and have a great week!
Hashrate Index Newsletter
Join the newsletter to receive the latest updates in your inbox.
---