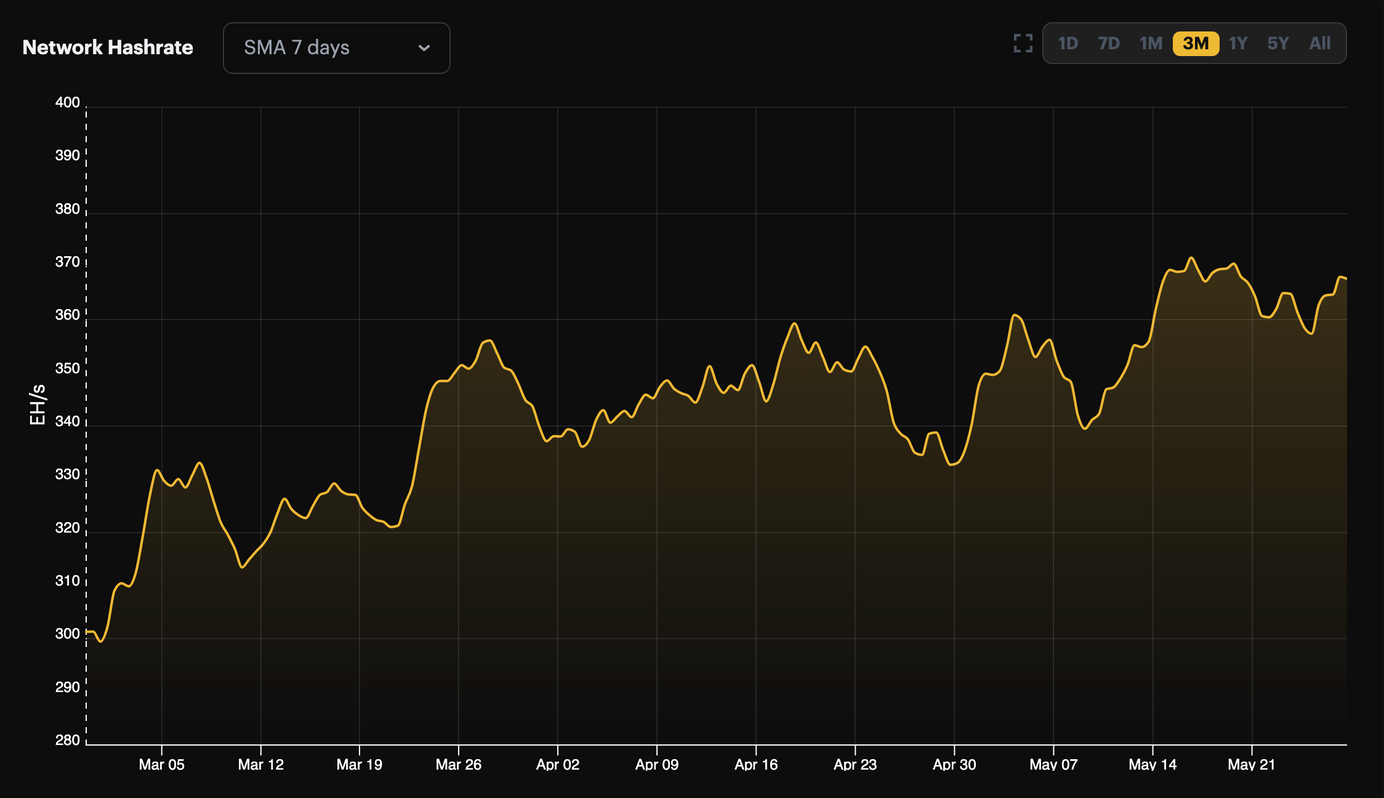 Hashrate Index Roundup (May 28, 2023)
Hashprice continues to slowly drop as transaction fee volumes recede.
Happy Sunday, y'all, and happy Memorial Day weekend to our US readers!
Hashprice continues to wind down from its BRC-20-induced bender.
At $73/PH/day, hashprice is currently down 8% month-over-month. Looking a little closer, the average hashprice from May 1-14 was $90.80/PH/day (0.00324 BTC/PH/day), while the average hashprice between May 15-27 was $75.10/PH/day (0.00279 BTC/PH/day) – a 17% decrease.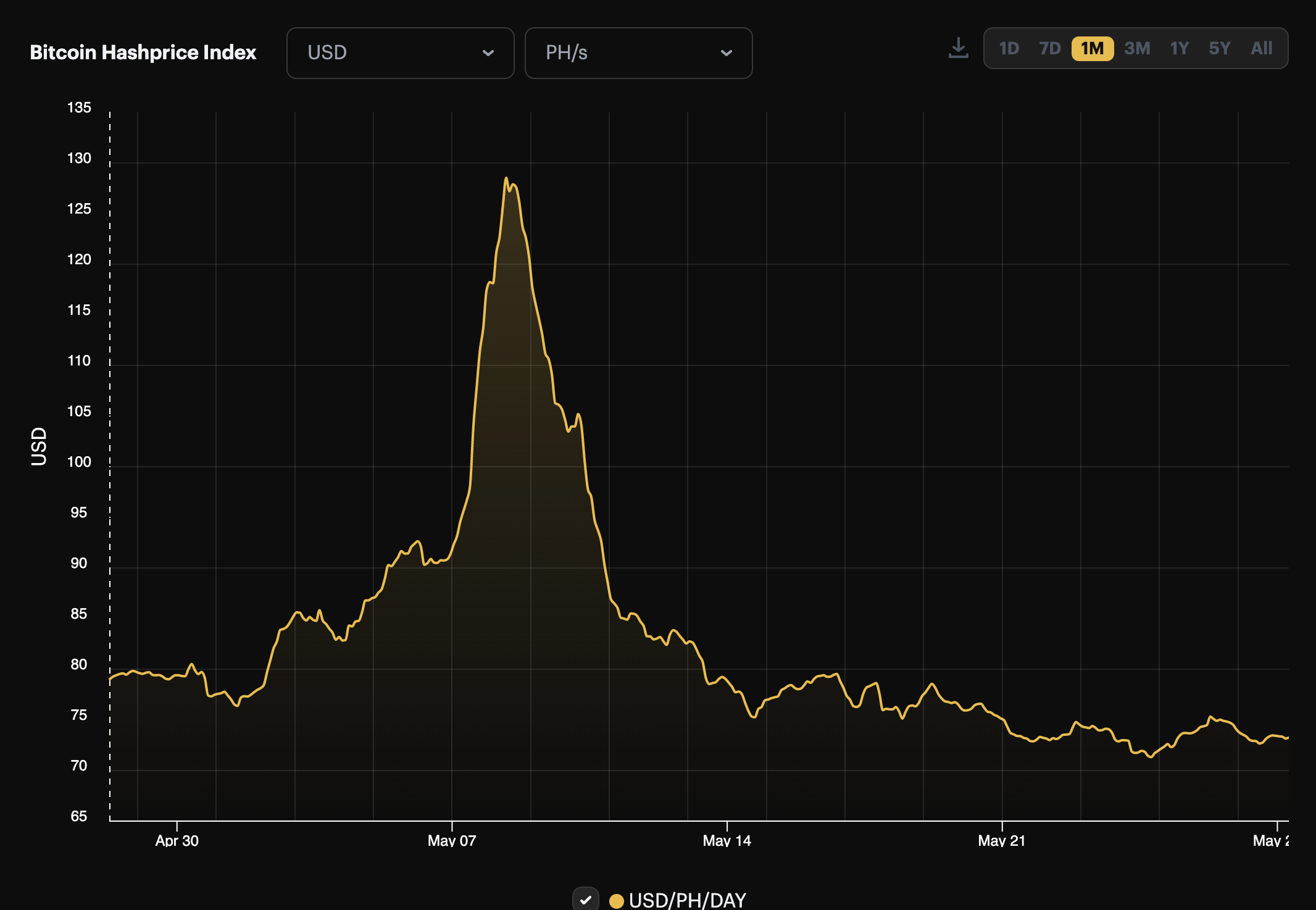 And it looks like there's more pain for hashprice on the way, because our difficulty forecast currently estimates that a 2.39% upward adjustment is coming up in 3 days. This epoch, blocks have come in 9 minutes and 46 seconds on average.
All that said, it's worth nothing that hashprice could be a few percentage points lower now, even though transaction fees have receded from their early-May highs. Over the last 24 hours, fees made up 6.15% of block rewards, and they made up just over 8% on average this past week (versus 10% the week before).
Maybe Bitcoin will get some more wind under its sails, or ordinals/inscriptions will send transaction fees ripping again. But if not, then hashprice will be just above $70/PH/day when that next difficulty adjustment rolls around – and sub $70/PH/day will be just around the corner.
---
Bitcoin Mining Market Update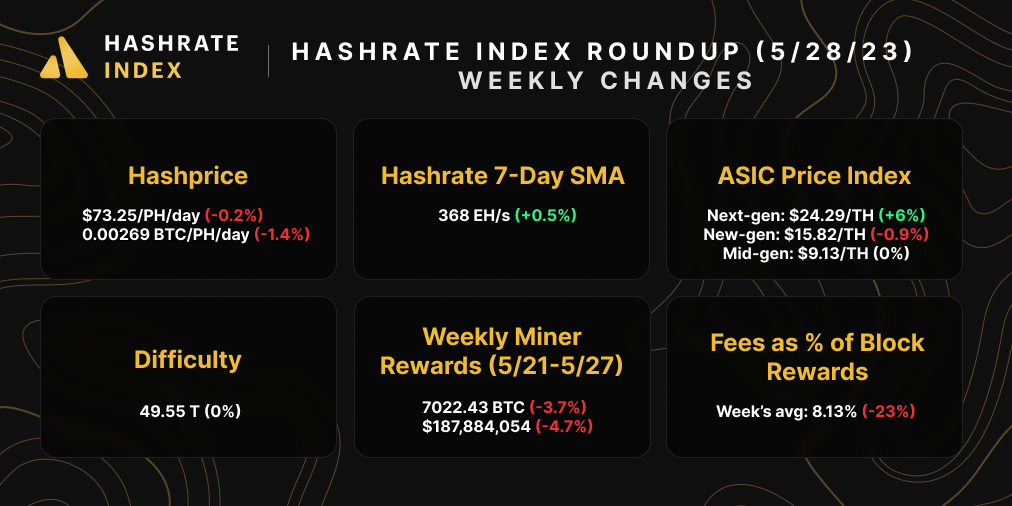 ---
Bitcoin Mining News
Here are last week's top headlines for Bitcoin mining news:
---
Sponsored by Luxor
Luxor's Antminer firmware is here! LuxOS provides all of the finetuning miners have come to love from custom firmware and more, including 45+ API commands to give miners complete control over their mining rigs. Visit Luxor's firmware page to learn more.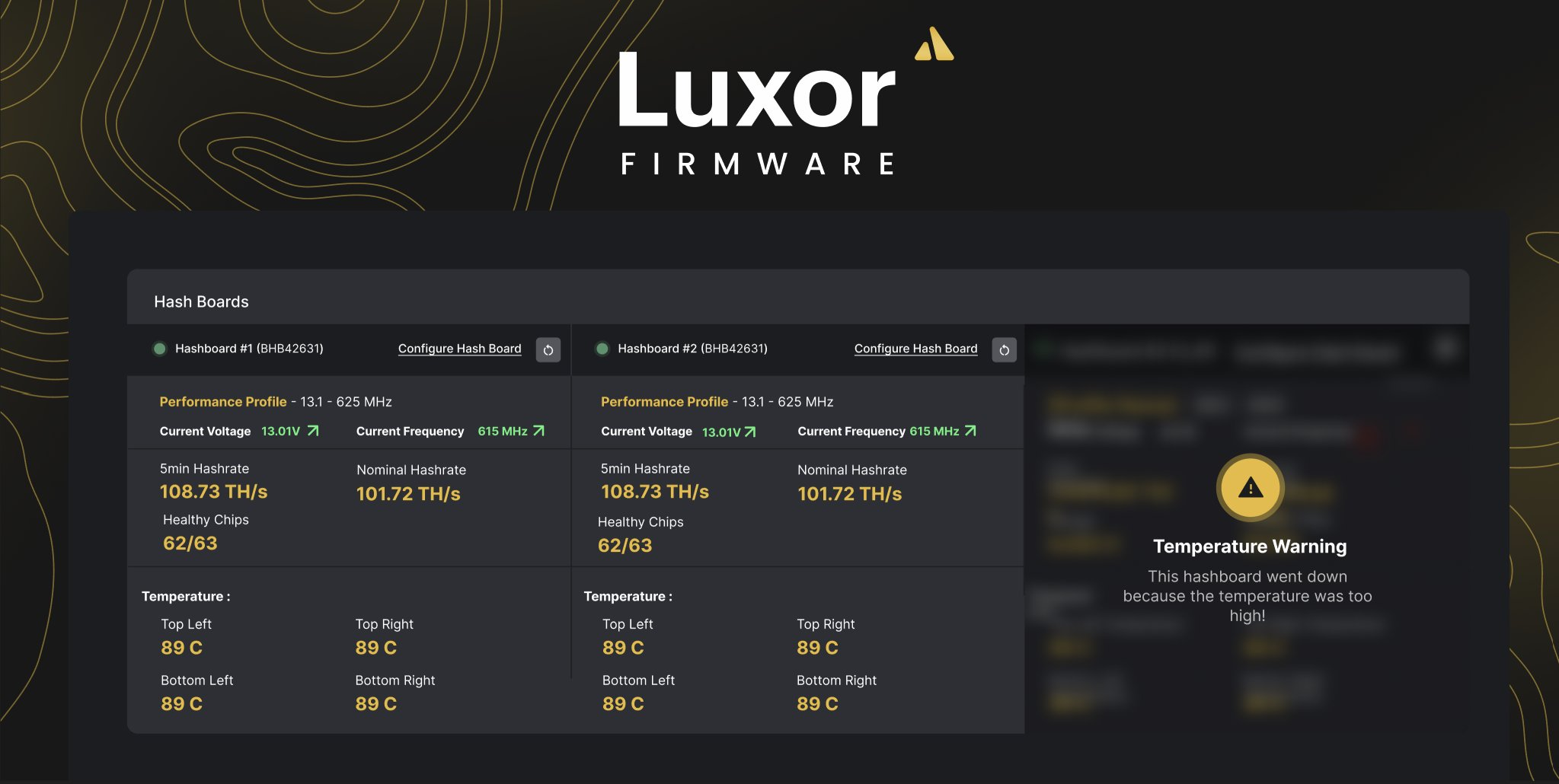 ---
Bitcoin Mining Stocks Update
Bitcoin mining stocks saw mixed returns last week, but the bulk of them declined in value. Our Crypto Mining Stock Index rose an itty bitty 0.8%.
RIOT: $10.92 (-0.73%)
HUT: $1.97 (+4.23%)
BITF: $1.10 (-2.65%)
HIVE: $2.99 (-6.27%)
MARA: $8.93(-2.72%)
CLSK: $4.23 (+0.4%)
ARBK: $1.18 (-1.67%)
IREN: $3.47 (-10.57%)
WULF: $1.50 (-3.85%)
---
New From Hashrate Index
How hedging strategies can help Bitcoin miners lower their cost of capital
Bitcoin mining is a capital-intensive business where having access to low-cost capital is critical for the success of an operation. Unfortunately, bitcoin miners' cost of capital is significantly higher than that of companies from comparable sectors. This high cost of capital limits miners' growth prospects and eats into their net incomes.
Luckily, not all hope is lost for capital-hungry bitcoin miners. This article analyzes the high cost of capital in the bitcoin mining industry and explains how cash flow hedging with derivatives can open up new capital-raising opportunities for these companies.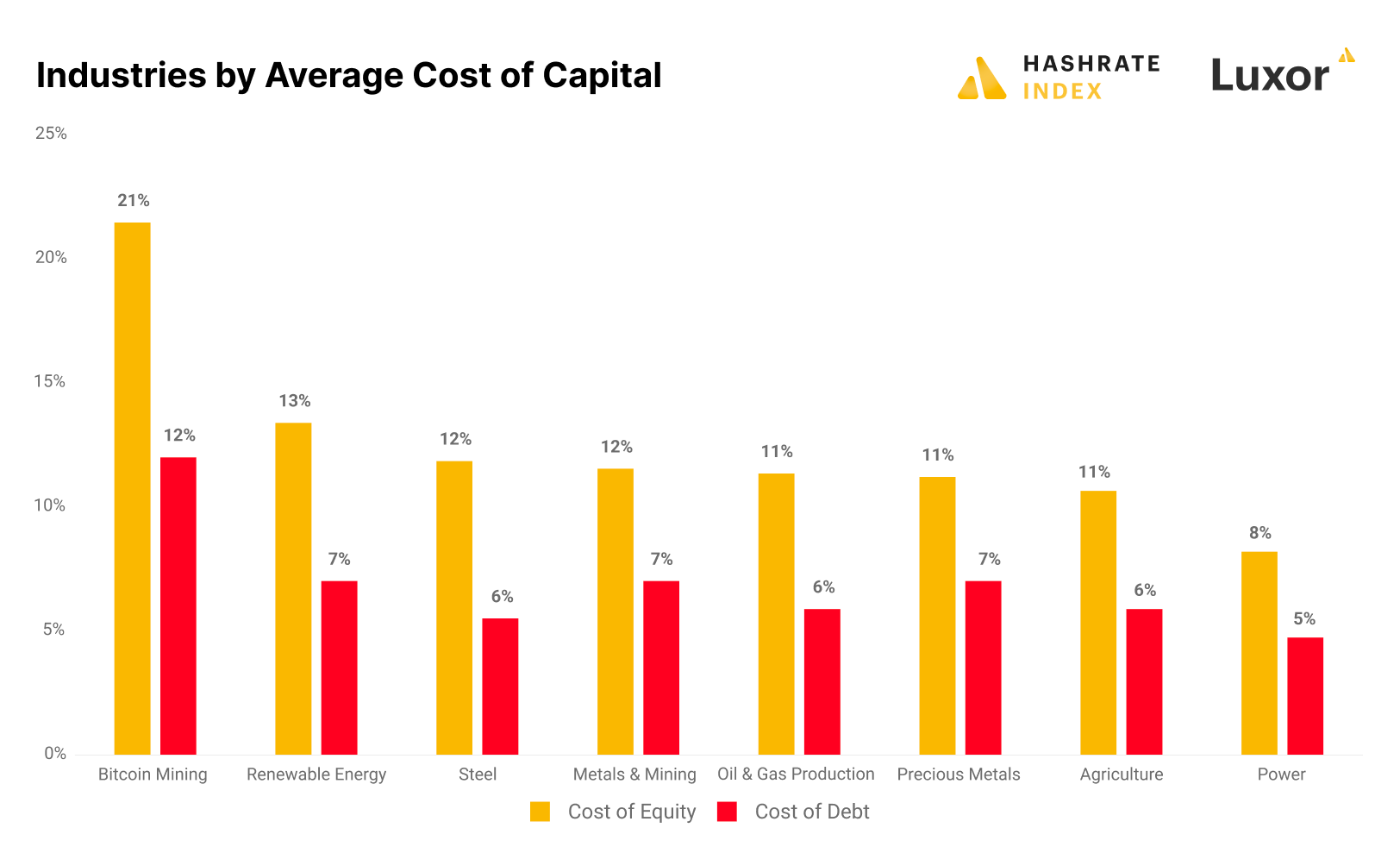 ---
Have a great week, and Happy Hashing!
Hashrate Index Newsletter
Join the newsletter to receive the latest updates in your inbox.
---