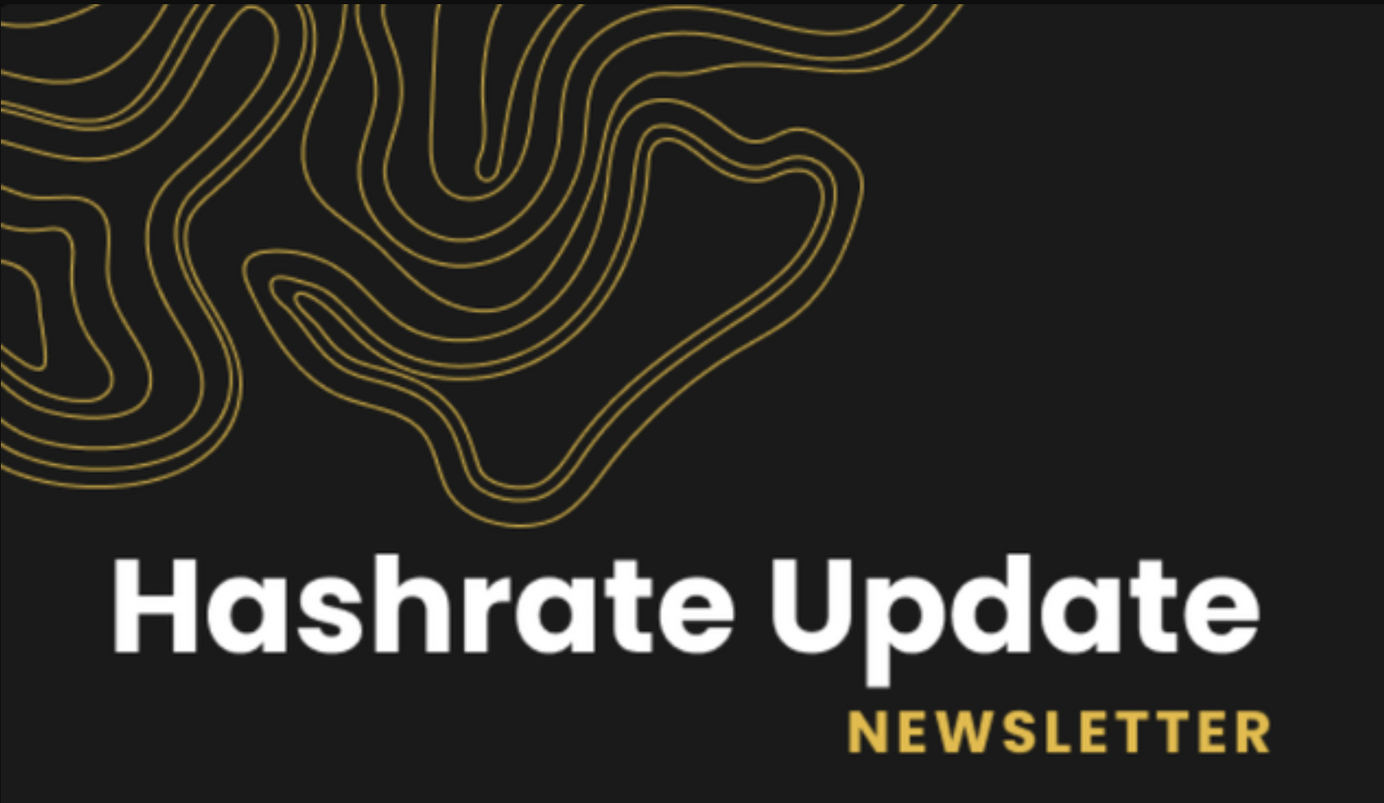 Hashrate Index Roundup (March 27, 2022)
Bitcoin's price is up, and hashprice is back above $0.20. But next week's difficulty adjustment threatens to bring mining profitability back down.
Happy Sunday, miners!
It's conference season, y'all, and Bitcoin is bubbling upwards as if in anticipation.
Luxor's team will be making the rounds at this year's conference circuit, starting with Empower: Energizing Bitcoin in Houston this coming week. In early April, we'll be headed to Miami for Bitcoin 2022; in early June, we'll be in Austin for Consensus 2022; and in late June, we'll be headed back to Miami just in time for its sweltering, summertime humidity for Mining Disrupt.
We'll have a booth at each of the above events, so if you're around, please feel free to stop by and say hi!
---
Sponsored by BlockFi

---
Hashprice Index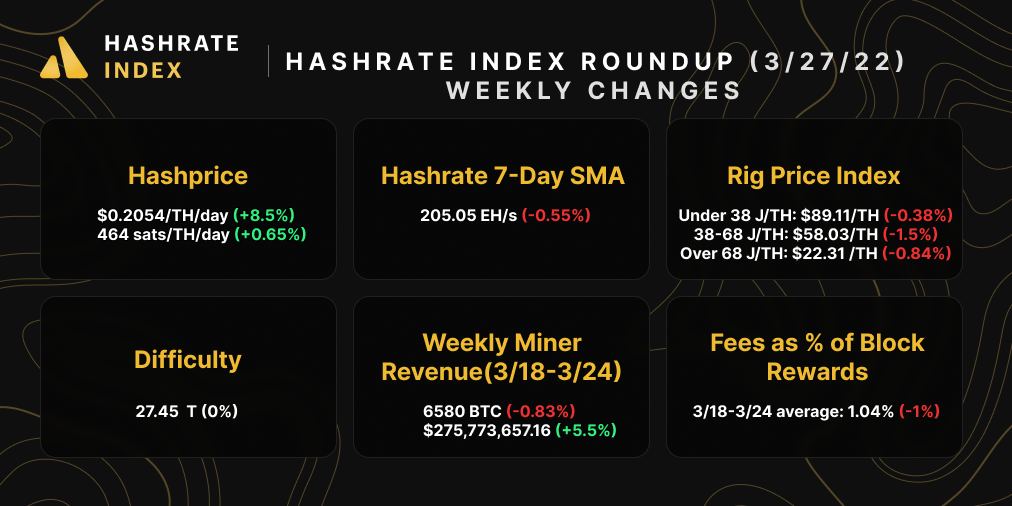 As number go up for Bitcoin price, number go up for hashprice. And number has been going UP.
After nearly an 8% climb last week, Bitcoin's hashprice gained 8.5% this week, with Bitcoin's own price up 8% over the same period.  
Bitcoin is scheduled for an upward adjustment this week, so we're going to need Bitcoin's price to keep running if hashprice is going to stay apace of $0.20/TH/day.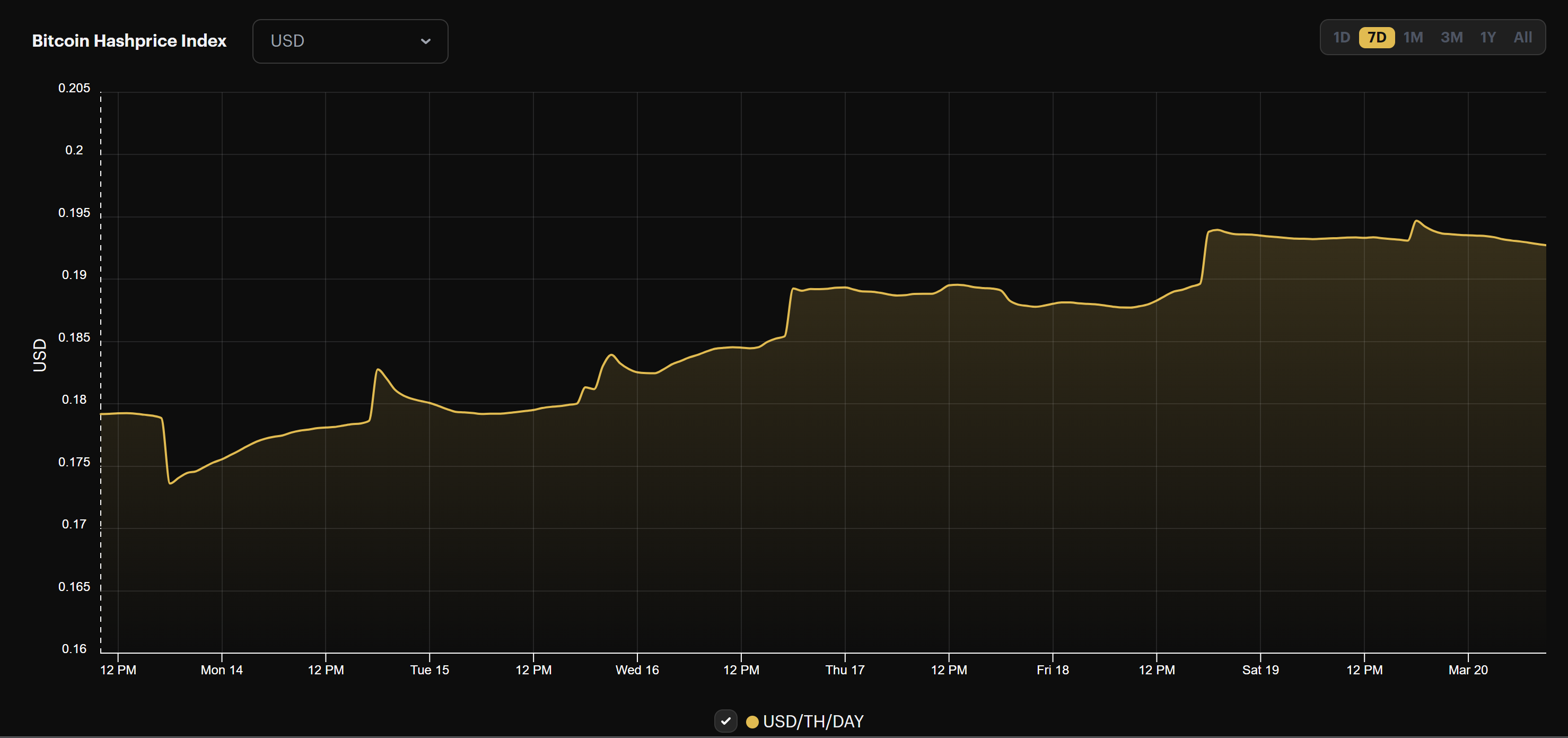 Speaking of that difficulty adjustment, it's looking like it'll be a bigish one. With blocks currently coming in at 9 minutes and 33 seconds on average, we're projecting a 4-5% upward adjustment, which would set a new all time high somewhere above 28.5 T. (As always, this could change if hashrate/block times swing wildly over the next three days).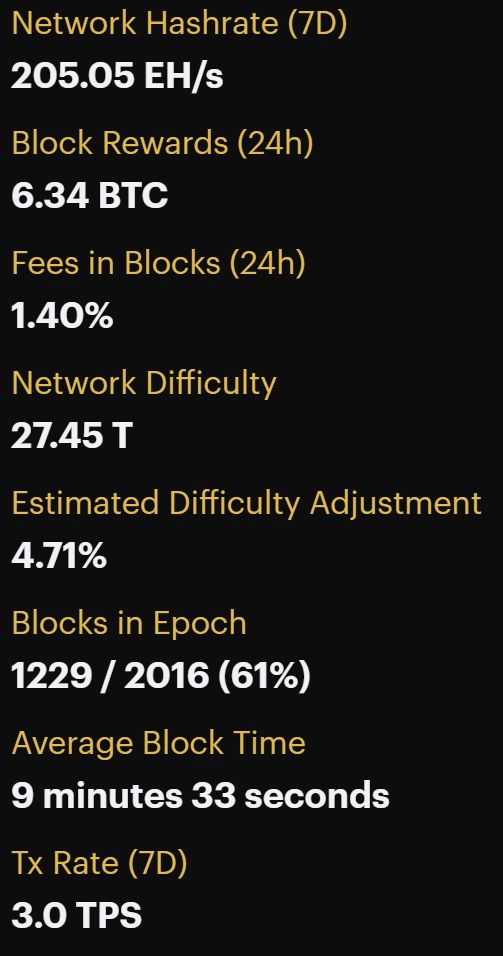 💸
BITCOIN TRANSACTION FEES
Transaction fees are still a pittance of total miner rewards, just over 1% on average over the week.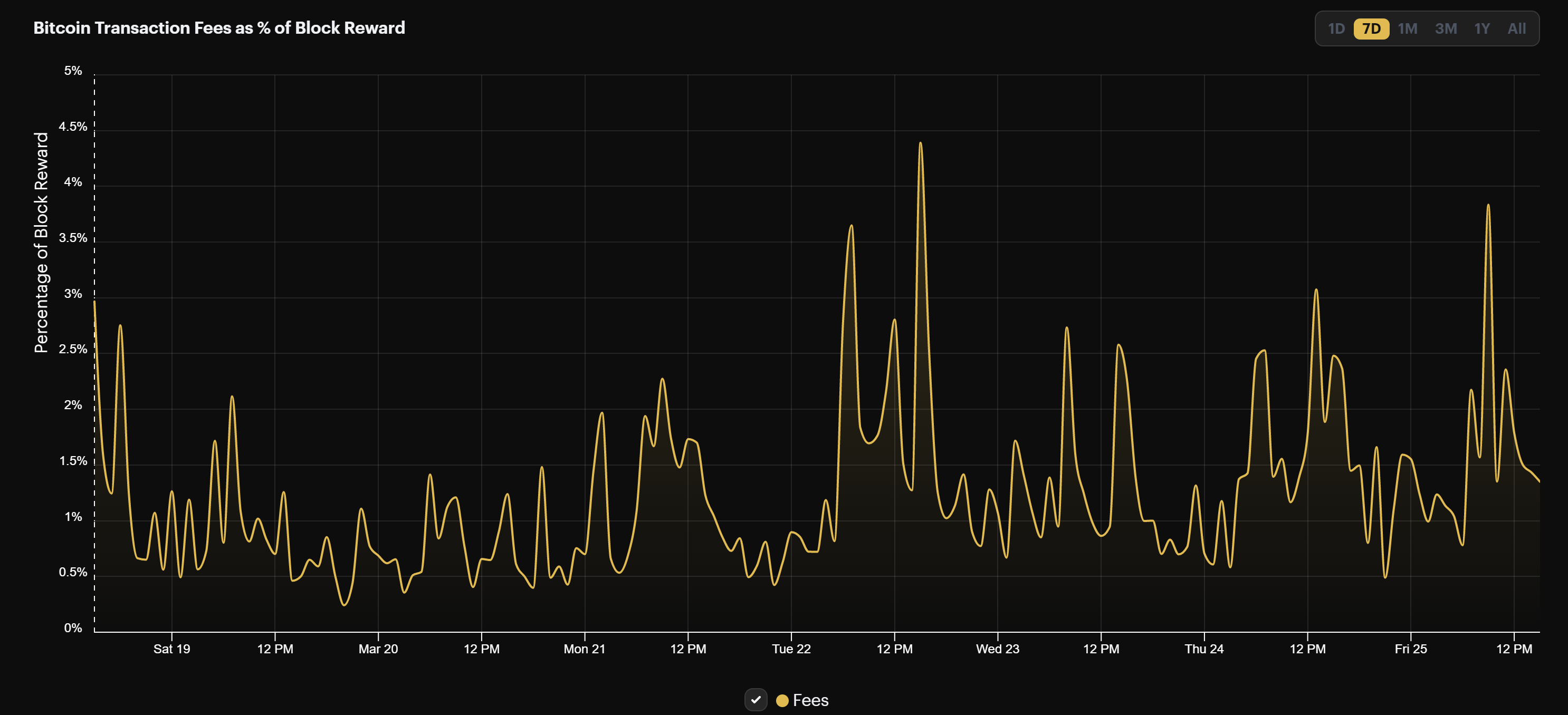 ---
Bitcoin ASIC Index
2022 has been punishing year for rig prices.
Bitcoin mining ASIC prices fell for the ninth week in a row last week. Selling pressure eased some, though, as prices fell less drastically than during some of the more extreme sell-offs in January and February.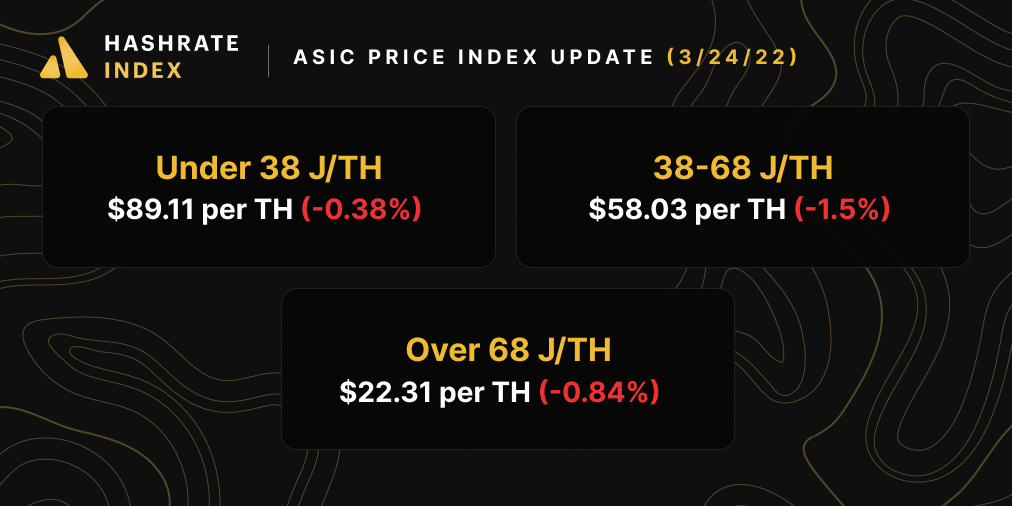 💰
PROFITABILITY OF POPULAR BITCOIN ASICs
With Bitcoin's price and hashprice juicing, there's plenty of profitability to squeeze out of rigs up and down the efficiency tree:
Antminer S19 Pro: $22.60
Antminer S19: $19.50
Whatsminer M30s++: $23.0
Whatsminer M30s: $17.70
Antminer S17: $10.90
Whatsminer M20s: $14.00
Antminer S9: $2.90
---
Sponsored by Luxor

---
Crypto Mining Stock Index
The Hashrate Index Crypto Stock Index rose a hearty 6% last week, as Bitcoin mining stocks recover ground with Bitcoin's price on a run.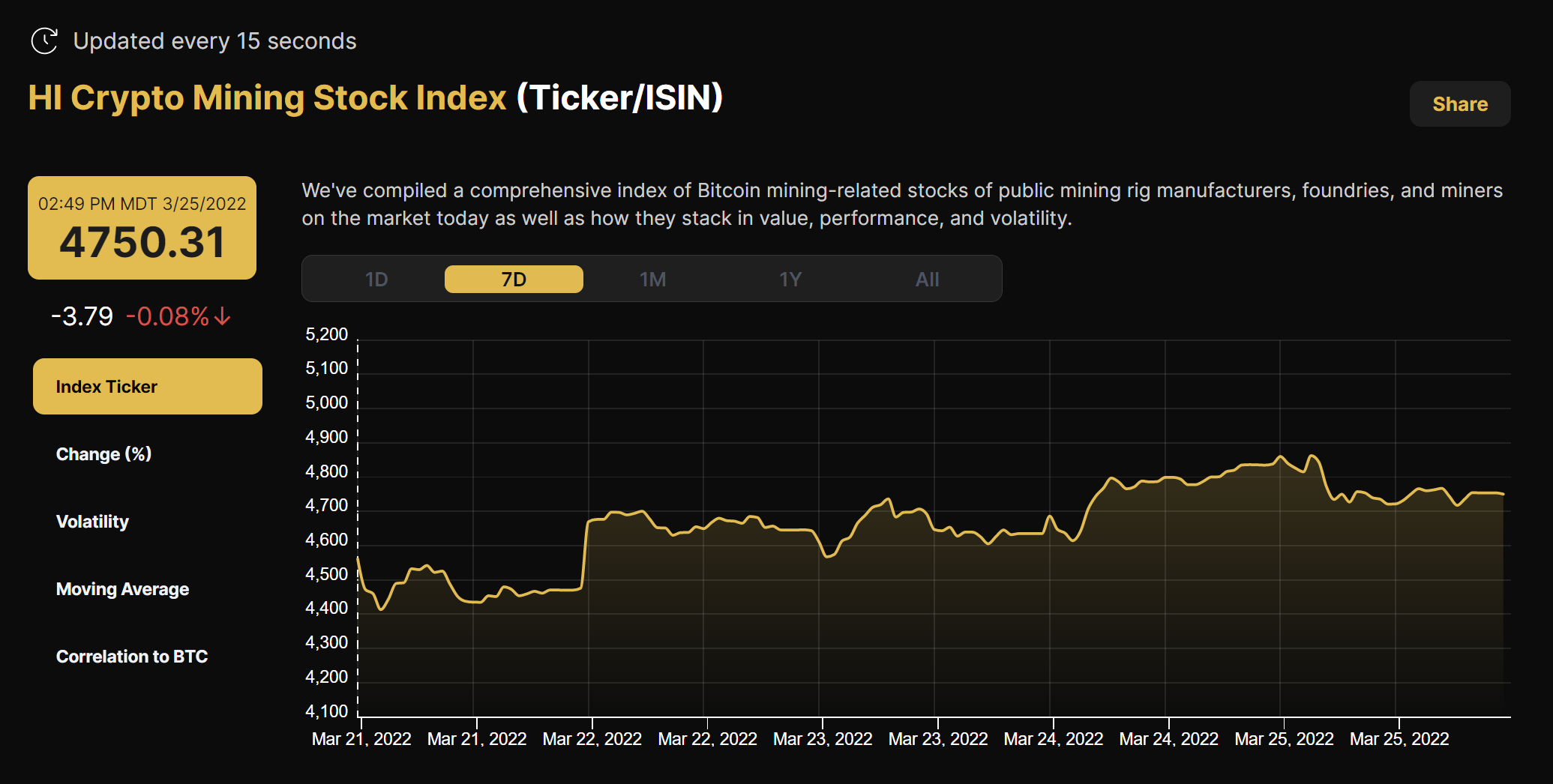 Plenty of Bitcoin mining stocks were feeling the love from Bitcoin's positive price action last week, especially those that suffered heavy losses in early and mid March.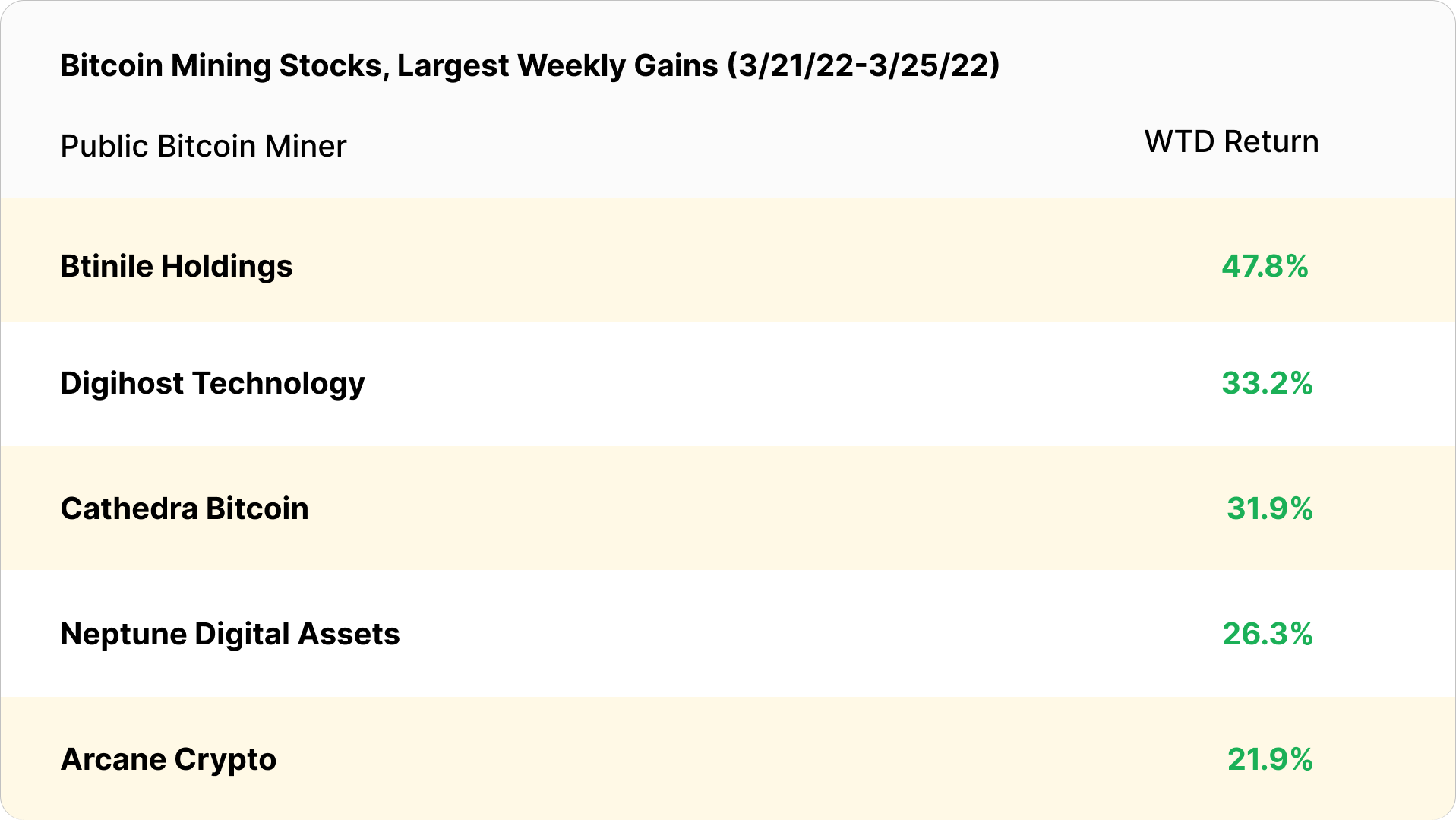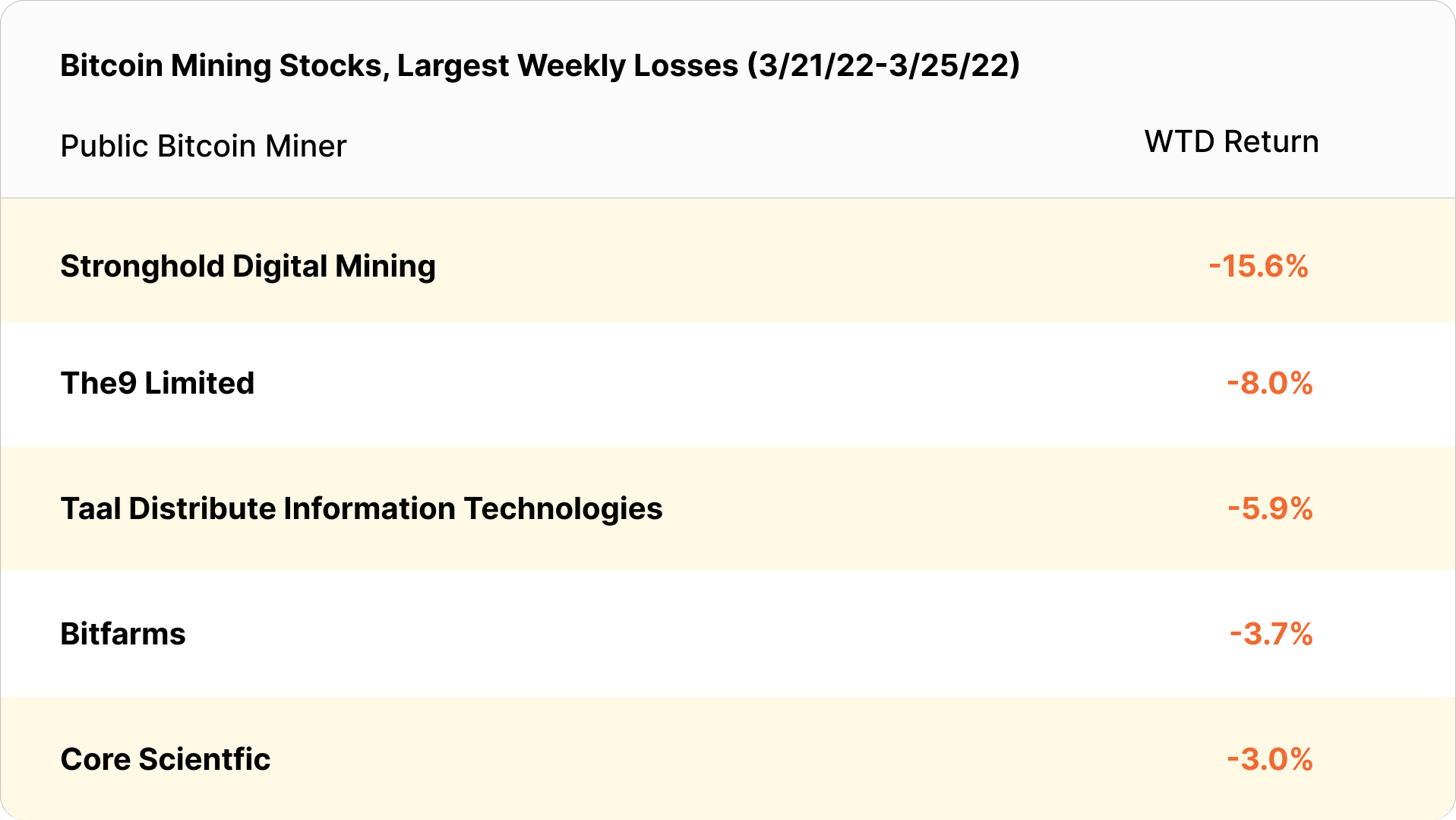 ---
Bitcoin Mining News Roundup
Happy Hashing, and have a great week!
-Luxor Team
Hashrate Index Newsletter
Join the newsletter to receive the latest updates in your inbox.
---