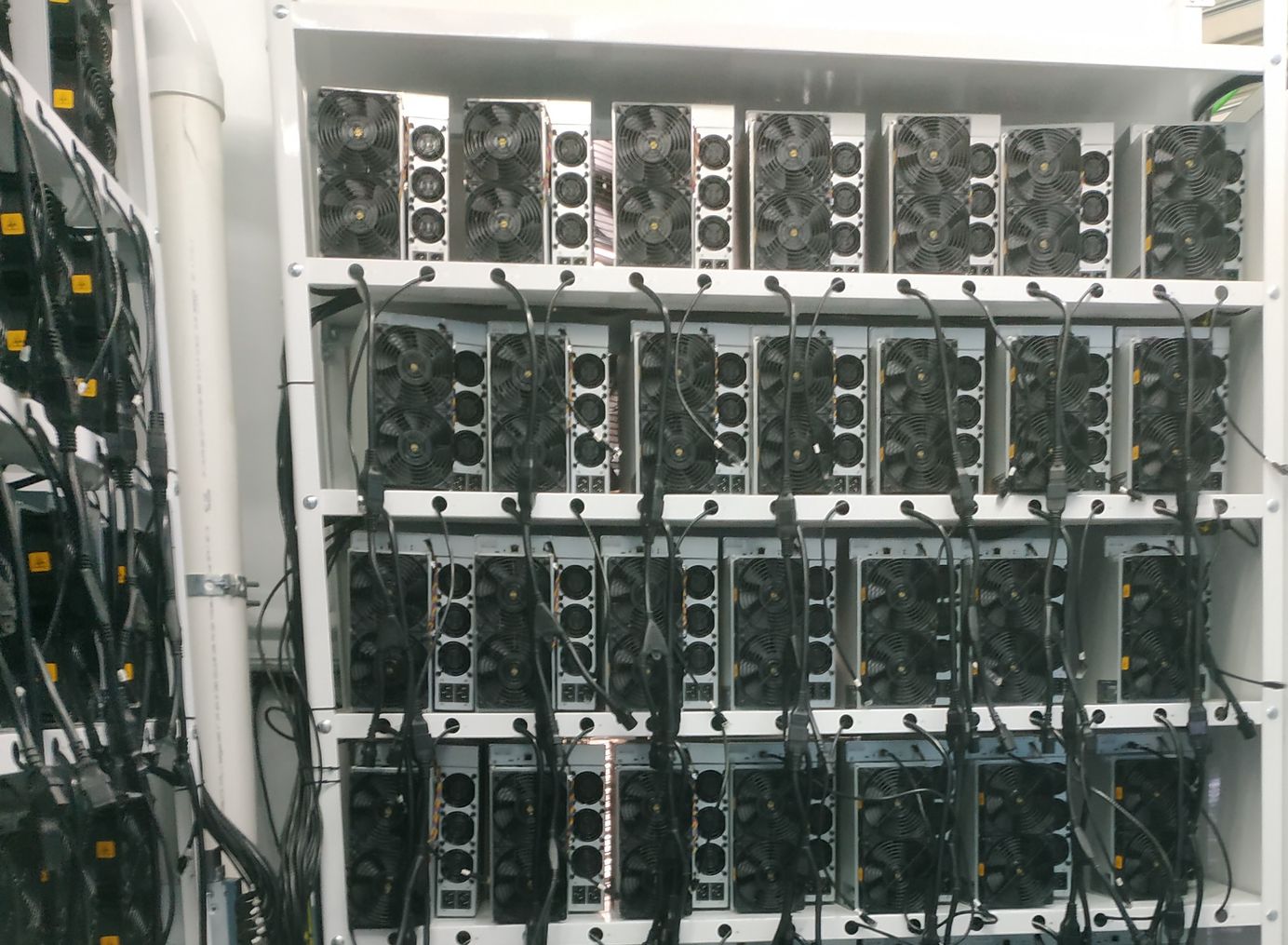 Bitcoin Mining Stock Update (March 25, 2022)
Bitcoin's price is up, so a number of Bitcoin mining stocks surged over the week.
Bitcoin made a modest push higher this week, closing around the $45.5k level.
Mawson Infrastructure Group reported record FY 2021 results and raised its hashrate guidance. Greenidge Generation closed on two financings to fund future growth outside of New York State, one secured with its ASICs, and the other secured with its mining facility in South Carolina.
In other news, Galaxy Digital facilitated Wall Street's first crypto OTC option trade with Goldman Sachs, another positive signal for continued institutional adoption.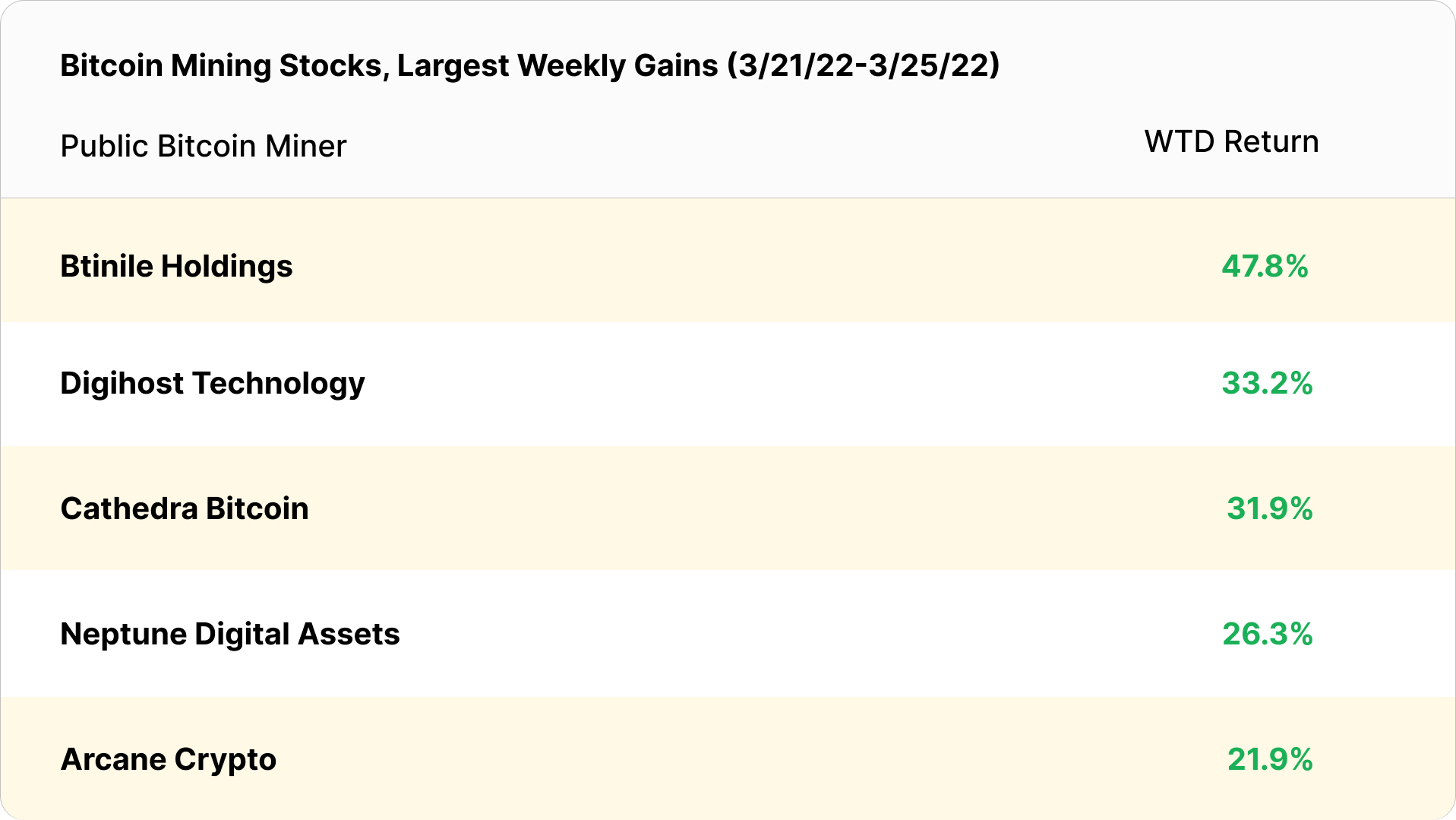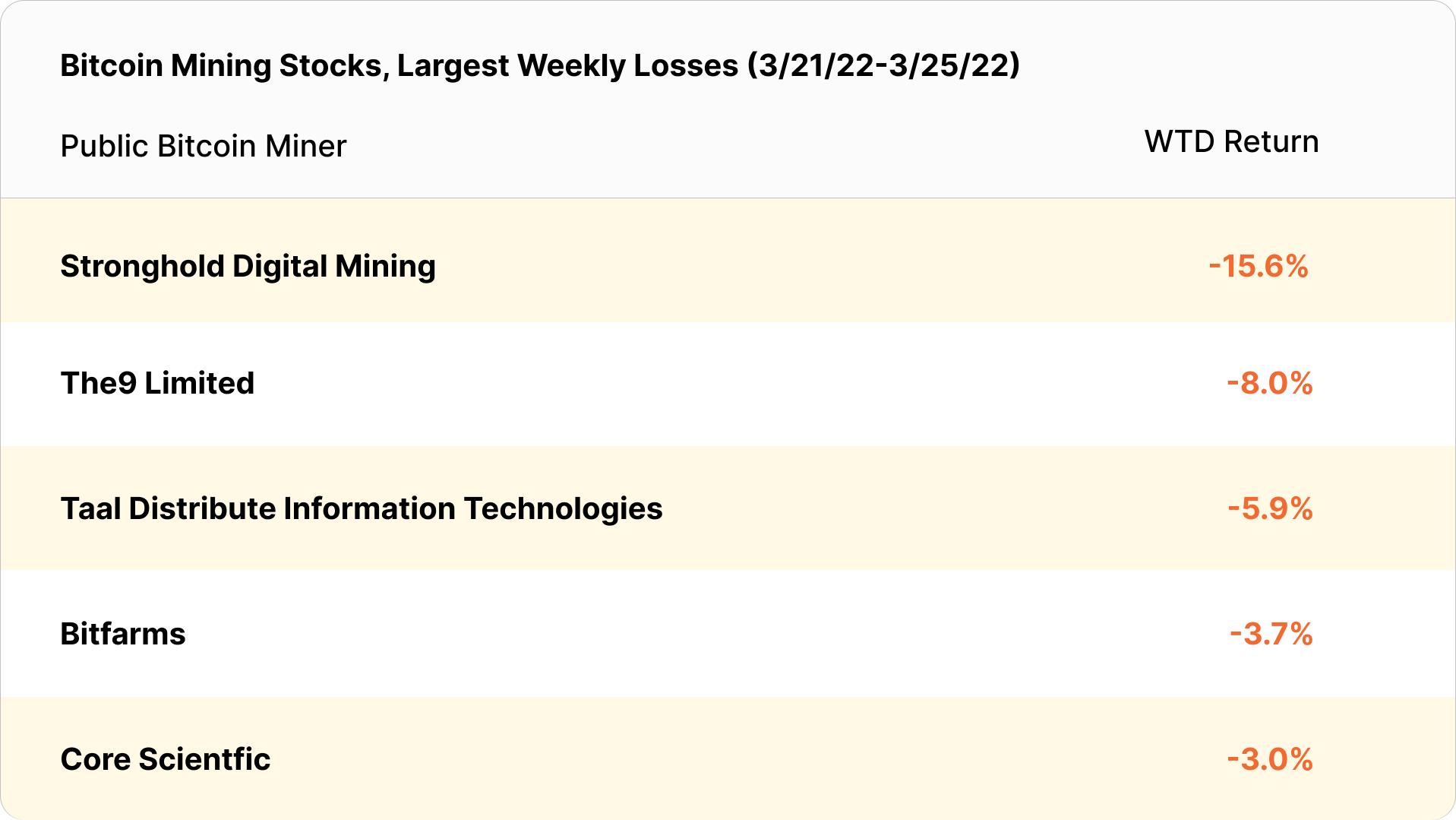 Bitcoin Mining Stock News (March 18-March 25, 2022)
Hashrate Index Newsletter
Join the newsletter to receive the latest updates in your inbox.
---