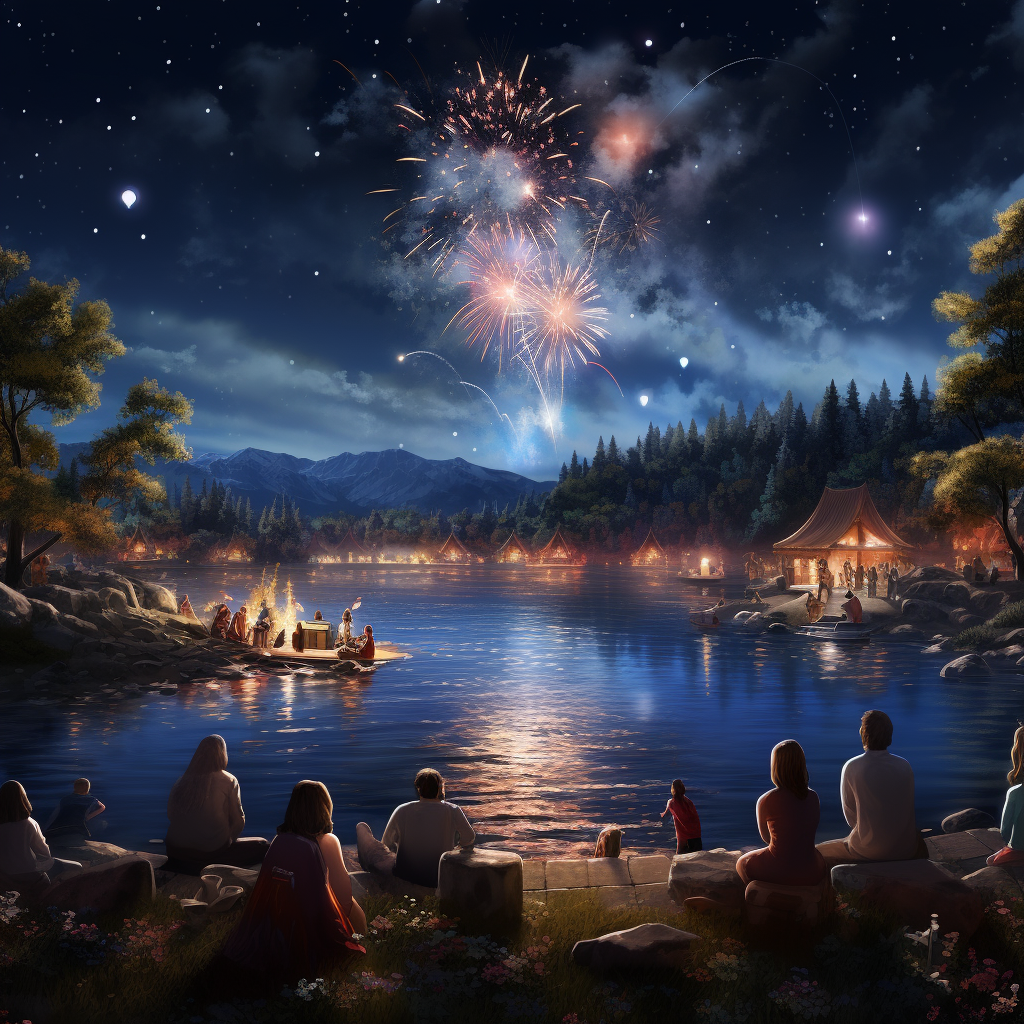 Hashrate Index Roundup (July 3, 2023)
Another Texas heatwave is coming, and it could play games with Bitcoin's Hashrate.
Happy Monday, y'all! And to our Yankee readers and miners, happy (early)4th of July! And to all of you Canucks, happy (belated) Canada Day!
Summer's heatin' up and Bitcoin's hashrate is cooling down – but it's not exactly on the fritz.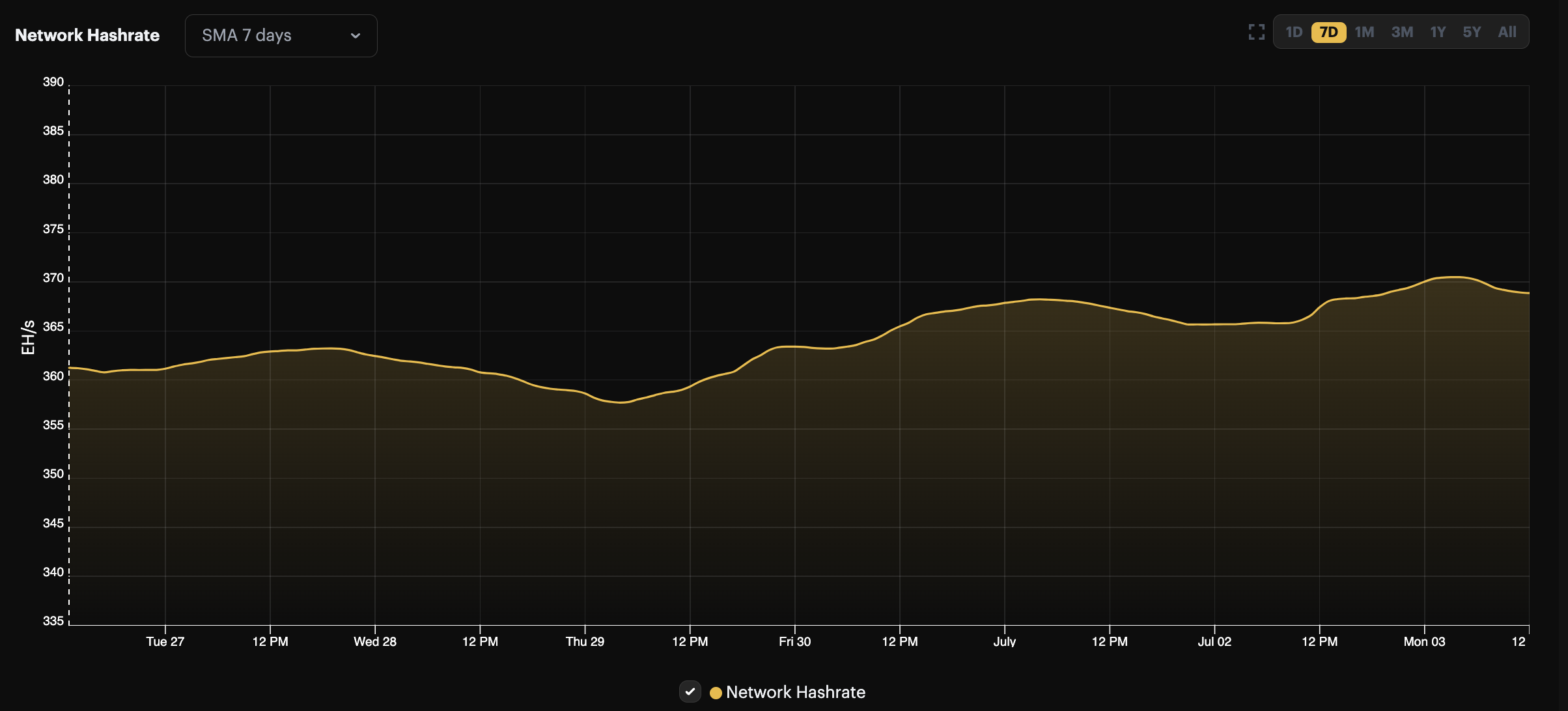 Bitcoin's hashrate grew by a couple of percentage points over the week as rigs in Texas came back online after miners powered them down during heatwaves across the Lone Star state. Well wouldn't you know it, that ole heat is stubborn as a mule in Texas in July, so another heatwave is coming this week. We wouldn't be surprised to see hashrate dip again later this week/weekend in response to the extreme temperatures.
Bad for miners in Texas, but one miners loss is another's gain – especially if enough hashrate tapers off the network that we get another negative difficulty adjustment next week.
Last week's difficulty adjustment dropped Bitcoin's mining difficulty 3.26%, making it the second largest of this year's negative difficulty adjustments (the first largest was the 3.59% drop that occurred on January 2).
Hashprice is nearly at $80/PH/day thanks to the difficulty drop and the fact that Bitcoin's above $30,000.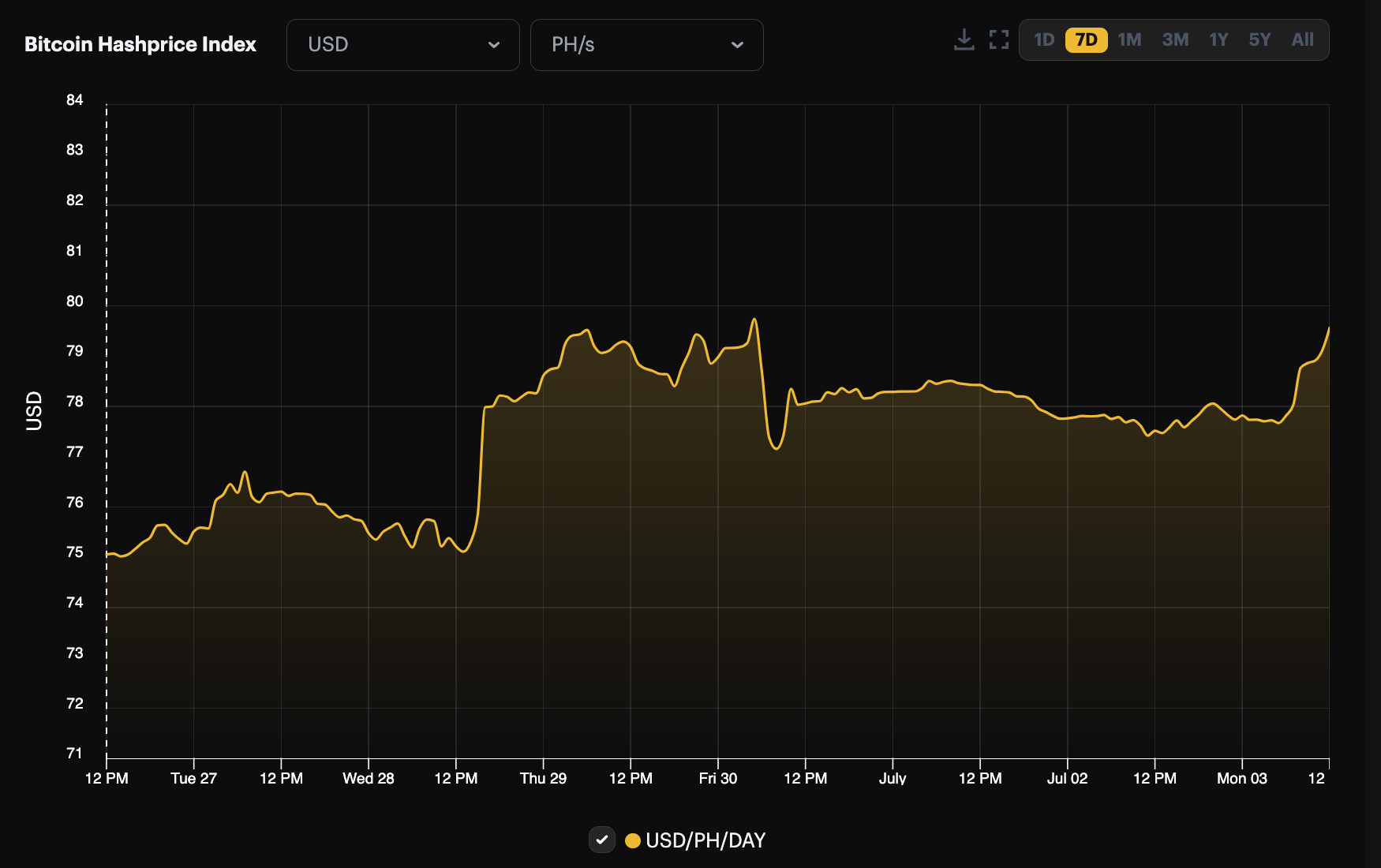 If next week's adjustment is negative, that would make for a rare two negative adjustments in a row, and the move would certainly send hashprice back above $80/PH/day if Bitcoin is still at or above $30,000.
Blocks are currently coming in at a brisk 9 minutes and 37 seconds on average and we're 36% into this current difficulty epoch. So the coming heatwave is going to need to take some serious hash offline for that negative adjustment to come to pass.
---
Bitcoin Mining Market Update
As we said above, hashrate is somewhat flat over the week, although there's been a slight increase as Trexas miners come back online. Bitcoin's price is rising to start the week, so hashprice is gunning for $80/PH/day. In the ASIC market, we're starting to see miners price in the 2024 Bitcoin halving and continue to prioritize next-gen hardware.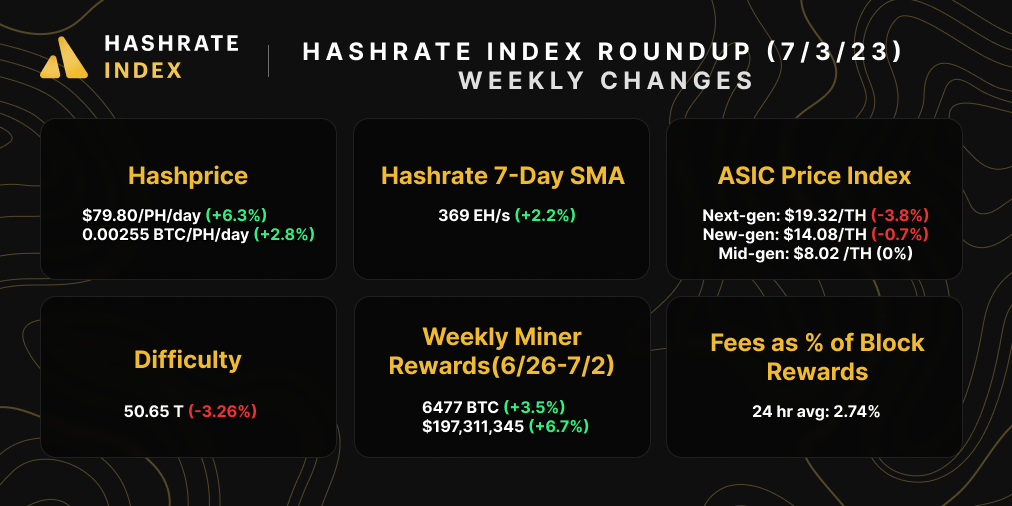 ---
Bitcoin Mining News
Here are last week's top headlines for Bitcoin mining news:
---
Sponsored by Luxor
Luxor's Antminer firmware is here! LuxOS provides all of the finetuning miners have come to love from custom firmware and more, including 45+ API commands to give miners complete control over their mining rigs. Visit Luxor's firmware page to learn more.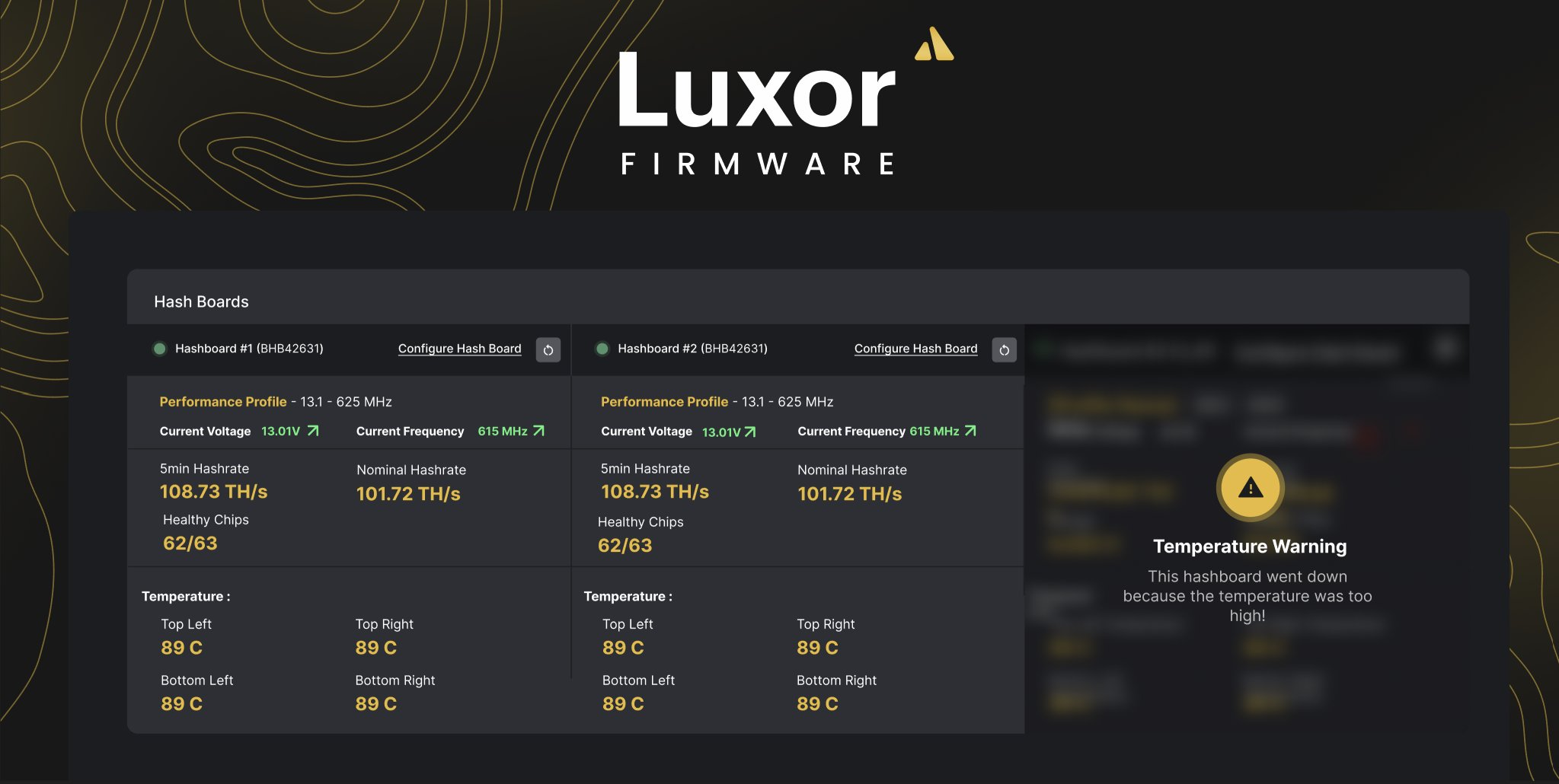 ---
Bitcoin Mining Stocks Update
Bitcoin mining stocks have continued their impressive rally, with every stock but one in our update experiencing double digit gains over the week. Our Crypto Mining Stock Index rose a hardy 4.5%
RIOT: $13.35 (+20.38%)
HUT: $3.52 (+26.62%)
BITF: $1.63 (+13.99%)
HIVE: $5.02 (+24.88%)
MARA: $15.32 (+25.78%)
CLSK: $4.87 (+11.70%)
ARBK: $1.66 (+1.84%)
IREN: $5.66 (+31.63%)
WULF: $2.02 (+15.43%)
CIFR: $3.222 (+12.59%)
---
Have a great week, and Happy Hashing!
Hashrate Index Newsletter
Join the newsletter to receive the latest updates in your inbox.
---