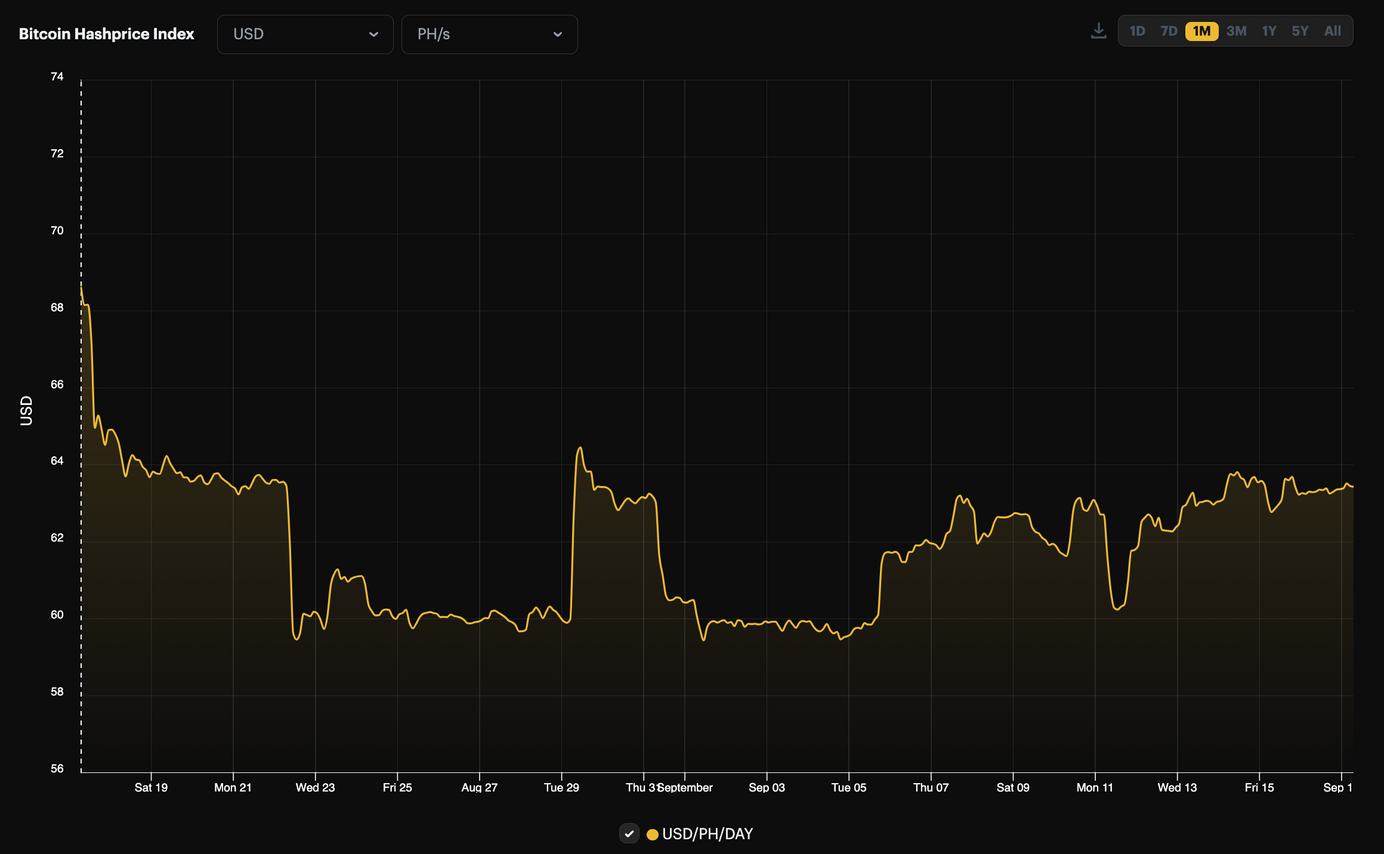 Hashrate Index Roundup (September 17, 2023)
Bitcoin's hashrate hit an all-time high this week. Not what we want to see with hashprice treading water...
Featured in the data this week, it's everyone's least favorite combo: hashrate is rippin' while hashprice is trippin'.
Ok, so maybe that's not entirely fair given the fact that hashprice is up a teensy-weensy 3% this week – on par with Bitcoin's own price rise to $26,500.
But when you look at Bitcoin's hashrate, that's very, very little consolation. On the 7-day average, Bitcoin's hashrate surged by 10% to 428 EH/s over the week, and it hit an all-time high of 431 EH/s on Saturday the 16th.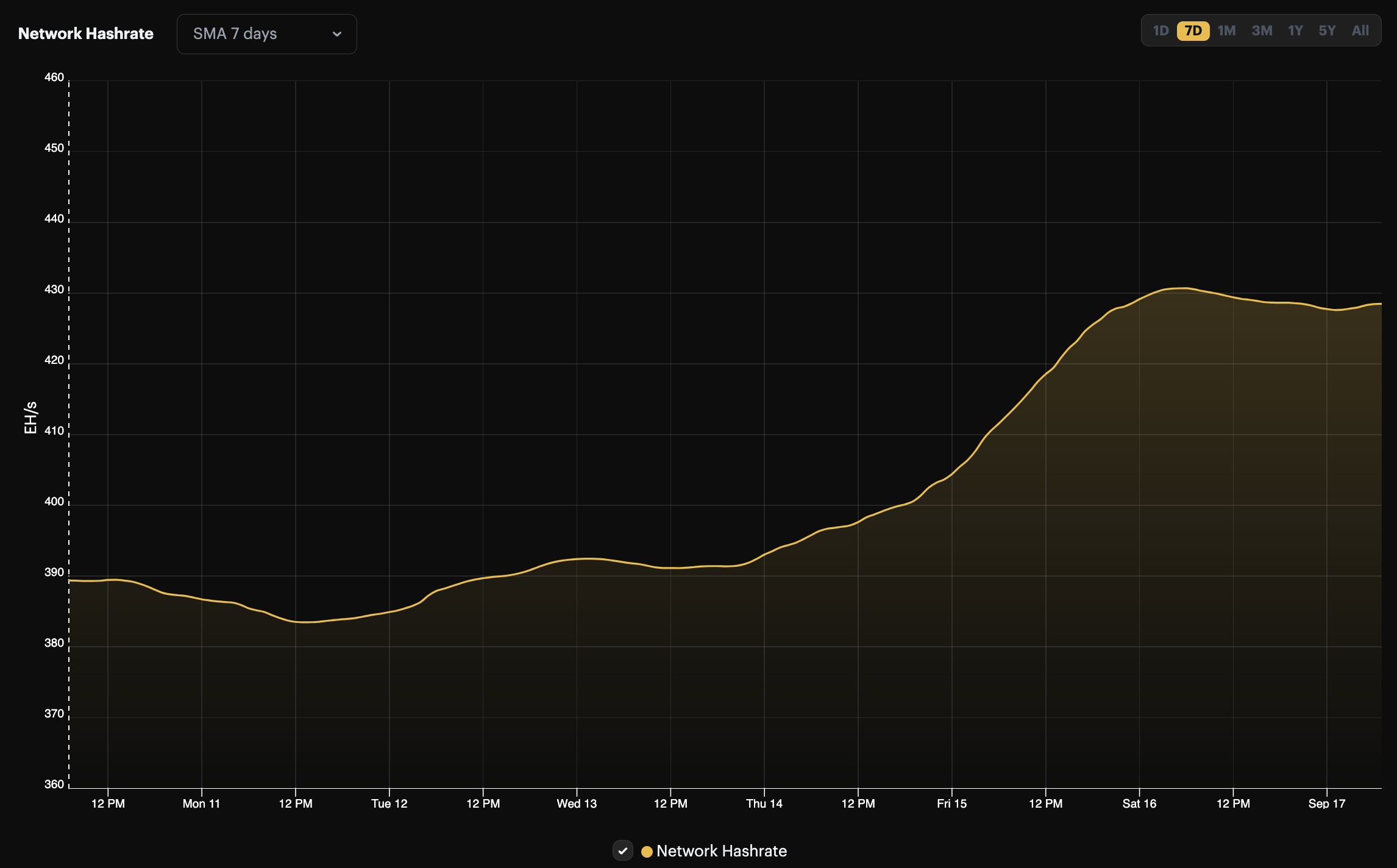 Mother Nature is turning down the heat in the US, and with the cooling weather, mega-miner curtailment in Texas is largely behind us for the year. Moreover, miners are plugging in the latest generation machines to juice hashprice for all its worth in preparation for the April 2024 halving.
This all means that we're in for a gnarly positive adjustment in the first half of this week. By our estimates, it'll be somewhere in the ballpark of 5.25-6%, though it could be larger or smaller depending on if block times are severely impacted one way or the other before then.
The hashprice pressure is starting to build, y'all – and the 4th Halving isn't even here yet.
---
Bitcoin Mining Market Update
Looking at other network data,  we saw a bump in transaction fees these week, with fees reaching 38% of block rewards on September 10 – the highest level since July 22 of this year.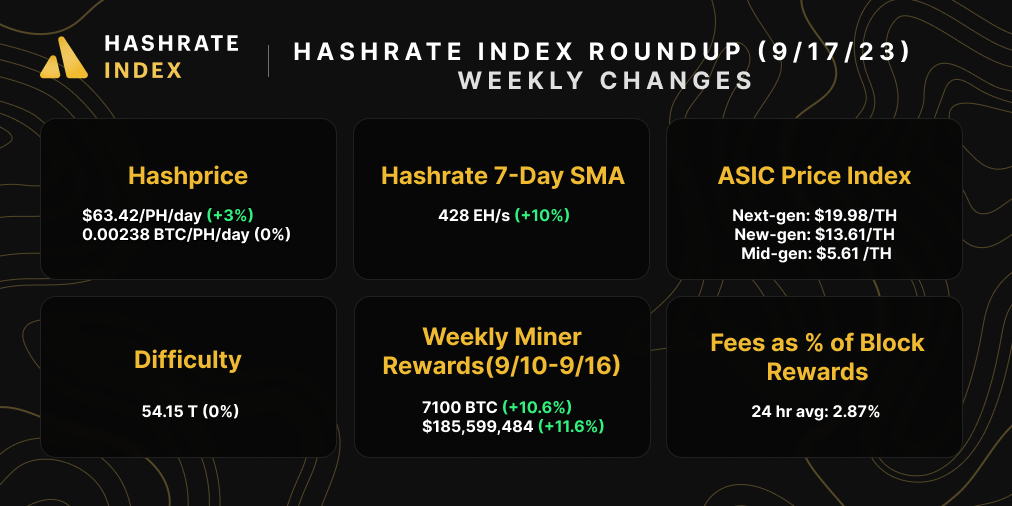 ---
Bitcoin Mining News
Here are last week's top headlines for Bitcoin mining news:
---
Sponsored by Luxor
Luxor's Antminer firmware is here! LuxOS provides all of the fine-tuning miners have come to love from custom firmware and more, including 45+ API commands to give miners complete control over their mining rigs. Visit Luxor's firmware page to learn more.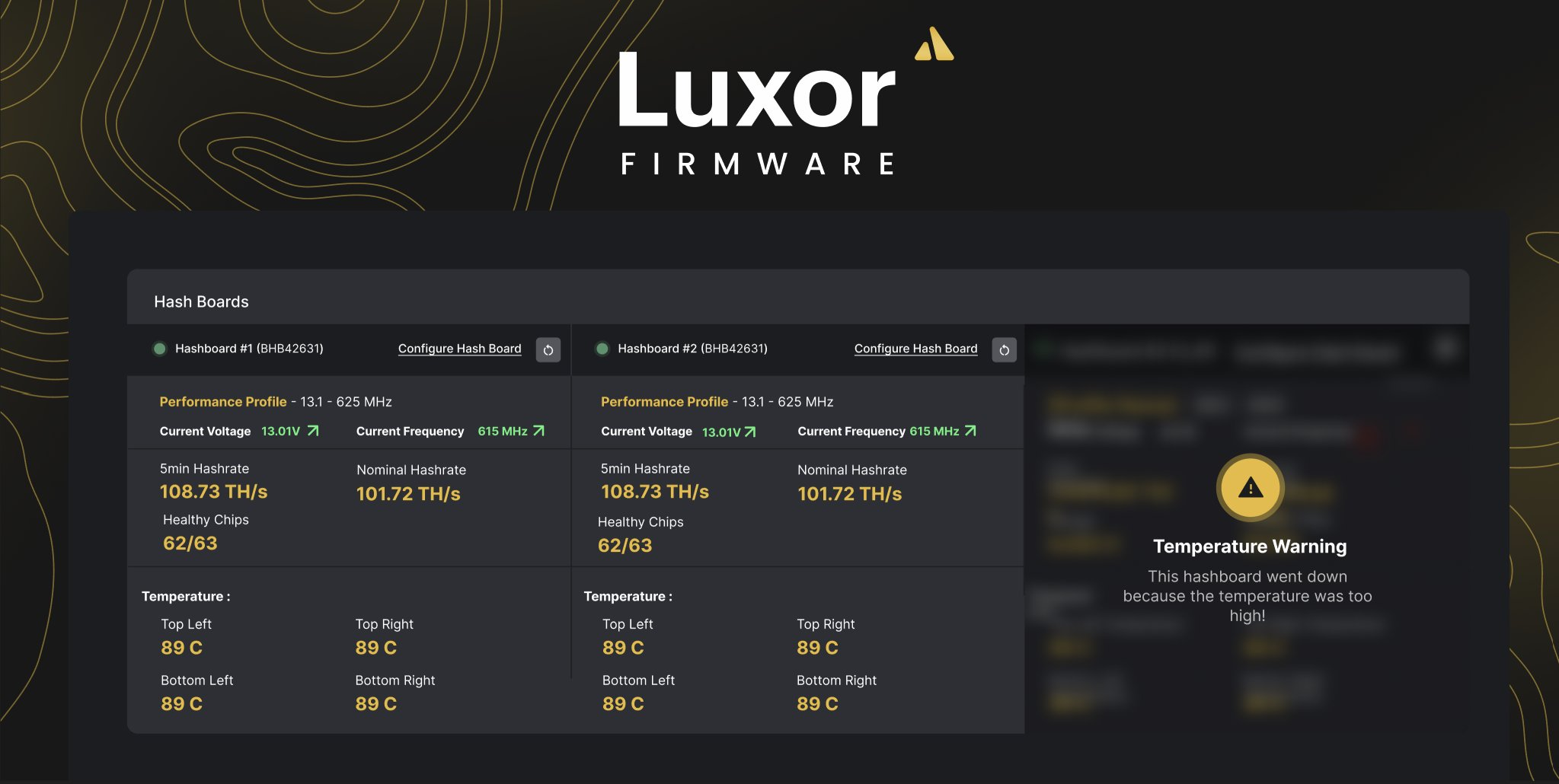 ---
Bitcoin Mining Stocks Update
With the exception of Bitdeer, Cleanspark, and Stronghold, Bitcoin mining stocks continued to backslide last week. Our Crypto Mining Stock Index, interestingly enough (and thanks to its weightings), was unchanged.
Weekly changes to Bitcoin mining stocks:
RIOT: $10.77 (-0.74%)
HUT: $2.10 (-5.83%)
BITF: $1.17 (-2.50%)
HIVE: $3.16 (-6.77%)
MARA: $9.80 (-7.28%)
CLSK: $4.42 (+0.45%)
IREN: $4.49 (-5.47%)
WULF: $1.68 (-4.55%)
CIFR: $2.87 (-4.01%)
BTDR: $13.44 (+13.44%)
SDIG: $4.60(+1.77%)
New From Hashrate Index
Bitcoin Mining Around the World: Oman
Oman recently made headlines with the launch of two mega bitcoin mining projects that could turn the country into the biggest bitcoin mining hub in the Middle East.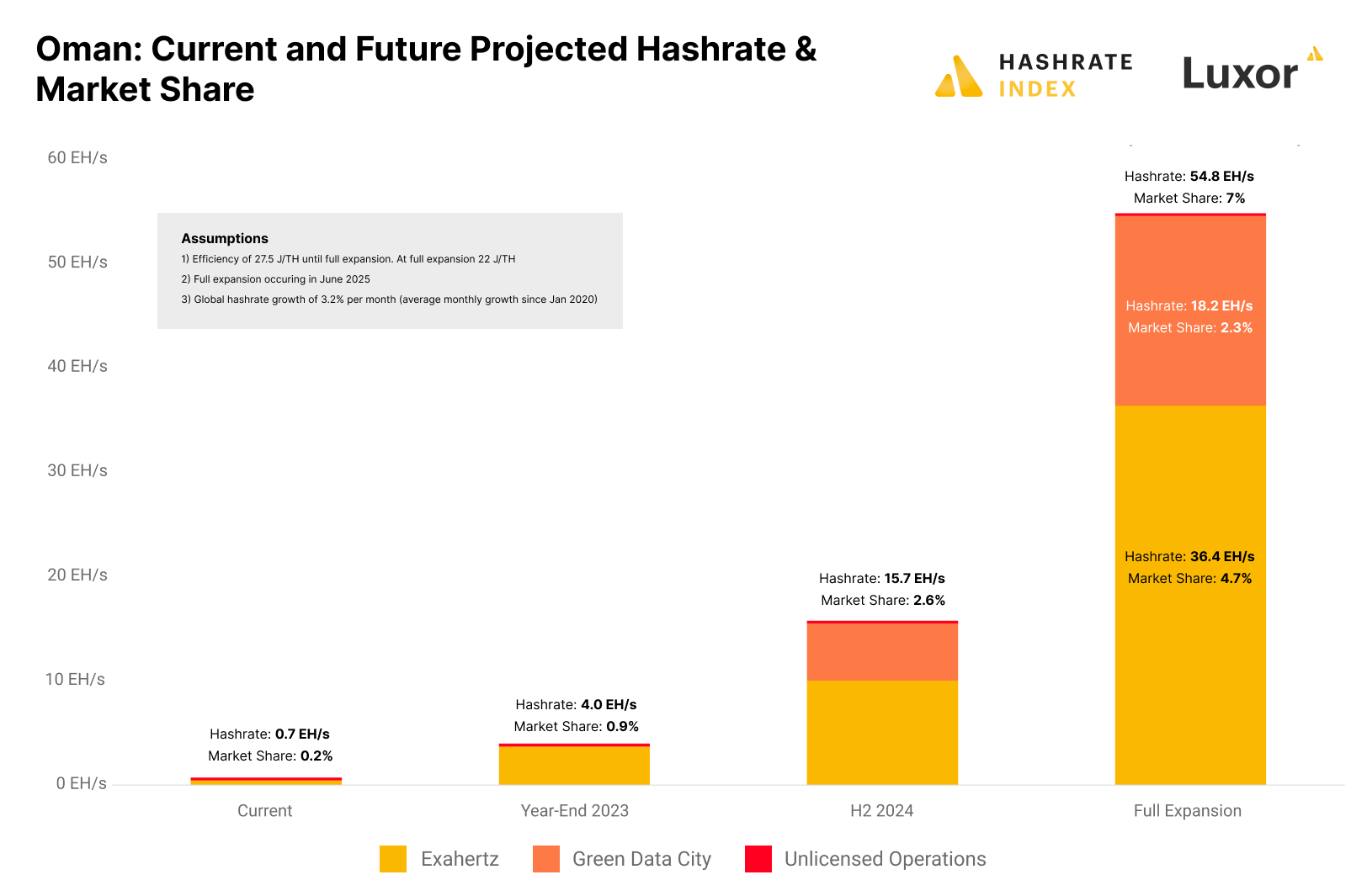 Luxor RFQ August 2023 Insights: S19 XP Is Top Dog; Used ASIC Miners Fall
In August, the demand for new machines was dominated on the buy-side. The buy-side demand for new S19 models reached 12,264 units, while the used S19 model demand totaled 3,287 rigs. The buy-side demand for Whatsminer reached 7,068 units, with a particular focus on new M50 models. Buyer demand lacked for new M30S series models, with most of Luxor RFQ's open interest favoring used rigs.
Have a great week, and Happy Hashing!
Hashrate Index Newsletter
Join the newsletter to receive the latest updates in your inbox.
---