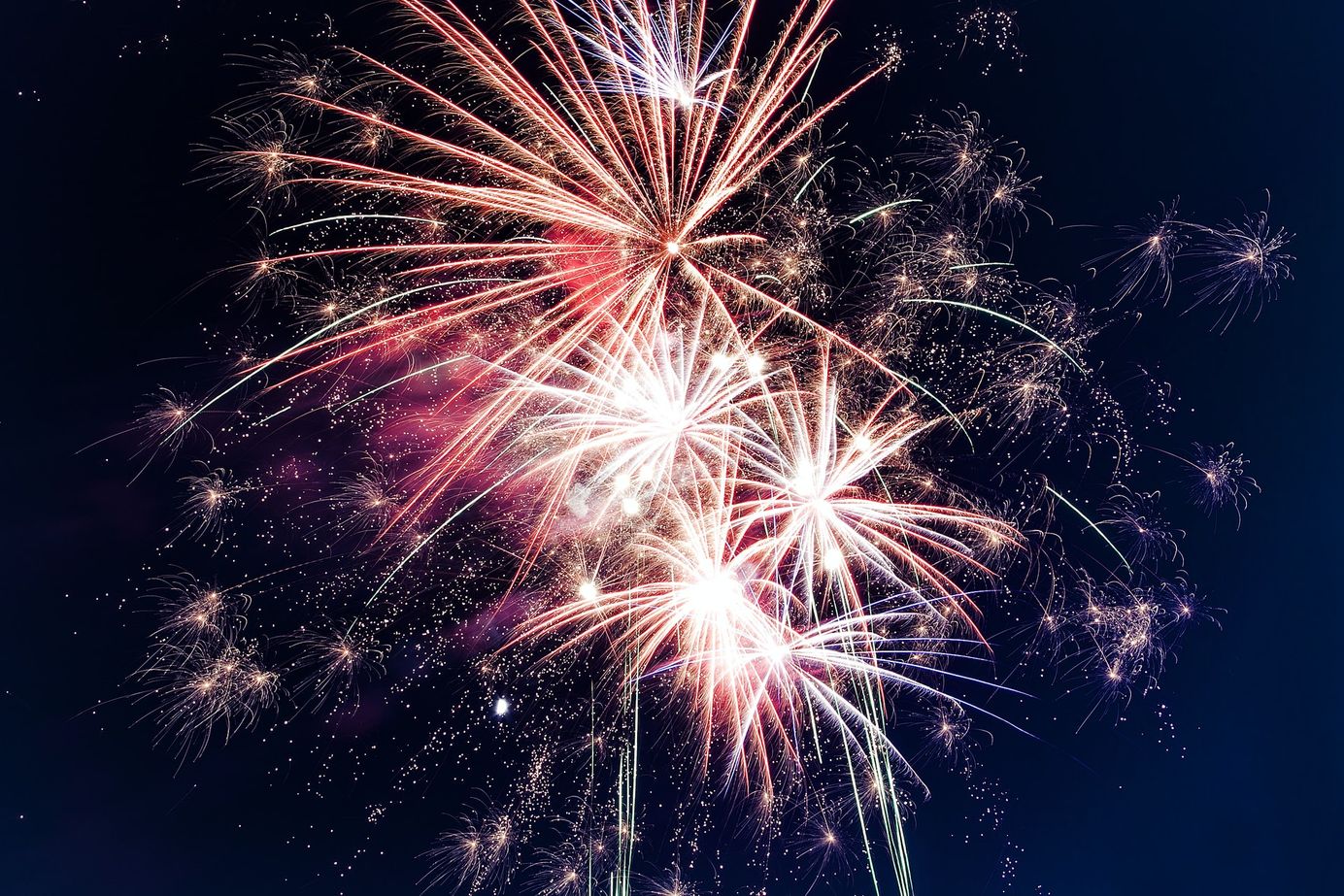 Hashrate Index Roundup (7/3/22): Star Spangled Edition
It's been nonstop fireworks in Bitcoin mining markets, and just in time for the 4th of July and Canada Day.
Happy Sunday, miners! To our Canadian miners, Happy (belated) Canada Day, and to our US miners, Happy (early) Independence Day!
Bitcoin is slipping back below $20,000, so mining profitability is going back down. With each day that Bitcoin's USD hashprice stays this low (and threatens to go lower), we inch closer and closer to no-holds-barred capitulation from over-leveraged, high cost miners.
Of course, we've already started to see some capitulation, but (and don't shoot the messenger here, folks) it's likely going to get worse before it gets better.
US SUPREME COURT RULES IN FAVOR OF WESTERN VIRGINIA IN CASE VS EPA
A landmark case for US state's rights and energy policy sovereignty wrapped up last week. The US Supreme Court ruled 6-3 that the EPA doesn't have the authority to regulate carbon emissions from existing power plants. You can read the full decision here.
---
Sponsored by Luxor

---
Hashprice Index (July 3, 2022)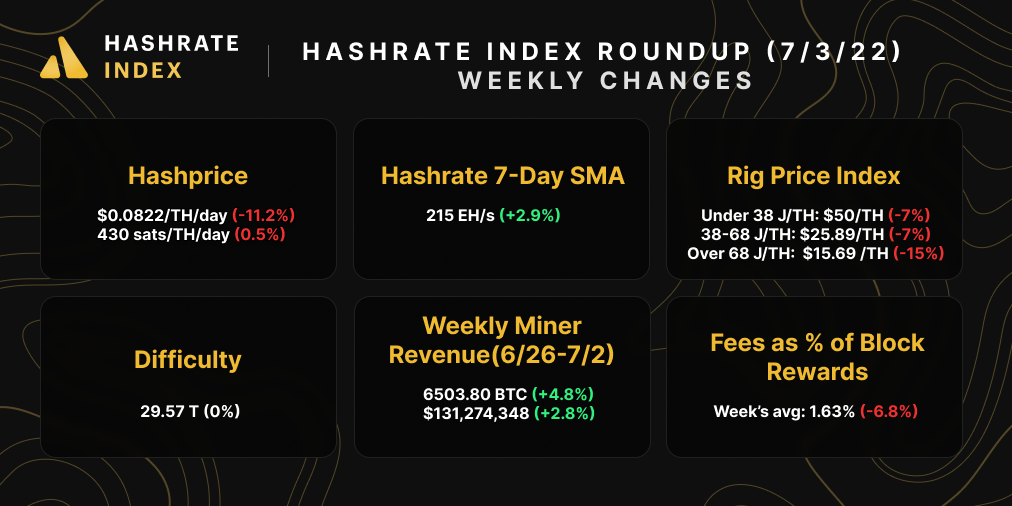 With Bitcoin's own price falling, Bitcoin's USD hashprice is puking once again and is back below $0.09/TH/day.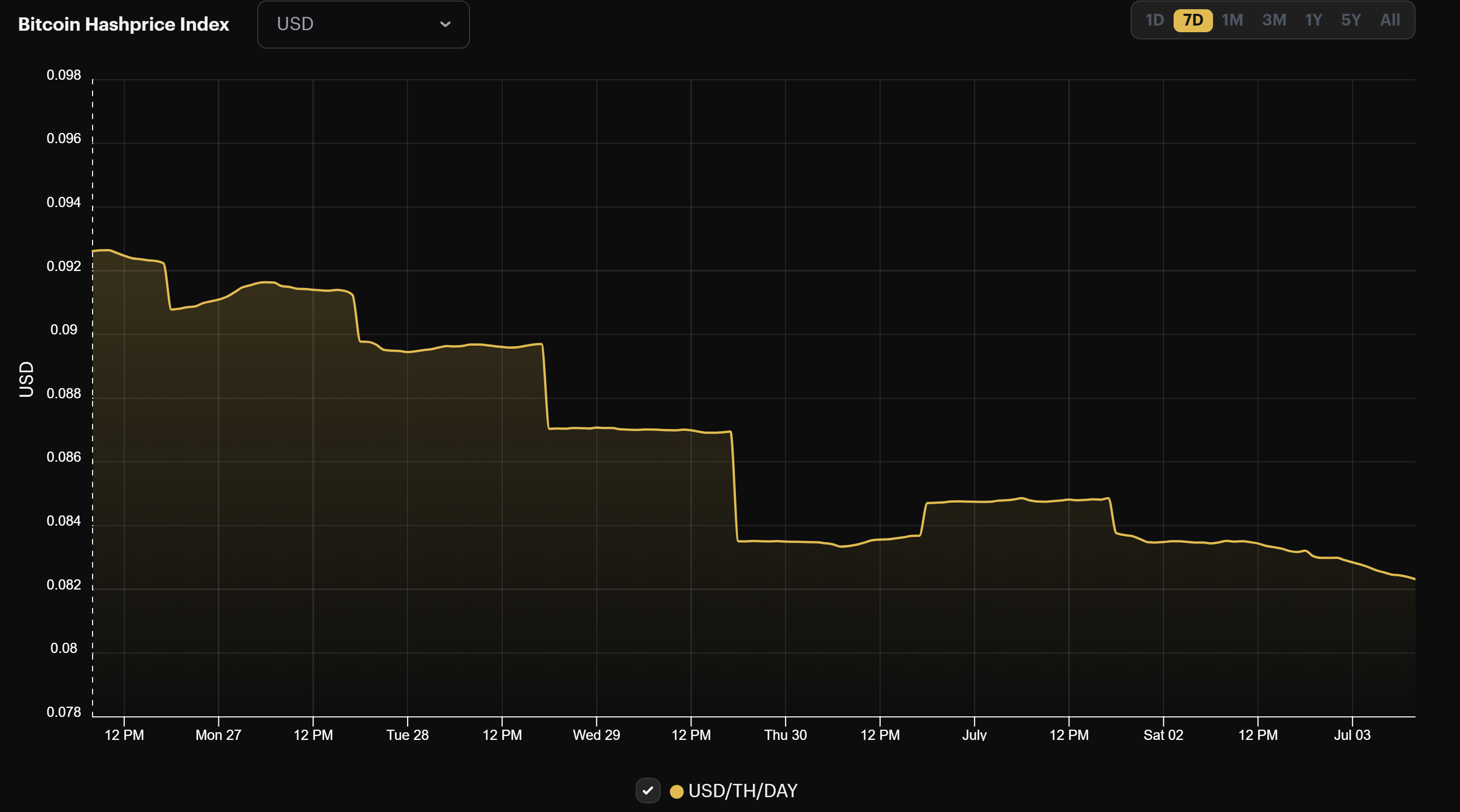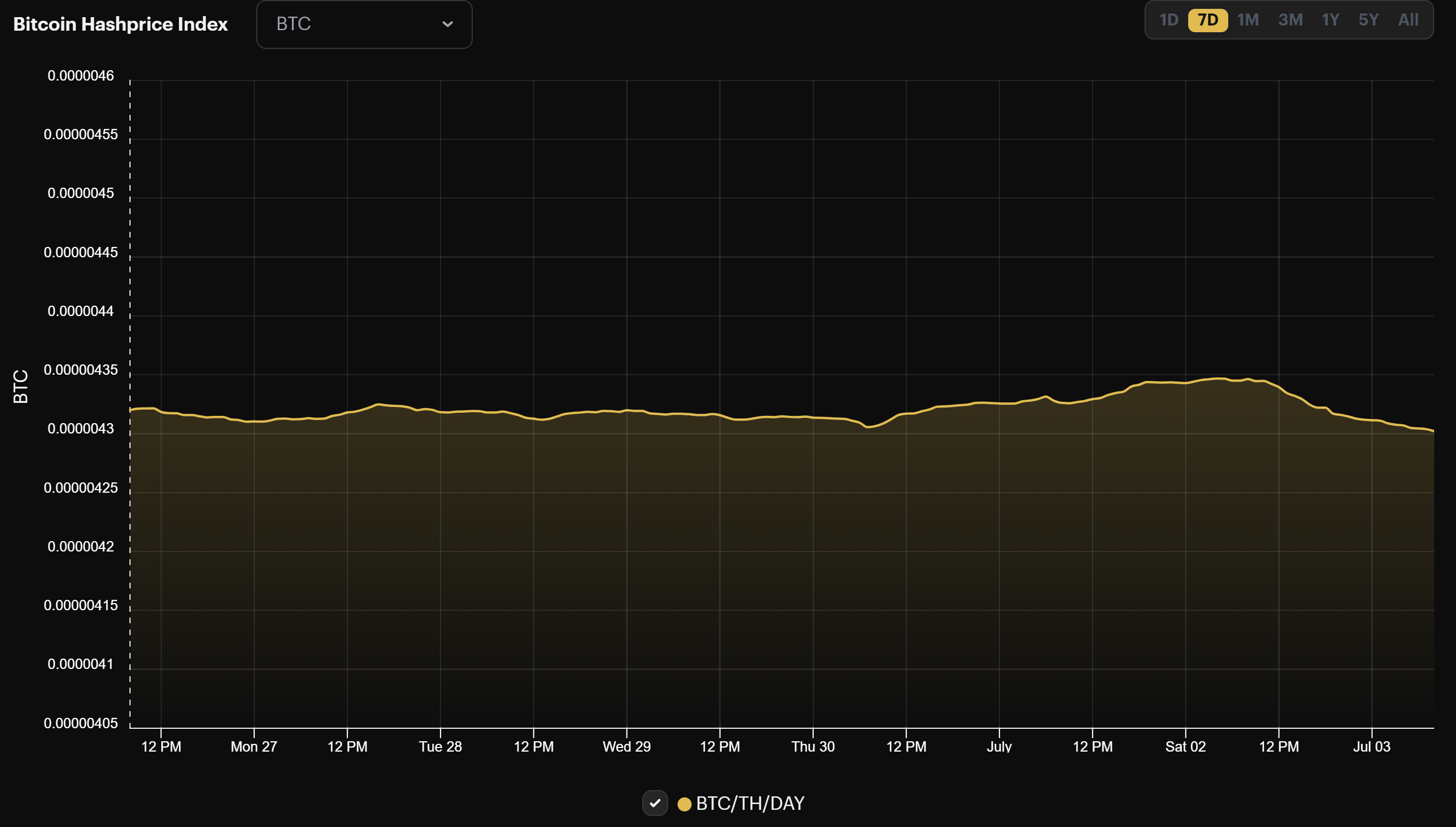 💸
BITCOIN TRANSACTION FEES
Transaction fees are up as a result of all the panic selling, but they're still lower than other times of historic selling and on-chain activity. This week's average transaction fee as a percentage of block rewards (1.63%) is 6.8% less than last week's average.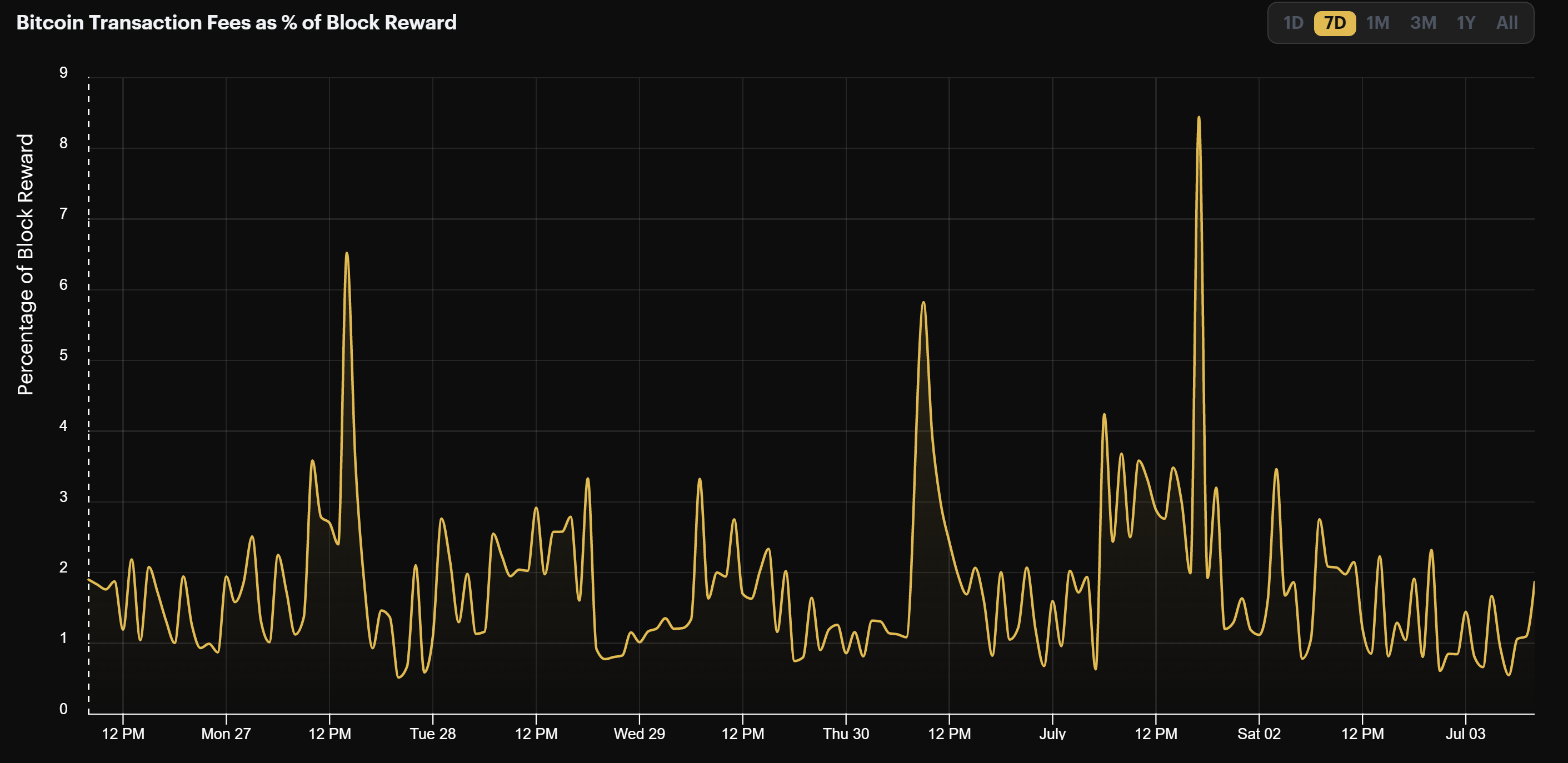 ---
Bitcoin ASIC Index  (July 3, 2022)
In this week's weekday newsletter, we wrote about capitulation in the ASIC resale market.
Now, we're not saying that capitulation is over or that we've seen a bottom. But the firesales have definitely begun in the ASIC market as we continue to revisit prices we haven't seen in more than a year.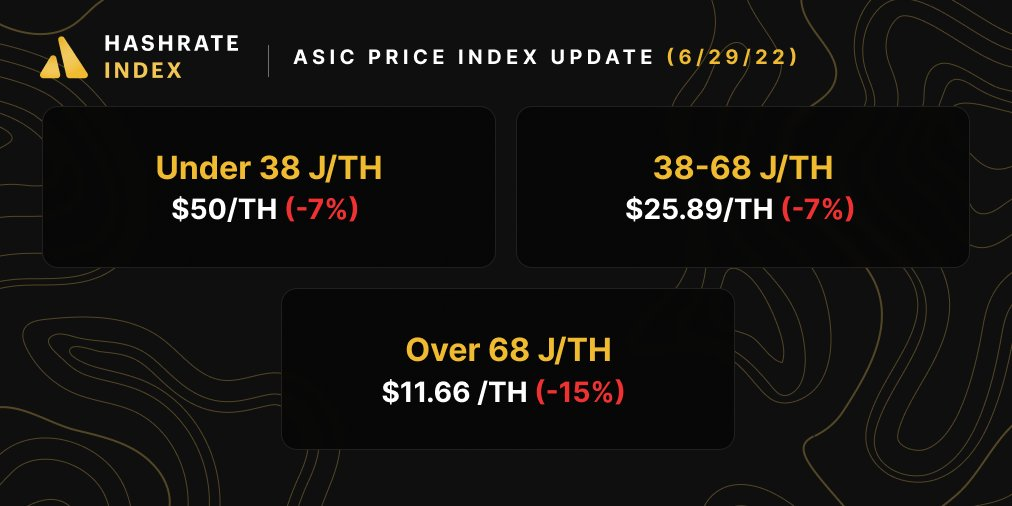 💰
BITCOIN MINING PROFITABILITY
Bitcoin mining profitability fell over the week as a result of Bitcoin's waning price.
Whatsminer M30s++ (112 TH/s): $9.00
Antminer S19 Pro (110 TH/s): $9.20
Antminer S19 (95 TH/s): $7.80
Whatsminer M30s (86 TH/s): $7.10
Whatsminer M20s (68 TH/S): $6.30
Antminer S17 (56 TH/s): $4.60
Antminer S9 (13 TH/s): $1.10
Bitcoin Mining Stocks (July 3, 2022)
Bitcoin mining stocks are still getting creamed, so our Crypto Mining Stock Index fell 10% over the week.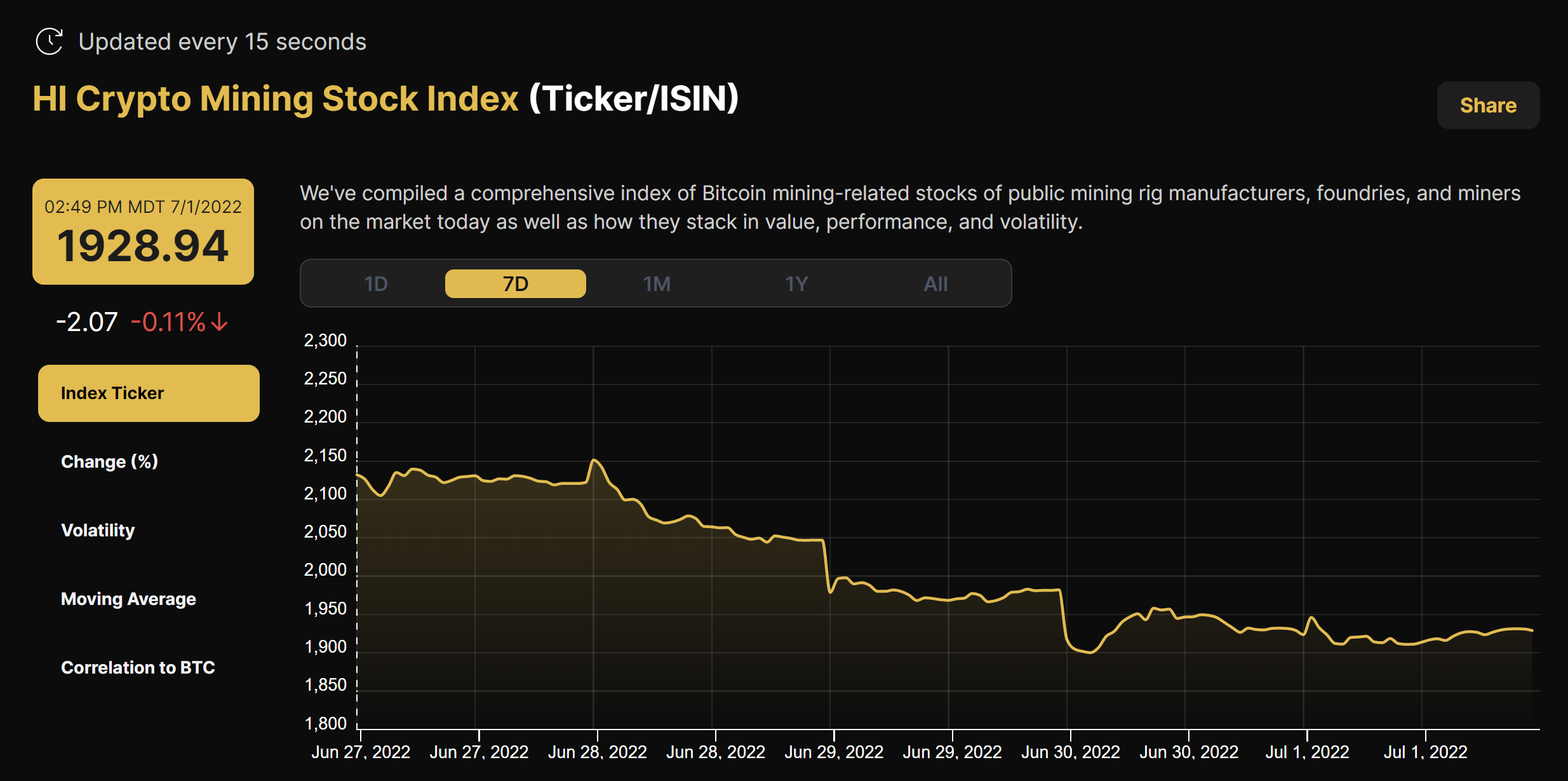 New From Hashrate Index
Bitcoin Mining ASIC Firesales Are Here, And They'll Probably Get Hotter
Like we said above, we gave an in-depth update on the current ASIC resale market last week.
Notably, given the drastic change in Bitcoin's price and ASIC prices in USD, Bitcoin mining machines have fallen less drastically on a BTC basis than on a USD basis. Actually, when denominated in BTC, new-gen machines have barely budged at all from the beginning of the year to now–in fact, they've actually slightly gained in BTC value year-to-date and year-over-year.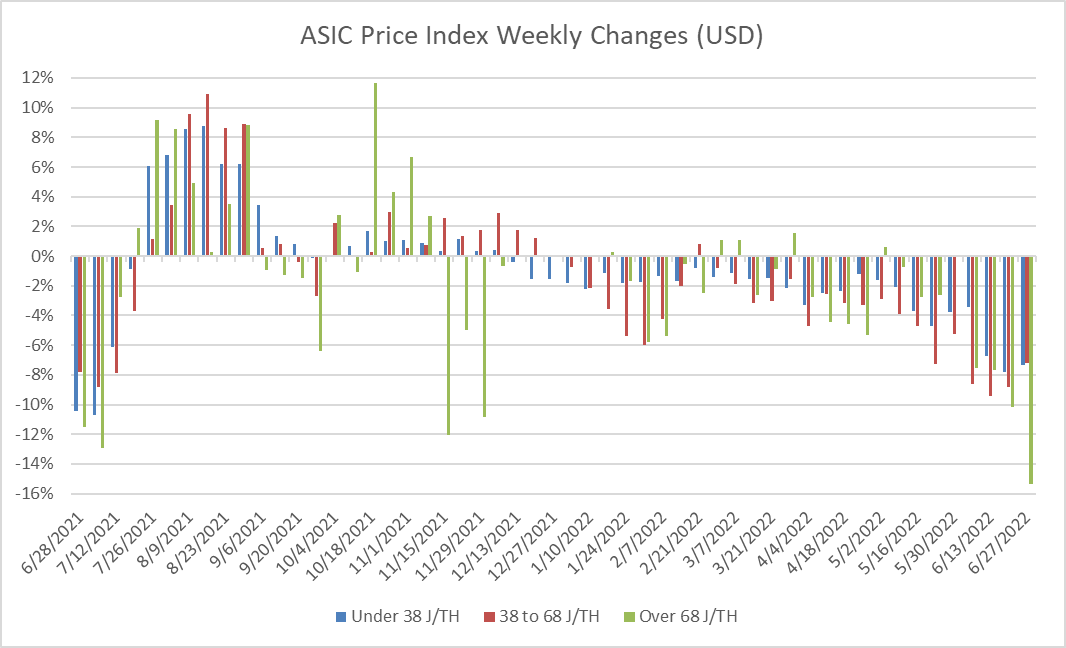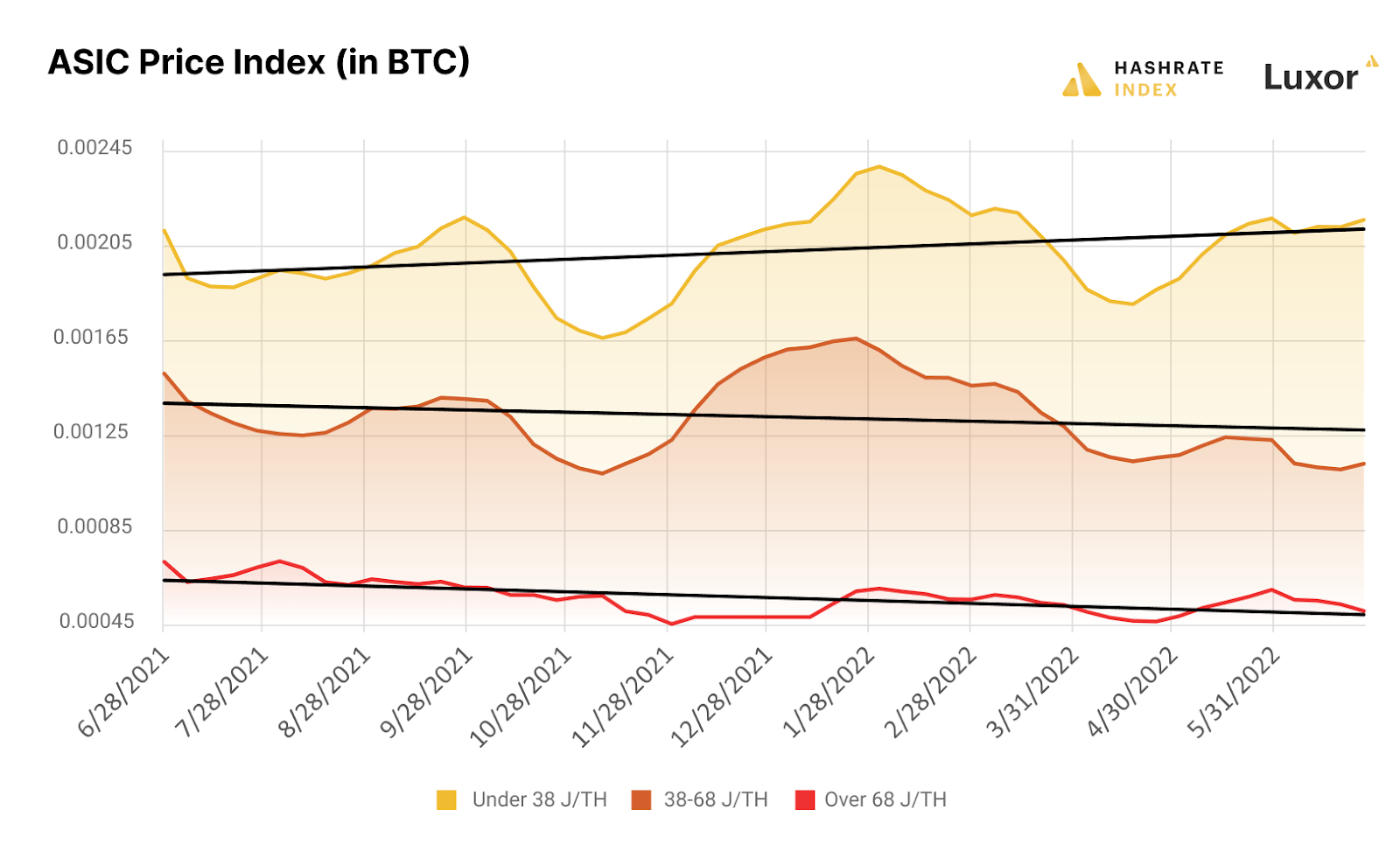 Happy Hashing, and have a great week!
Hashrate Index Newsletter
Join the newsletter to receive the latest updates in your inbox.
---