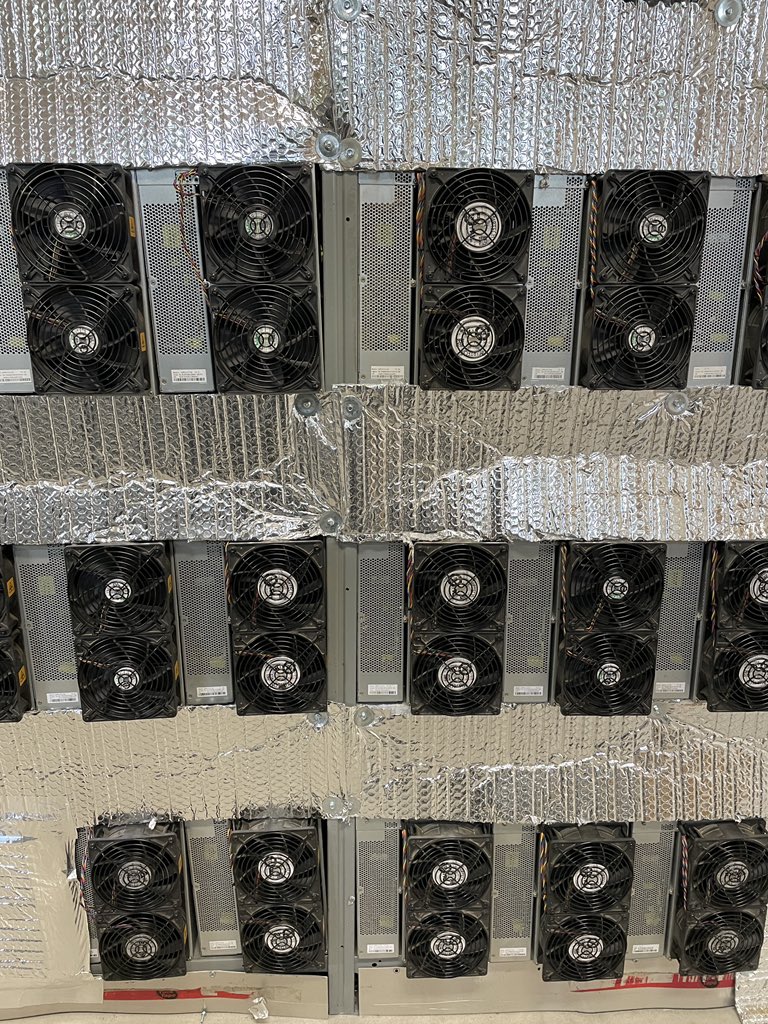 Hashrate Index Roundup (7/16/23)
This week, Bitcoin's hashrate and difficulty hit all-time highs.
Happy Sunday, y'all!
Bitcoin's hashrate was extremely volatile this week. After roaring to an all-time high of 411 EH/s on the 7-day average on Monday, Bitcoin's hashrate has since fallen 10% to 371 EH/s – a 40 EH/s decrease.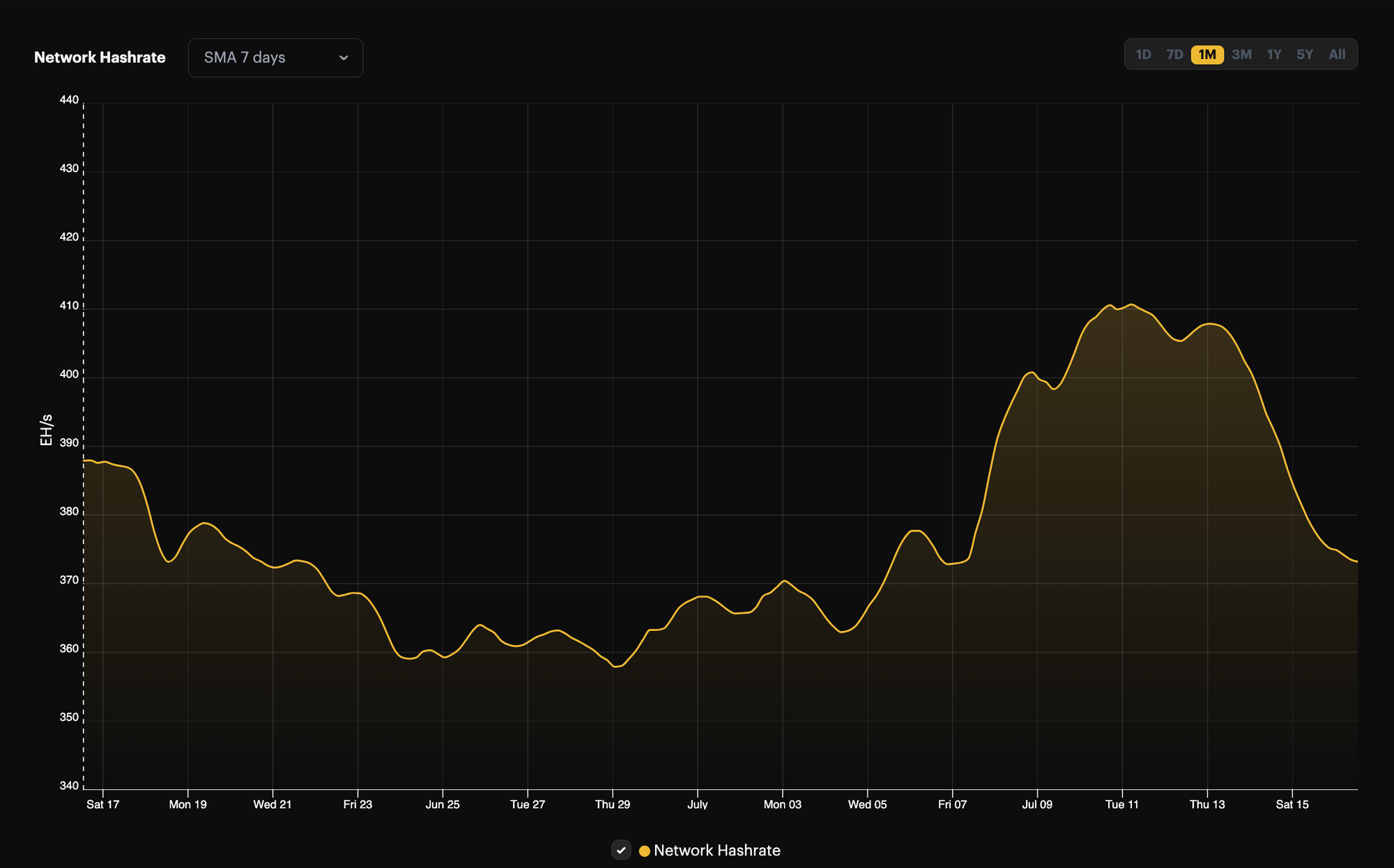 As hashrate goes, so does difficulty, and with hashrate hitting a peak last week, Bitcoin's difficulty did too. Tuesday ushered in a 6.45% increase to Bitcoin's difficulty, setting a new all-time high of 53.91 T. Hashprice is still above $70 – but only barely.
The good news is, with hashrate deflating, we just might have negative adjustment next go around. We're only a third of the way through the current epoch, so it's too early to tell. But the odds are decent right now, with our estimator projecting a 3.69% decrease.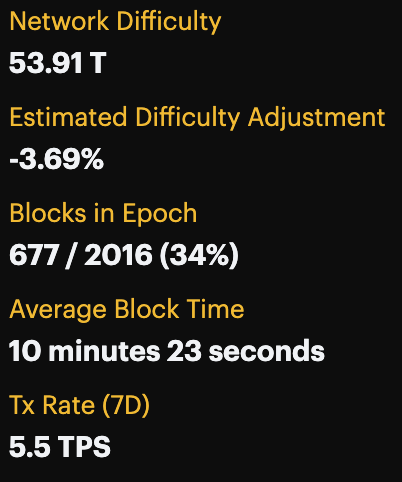 Also good news: Bitcoin mining stocks are still on a ripper, fueled further this week by news of Vanguard's adding to their allocations of RIOT and MARA in certain indices.
Bitcoin mining stocks have produced some outrageous returns this year. Case and point, here are the year-to-date changes to popular Bitcoin mining stock prices:
RIOT: +467%
HUT: 407%
BITF: +358%
HIVE: +290%
MARA: +431%
CLSK: +243%
IREN: +500%
WULF: +396%
CIFR: 177%
BTDR: +33%
SDIG: +89%
CORZ: +1,185%
ARBK: +78%
BTBT: +532%
As Bitcoin stays above $30k, there's a lot of buzz and hopium surrounding Bitcoin's institutionalization, both from positive comments that Blackrock's Larry Fink made last week regarding the cryptocurrency and Vanguard's allocation news this week. Mining stocks are feeling the love accordingly, adding to a rallying they've experienced this year alongside tech stocks generally.
Lots of folks are turning bullish, but there are plenty of uncertainties as we enter the second half of the year. So enjoy the buzz while it's here, but don't forget where we were just a year ago (or less).
---
Bitcoin Mining Market Update
Hashprice was taken down a notch by this week's difficulty adjustment, but it's still above $70/PH/day. In the ASIC market, we're seeing premiums for next-gen hardware continue to increase, and last week these premiums were driven by low supply.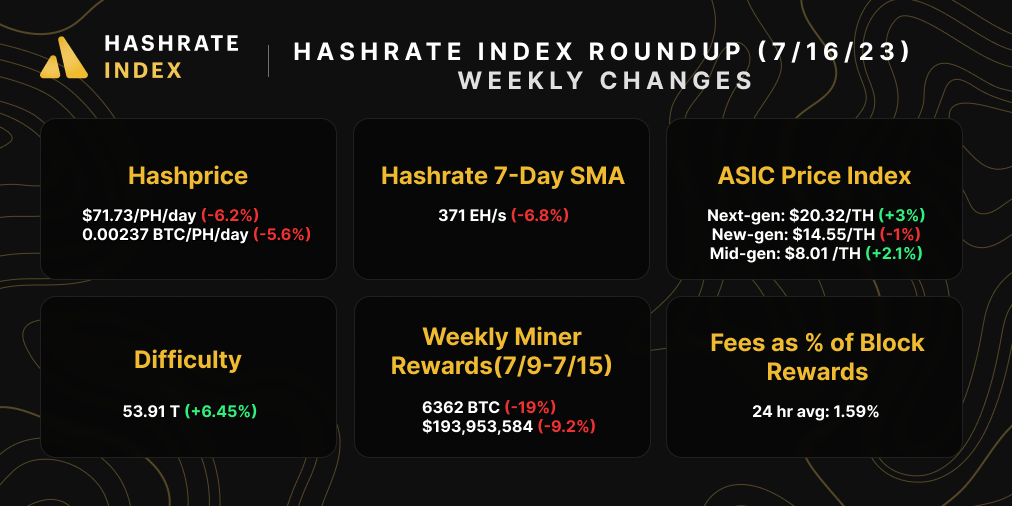 Following months of higher-than-average activity from ordinals / inscriptions, Bitcoin transaction fees continue to fall as the frenzy cools off.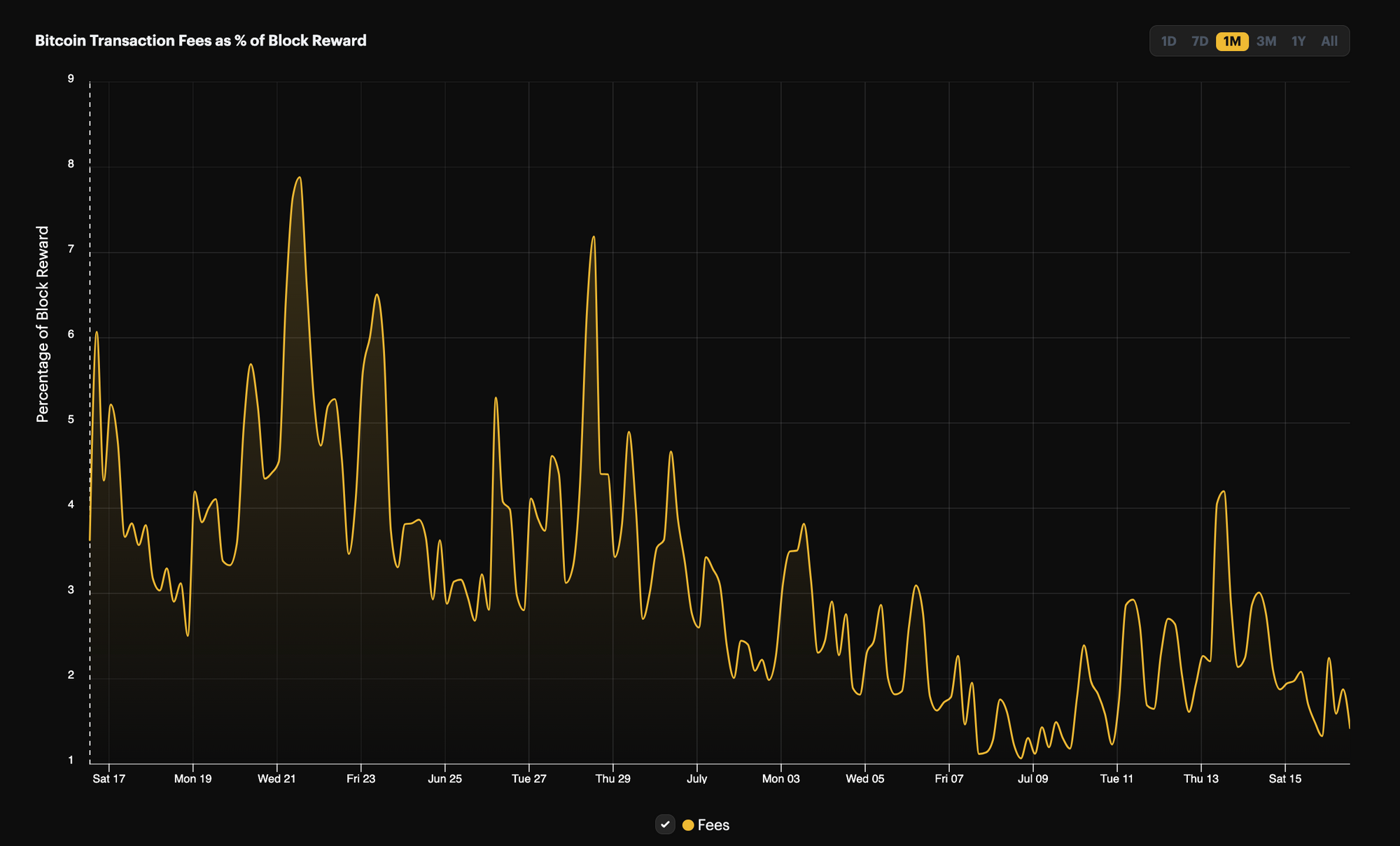 ---
Bitcoin Mining News
Here are last week's top headlines for Bitcoin mining news:
---
Sponsored by Luxor
Luxor's Antminer firmware is here! LuxOS provides all of the finetuning miners have come to love from custom firmware and more, including 45+ API commands to give miners complete control over their mining rigs. Visit Luxor's firmware page to learn more.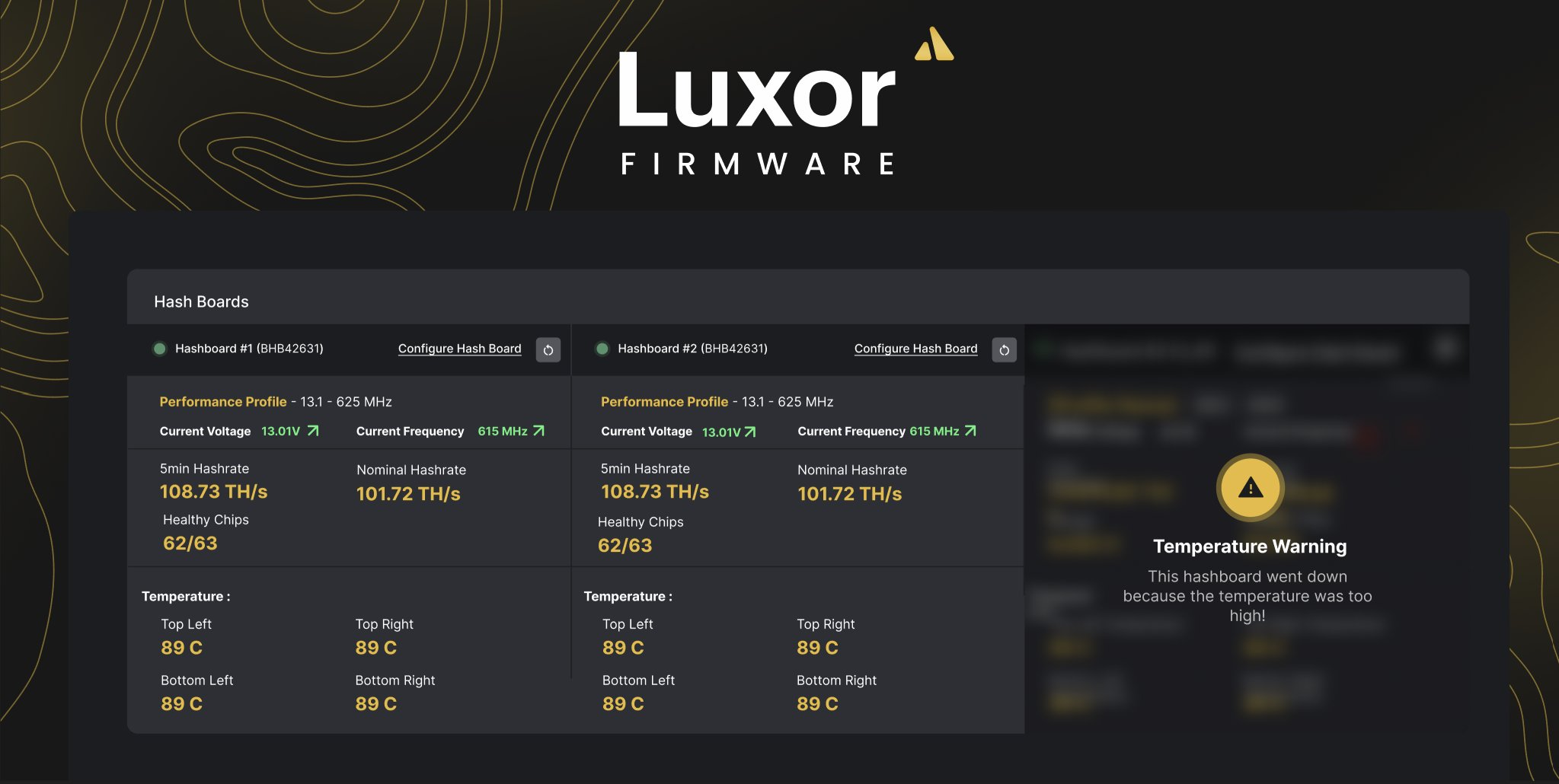 ---
Bitcoin Mining Stocks Update
As we showed with the YTD returns for Bitcoin mining stocks, it's been a big year for the pub cos. And last week (as one before) was one of the best of the year, with almost every stock but 3 in our update rising by double digit percentages. Our Crypto Mining Stock Index rose 12%.
Weekly changes to Bitcoin mining stocks:
RIOT: $19.12 (+21.71%)
HUT: $4.16 (+8.05%)
BITF: $1.97 (+13.87%)
HIVE: $5.53 (+15.21%)
MARA: $18.07 (+14.37%)
CLSK: $6.90 (+14.43%)
IREN: $7.14 (+8.35%)
WULF: $3.52 (+30.37%)
CIFR: $4.91 (+25.03%)
BTDR: $14.01 (+11.99%)
SDIG: $8.12 (+9.73%)
---
New From Hashrate Index
New Methods for Forecasting Bitcoin Transaction Fees
Bitcoin is at once highly predictable and highly unpredictable. With relative certainty, we can measure the days between difficulty epochs and the months between halvings, and Bitcoin's emissions schedule is set in stone. Conversely, we have no idea what Bitcoin's price will be tomorrow or in a year, though we can throw around a guess or two.
Similarly, we can't measure demand for blockspace until that demand materializes. But we can devise methods for projecting transaction fees into the future to give miners a better shot at anticipating transaction fee volatility.
That's what the Luxor team has done in our latest report, "Forecasting Bitcoin Transaction Fees For Bitcoin Miners, Hosters, Lenders and Hashrate Traders." In this report, we introduce new methods and models for forecasting Bitcoin transaction fees months into the future. You can download the report directly below.
Luxor RFQ June 2023 Insights: Next-Gen Premiums Rise, S19j XP Emerges
Temperatures are rising in the Bitcoin mining ASIC market as we head into summer. With the year's hottest months around the corner, miner's have begun ramping down their machines, resulting in a network hashrate drop of nearly 10% in mid-June. This drop in hashrate, along with the welcomed news of Black Rock's Bitcoin ETF filing, offered tailwinds to hashprice as miner's revenue climbed up to $79/Ph/day.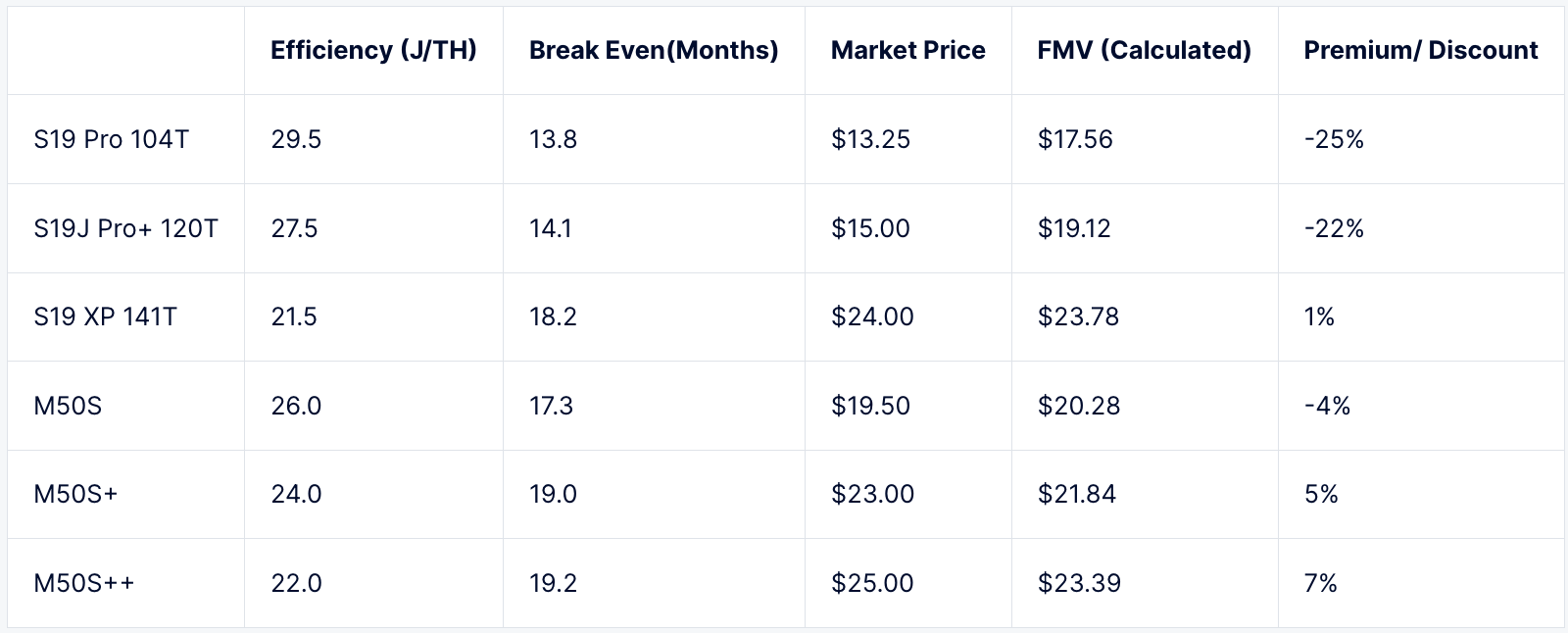 Demand in the ASIC marketplace for higher hashrate and higher efficiency models picked up this past month compared to May, as miners start to position themselves for the Bitcoin halving in April 2024. June also saw the introduction of Bitmain's newest miner, the Antminer S19j XP.
Have a great week, and Happy Hashing!
Hashrate Index Newsletter
Join the newsletter to receive the latest updates in your inbox.
---