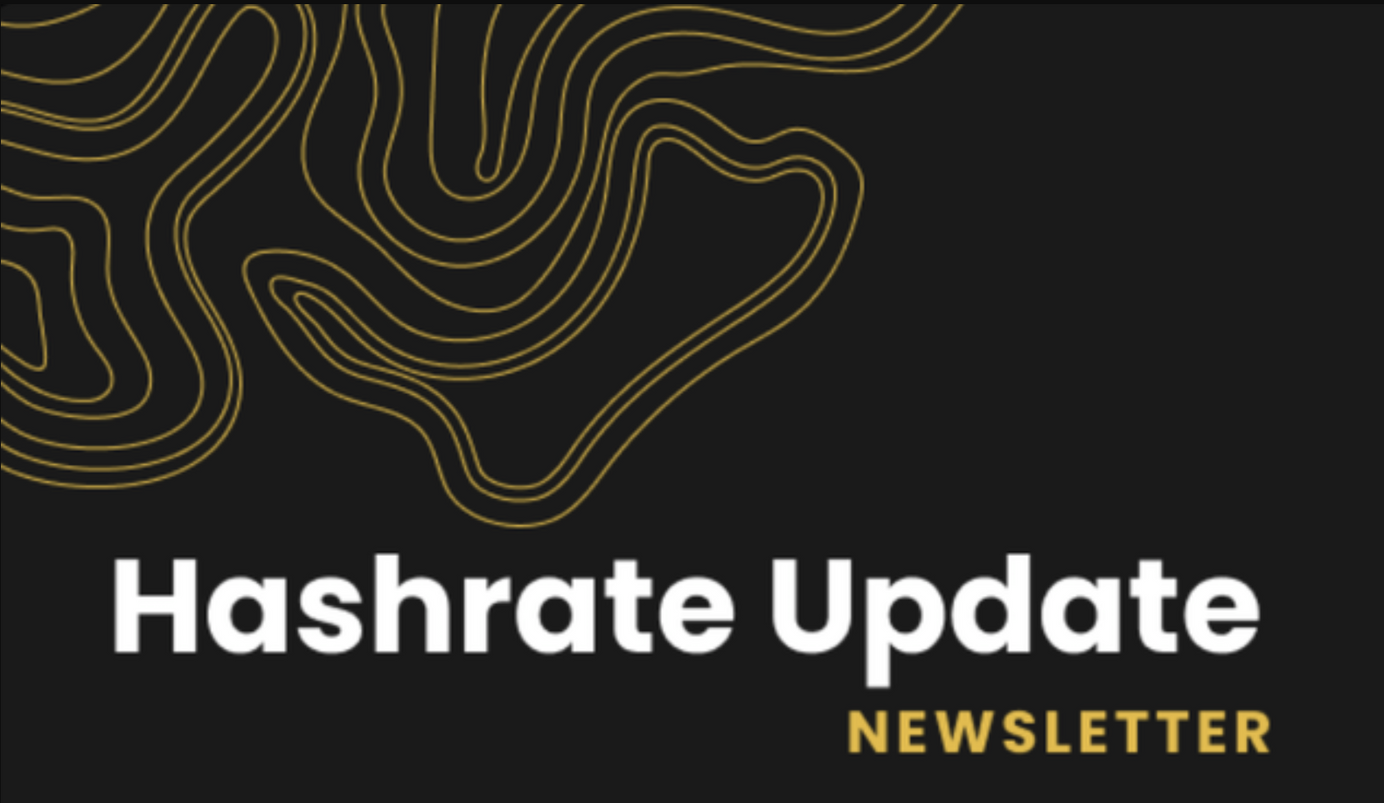 Hashrate Index Roundup 2/6/22
Bitcoin's price is back above $40k and hashprice is just below $0.20/TH. Bitcoin ASIC prices fell slightly over the week.
Happy Sunday, y'all!
Bitcoin has reclaimed $40k as market sentiment makes something of an optimistic flip. Was $30k a bear trap or just a bounce-off point before the next leg down? We'll have a better idea if $40k holds, and an even clearer picture for what 2022 will look like if the Fed decides to hike rates in March.
For now, though, we'll enjoy the hashprice boost with a side of popcorn. It was a week for popcorn, after all, when a new ASIC miner called NuMiner NM440 came out of nowhere with a marketed hashrate of 440TH/s and an industry-leading efficiency of 20.2 J/TH.
This would be an incredible machine if it were real, but there's a fat chance that it will ever exist. The herculean specs--not to mention the miner's design, which frankly makes it look like a superweapon out of the Marvel cinematic universe--are absurd-bordering-on-scammy.
Reported preorders of the machine are "scheduled" for delivery in Q2, and if the ASIC actually does hit racks as advertised, we'll be the first to eat crow...
---
Sponsored by BlockFi

---
Hashprice Index
Bitcoin Price: $41,571 (+9.8%)
Hashprice ($/TH/day): $0.1981 (+9%)
Average Fee Percentage per Block (24H): 1.25%
Network Hashrate (7-day SMA): 189.89EH/s (-1.3%)
Bitcoin's hashprice rose substantially over the week, propelled by Bitcoin's march on $40k.
At the time of writing, hashprice is two dimes shy of $0.20/TH/day. At this level, miners can still produce comfortable margins up to $0.20 kWh on the most efficient equipment.
Now to see if Bitcoin's price will hold--or better yet, outpace hashrate growth--to keep this profitability possible.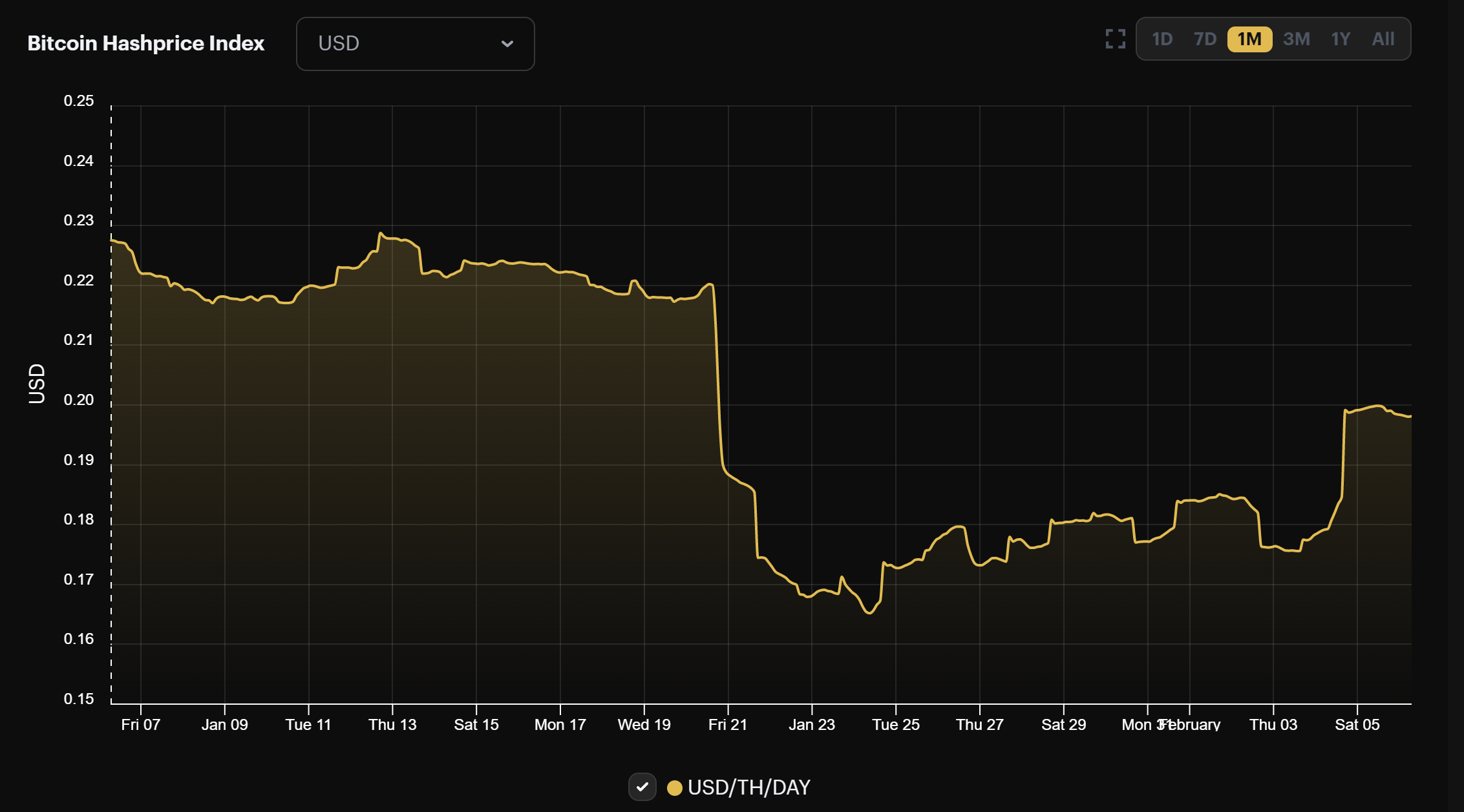 Bitcoin's had three difficulty adjustments so far in 2022 and all of them have been positive.
The latest one on February 3 was basically inconsequential, a 0.18% blip which bumped difficulty to 26.69 T. This came after a much larger 9.32% upward adjustment on January and similarly smaller 0.41% adjustment on January 8.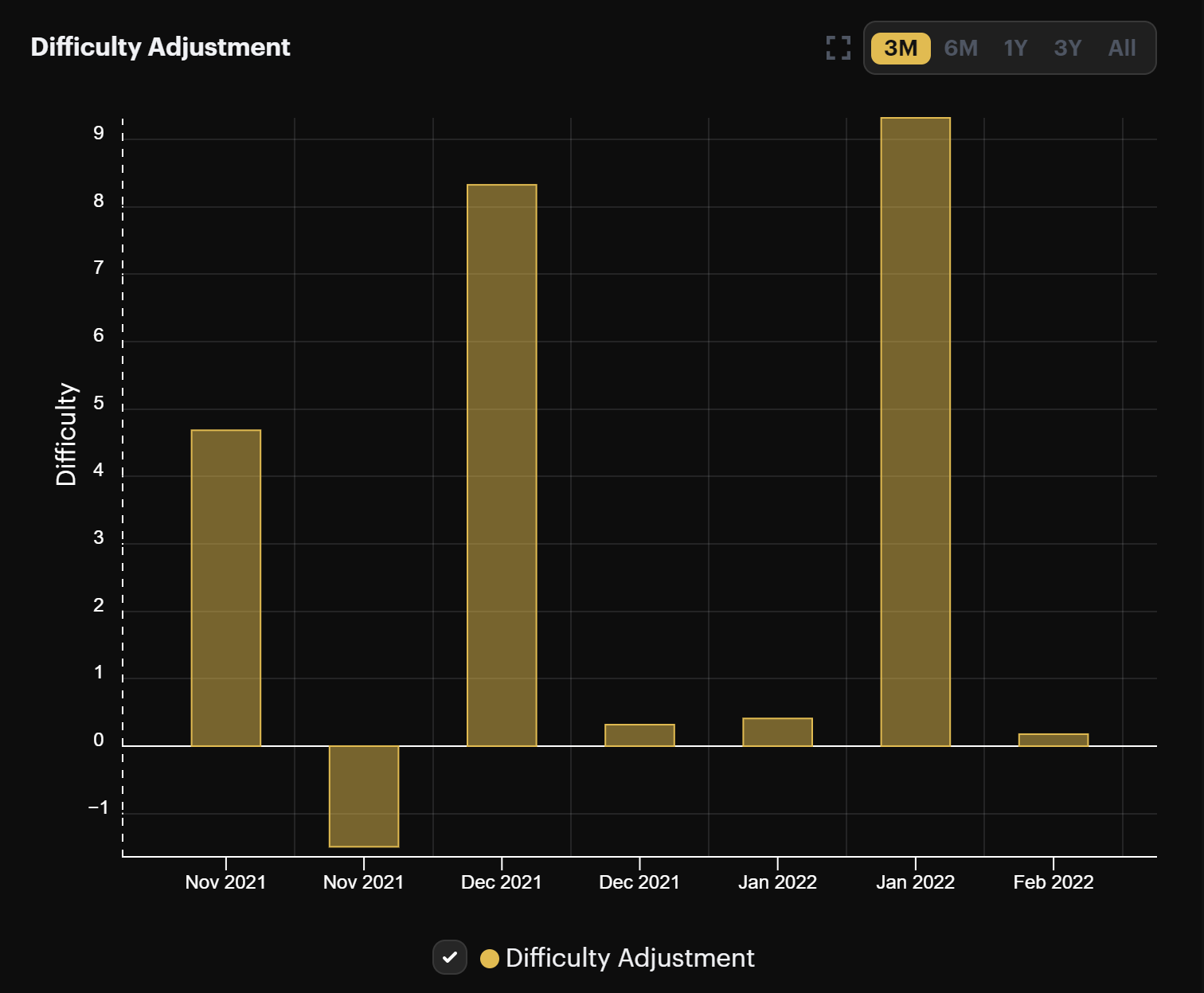 💸
Transaction Fee Percentage
Transaction fees are still a slim percentage of block rewards. Last week, they made up 1.5% of block rewards on average.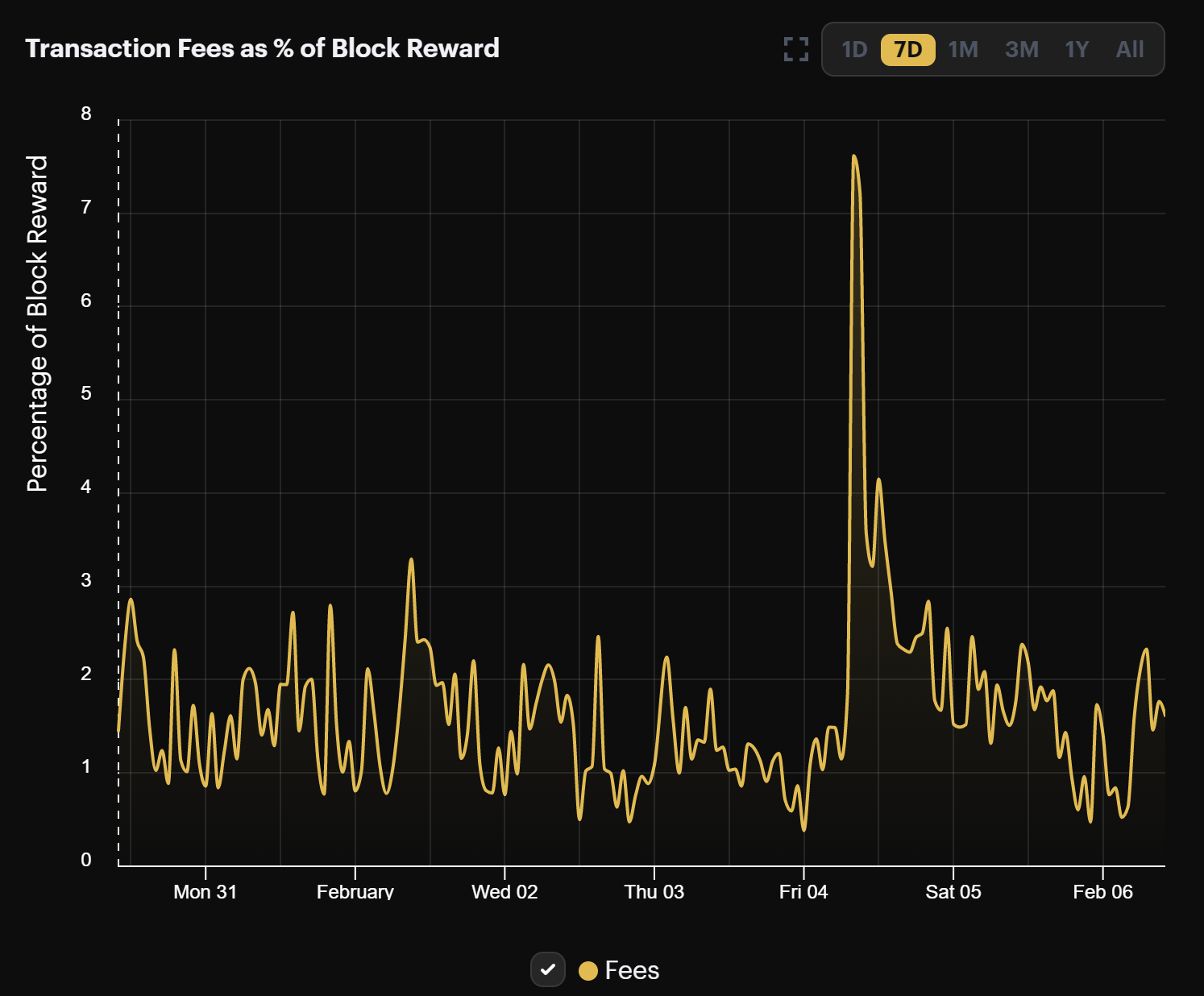 ---
Rig Index
Rig prices rig prices fell again last week. For the second week in a row, prices for new-gen machines drooped only slightly, while mid-tier machines took the brunt of the discounting and fell a significant amount.
There was not enough data to reflect a change in the prices of older and less efficient machines, indicating once again that presently these machines are somewhat illiquid and are likely being phased out of areas with higher energy costs.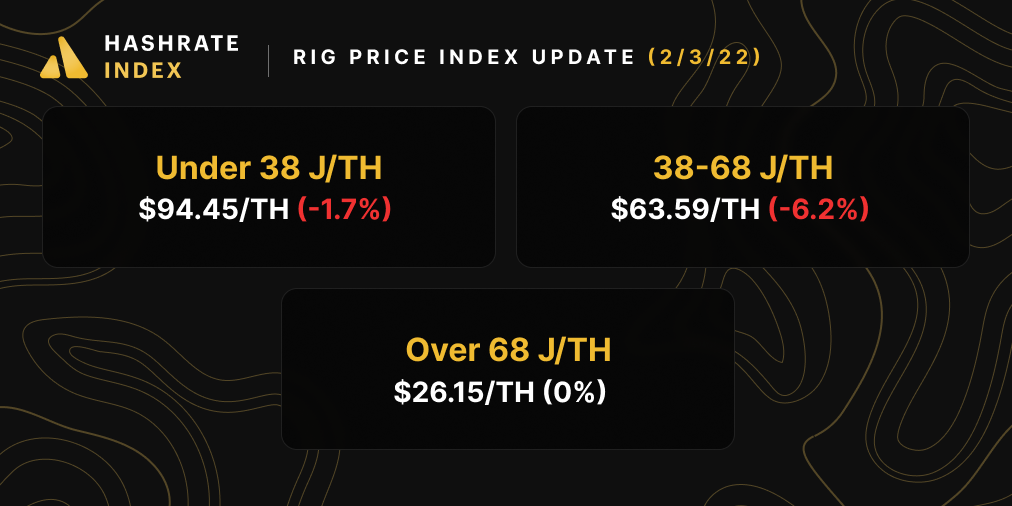 💰
PROFITABILITY OF POPULAR RIGS
The per-day reward potential for popular rigs rose slightly over the week:
Antminer S19 Pro: $21.79
Antminer S19: $18.82
Whatsminer M30s++: $22.19
Whatsminer M30s: $17.04
Antminer S17+: $14.46
Whatsminer M20s: $13.47
Antminer S9: $2.58
---
Crypto Mining Stock Index
Our stock index rose nearly in-step with Bitcoin last week, climbing 9.2% to 4,479.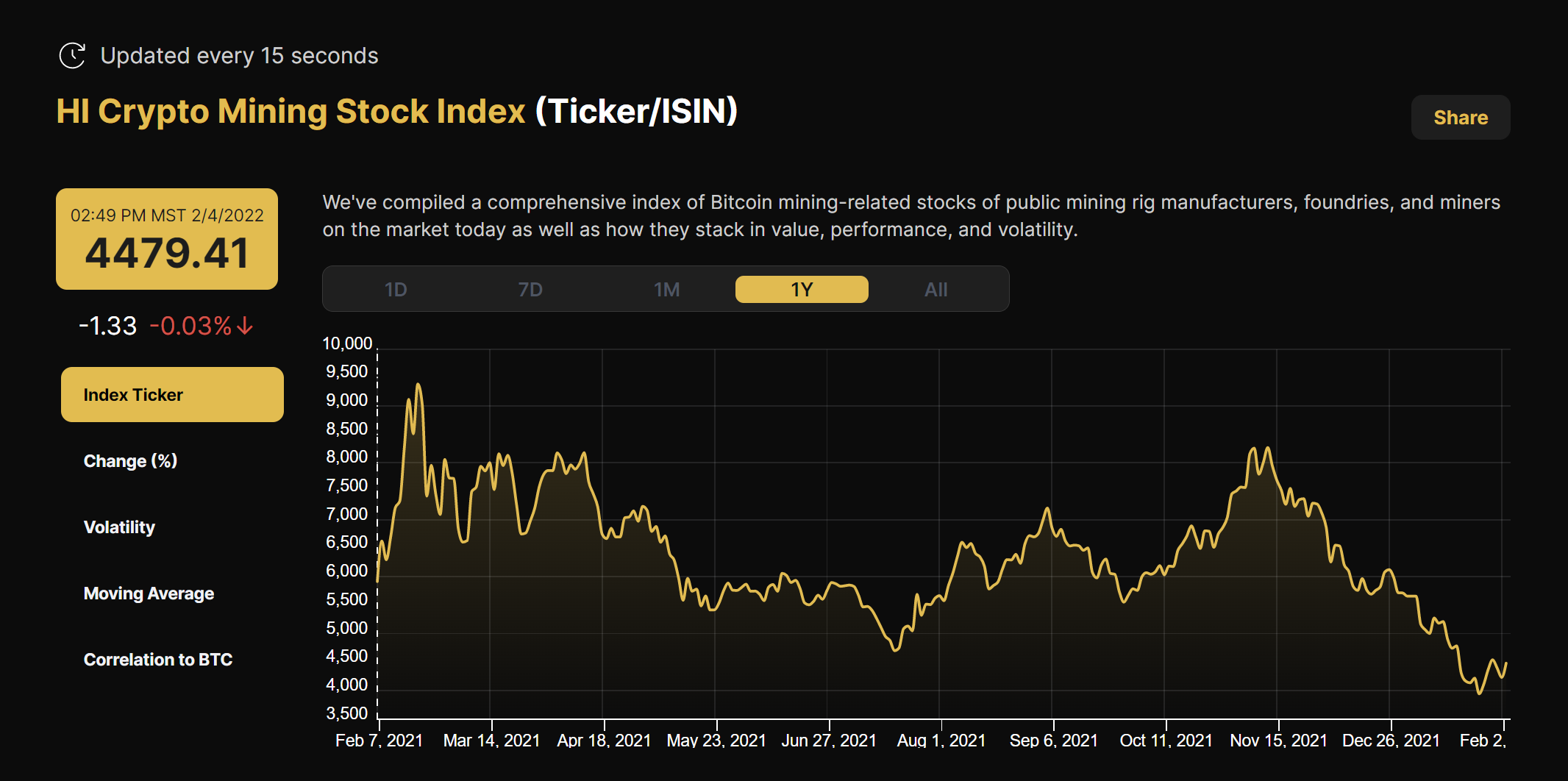 Taking a look at the broader bitcoin mining stock market, most companies had strong recoveries after getting hammered for most of January.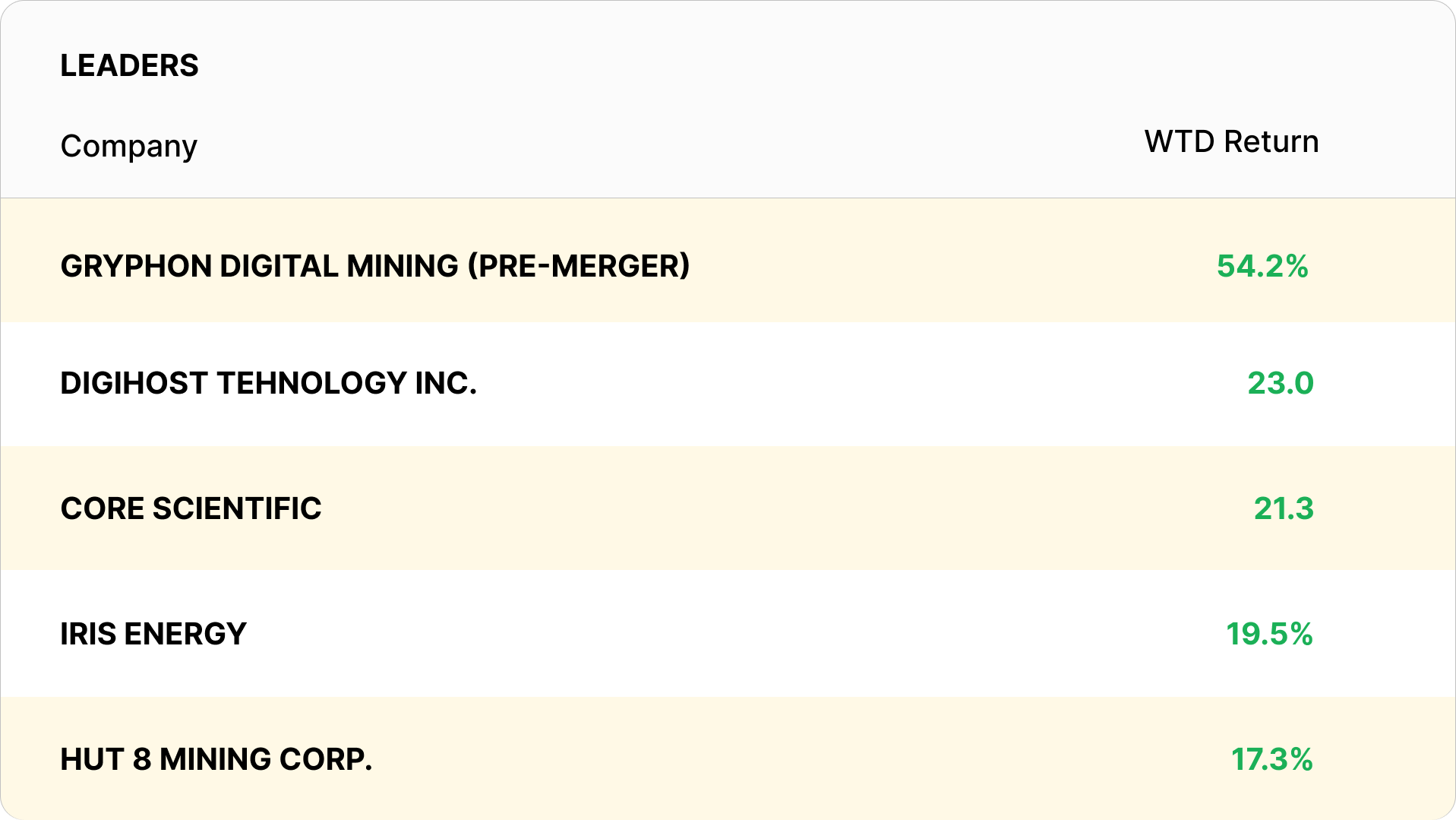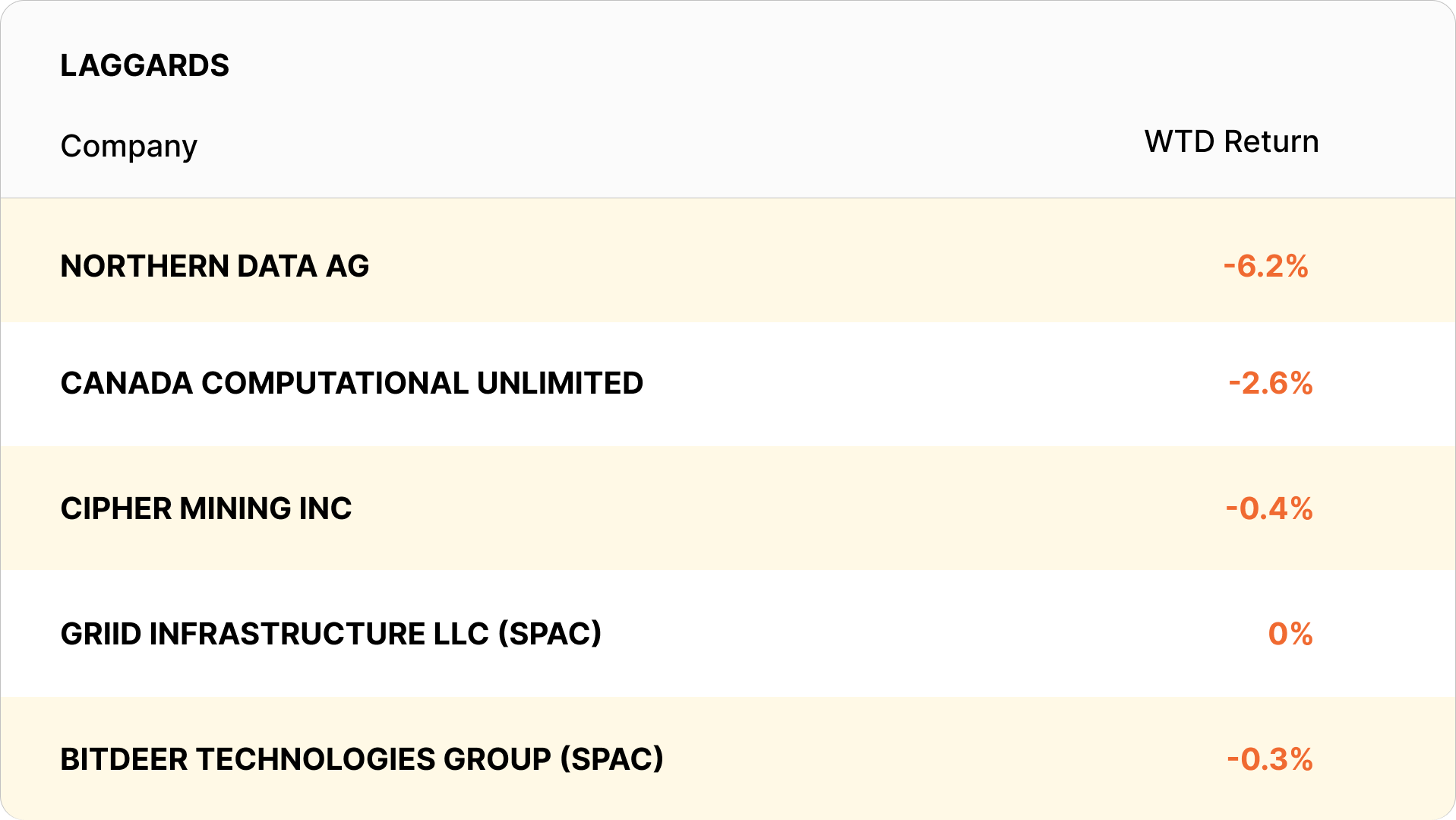 ---
New From the Hashrate Index Blog
Power to the Plebs: Hedging Your Bitcoin Mining Expenses and Risks
Hashprice highs aren't permanent and Bitcoin's price drawdowns--especially bear markets--harm mining profitability. In one of our new blog posts this week, we walk you through a hedging strategy using Bitcoin ETF covered calls that can help offset OPEX costs when profitability goes south.
How Much Power Does Bitcoin Mining Use?
For last week's Thursday newsletter, we covered that topic of indefatigable interest: Bitcoin's energy consumption.
Pinning an exact, accurate  figure on this is a tricky task and requires some extrapolation, but in the last half year or so, different researchers have given us a range of estimates that we can use to model out Bitcoin mining's energy appetite.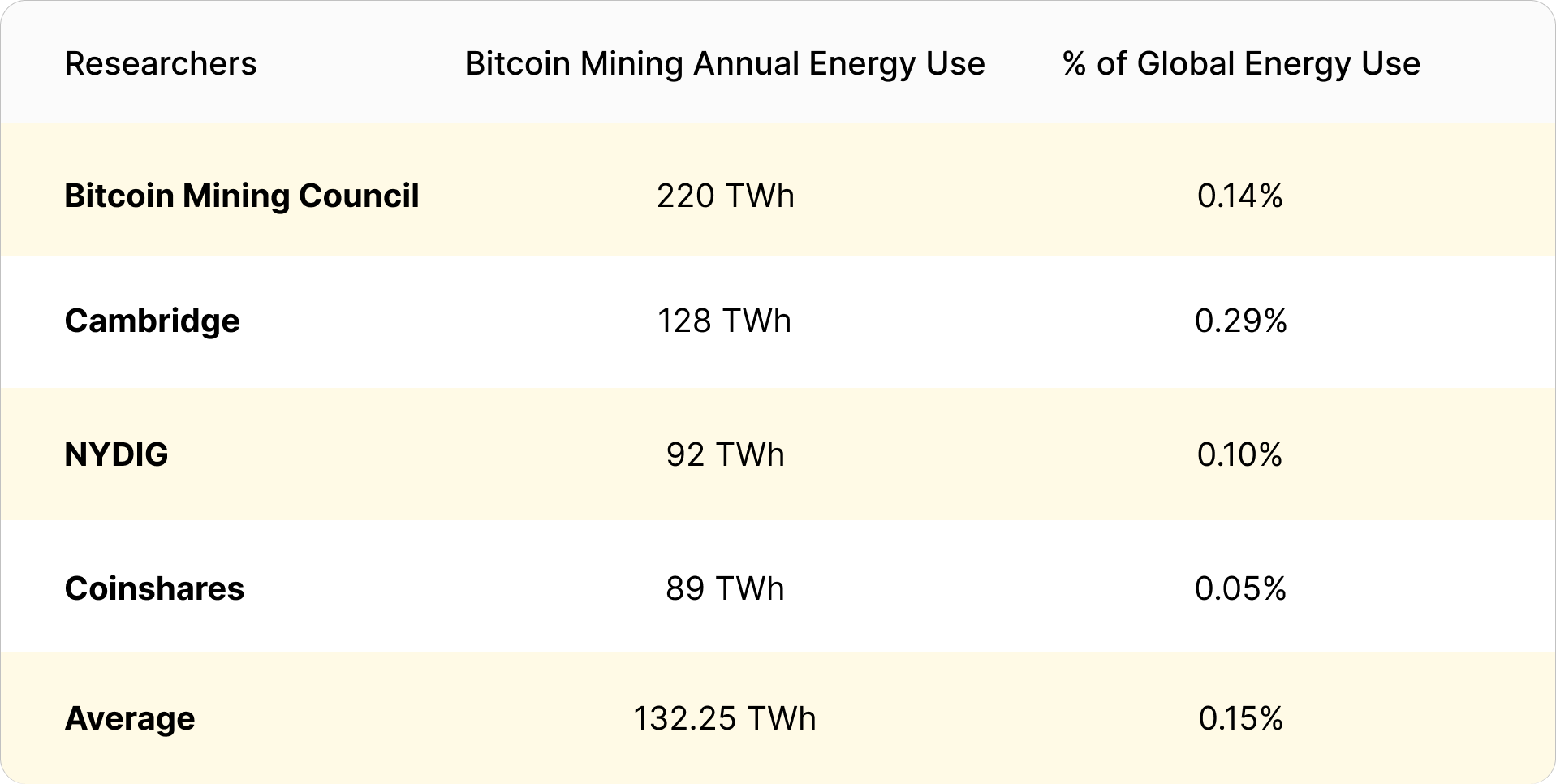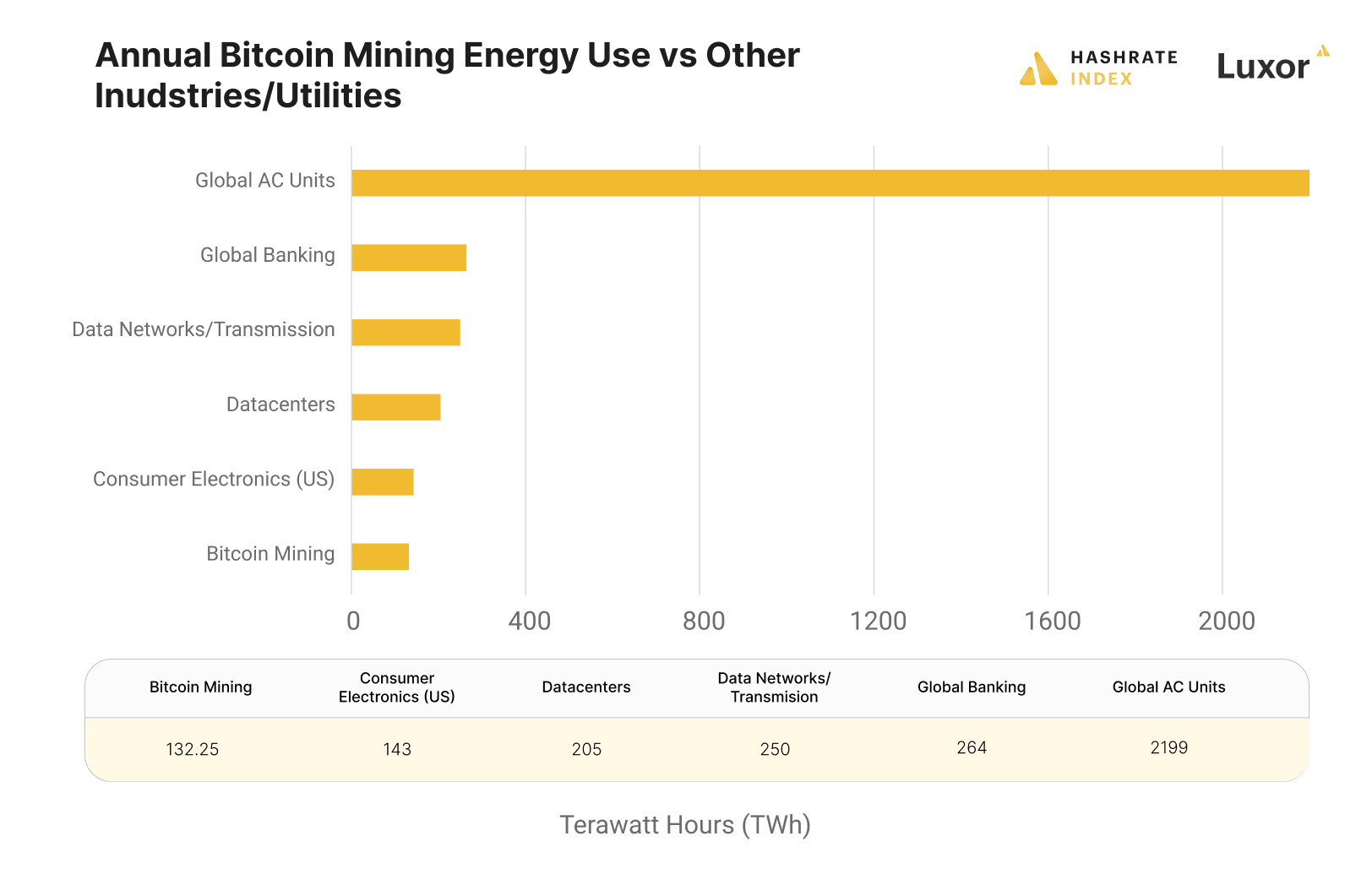 Bitcoin Mining News Roundup
Have a great week, and Happy Hashing!
-Luxor Team
Hashrate Index Newsletter
Join the newsletter to receive the latest updates in your inbox.
---