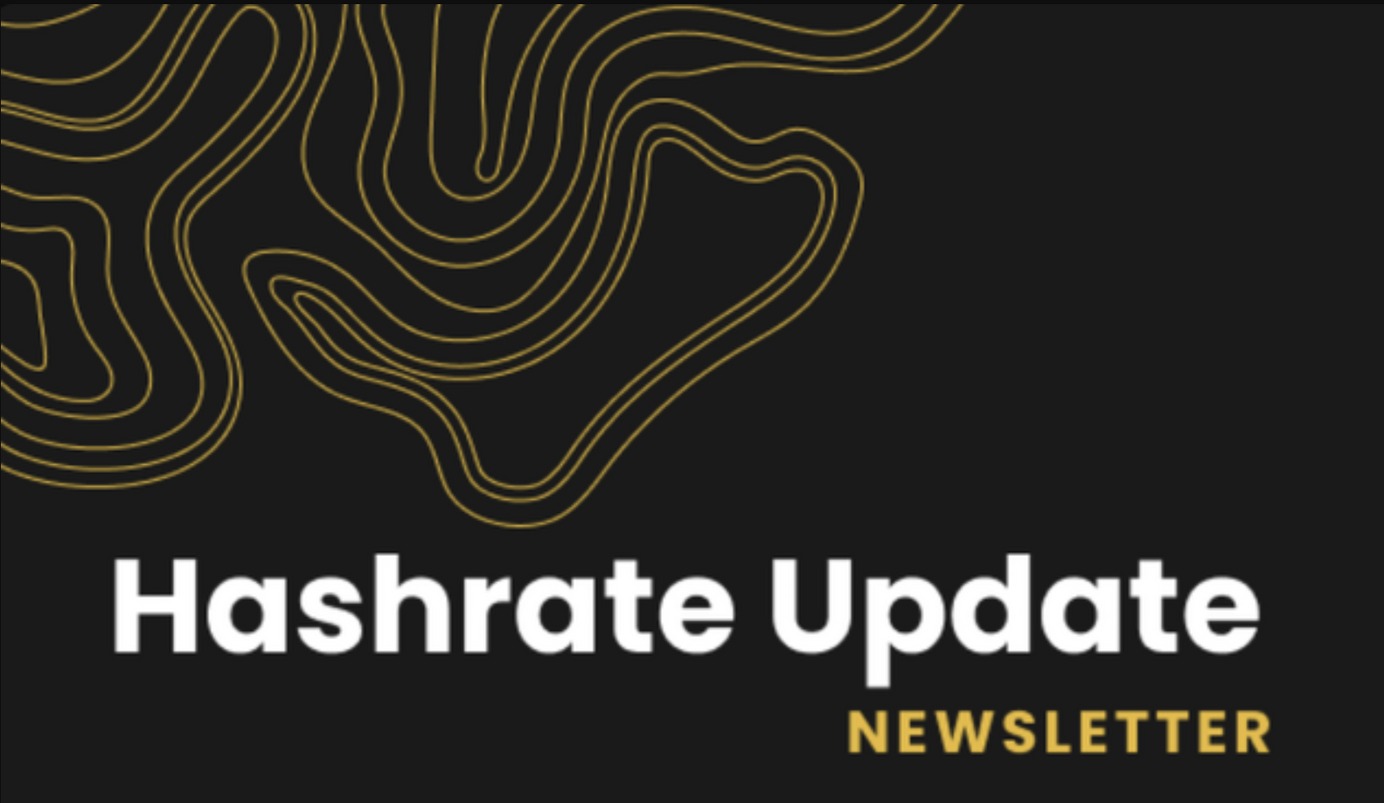 Hashrate Index Roundup 2/20/22
Bitcoin's hashprice is down after Bitcoin's price fell this week and Bitcoin's difficulty set an all-time high.
Happy Sunday, y'all!
Folks in the western hemisphere woke up to a sour surprise today. After nearly reaching $45k in the middle of the week before faltering toward the end, Bitcoin's price is down, down, down and back below $40k.
With Bitcoin at ~$38k at the time of writing and down 9% on the week, Bitcoin's hashprice is trending toward yearly lows.
Is this a shakeout before Bitcoin climbs higher or are we inching closer to the jaws of a bear market? We don't have a crystal ball so we don't know, obviously.
But we do know that mining margins for plenty of miners are thinning, particularly those with middle-of-the-road power costs. With 2022 slated to be an explosive year for hashrate growth, the next few months will be critical for determining whether or not Bitcoin mining margins for many miners will remain healthy into 2023.
---
Sponsored by BlockFi

---
Hashprice Index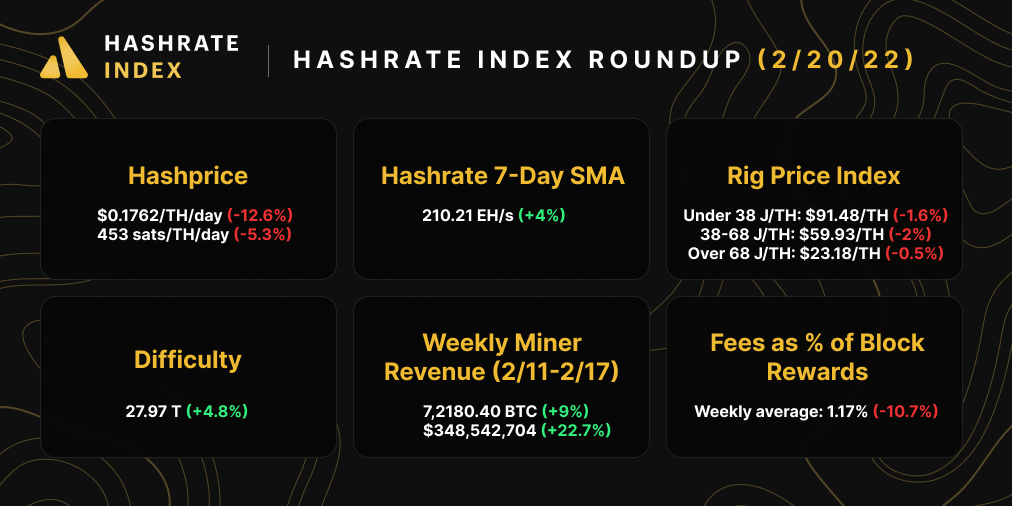 Bitcoin's hashprice was hit by a two punch combo this week: an upward difficulty adjustment and Bitcoin's declining price slashed hashaprice by 12%.
Hashprice is currently $0.17/TH/day, which is just a couple mills away from a yearly low. You really hate to see, especially since hashprice teased us with a rise above $0.20/TH/day this week.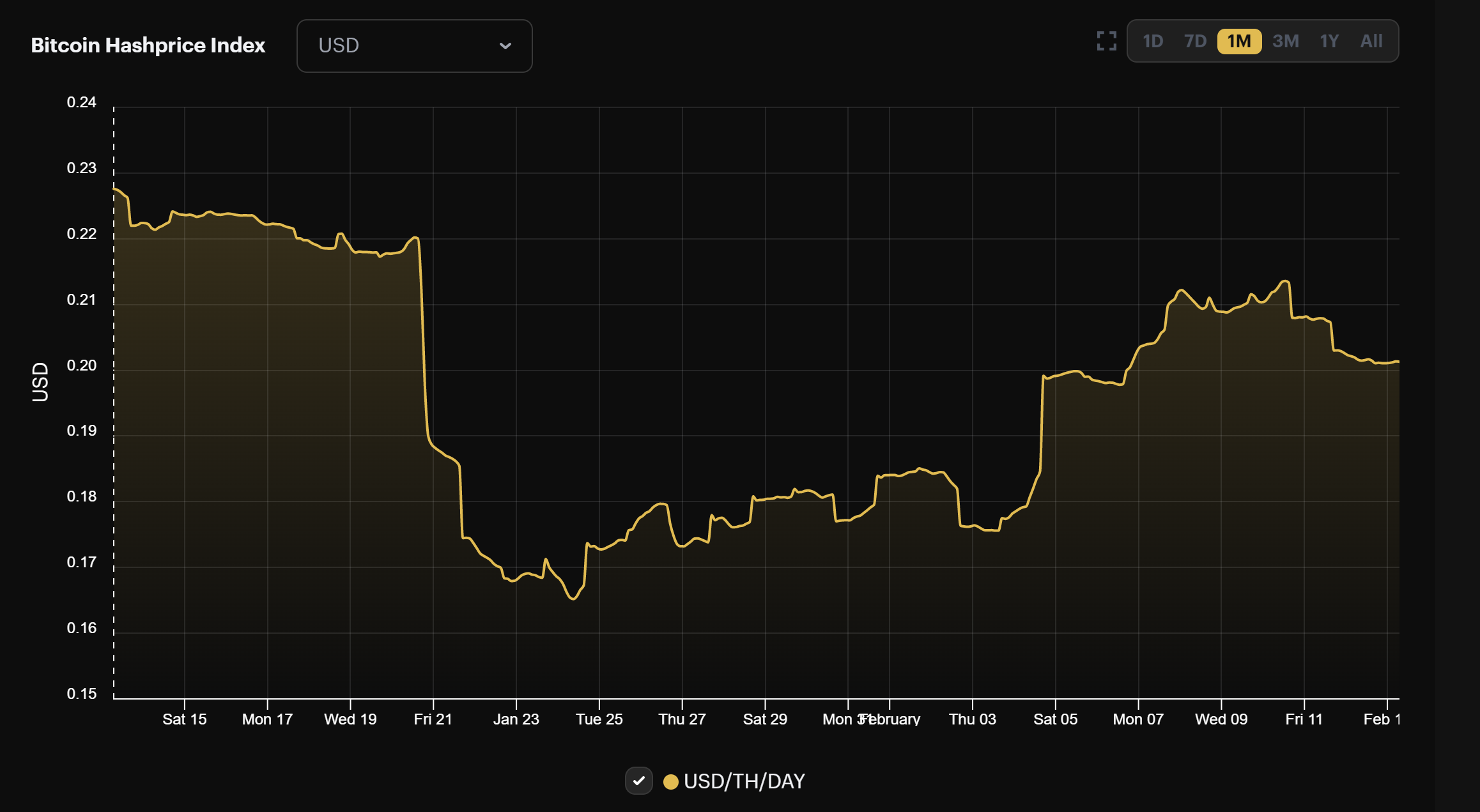 Bitcoin's upward adjustment this week, the sixth in a row, came in at 4.78%. This set yet a new all-time high of 27.97 T.
With an ocean of hashrate flowing into the network this year, we'll see plenty of successive Bitcoin difficulty all-time highs this year with few chances for reprieve.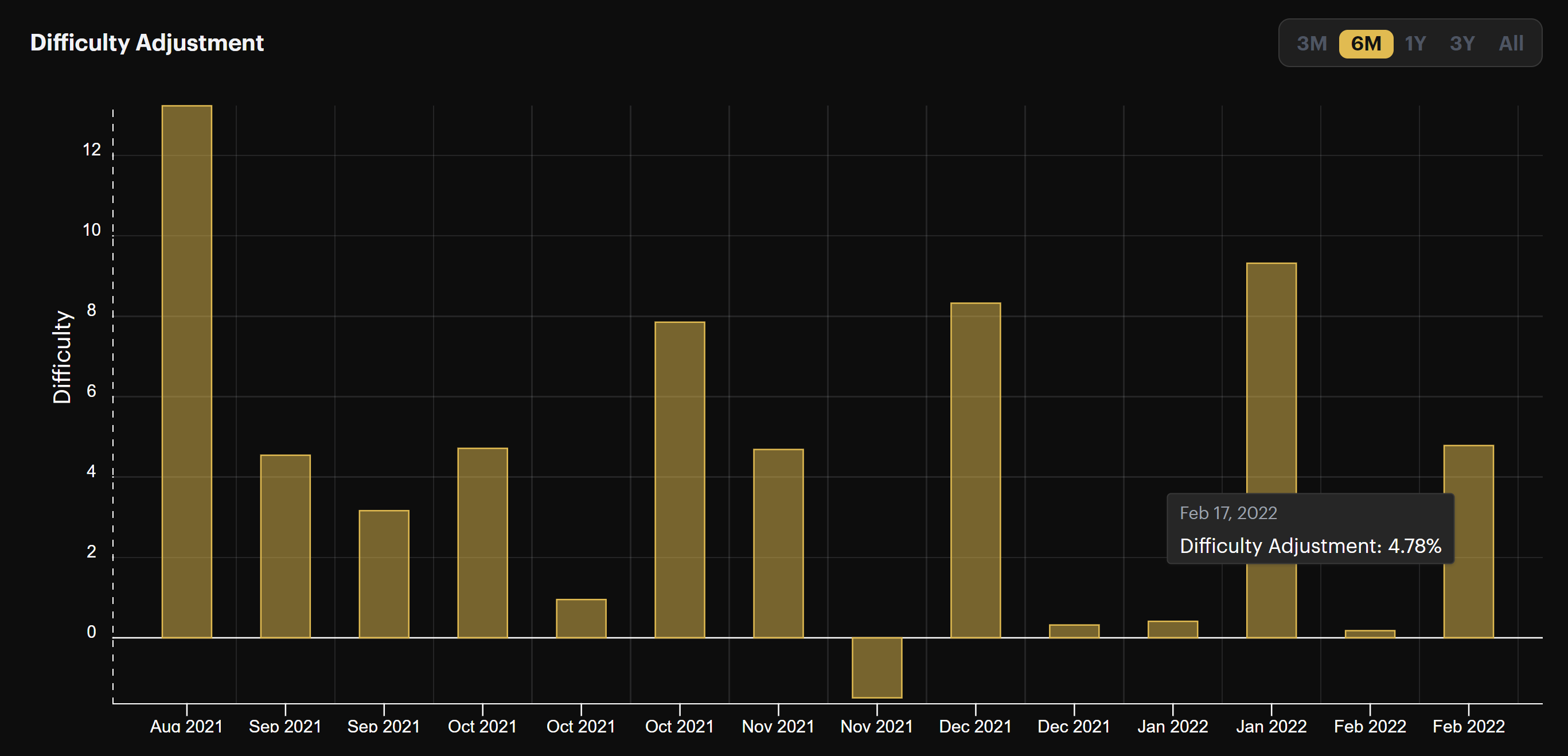 💸
BITCOIN TRANSACTION FEES
At a time when miners could use the revenue boost the most, transaction fees are still incredibly anemic. Last week, transaction fees made up roughly 1.20% of block rewards on average.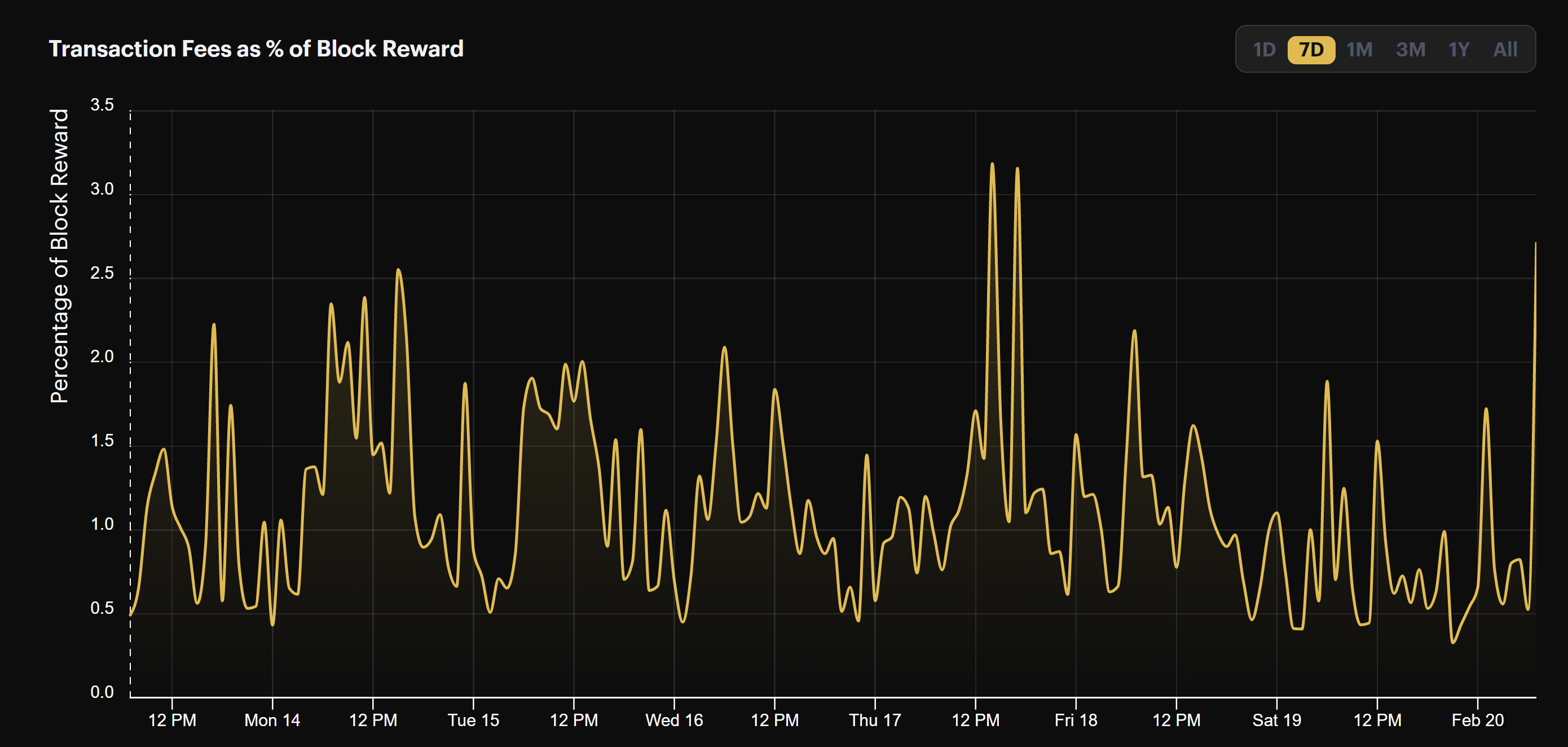 ---
Bitcoin ASIC Index
Rig prices fell for the fourth week in a row last week, though they collectively lost less value over the week than prior weeks this year.
With Bitcoin back below $40k, we likely won't see better prices in next week's update.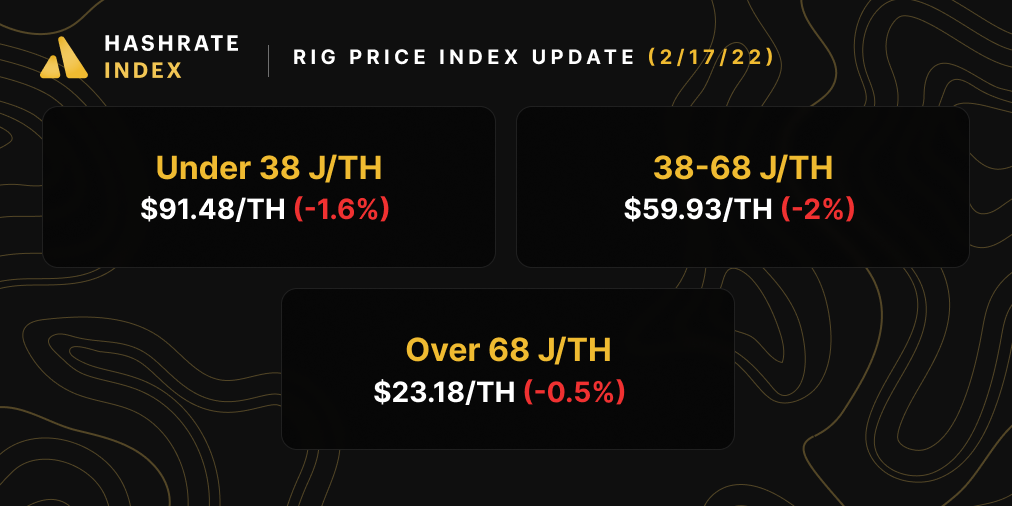 💰
PROFITABILITY OF POPULAR BITCOIN ASICs
Bitcoin price and hashprice are down, so the per-day reward potential for popular ASICs is down:
Antminer S19 Pro: $19.38
Antminer S19: $16.74
Whatsminer M30s++: $19.74
Whatsminer M30s: $15.15
Antminer S17: $9.87
Whatsminer M20s: $11.98
Antminer S9: $2.29
---
Crypto Mining Stock Index
Our stock index fell last week, losing 7.2% to 4,352.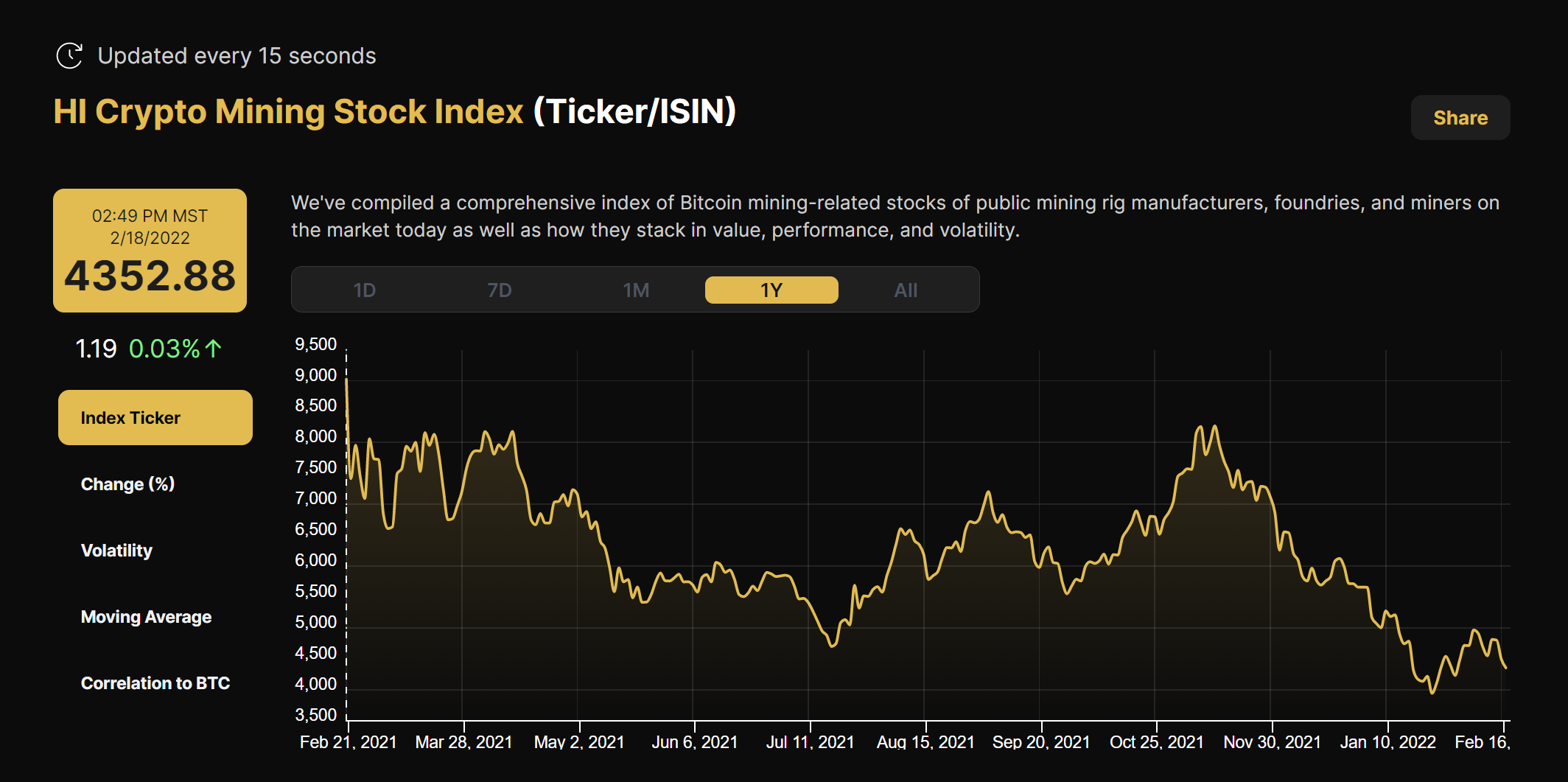 In this week's bitcoin mining stock update, few miners made it out unscathed, with our fifth price gain leader (Primeblock) only gaining 0.4%.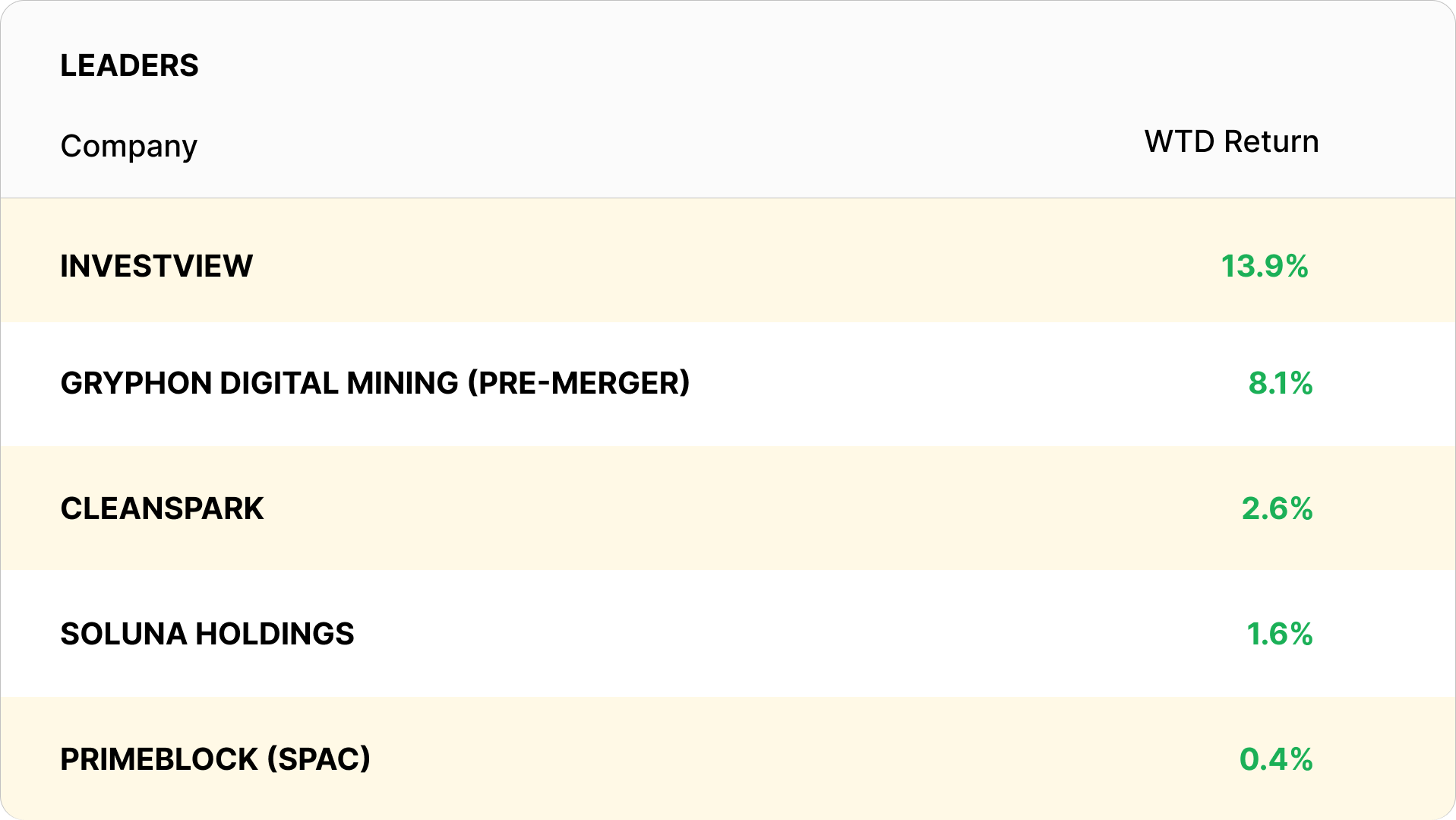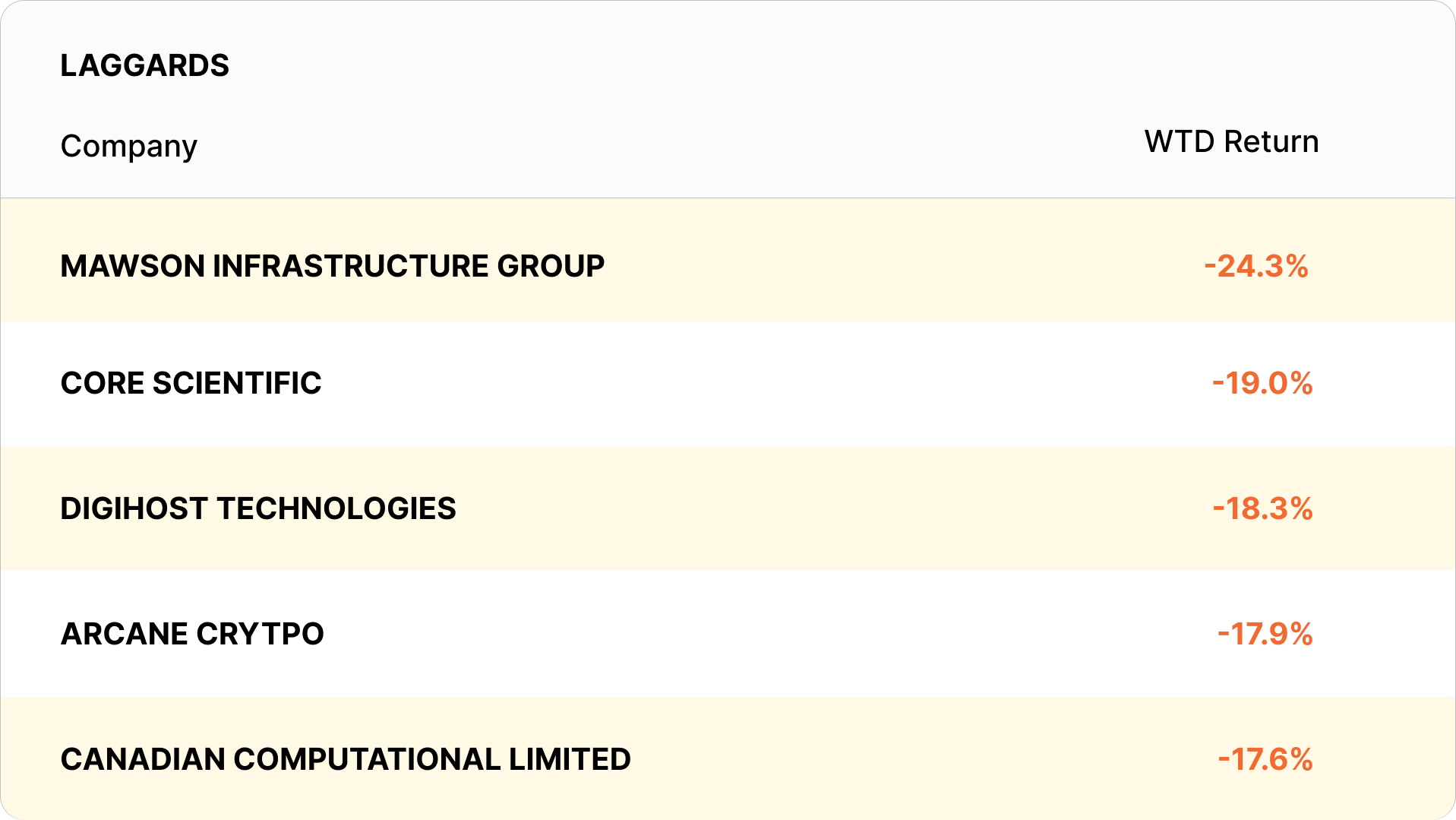 ---
New From the Hashrate Index Blog
An Overview of Stale and Orphan Blocks
What's the difference between an orphan block and a stale block for Bitcoin? What are uncle blocks in Ethereum and why do some altcoins have high orphan rates?
Our latest from the Hashrate Index blog provides an overview of what happens when miners simultaneously produce valid work for the same block (and how it's resolved).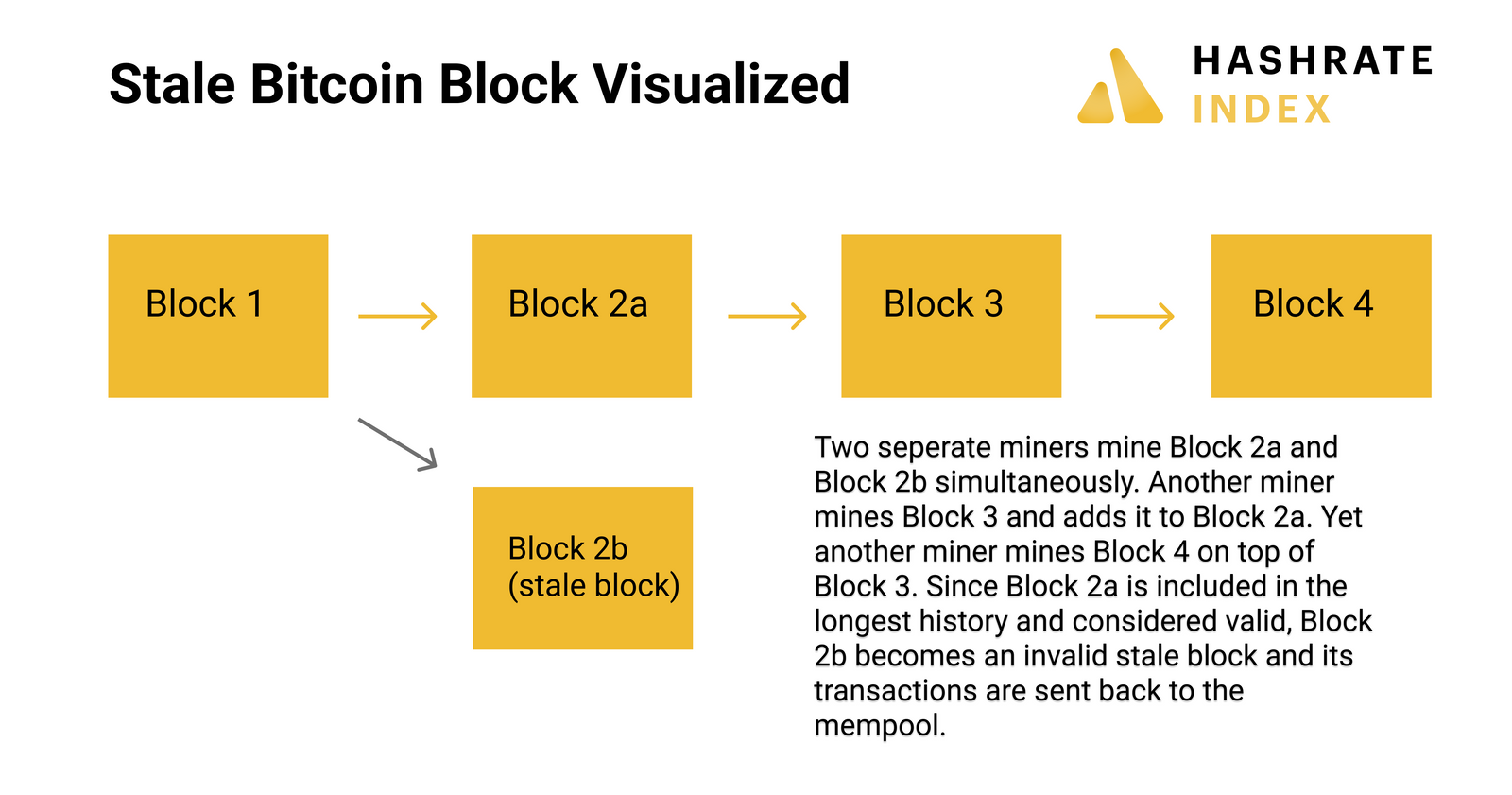 Bitcoin Mining News Roundup
Have a great week, and Happy Hashing!
Hashrate Index Newsletter
Join the newsletter to receive the latest updates in your inbox.
---