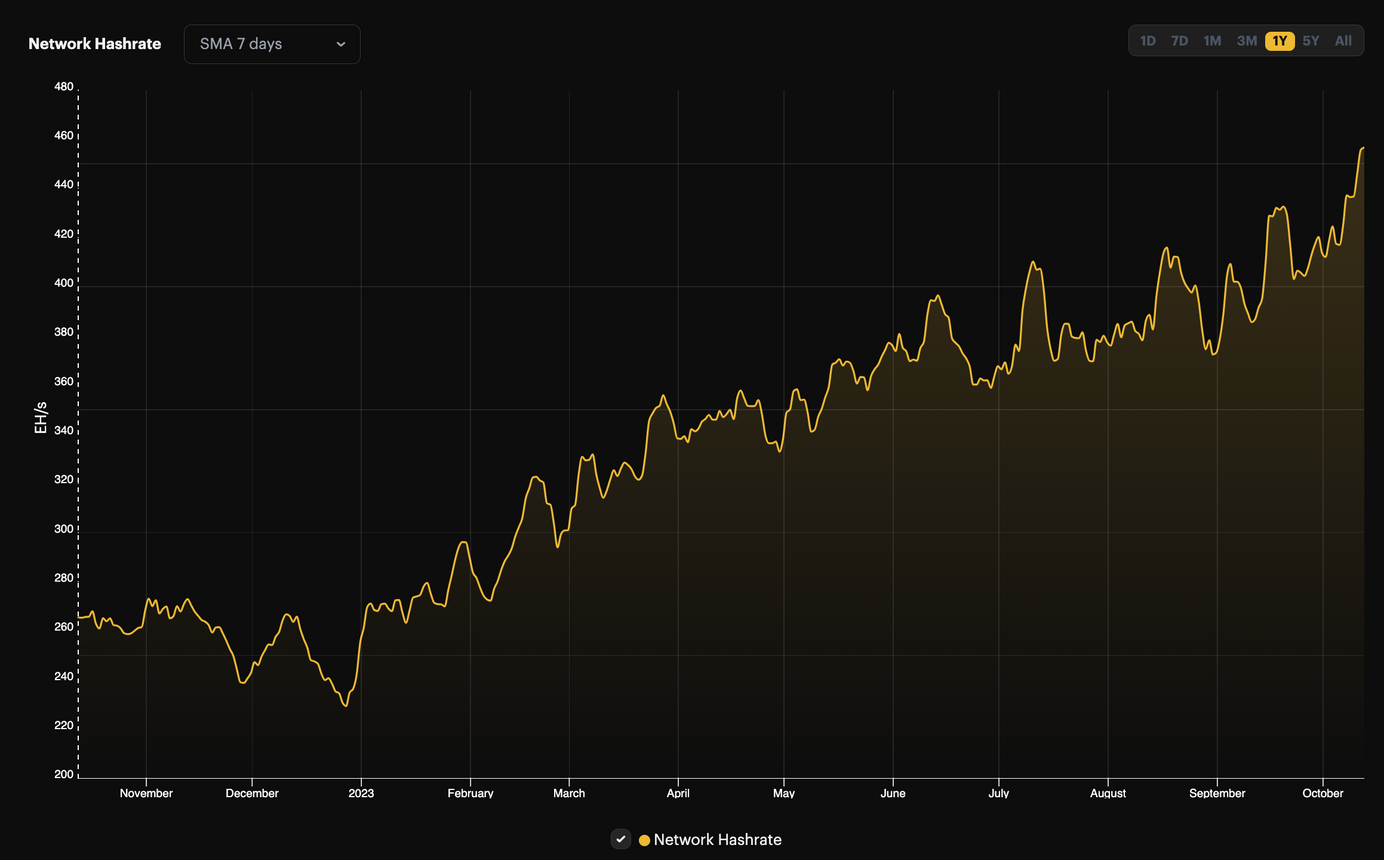 Hashrate Index Roundup (10/8/23)
An impending all-time high to BTC's difficulty threatens to push USD hashprice to all-time lows.
It's all-time high season, y'all – but not for the metrics that miners would like...
Today, Bitcoin's hashrate hit an all-time high on both the 7-day average and 30-day average: 440 EH/s and 426 EH/s, respectively.
These all-time highs top off a staggering week of growth where Bitcoin's 7-day average hashrate surged 7%, and it's 30-day average hashrate grew 2.6%. By contrast, month-over-month, Bitcoin's hashrate has grown 10% on the 7-day average and 7% on the 30-day average.
The all-time high for hashrate followed Bitcoin's difficulty hitting its own all-time high of 57.32 T on October 3rd after a 0.35% adjustment.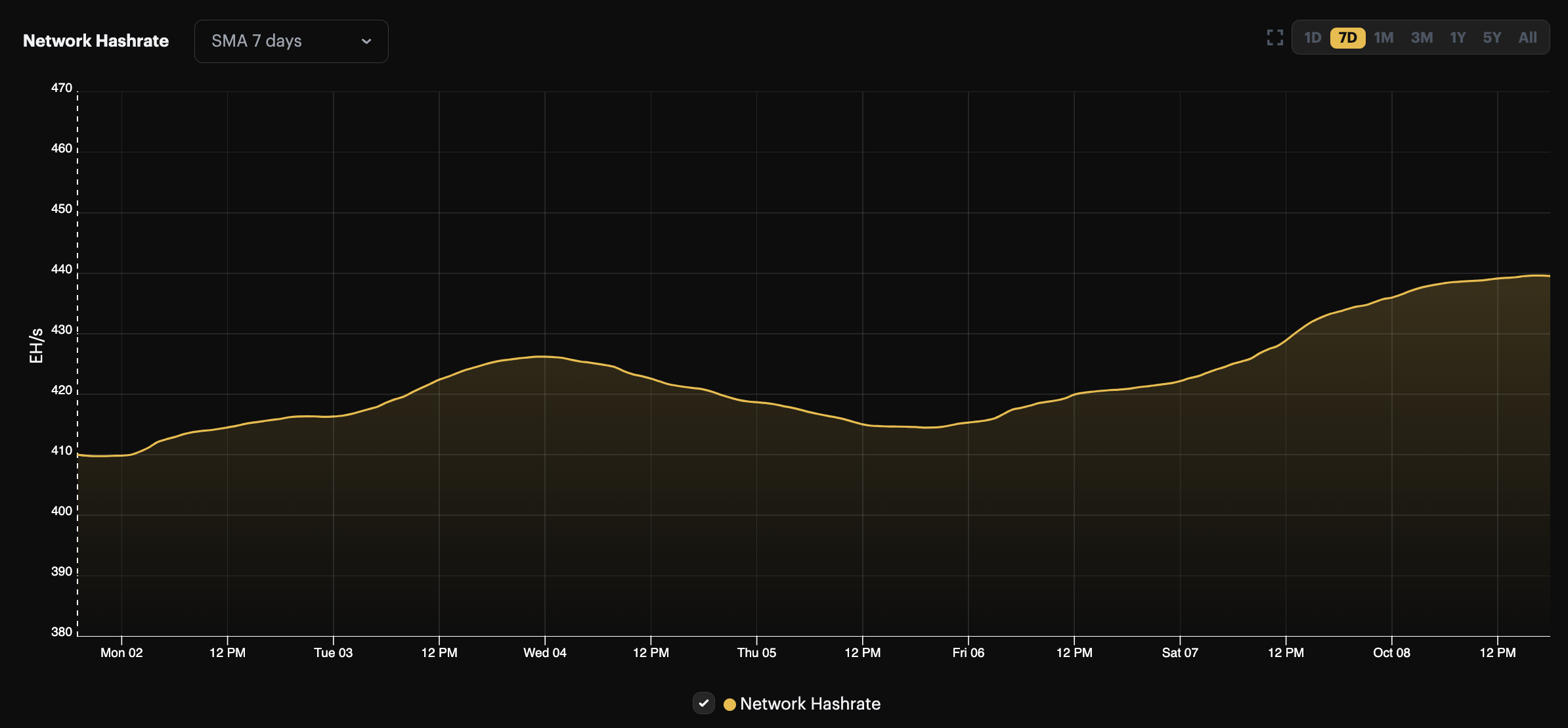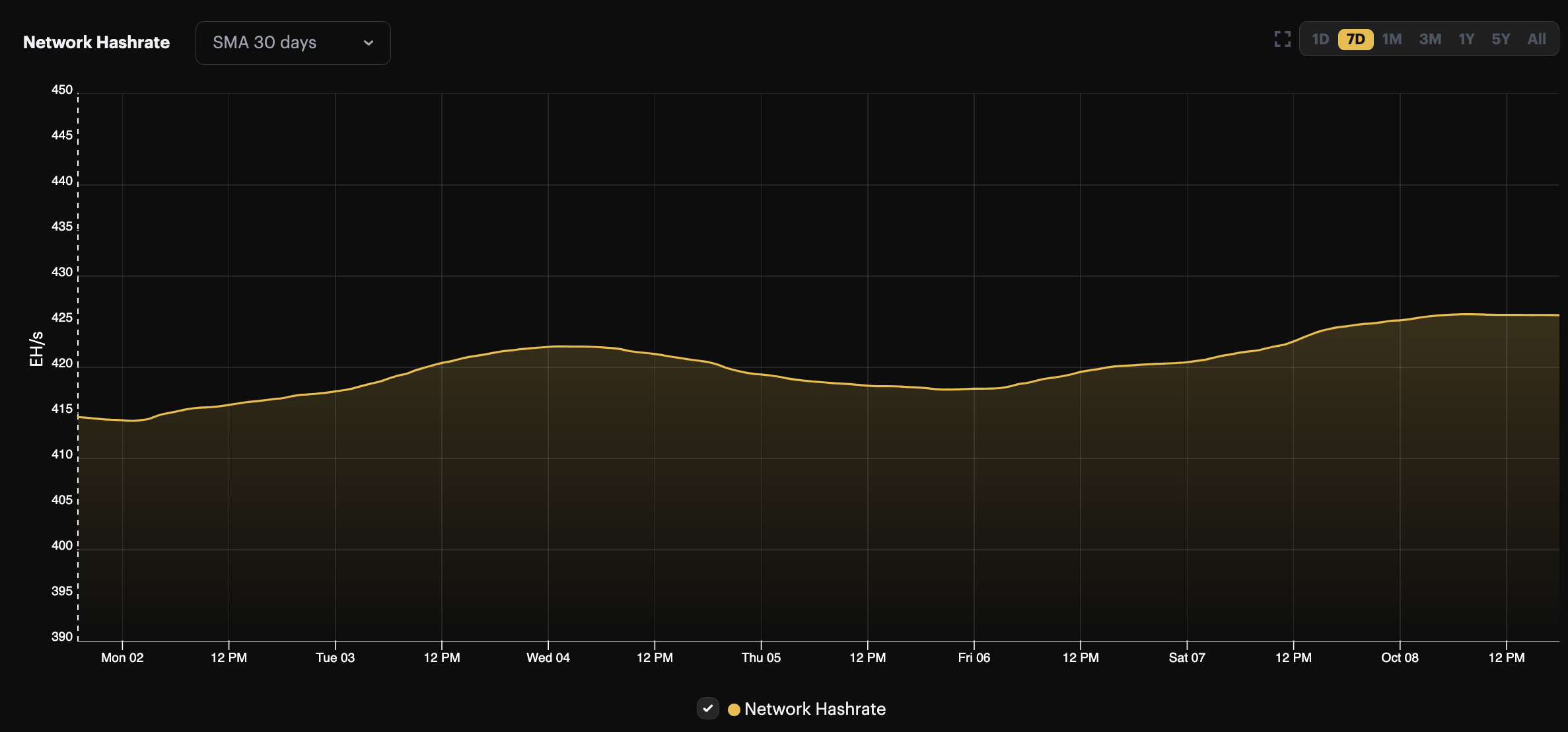 With this staggering growth in hashrate, blocks are coming in on average every 9 minutes and 33 seconds, which has us on track for another positive difficulty adjustment on October 16th. And this one is likely going to be a whopper, with our estimate currently projecting a 5% change.
The one consolation miners have is that Bitcoin's price has rallied 8% over the last month and is hovering just below $28,000, and hashprice is the better for it (even if only barely). Maybe that's cold comfort, but we'll take any silver lining we can find...
---
Sponsored by Luxor RFQ
The Antminer S21 is here, and Luxor's ASIC Trading Desk is accepting preorders for this model right now! If you'd like to place a preorder for the Antminer S21, please fill out this form. Secure your order for Bitmain's most efficient and powerful ASIC miner today!

---
Bitcoin Mining Market Update
Transaction fee volumes hit a month-over-month low at the start of the week, but they steadily climbed throughout the rest of the week. ASIC miner prices continue to fall as miner's face dwindling margins, uncertainty with the upcoming halving, and next-generation rigs like the Antminer S21. With hashrate surging significantly over the week, the rewards miners earned grew accordingly due to faster block times.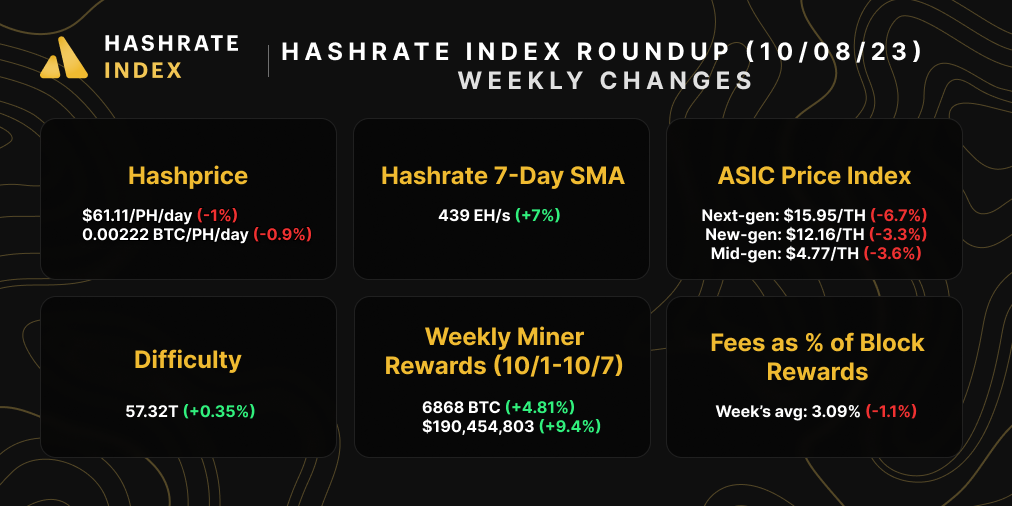 ---
Bitcoin Mining News
Here are last week's top headlines for Bitcoin mining news:
---
Bitcoin Mining Stocks Update
Bitcoin mining stocks were generally hammered last week. Our Crypto Mining Stock Index fell a precipitous 7% after last week's impressive 25.5% gain.
Weekly changes to Bitcoin mining stocks:
RIOT: $9.92 (-1.78%)
HUT: $1.03 (-2.12%)
BITF: $1.07 (-6.96%)
HIVE: $3.13(-3.83%)
MARA: $8.08 (-12.36%)
CLSK: $3.75 (-9.64%)
IREN: $3.46 (-11.51%)
WULF: $1.18 (-16.31%)
CIFR: $2.67 (+3.09%)
BTDR: $7.83 (-22.70%)
SDIG: $4.51 (-4.04%)
Have a great week, and Happy Hashing!
Hashrate Index Newsletter
Join the newsletter to receive the latest updates in your inbox.
---