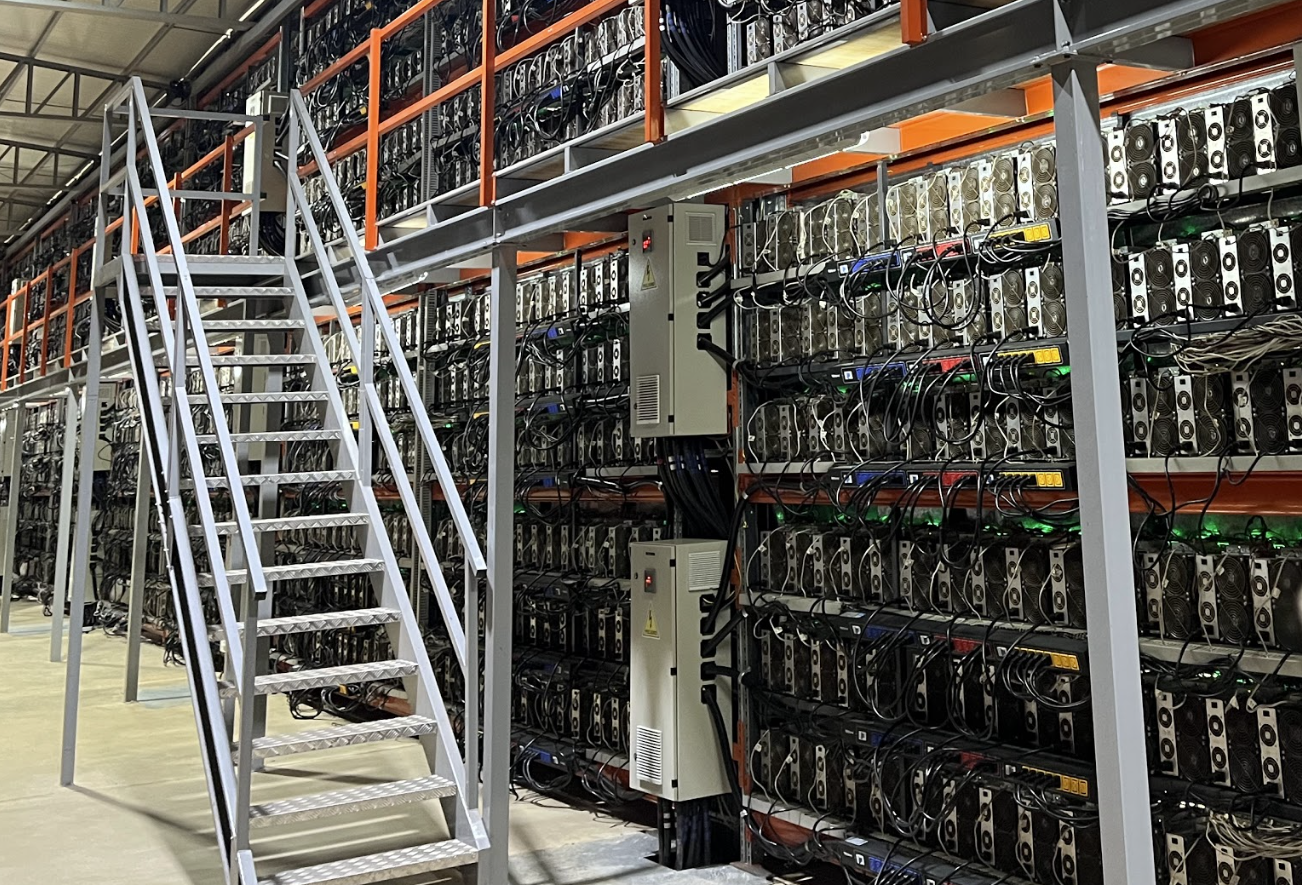 Bitcoin Mining Hosting Rates Ballooned in 2022. Will They Deflate in 2023?
Energy prices inflation jacked up bitcoin mining hosting costs in 2022. Rack space supply in 2023 could bring costs back down.
"Costs are going up" was the predominant theme in 2022 for Bitcoin miners, and this rings true for hosting rates as well.
The rise of hosting rates came on the back of energy price inflation, something that compressed mining margins in addition to the 77% drawdown in hashprice last year. Energy price inflation has pushed many miners to the brink of breakeven – or outright unprofitability.
This is a modified excerpt from our 2022 year-end report, which you can download below.
The chart below shows the break-even electricity price of mining with different machines, compared with the average industrial electricity price in the US. We see that, after increasing significantly in 2022, the average US industrial electricity price of $93 per MWh is now above the S19 Pro's $92 revenue per MWh. While most US miners have access to cheaper electricity than the average industrial rate, there are plenty of miners barely breaking even right now.
The current depressed state of mining economics appears even worse when we compare it to the market environment of late 2021. At that time, with hashprice inflated and much lower electricity prices, even running an S9 at the average US industrial electricity price was extremely profitable. This ancient machine produced a revenue of $175 per MWh, a number that has now shrunk to $28 per MWh.
Only miners operating the latest generation machines are cash flow positive at the average US industrial electricity price. The S19 XP has a revenue per MWh of $127, corresponding to an acceptable gross margin of 37% at an electricity price of $93 per MWh. Given their superior energy efficiency and the impaired state of mining margins, these machines command a significant premium in the ASIC market.
By the end of 2022, even miners with run-of-the-mill power prices who were running new-gen hardware were close to breakeven. The breakeven analysis below is based on $60/PH/day hashprice.
It's important to note that even though electricity prices have risen considerably in most regions globally, most miners still have access to significantly cheaper electricity than the average US industrial electricity rate of $93 per MWh. The average all-in electricity price in the industry may have been closer to $40 per MWh one year ago but has likely crawled up toward $50-60 per MWh now.
Hosting rates rise in 2022
With energy prices surging in 2022, hosting costs ballooned as well.
Before 2022's energy price inflation, a reasonable hosting contract might offer power prices at $0.05-$0.06/kWh. Now, it's not uncommon to see $0.08-0.09/kWh, and many hosting contracts are switching from the standard 'all-in' hosting terms to profit/revenue sharing models. Anything below $0.075/kWh is considered  "a steal" given market conditions.
In 2021, plenty of miners and hosting providers failed to lock in fixed power purchasing agreements, or they didn't fully understand the variable rates in their contracts. These oversights spelled disaster for certain firms, like Compute North, which filed for bankruptcy in September after power rate hikes put their hosting revenue in the red. Compute North's hosting contracts disallowed it from passing the raised cost on to its clients. Others did pass the buck on to their clients, like Core Scientific, which raised its hosting rates as high as $0.10/kWh (this didn't save the company from bankruptcy, but more on that later in chapter 4).
Per analysis of hosting rates from Luxor's ASIC Trading Desk and Hashbranch, the rates for the majority of hosting providers put miners at breakeven thresholds or underwater for even new-gen machines like the S19j Pro (100 TH/s). Admittedly, this dataset is not comprehensive and the rates are more geared toward small-to-mid-sized operations, but the prices are in line with private rates that Luxor's business team has observed. Below this map, you can see that hosting rates in Canada don't fare much better.
Will Bitcoin mining hosting rates fall in 2023?
Hosting as a service expanded substantially in North America in 2021 and 2022. Despite the adverse market conditions, we expect hosting services to expand further in 2023 as self-mining companies who lack the capital to fill a facility with their own rigs turn to hosting services to fill up the space. We expect an increase in available rack space as existing hosts roll out additional capacity as well.
Some good news for miners in the face of 2022's rising hosting costs: we anticipate that these costs will fall in 2023 as a result of the expansion in capacity discussed above.
Hashrate Index Newsletter
Join the newsletter to receive the latest updates in your inbox.
---