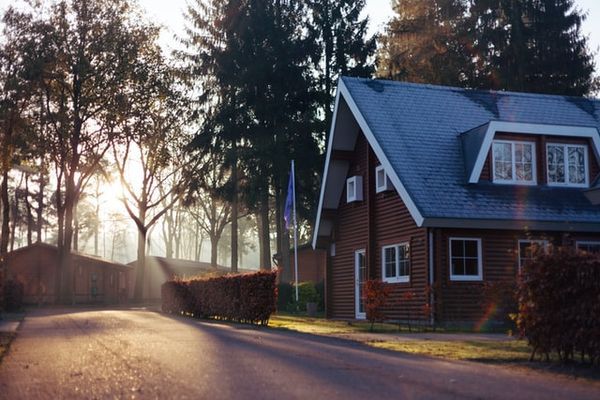 Bitcoin Home Mining Guide: Everything You Need to Know to Start Mining Bitcoin at Home
If you're interested in mining bitcoin at home, here are some things you'll want to consider before taking the plunge.
Mining bitcoin at home is en vogue once again. With hashprice high and climbing and ASICs freely circulating following China's mining ban, it's a ripe time to begin mining bitcoin at home.
Traditional bitcoiner wisdom has it that you're better off buying bitcoin than mining. In our opinion, it's not that simple; depending on your home power costs, the cost of your hardware, and your commitment to mining, mining at home (under current network conditions) can be a profitable endeavor.
This will no doubt change in the future as competition ramps up in 2022 and when/if another bear market hits. But nonetheless, if you're interested in home mining, here are some things you'll want to consider before taking the plunge.
How Do I Buy a Bitcoin Miner?
First you've got to get your hands on a miner, obviously. The options for retail to purchase rigs through the resale market has drastically improved since the last market cycle.
One of the more popular marketplaces is Kaboomracks. Its Telegram channel posts daily listings of bulk and individual orders for anything from GPUs to the latest generation ASICs. If you're looking for GPUs to altcoin mine, that's a much easier get, though chip shortages have squeezed supply recently, so marketplaces like Kaboomracks could be a good backup if you can't find any on Amazon, eBay, or the like.
If you're buying an ASIC, be sure to cross-check its price on Hashrate Index's Rig Index to make sure you're getting a good deal!
Managing Power and Evaluating Electrical Costs
Before you get the machine, you'll want to make sure your house is equipped to handle it--and that your electricity costs won't nuke your revenues, of course.
If you're not sure how much your power provider charges you for electricity (you can usually check on your electric company's website if you have a web account with them), you can also reference electricity indices like these.
Another thing you'll want to check before you buy: if you have enough outlets with the proper voltage. Most developed countries use a 220-240 volt standard (like Japan, most of Europe, and Australia, for example), but the United State's outlets are only optimized for roughly 120 volts. You can run older generation rigs like the S9 on 120 volts, but you can't run mid-gen and new-gen rigs like the S17 and S19 on these outlets. For newer models, you must have 240v outlets. So if you're buying newer machines in the US, you'd want to have an electrician come and upgrade as many outlets as you need before purchasing. Alternatively, most all clothes dryers utilize 240v, so you could use these outlets if you didn't want to convert. And if you got creative enough, maybe you could even repurpose the heat from the miner to dry the clothes...
Once you have the rig in hand, you'll be ready to go if you've taken care of the above. But what happens if the AC cord that comes with it won't reach the outlet(s) you have in mind? You can use an extension cord for this, but you'll want to make sure that it supports your machine's wattage or else the cord will overheat and melt. These are easy to come by for an S9, where you can go to Lowes or Home Depot and get a 1350w cord, but might be harder to track down for a newer machine like the S19, which draws 3250w.
Heat and Noise Management
Bitcoin miners are loud. They also produce hella heat, so figuring out a way to manage both the noise and heat output of these devices is paramount.
Firmware like Braiins OS is great for noise management as it dampens the racket produced by a rig's fans, but this only goes so far and is only available for the S9 currently (though Braiins just opened its beta for the S19).
Home miners have gotten creative with how to tackle this problem, and one of the most popular options to deal with heat and sound in a one-to-punch is to create an enclosure for the miner. Some use custom-fit boxes while others use coolers. If you decide to go this route, you'll want to make sure there's proper airflow, or else you risk overheating your machine. Typically, miners will air cool their machines with A/C and/or fans positioned around the rigs (or, in the case of enclosures, hooked up to exhaust pipes connected to the enclosure to pipe out the heat).
Other, more ambitious miners opt to immersion cool their rigs by placing them in mineral oil. With this approach, you don't need to run the fans at all, and miners who run immersion sets can see a massive increase in hashrate output from this because the immersing keeps the rig's chip temperature very low. This option is highly capital and labor intensive, however, and could be hazardous if not done correctly (the oil can catch fire, for example, if not circulated properly).
How Do I Mine Bitcoin With a Mining Pool?
Once you have your rig set up, you can hook it up to Luxor's mining pool to put it to work!
After you ascertain your machine's IP address (you can check it on your account for your internet provider or use an IP scanner), you can enter this IP into your internet browser's URL field to access a GUI for managing your machine. To point your machine towards Luxor, you first need to create a Luxor account (you can sign up here). Then, you can get an address for one of Luxor's stratums, which you'll need to point the machine to our pool, by setting up a new worker on your account's homepage. Once you have this stratum, just plug it into the appropriate field on your machine's dashboard.
Hashrate Index Newsletter
Join the newsletter to receive the latest updates in your inbox.
---