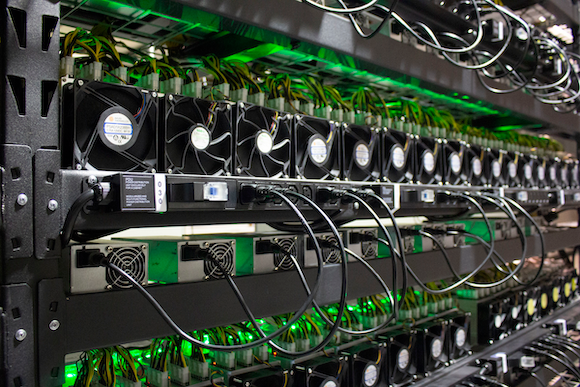 2020 Bitcoin Mining Recap
In this post, we reflect on the biggest developments for bitcoin mining in 2020.
January
Jan-16: The Uzbekistan government outlines a plan to create a national mining pool
Jan-21: A partner of Coinmint filed to dissolve the company after disputes with their fellow partner over the direction of the company
Jan-27: Iran grants over 1,000 mining licenses
February
Feb-19: Layer1 estimates they will have 30% of the network hashrate by end of 2021
Feb-27: Bitmain releases the Antminer S19 series
Feb-28: Coronavirus outbreak delays ASIC shipments coming from China
March
Mar-5: Greenidge, an New York power plant makes national news for mining 5.5 BTC/day
Mar-12: Wes Fulford, Bitfarms' CEO leaves the company
Mar-17: Blockware releases mining report
Mar-23: Antminer S19 Pro and S19 prices announced
Mar-26: Network difficulty fell by 15.95%, the second-largest decline in history
Mar-27: Digital Farms shuts down its mining operation
Mar-30: HIVE acquires a 30 MW mining facility from Cryptologic
Mar-31: Braiins launches BOS+ firmware
April
Apr-1: Binance launches a mining pool
Apr-8: Ultra Mining Gets Shut Down by Texas Regulators
Apr-9: Bytepool shuts down
Apr-17: ASICseer issues a cease and desist order to Scott Offord
Apr-17: MicroBT launches Whatsminer M30S++ and WhatsMiner M30S+
Apr-20: Artcos Capital and Blockware close first public sale and leaseback transaction for ASIC financing
Apr-25: Ebang files for IPO with the SEC
Apr-28: Northern Data acquires data center specialist Kelvin Emtech Group
Apr-30: Kazakhstan legalizes crypto mining
May
May-4: Iran issues mining license to iMiner
May-5: Reports start coming out of the high Bitmain S17 failure rate
May-6: VBit raises a seed funding round led by Golden Age
May-7: Cambridge builds an interactive Bitcoin mining map
May-11: Block reward is reduced from 12.5 to 6.25 BTC
May-13: Lubian pool shows up on block explorers with ~5% of the network hashrate
May-13: Hyperblock shuts down
May-14: TSMC announces plan for Arizona facility
May-15: FTX launches Network Difficulty based futures
May-19: Coinmetrics puts out Nonce Analysis for S9 usage
May-19: Coinmint dissolution court order is issued during shareholder legal battle
May-21: Iranian President calls for national crypto mining strategy
May-25: Hydro season begins in Sichuan, China
May-26: Bitfury announced a new investment vehicle for accredited investors
June
Jun 1: SMIC, the chip supplier for Canaan announces it's going public
Jun-1: Leo Zhang launches Anicca Research
Jun-3: Poolin partners with BlockFi for financial products
Jun-4: Canaan releases new Avalon 1146, 1146 PRO and 1166 series
Jun-10: Micree halts shipment of Bitmain's Shenzhen line in management battle
Jun-10: Hut 8 issues overnight marketed public offering of units
Jun-15: Kyrgyzstan announces plan to legalize mining
Jun-19: Lancium announced a deal with, MP2 Energy a subsidiary of Shell
Jun-22: Micree offers share buyback to Jihan at a \$4bn valuation
Jun-26: Core Scientific purchases 17,595 S19s
Jun-26: Ebang gets listed on Nasdaq
July
Jul-6: Iran announced that miners must register with the state
Jul-7: Flooding begins in Sichuan threatening the Three Gorges Dam and damaging mining farms
Jul-17: Luxor launches mining data website, Hashrate Index
Jul-20: Taproot begins moving forward
Jul-22: Kraken launches new statistical model to estimate hashrate
Jul-25: 10,000 Antminers go missing in Inner Mongolia during Bitmain power struggle
August
Aug-1: Layer1 became the first operational Controllable Load Resource as ruled by the Ercot
Aug-4: Texas regulators move forward With plan to reduce oilfield flaring
Aug-5: Bitmain delays June/July orders until September/October.
Aug-9: Shell partners with Asperitas to create liquid immersion solutions
Aug 10: TSMC assigns Bitmain as one of their customers to receive the new 5nm chips
Aug 10: Kyrgyzstan proposes 15% tax on bitcoin mining
Aug-14: Lancium sues Layer1 for patent infringement
Aug-14: International BD lead, Thomas Heller leaves F2Pool and joins Hashr8
Aug-17: Canaan releases Avalon A1166 Pro
Aug-18: DMG releases Mine Manager software
Aug-24: ASIC manufacturer, StrongU launches a new Bitcoin ASIC.
Aug-24: The Government of China's Inner Mongolia canceled preferential electricity rates to miners
Aug-27: DCG unveils new mining subsidiary
Aug-28: Equinor partners with Crusoe to reduce flaring
Aug-28: Yang Zuoxing has stepped down from chairman at MicroBT
Aug-29: Babel Finance loans for mining equipment with with Hash Times and Hengjia Group
September
Sep-2: Kazakhstan's Government said to invest \$715mm into mining over the next 3 years
Sep-8: Bitmain sues Poolin over non-competes
Sep-17: Core Scientific and Bitmain partner on Antminer repair center
Sep-21: Blockfills finances rigs for Bitfarms
Sep-21: Canaan launches the Avalon 1246
Sep-23: Venezuelan Government announces plans for a national mining pool
Sep-25: MicroBT sets up a facility in South East Asia
October
Oct-6: Galaxy Digital launches mining arm and is joined by Amanda Fabiano previously at Fidelity
Oct-7: Core Scientific and Luxor Mine Bitcoin For Congress be forced to join
Oct-7: Argo entered into a LOI to acquire GPU.one's Quebec facilities
Oct-8: Upstream Data launches their own fabrication facility
Oct-12: Hashr8 launches the AirBnB of Colocations, Compass
Oct-13: Marathon formed a JV with Beowulf Energy to secure 105MW of power
Oct-20: DOCTORMiner launched the first South American Mining Pool in partnership with Luxor
Oct-26: Bitfarms announcing an MOU for 200 megawatts in South America
Oct-29: Iran created a new law that will require miners to sell their Bitcoin to the Central Bank
Oct-29: Blockseer (DMG Blockchain) launched a OFAC-compliant mining pool
Oct-29: Rainy season in Sichuan, China ends
November
Nov-5: Celsius Network finances machines for Argo hosted with Core Scientific
Nov-7: Bitmain releases new rack-style miners called AntRack
Nov-10: TSMC, approved an investment to set up a wholly-owned subsidiary in Arizona
Nov-15: Pools signal support for Taproot
Nov-18: Okex mining pool dropped out of the top 10 mining pools after suspending withdrawals
Nov-23: Hive Blockchain entered into an MOU to buy GPU.one's 50MW facility in New Brunswick
Nov-24: Bitmain reveals S19j and S19jPro series at the Matrixport mining conference
Nov-24: GAM releases Gas-to-Hash calculator
December
Dec-1: BOS+ releases support for S17+, T17, and T17+
Dec-3: Titan launches new mining pool
Dec-4: Riot files \$200mm shelf offering
Dec-8: Square crypto launches mining initiative.
Dec-9: Bitfury to sell at least part of Its 38% stake in Hut 8
Dec-14: Riot partners with Lancium and Enigma in new facility
Dec-14: Arctos Capital announced a new \$6.5mm financing deal for Bitfury
Dec-15: Alex Liegl, CEO and Founder of Layer1 resigns from company.
Dec-21: Bitmain splits its entities between Micree and Jihan
Dec-28: Marathon enters into a contract with Bitmain to purchase 70,000 S19s
Dec-29: Distributed Ledger acquires Crypto Mining Tools
Dec-30: Argo joins Luxor's investment round
Hashrate Index Newsletter
Join the newsletter to receive the latest updates in your inbox.
---