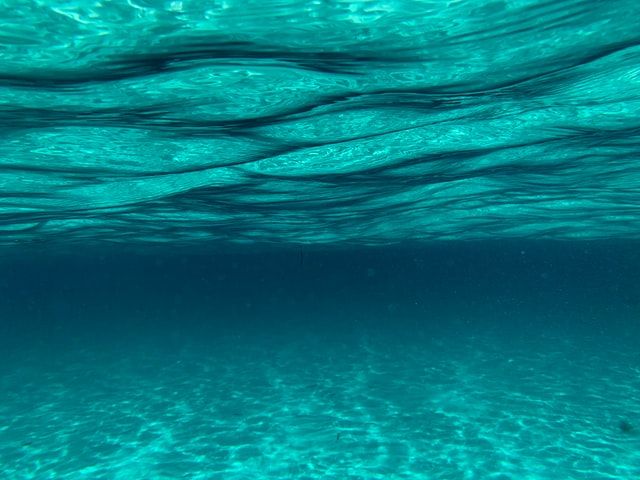 What Is Immersion ASIC Cooling? An Intro to Immersion Bitcoin Mining
What does ASIC immersion cooling cost and how can bitcoin mining ASICs benefit from immersion cooling?
As the bitcoin mining industry heads into the second half of 2022, with price movement undoubtedly bearish and hashprice hovering just above $0.12/Th/day, small and large miners alike are starting to feel the heat.  
At this stage in Bitcoin's hardware manufacturing industry, miners can not simply purchase new machines and expect big efficiency boosts compared to older models. Couple this with the fact that the current macroeconomic environment is signaling a global recession and hashrate is steadily increasing, mining operators must utilize new methods to maximize efficiencies.
So what are miners doing to maximize their operational efficiency?
Well, one of the main trends of 2021 and 2022 has been the rise of immersion mining. This article delves into what immersion cooling is for bitcoin mining, the advantages and disadvantages of immersion cooling, who employs immersion cooling systems, and what the future may hold for ASIC immersion cooling.
What is ASIC Immersion Cooling?
In an ASIC immersion cooling system, parts of a Bitcoin mining machine (usually, the hashboards) are submerged in a dielectric coolant in an effort to keep ASIC chip temperatures cool to increase the power efficiency and longevity of the machine. Traditionally, miners "air cool" machines by regulating their miners with ventilation fans and specialized HVAC systems in an effort to keep chip temperatures low.
This dielectric coolant is an engineered fluid that has a fair amount of thermal conductivity and zero electrical conductivity. The main premise of using it is that since the fluid has a greater heat transfer capacity than air, it will cool the hashboards quicker. Mining operations utilizing immersion systems are primarily focused on an optimal flow rate of fluid going over the hashboards to ensure chip temperature remains low.
Advantages of ASIC Immersion Cooling
Immersion mining proponents explain that some of the benefits of deploying these systems include:
Noise Reduction: A single air-cooled machine typically hums away at a fever pitch of 70-85 decibels but immersing a machine in dielectric fluid eliminates a substantial amount of the noise. This can be a much-needed positive for a home miner that lives with a significant other or larger operations with residential areas close by.
Improved Machine Performance: Immersing allows miners to overlock ASICs to generate a higher overall hashrate while chips maintain an appropriate temperature since the thermal conductivity of the liquid improves heat dissipation. Removing the fans also improves energy efficiency as fans draw power from the machine in an air-cooled system that would otherwise be used to produce hashes.
Longer Machine Life: Since the coolant allows for machines to hash at an optimal temperature with little deviation if the setup is done properly, the ASIC's life is prolonged. Along with this, in an air-cooled system, air particles may build up on the chips degrading machine performance over time. An immersion system eliminates this worry as the hashboards are not exposed to the open air.

How Much Does ASIC Immersion Cooling Cost? Cost and disadvantages of Immersion Mining
Though an immersion mining system has various advantages the setup is not appropriate for all operations as it has a higher initial capital investment cost and requires greater expertise compared to air-cooled operations.
Miners deploying immersion systems must front the same costs as an equivalent air cooled operation coupled with components such as specialized tanks, dielectric coolant, heat exchangers, pumps, sensors and more. Depending on location and size the upfront capital cost may yield a sensible payback period for miners.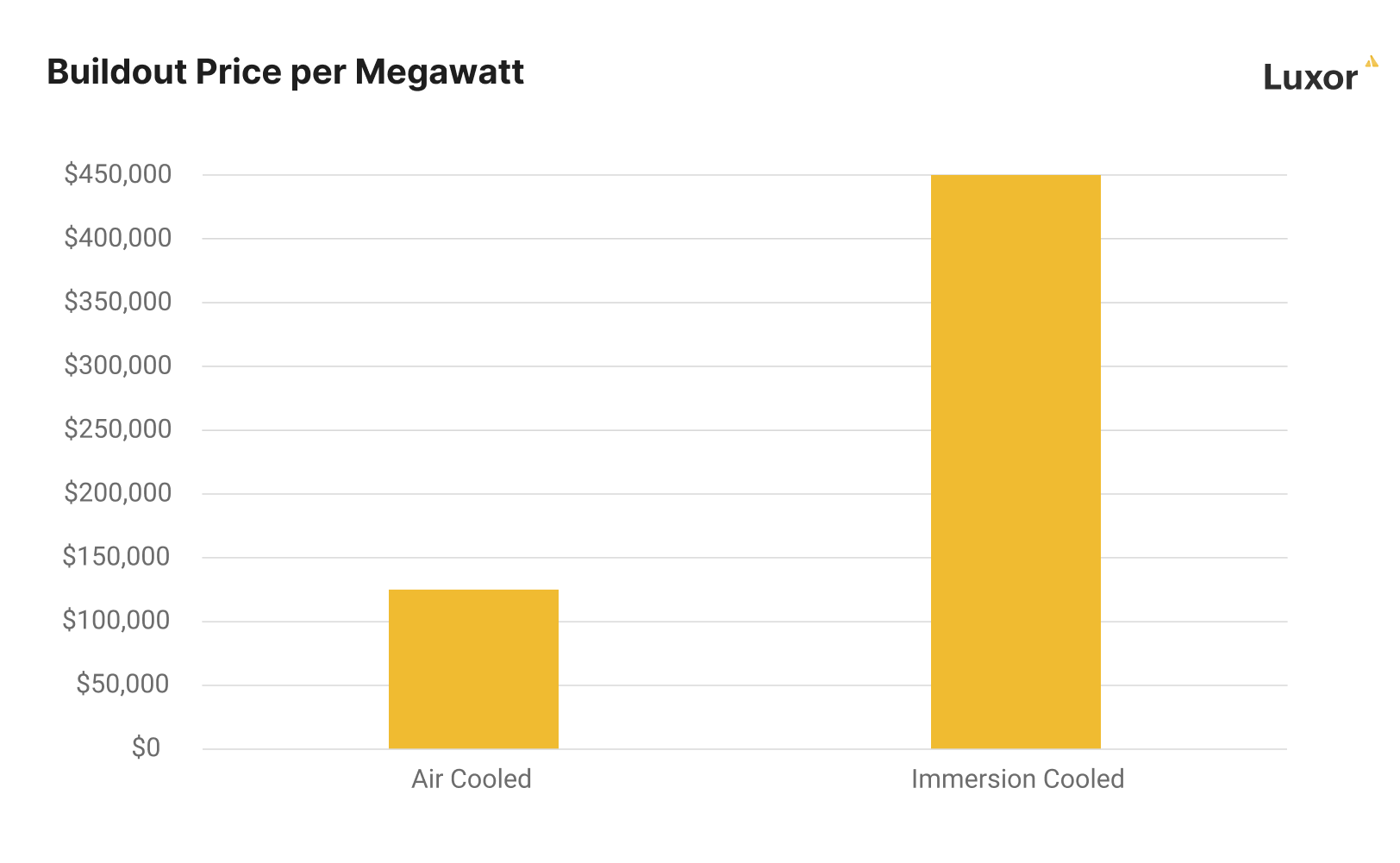 What Bitcoin Miners Are Using ASIC Immersion Cooling?
Many large publicly listed miners have made huge investments into immersion:
Argo Blockchain: Plans to deploy 200MW of immersion systems at their Helios facility which is specifically designed to house immersion setups.
RIOT Blockchain: The company's Whinstone facility has 200MW of machines either running in an immersed system or planning to be. Also recently announced a massive 1GW facility in Navarro Country, Texas with plans to deploy some immersion systems there.
CleanSpark: Publicly disclosed plans in late December 2021 that they were working on a 20MW immersion facility in Norcross, Georgia.
Home miners have also begun to take the dive into ASIC immersion. Some have been incredibly creative with immersion setups and have even connected HVAC systems and pool heating systems to their immersion setups.
Numerous Telegram communities have also taken a focus on home mining including Immersion Cooling Technology Talk and Home Mining Wizards.
Is ASIC Immersion Cooling the Future of Bitcoin Mining
As mentioned above, prior to investing in an ASIC immersion cooling system, miners must weigh if the perceived benefits outweigh the additional setup costs.
Operations in climates with dry desert air such as Texas and Dubai have a greater incentive to implement immersion systems in order to prevent air and dust particles from hampering miners. Conversely, Genesis located in Northern Sweden has the advantage of mining in a cooler climate, creating less of a concern regarding air quality and filtration.

As bitcoin mining and the energy sector continue to merge the dielectric fluid market may begin to see entrants from large petrochemical companies such as Exxon and others. These companies are perfectly positioned to produce these engineered fluids, and with Exxon already having ties to flare gas mining operations, we likely haven't seen the full extent of their involvement in the Bitcoin mining industry.
Hashrate Index Newsletter
Join the newsletter to receive the latest updates in your inbox.
---