Make Cloud Mining Illegal Again
Happy 26-days-to-halving morning everyone. The halving is approaching quicker than expected as Network Hashrate has once again been increasing.
Hashprice had a strong two-week performance. We saw some hashrate bounce from BCH and BSV to BTC. But the change in hashrate between chains didn't affect the value of hashrate. That is why it is so important to understand that ASICs produce SHA-256 compute power not a specific coin. The value of SHA-256 is based on multiple market dynamics beyond Bitcoin. Even if you are a Bitcoin Maximalist if you want to accurately forecast you need to base it on SHA-256.
If you think your friends/colleagues would like this update you can share it here:
---
Product Update
We have launched the public beta of our new & improved mining platform.
It includes a better user dashboard, global worker search, in-app product feedback, updated wallet payout interval & thresholds and CSV Exports.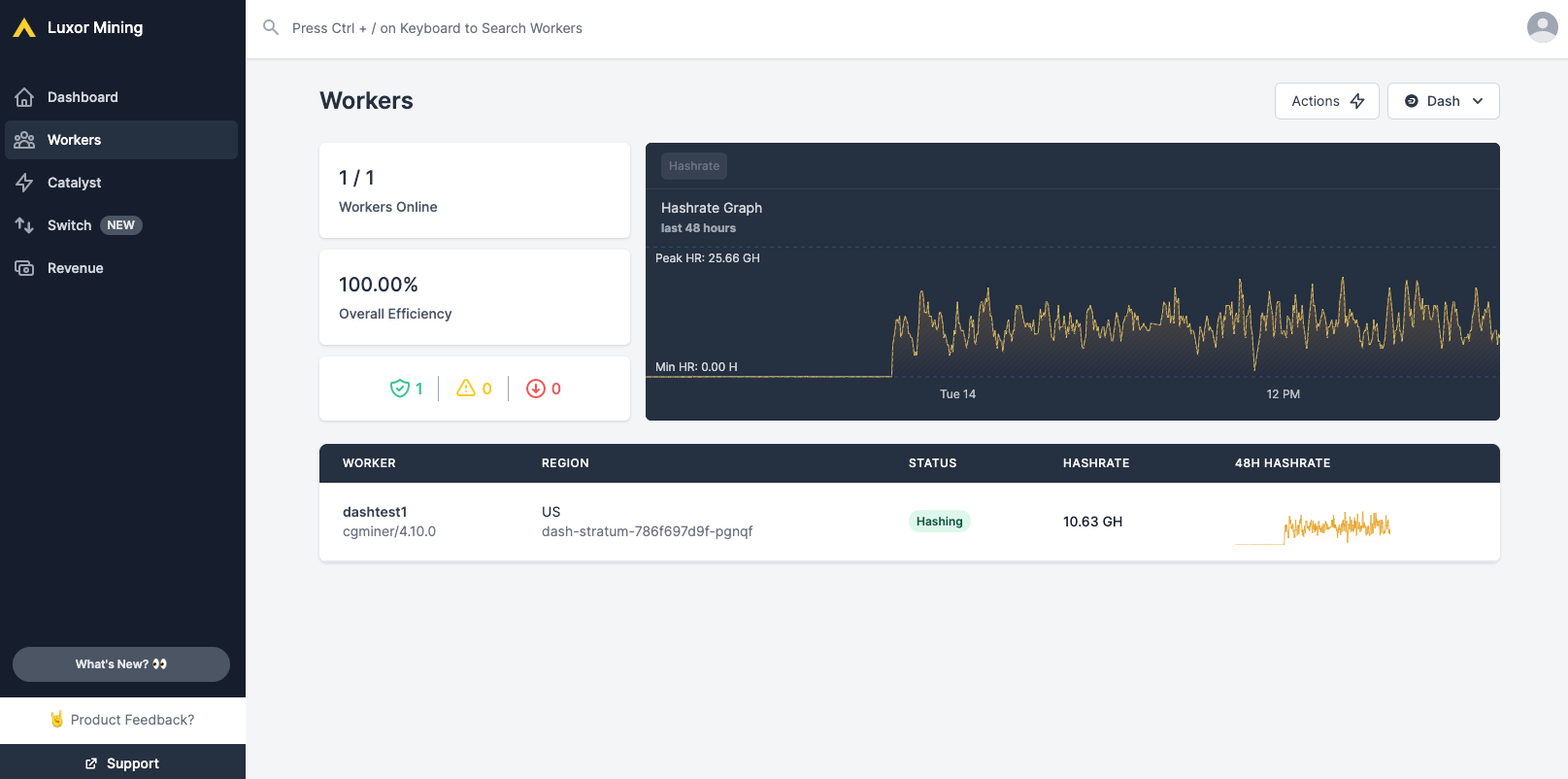 If you want to try it out yourself, go to https://beta.luxor.tech. There is a lot left to build in this beta release, but we couldn't wait to share what we've been working on the past few weeks. Happy hashing!
---
Trading Update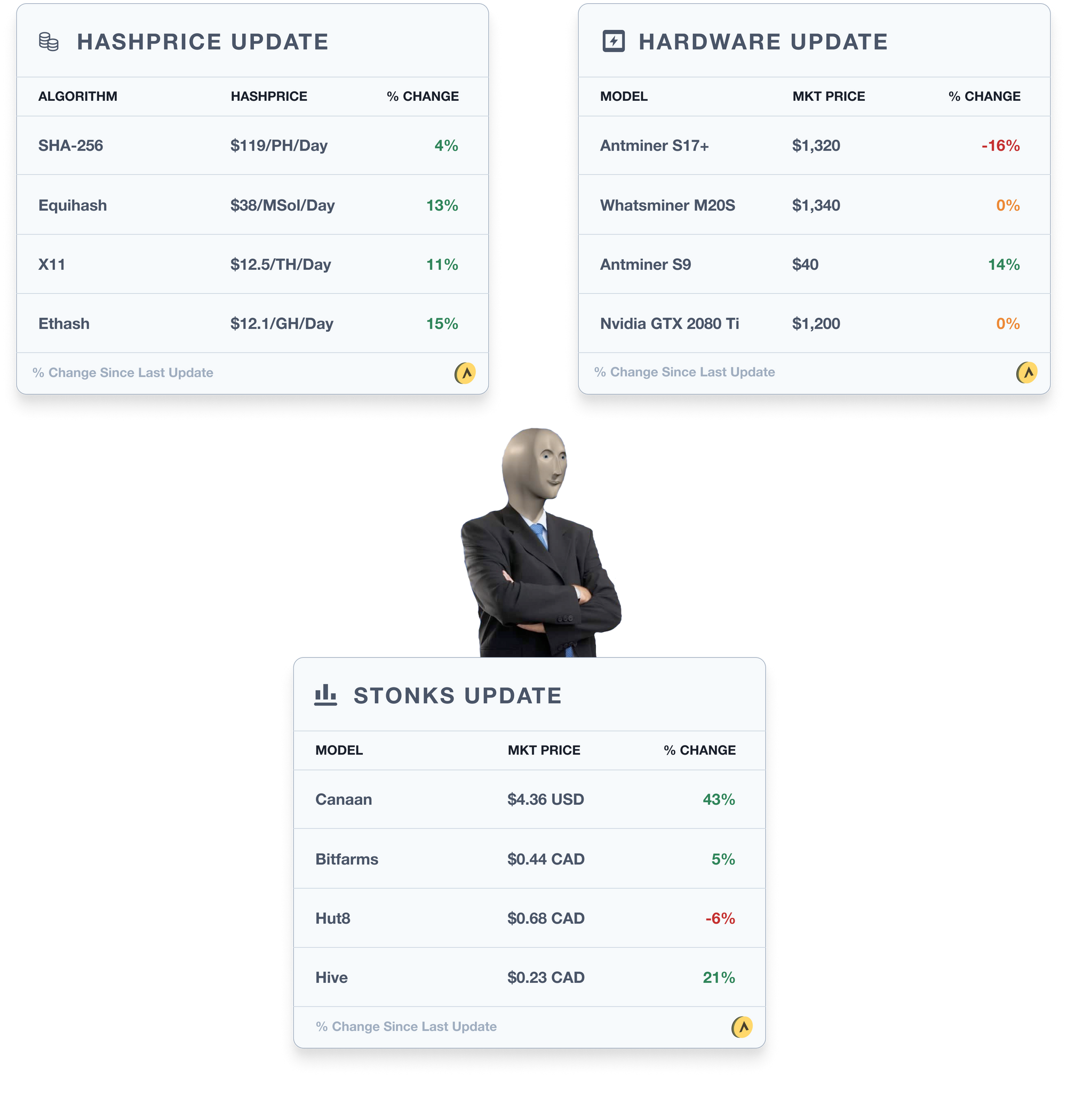 Commentary
Not to shill shitcoins but wow did shitcoin hashprices have a good couple weeks. Ethash (ETH, ETC) led the way with a 15% climb, followed by Equihash (ZCash, Horizen) and X11 (Dash). In late 2018 and early 2019 we saw an explosion of altcoin mining rigs but since then it has been pretty quiet. The miners that got in early have seen great ROI as new machines coming online have been much rarer than SHA-256….
Bitmain has reduced the prices of its S17+ to compete with the M20s and get ready for the launch of the S19. Speaking of the S19 there is still no firm launch date available, while Whatsminer's M30s is full steam ahead. Will Whatsminer take 2020?
Canaan reported earnings on the 13th, recording an operational loss in Q4 of $115mm, compared to $11mm in the same period last year. This comes despite a 47% increase in the computing power sold (up from 7.2 EH/s to 10.5 EH/s), highlighting a decline in profitability per TH.
---
Mining News
A few updates the past couple of weeks in the world of mining:
There is a live webinar hosted by CMG Thursday morning, which will cover the halving, regulation and financialization of hashrate. Can register here. We are also co-hosting a live happy hour with Bitcoin Magazine Thursday night at 8:30pm EST. We will cover everything from cloud mining to China centralization risk. Rules include taking a drink every time someone mentions ROI or shills an altcoin. (Twitter)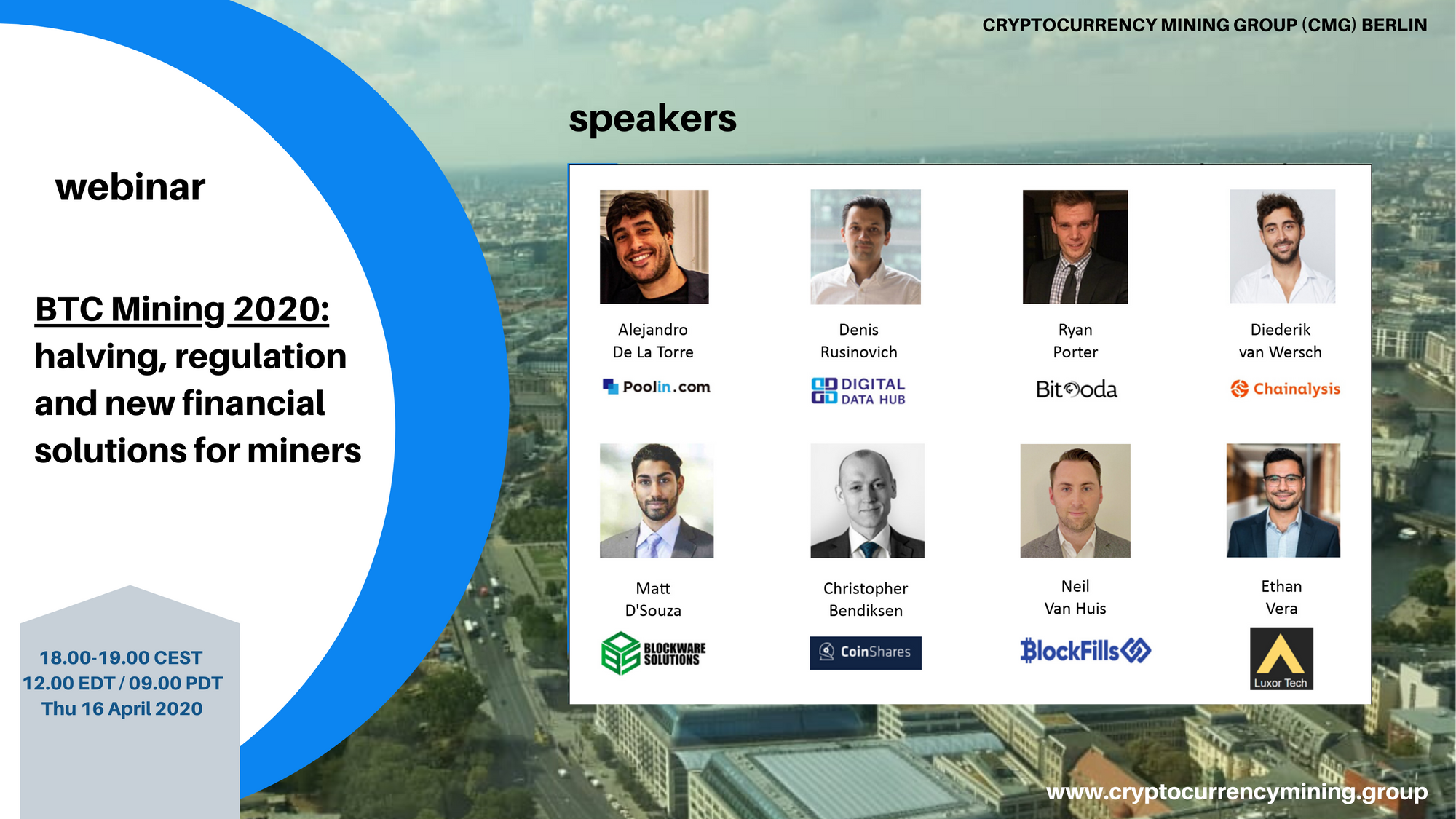 ---
Mining Educational Content
Hashrate is an asset that usually experiences backwardation, i.e. it's expected future value is lower than the spot price.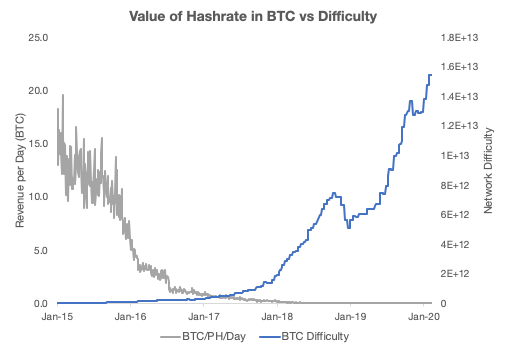 We were curious about why this is the case, what other assets trade like this and what it means for potential financial instruments built on hashrate. So we did a deep dive.
Check it out here:
---
About Luxor
Luxor is a Seattle-based mining pool which supports multiple cryptocurrencies. Luxor currently supports the following cryptocurrency networks – Bitcoin, Zcash, Monero, Horizen, Decred, Sia, LBRY, Komodo, Pirate and Sia Prime.
We also operate a product called Catalyst that allows users of altcoin mining pools to receive payments in Bitcoin.
We can be found on Twitter or Discord.
---
Footnotes
* SHA-256 Hashprice based on weighted average of BTC, BCH, BSV, & DGB from whattomine
* Equihash Hashprice based on weighted average of ZEC, ZEN, ARRR, & KMD from whattomine
* Scrypt Hashprice based on weighted average of Litecoin, Dogecoin, & DGB (Scrypt) from whattomine
* Ethash Hashprice based on weighted average of ETH & ETC from whattomine
* S9 Prices from Kaboom Racks, M20s from MicroBT, S17+ from Bitmain, & Nvidia prices from Nvidia
Hashrate Index Newsletter
Join the newsletter to receive the latest updates in your inbox.
---