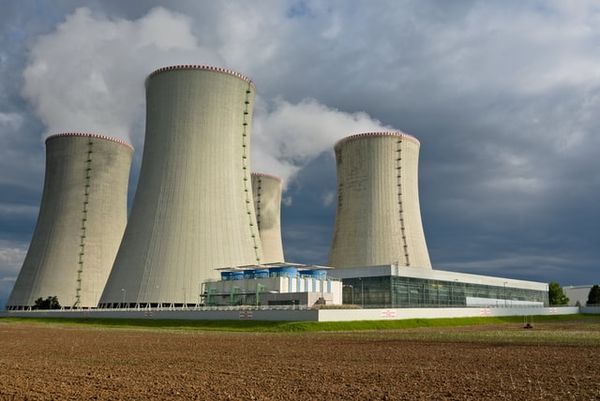 Luxor Mining Taps Nuclear Energy Team Lead for Bitcoin Mining Role
Our newest team member will be instrumental for Luxor to work directly with energy companies in the nuclear and oil and gas sectors.
Luxor Technologies, a full-stack Bitcoin and cryptocurrency software and services company, is excited to announce that Aaron Foster has joined the team and will be focused on building up the Nuclear-powered side of the industry and the Canadian market. Aaron will work on growing Luxor's Bitcoin mining pool, ASIC brokerage, and hashrate consulting businesses.
Starting in 2018, Aaron was an integral part of Ontario Power Generation's Nuclear Project Management Team. At Ontario Power Generation, Aaron was part of a specialized project team responsible for the planning and execution of the Darlington Nuclear's Refurbishment Program for Units 2 and 3. This integrated team, along with its partners, executed the world's first successful CANDU reactor refurbishment.
"Aaron's experience in nuclear energy and oil and gas will give us the expertise we need to improve our services for existing and new clients. We are expanding our efforts by working directly with energy companies, allowing them to utilize excess energy to mine Bitcoin." Luxor VP of Business Development Alex Brammer said.
Prior to joining Ontario Power Generation, Aaron spent 2 years with General Electric where he was responsible for General Electric's Power Conversion large motor business. GE's Power Conversion business designed and fabricated industrial motors for worldwide industries such as oil and gas, mining, nuclear, renewable generation, military, marine, and utilities.
Before joining GE, Aaron spent the bulk of his career in Alberta's Oil and Gas sector working for Suncor Energy. Over the course of his career, he held roles of increasing responsibility within the Suncor organization. Aaron spent 5 years working at Suncor's 330,00 bbl/day oil sands mine in Fort McMurray, Alberta, where he developed a deep understanding of the oil sands industry and Suncor's operations. Aaron was quickly recruited as part of a specialized team to build out and implement Suncor's growth strategy developing the 194,000 bbl/day Fort Hills oil sands mine as a manager. Aaron finished his career in Calgary, developing Suncor's CAPEX and OPEX budgets, as well strategies for their asset operations, maintenance, and workforce to support Suncor's Fort Hills growth strategies.
"At Luxor, we believe in recruiting top talent to execute our aggressive growth strategy, which will enable us to provide unmatched value to our customers and investors. We're excited to bring his experience in the Canadian market to help execute this vision," Luxor COO Ethan Vera said.
About Luxor
Luxor Technology Corporation is a full-stack mining company, cryptocurrency mining pool, and data analytics provider. Luxor's Bitcoin, Ethereum and cryptocurrency mining pools offer novel products such as Relay, which optimizes worker connections to mining pool stratums, Catalyst, which allows miners to mine altcoins while receiving payment in Bitcoin, and Switch, our proprietary profit-switching tool to maximize rewards for miners. Luxor also provides mining advisory and consulting services for institutional investors looking to enter the mining industry. Luxor's data analytics and research arm, Hashrate Index, features proprietary data indices for Bitcoin mining metrics, such as a miner profitability index, an ASIC pricing index, and more.
To learn more about Luxor's mining services, please visit our pool website, our primary site, and Hashrate Index.
Hashrate Index Newsletter
Join the newsletter to receive the latest updates in your inbox.
---