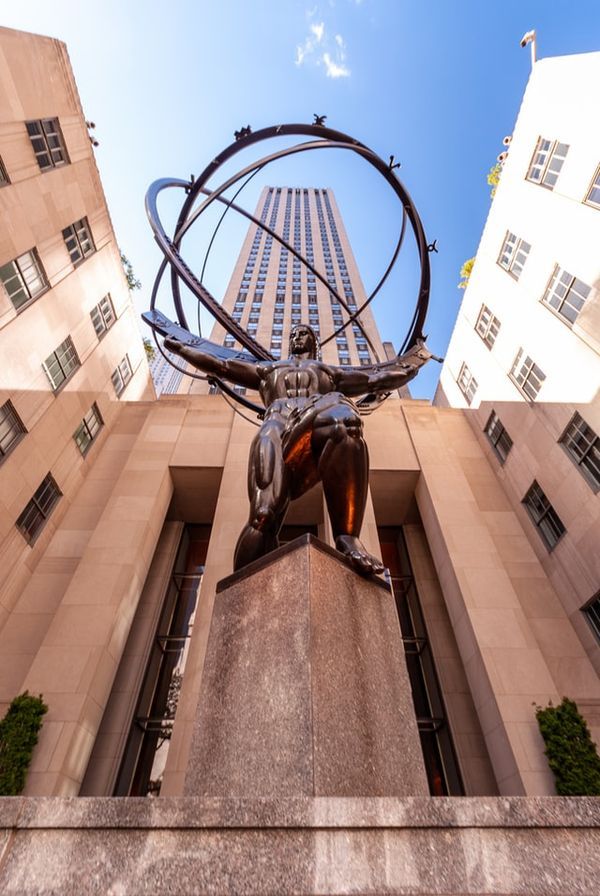 Luxor Partners With Atlas Mining for Pool Services on 100MW Operation
Atlas Mining will use Luxor's mining pool to manage the hashrate on 3.7 EH worth of machines.
Tacoma, Washington, November 8th 2021. Luxor Technology Corporation ("Luxor"), a full-stack mining company and pool operator, has entered into a partnership with Atlas Mining ("Atlas") to provide mining pool services for 100 megawatts (MW) of its Bitcoin mining operation.
Atlas will be deploying a portion of its North American ASIC fleet in Compute North's facilities and will leverage Luxor's Bitcoin mining pool for hashrate liquidation. In its partnership with Compute North, Atlas will have up to 100MW of power at its disposal, powering over 3 exahash (EH) of hashrate.
In the aftermath of China's Bitcoin mining ban, miners which historically operated in China, such as Atlas, have been migrating to new jurisdictions. The United States and Canada have become a hotspot for relocation, creating new opportunities for North America's fast-growing mining industry to forge strategic partnerships with some of the largest players in the mining game.
"We are thrilled to be working with Atlas Mining as they expand their mining footprint in North America," notes Alex Brammer, Luxor's VP of Business Development. "Atlas' emphasis on developing long-term, strategic partnerships with North American Bitcoin mining service providers like Luxor and Compute North is evidence of its vision for a sustainable, globally distributed, yet locally resourced Bitcoin mining network. Luxor's aim is to continue to grow as the premier North American-based mining pool, and Atlas is an extremely valuable partner in this endeavor."
Atlas anticipates that the first phase of its Compute North deployment will be complete by December 15th, and the deployment will be fully operational in Q1 of 2022.
"We are delighted to announce this partnership. Luxor's professionality and technical capacity are impressive." said Raymond Yuan, Founder of Atlas. "Atlas is a global enterprise, and we are committed to leading the industry with best-in-class local partners like Luxor and Compute North. Along the course of expanding the scale of its hashrate, Atlas values highly on efficiency, sustainability, and ESG duties. Luxor, with its advanced pool operation, research, and innovation, aligns well with our values. We are looking forward to a long-term, productive relationship."
The partnership is the latest for Luxor Technology Corporation as it expands its presence in the enterprise mining sector. Atlas is joining other leading mining companies such as Hut 8 Mining Corp, Compute North, CCU, Neptune Digital and Argo Blockchain in its partnership with Luxor, one of North America's largest mining pool operators.
About Luxor
Luxor Technology Corporation is a full-stack mining company, cryptocurrency mining pool, and data analytics provider. Luxor's Bitcoin, Ethereum and cryptocurrency mining pools offer novel products such as Relay, which optimizes worker connections to mining pool stratums, Catalyst, which allows miners to mine altcoins while receiving payment in Bitcoin, and Switch, its proprietary profit-switching tool to maximize rewards for miners. Luxor also provides mining advisory and consulting services for institutional investors looking to enter the mining industry. Luxor's data analytics and research arm, Hashrate Index, features proprietary data indices for Bitcoin mining metrics, such as a miner profitability index, an ASIC pricing index, and more.
To learn more about Luxor's mining services, please visit their pool website, their primary site, and Hashrate Index.
About Atlas Mining
Atlas Mining offers a broad range of value-added services including ASIC mining, high-performance computing, hosting, and cloud services, with an aim to be one of the largest and most efficient service providers in data computing and storage. Atlas Mining is focused on supporting the digital asset ecosystem through proof-of-work mining.
Atlas is committed to being a positive contributor to the communities it operates in. Through a clear and defined commitment to ESG initiatives, Atlas prides itself on being a first-mover in adopting new and improved technology to lessen or eliminate the environmental impact of its operations, and is dedicated to providing job opportunities through its local operations. The firm aims to empower the digital future with an antifragile network.
For additional information, please visit https://www.atlasmining.com
Image by David Vives via Upslash.
Hashrate Index Newsletter
Join the newsletter to receive the latest updates in your inbox.
---