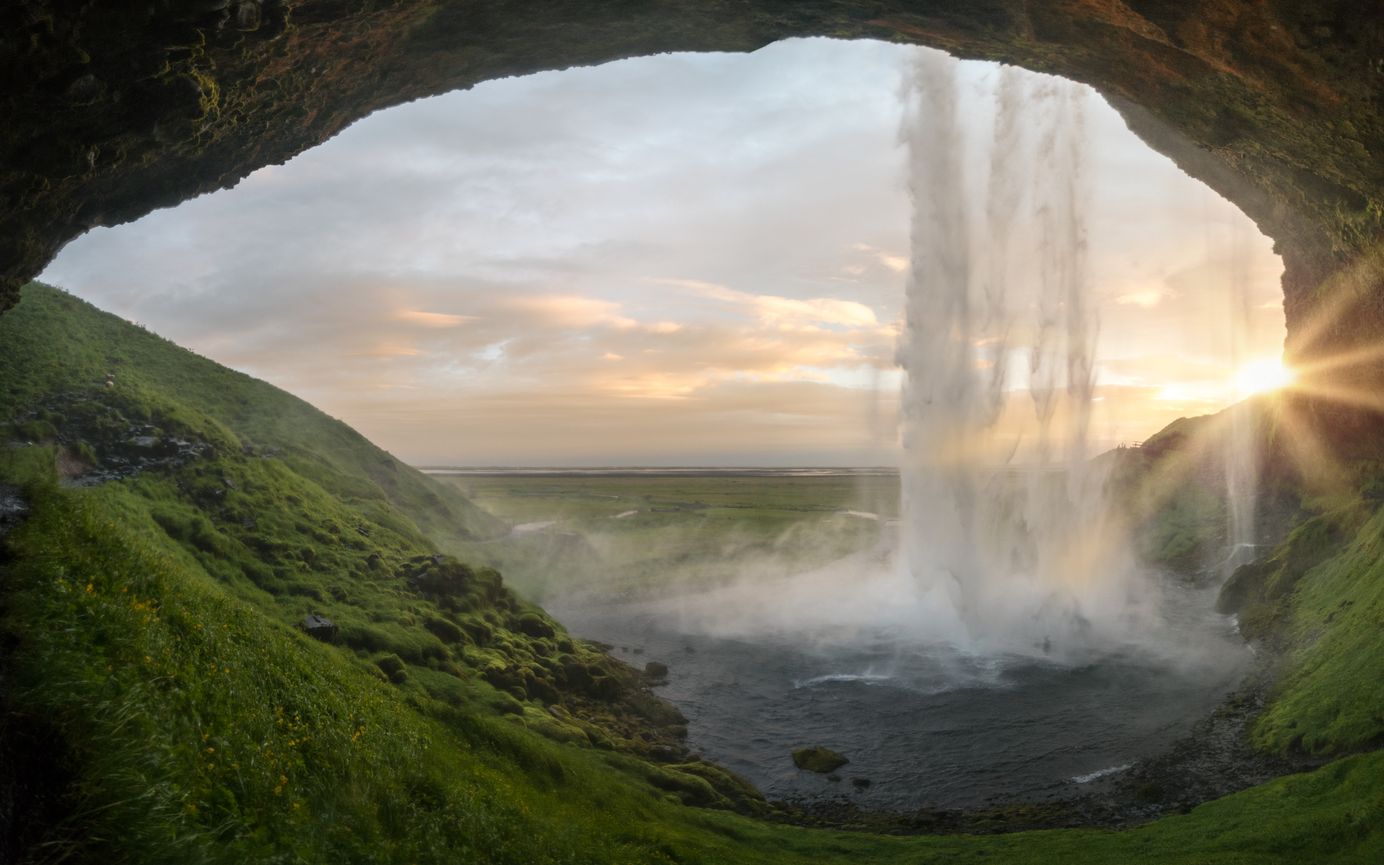 Hashrate Index Roundup (September 4, 2022)
Thought August was rough for Bitcoin mining margins? September says, "hold my beer"...
Happy Sunday, y'all!
August was a rough month for mining margins, and September isn't looking much better – in fact, one week in, it's looking worse.
Bitcoin's difficulty rose substantially last week, putting it a fraction of a percent away from the all-time high the network set in May of this year. This – with an assist from Bitcoin's weakening price – is pushing hashprice closer and closer to all-time low territory. (Bitcoin's USD hashprice all-time low was $0.0724 on September 27, 2020).
Hashrate has fallen since the difficulty adjustment as higher cost miners and lower efficiency equipment drop off the network. We wouldn't bank on the reprieve lasting long, though. There are plenty of new machines on the sidelines that will soon be put into play (like the Antminer S19 XP, Bitmain's latest machine model which began hitting racks in July/August, which was partly responsible for the most recent difficulty adjustment).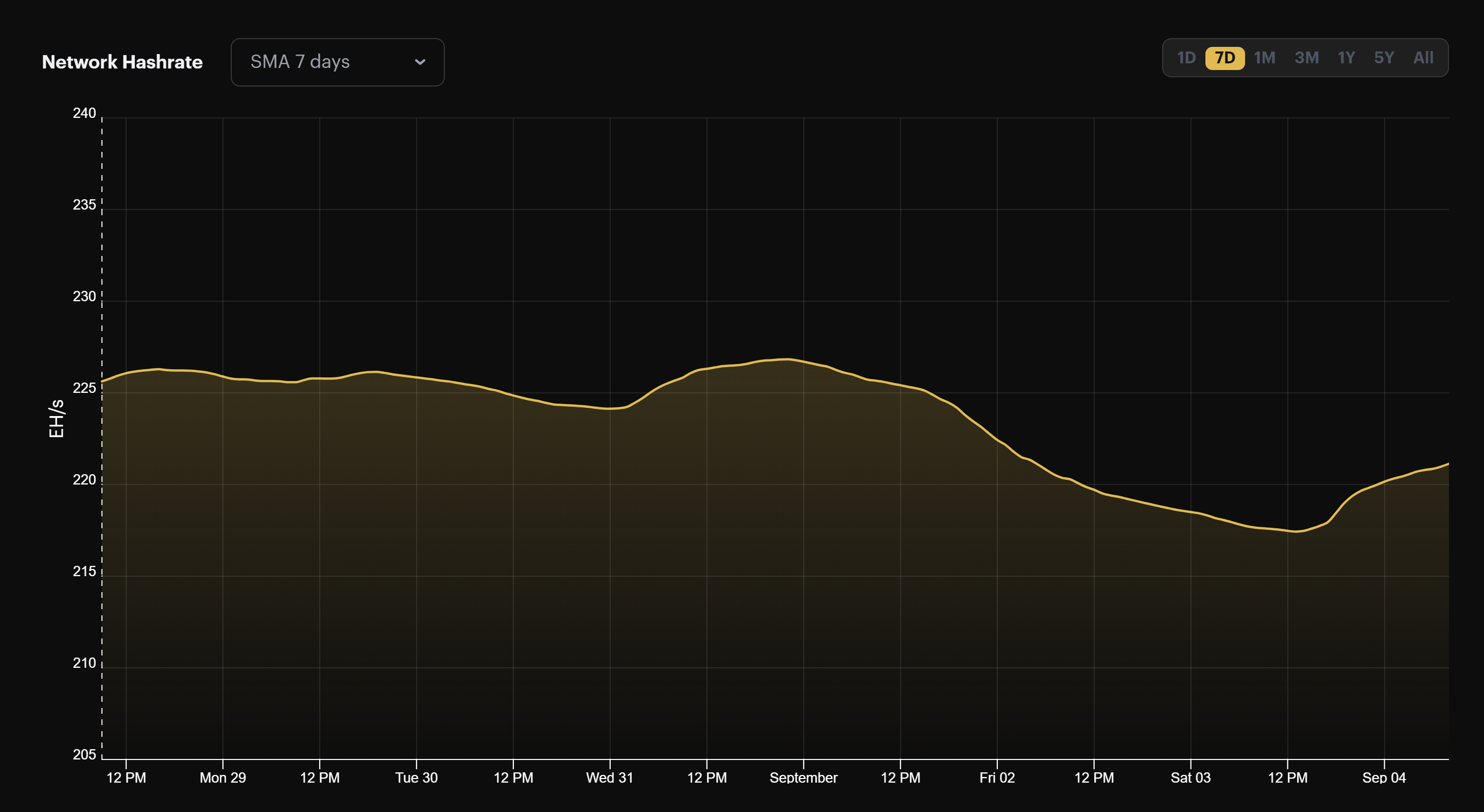 Bitcoin Mining News
Mining Market TLDR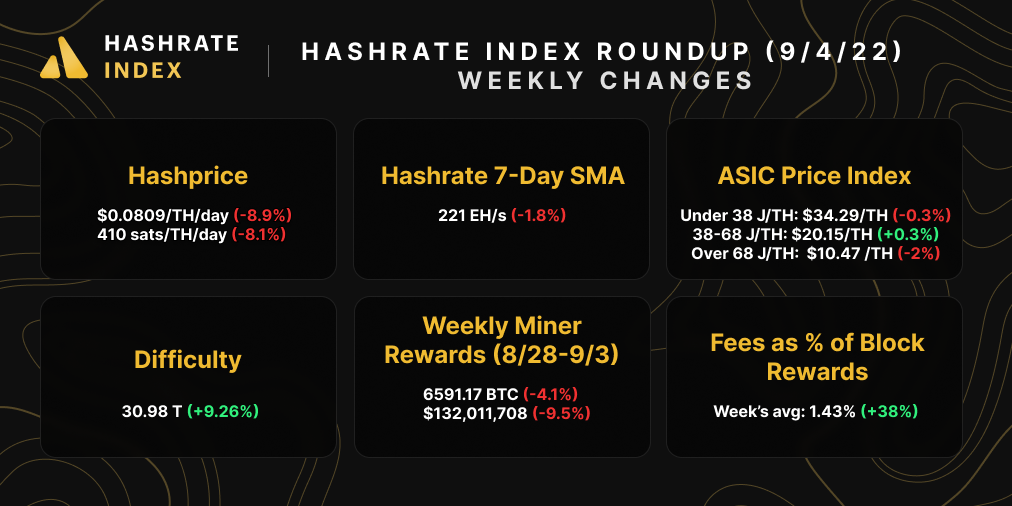 ---
Sponsored by Luxor

---
Hashprice Index (September 4, 2022)
Bitcoin's Hashprice was hit hard last week, largely in response to the most recent positive difficulty adjustment.
Since the adjustment kicked in, USD hashprice has fallen by a cent. At $0.0809/TH/day, USD hashprice is only 11.1% away from its all-time low of $0.0724/TH/day.
For it own part, since the latest difficulty adjustment, BTC hashprice has set a new all-time low of 410 sats/TH/day.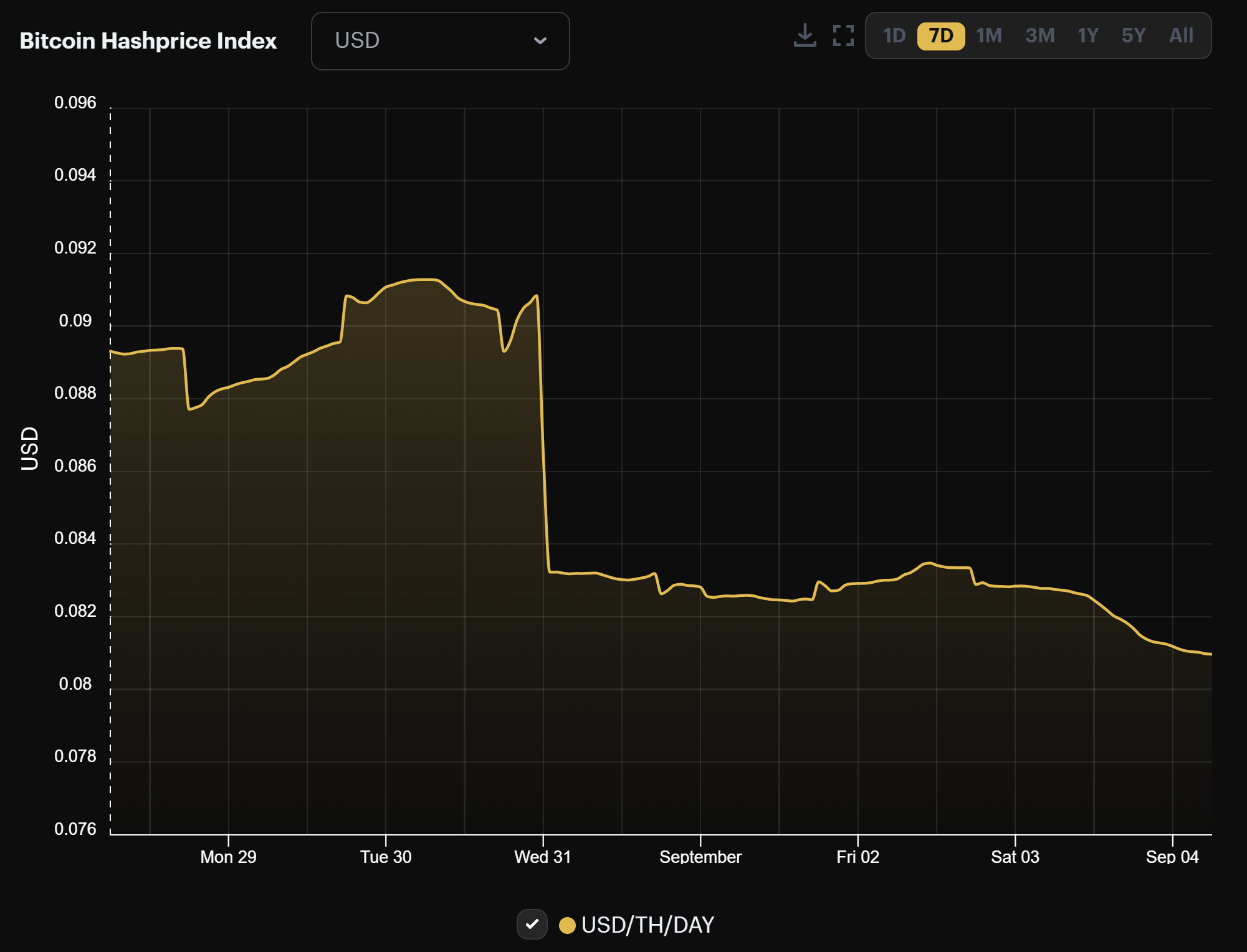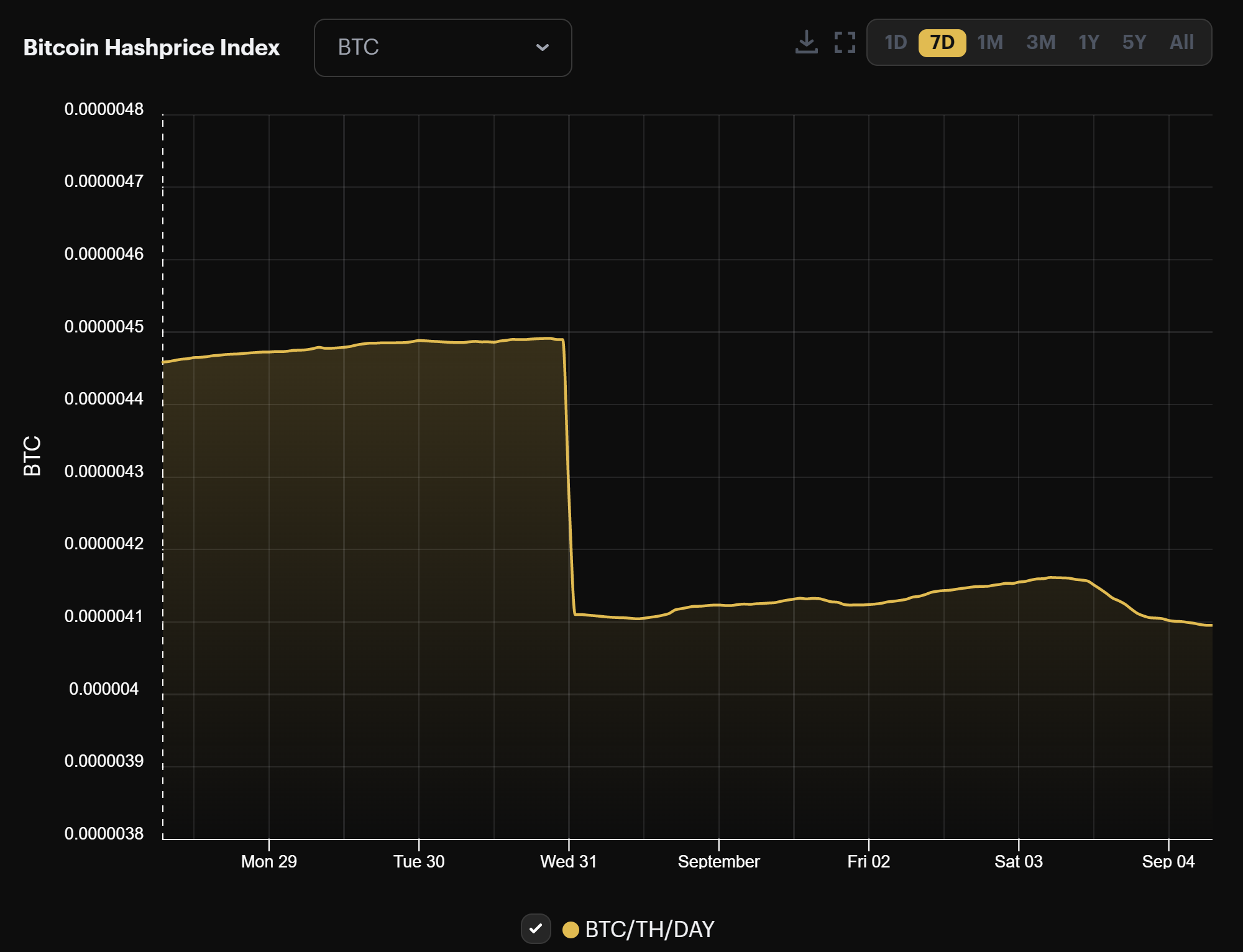 📈
BITCOIN MINING DIFFICULTY
Bitcoin's mining difficulty experienced its second largest positive adjustment of the year last week.
The 9.26% rise puts difficulty at 30.98 T, just below all-time high territory. All it will take is a 0.9% increase to catapult difficulty to a new all-time high. But who knows if that'll come next adjustment; it's still early for sure, but with hashrate tapering following the last adjustment, current estimates are pinning the next adjustment as negative.
Regardless of whether or not the next adjustment is negative, we expect plenty of more difficulty raises throughout the year as the Antminer S19 XPs (along with other new-gen rigs on preorder) continue to hit racks in mining hotspots around the world.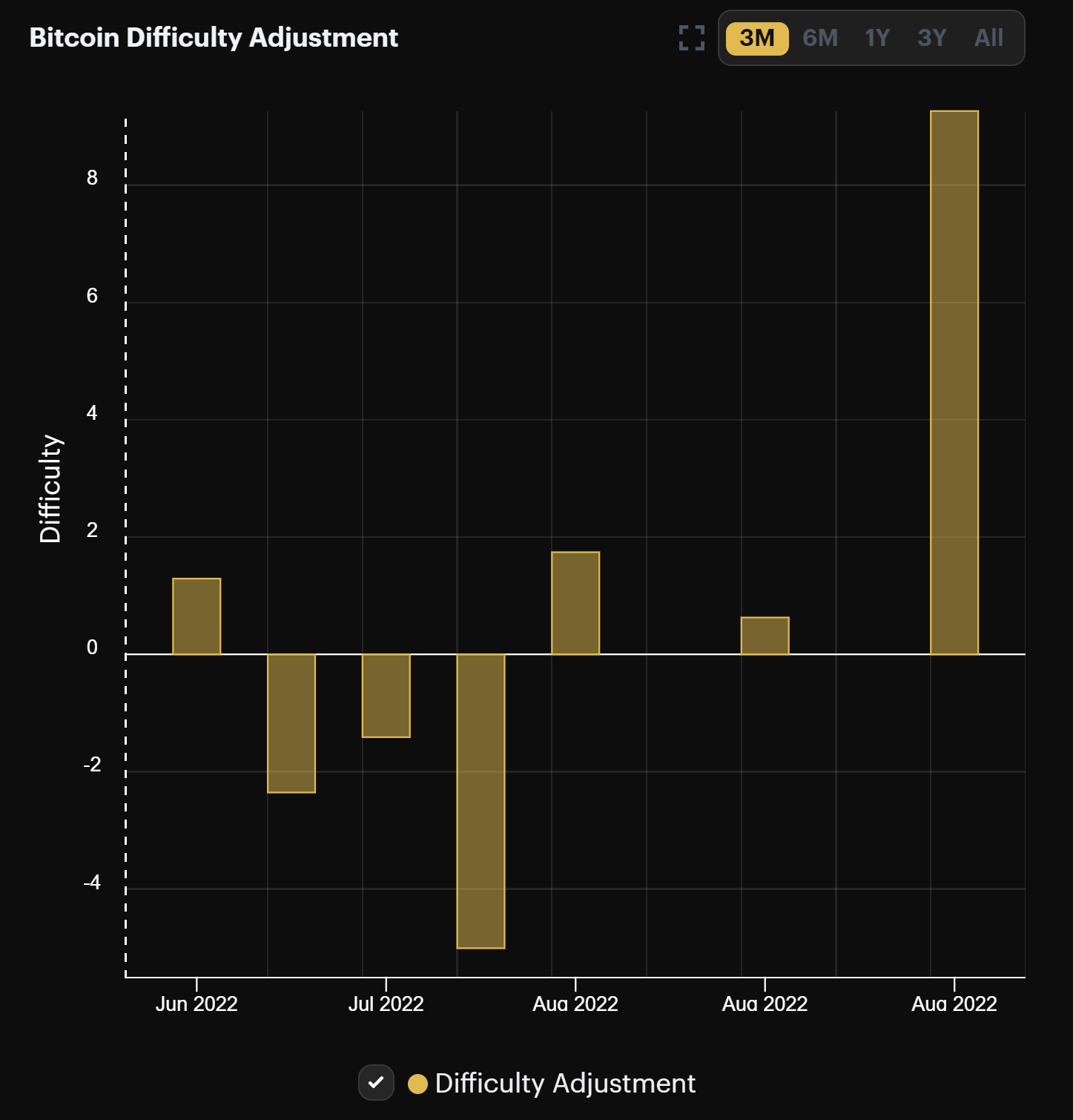 💸
BITCOIN TRANSACTION FEES
Bitcoin's transaction fees rose last week, but they are still anemic relative to historical averages.
Transaction fees made up 1.43% of block rewards last week. This is a 38% increase from the week prior, but it's still a sight lower than the 2-3% weekly averages the network clocked on certain weeks this summer.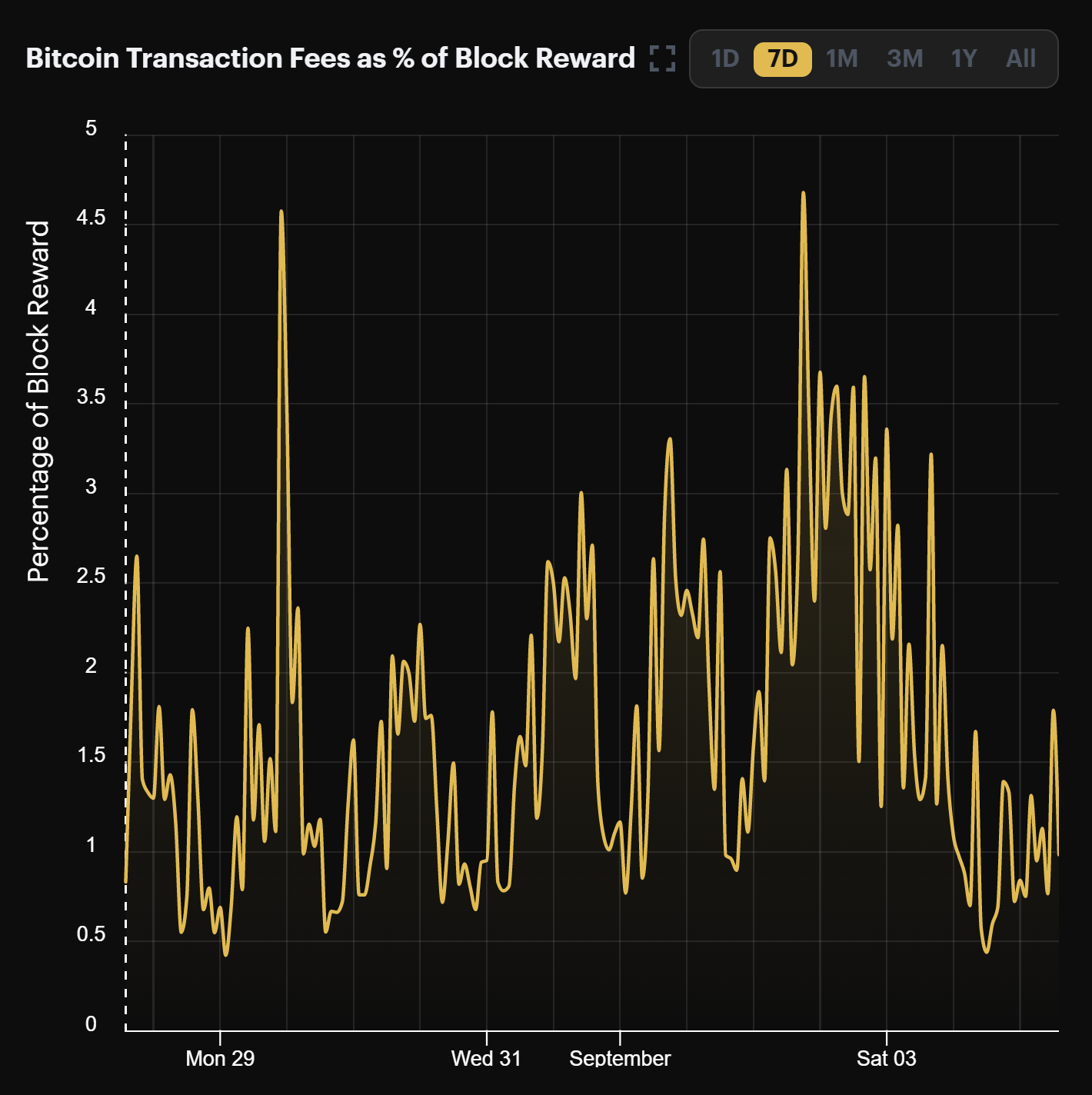 ---
Bitcoin Mining ASIC Price Index (September 4, 2022)
Bitcoin mining ASICs continued to stabilize last week.
New-gen machines fell by their slimmest margin of the year, and mid-gen machines even gained value.
All of that said, we could still have a ways to go before we find a bottom. New-gen ASICs would need to drop another 48.7% to hit all-time low territory ($20.87/TH), while mid-gen needs to drop 24% ($15.84/TH).
Given that miner margins will no doubt thin from here, it's highly likely that we revisit these lows sometime this bear market.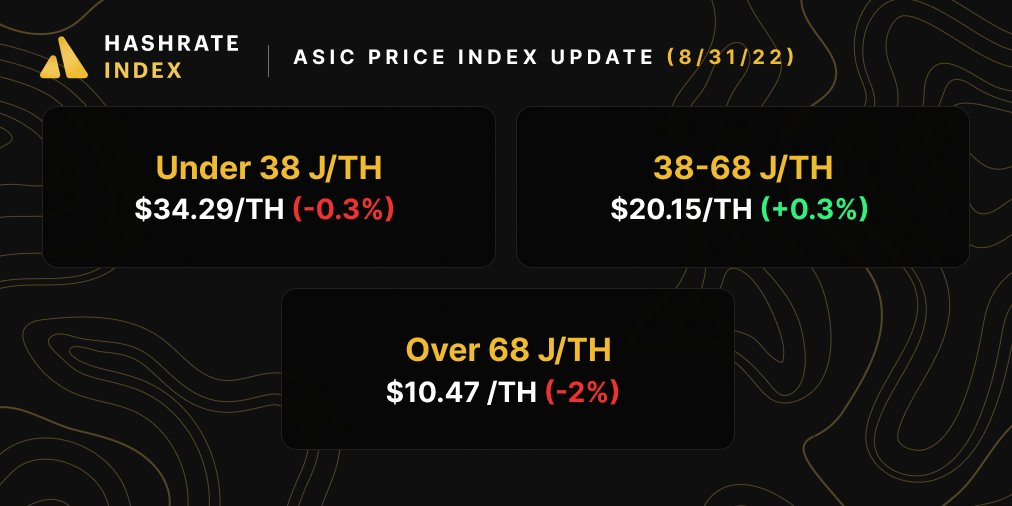 💰
BITCOIN MINING PROFITABILITY
Hashprice is dropping, so that means that mining margins are dropping too.
When hashing at $0.06/kWh power cost, here is the current bitcoin mining profitability for popular mining rigs:
Antminer S19 XP (140 TH/s): $7.00
Whatsminer M50 (114 TH/s): $4.50
Whatsminer M30s++ (112 TH/s): $4.1
Antminer S19j Pro (104 TH/s): $4.00
Antminer S19 (95 TH/s): $3.00
Whatsminer M30s (86 TH/s): $2.30
Whatsminer M20s (68 TH/S): $0.70
Antminer S17 (56 TH/s): $0.90
Bitcoin Mining Stocks (September 4, 2022)
After coming off back-t0-back weeks of brutal losses, Bitcoin mining stocks took less of a beating this week.
They still fell over the course of the week, but by a much smaller degree. Our Crypto Mining Stock Index fell by 1.7%.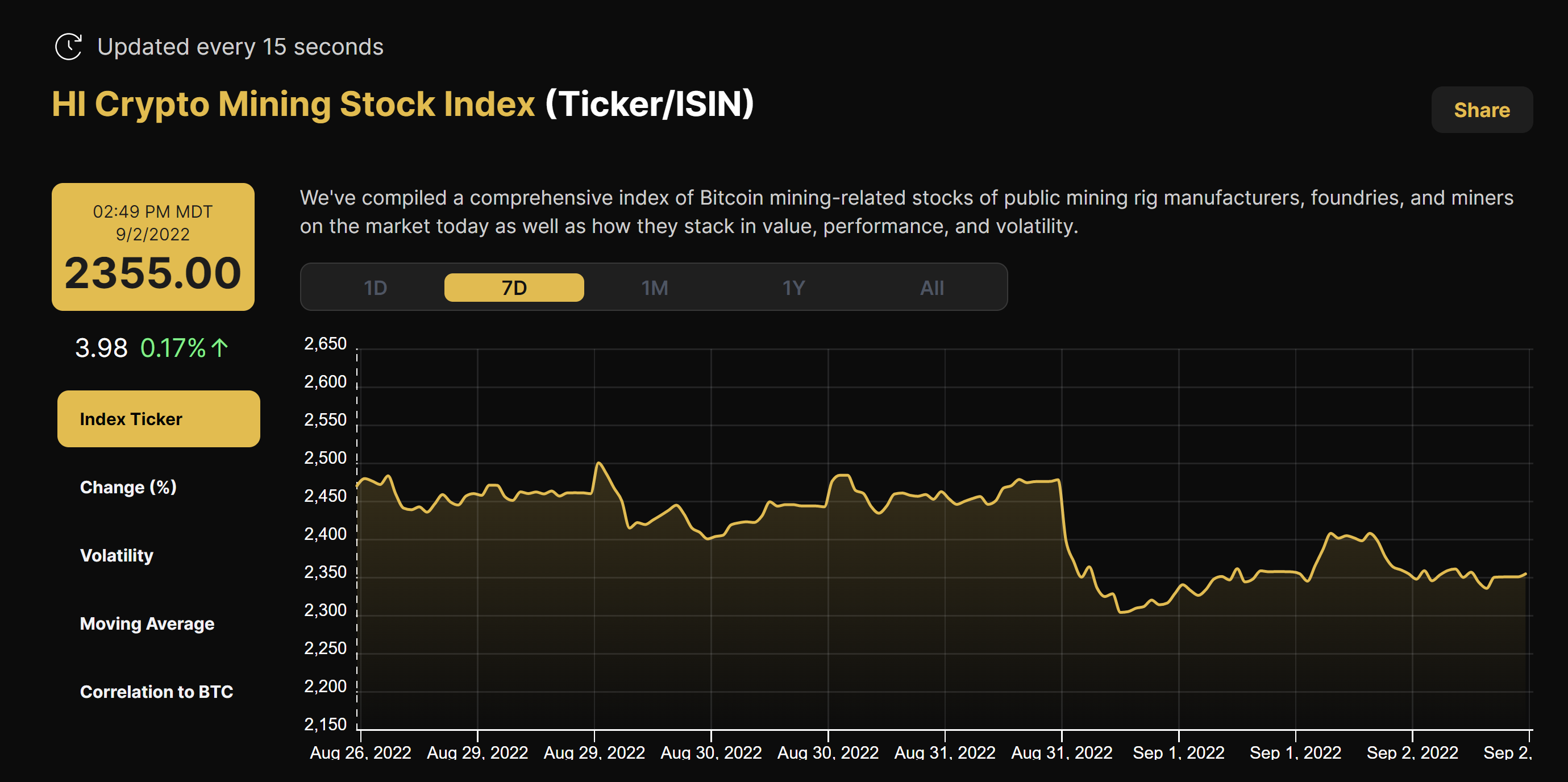 New From Hashrate Index
We premiered the first episode of our Hashing It Out livestream last week! The weekly show (broadcasted on Twitter and YouTube) covers the latest changes to key Bitcoin mining metrics as well as the most pressing news in mining markets.
You can check out recordings of each show on our YouTube. It airs every Monday at 11:00 am CDT (with the exception of this week: we will be airing it on Tuesday on account of Labor Day).
Have a great week, and Happy Hashing!
Hashrate Index Newsletter
Join the newsletter to receive the latest updates in your inbox.
---