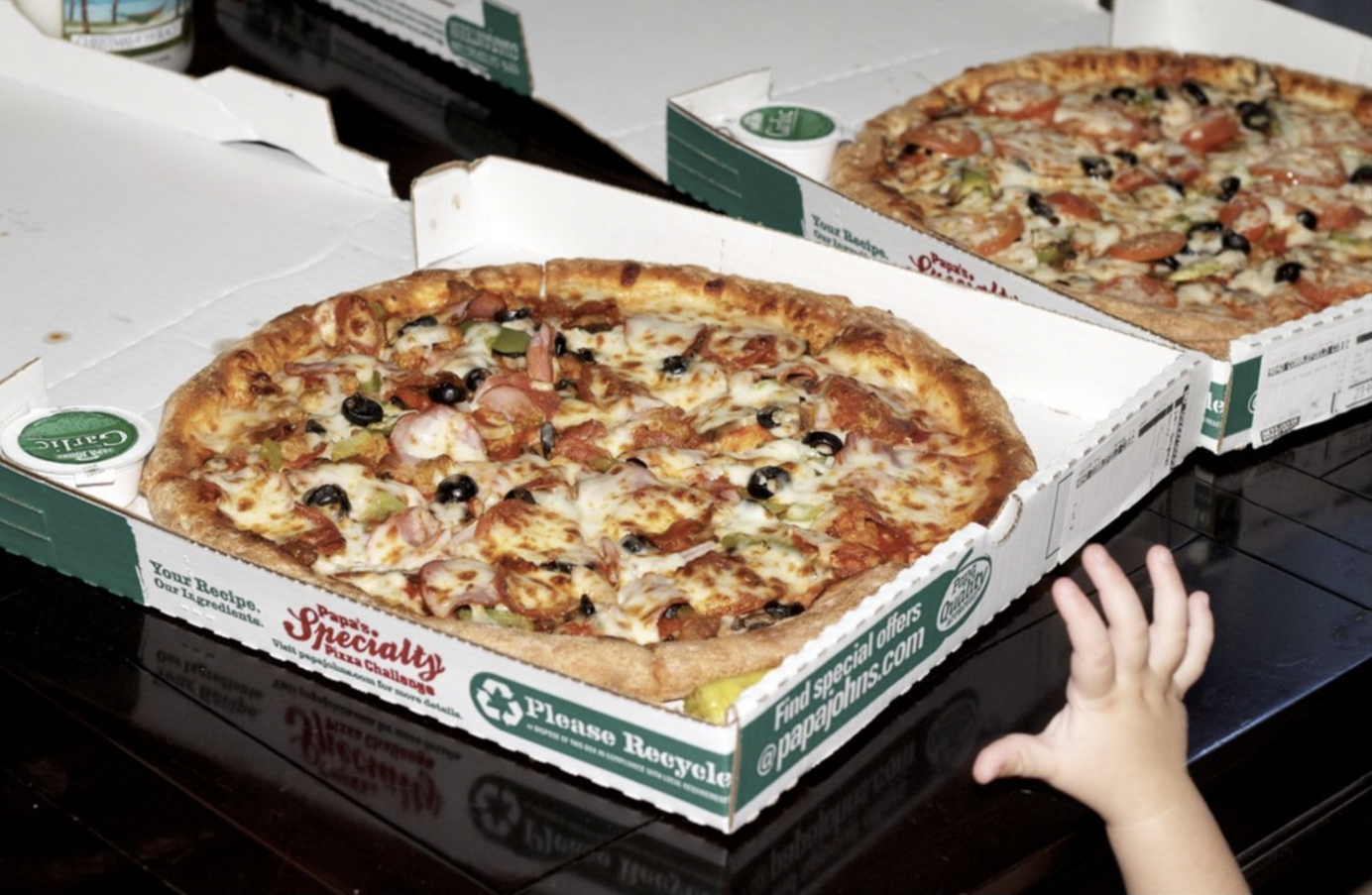 Hashrate Index Roundup: BITCOIN PIZZA DAY EDITION🍕(May 22, 2022)
More red this week in Bitcoin mining markets, but there's less red than last week, so that's a win, right?
Happy Bitcoin Pizza Day, y'all!
Twelve years ago, Laszlo Hanyecz purchased two Papa John's pizzas for 10,000 BTC. So naturally, Bitcoiners around the world celebrate today by eating pizza! (And purchasing it in BTC if they can).
But if you read yesterday's newsletter, you know all about that (and about Hanyecz's much cooler contributions to Bitcoin mining in the early days).
For today's roundup, we've got numbers to run. And the goodish news is, the pain slowed down some last week, but there's still a lot of red--just not as much as weeks prior.
---
Sponsored by BlockFi

---
Hashprice Index May 22, 2022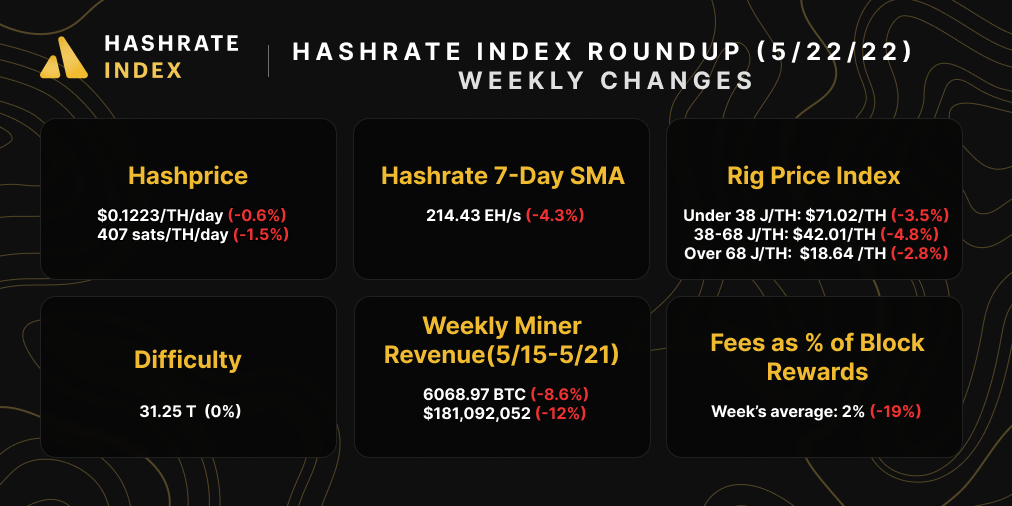 Bitcoin's USD hashprice is just barely staying above $0.12/TH/day. Thankfully, Bitcoin's price stayed at-or-above $30k for most of last week, so it could be worse. We also likely have a 2-3% negative difficulty adjustment coming in a few days, which will give a much needed boost to hashprice.
(If you're wondering why weekly miner revenue is down more than hashprice, it's because blocks came out 9% slower last week--10.57 minutes on average--so miners made fewer mining rewards last week).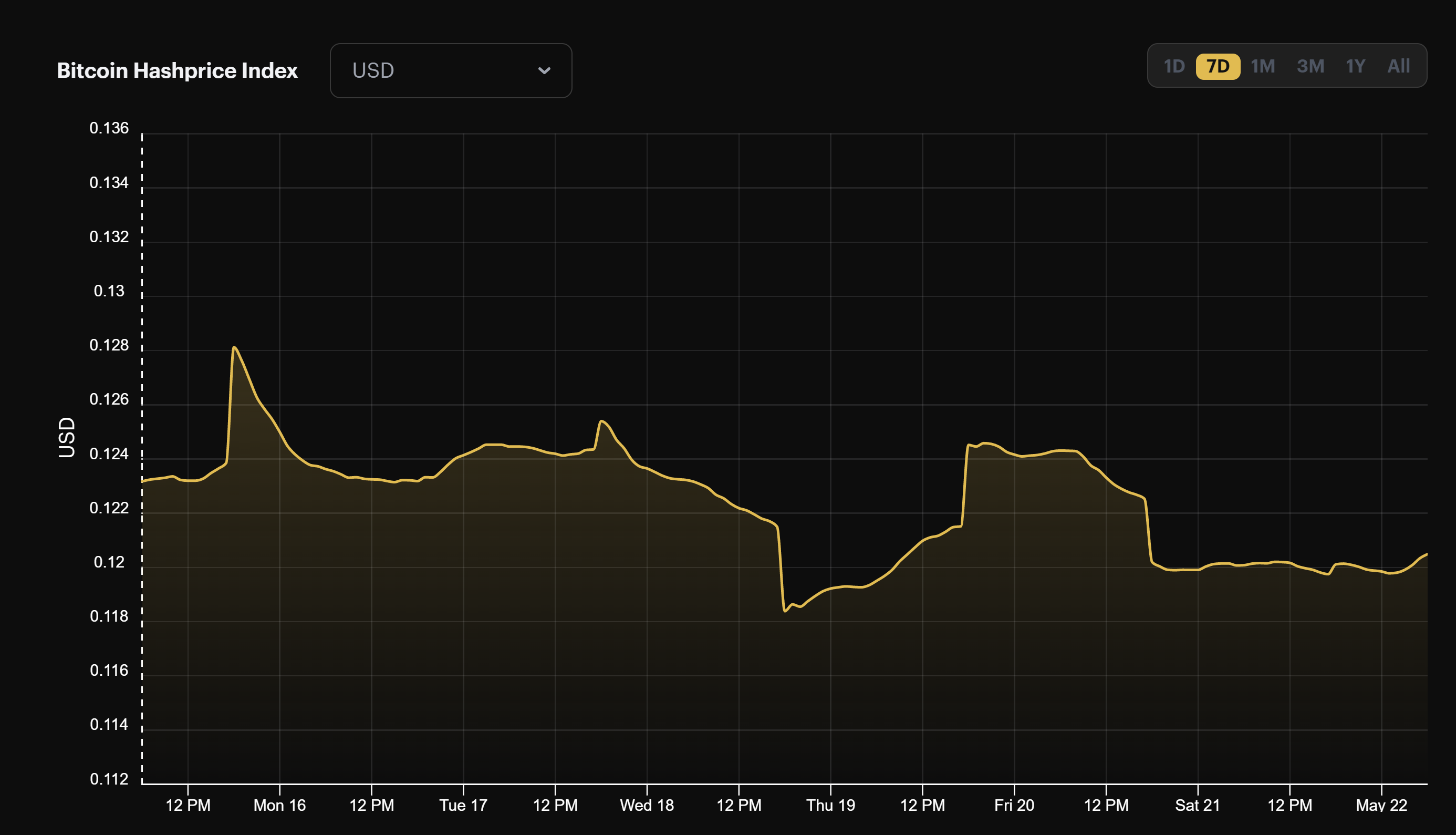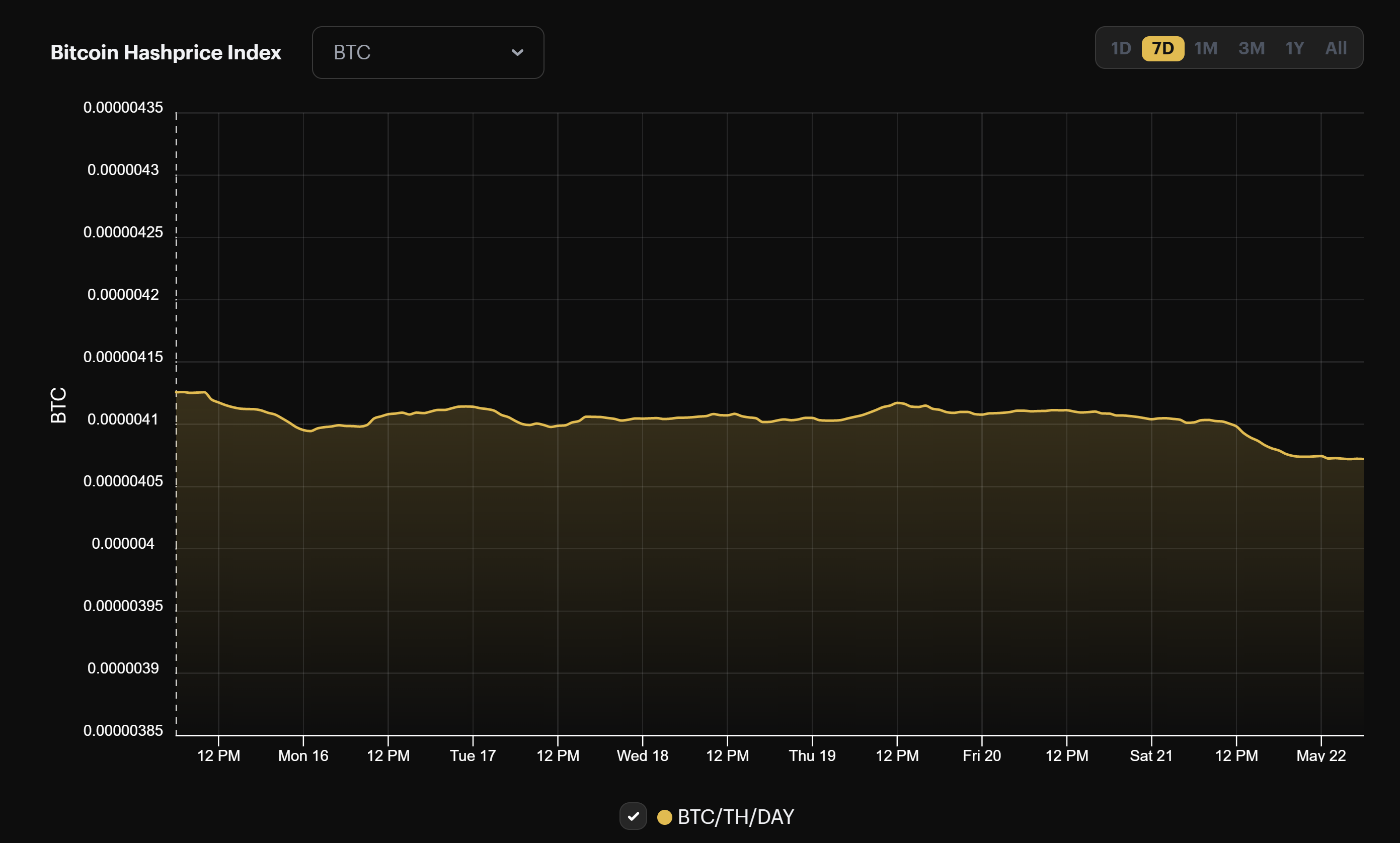 💸
BITCOIN TRANSACTION FEES
Transaction fess volume dropped last week after hitting a 10 month high two weeks ago. Still, at a 2% average, transaction fees are still fatter than they have been in a while, and miners need every bit they can get in the current market environment.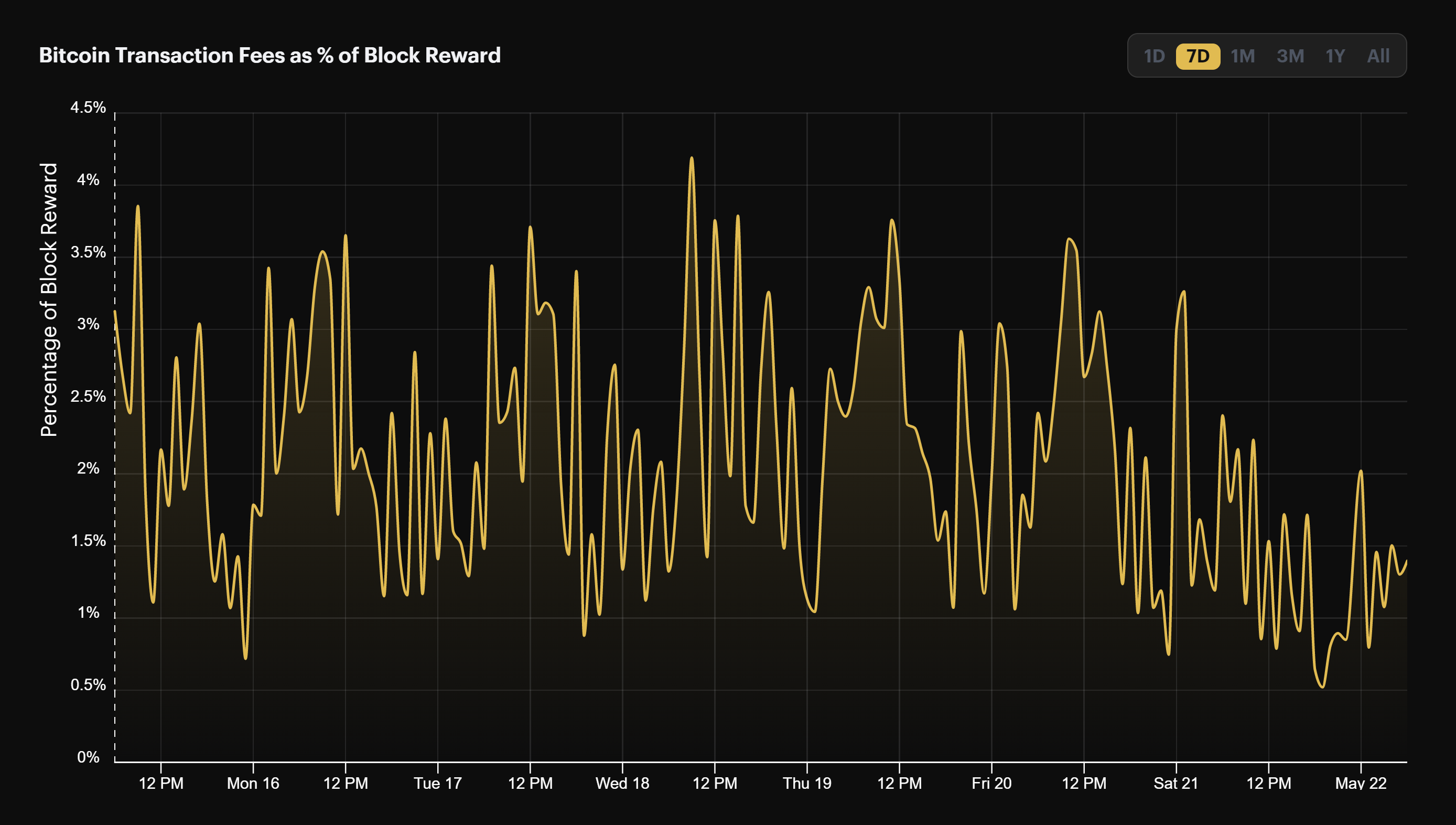 ---
Bitcoin ASIC Index May 22, 2022
You guessed it! Bitcoin mining ASIC prices fell once again last week, marking a 17 week rout.
How low do we go? Only the bear knows...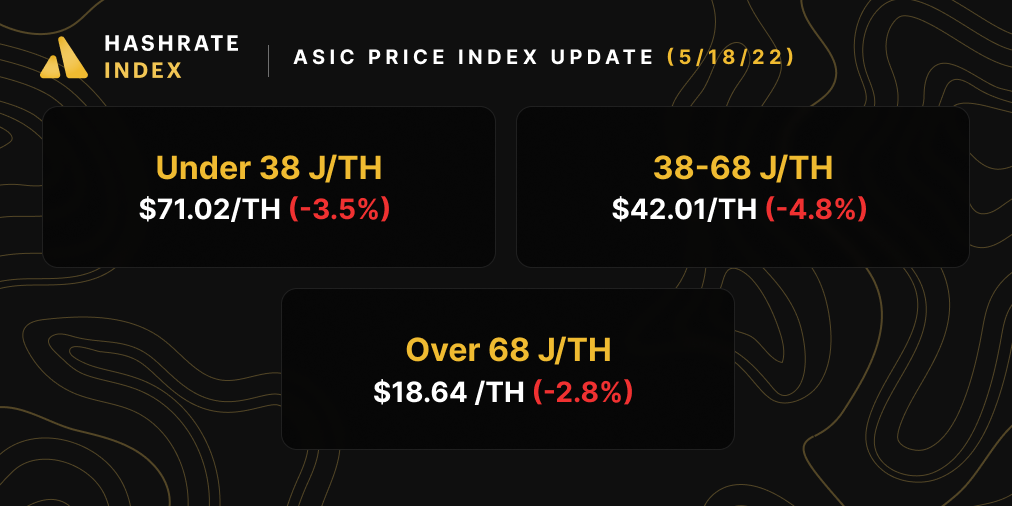 💰
PROFITABILITY OF POPULAR BITCOIN ASICs
Bitcoin mining profitability fell slightly over the week.
Antminer S19 Pro (110 TH/s): $13.30
Antminer S19 (95 TH/s): $11.40
Whatsminer M30s++ (112 TH/s): $13.50
Whatsminer M30s (86 TH/s): $10.40
Antminer S17 (56 TH/s): $6.40
Whatsminer M20s (68 TH/S): $8.20
Antminer S9 (13 TH/s): $1.60
---
Sponsored by Luxor

---
Bitcoin Mining Stocks May 22, 2022
Bitcoin mining stocks had something of a recovery week last week. Our Crypto Mining Stock Index  only fell 3.7%, which isn't bad considering the market carnage of the past weeks.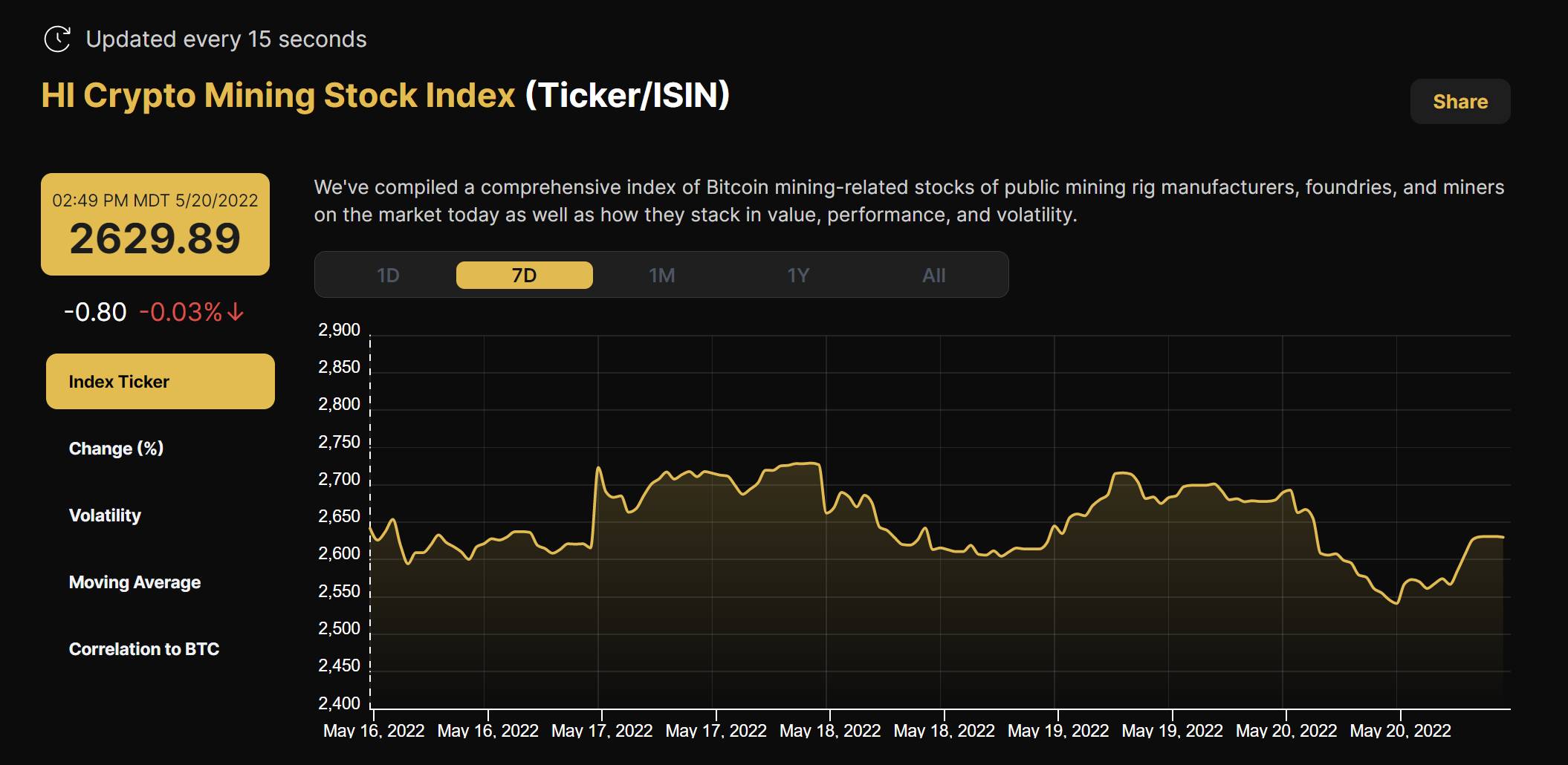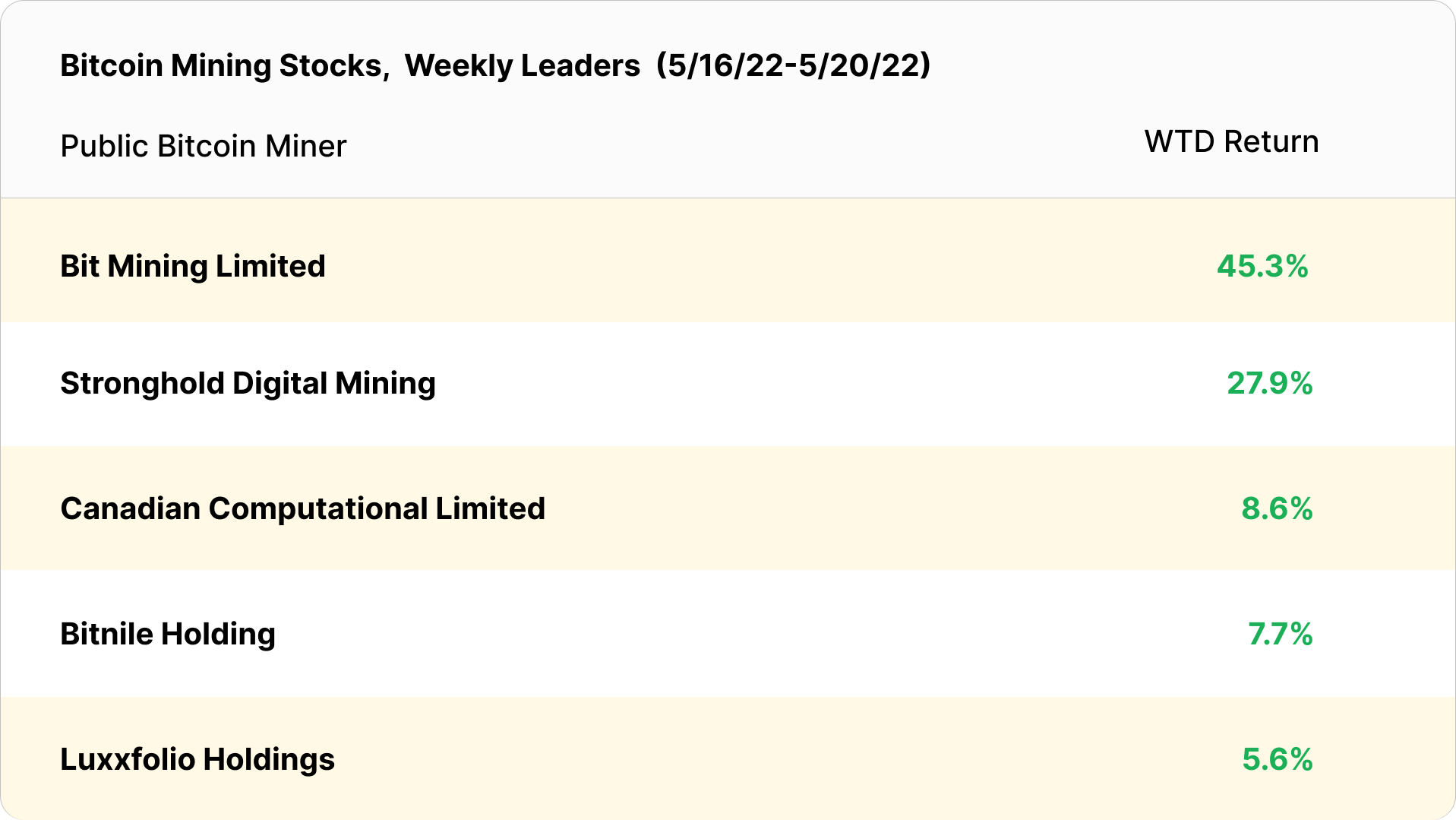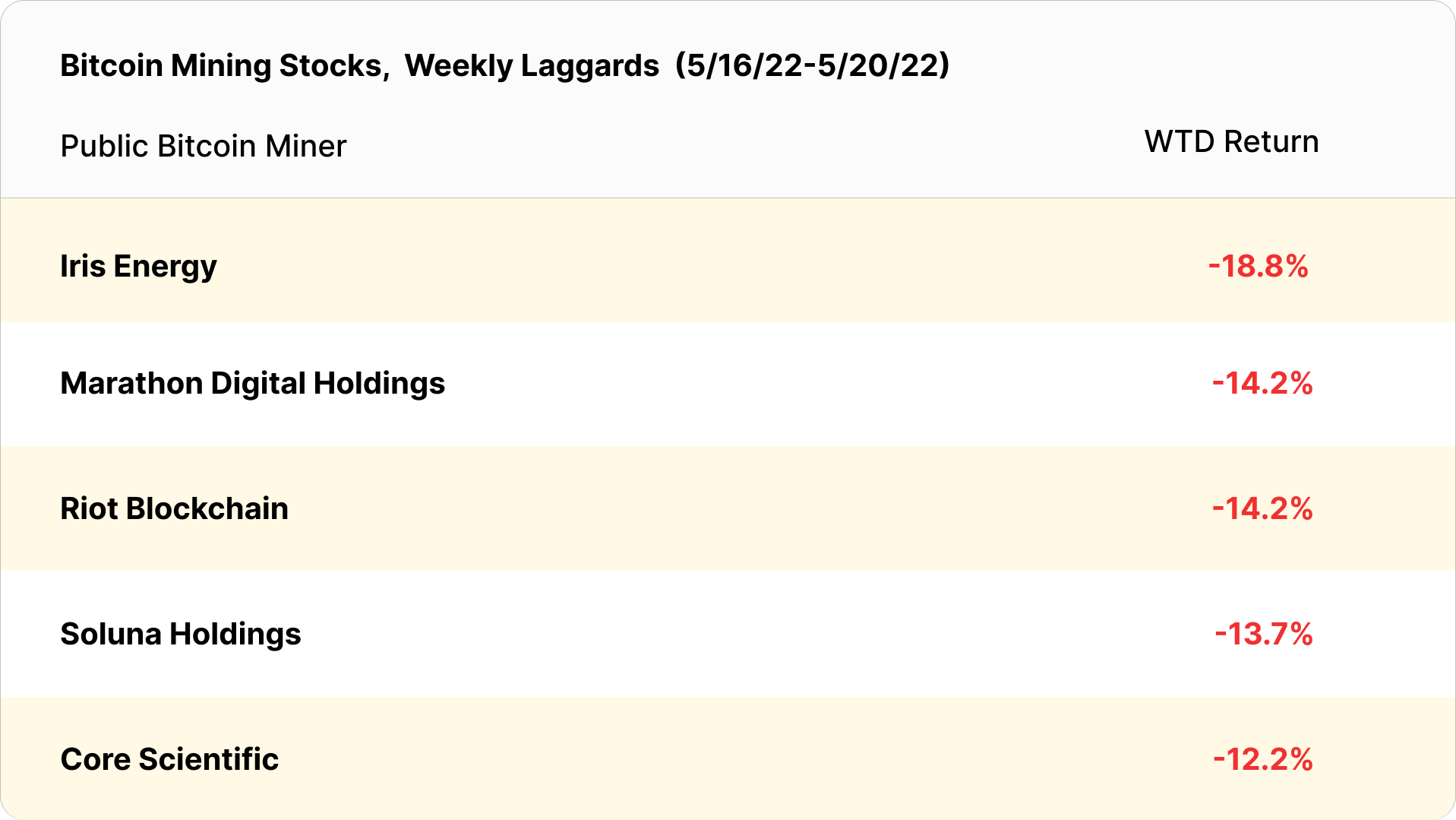 Happy Hashing, and have a great week!
Hashrate Index Newsletter
Join the newsletter to receive the latest updates in your inbox.
---