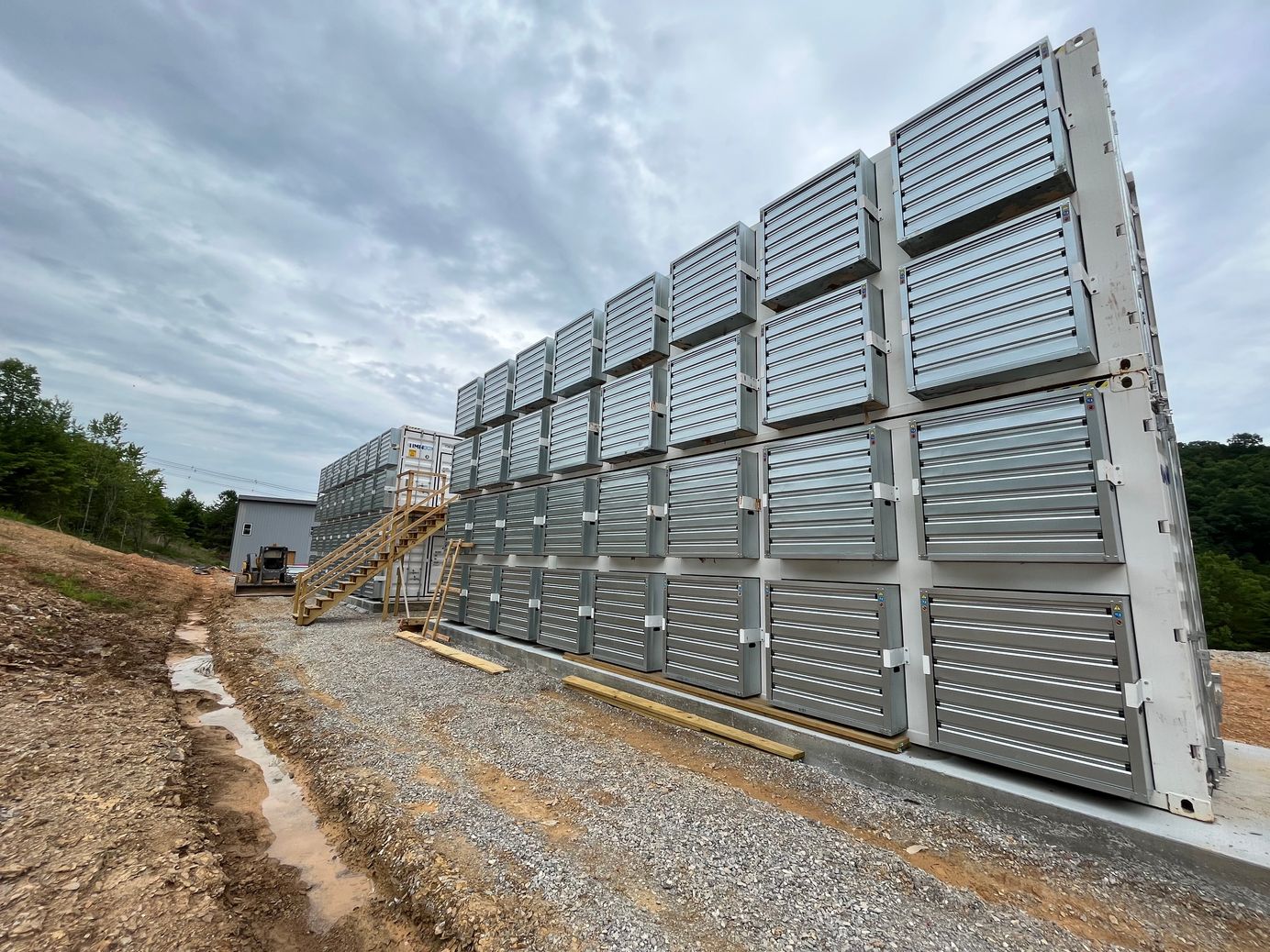 Hashrate Index Roundup (October 1, 2023)
Bitcoin's hashrate and hashprice ended the week where they started.
Bitcoin's hashrate and hashprice entered a period of stasis this week, which gave Bitcoin miners a much needed chance to pause and take a breather.
Bitcoin is back above $27,000, which has buoyed hashprice to keep it at $61/PH/day, the same level it was when we entered the week. Similarly, Bitcoin's hashrate ended the week nearly where it started – but only barely.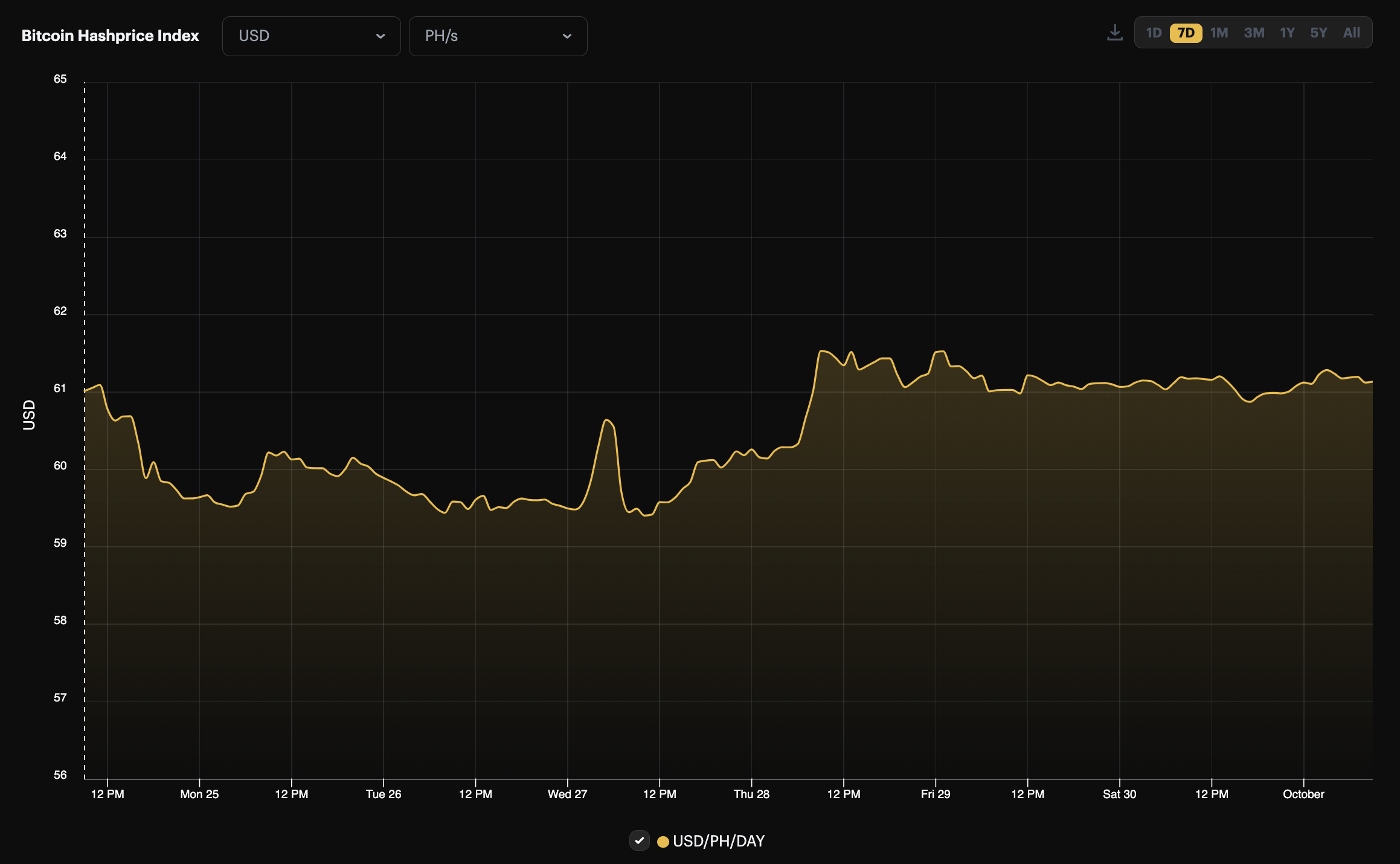 The 7-day average for hashrate surged throughout the week and peaked on Saturday at 421 EH/s, only to begin falling precipitously on Saturday night and into Sunday. This quick tapering shaved 9 EH/s off Bitcoin's hashrate over night, making the weekly increase on the 7-day average a modest 4 EH/s from 408 at the beginning of the week to 412 EH/s at the time of writing. On the 30-day average, hashrate increased from 408 to 410 EH/s.  
The last-minute decline in hashrate means that miners may be lucky enough to see a negative adjustment on Wednesday. But it won't be as favorable now given last week's roller coaster hashrate growth. The quick surge to 421 EH/s sped up this difficulty epoch's block times to 10 minutes and 4 seconds, giving us an estimated difficulty adjustment of -0.99% with 88% of the current difficulty epoch completed. Of course, if hashrate falls farther from here, we could see a larger negative adjustment still.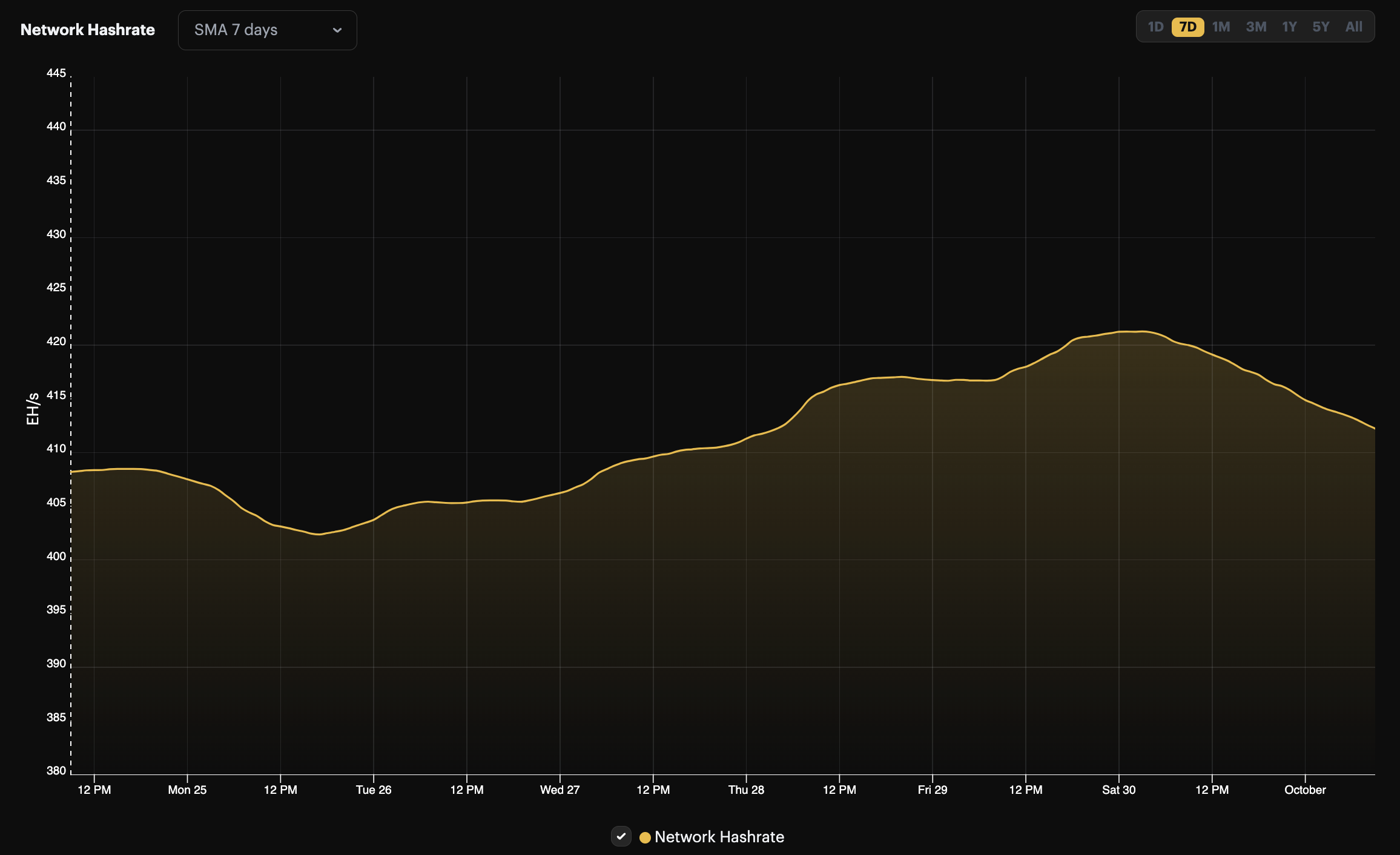 ---
Bitcoin Mining Market Update
Transaction fee volumes continue to come down from their high two weeks ago during the SATS BRC-20 inscription minting. That said, we still saw plenty of days last week where fees made up 4-6% of certain blocks – not the go-go day volumes we saw in May, but still much better than the trifling sums miners earned in 2022.
In the ASIC market, rigs of all calibers continue to fall as Bitcoin miners brace for uncertainty with the Fourth Halving fast approaching.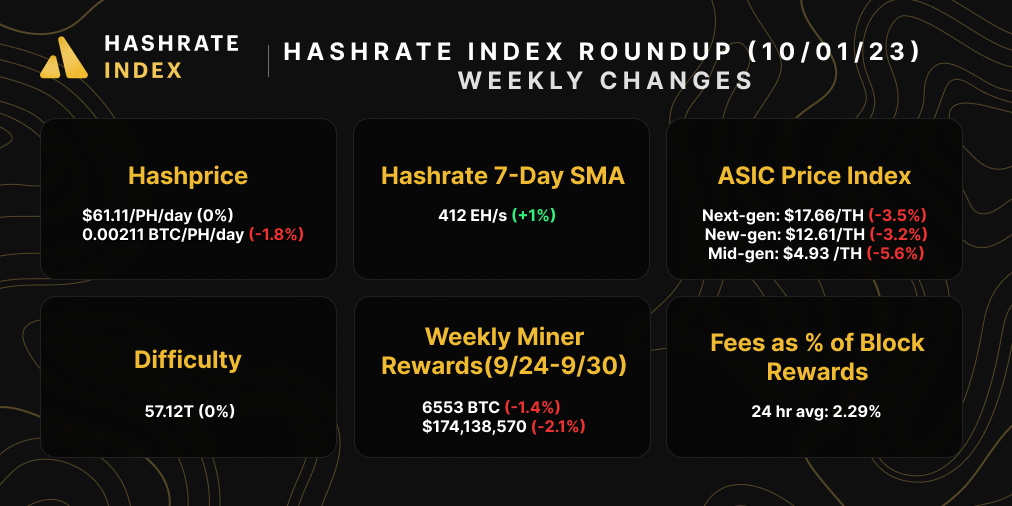 ---
Bitcoin Mining News
Here are last week's top headlines for Bitcoin mining news:
---
Sponsored by Luxor RFQ
The Antminer S21 is here, and Luxor's ASIC Trading Desk is accepting preorders for this model right now! If you'd like to place a preorder for the Antminer S21, please fill out this form. Secure your order for Bitmain's most efficient and powerful ASIC miner today!

---
Bitcoin Mining Stocks Update
Returns for Bitcoin mining stocks were mixed last week, with 6 of our stocks recovering while another 5 lost value. Our Crypto Mining Stock Index rallied an impressive 25.5%.
Weekly changes to Bitcoin mining stocks:
RIOT: $9.33 (+3.55%)
HUT: $1.95 (+3.72%)
BITF: $1.07 (+3.88%)
HIVE: $3.10(+6.08%)
MARA: $8.50 (+0.24%)
CLSK: $3.81 (-0.52%)
IREN: $3.71 (-3.13%)
WULF: $1.26 (-5.97%)
CIFR: $2.33 (-2.92%)
BTDR: $9.64 (-19.73%)
SDIG: $4.35 (+8.48%)
New From Hashrate Index
Maximizing hashrate utilization rate with the Luxor firmware
Hashrate utilization rate measures how efficiently a miner transforms its nameplate hashrate into actual bitcoin production. We arrive at this metric by dividing the miner's bitcoin production by its expected bitcoin production, given its nameplate hashrate.
Why is hashrate utilization rate important? A bitcoin miner's job is to invest in ASICs and maximize the utilization and revenue of these short-lived assets to yield an acceptable return on investment. The higher a miner's hashrate utilization rate, the higher his revenue and return on investment.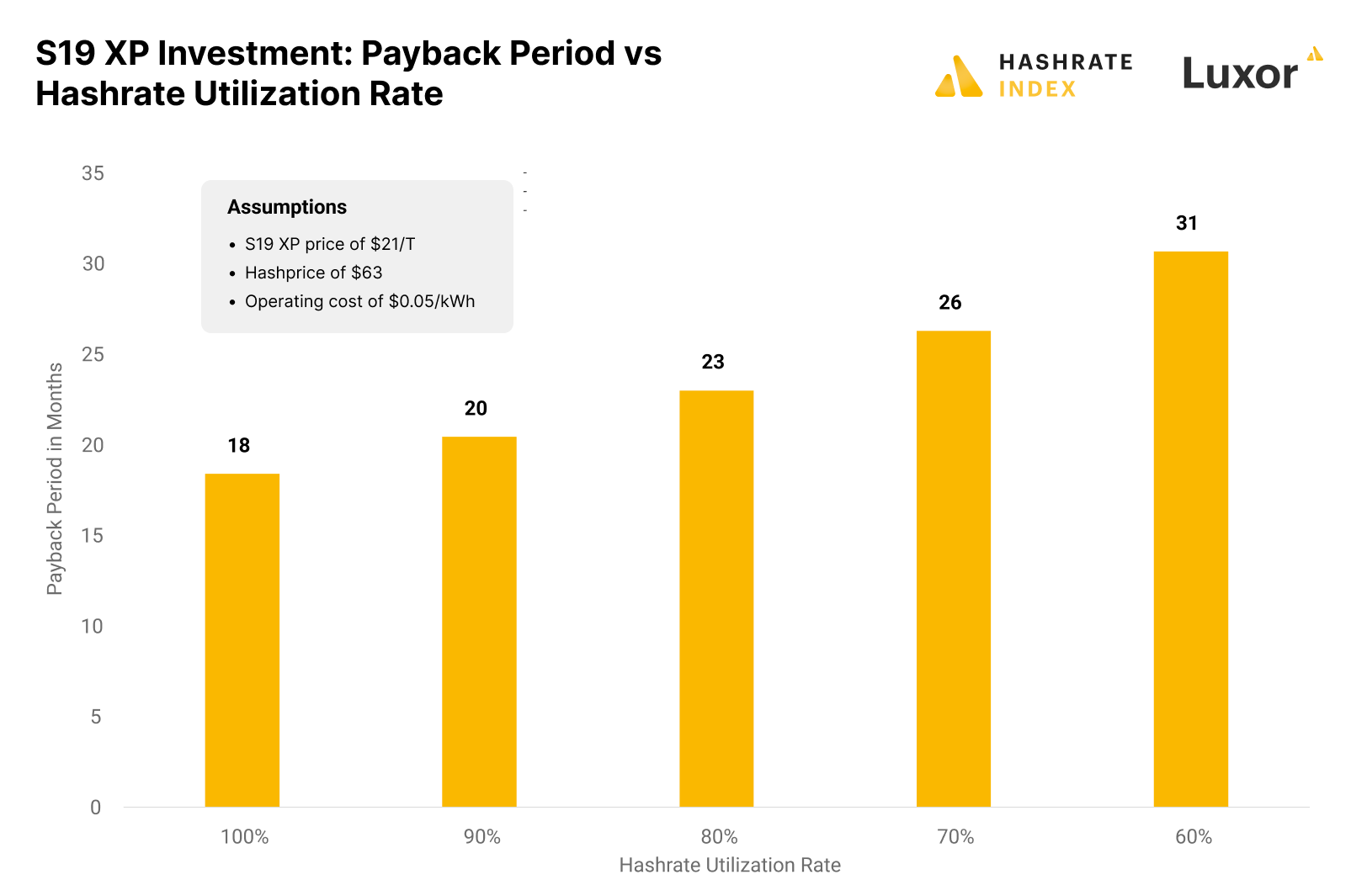 Have a great week, and Happy Hashing!
Hashrate Index Newsletter
Join the newsletter to receive the latest updates in your inbox.
---